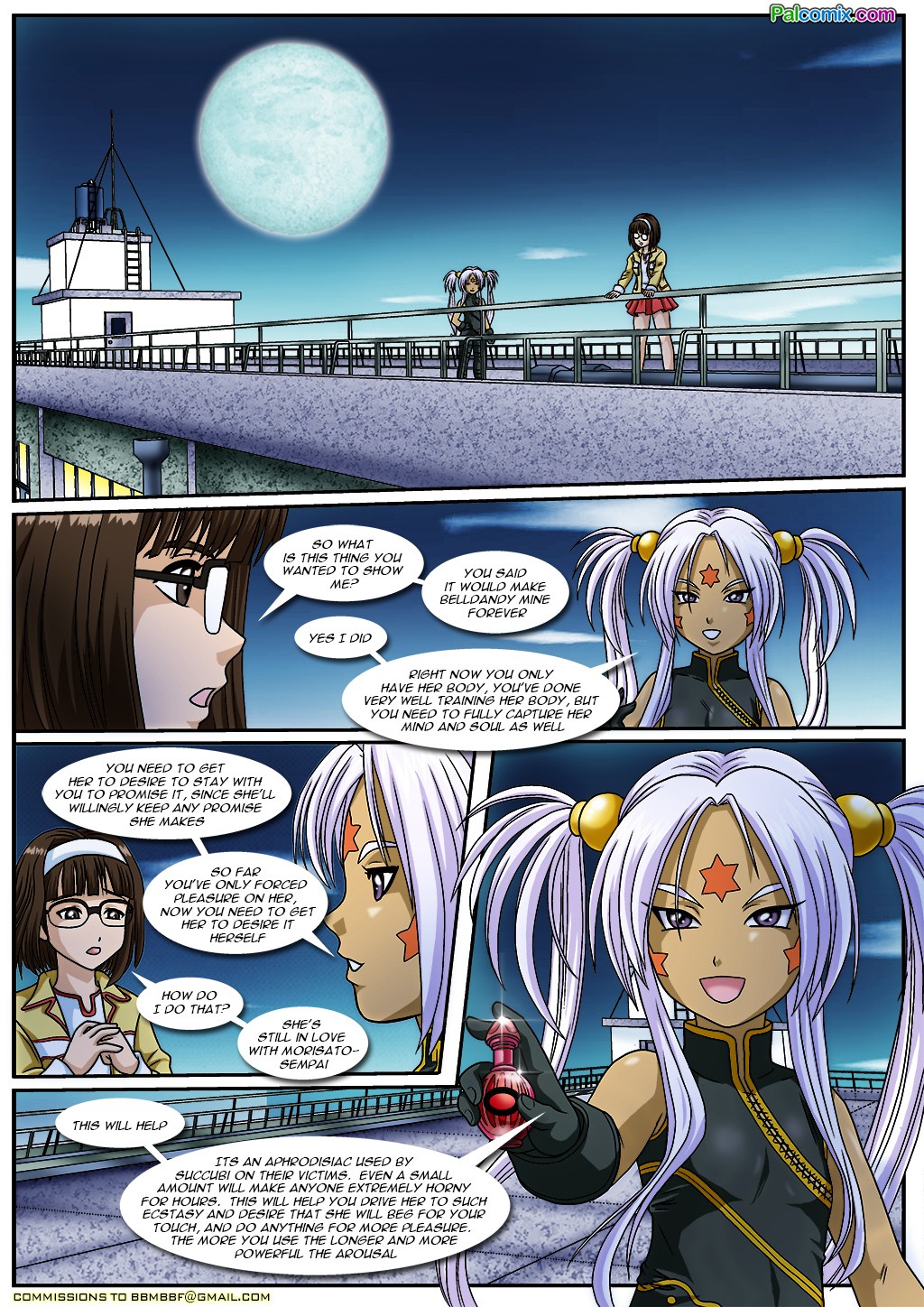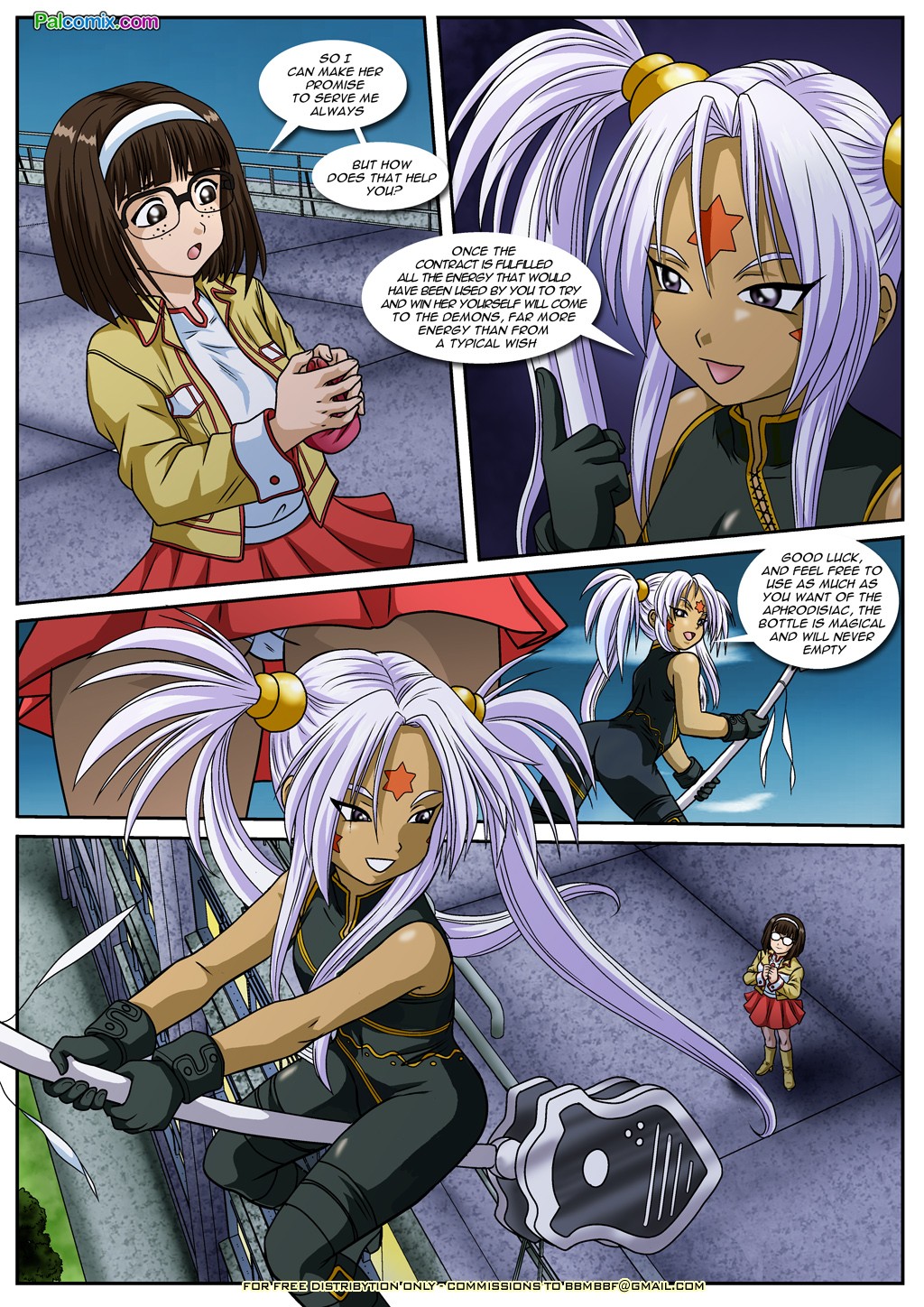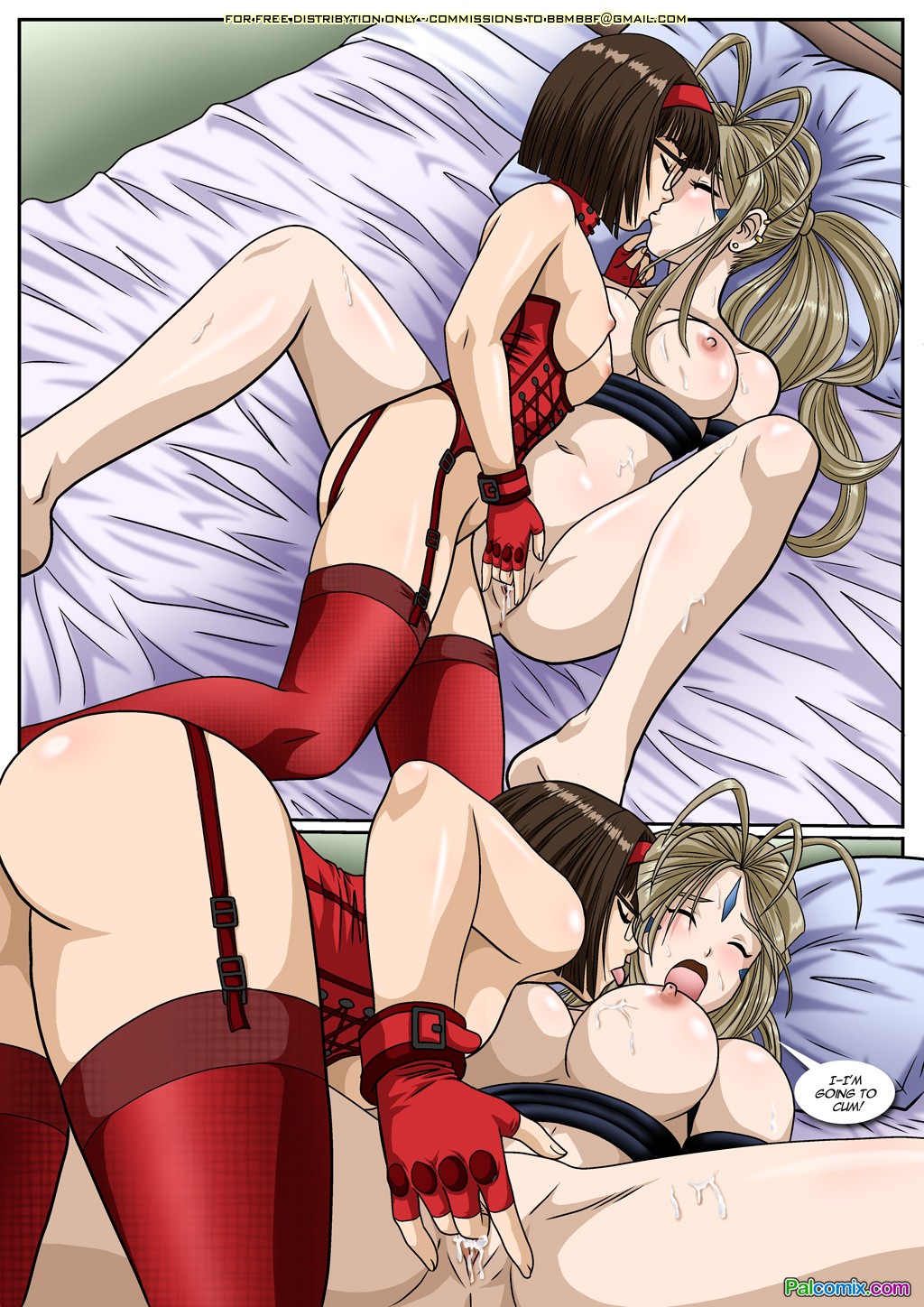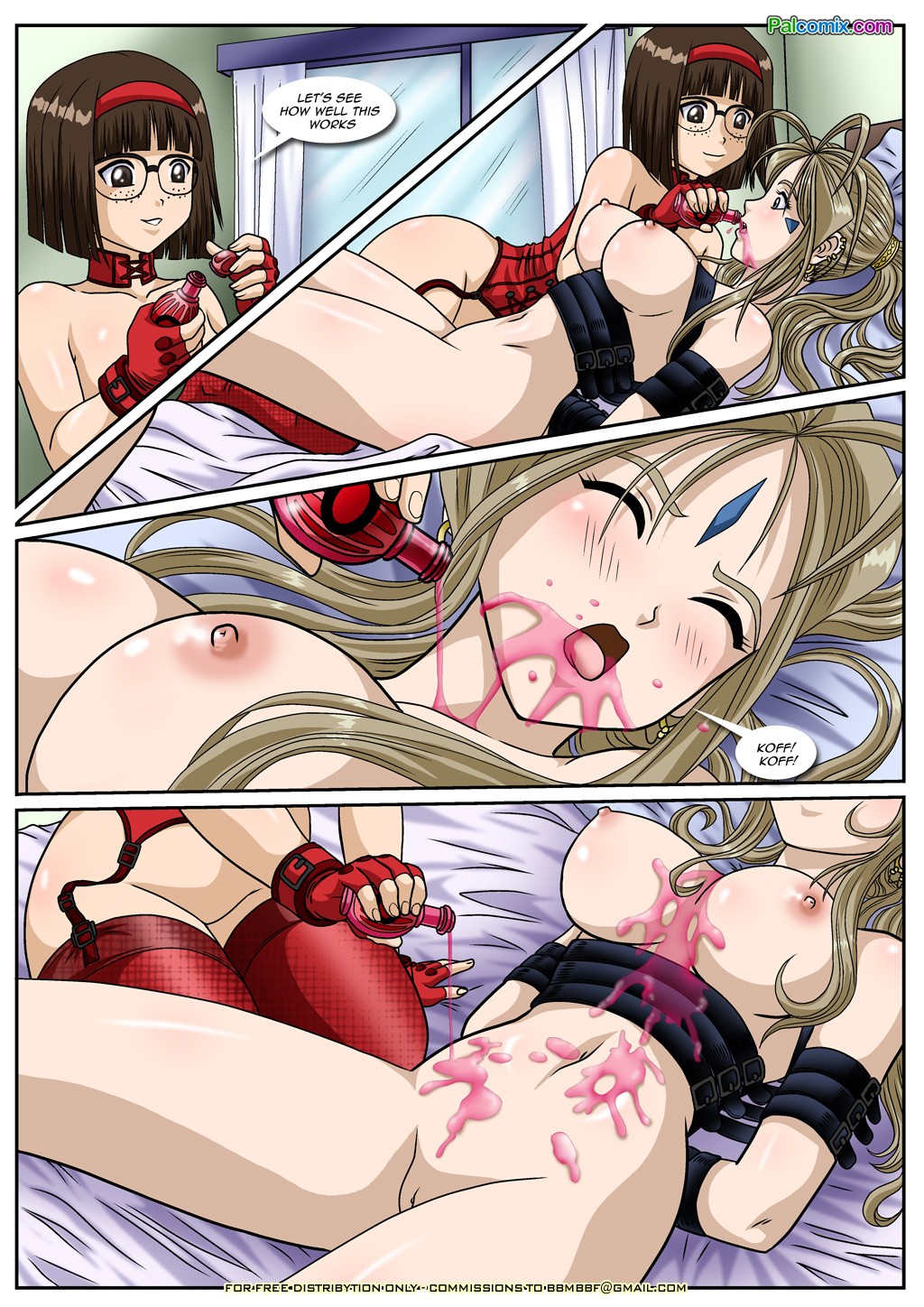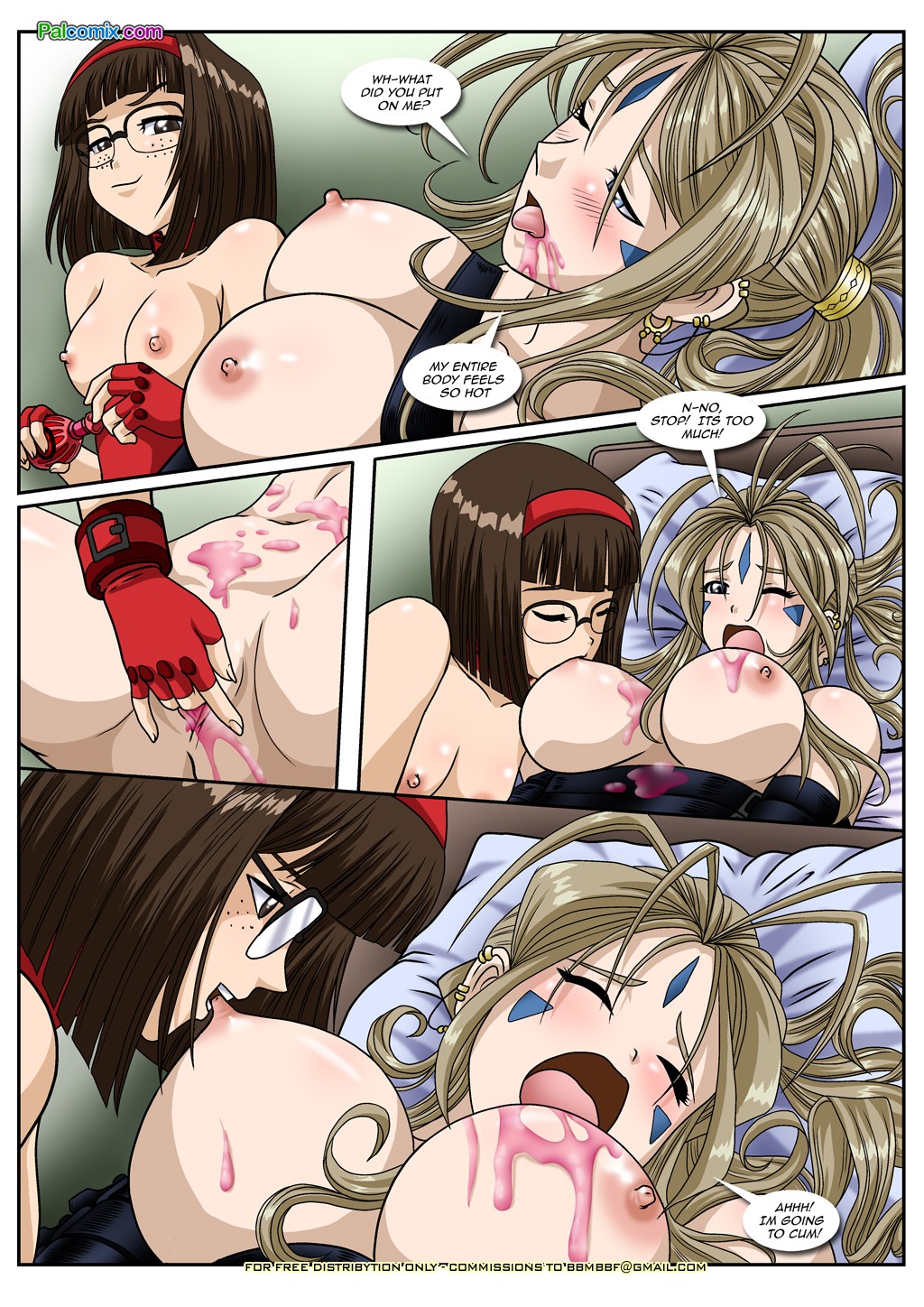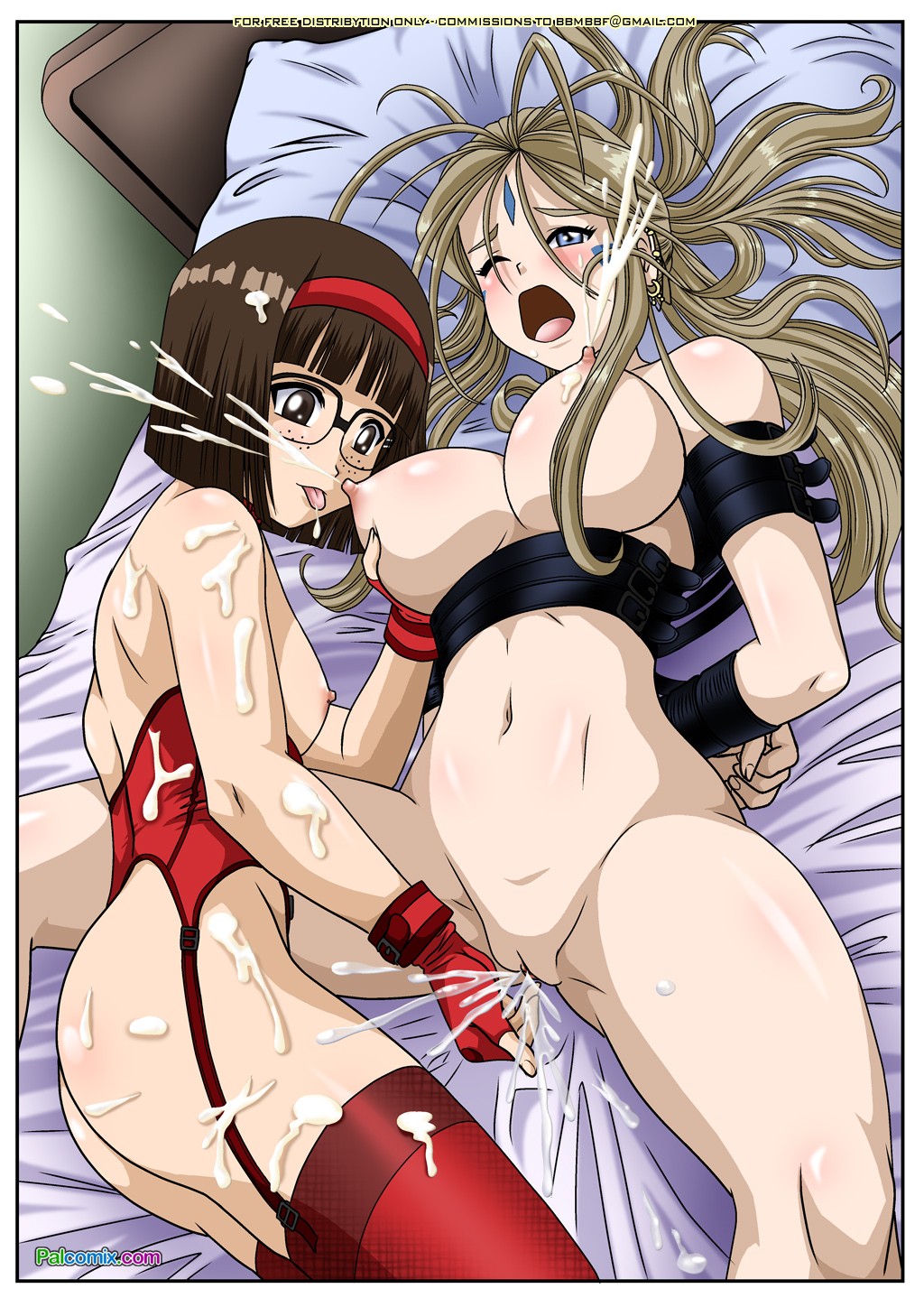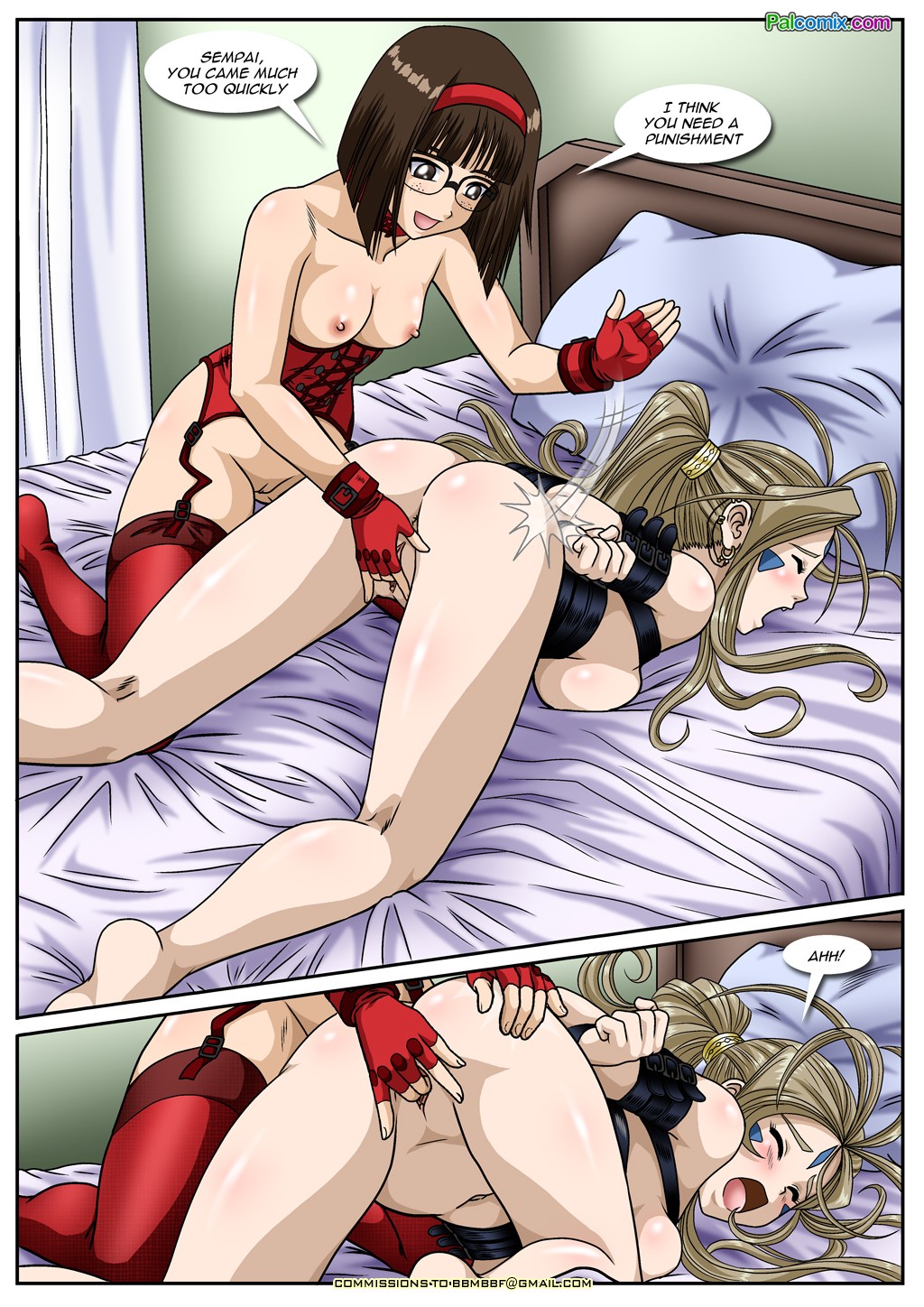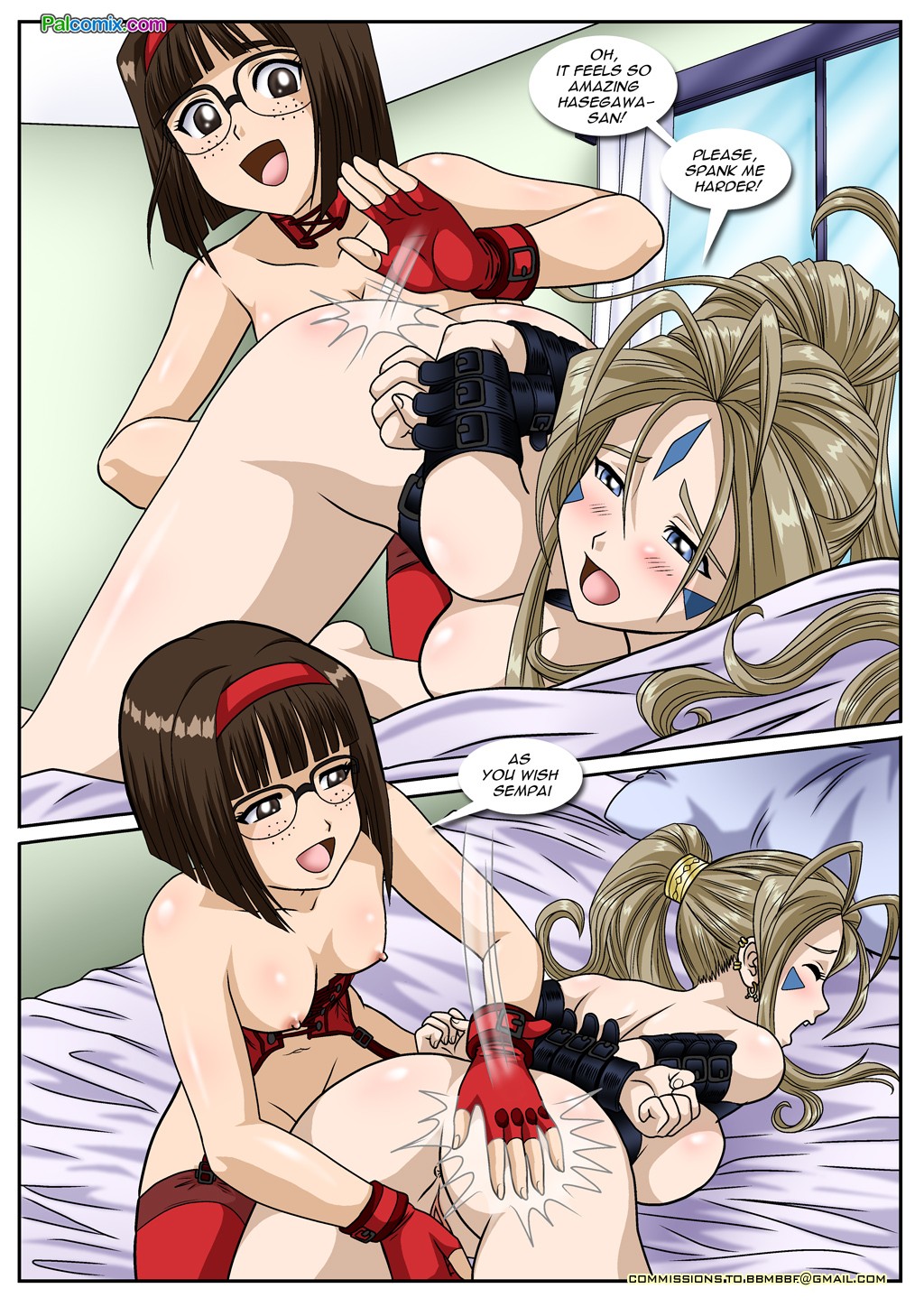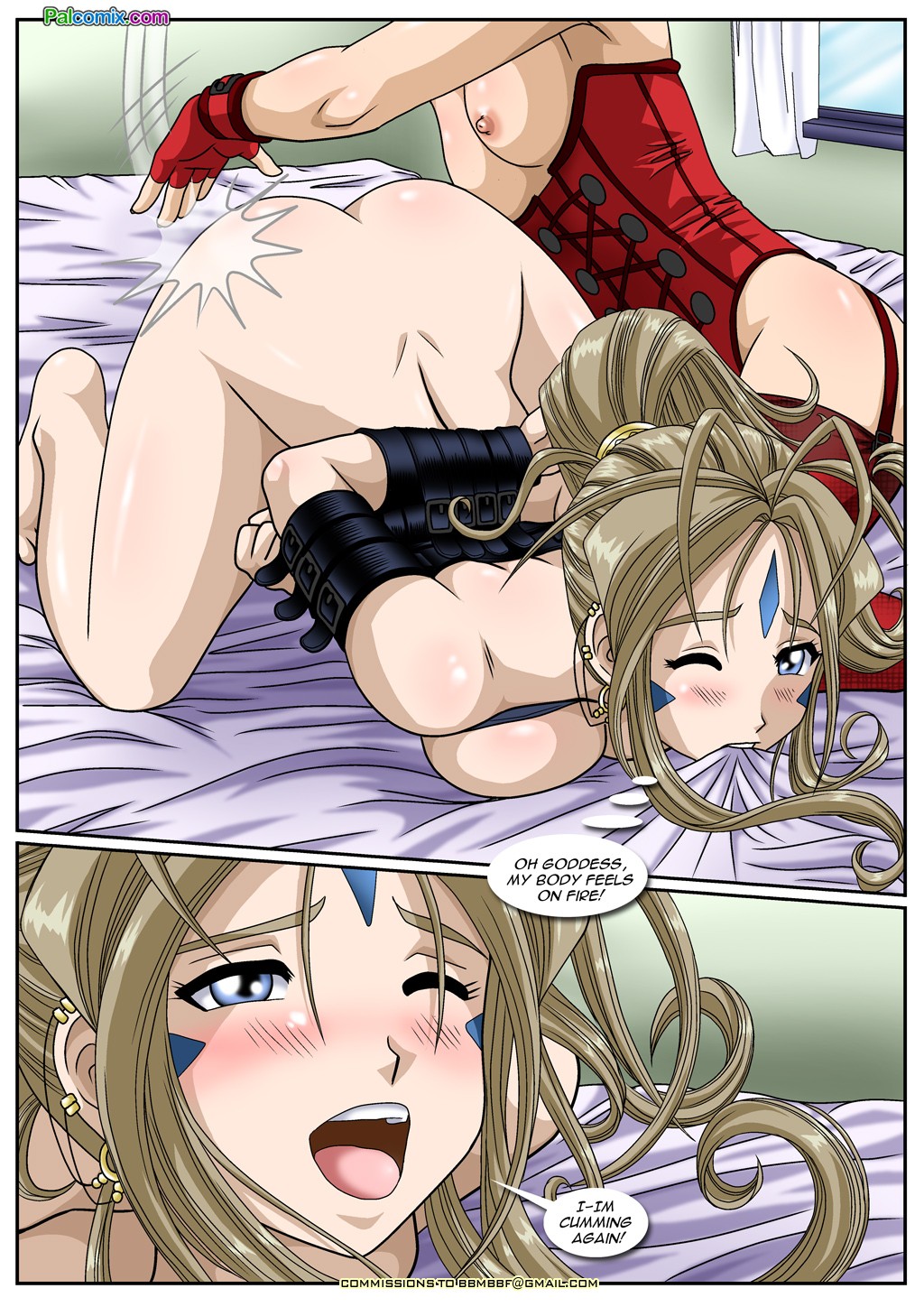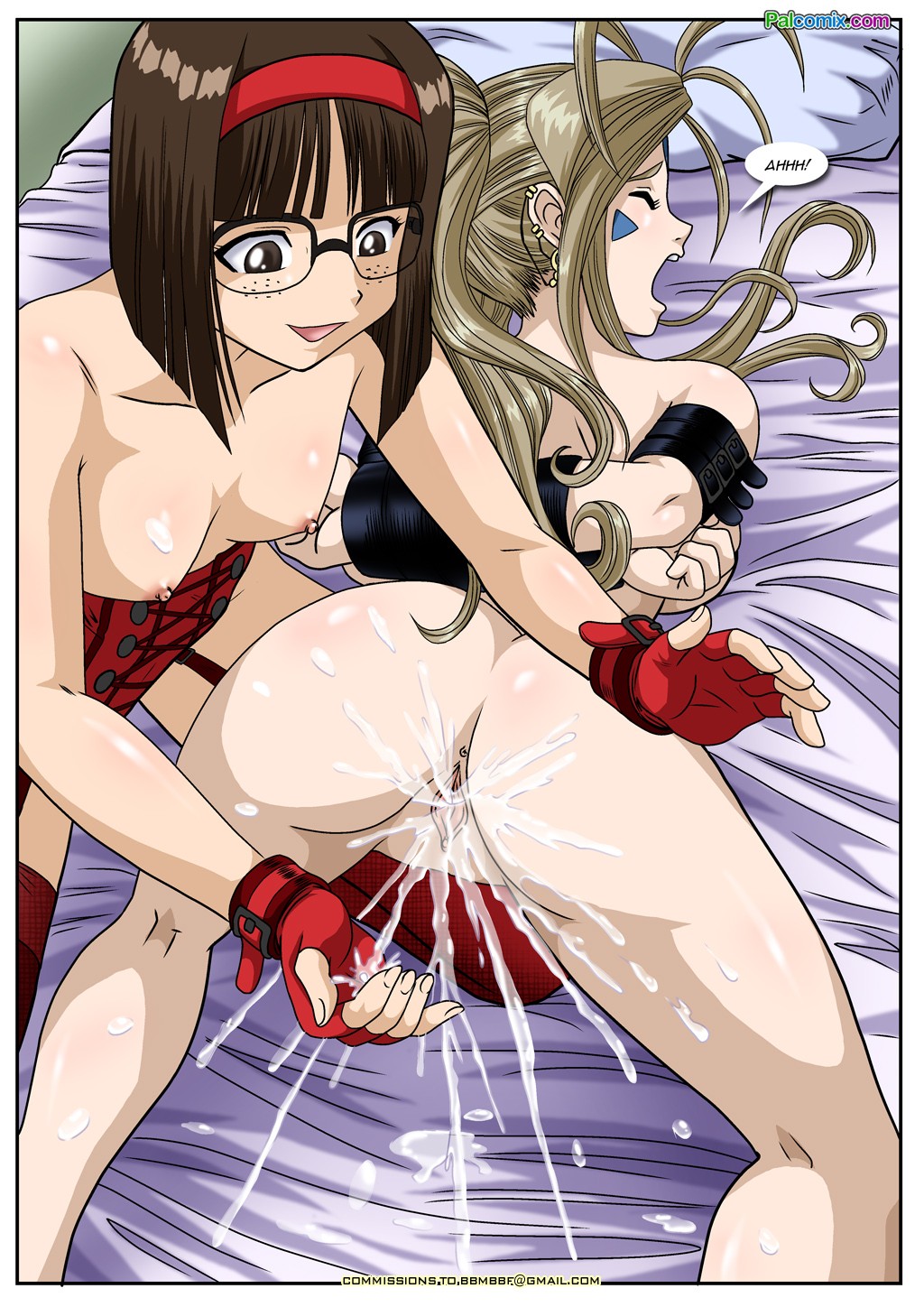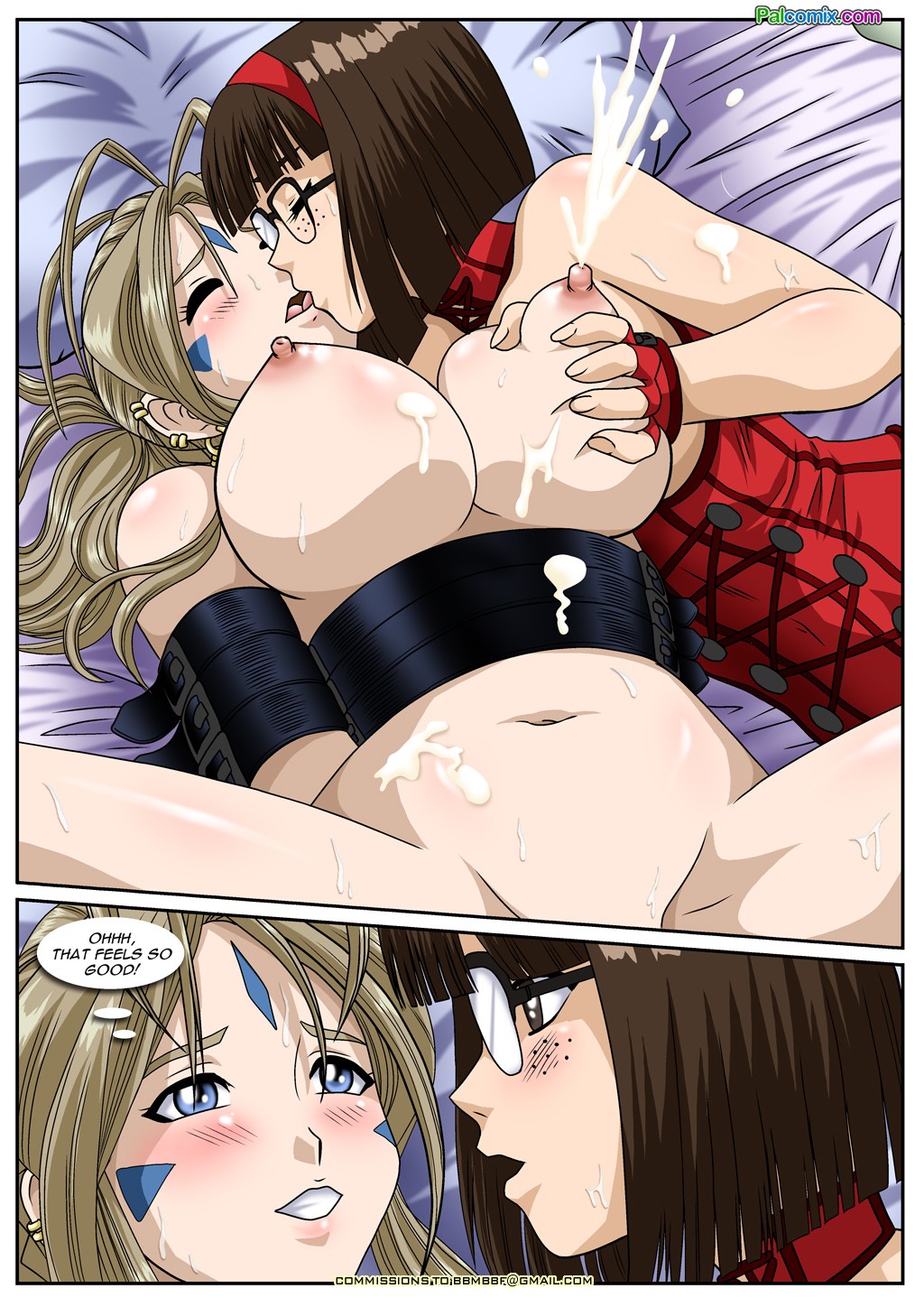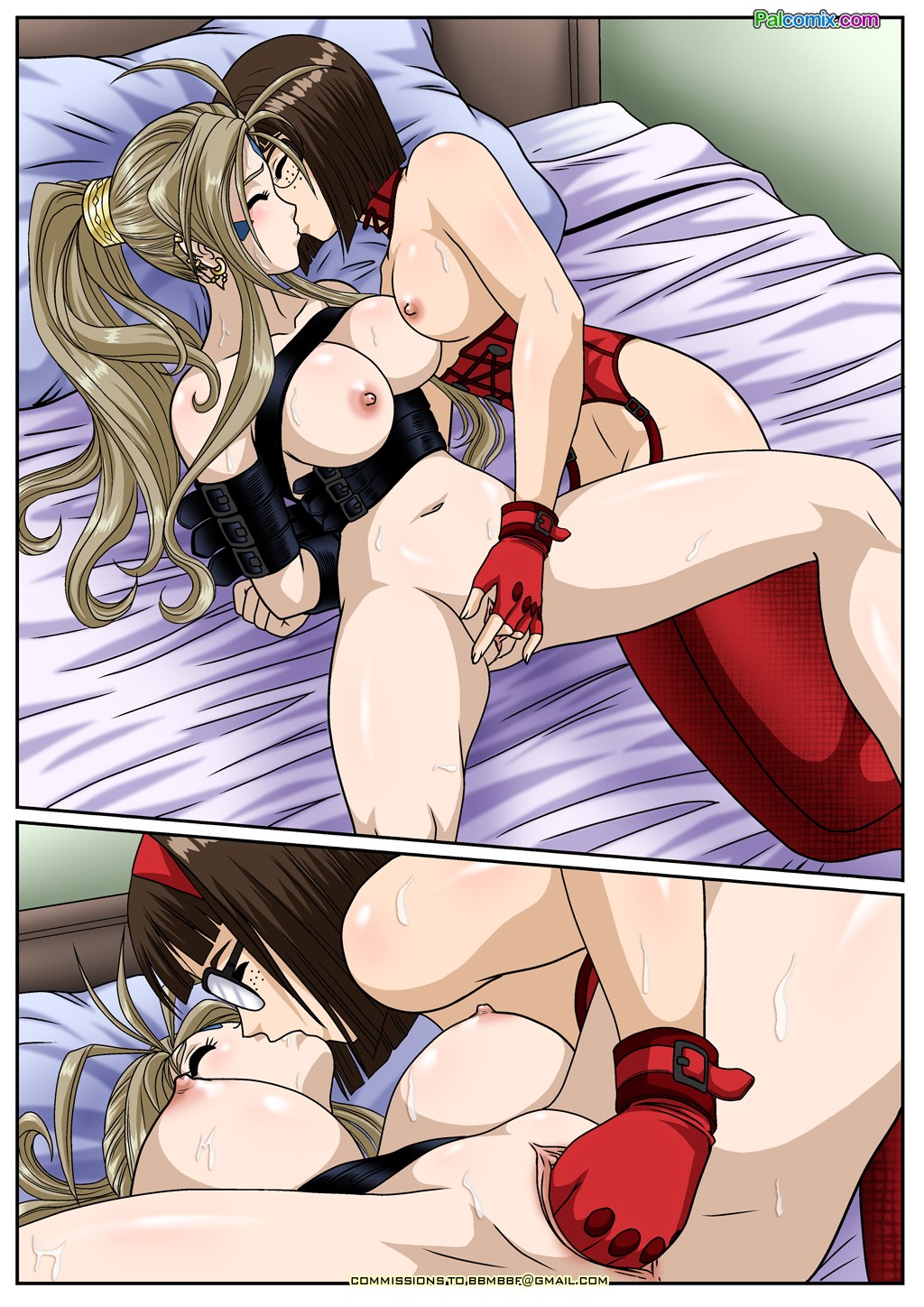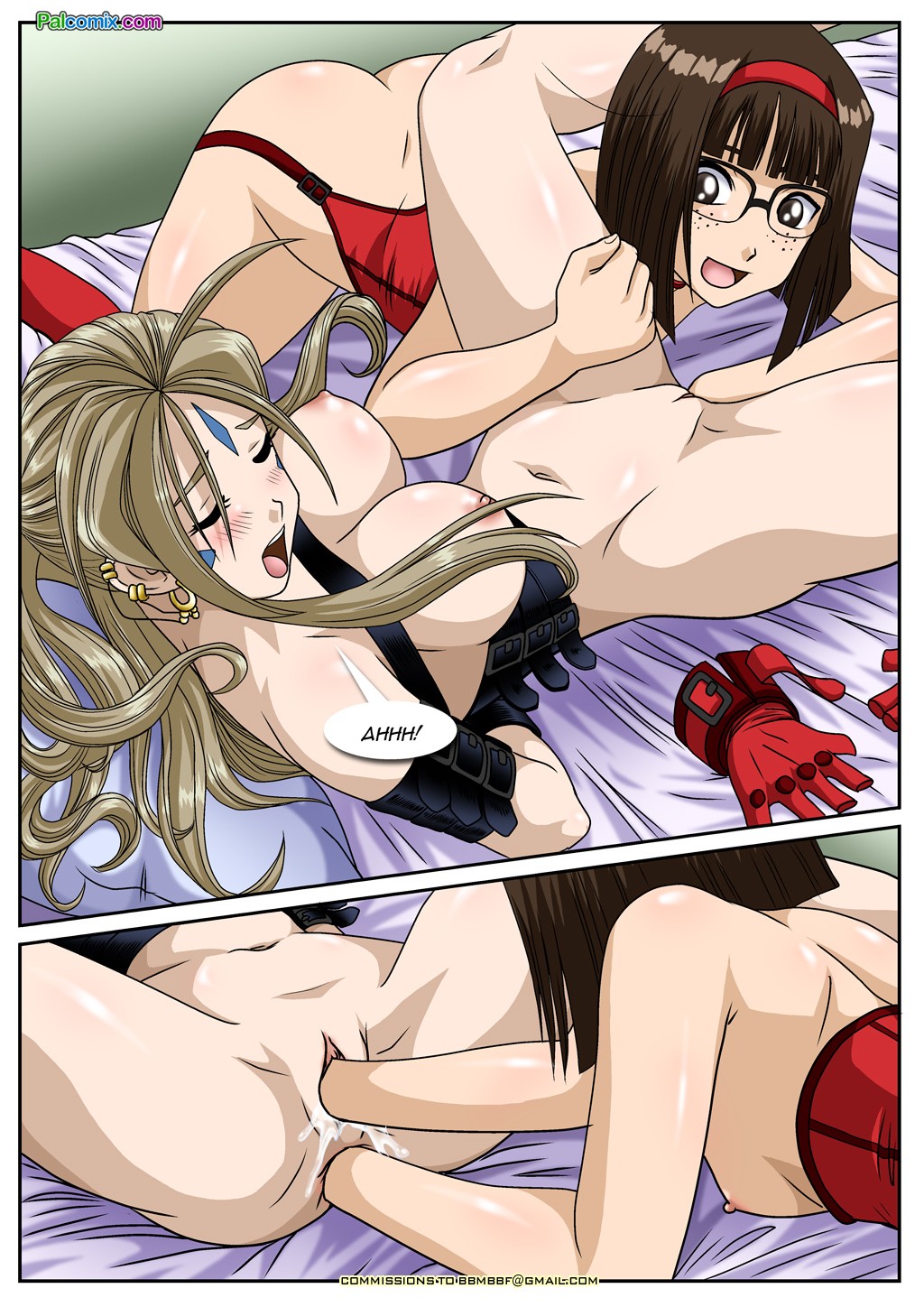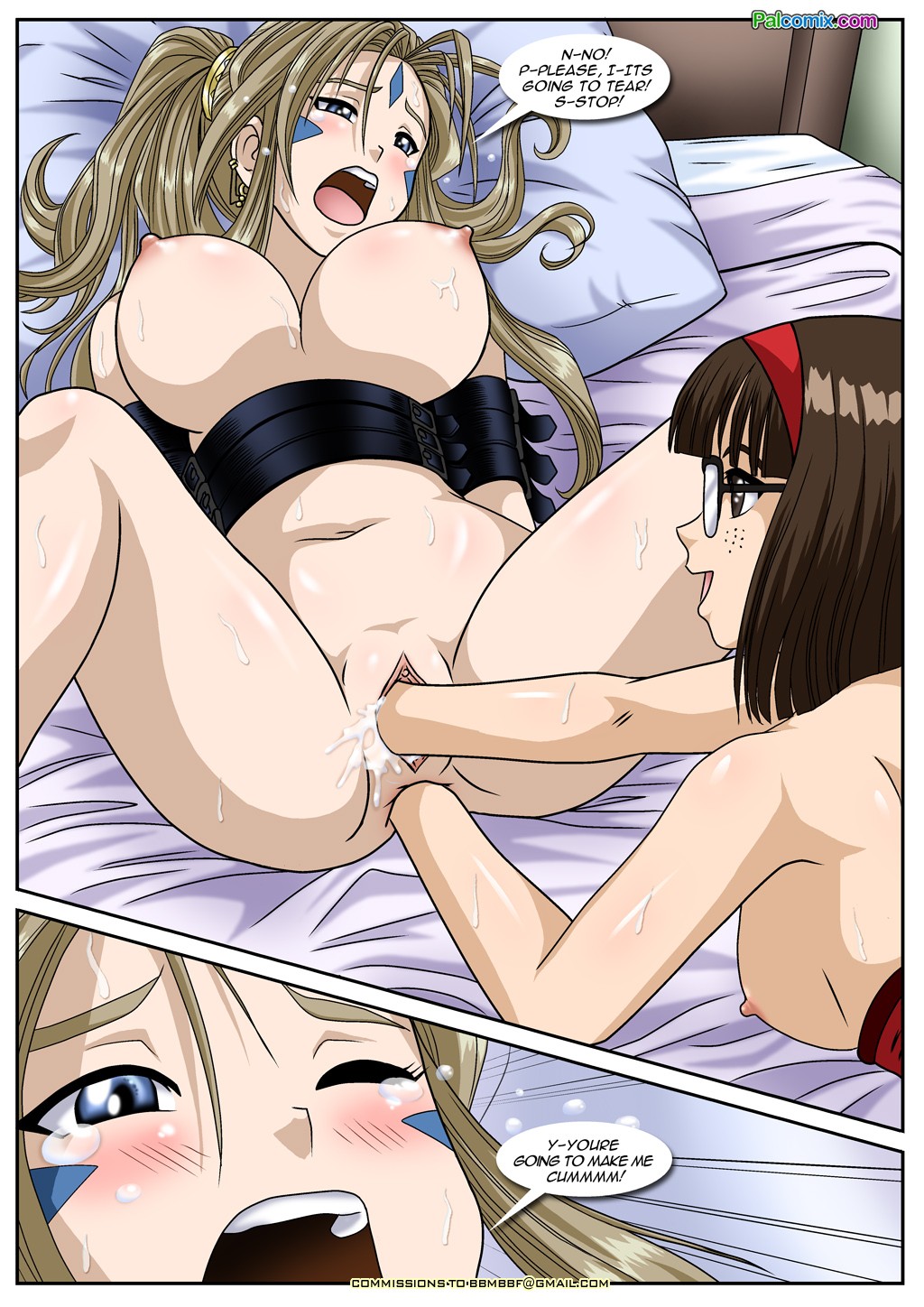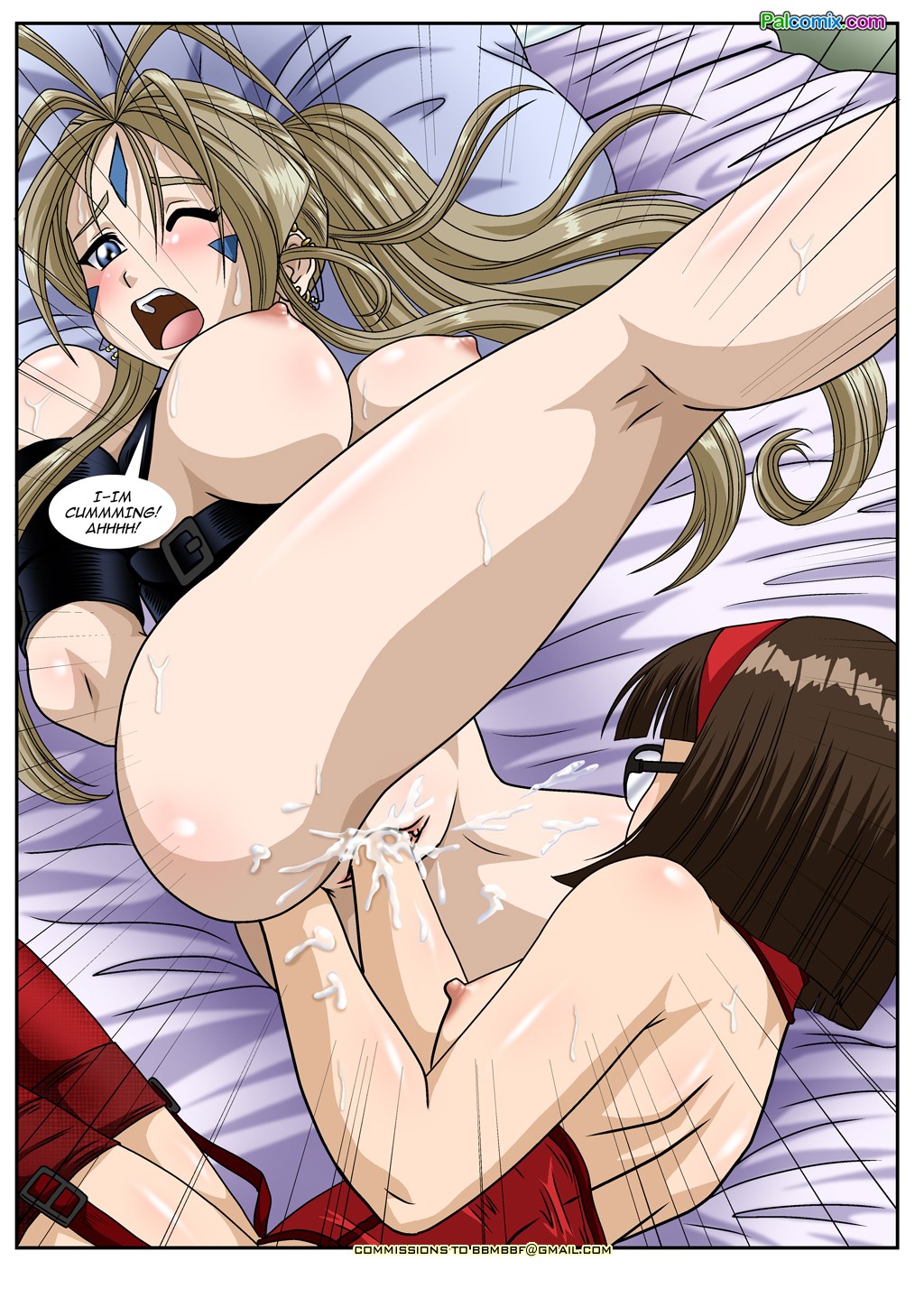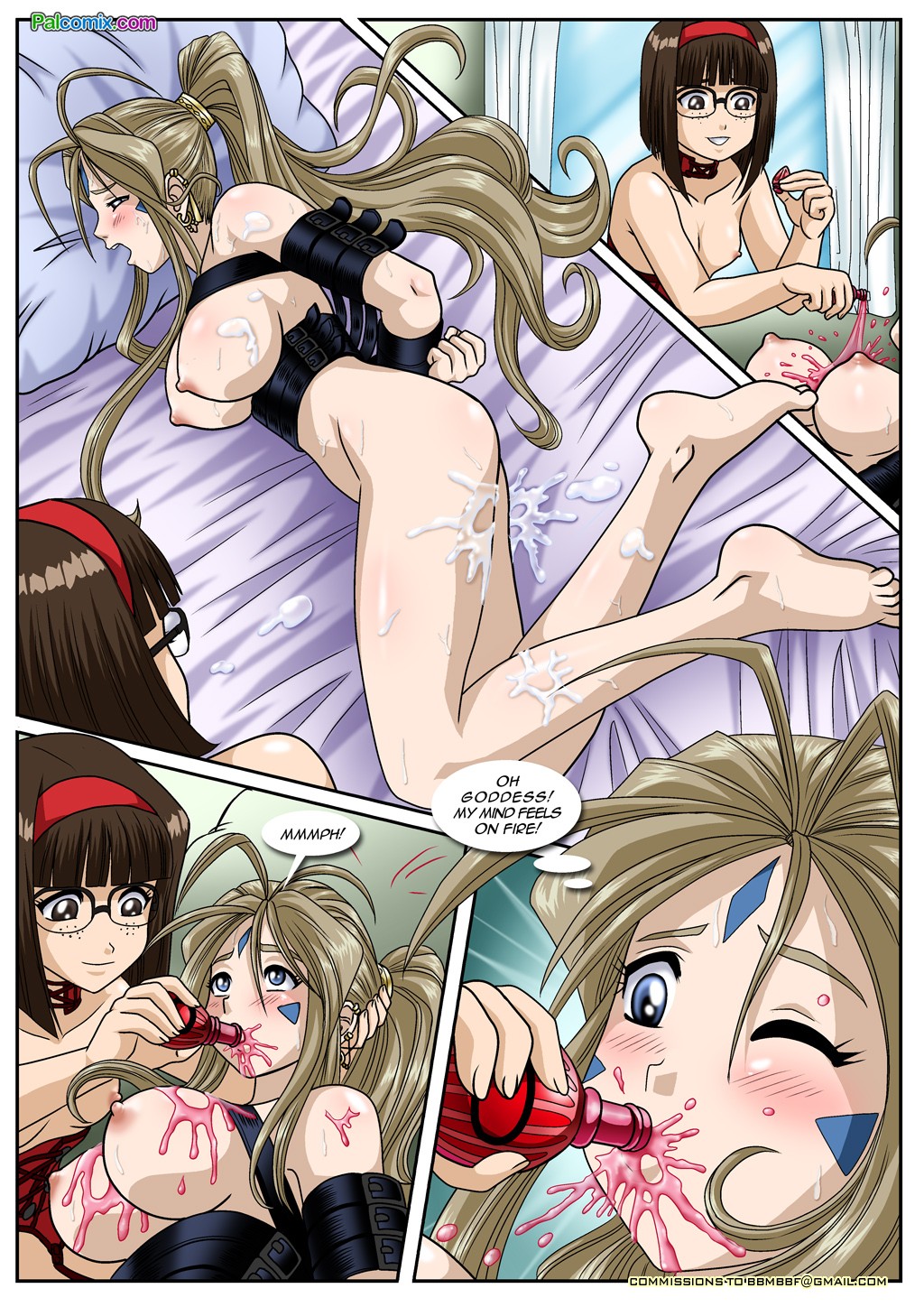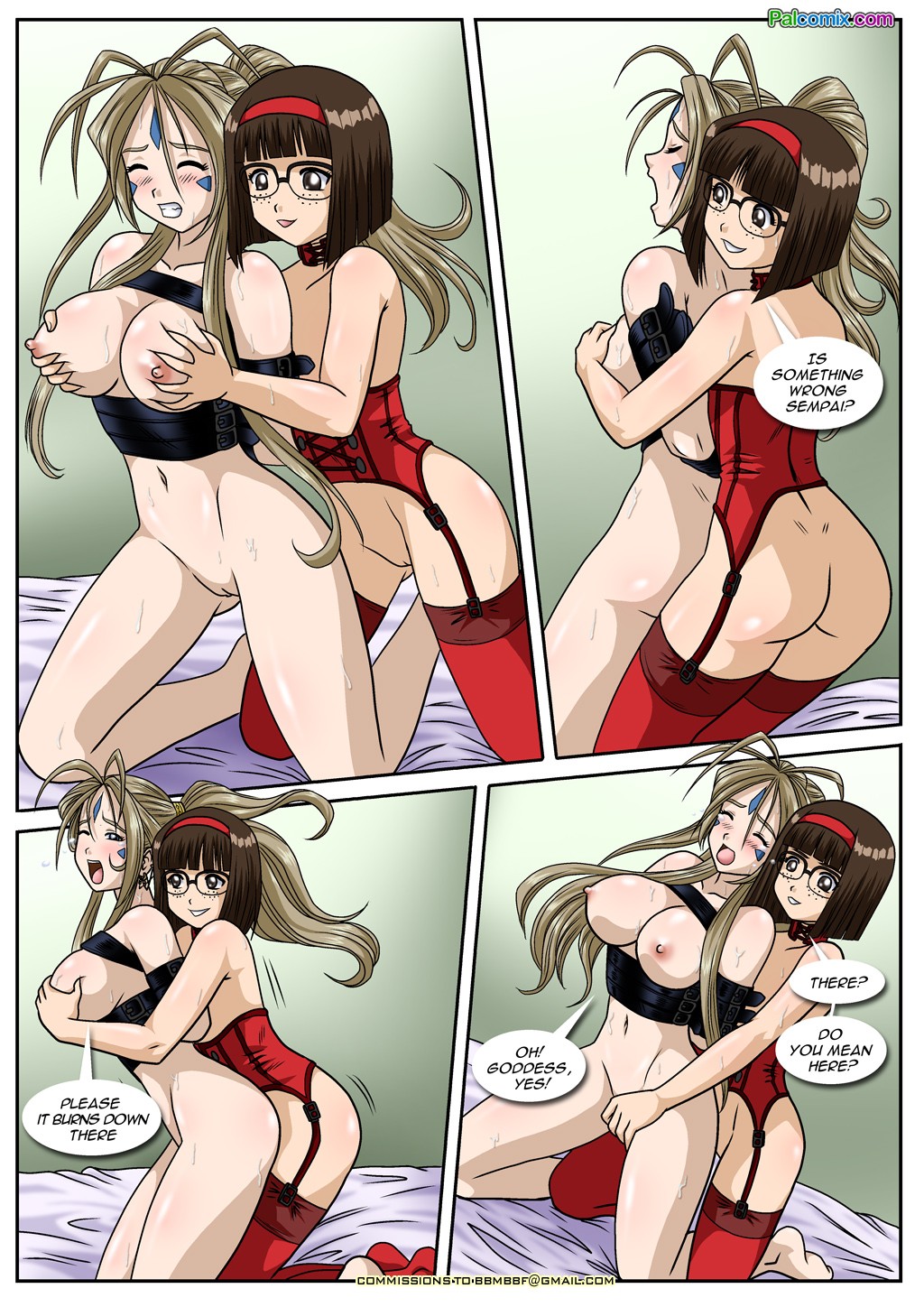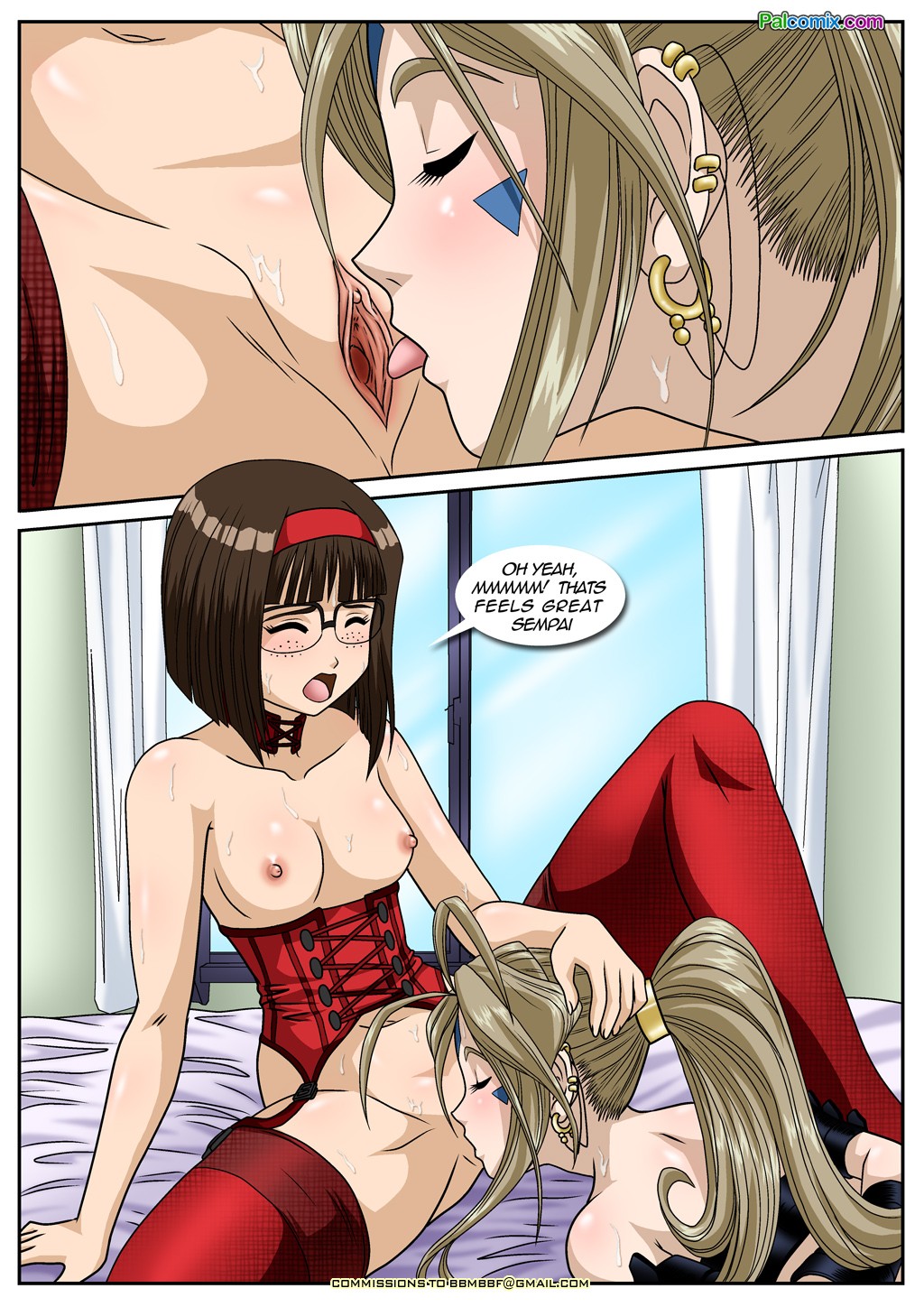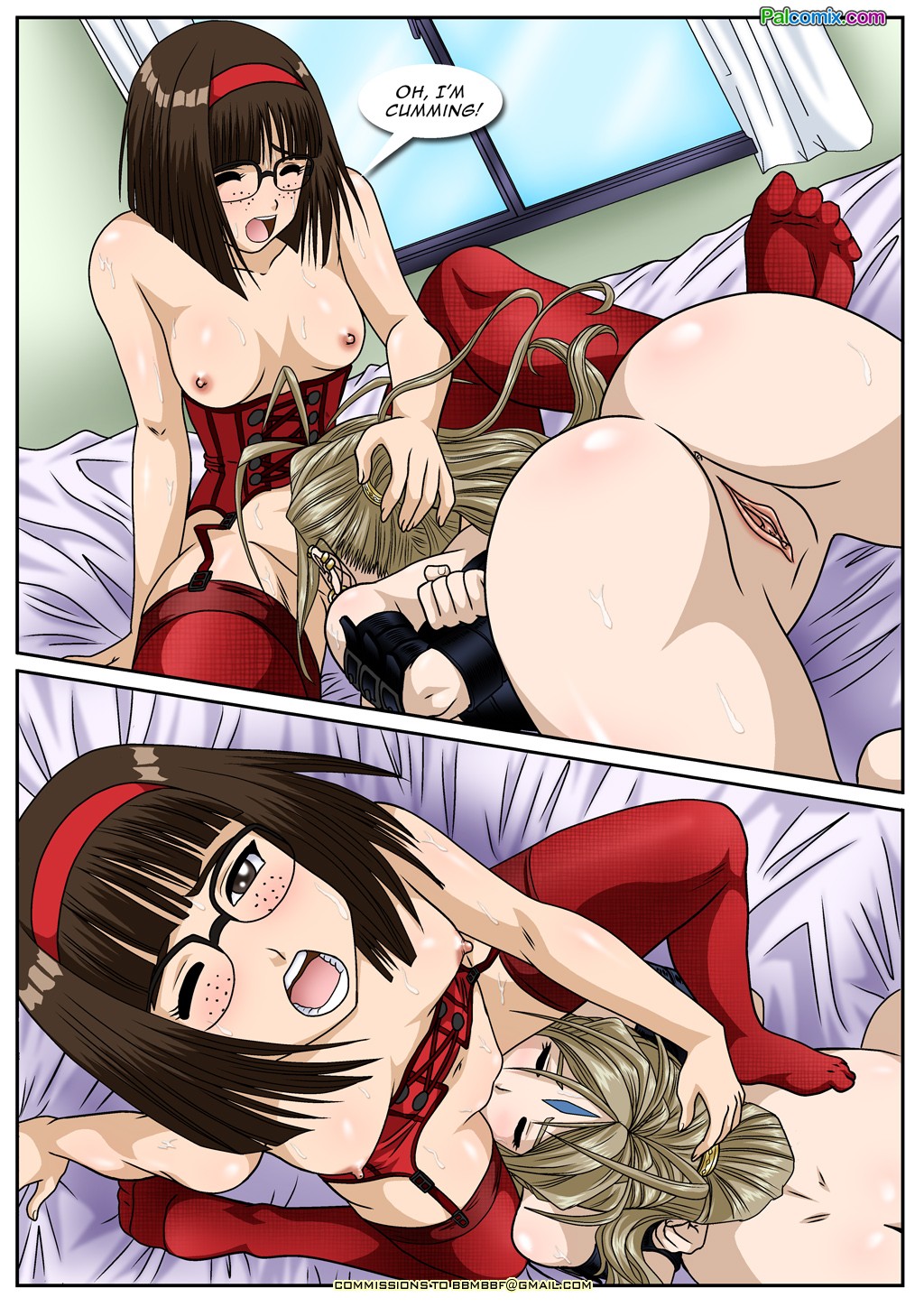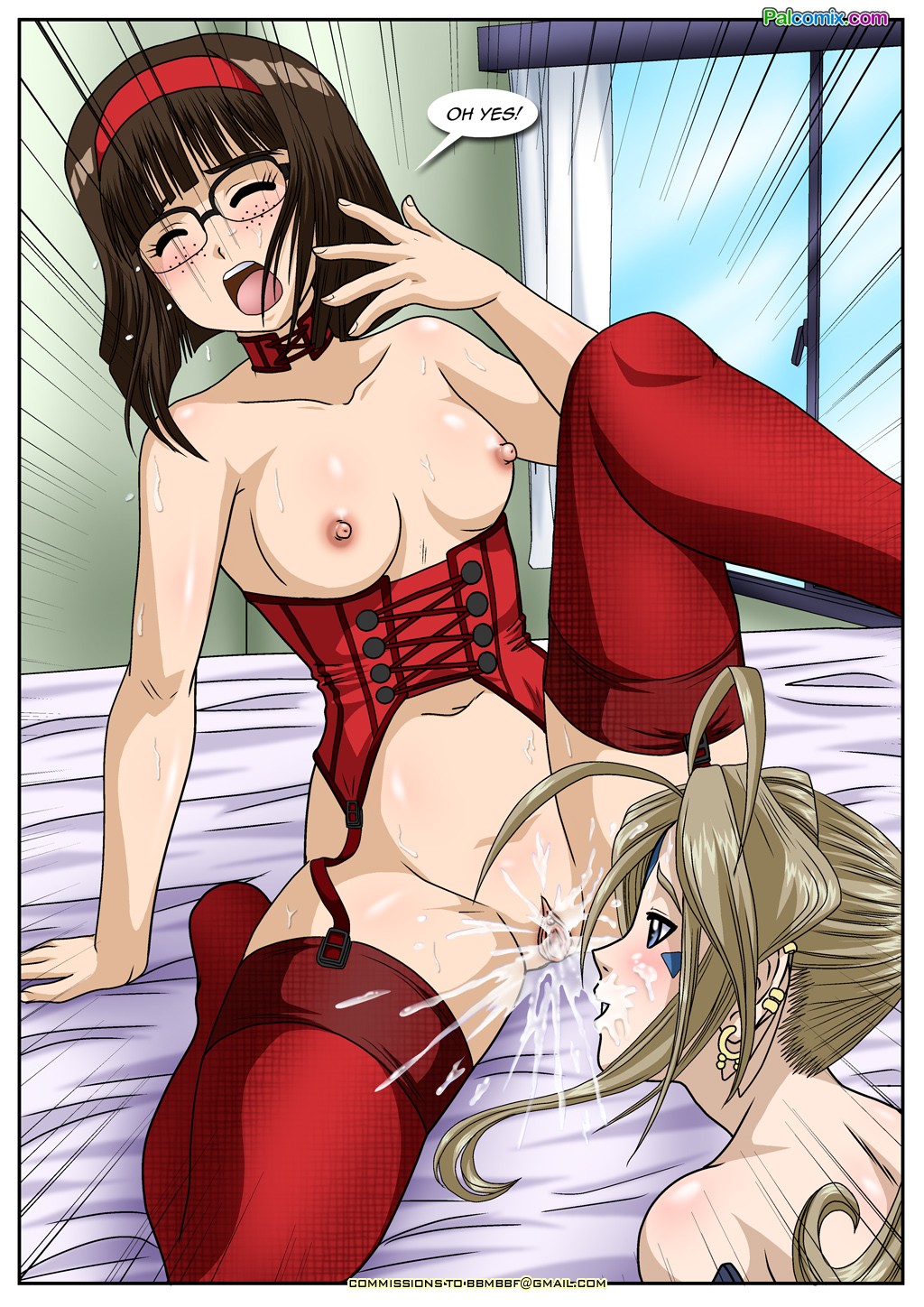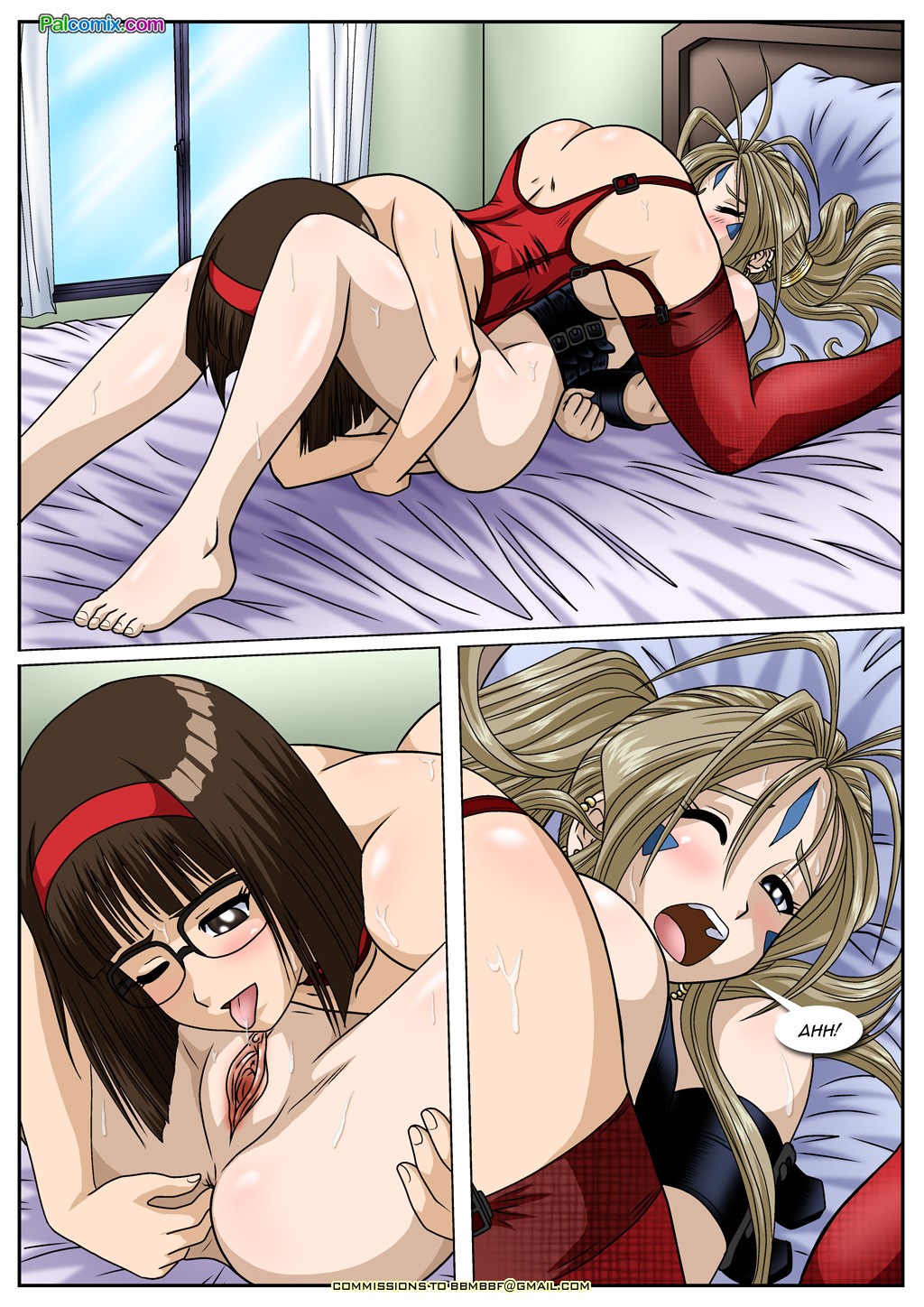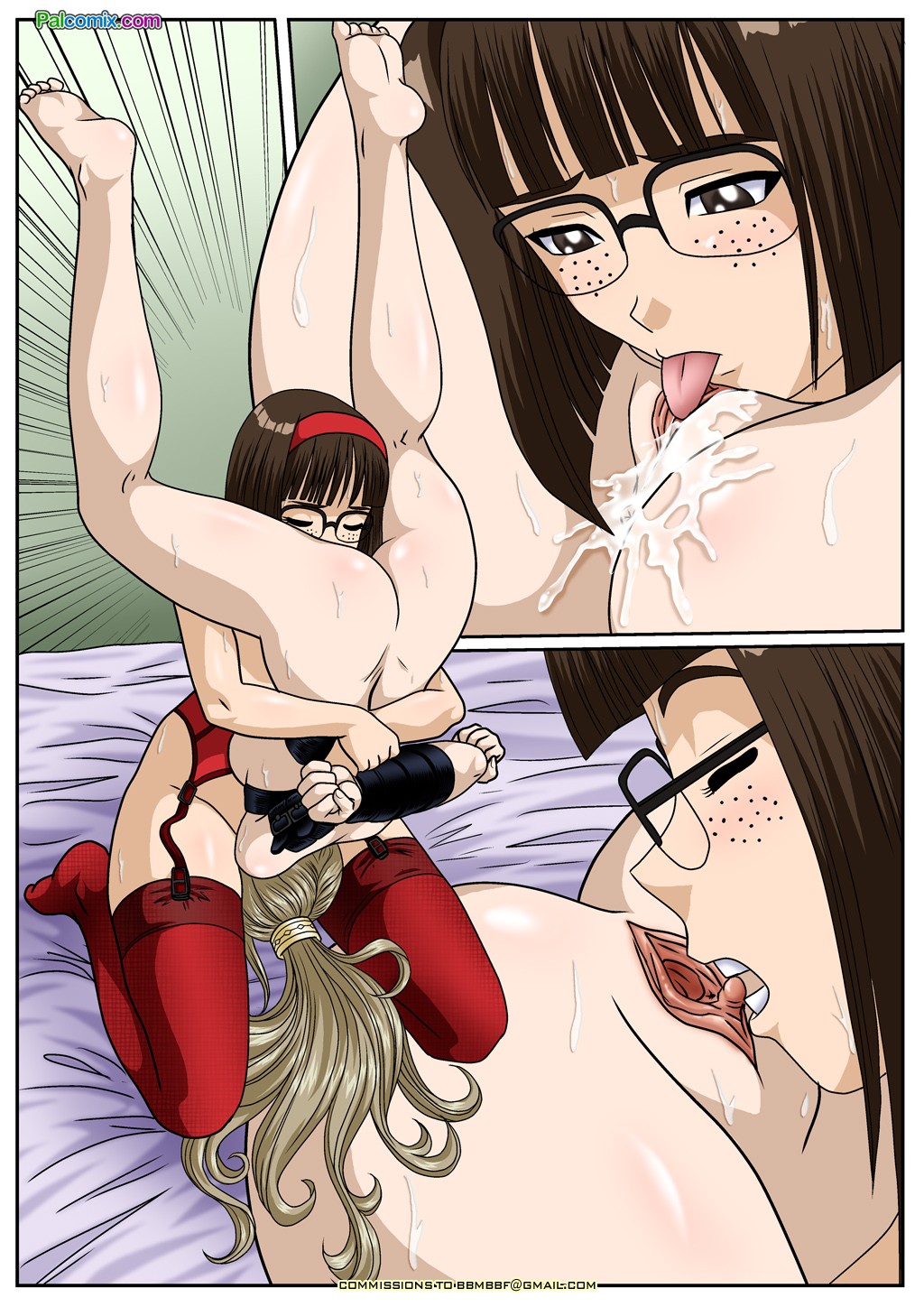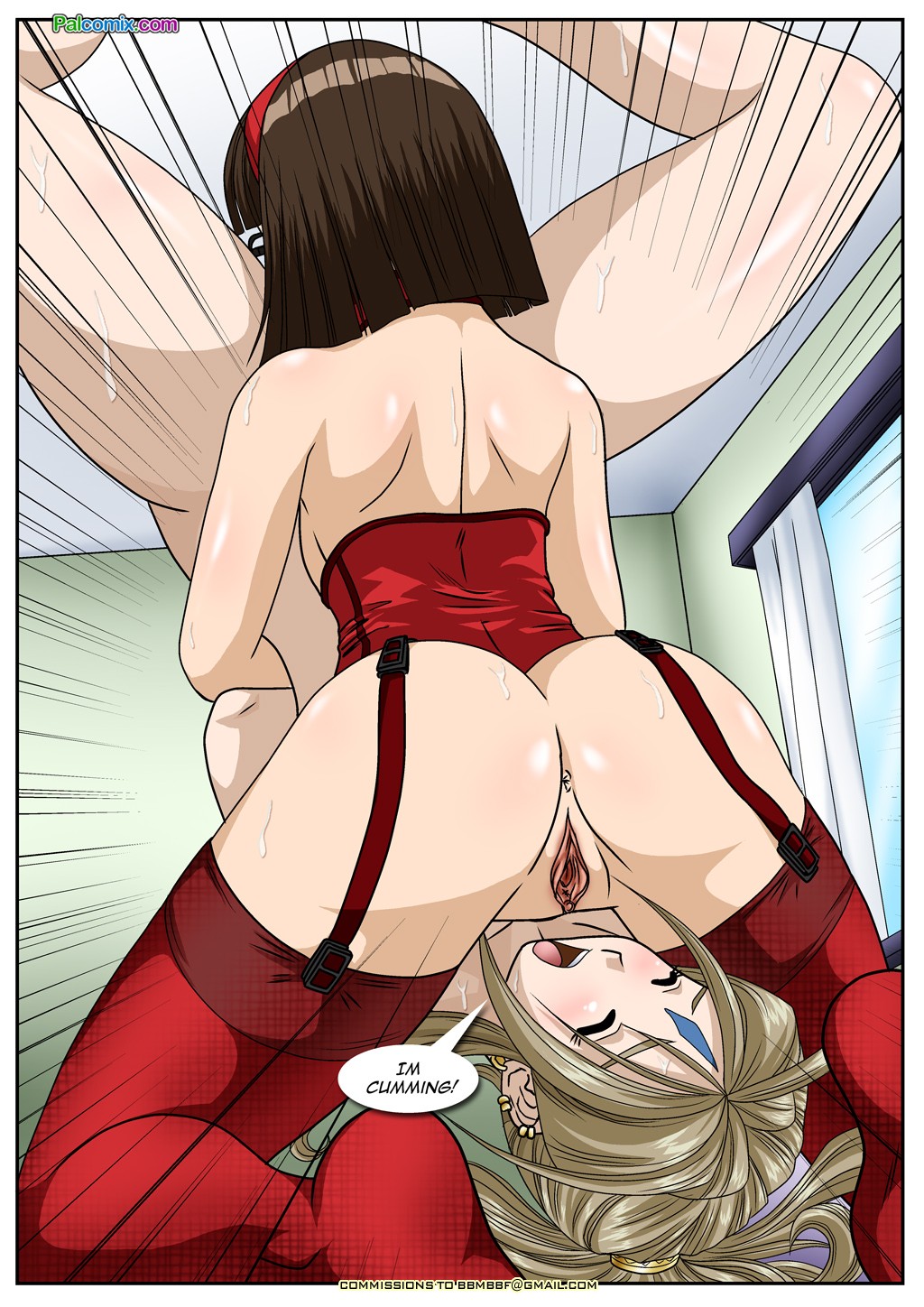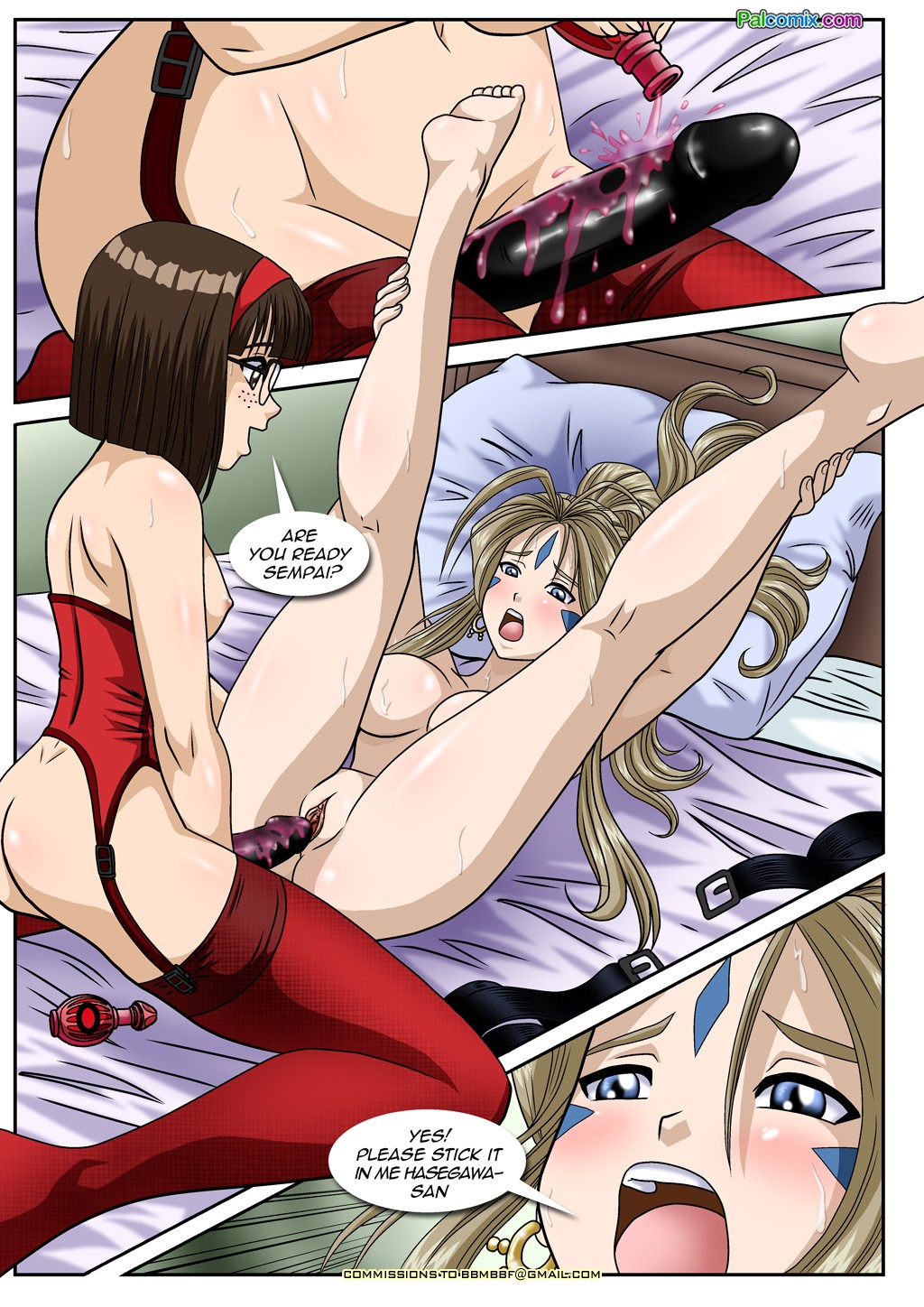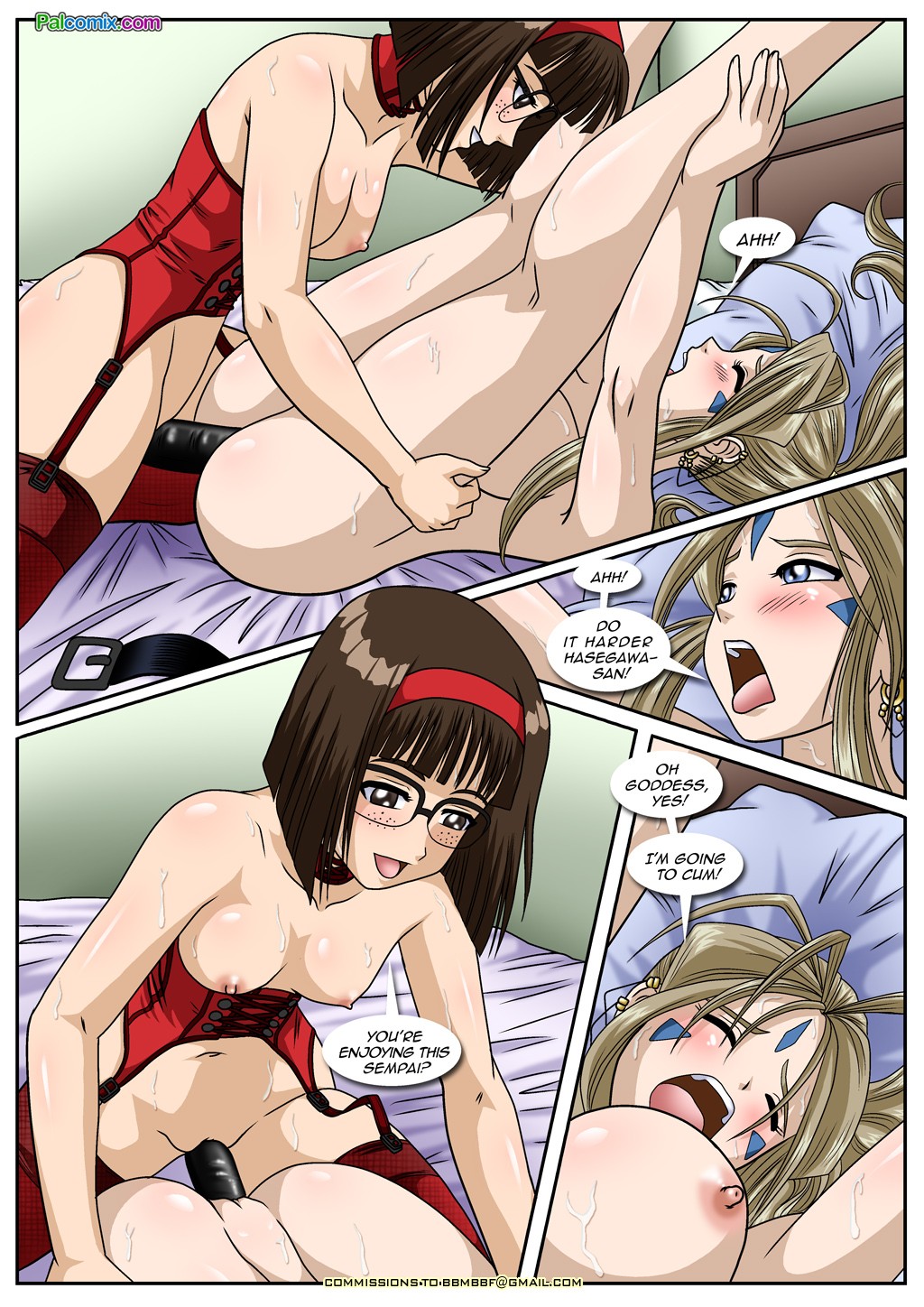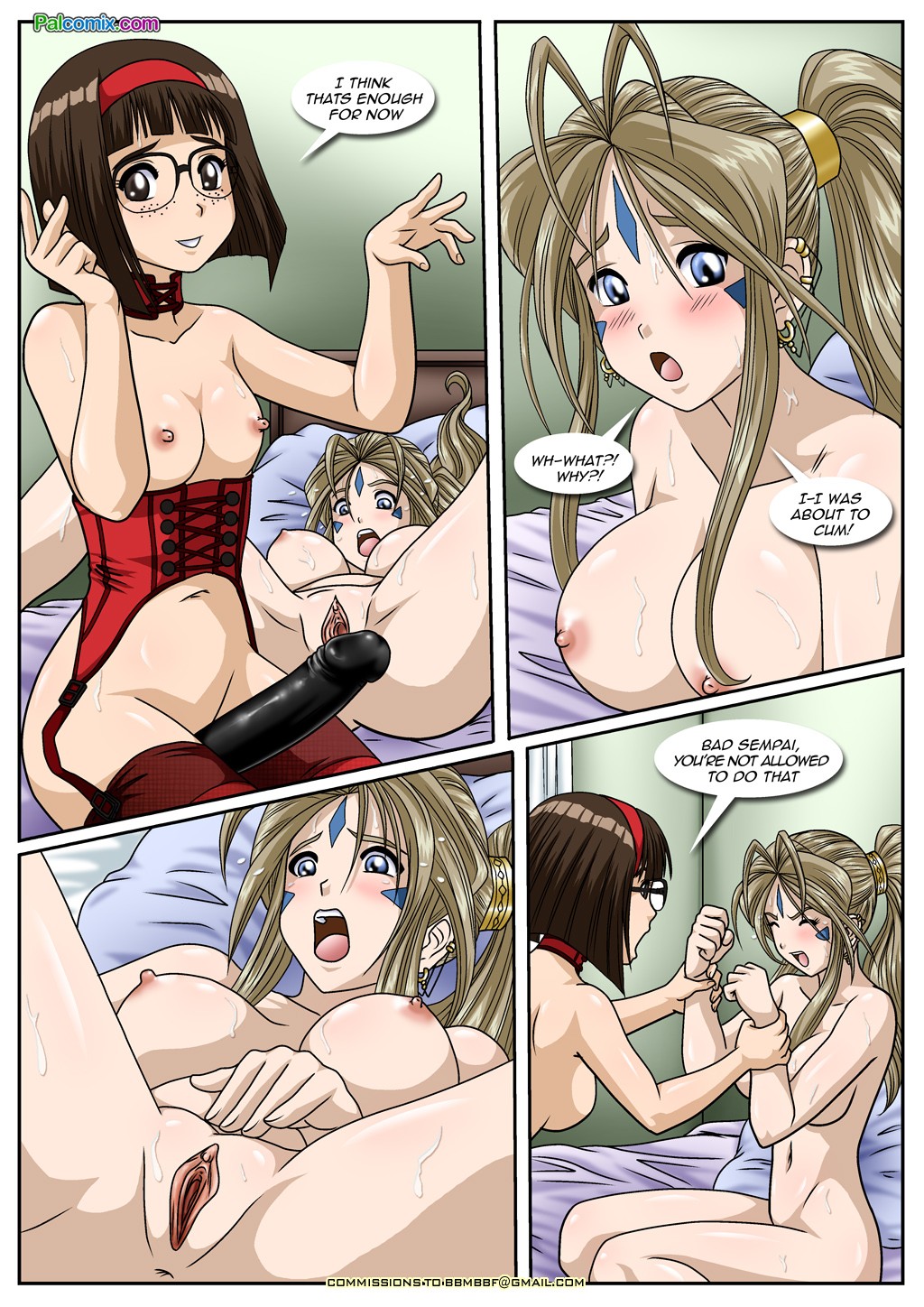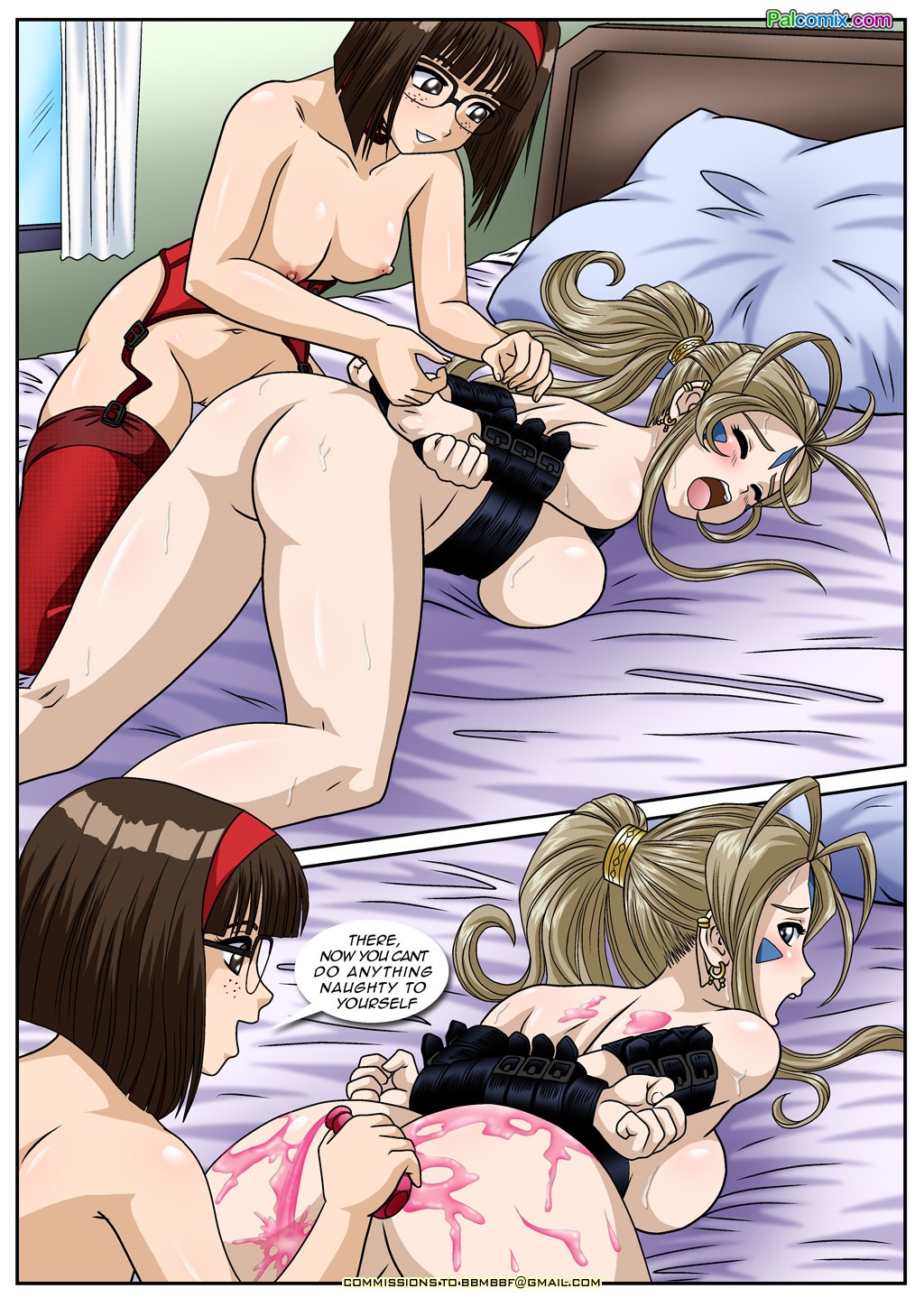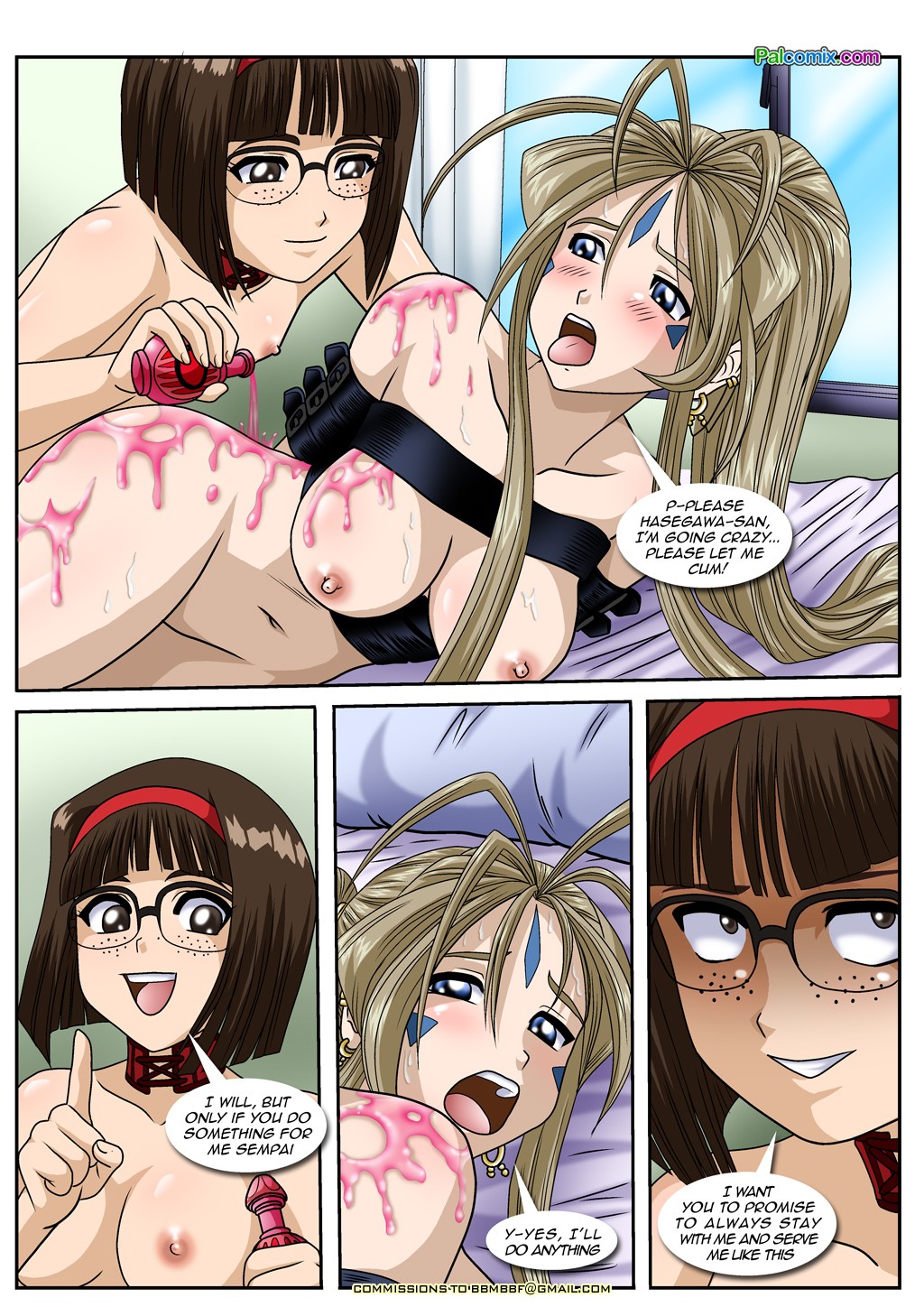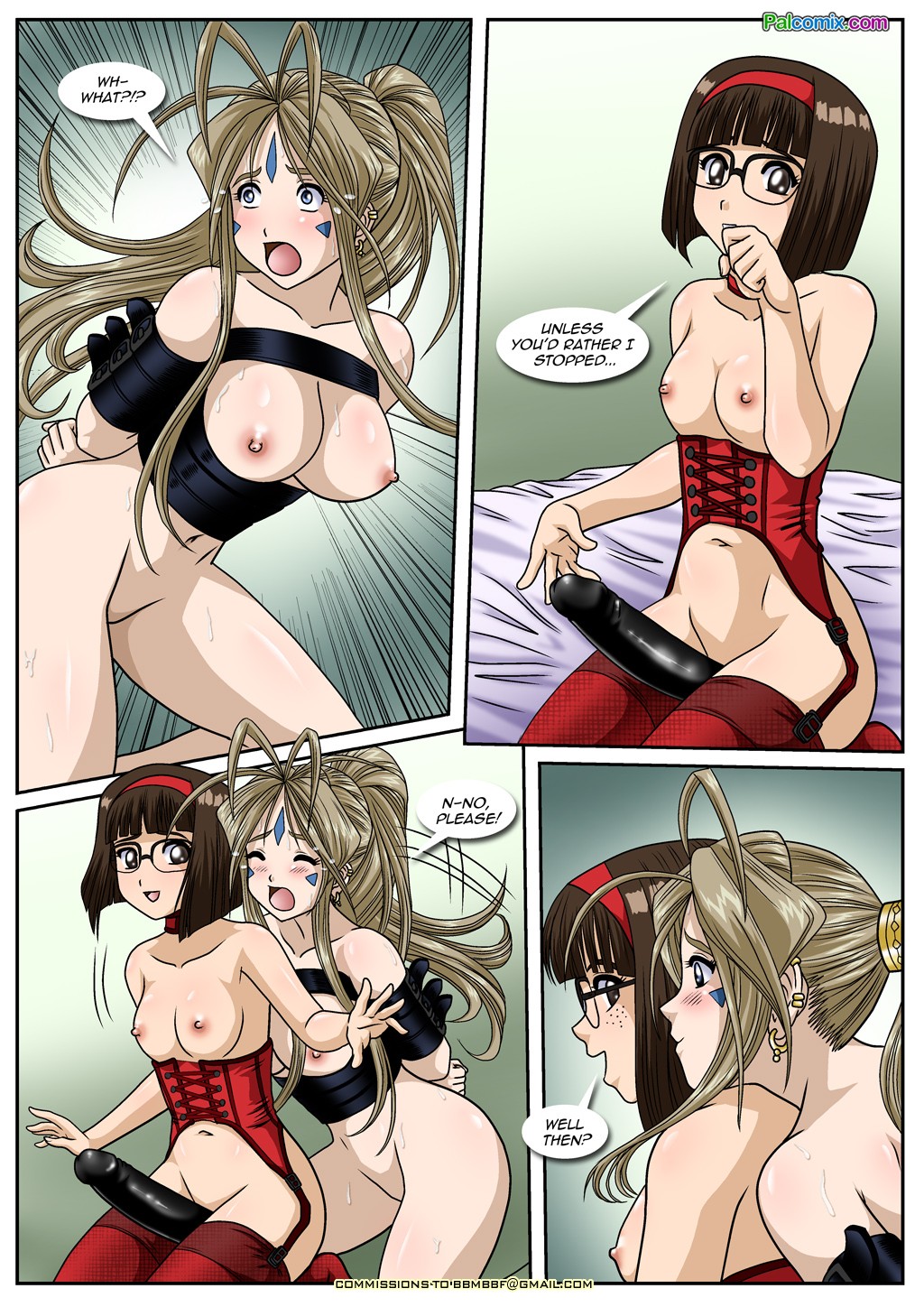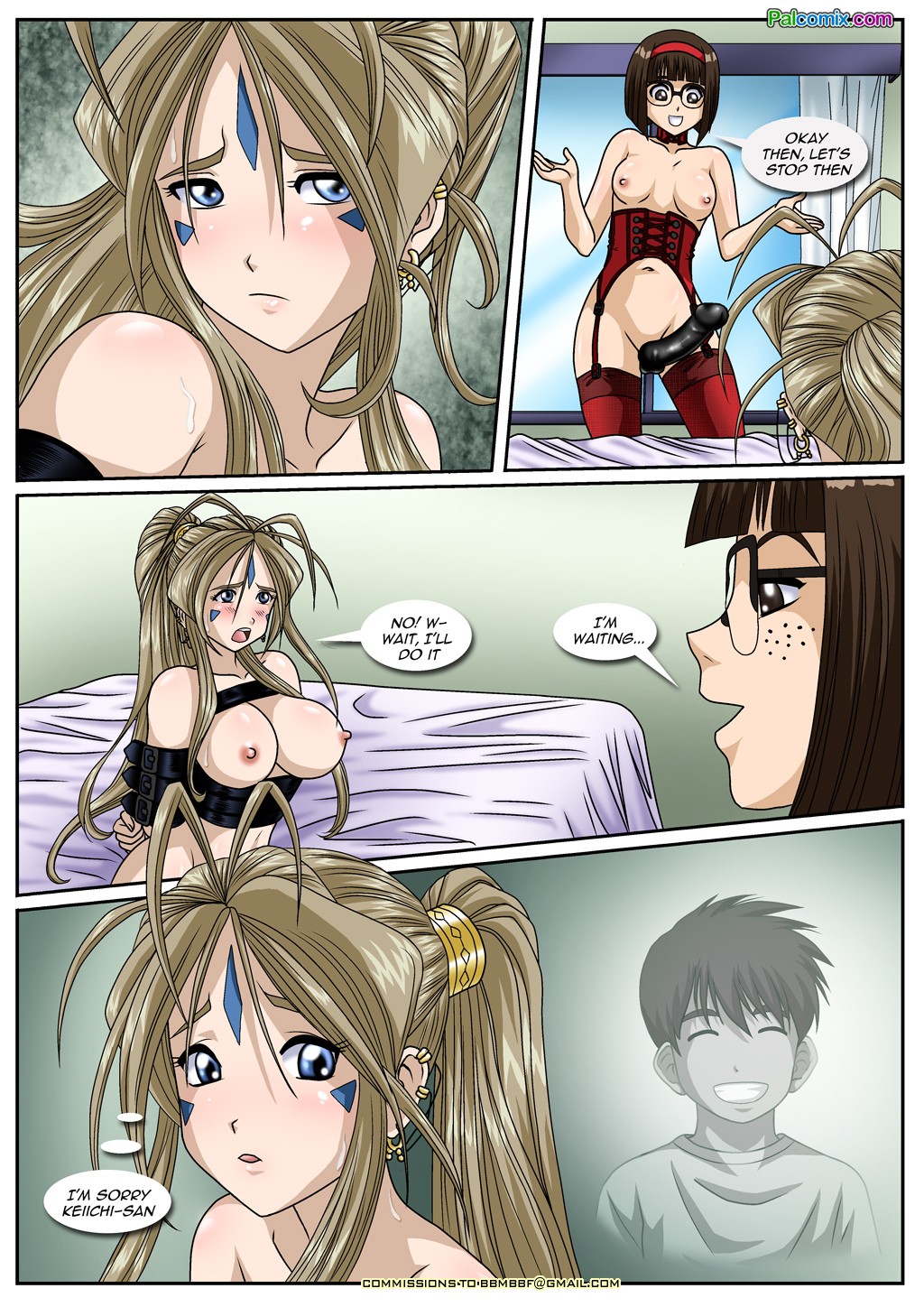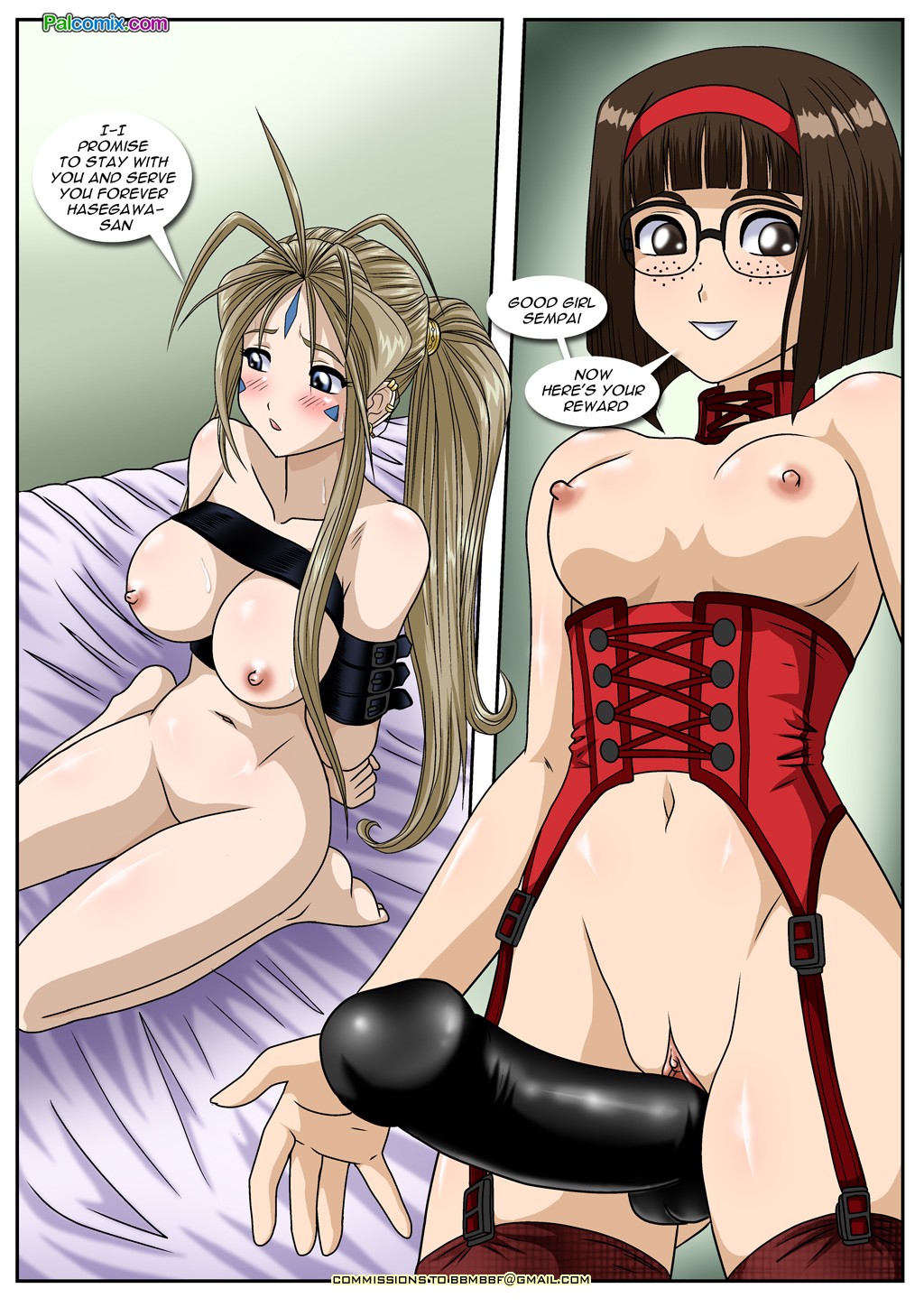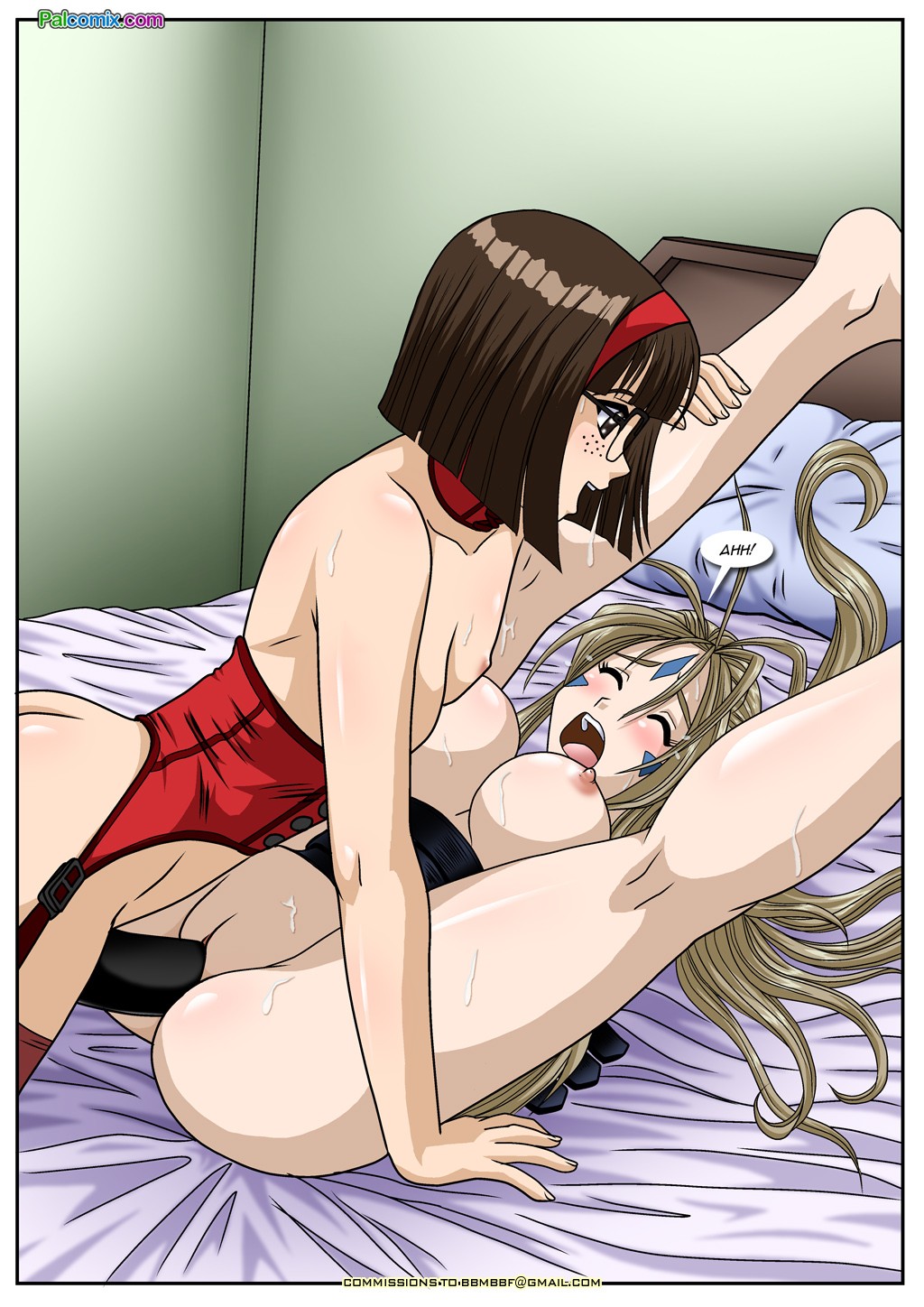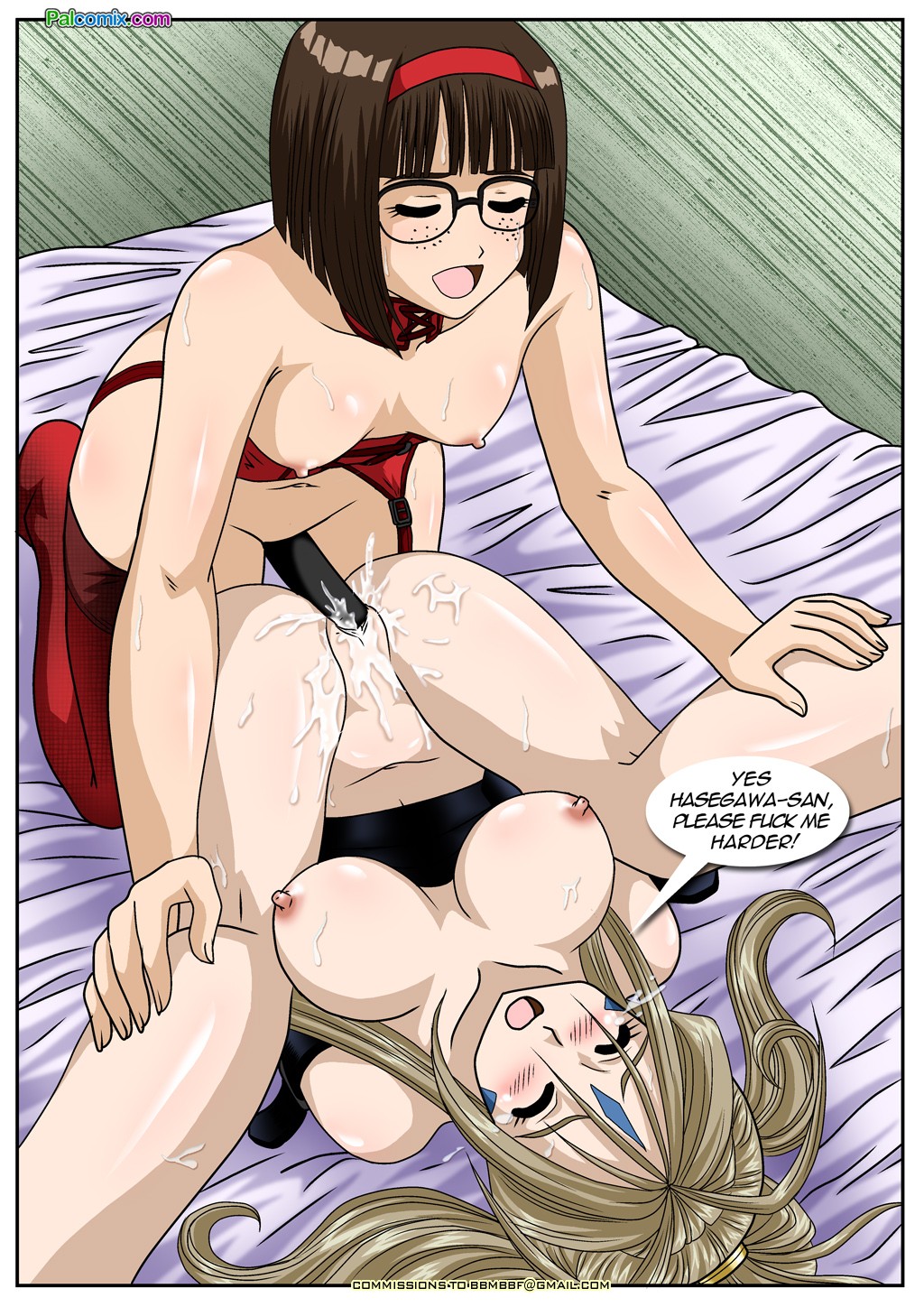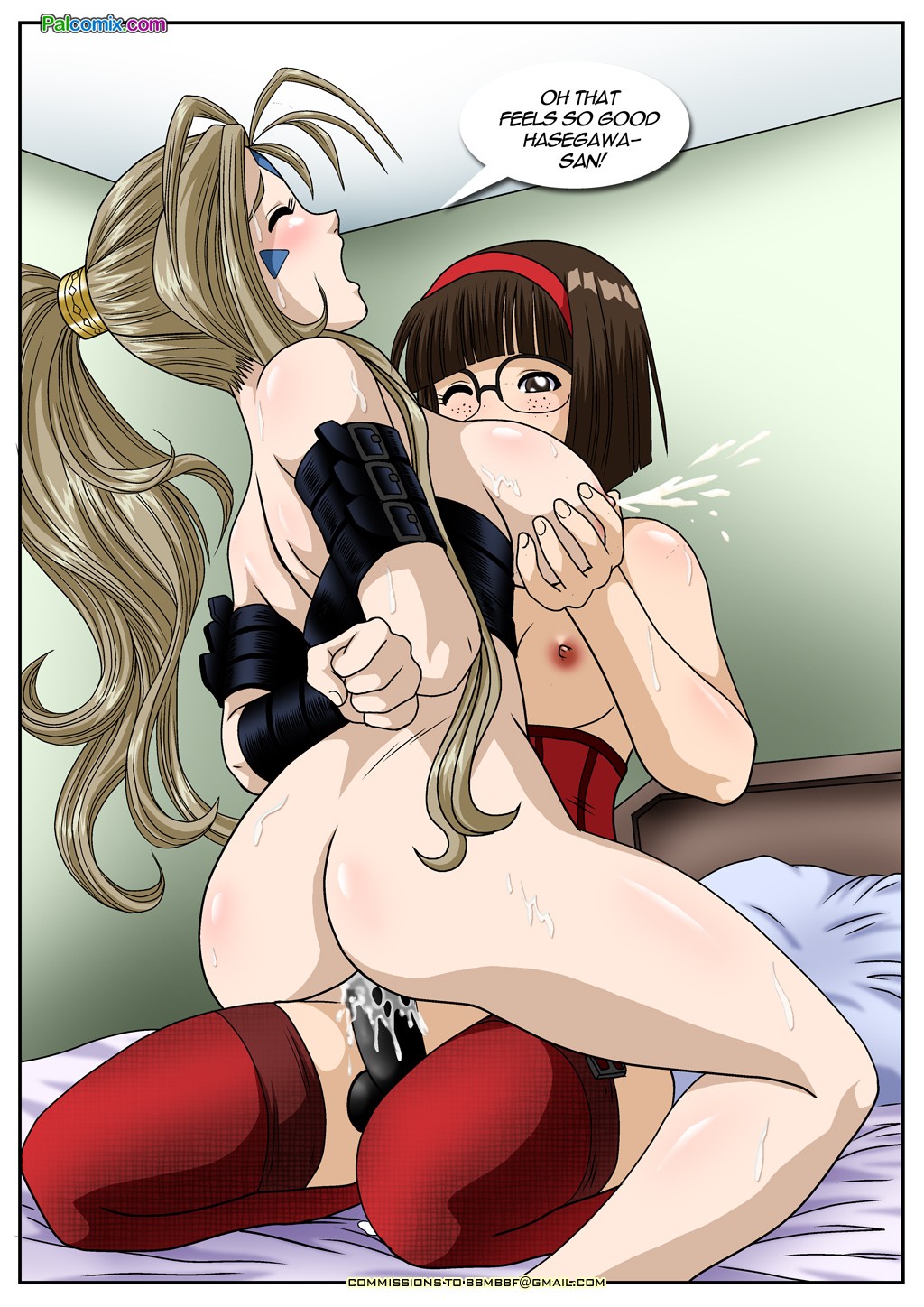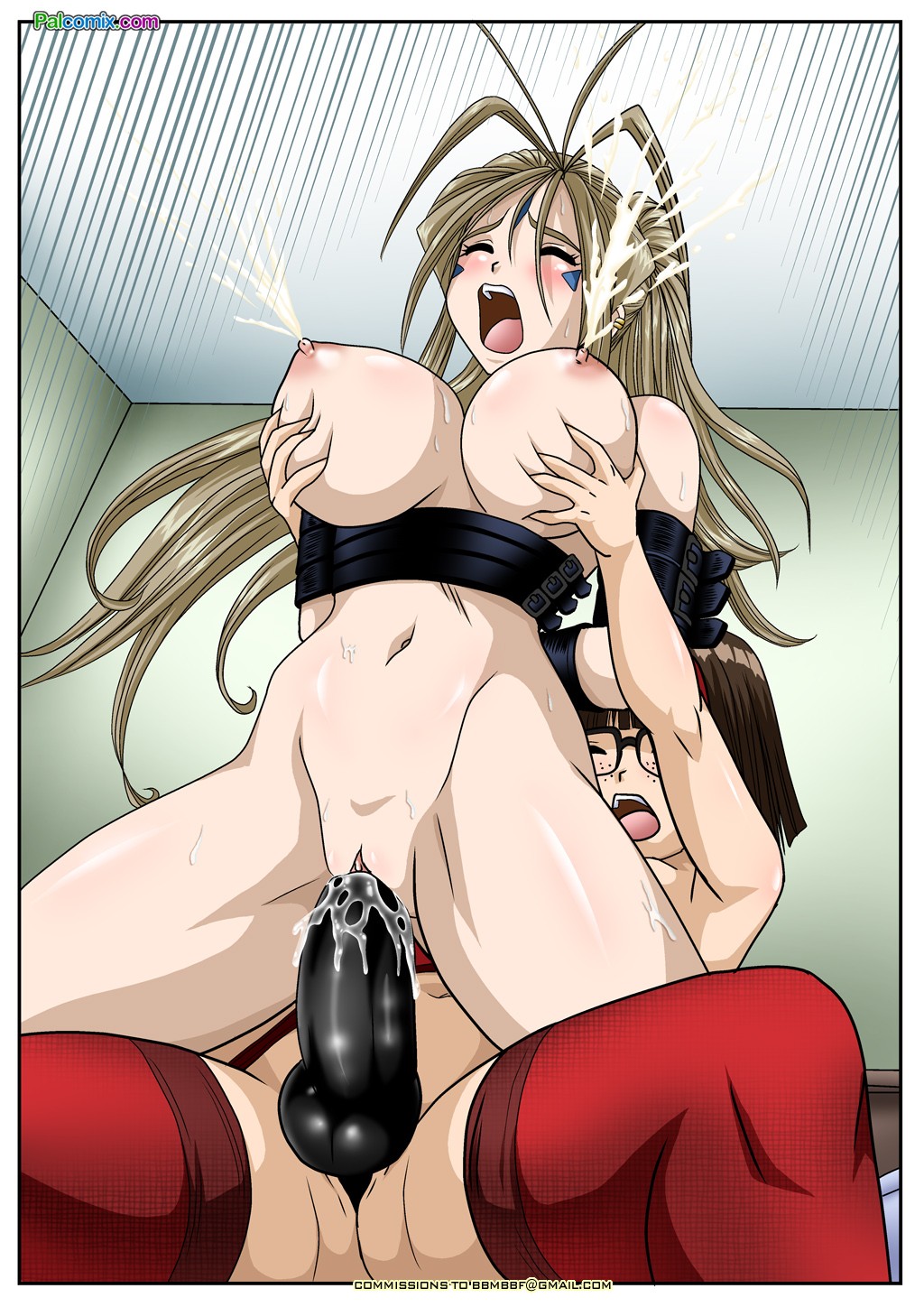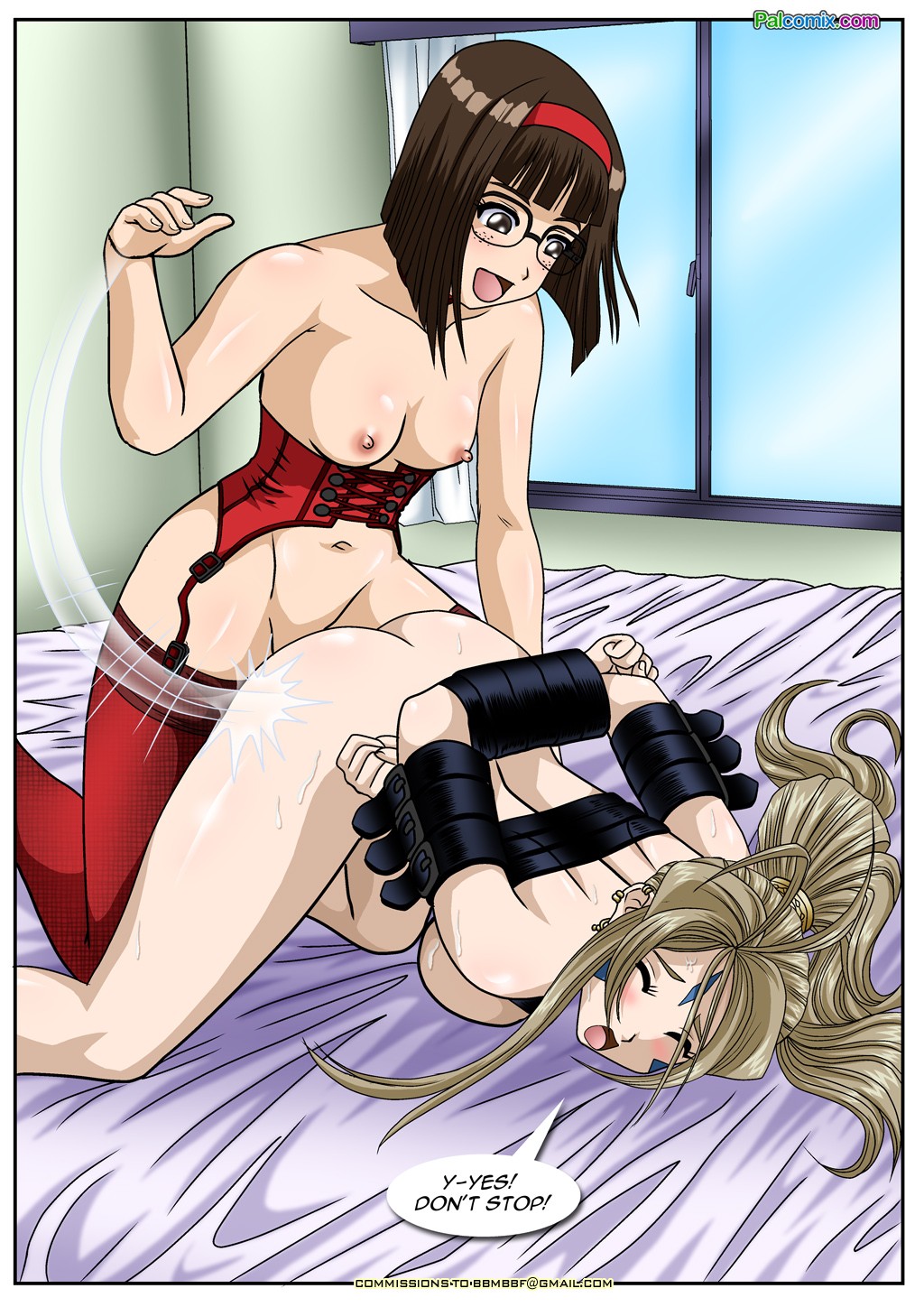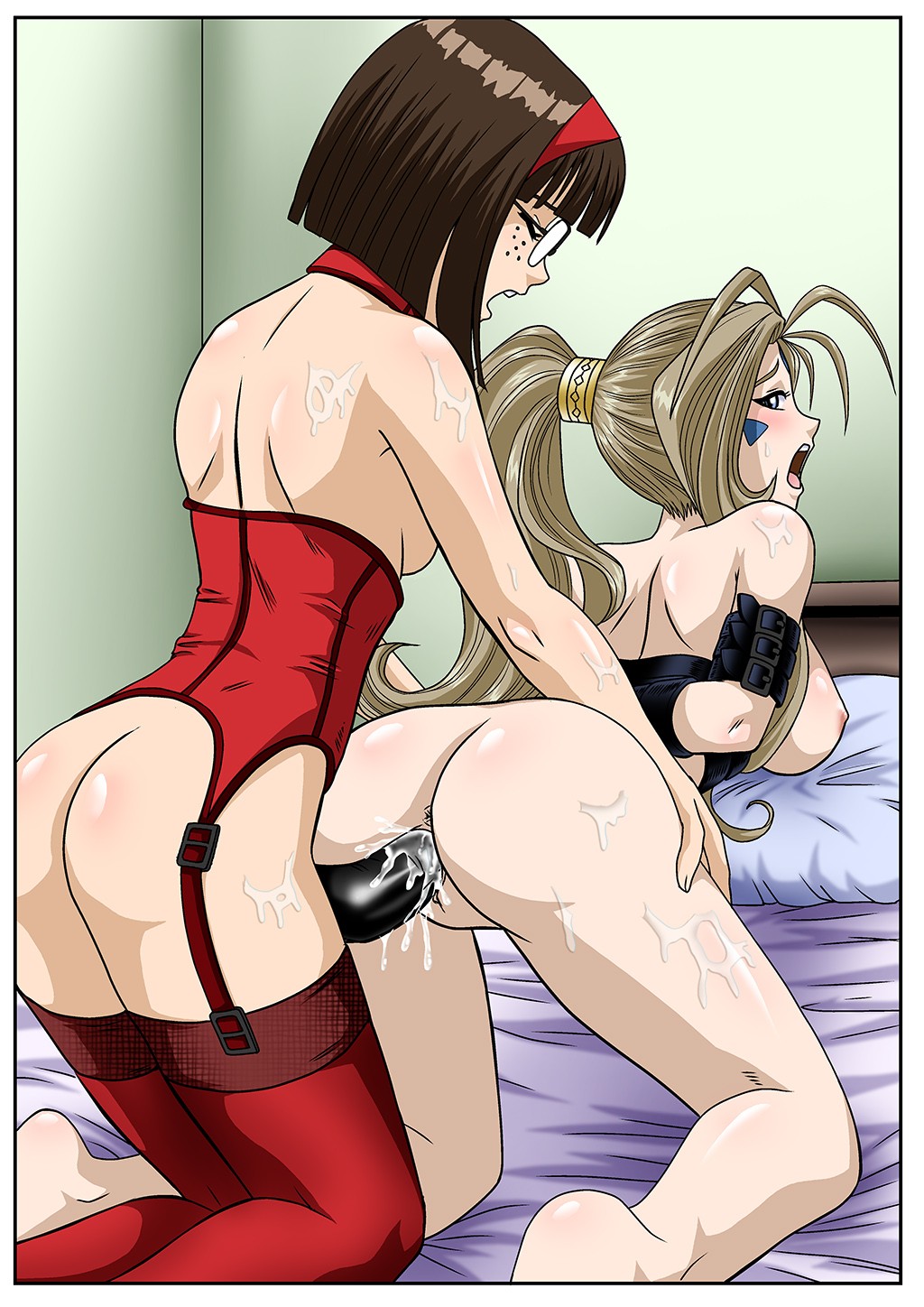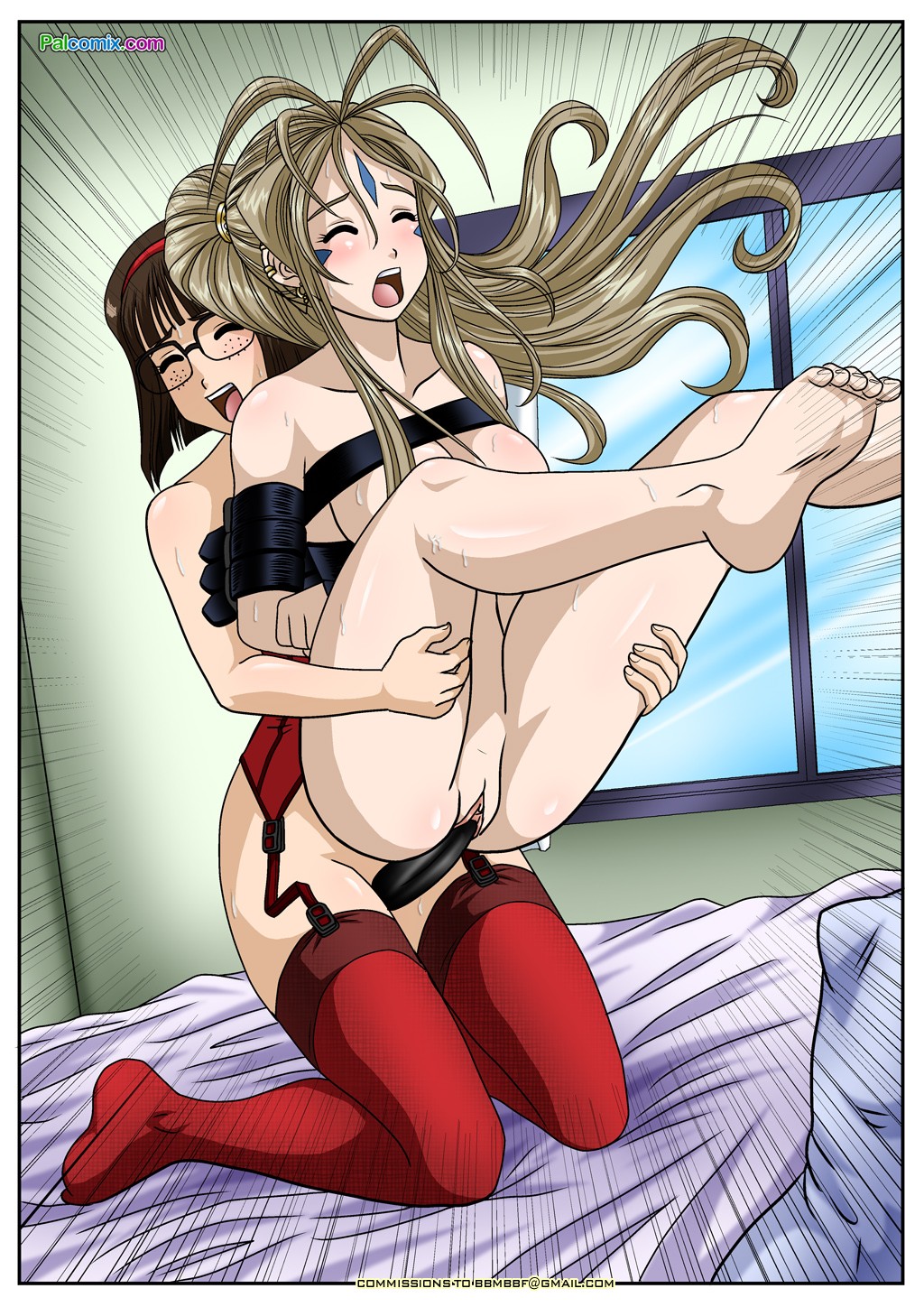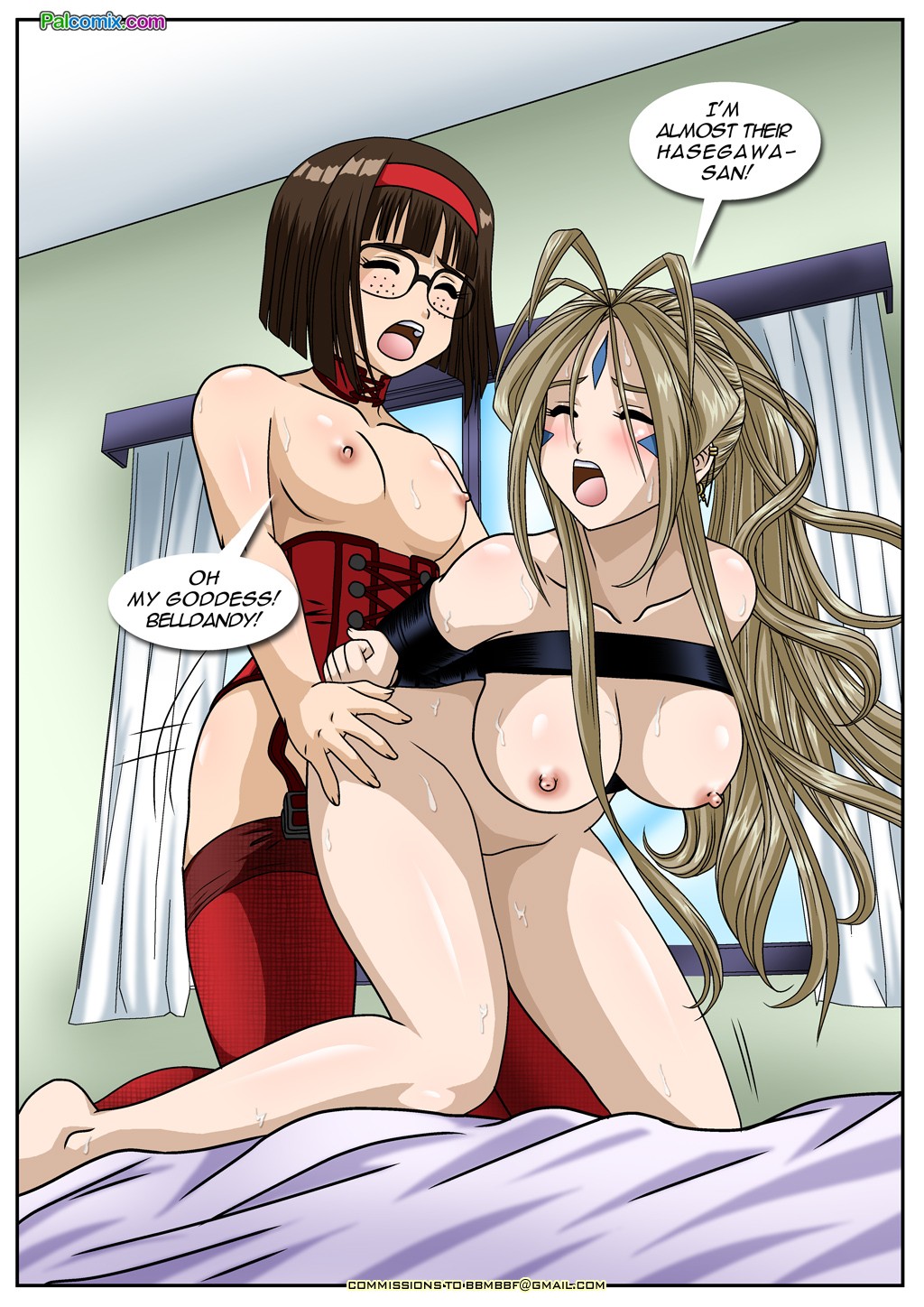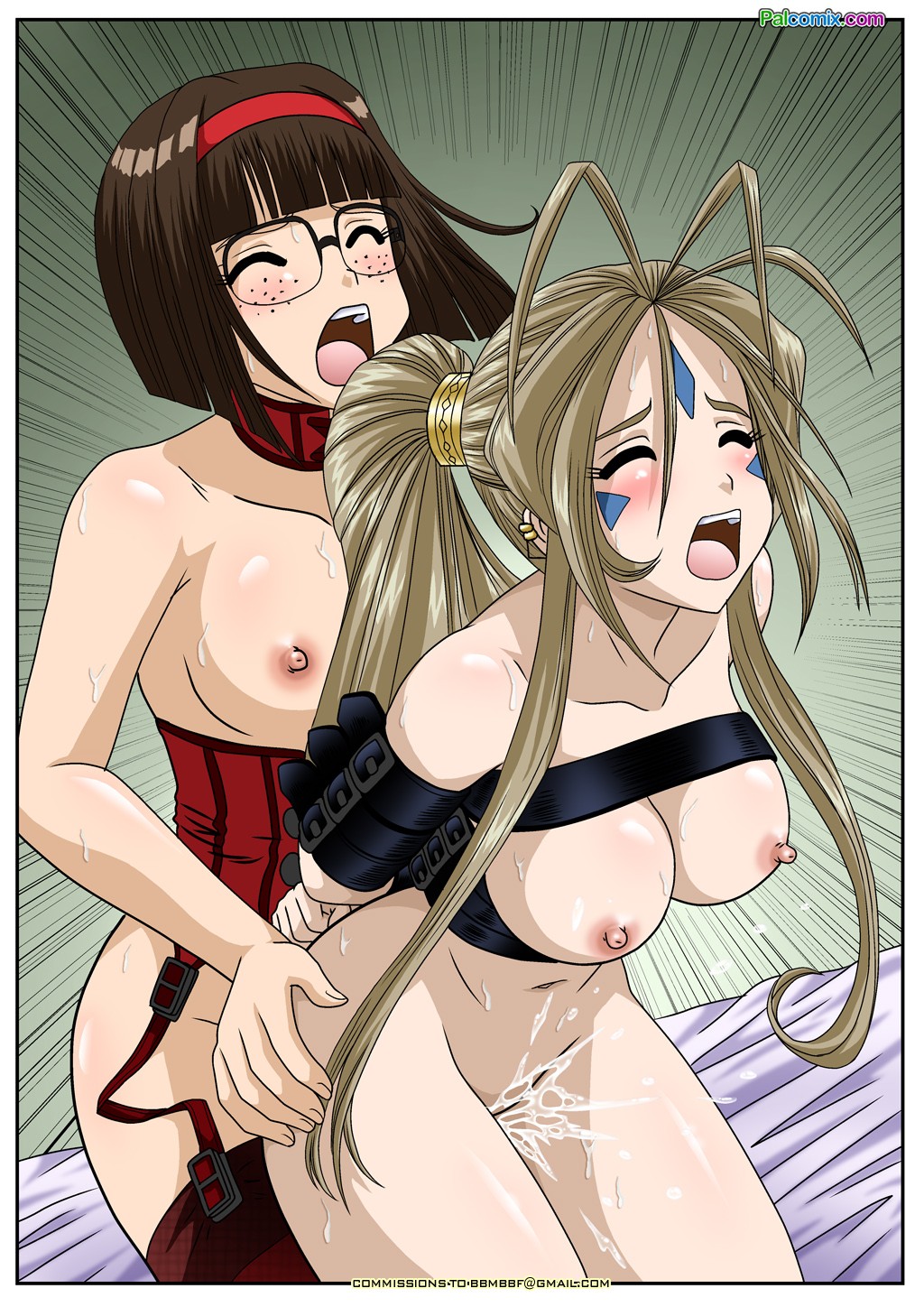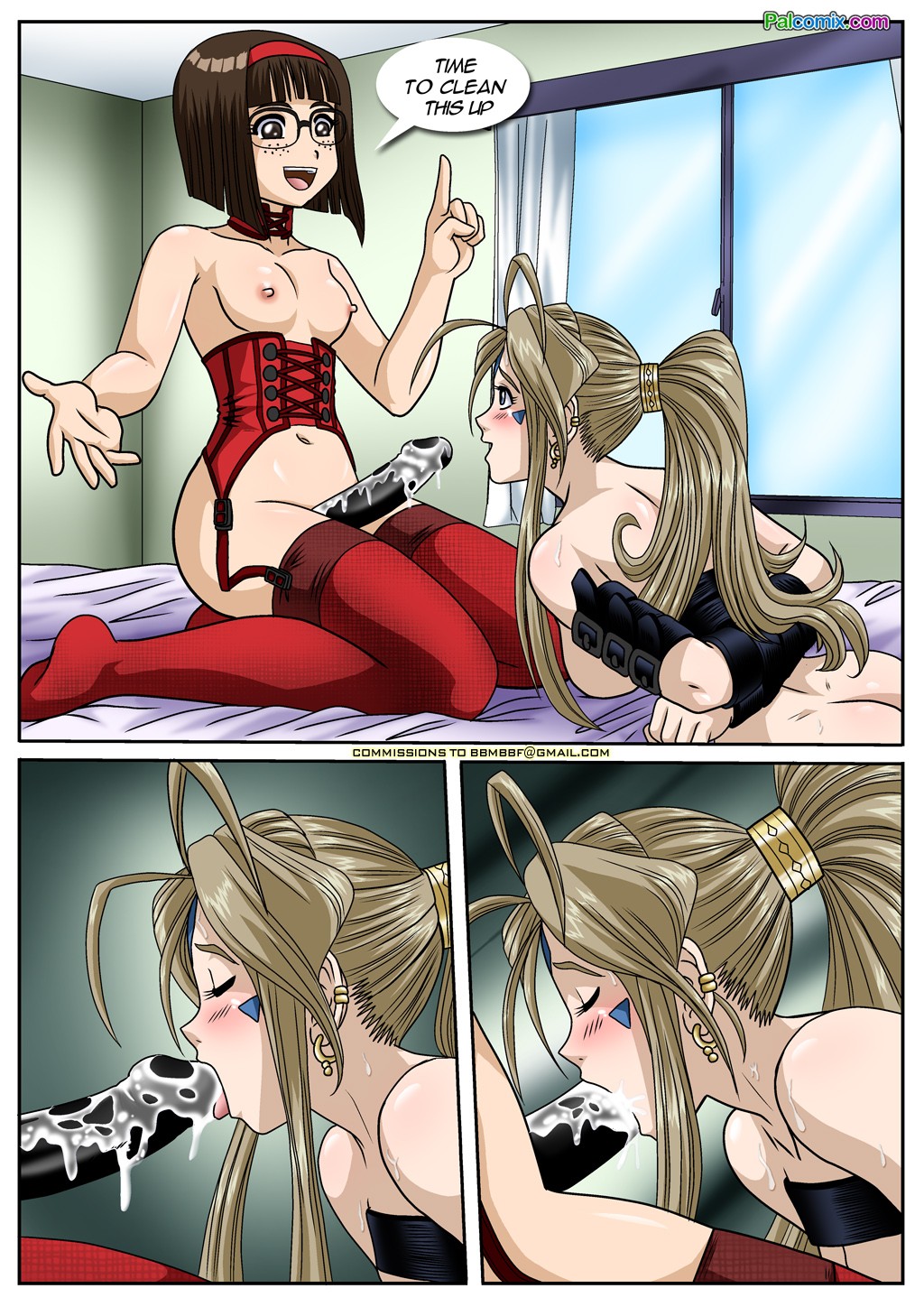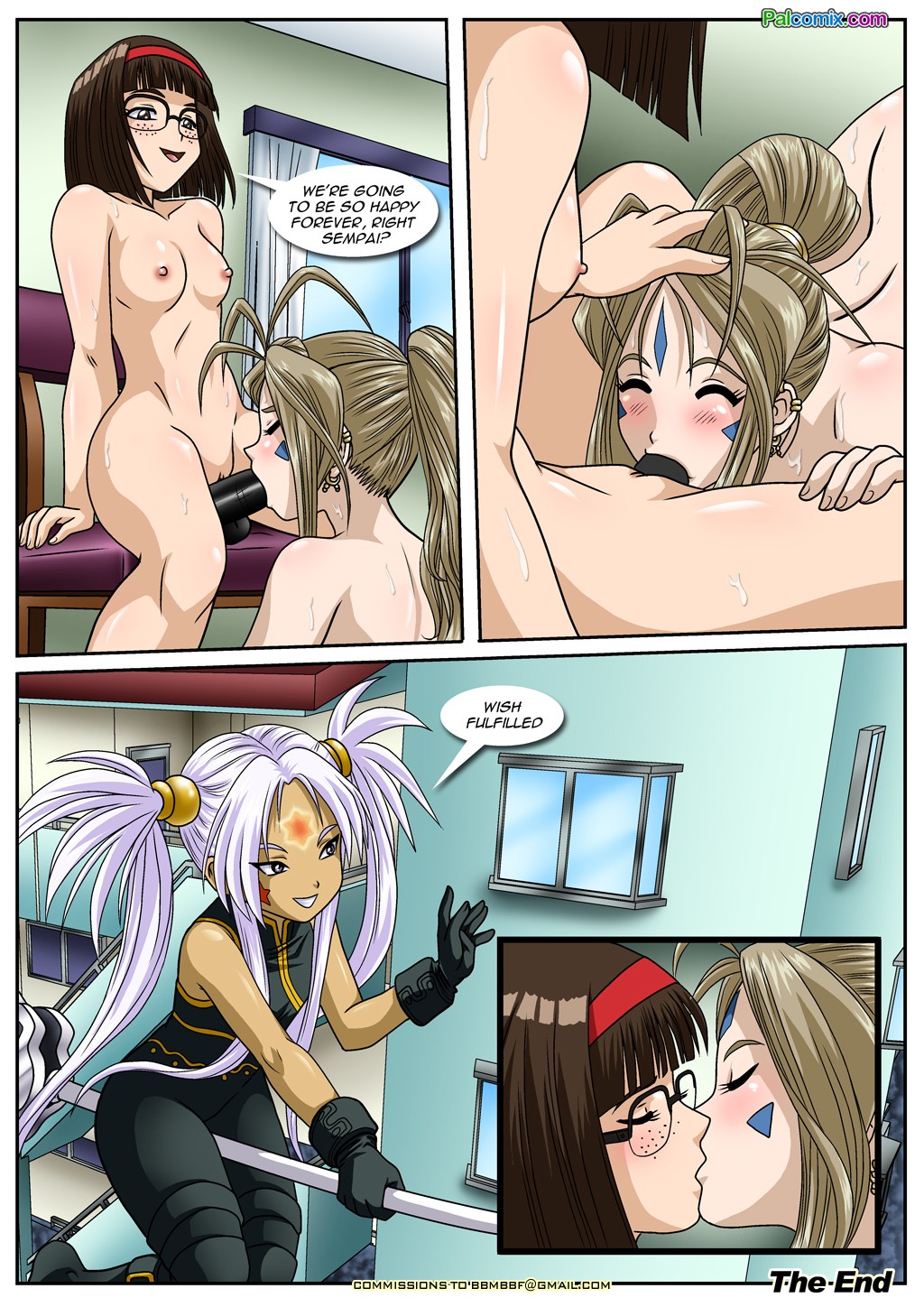 In this porn comic Ah! Enslavement of my Goddess 3 we can see two girls who are very much in love and fuck every day together but one day it was different because one of the two girls told her girlfriend she wanted to try an object that a witch gave her.
One day the dark-haired girl met a girl who was a witch and she gave him a potion of love that made whoever took it ejaculate a lot and get very excited, the dark-haired girl didn't trust the witch so He first tested it with a laboratory rat and saw that the rat began to ejaculate alone without anyone exciting her so he came up with the idea of ​​trying it on with his girlfriend so that sexual relations were better between the two.
One day the dark-haired girl invited her blond-haired girlfriend to her house and poured the potion into the glass of water she offered to her girlfriend, when her girlfriend drank that glass of water offered by her dark-haired girlfriend She started to get very excited and told her girlfriend that she wanted to fuck her very hard, the dark-haired girl was amazed and told her that she wanted to try plastic cocks with her and the blond-haired girl accepted as long as she I put something in her pussy to feel better and ejaculate.