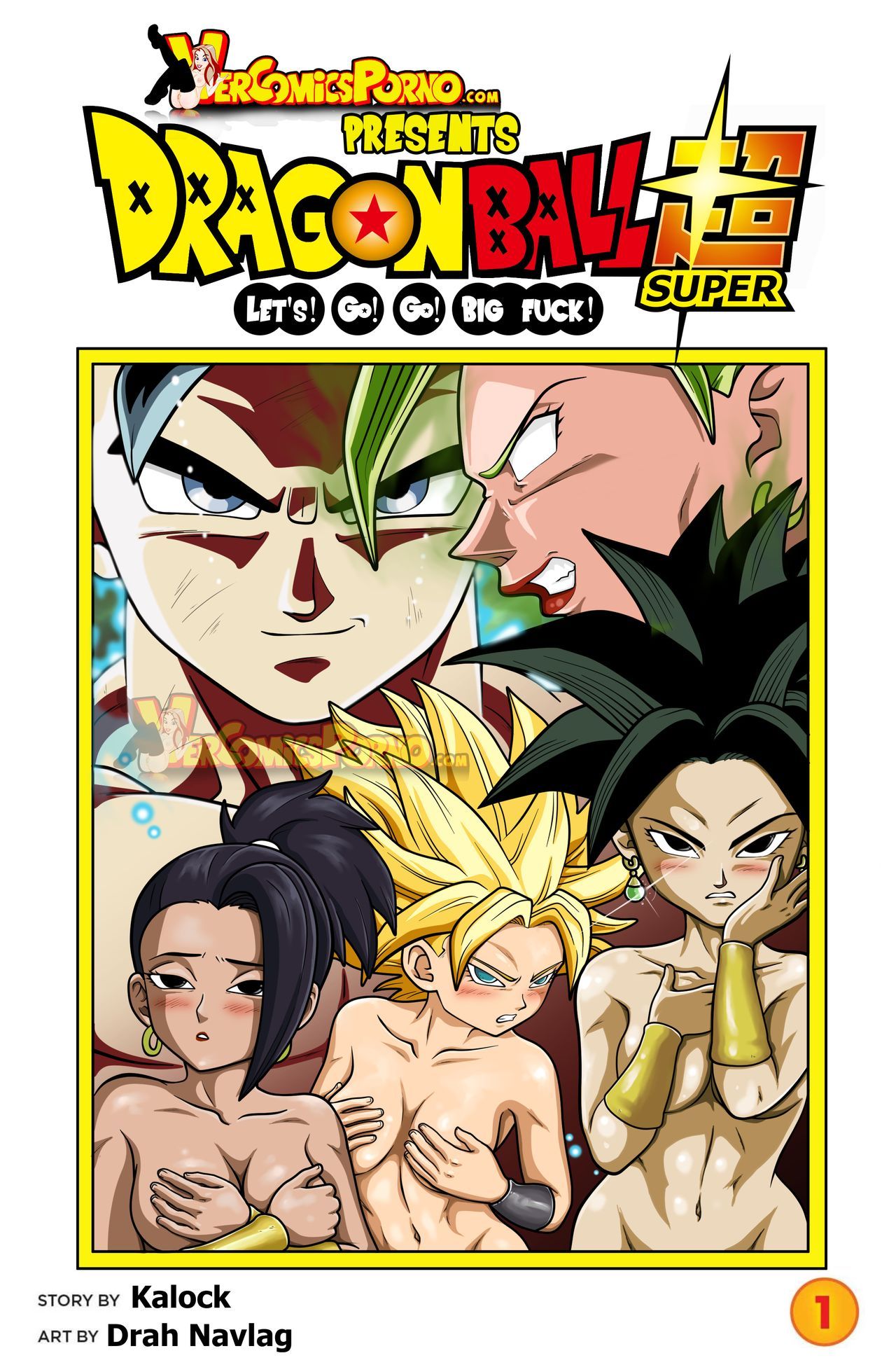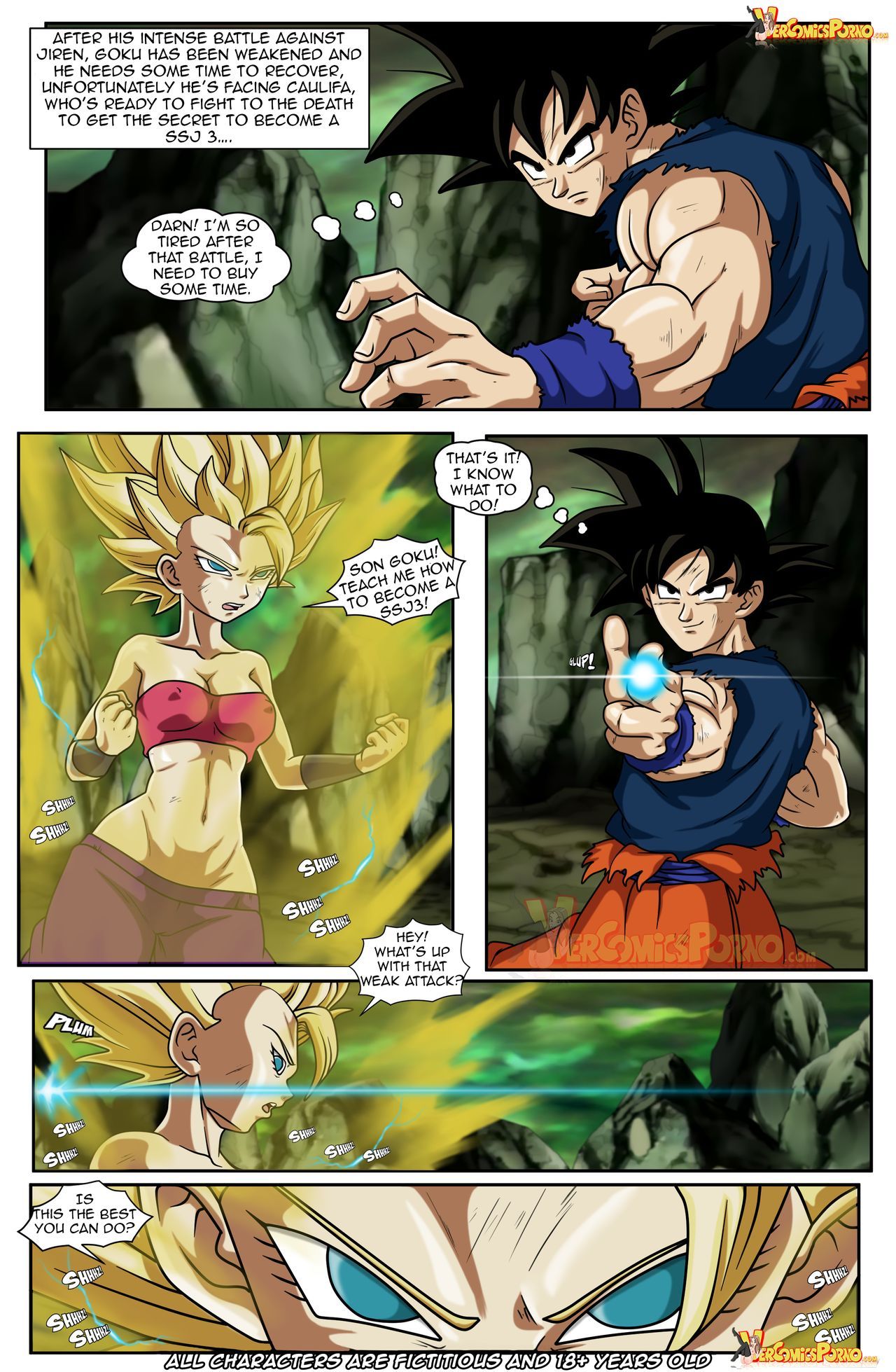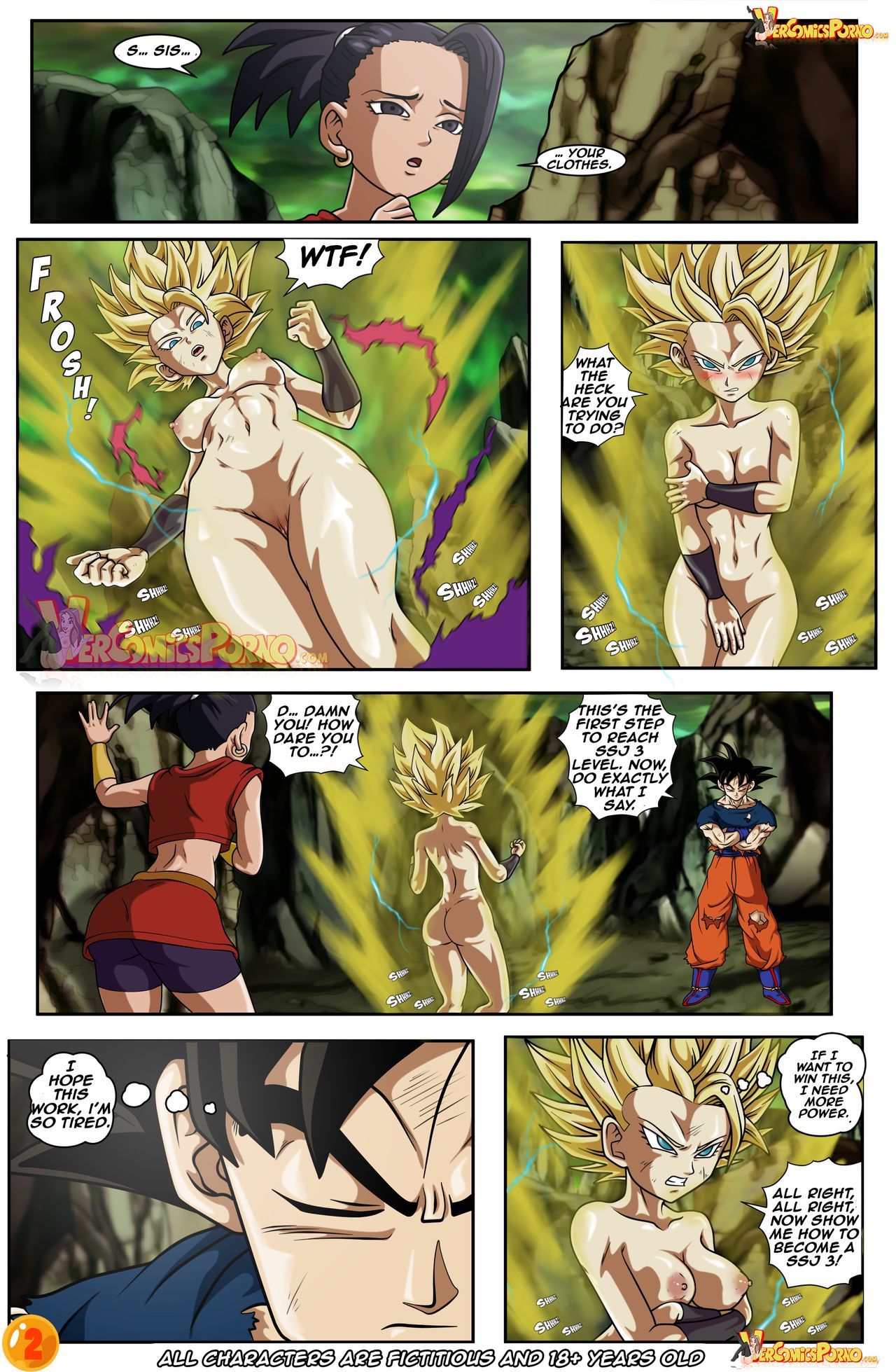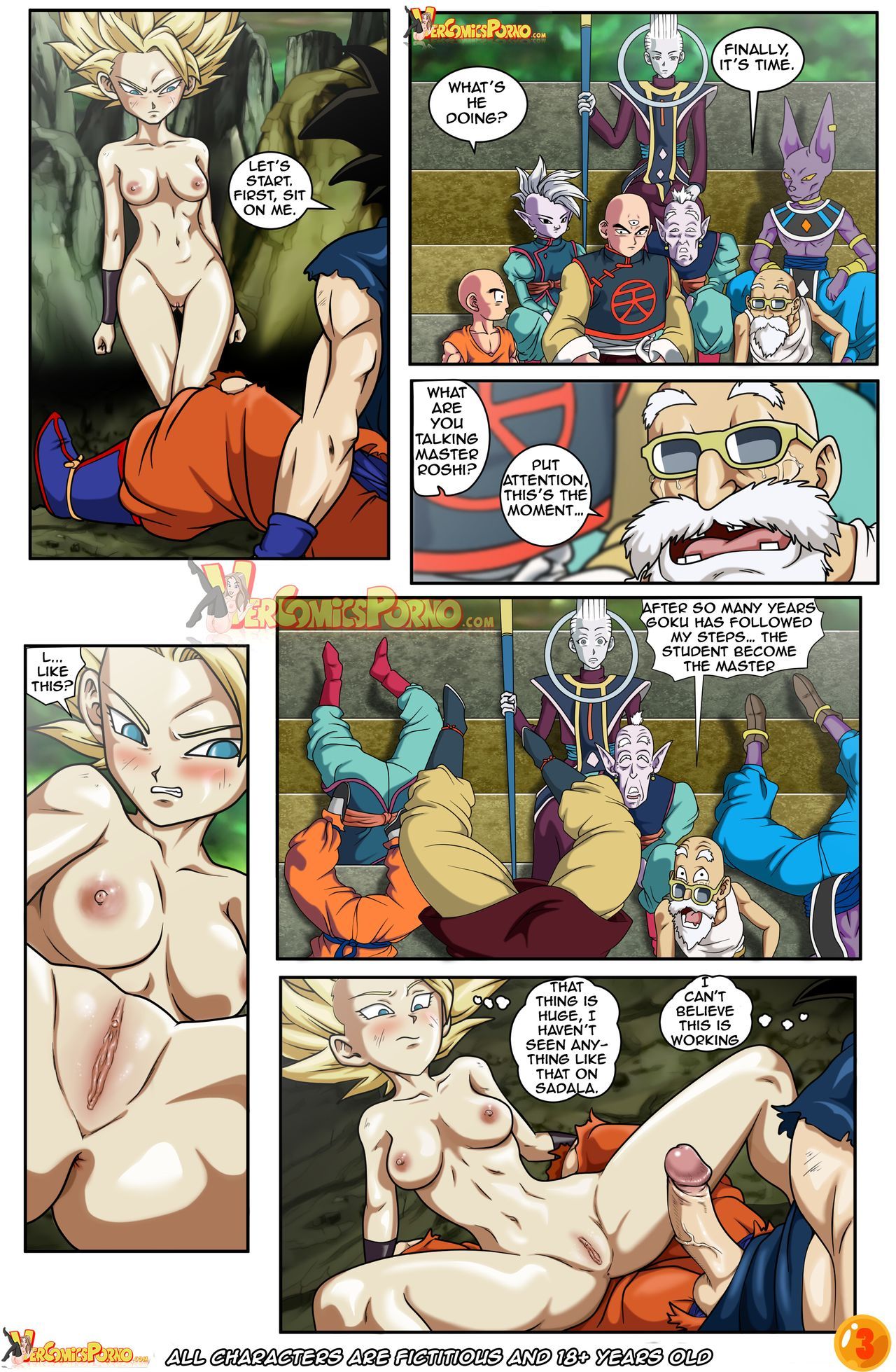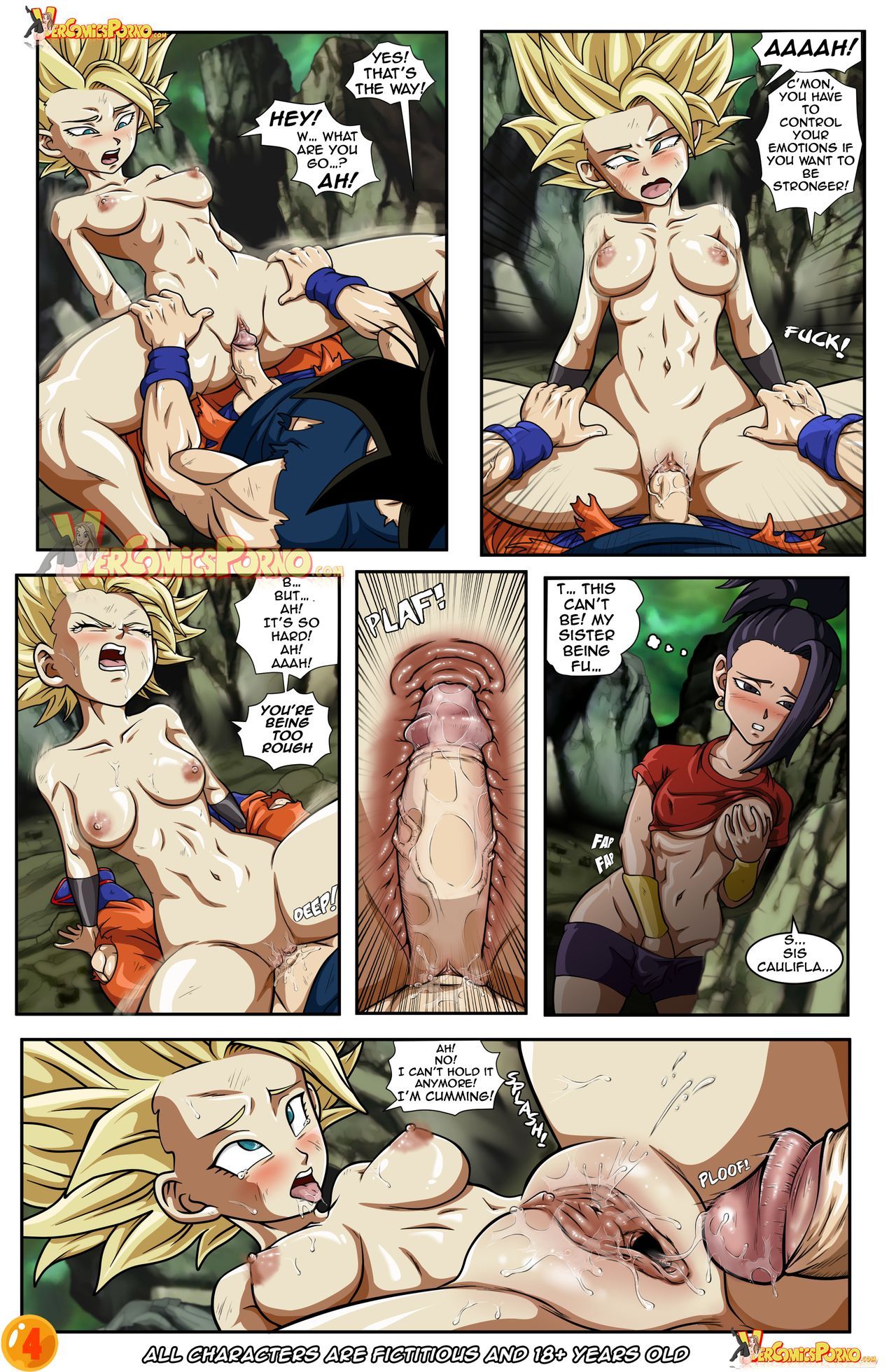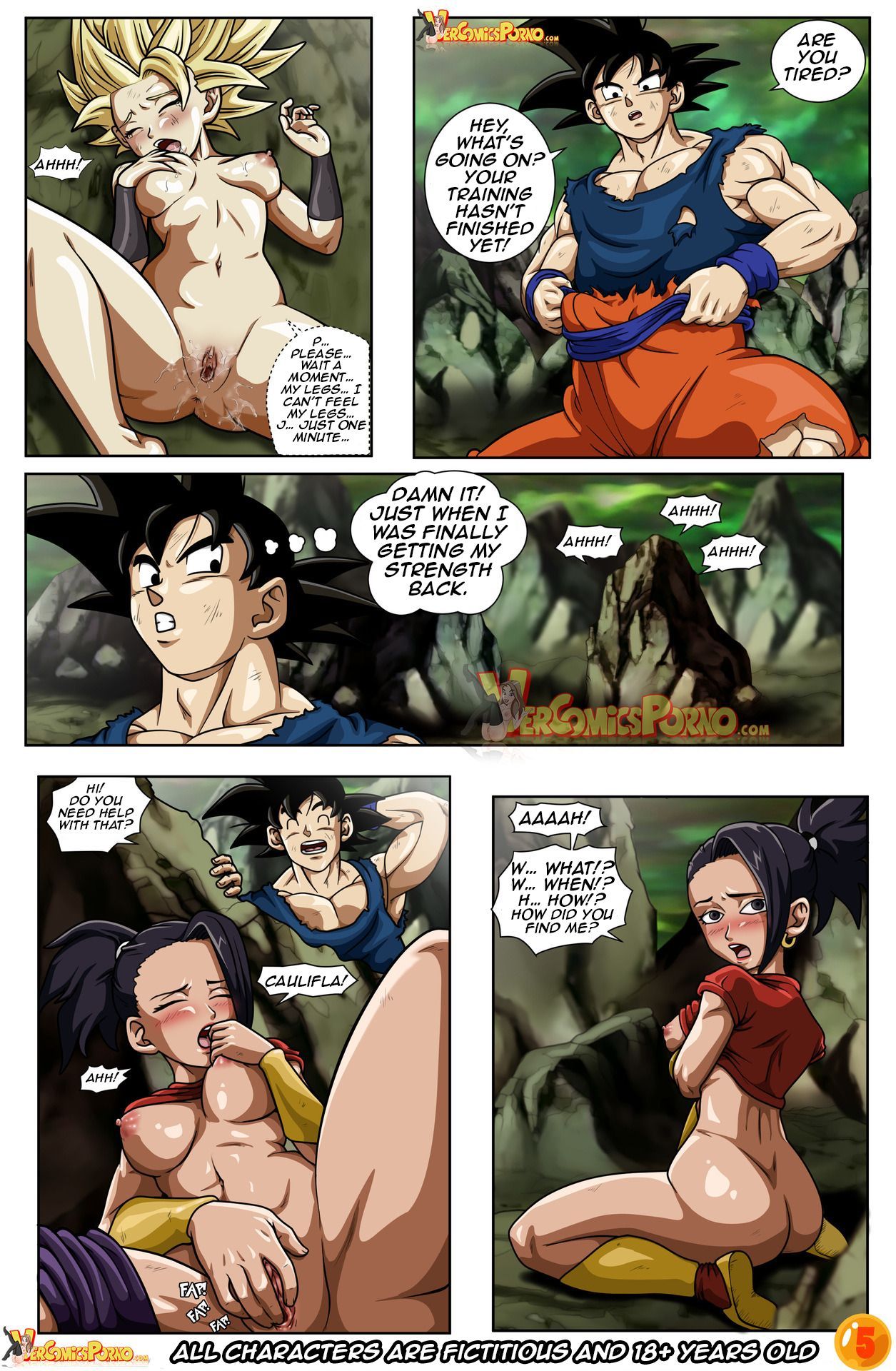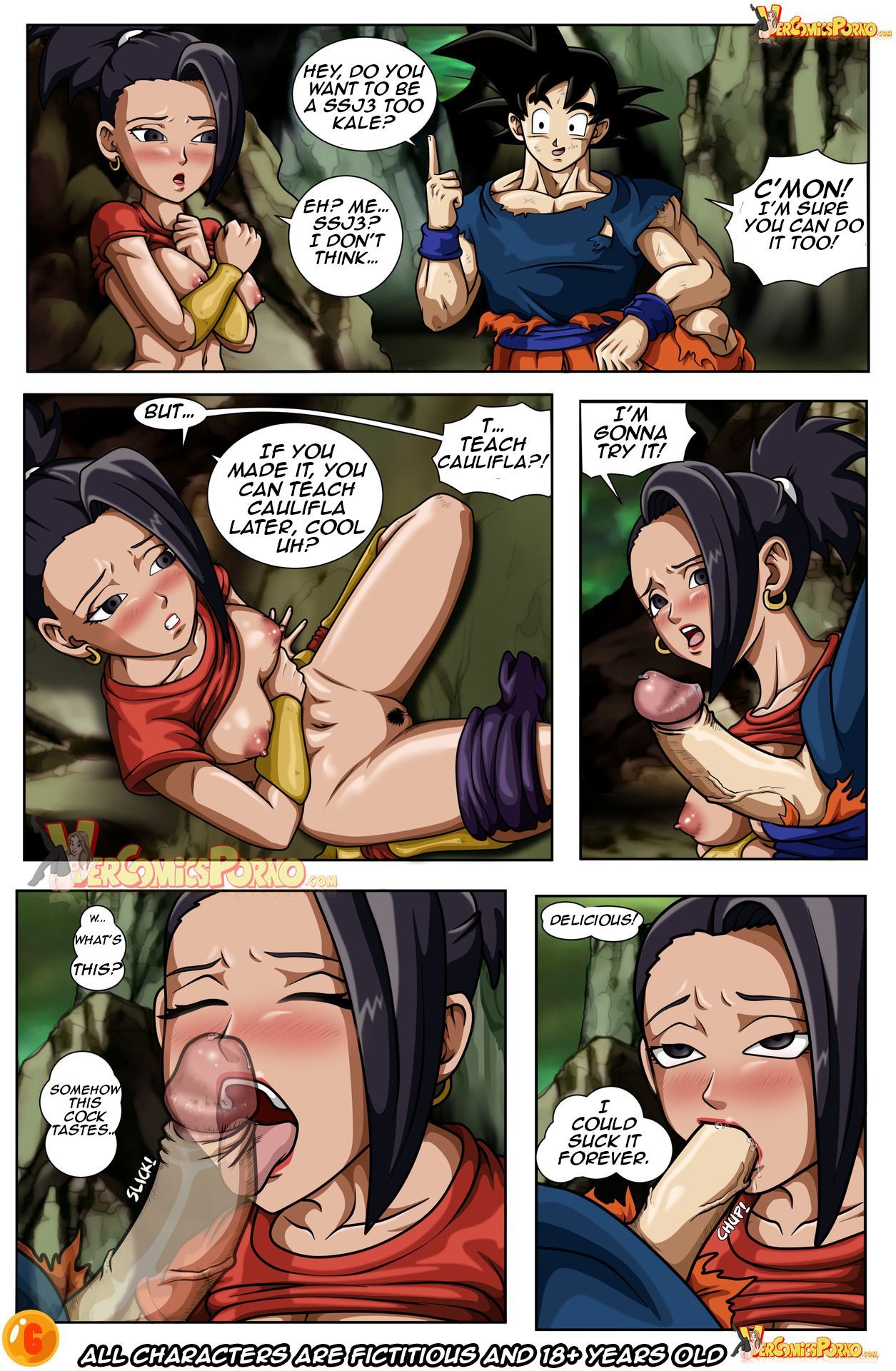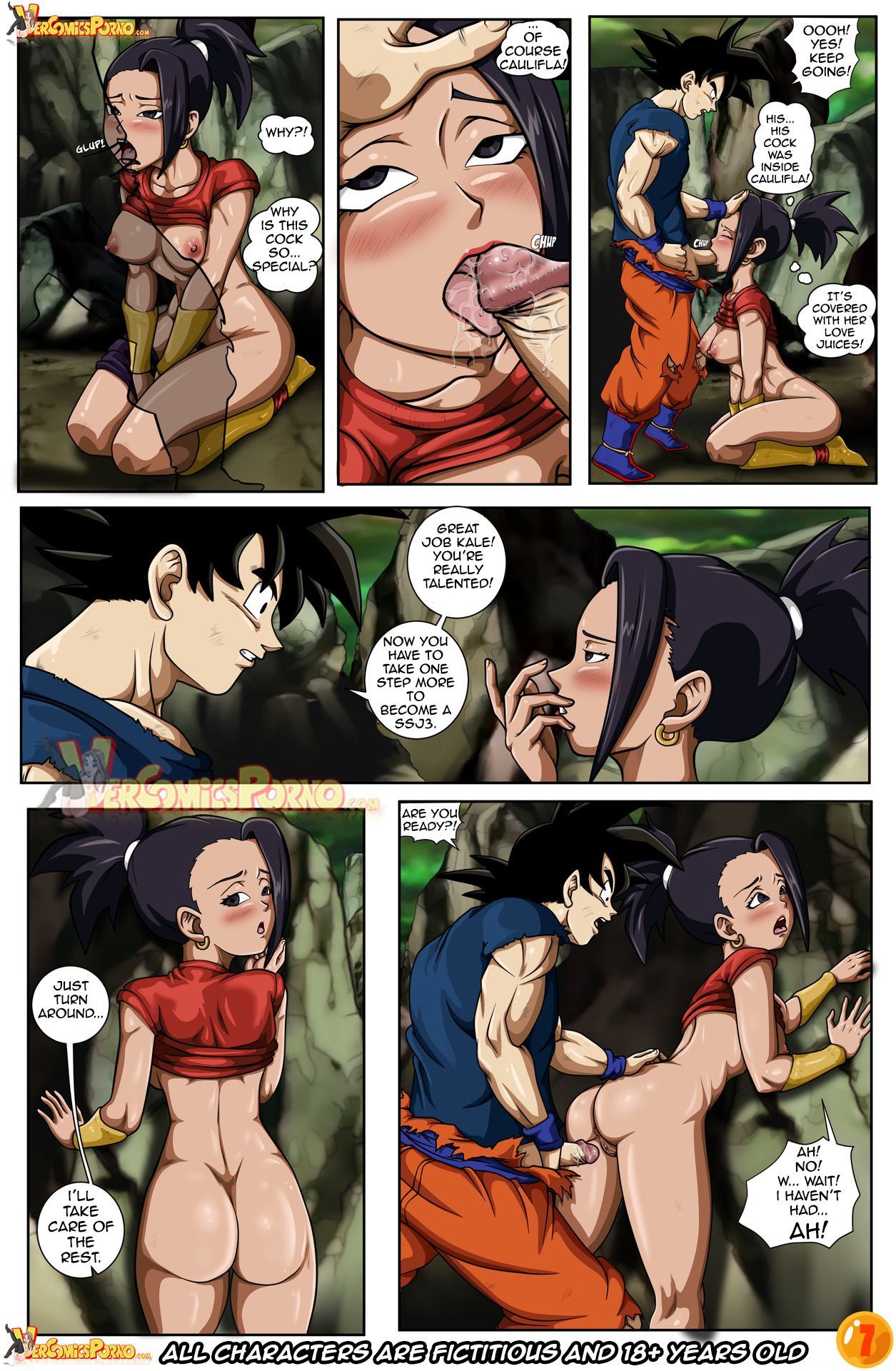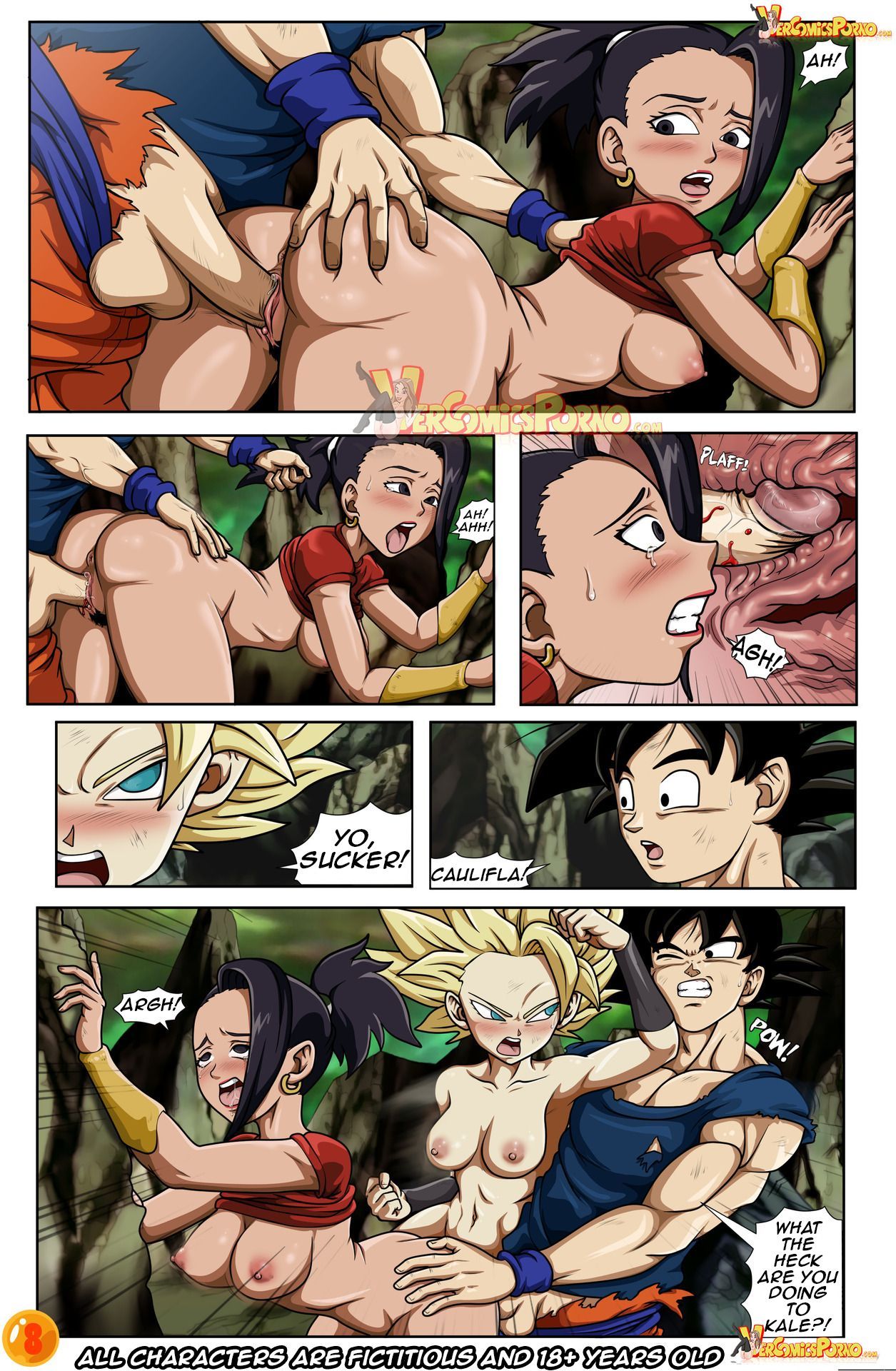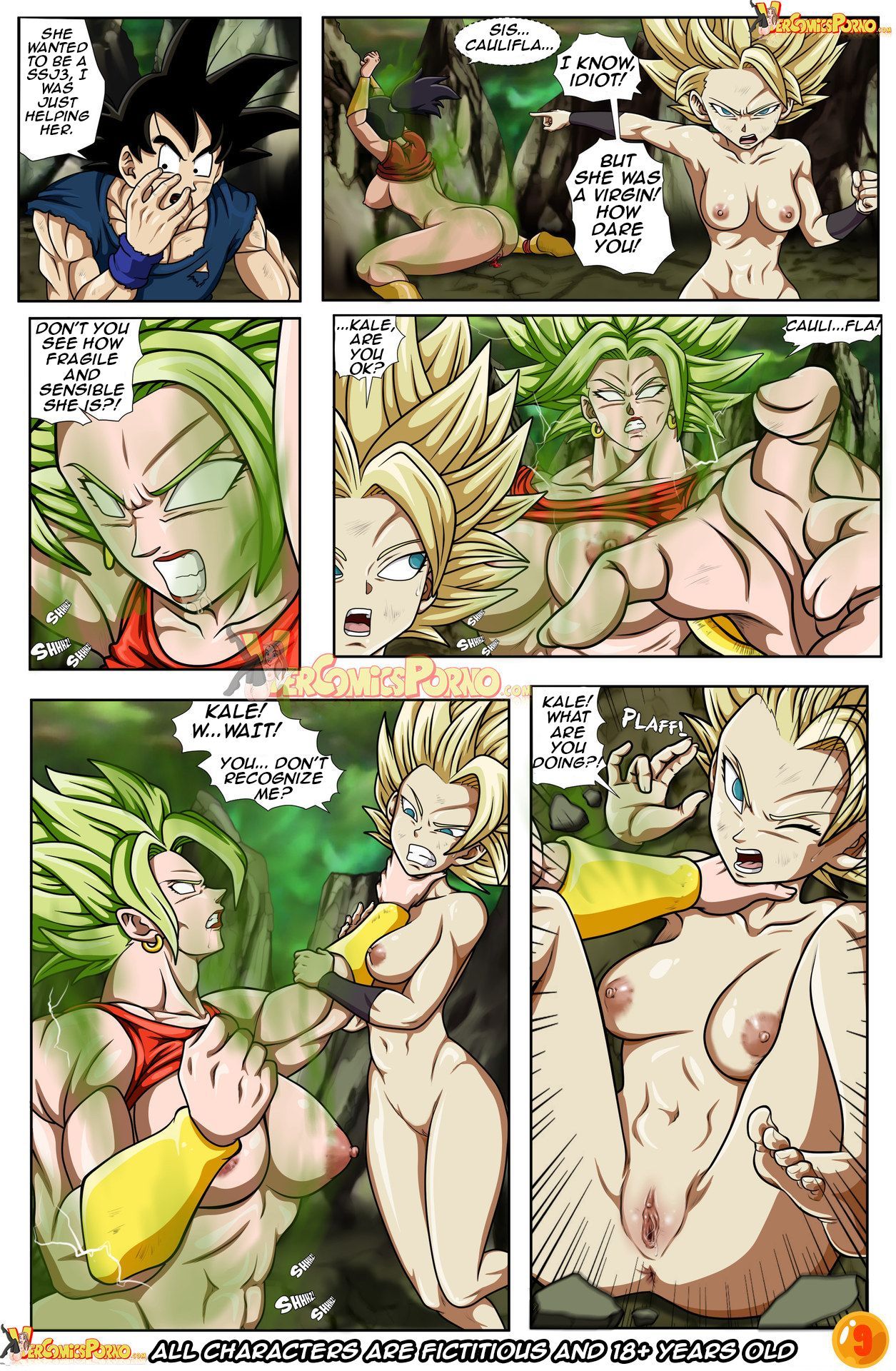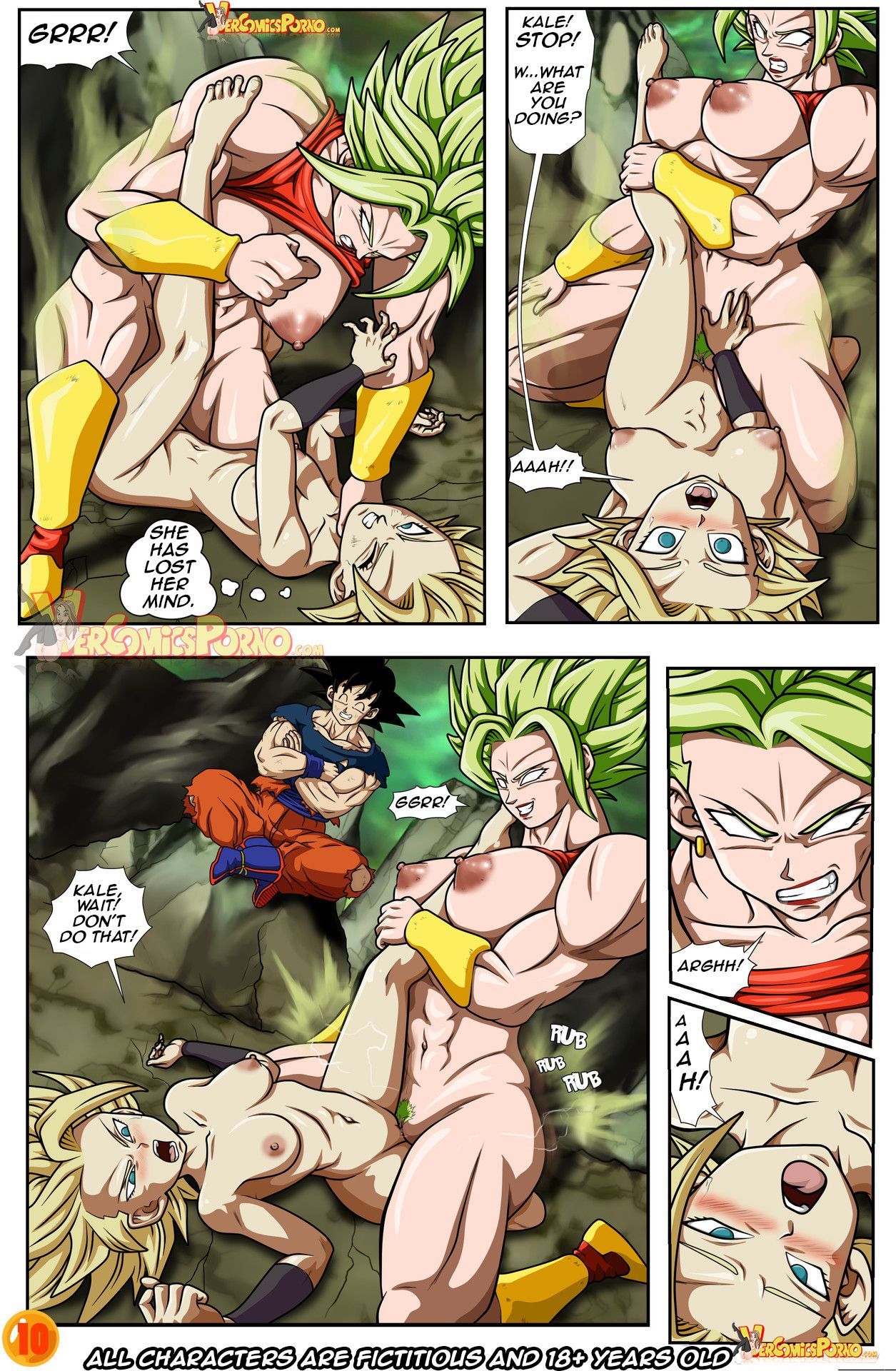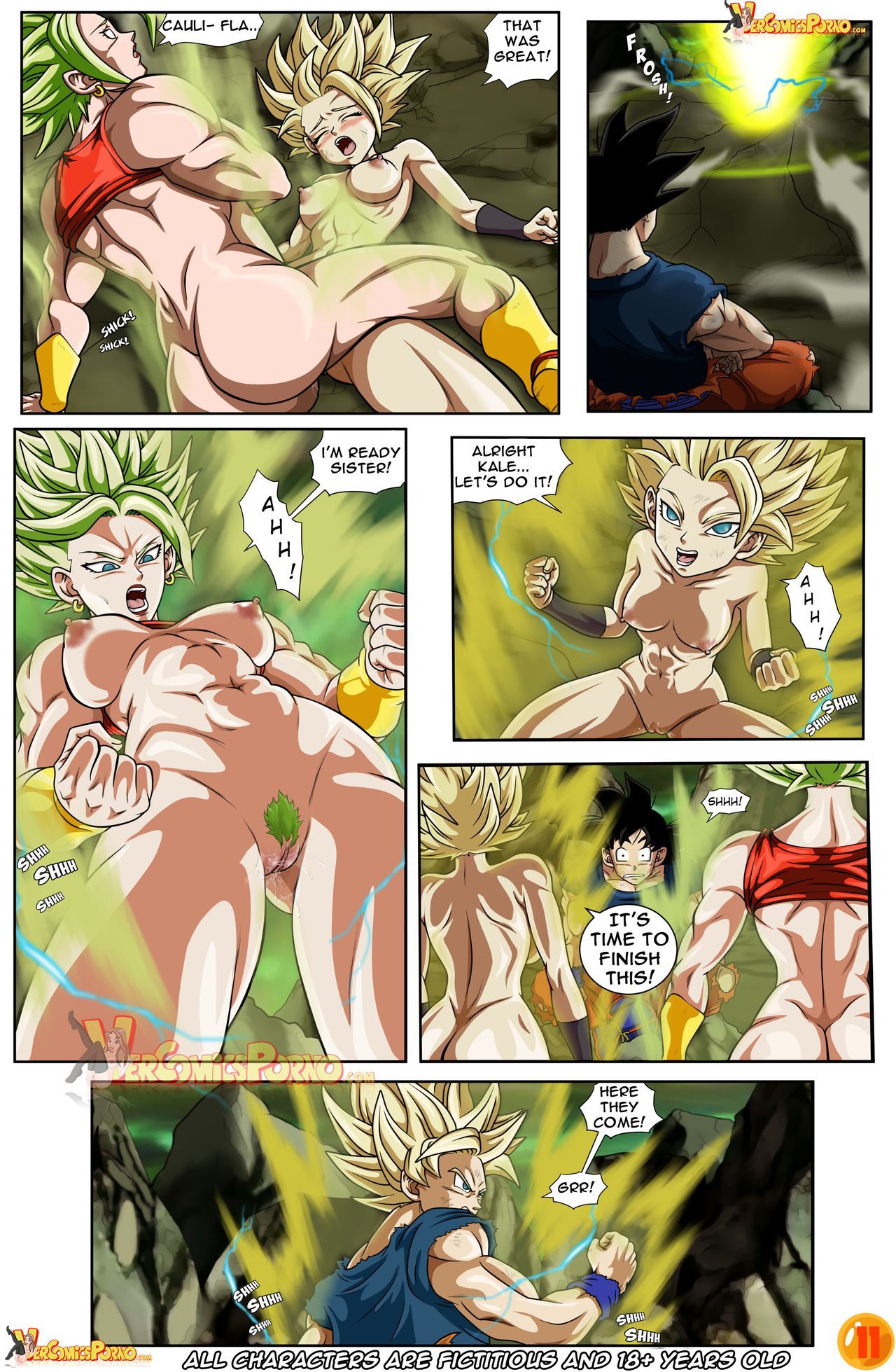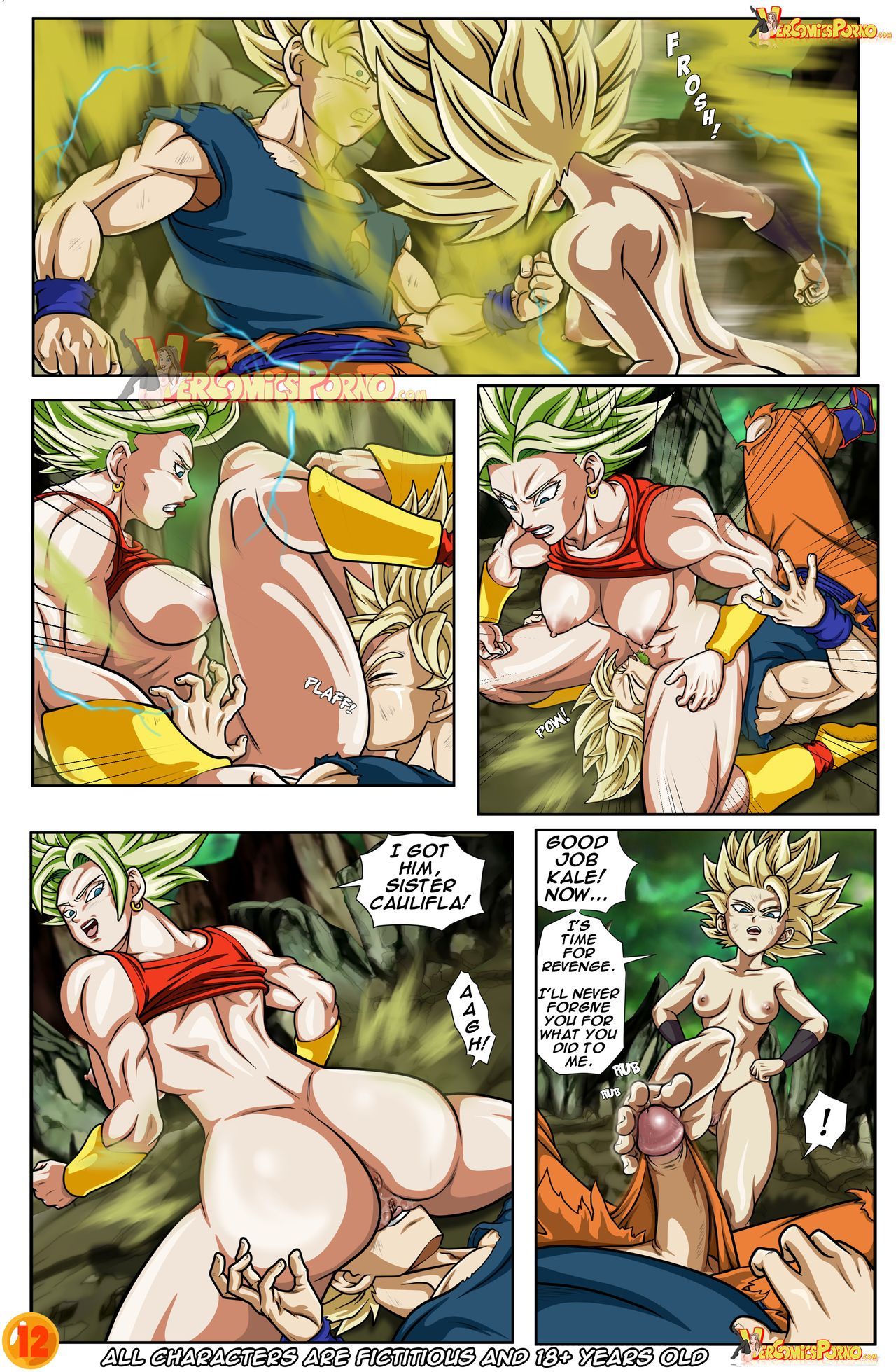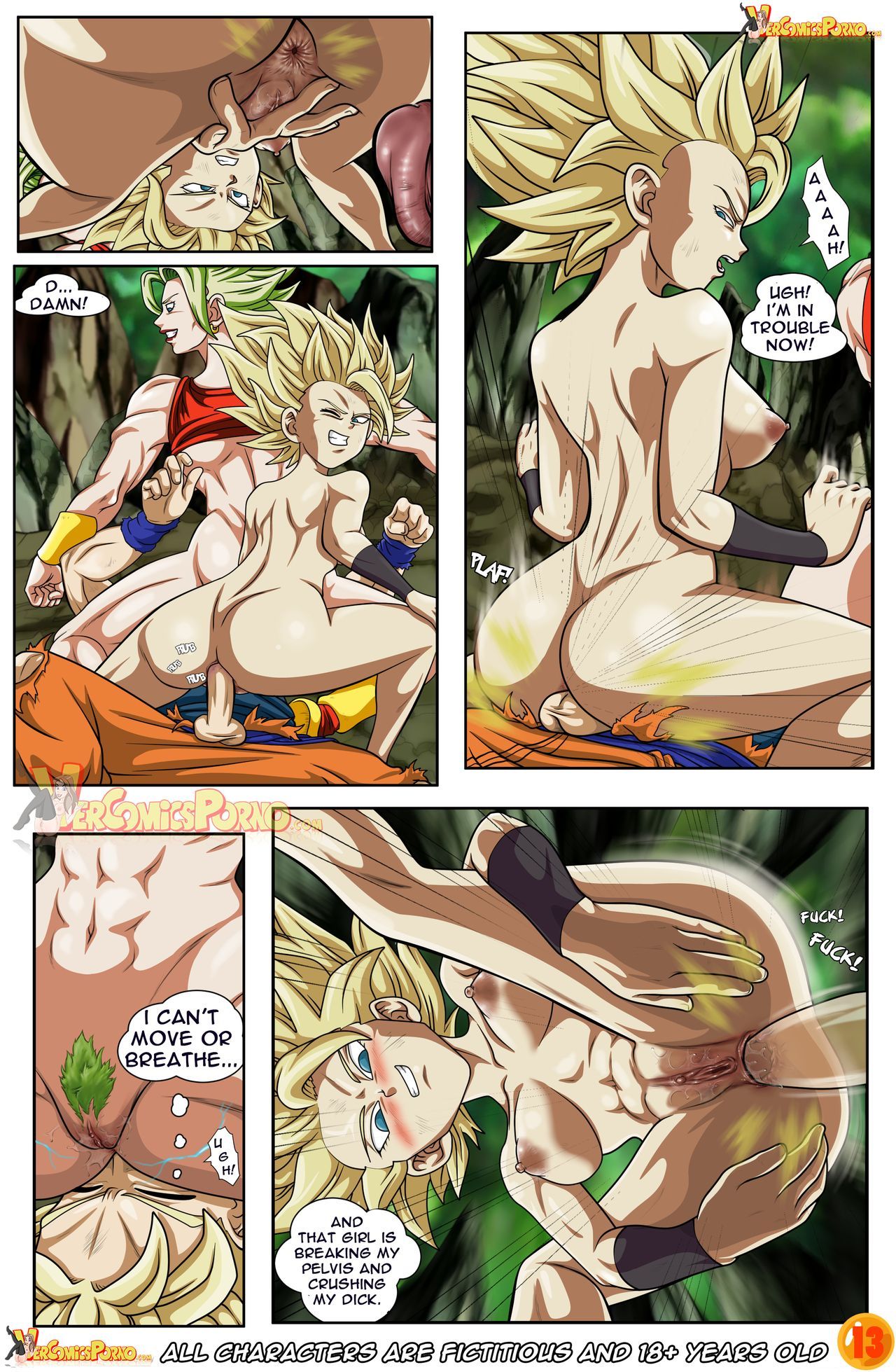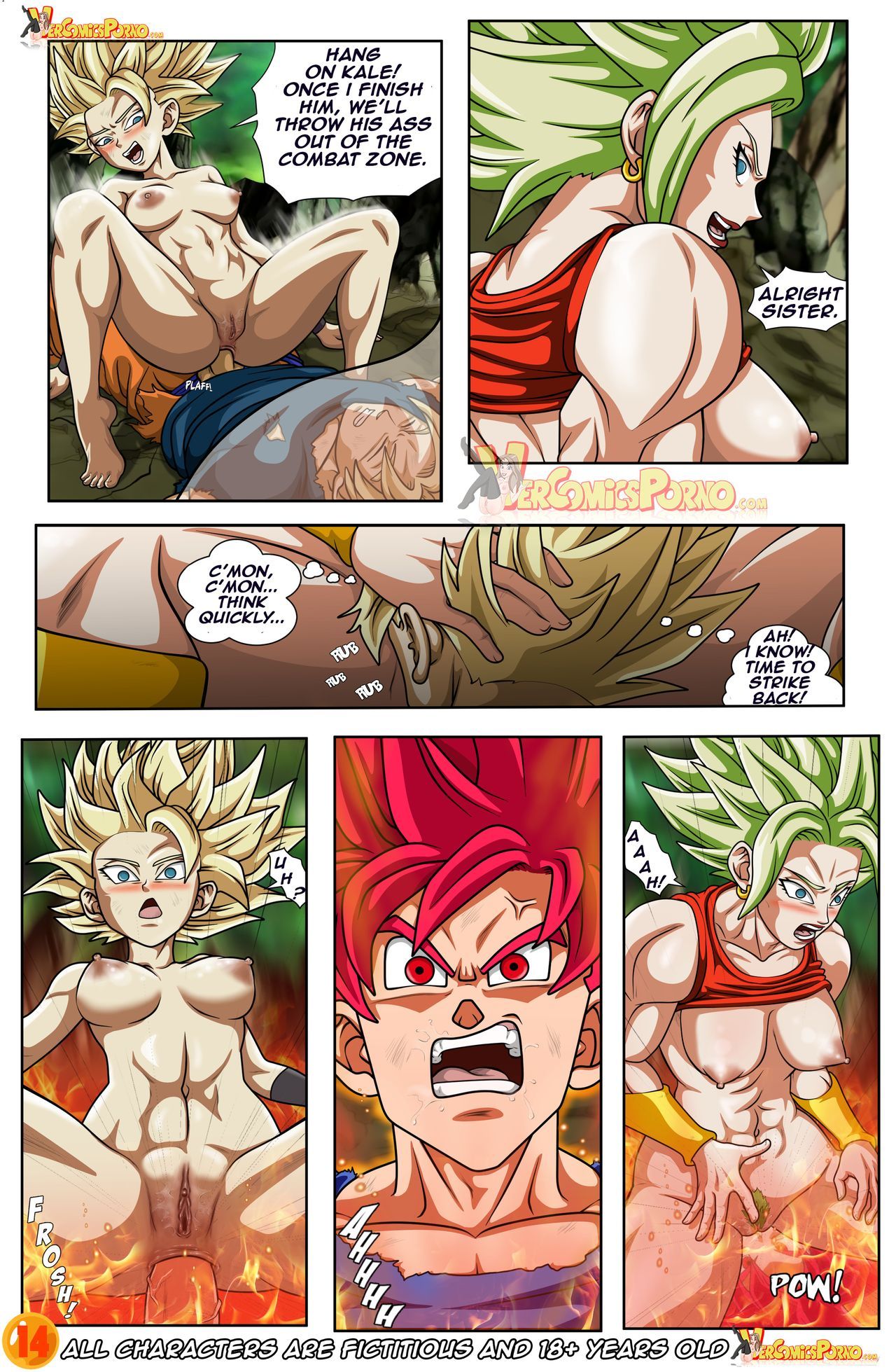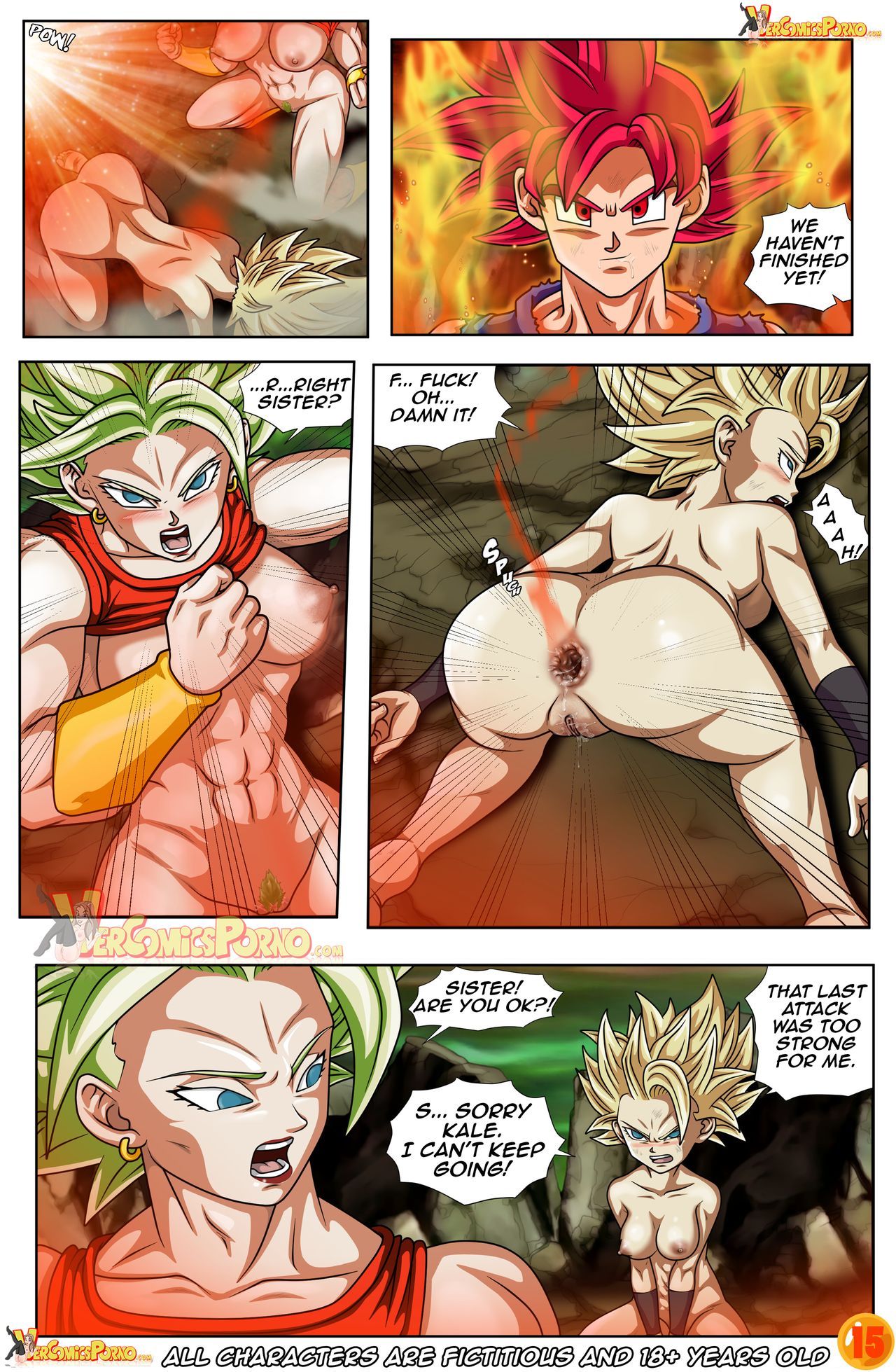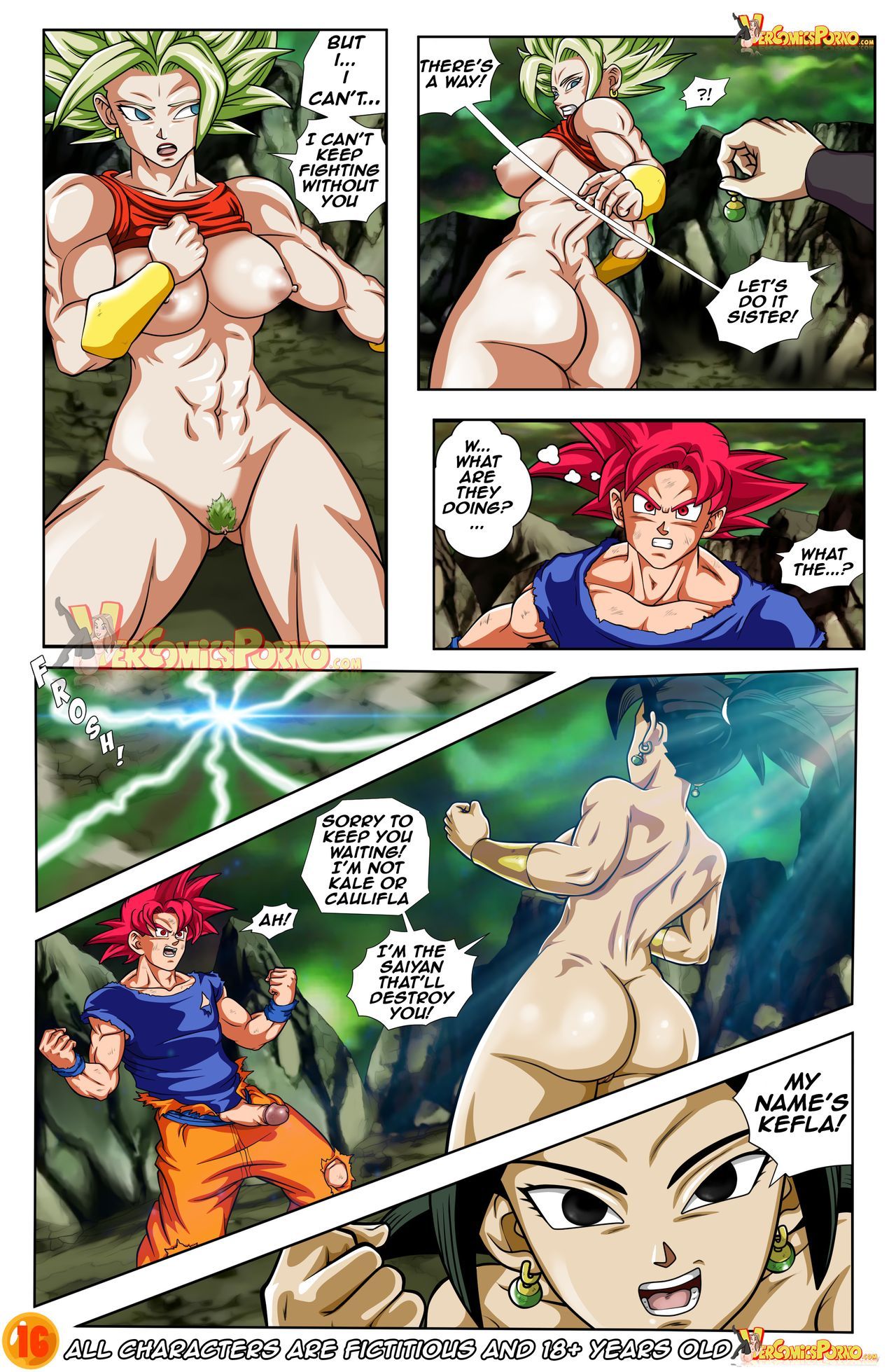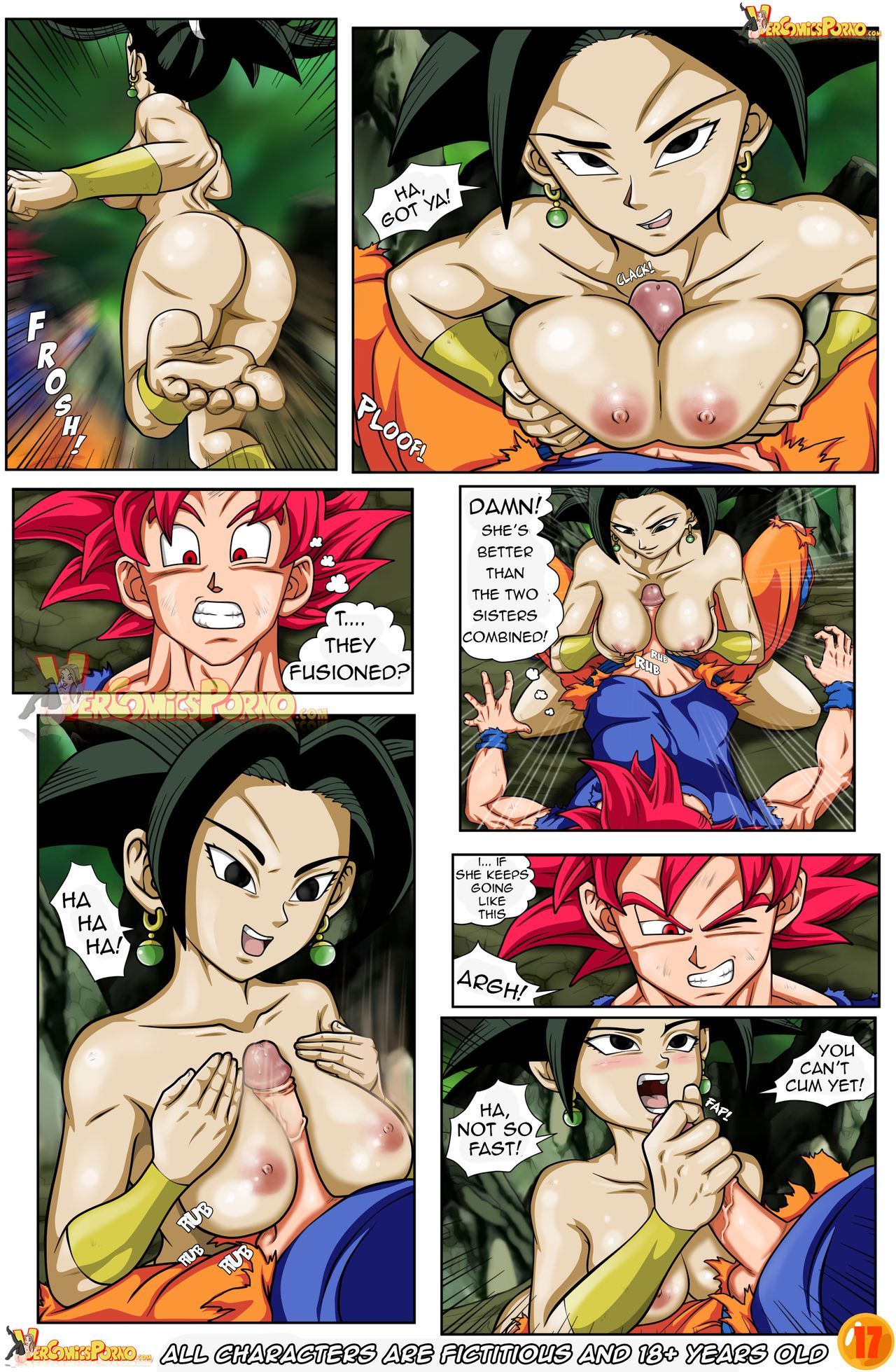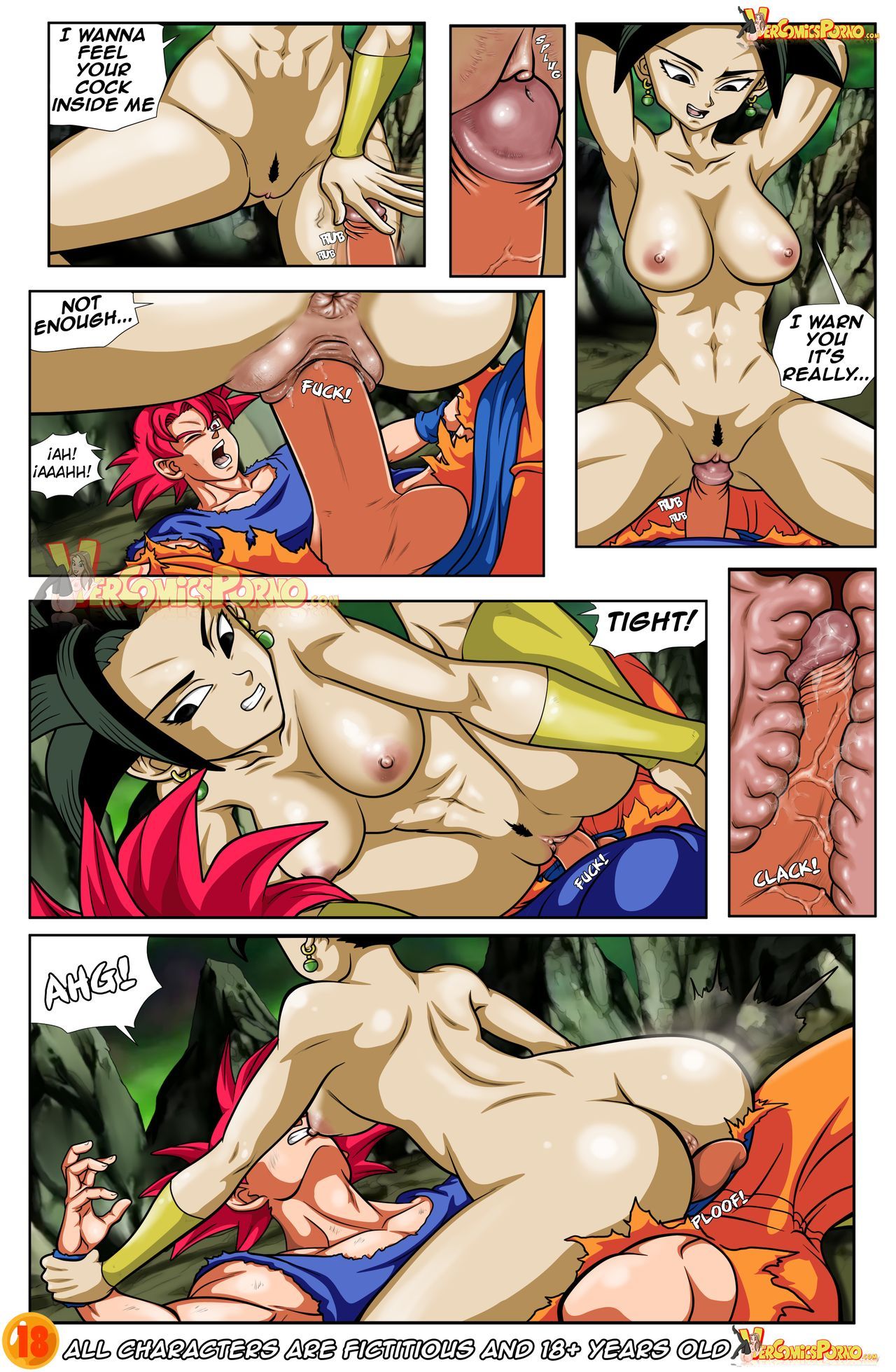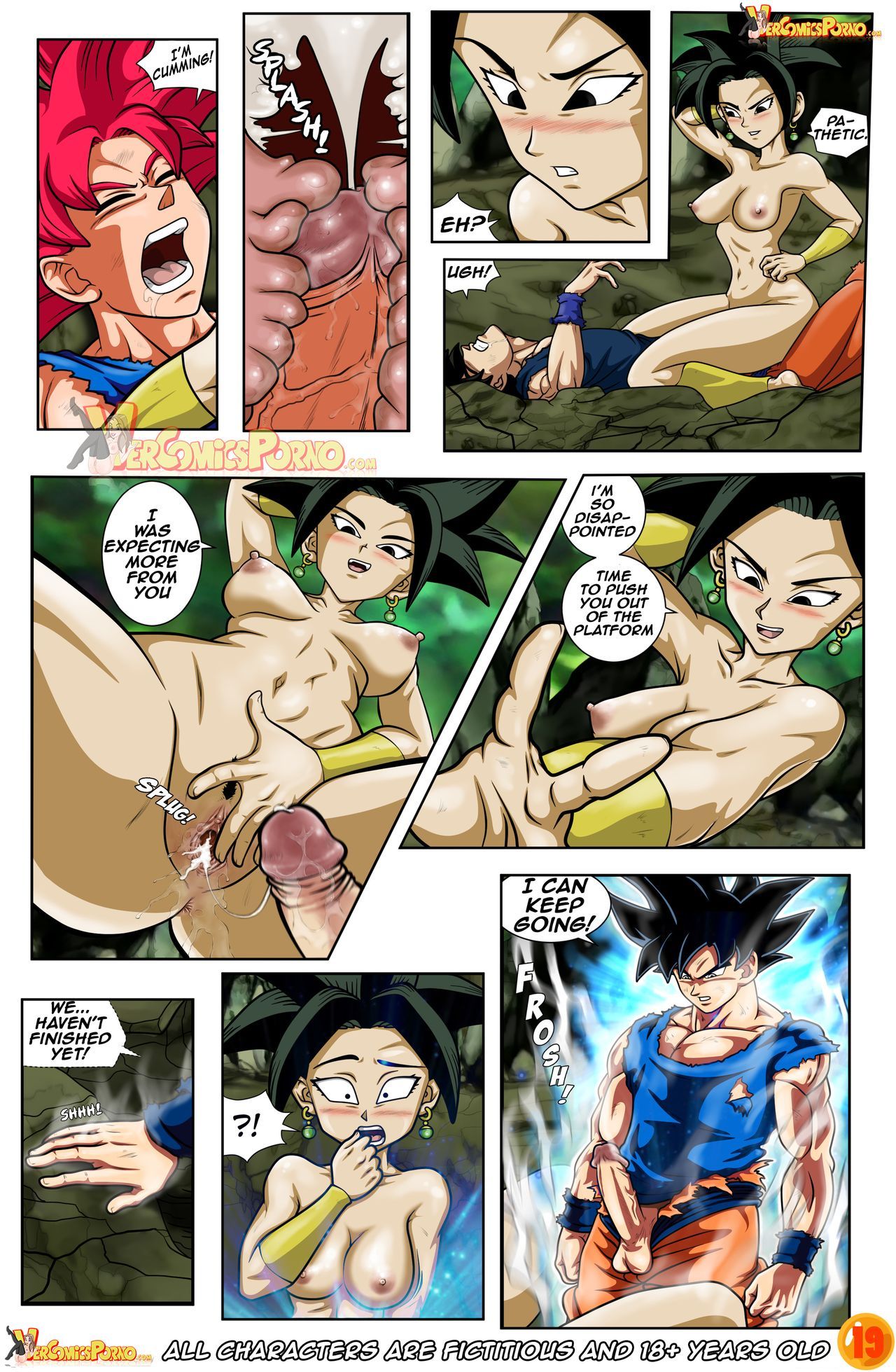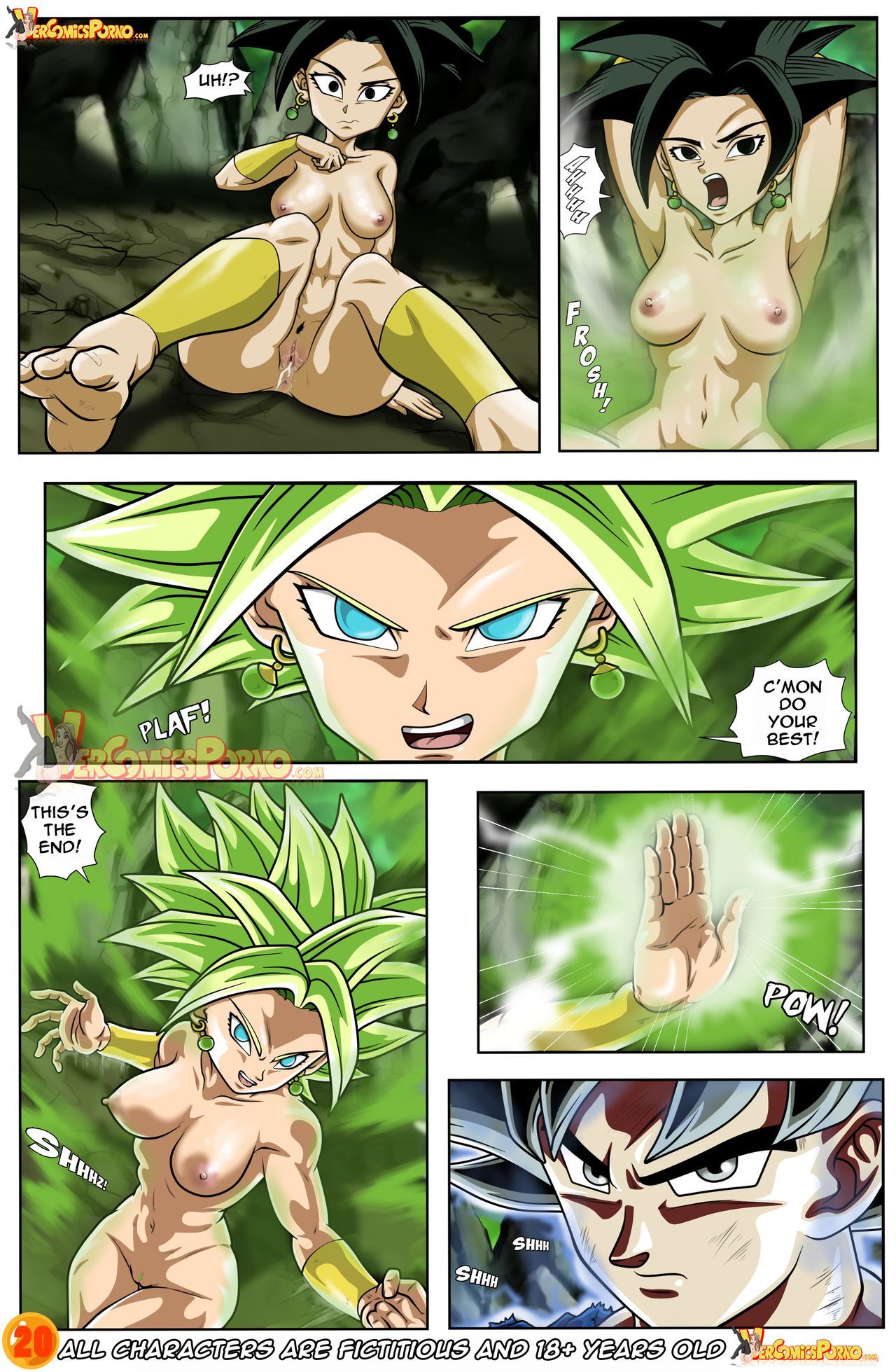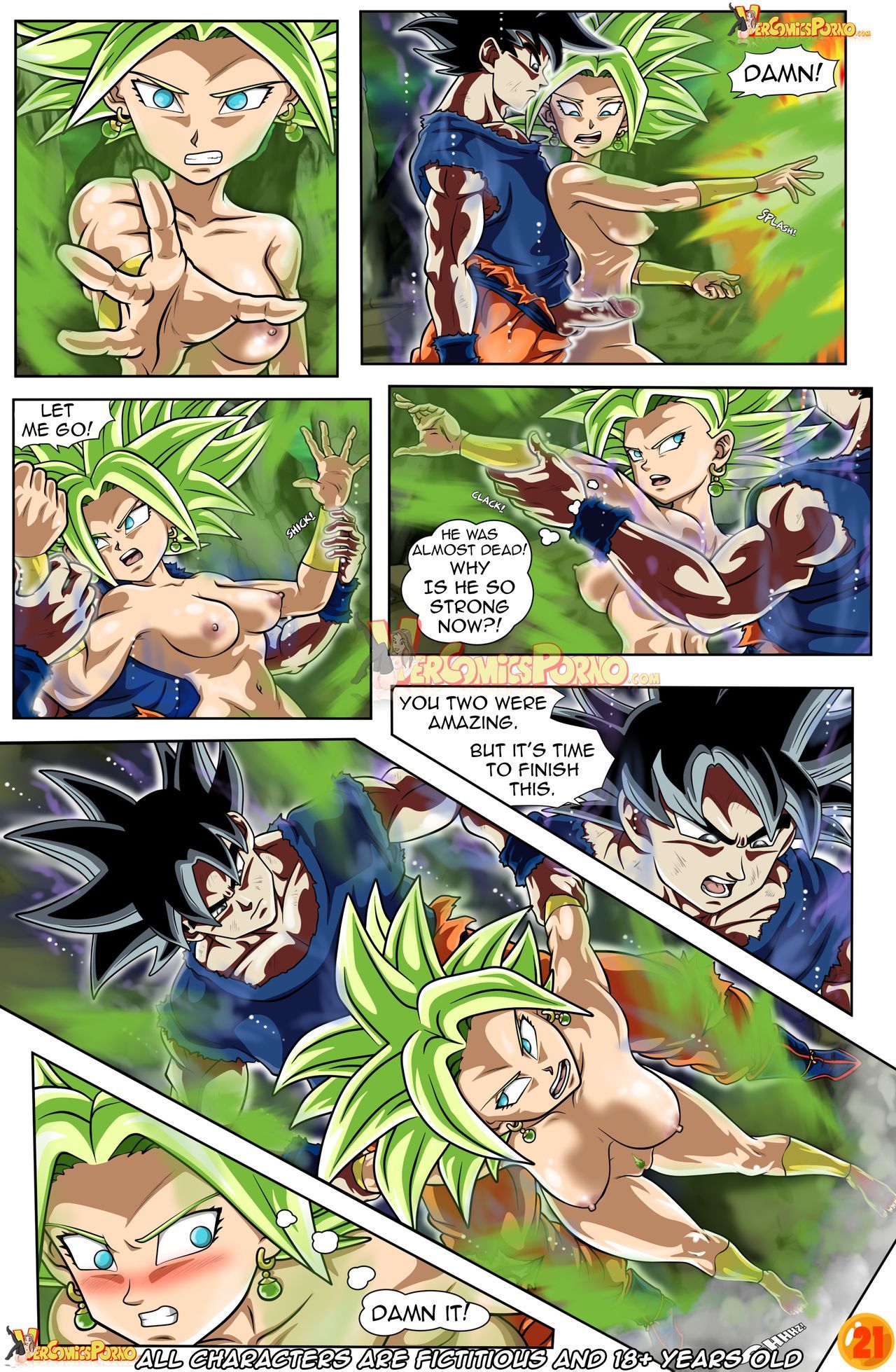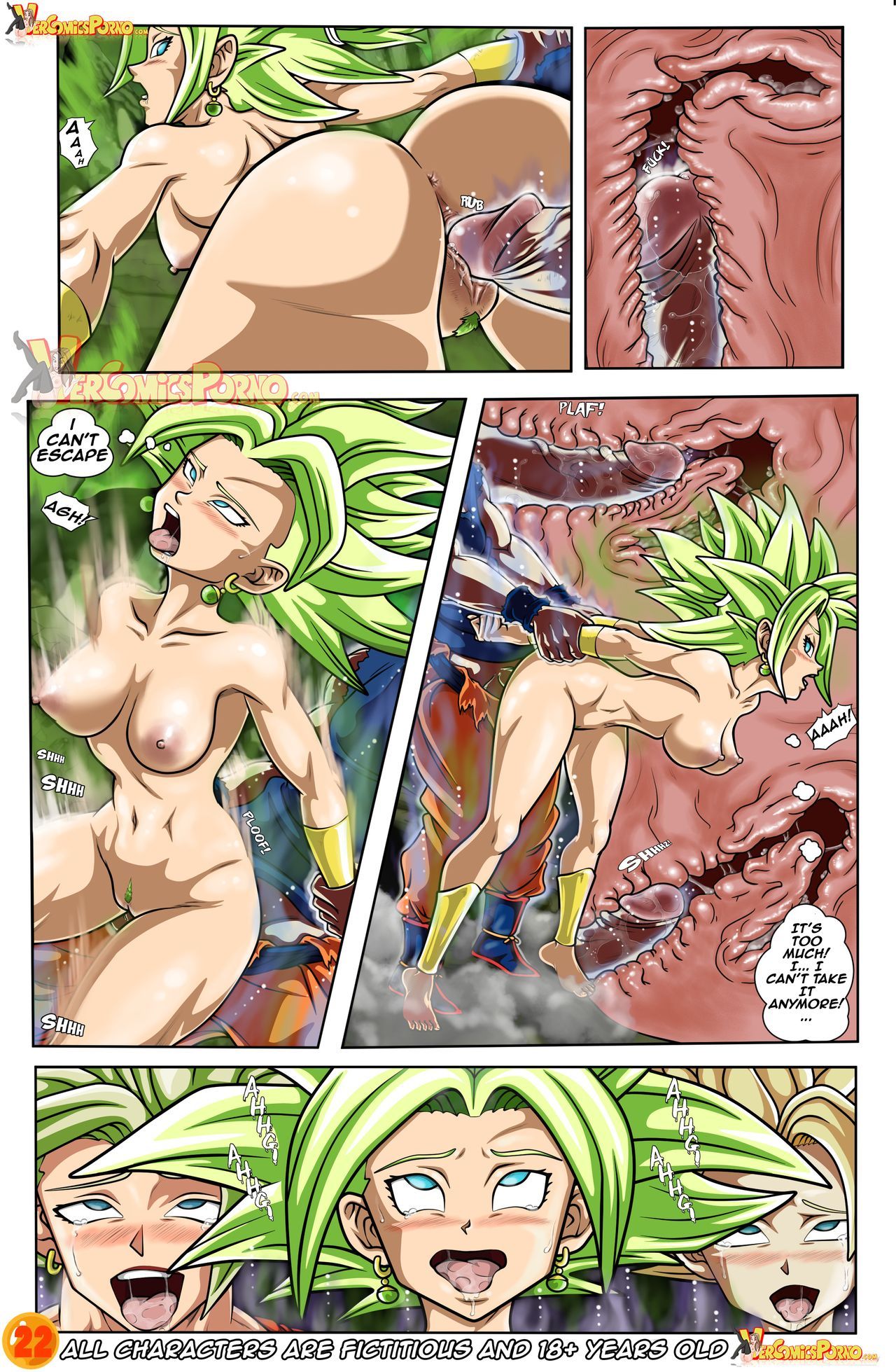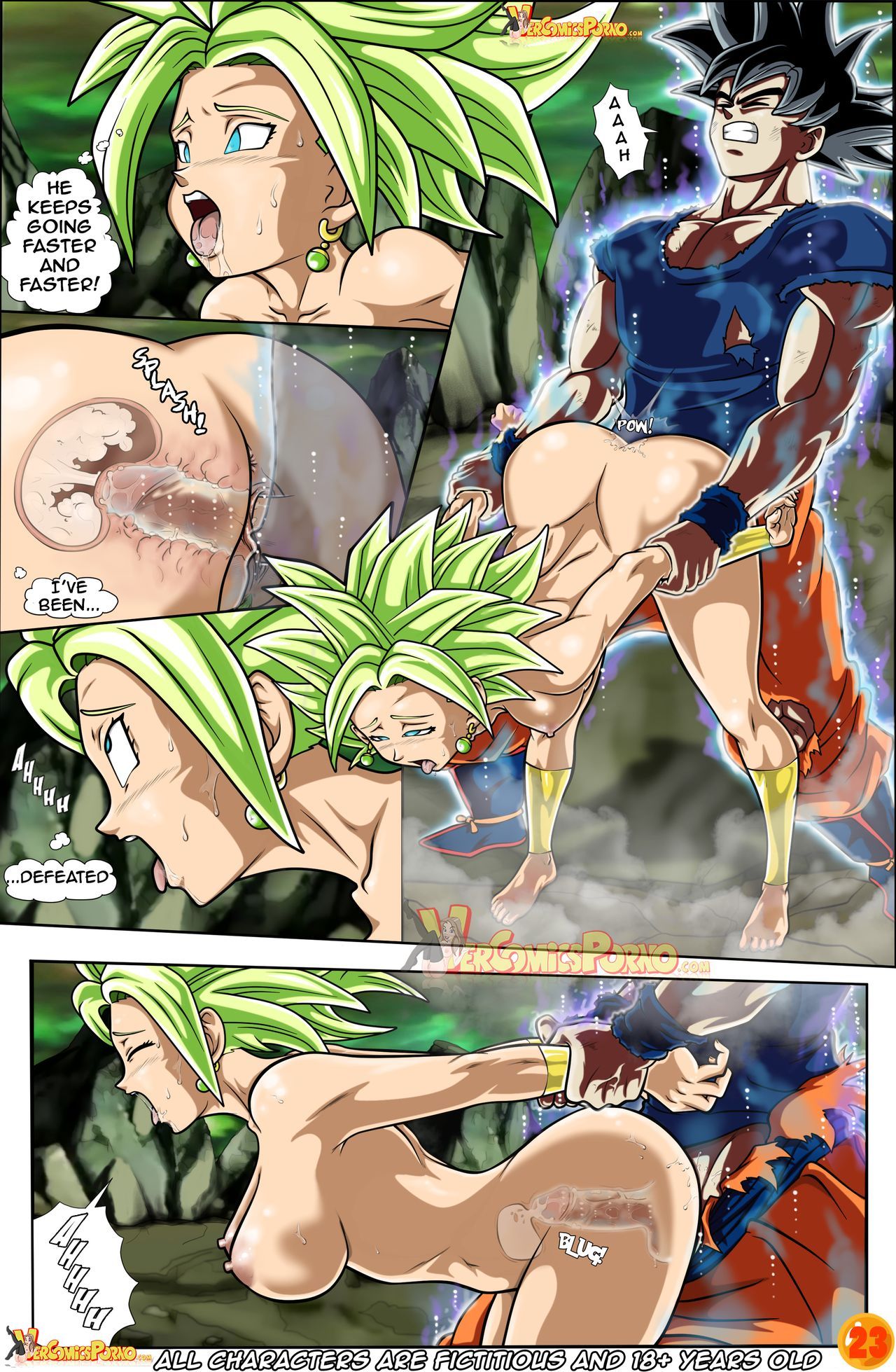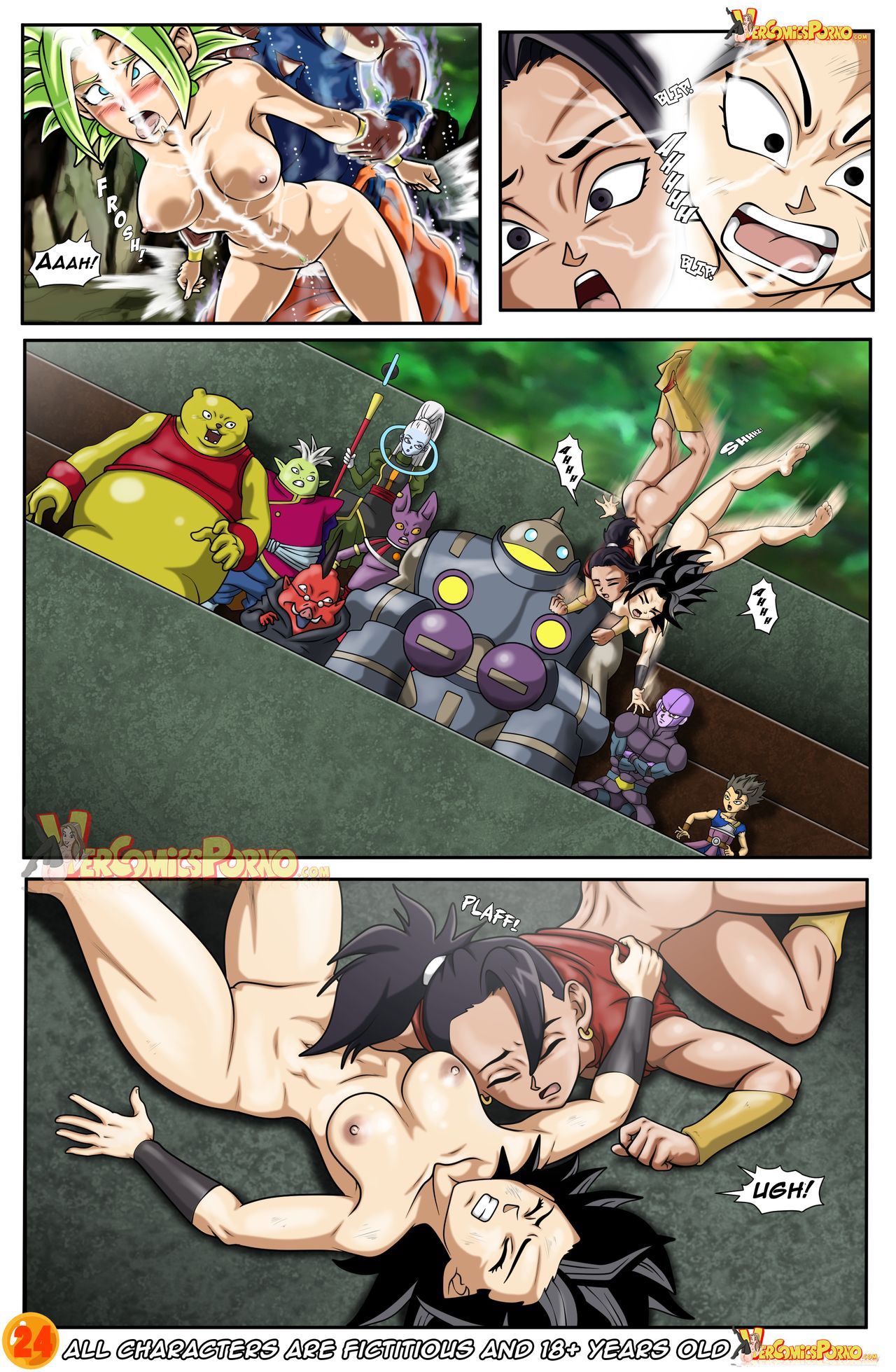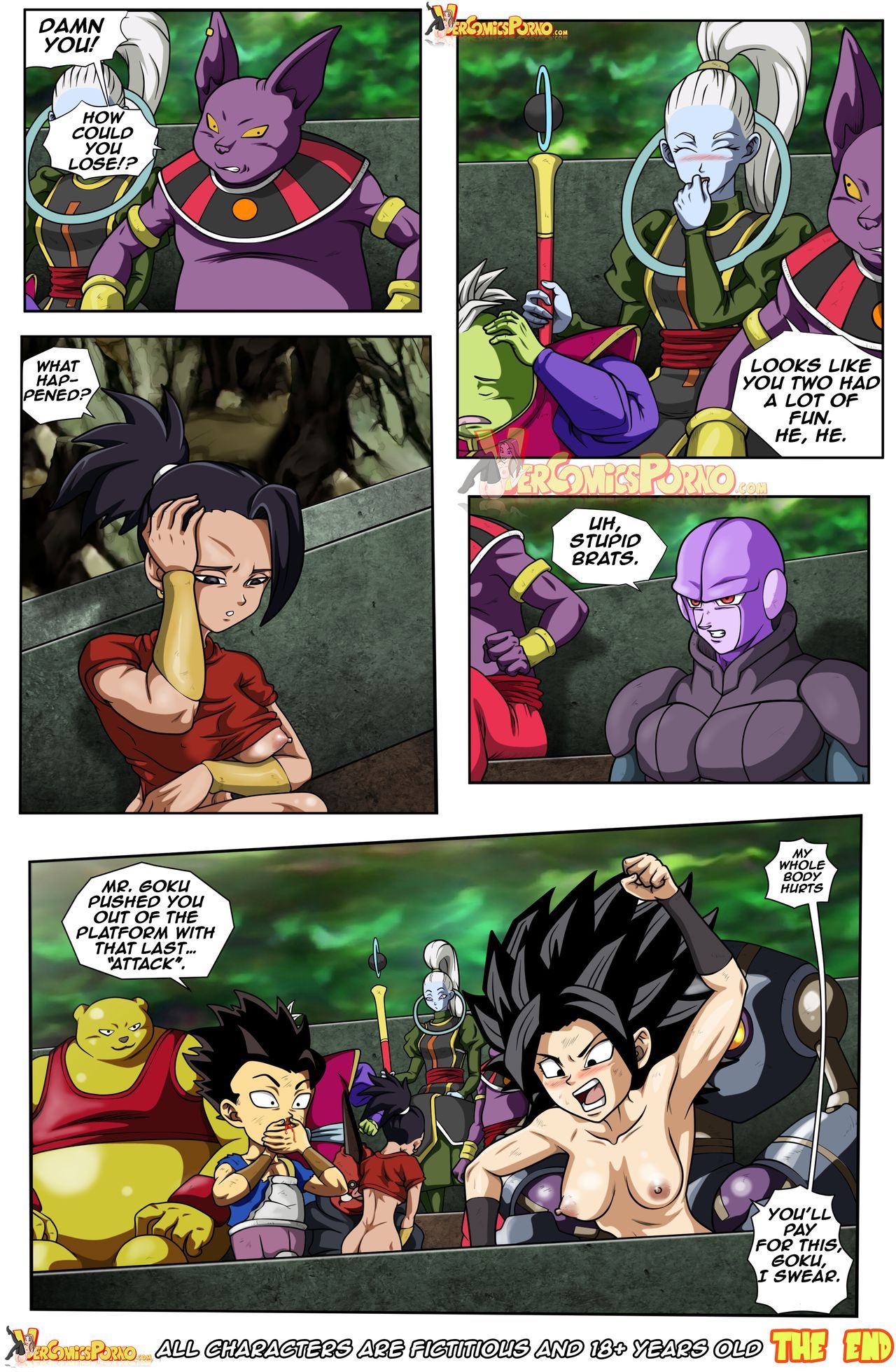 After an intense fight with Jiren during the tournament of the 12 universes, Goku, weakened, is cornered by Kale and Caulifla, wrestlers of universe 6. However, Caulifla wants Goku to teach him how to reach the stage of SSJ 3. He agrees, throwing on this a ray of energy that destroys all his clothes, leaving his naked body exposed on the battlefield.
Caulifla gets angry, but Goku explains to her that this is part of the process and that she should do whatever he asks of her. She accepts and Goku proceeds by inserting her erect penis into Caulifla's vagina, who seems to like the sensation caused by the friction of the member inside. In front of them, excited by the scene, Kale begins to touch her body by sliding her hand over her vagina and touching her breasts.
After a few minutes Caulifla reaches the climax and ejaculates on Goku's penis being exhausted and without energy at that moment. Goku then goes in search of Kale to continue the lesson and teach her the steps to become SSJ3, making her penis inside her vagina, a moment that would be abruptly interrupted by Caulifla.
This causes Kale's anger and awakens her occult power, rushing on Caulifla to satisfy her sexual impulses, dominating her and rubbing her vagina against hers. This causes both of them to fall invaded in a moment of absolute pleasure charged with groans and gasps where, after the arrival of the climax, both revitalize their energies, putting Goku in trouble. They succeed in overtaking Goku by subjecting him to the ground, Kale with her vagina on her face and Caulifla with her penis inside her anus, weakening him and putting him on the verge of defeat.
Just then, Goku transforms into supersaiyajin phase God, getting rid of the situation and increasing his powers. In response to this, Kale and Caulifla decide to merge into Kefla and start a battle where pleasure, submission and ejaculation will be decisive in the victory of one or the other.