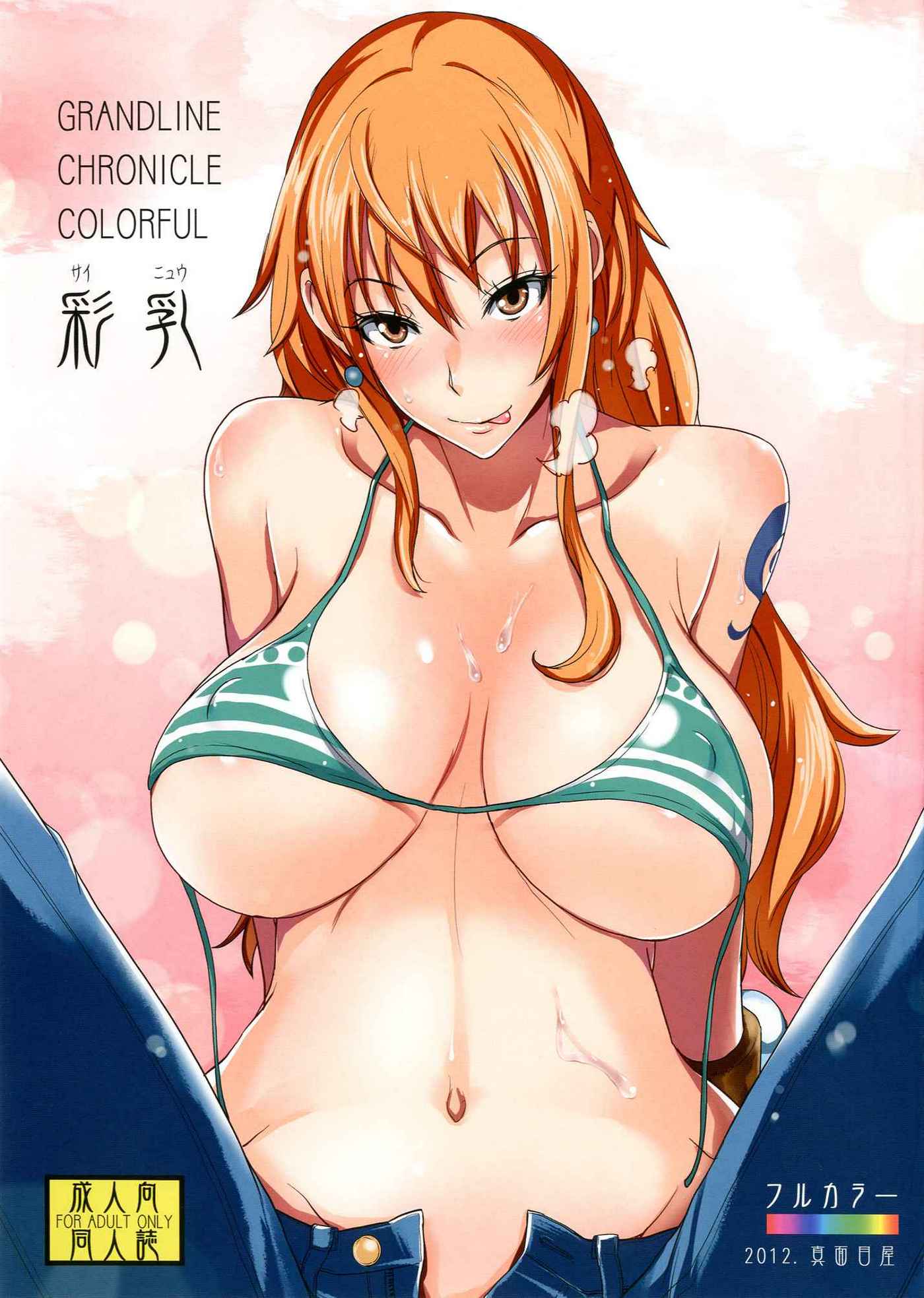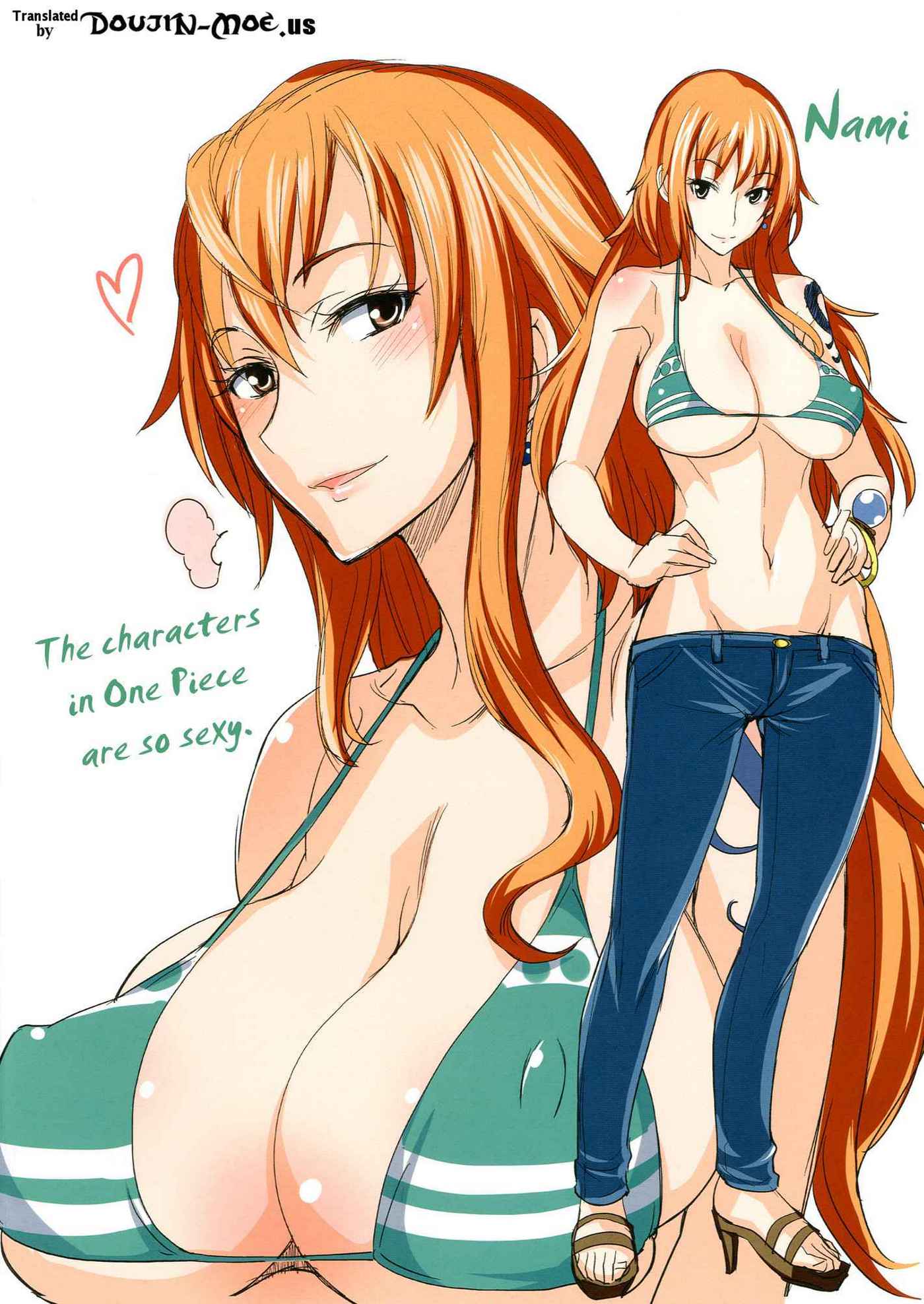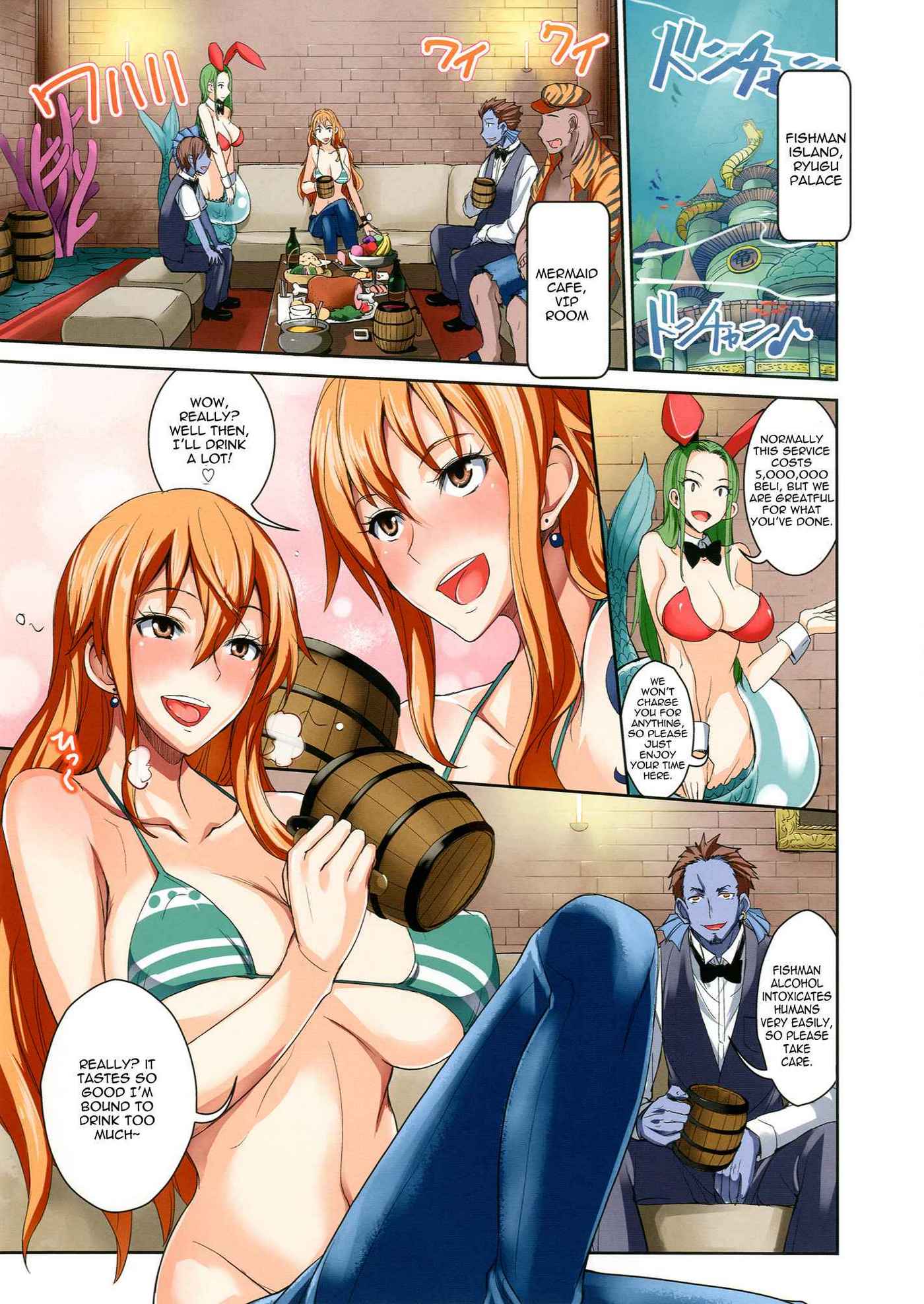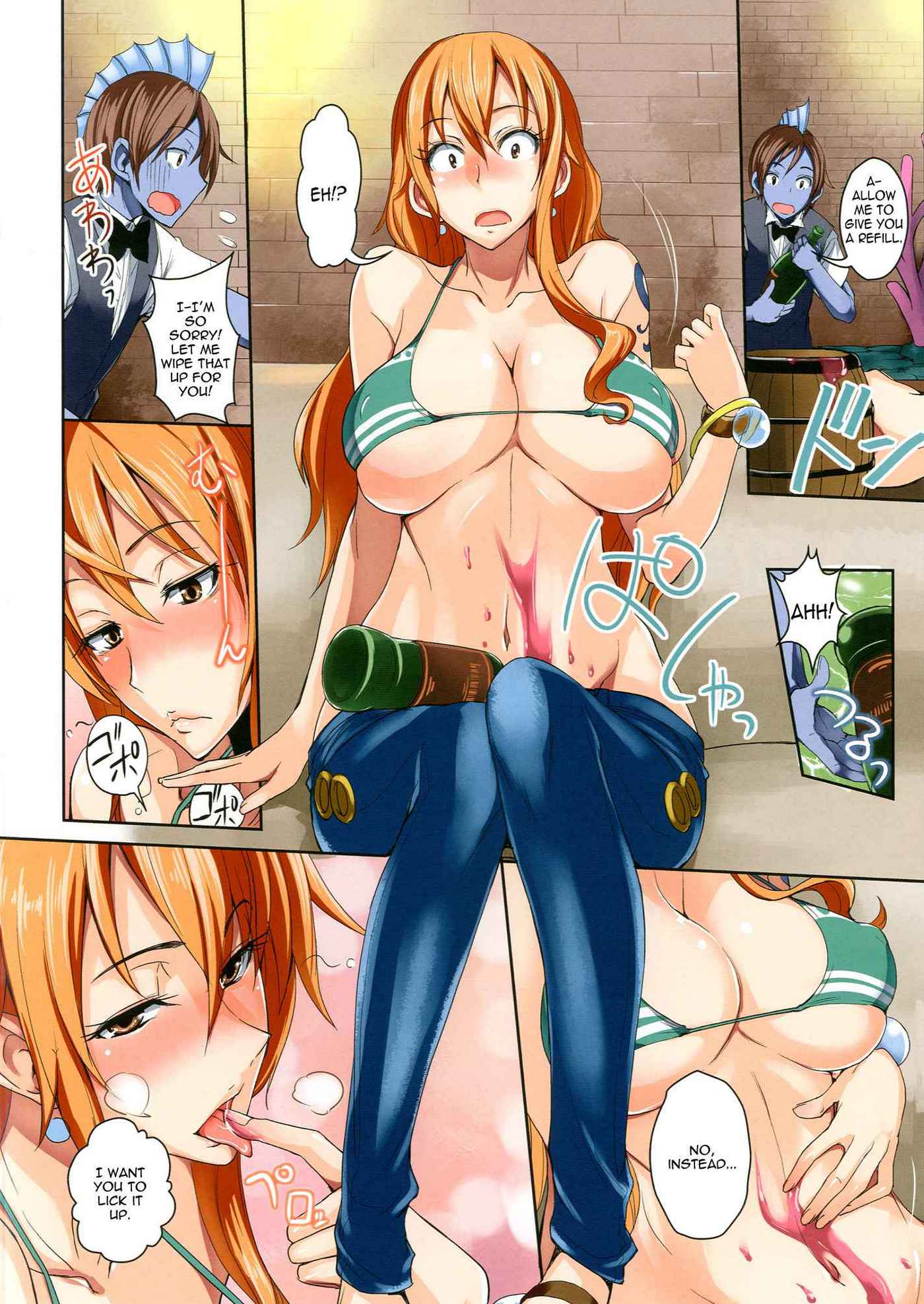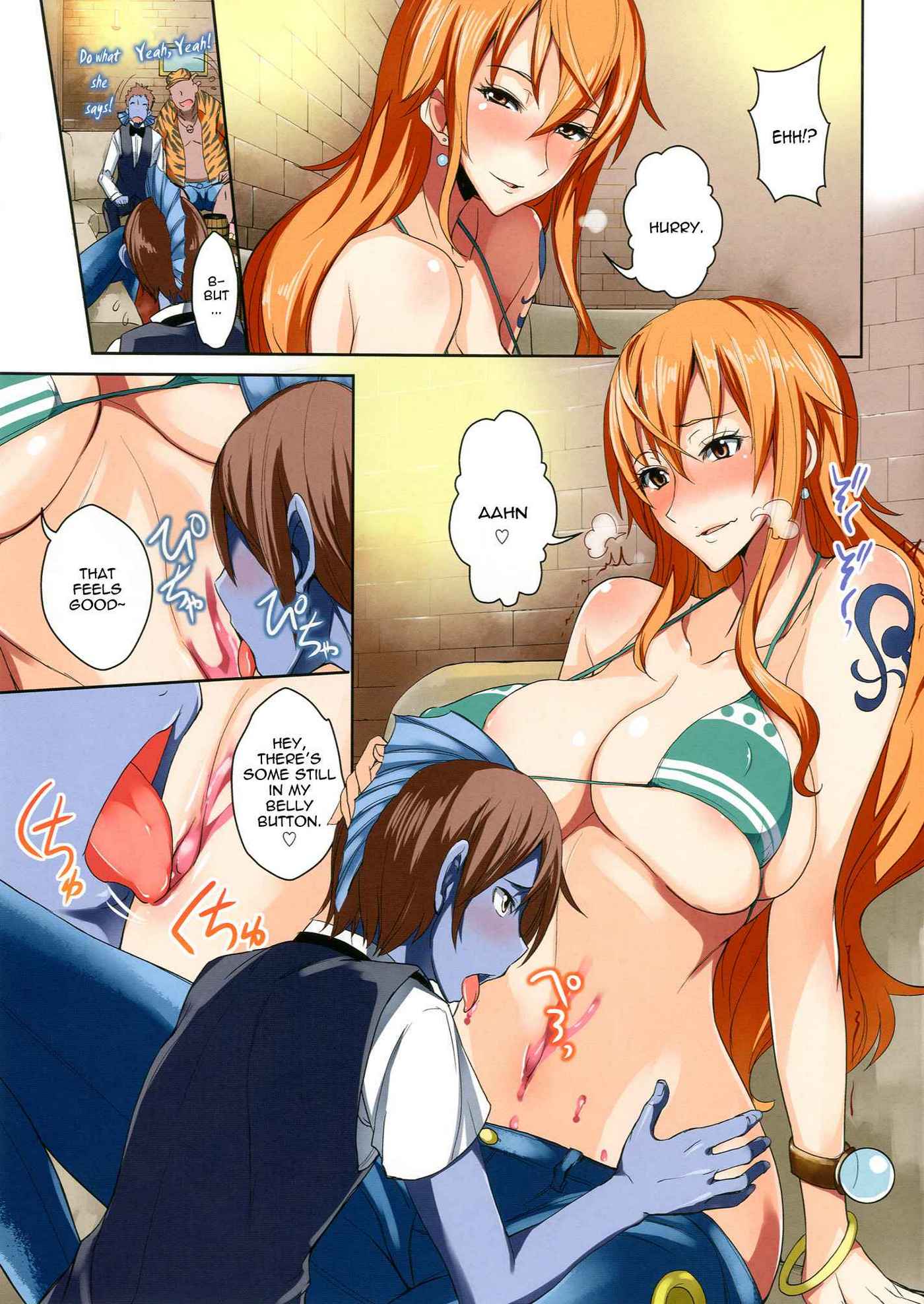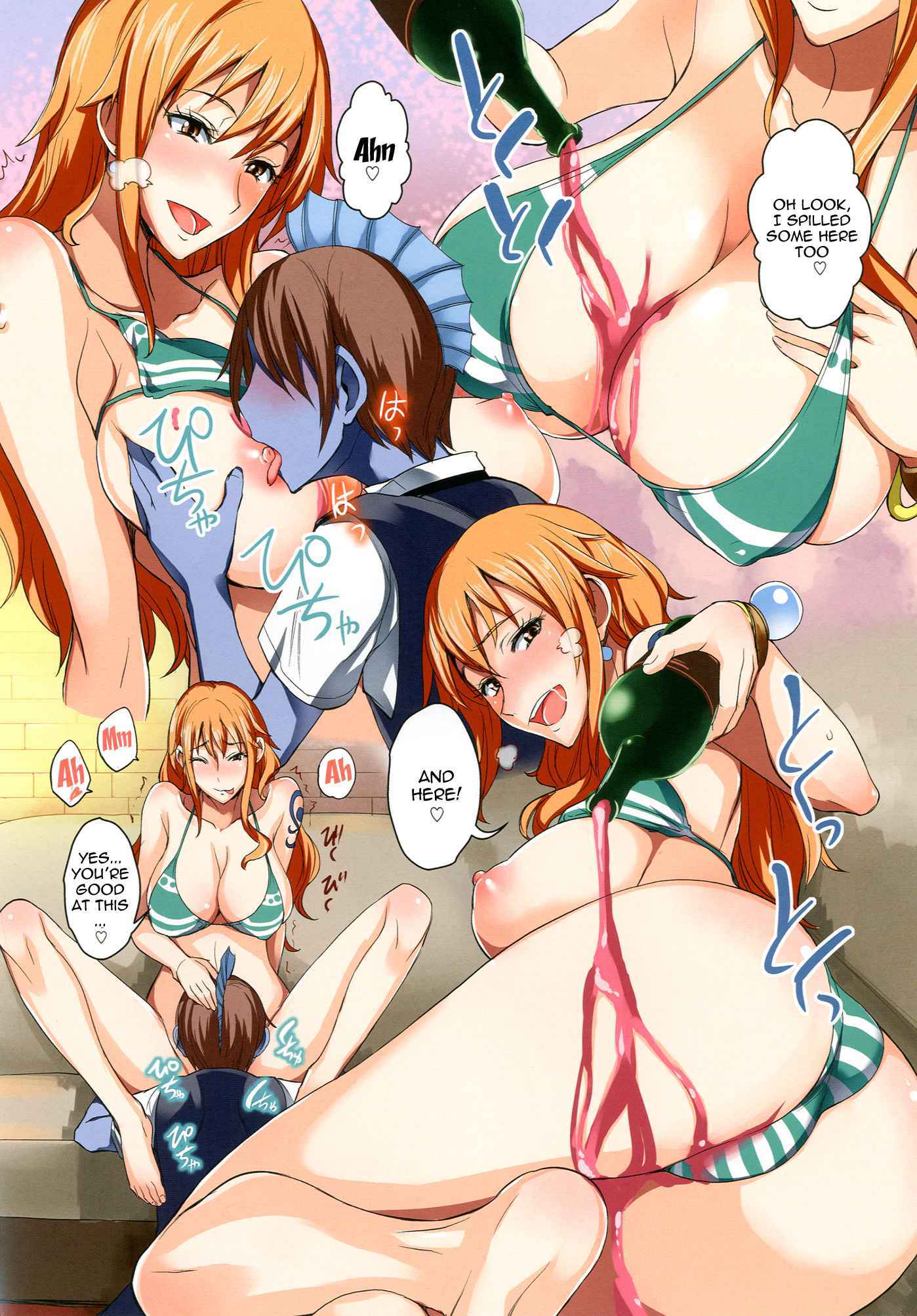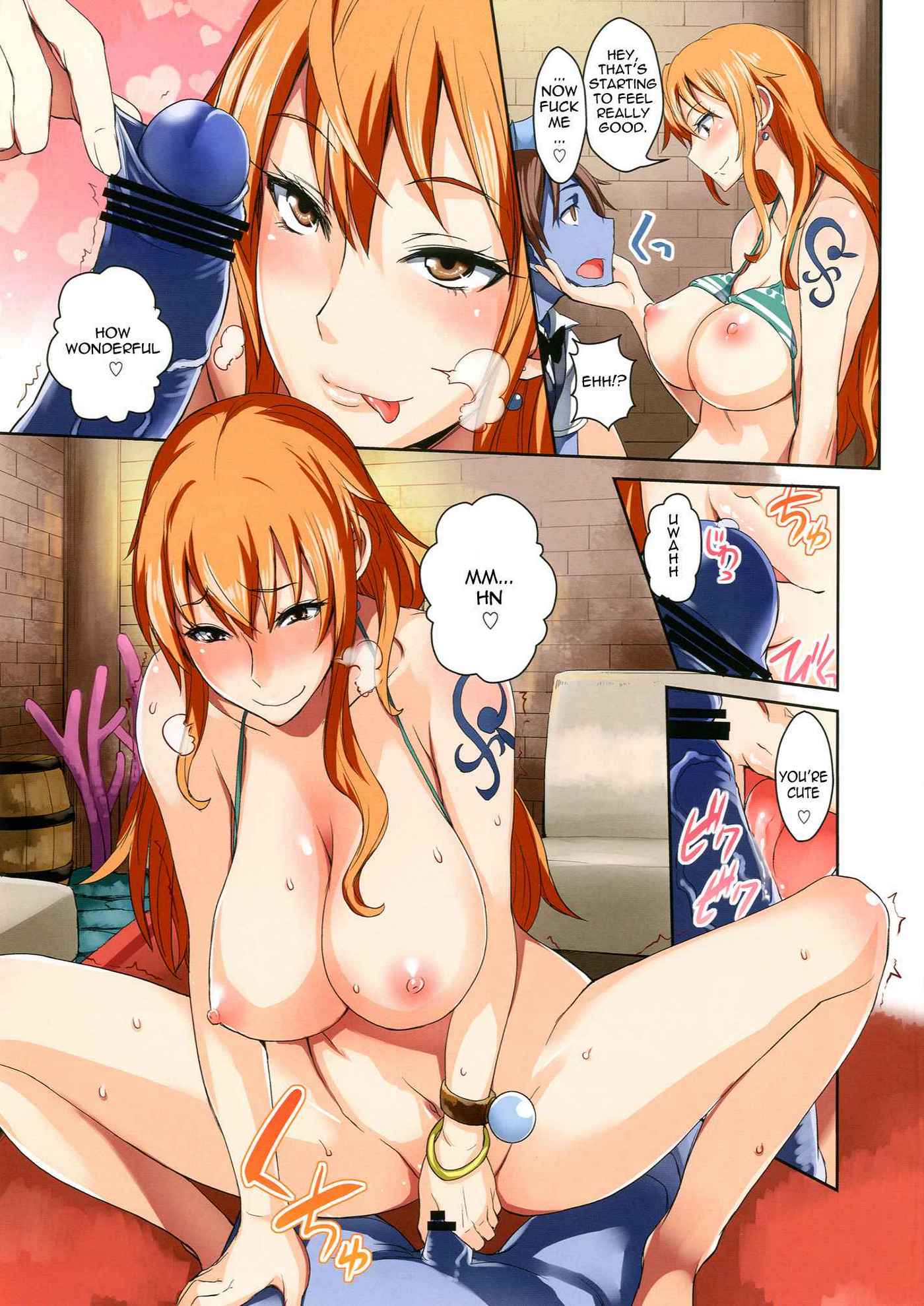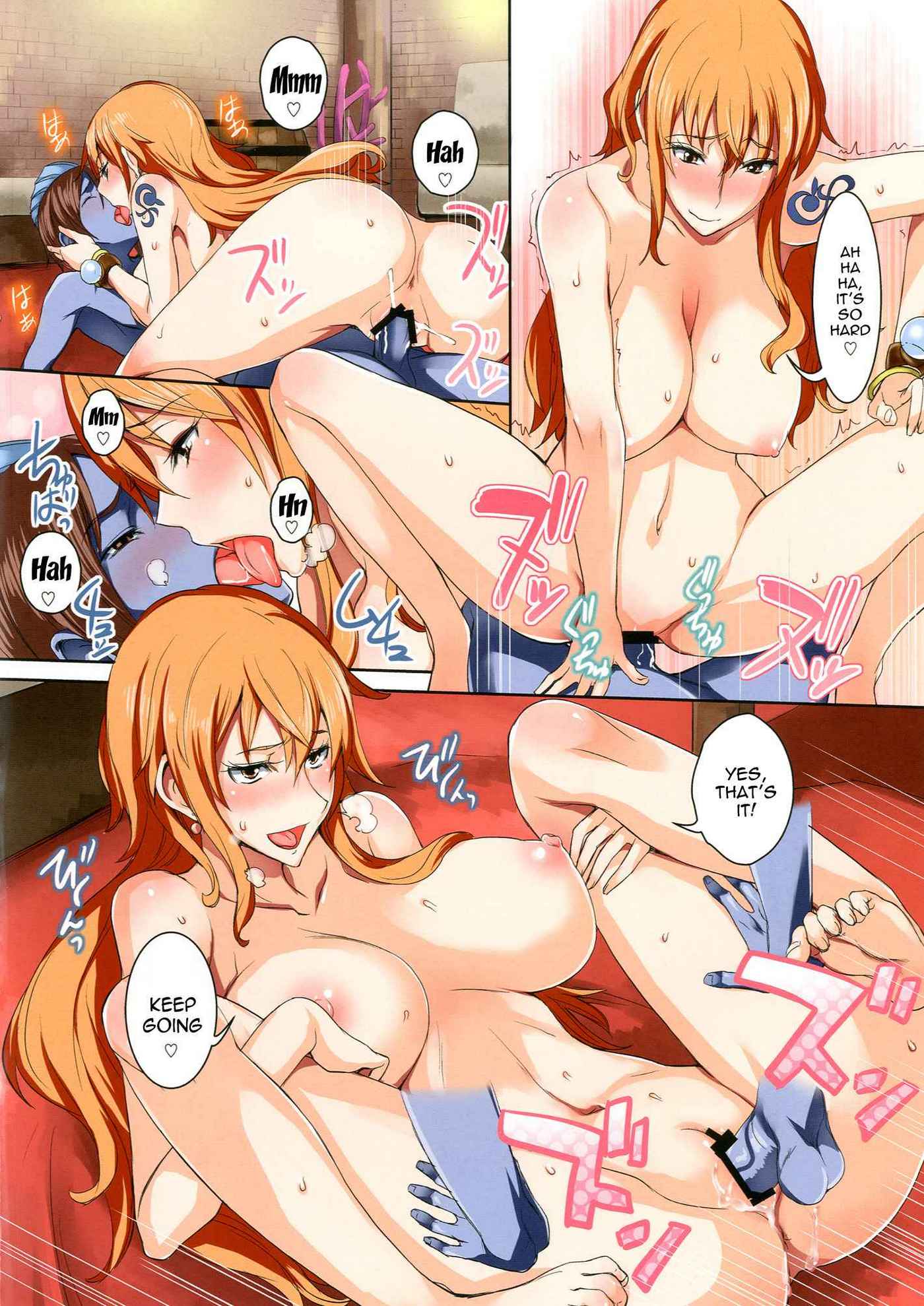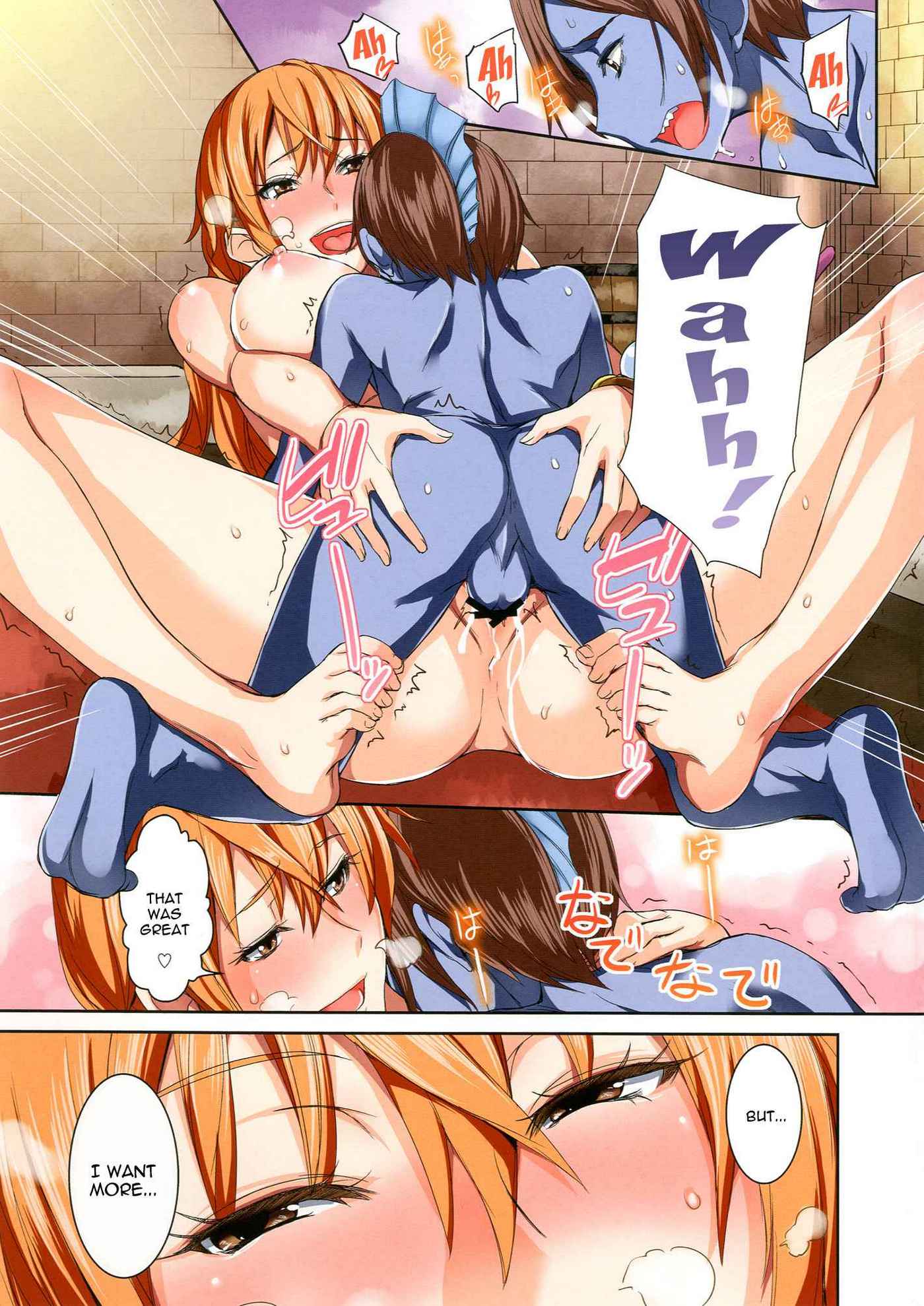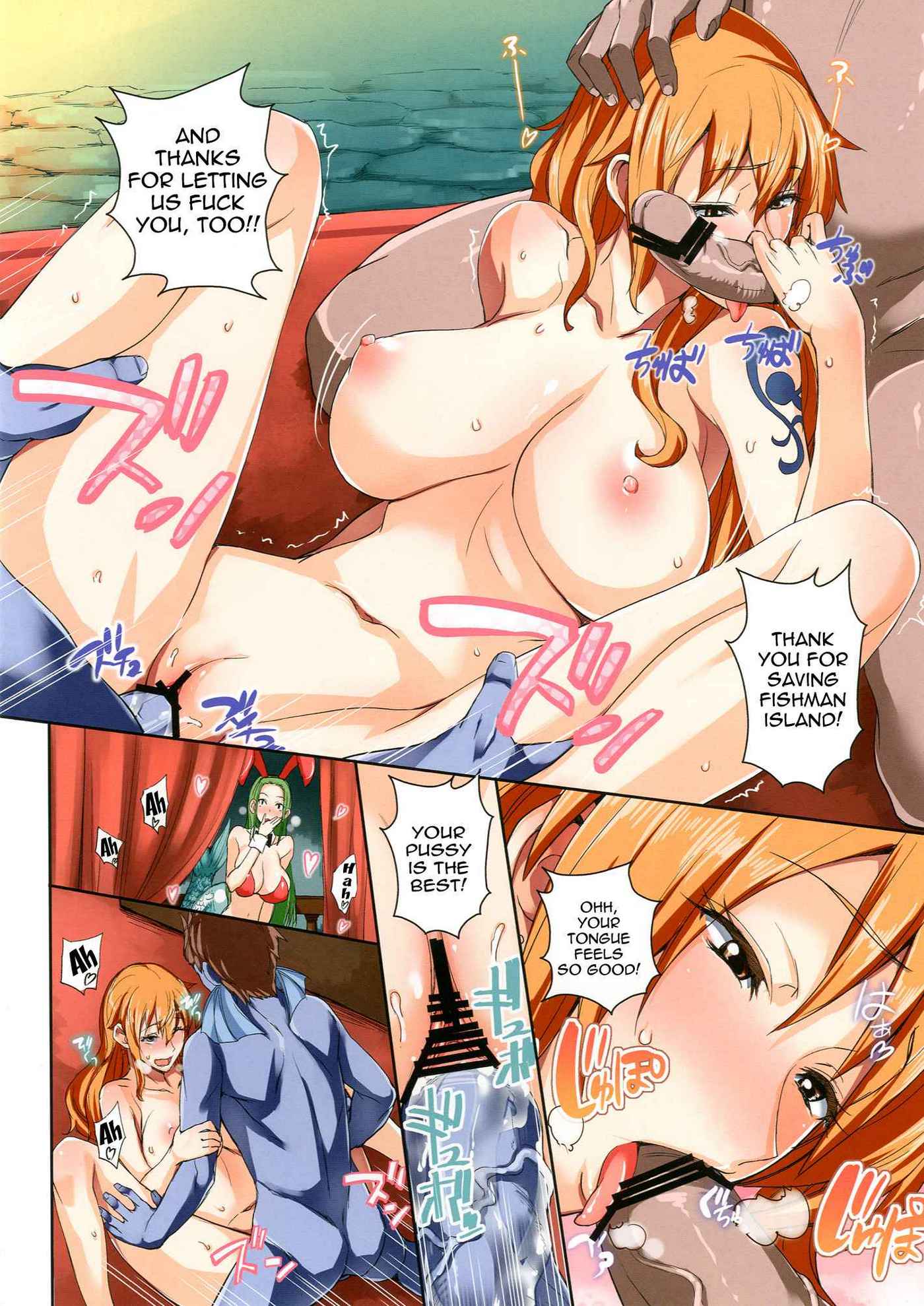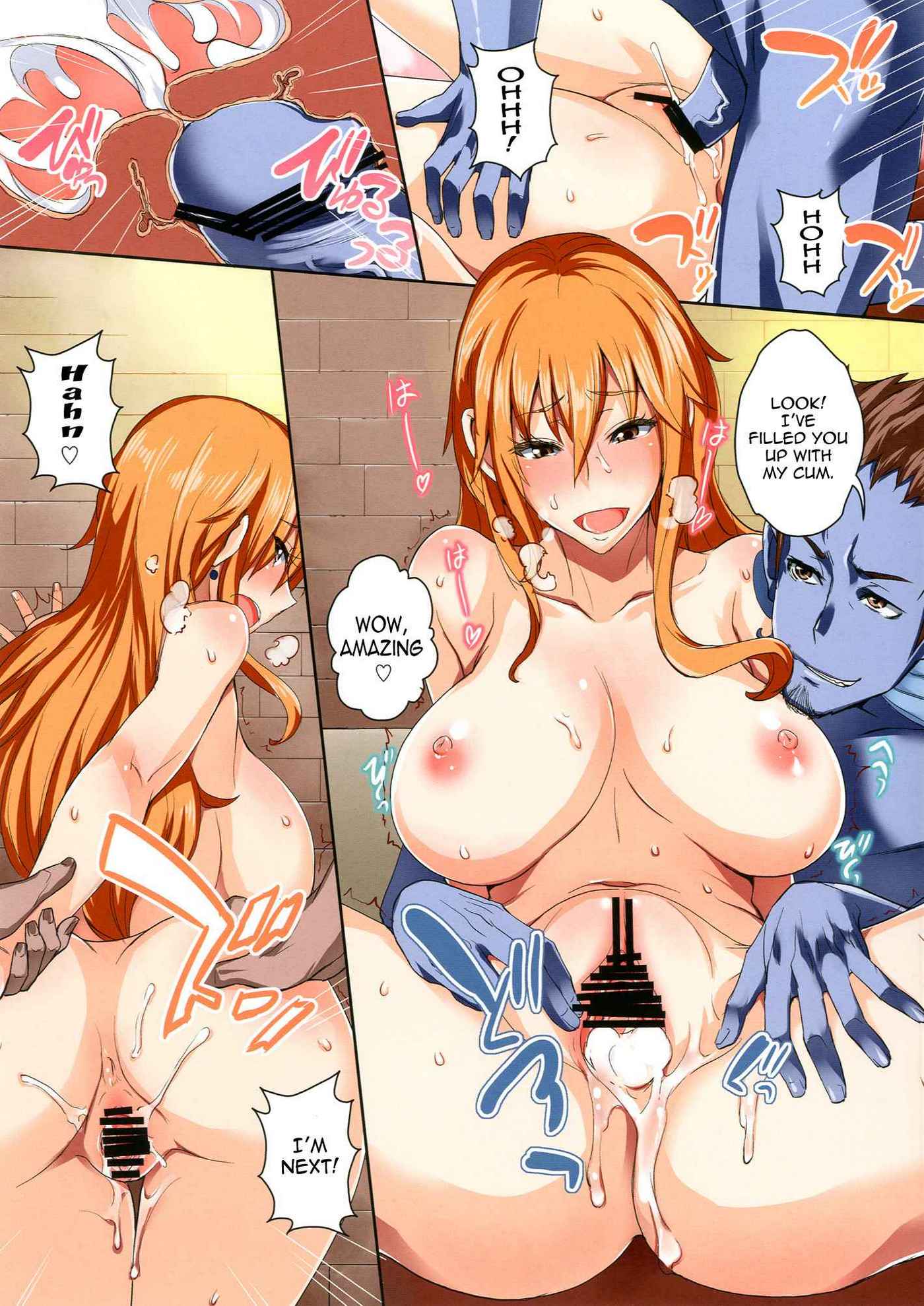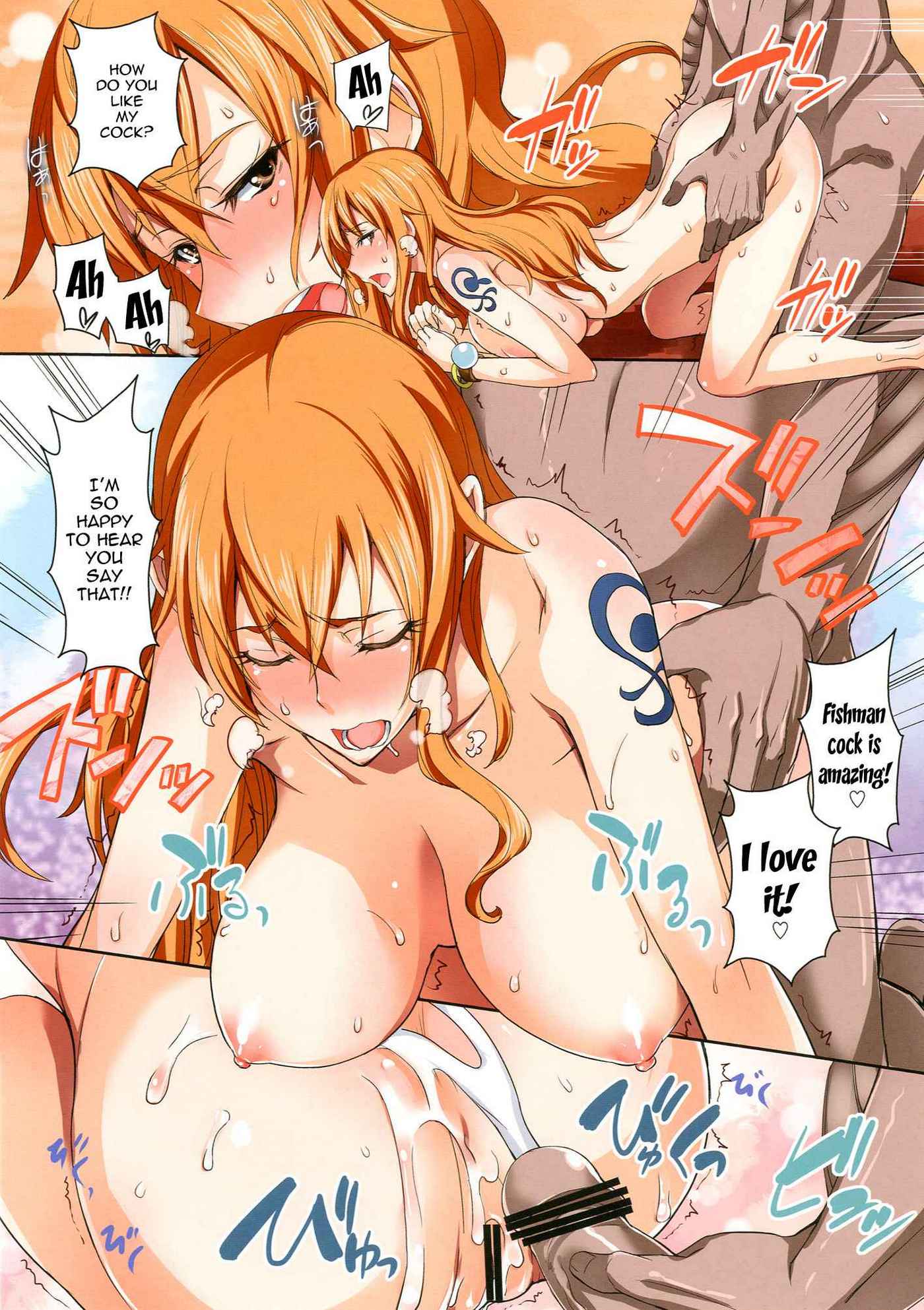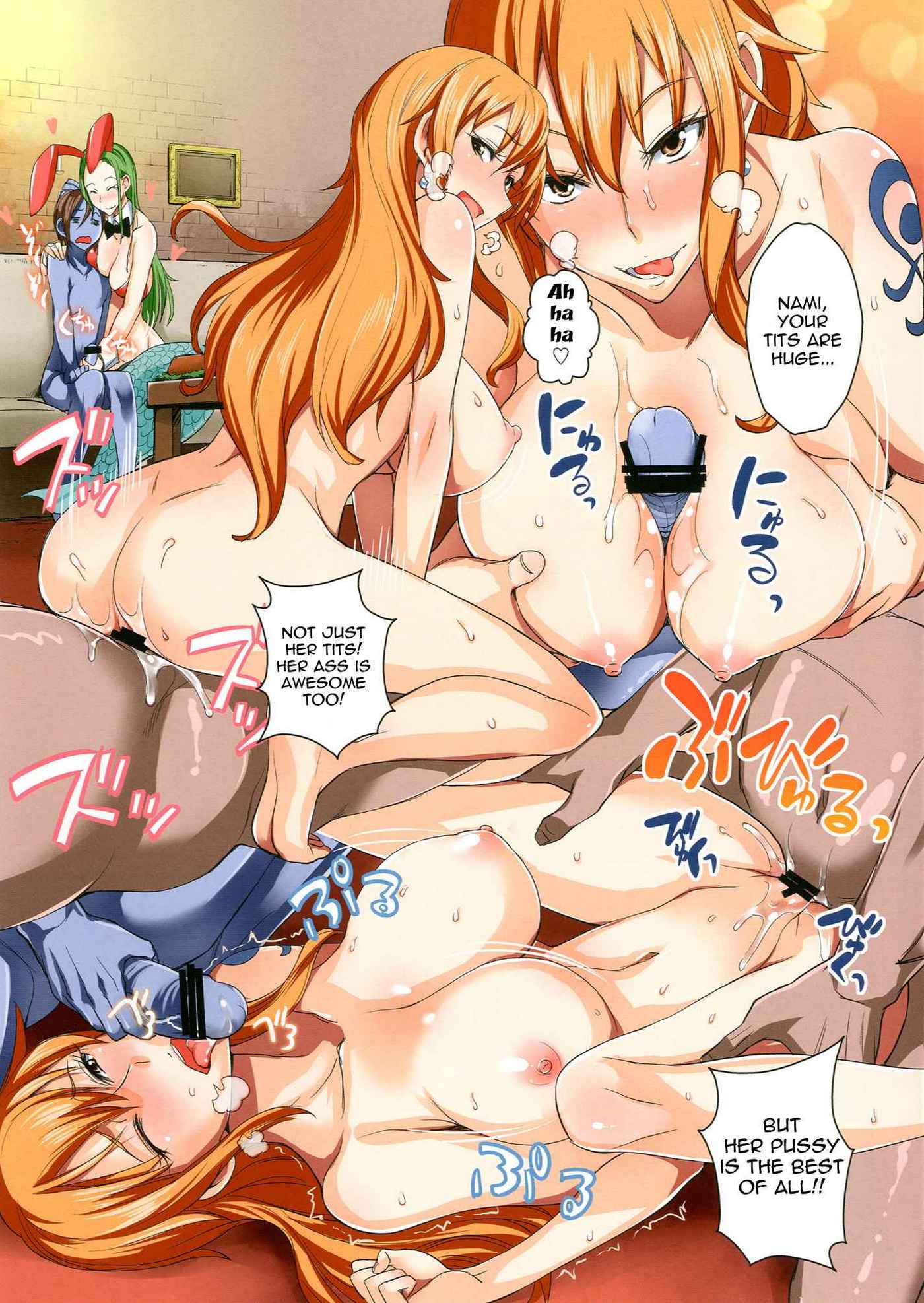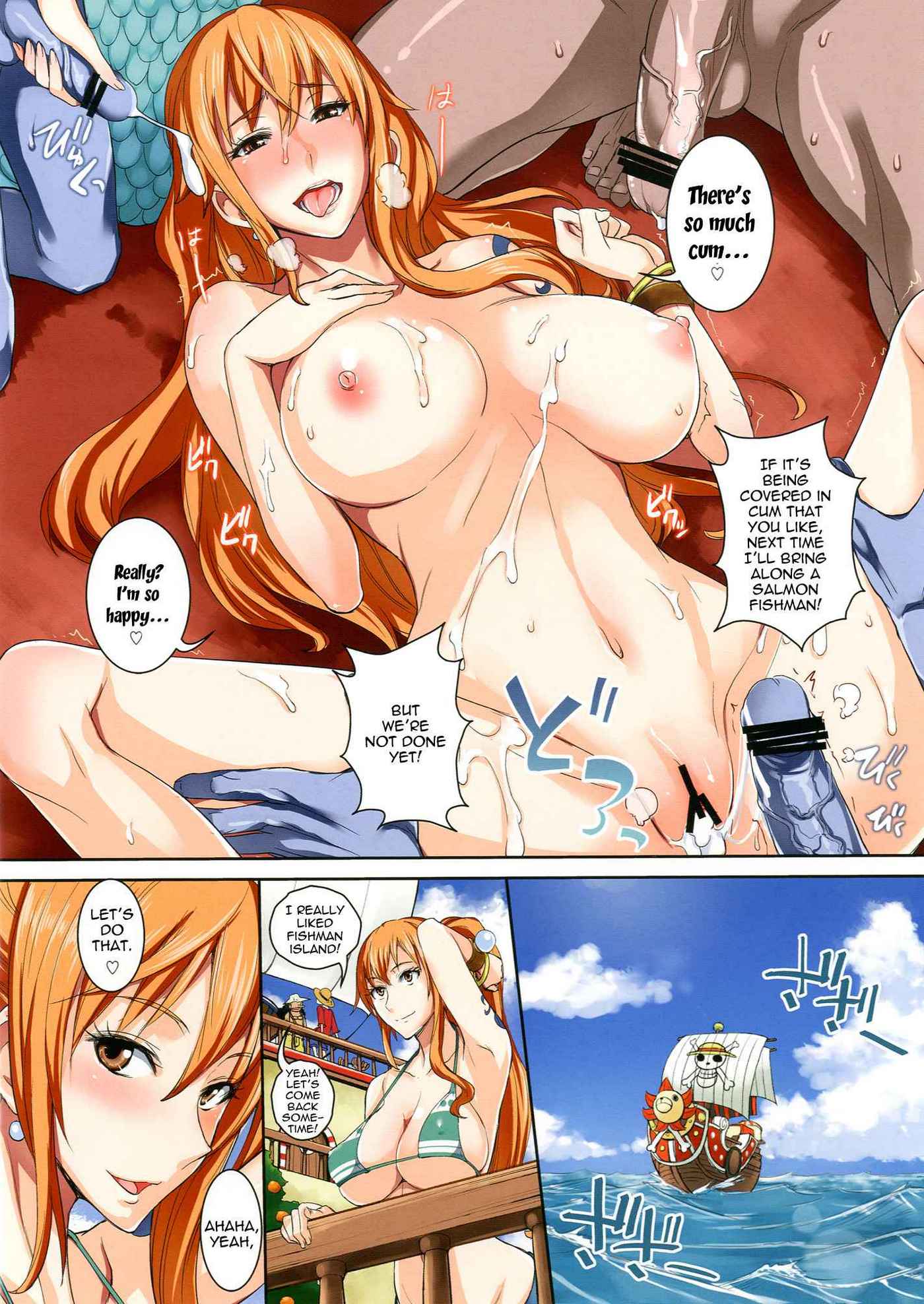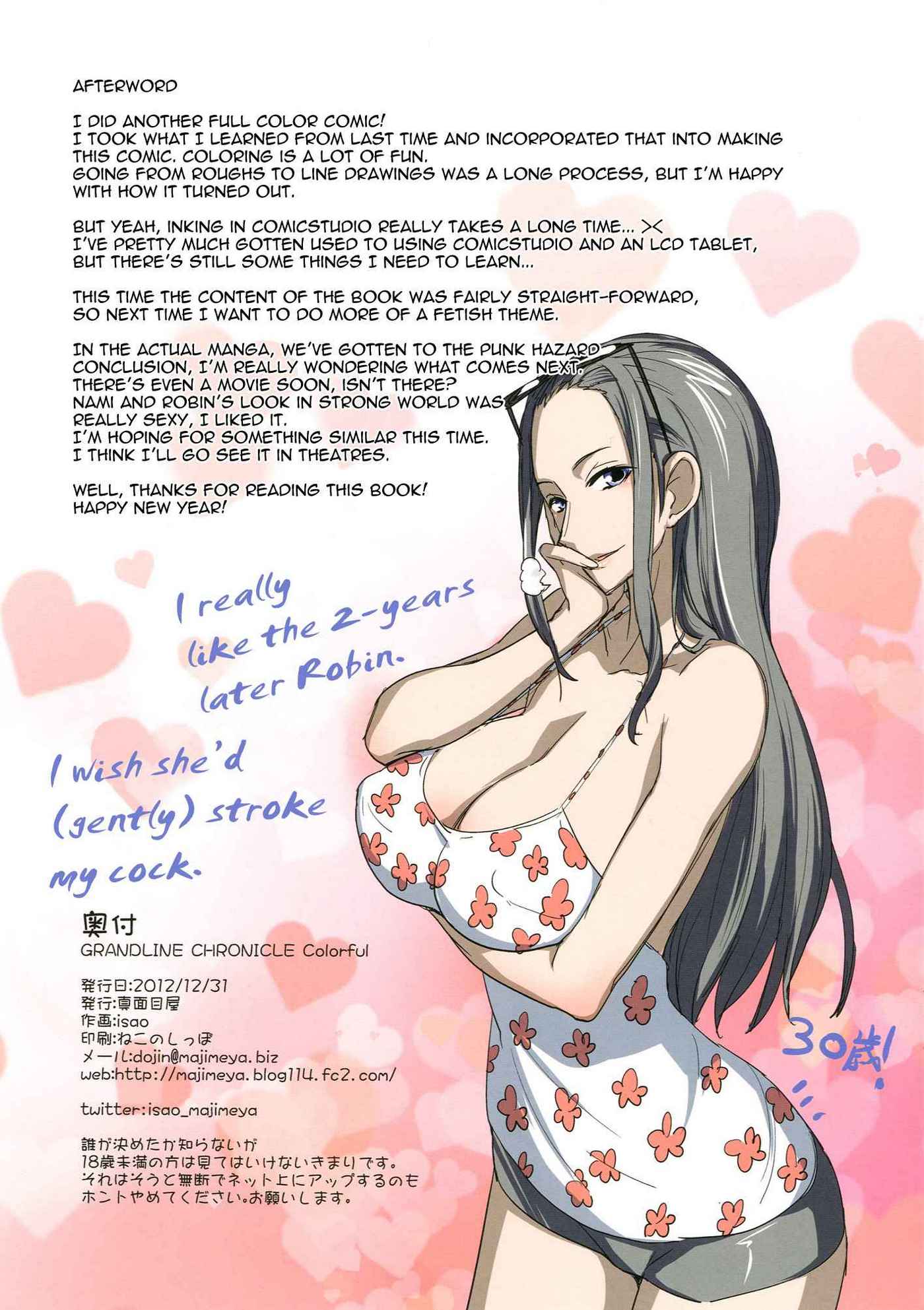 Grandline Chronicle Colorful is a One Piece Hentai Manga. The story of this manga takes place on Gyojin Island, just after Luffy defeated the bad guy.
Nami was in a luxury pub drinking alcohol, the inhabitants of the island had invited her to thank her. When she tasted that alcohol she saw that it was exquisite, she wanted to drink a lot of that delicacy. One of the gyojins warned her, told her that alcohol was very strong for humans, but Nami ignored her.
She kept drinking until she was drunk, when the waiter was going to fill her glass again the drink spilled on Nami's sexy body. She told him that he had to clean it with his tongue, then began to tell him that he had to clean the alcohol from her pussy.
There in a young waiter began to lick her pussy, Nami was horny, grabbed the young man's colla and began to do a Jacking off. He shoved his cock through her pussy and began to fuck wildly in the middle of the pub. All the men who were there were victoreating everything that was happening. Nami invited them to join the party, the men began to shout for joy and ran to her.
Nami was being fucked by all the men who were in the pub, her pussy was wet and hot. The semen sprouted through all her omens and she still wanted sex. So it was for many hours, until I was satisfied with sex.
The next day when they left the island all the mugiwara said they loved that place, Nami gave them the reason and promised to return to that island in the future.