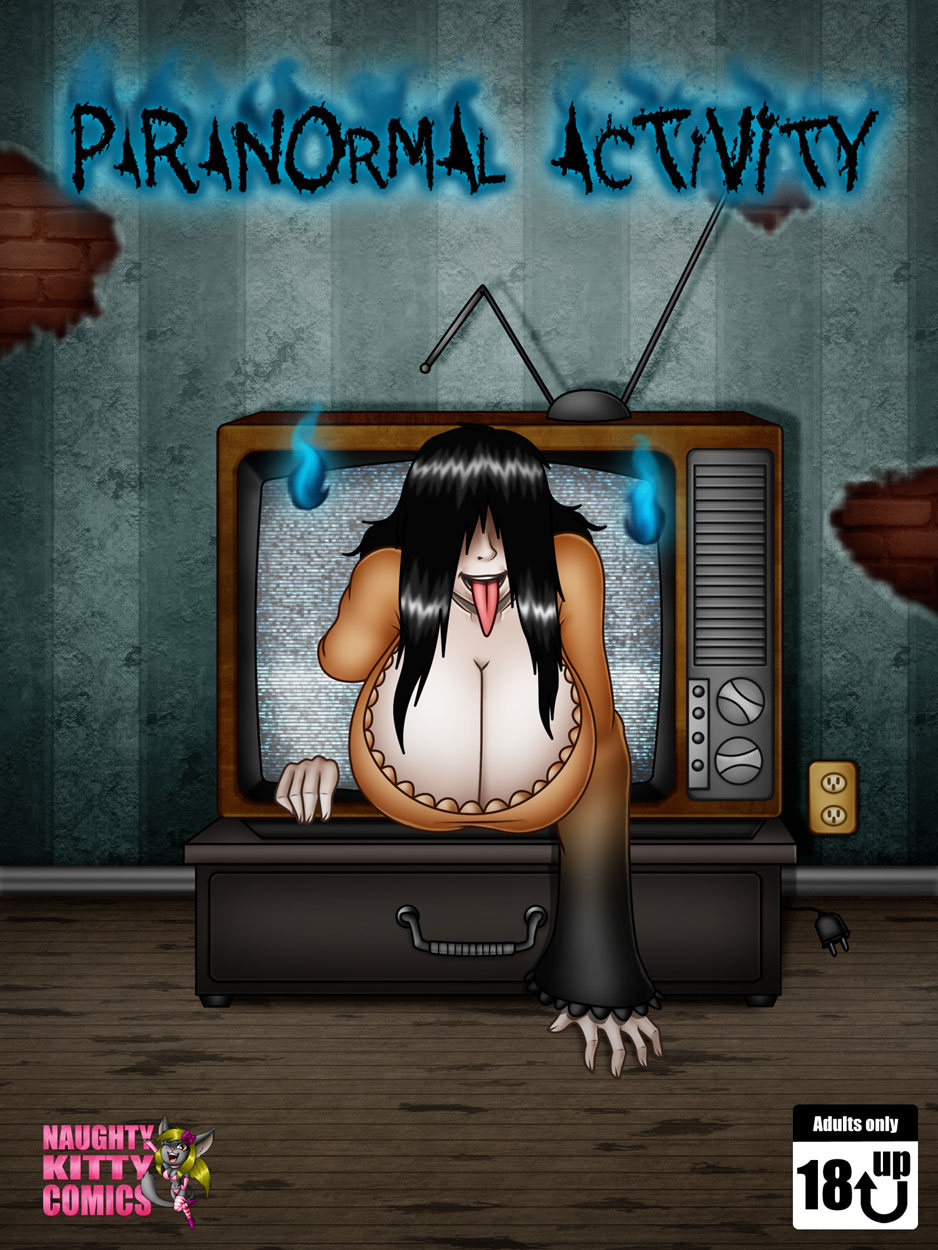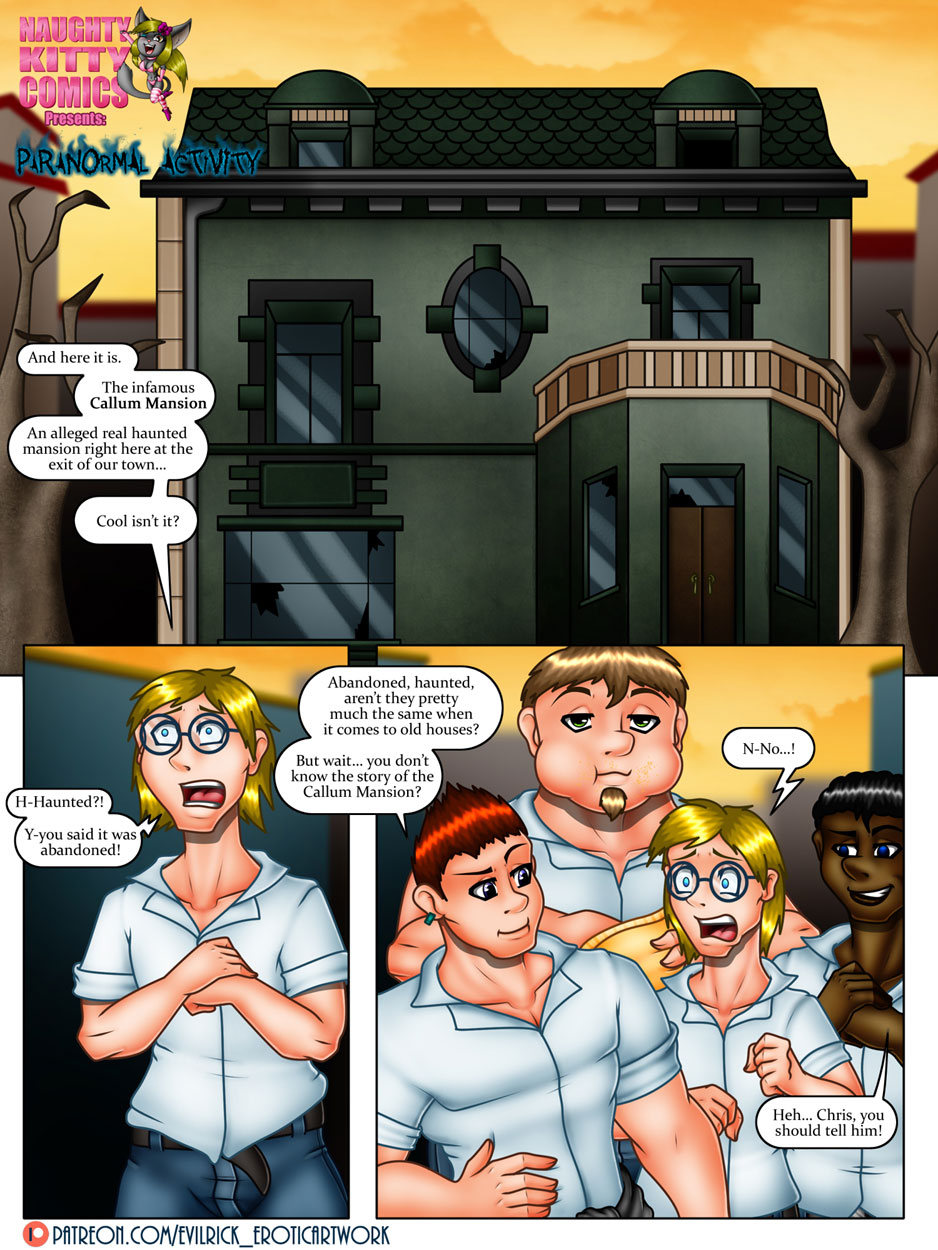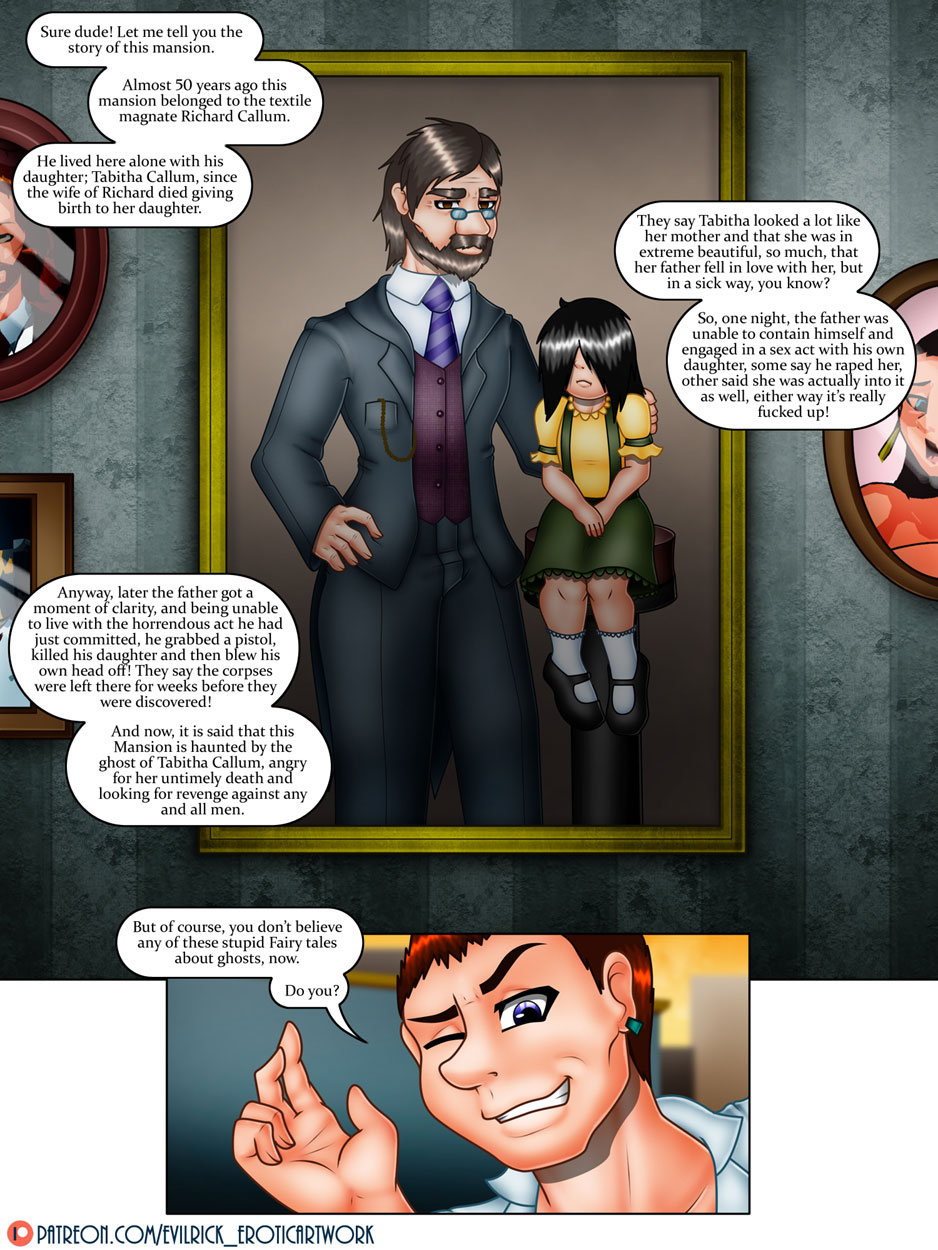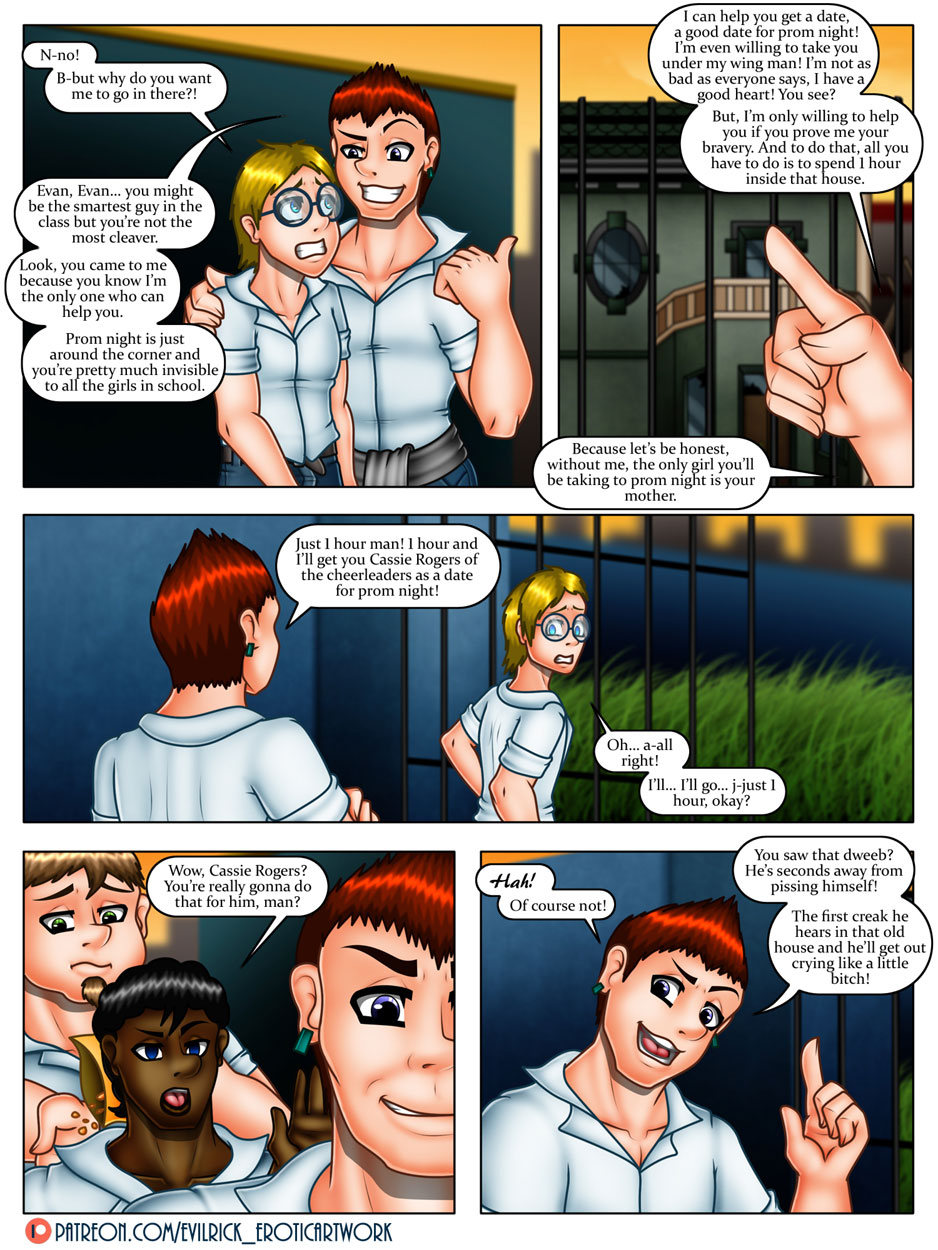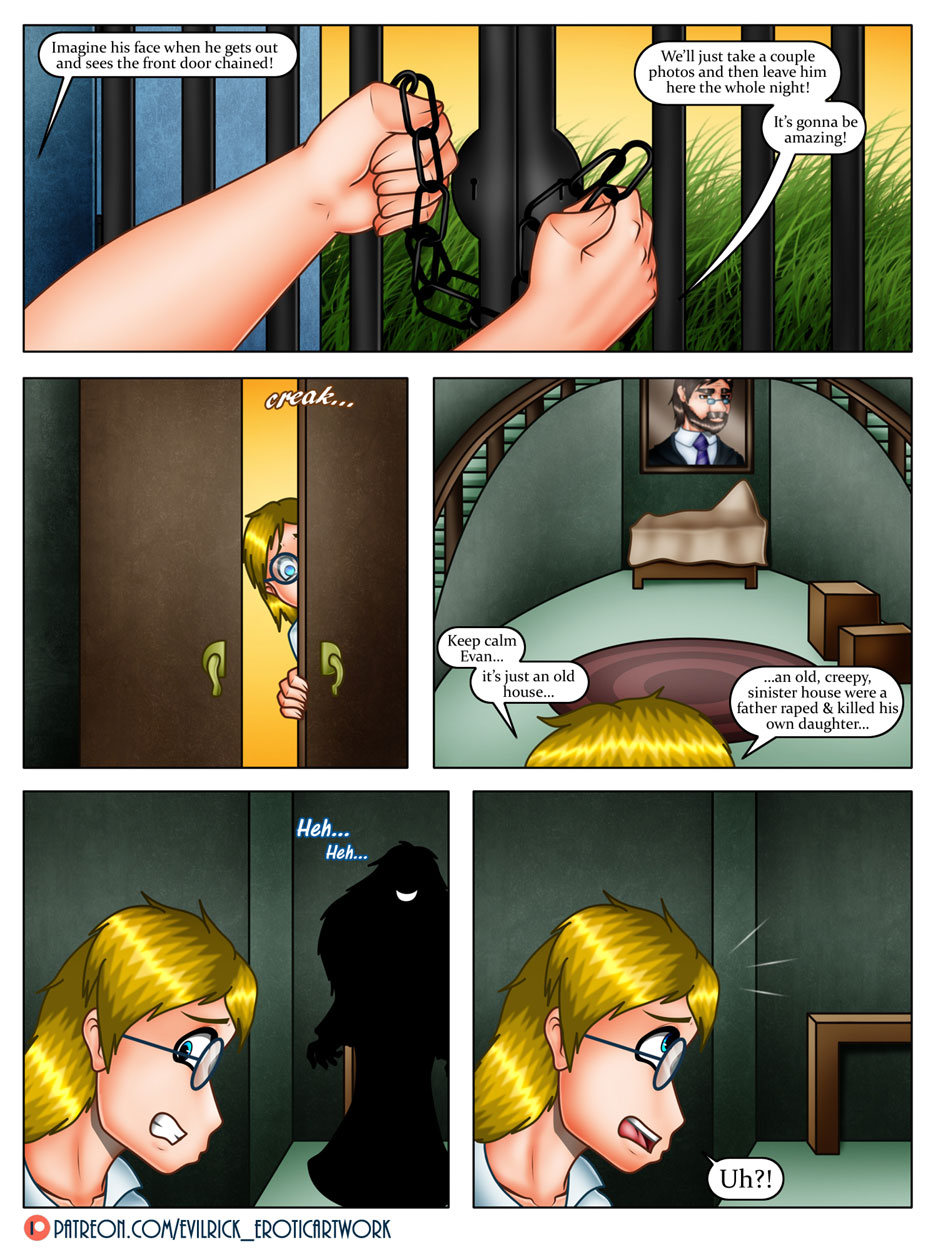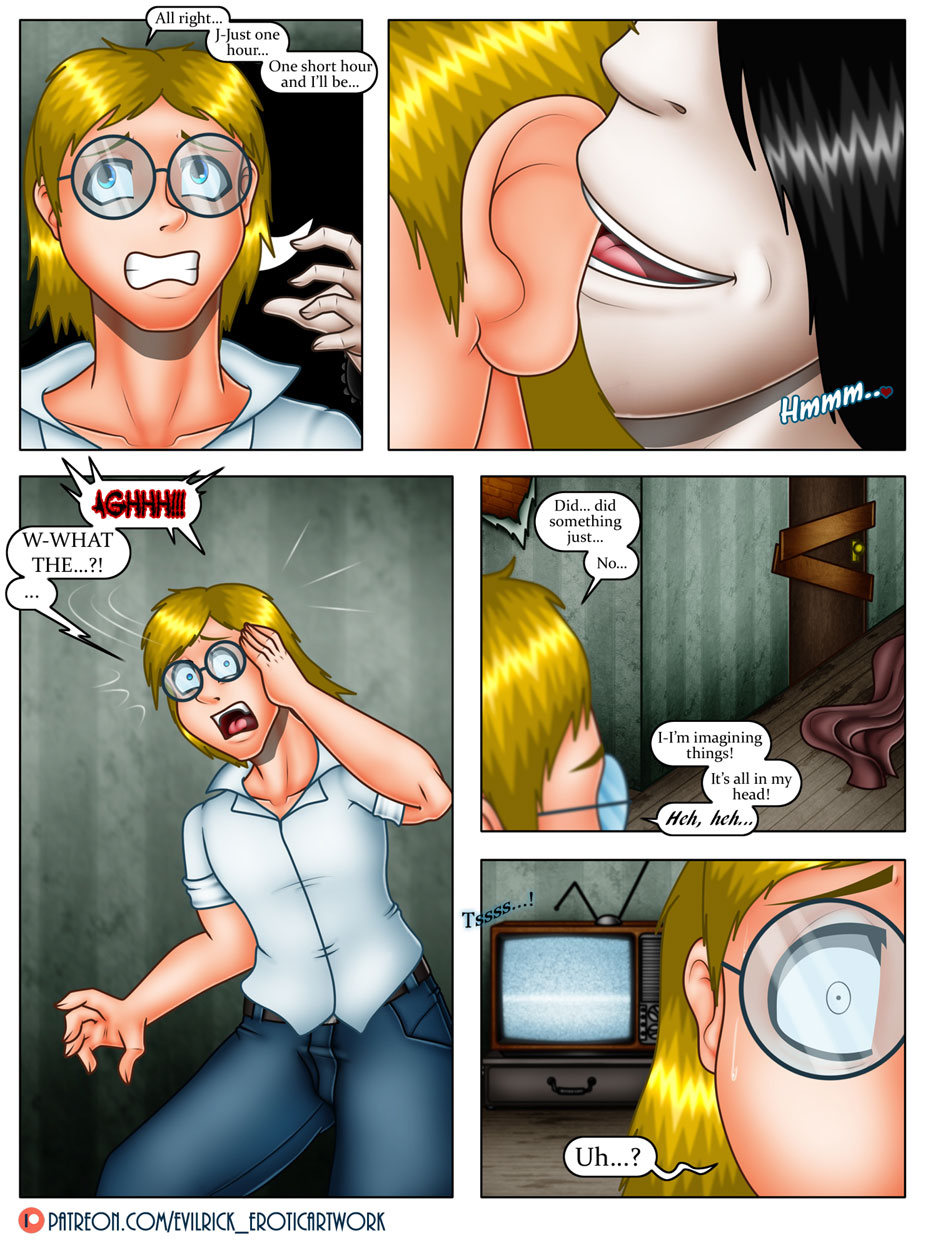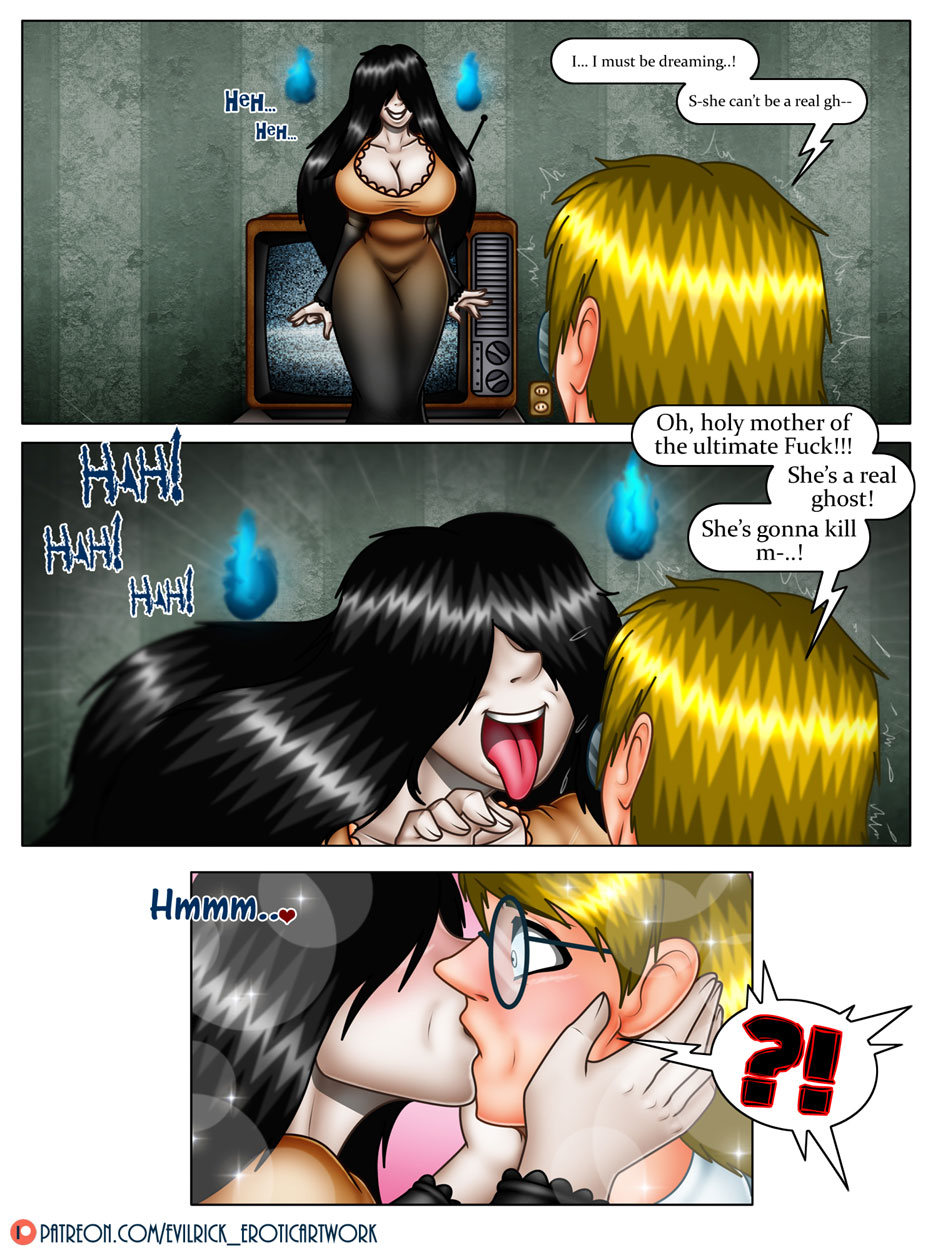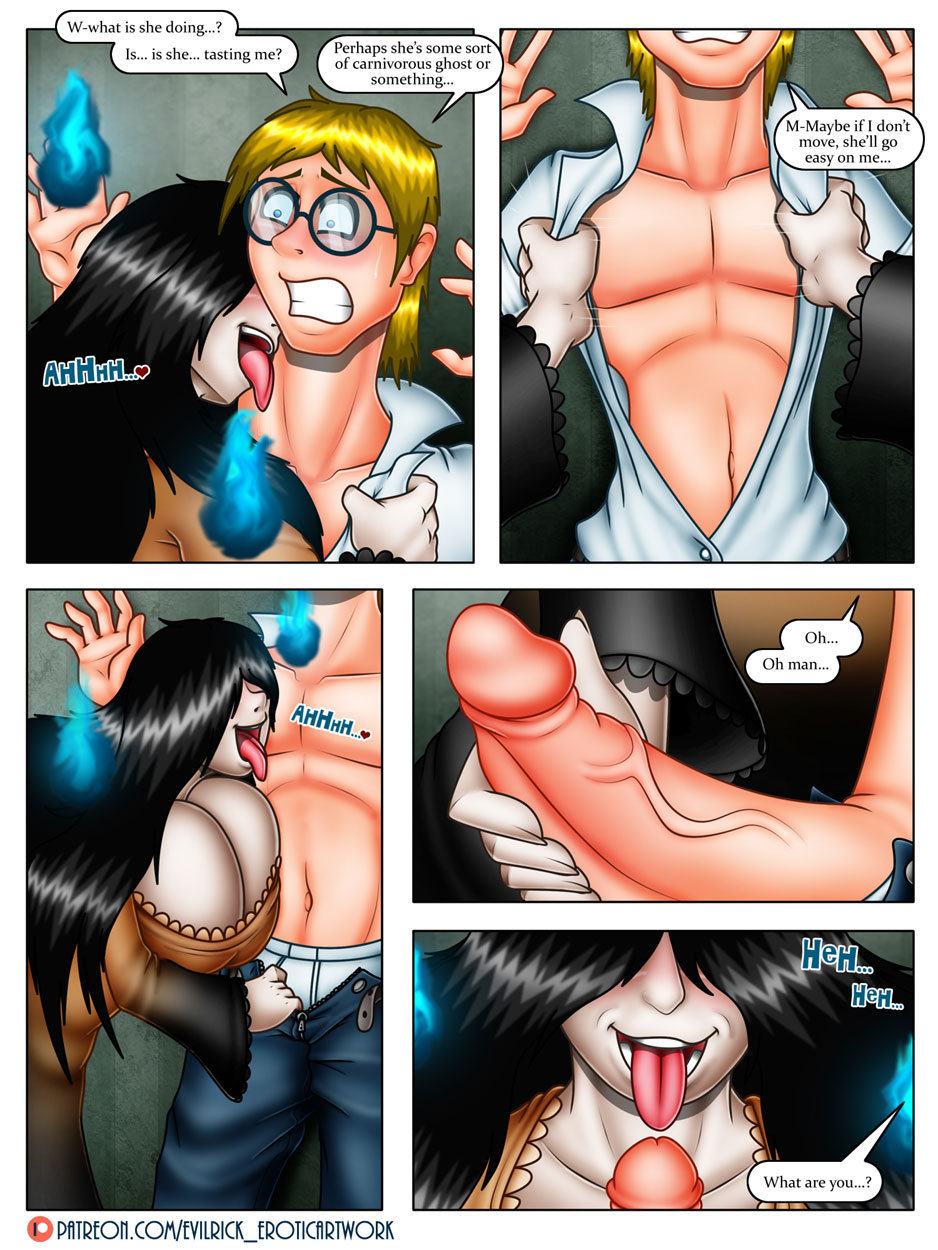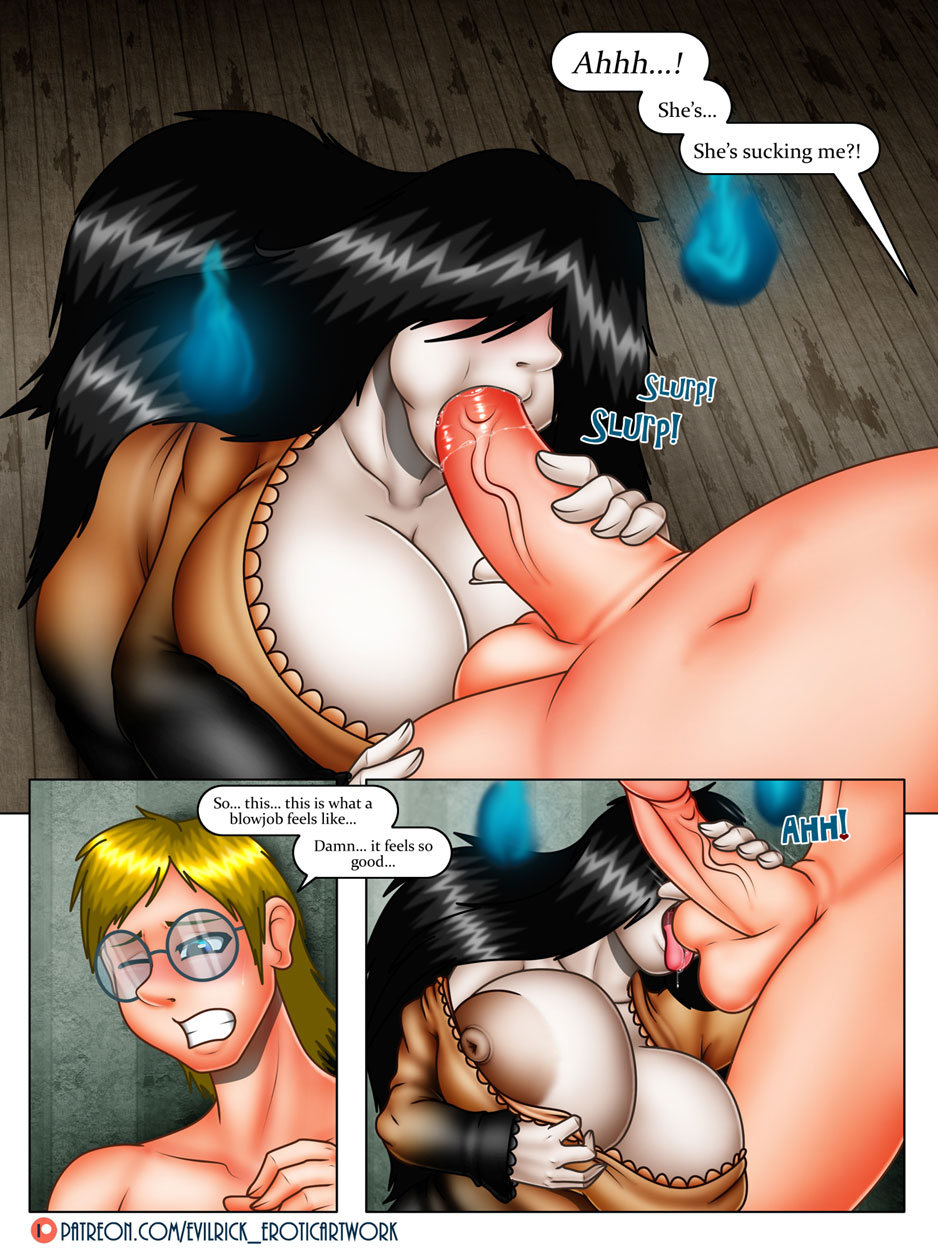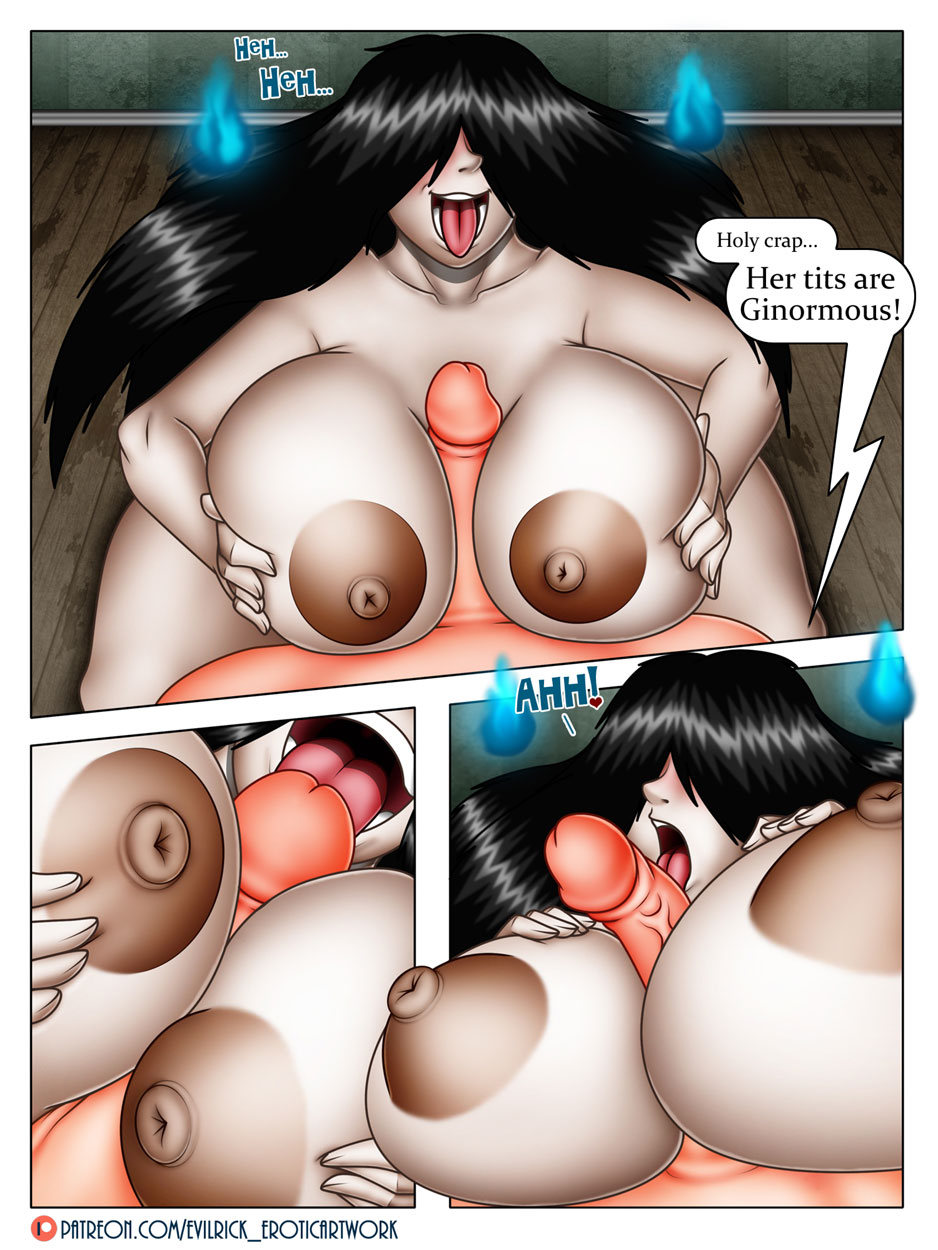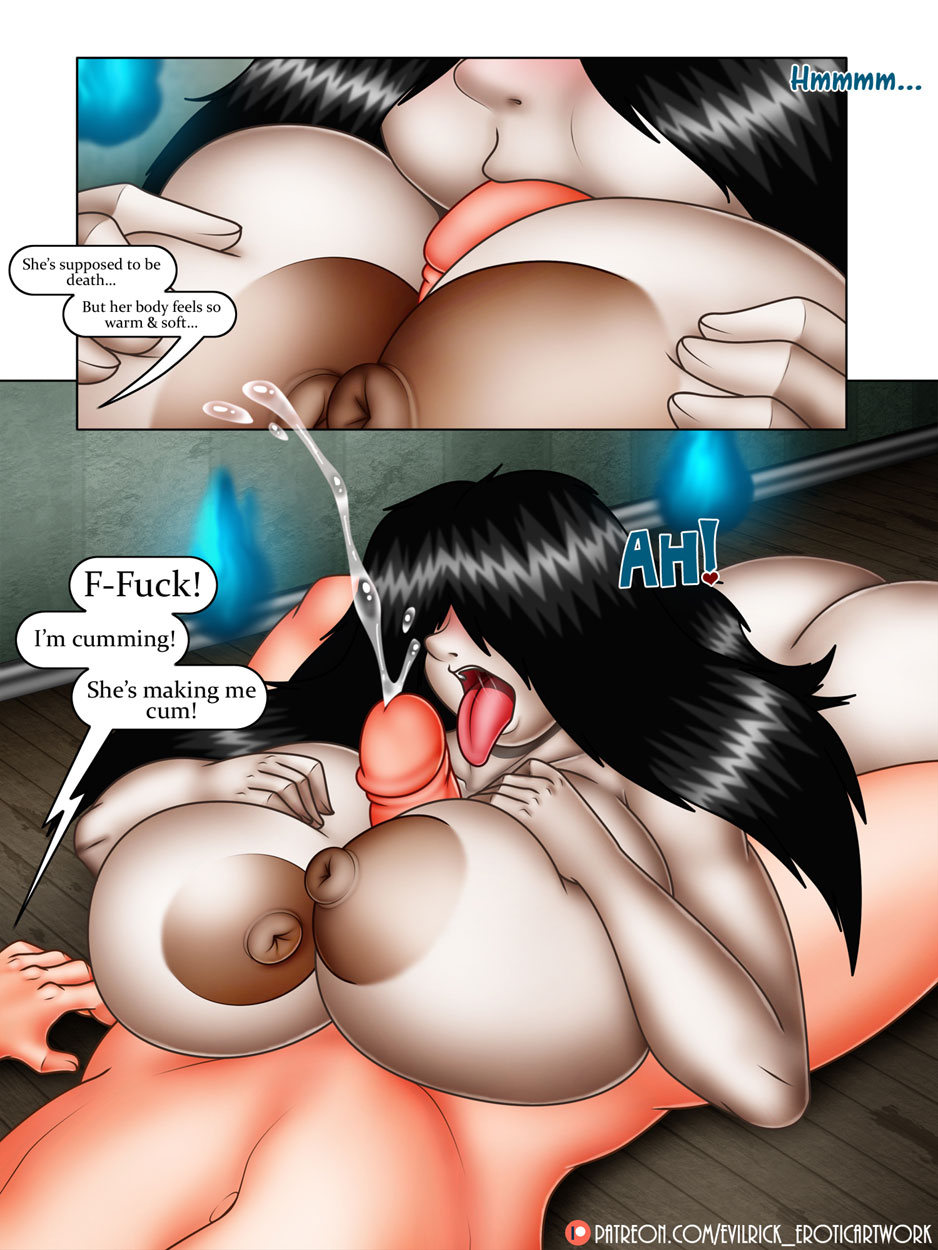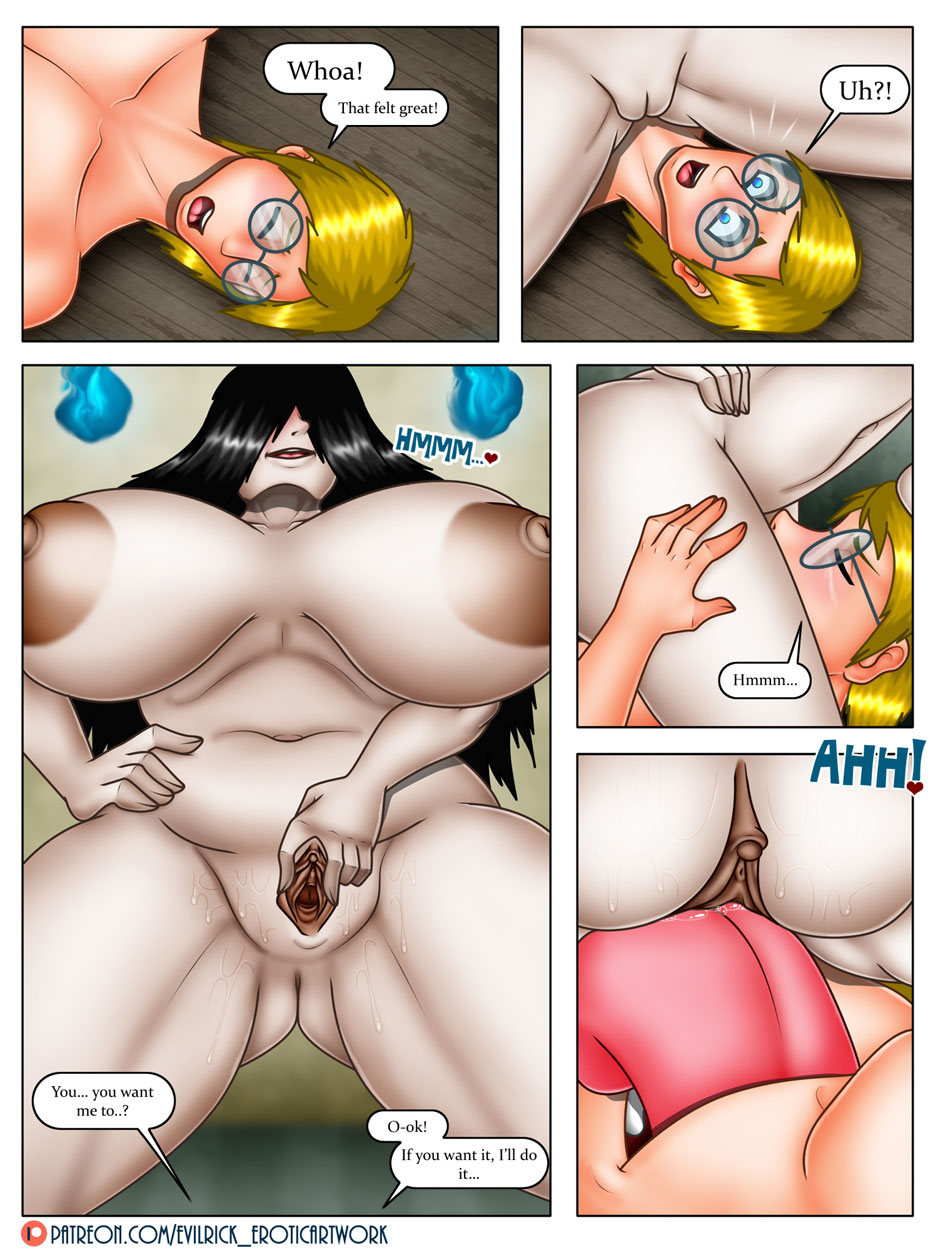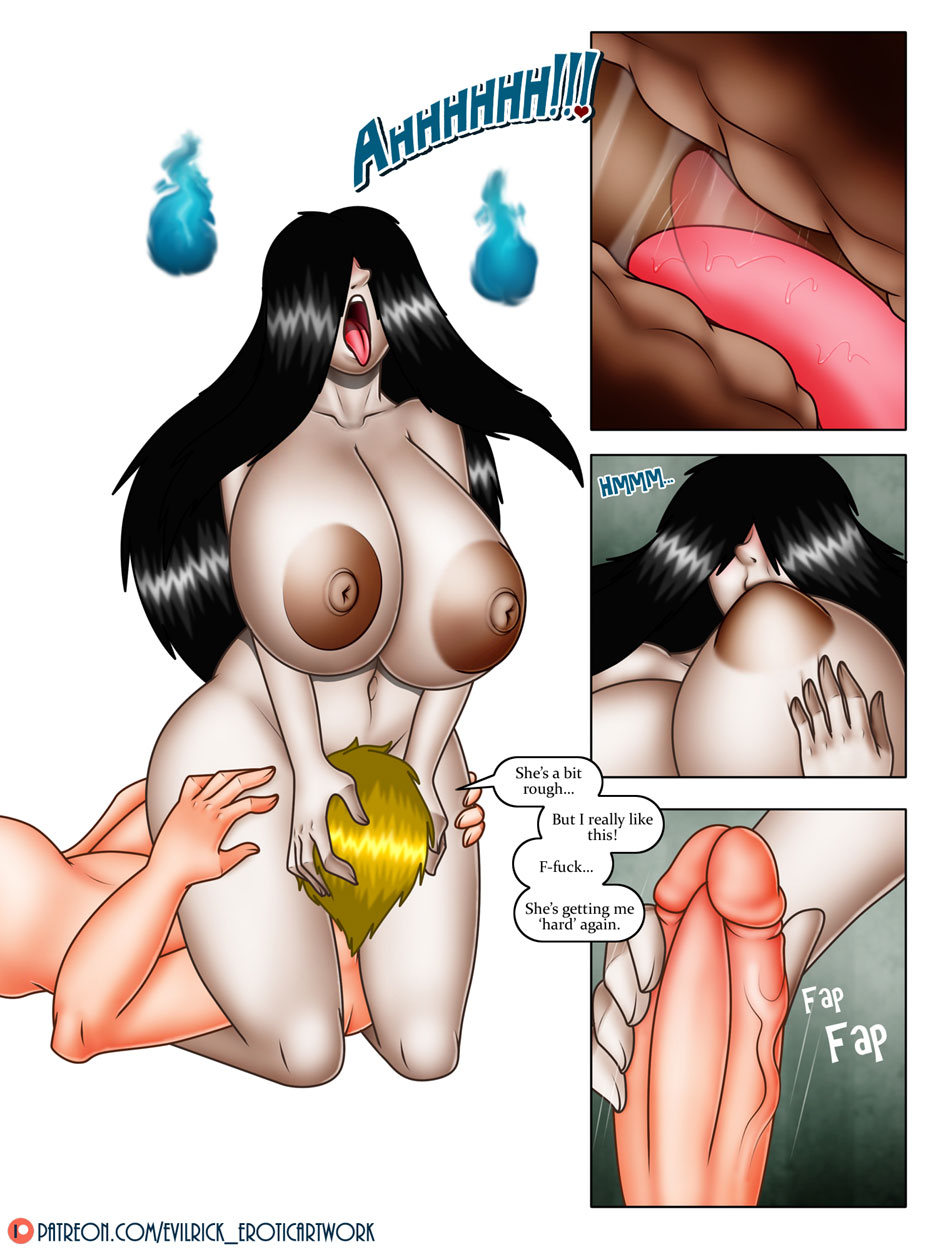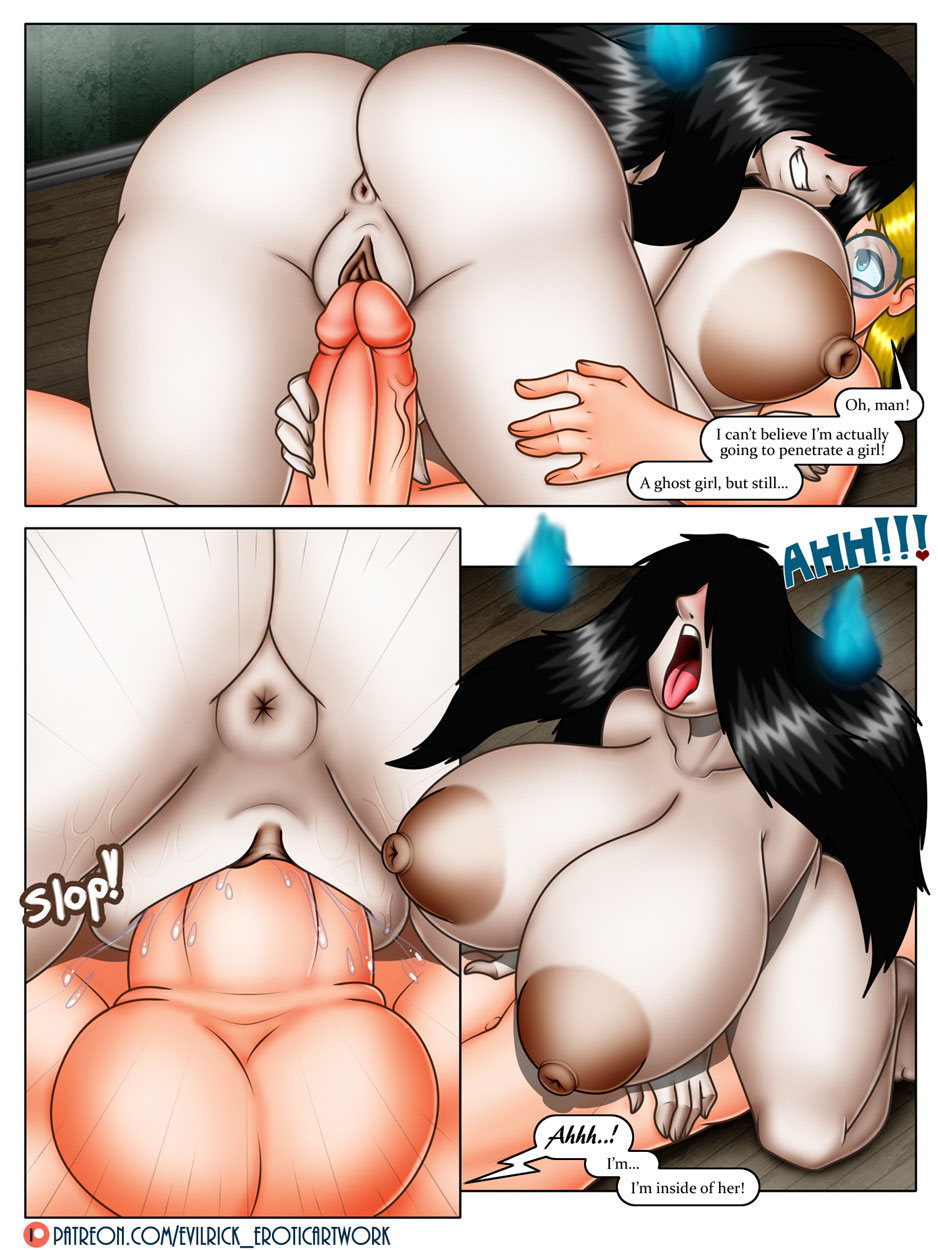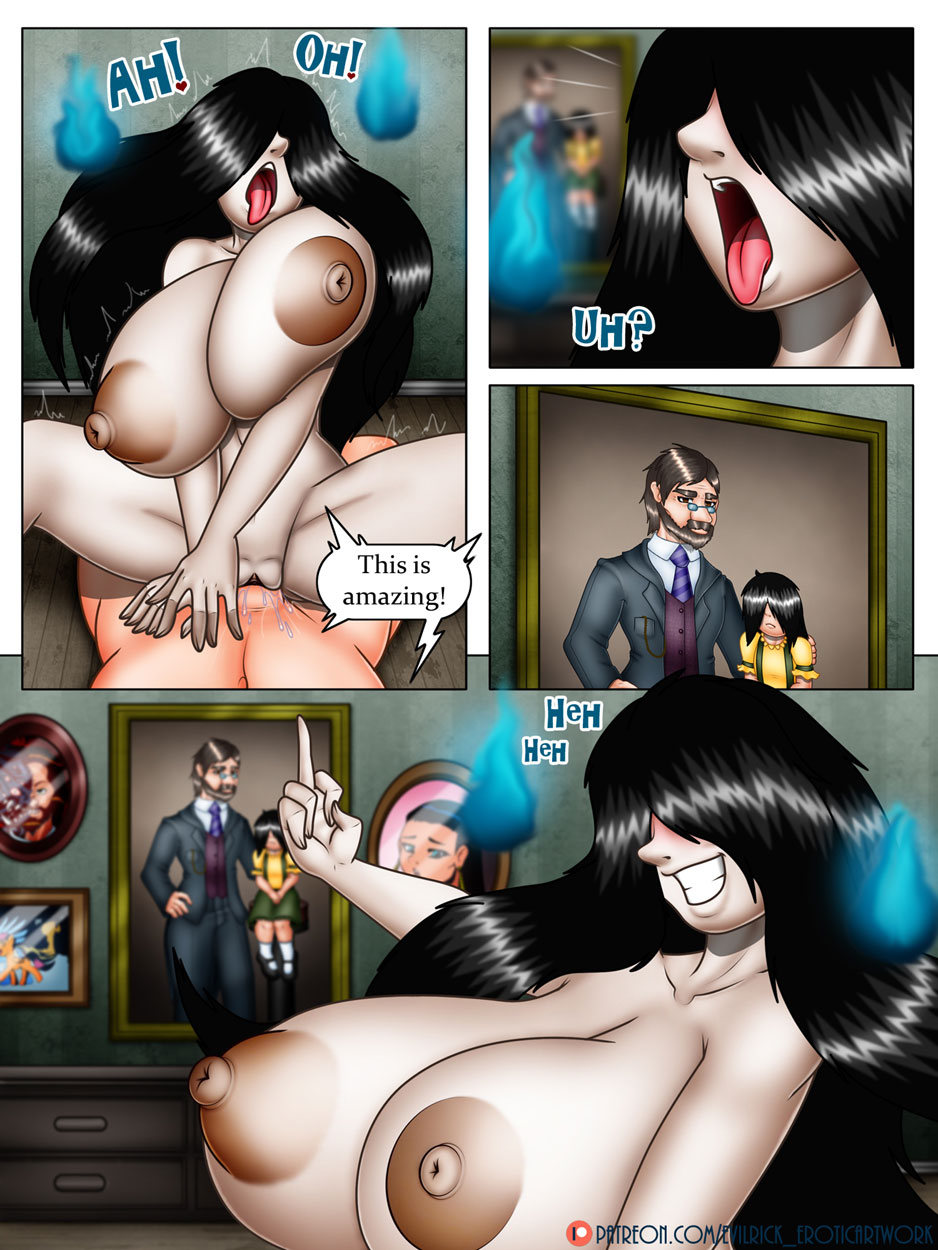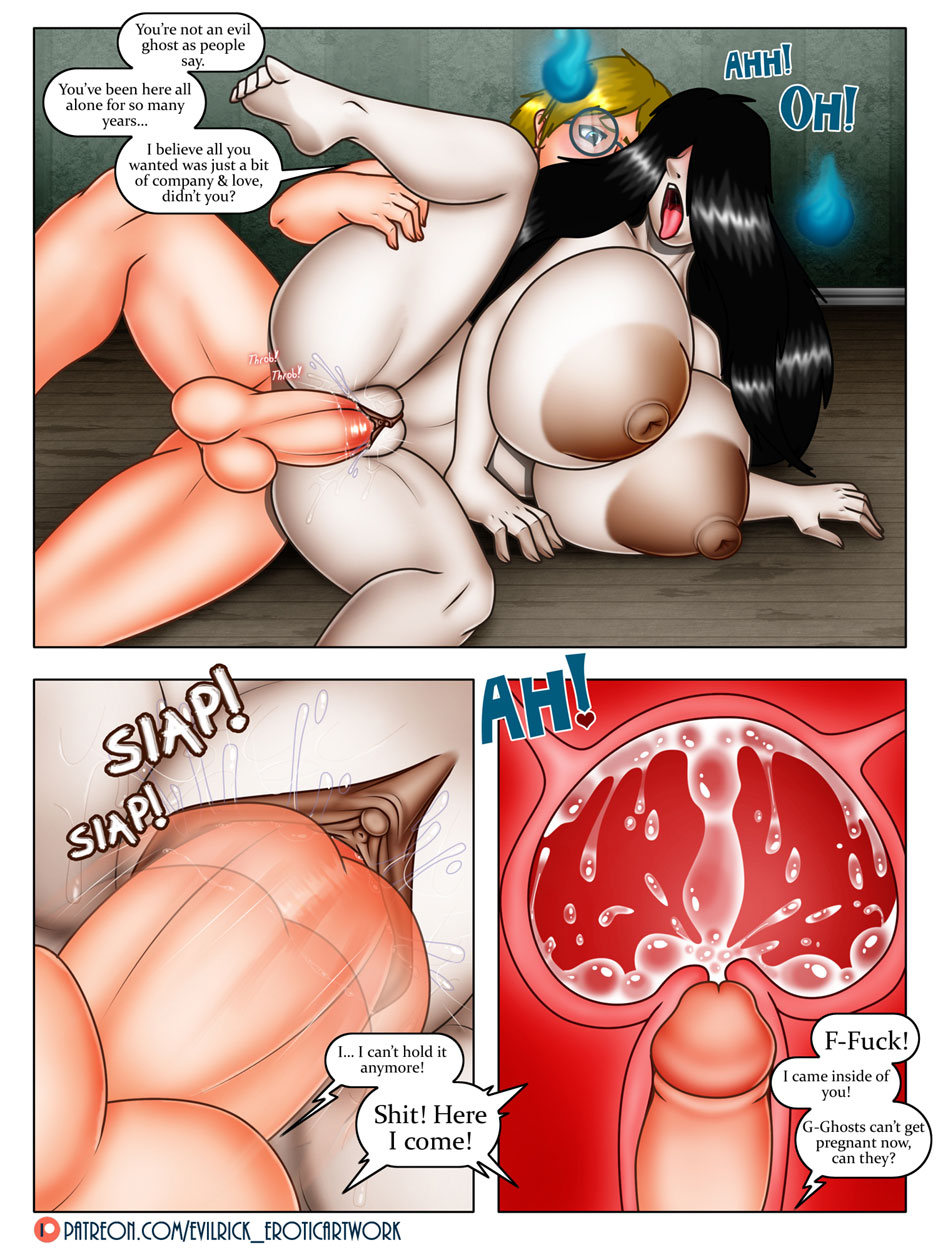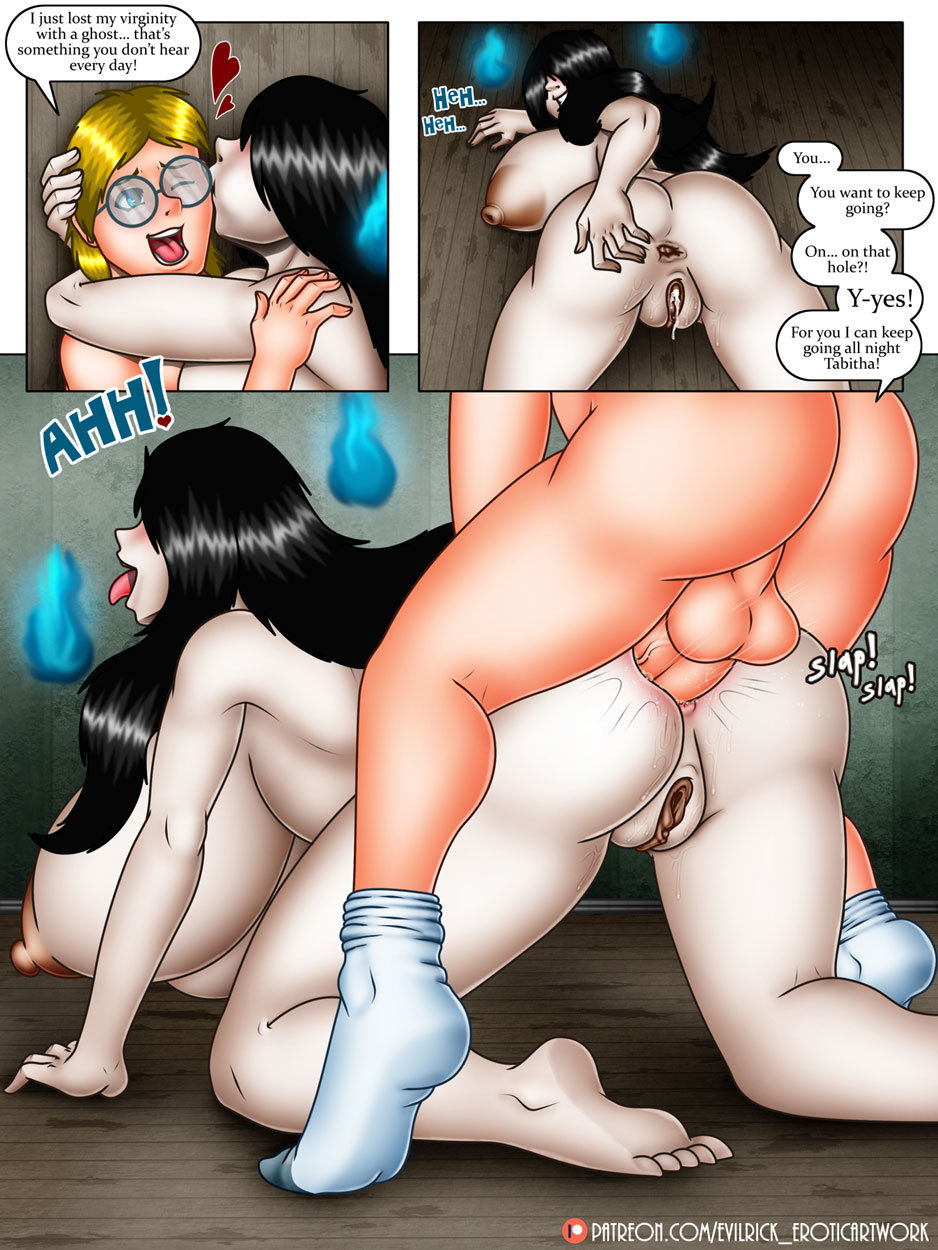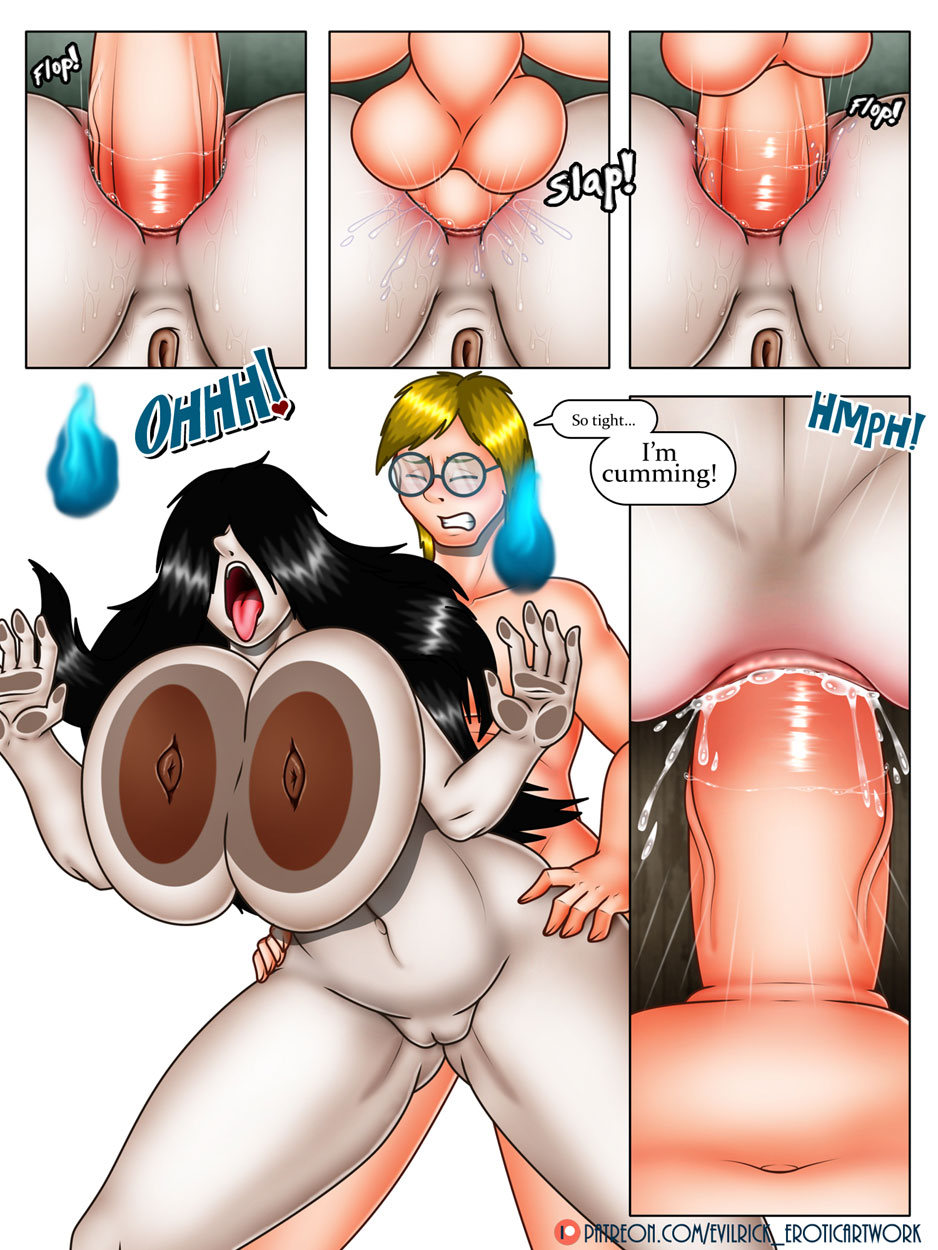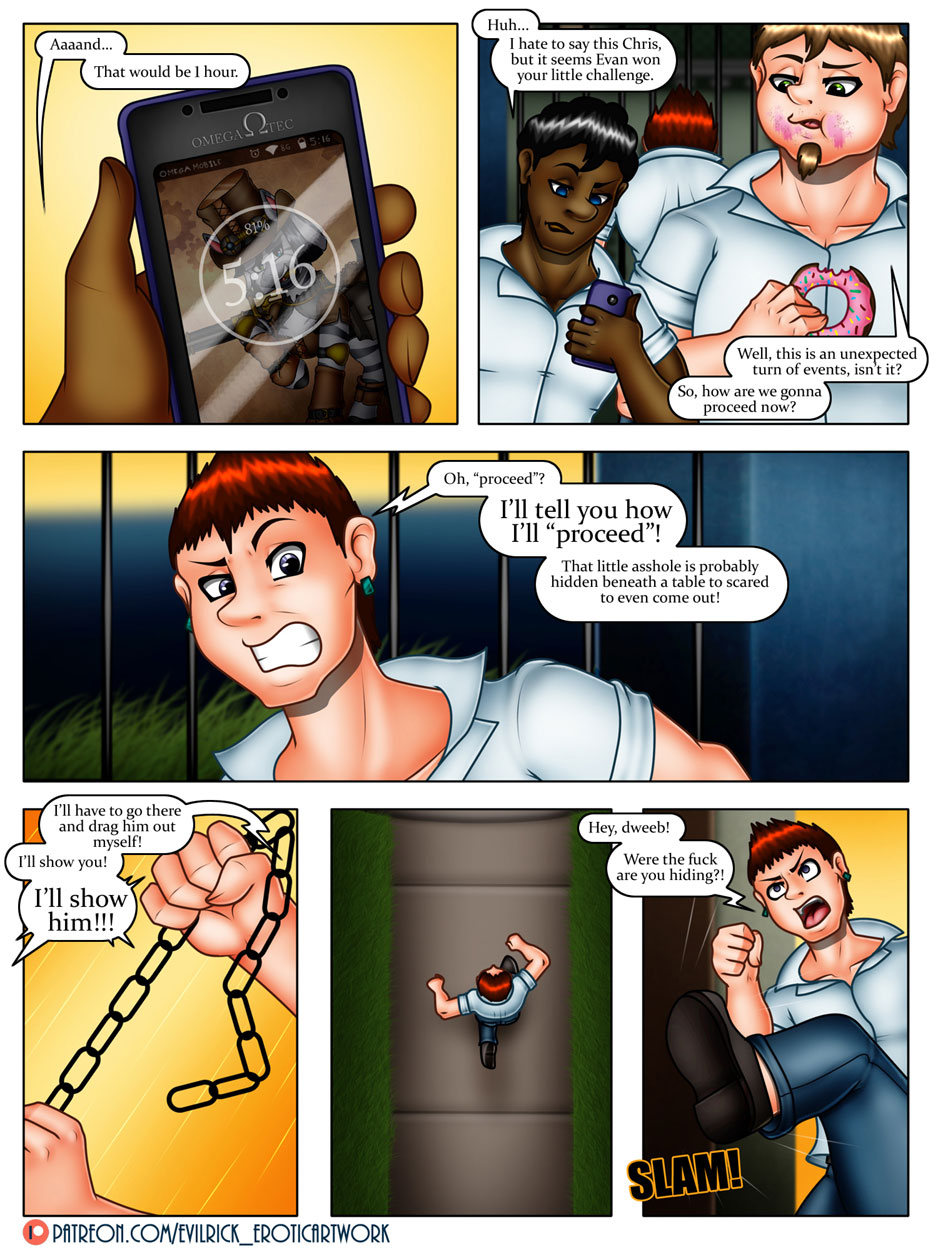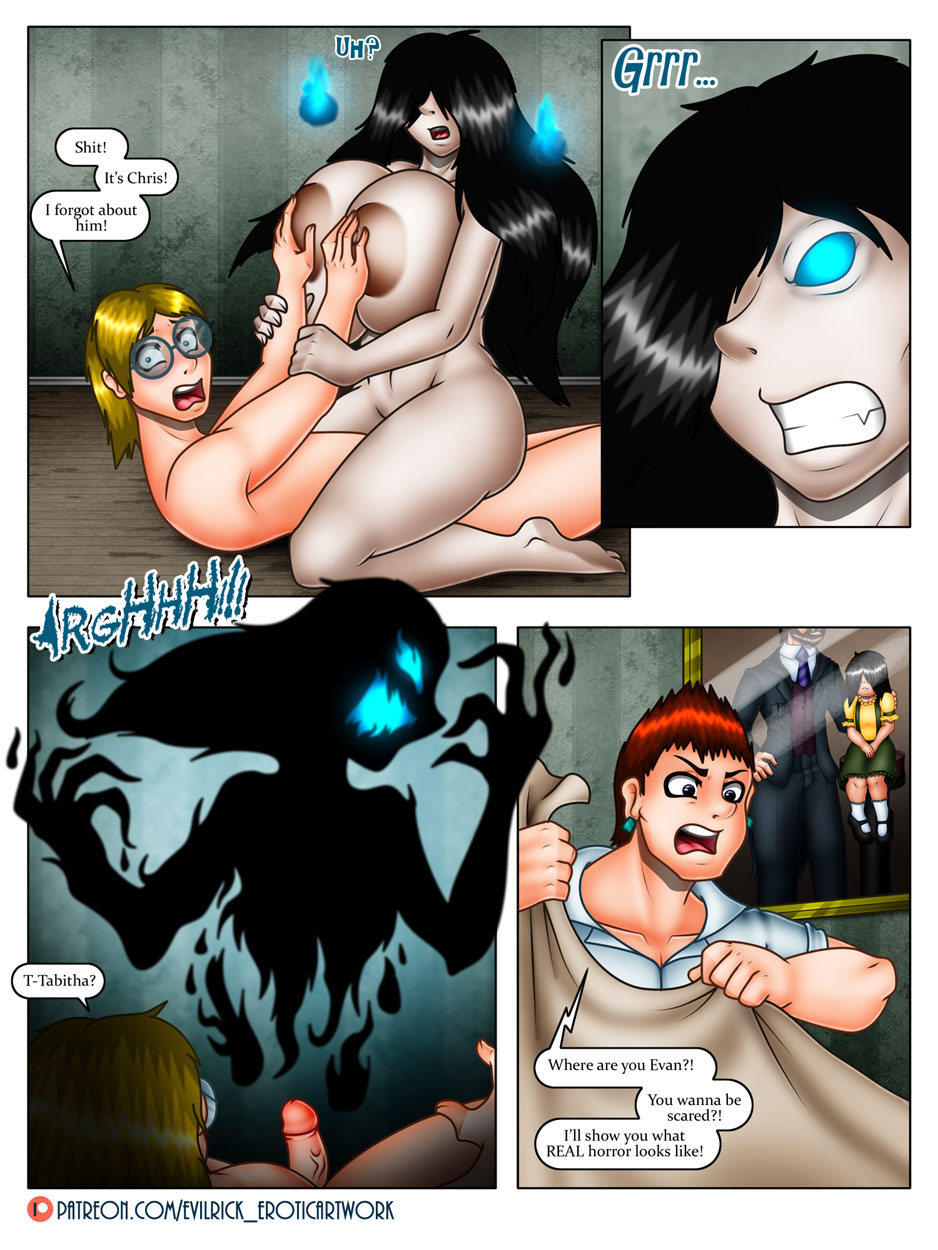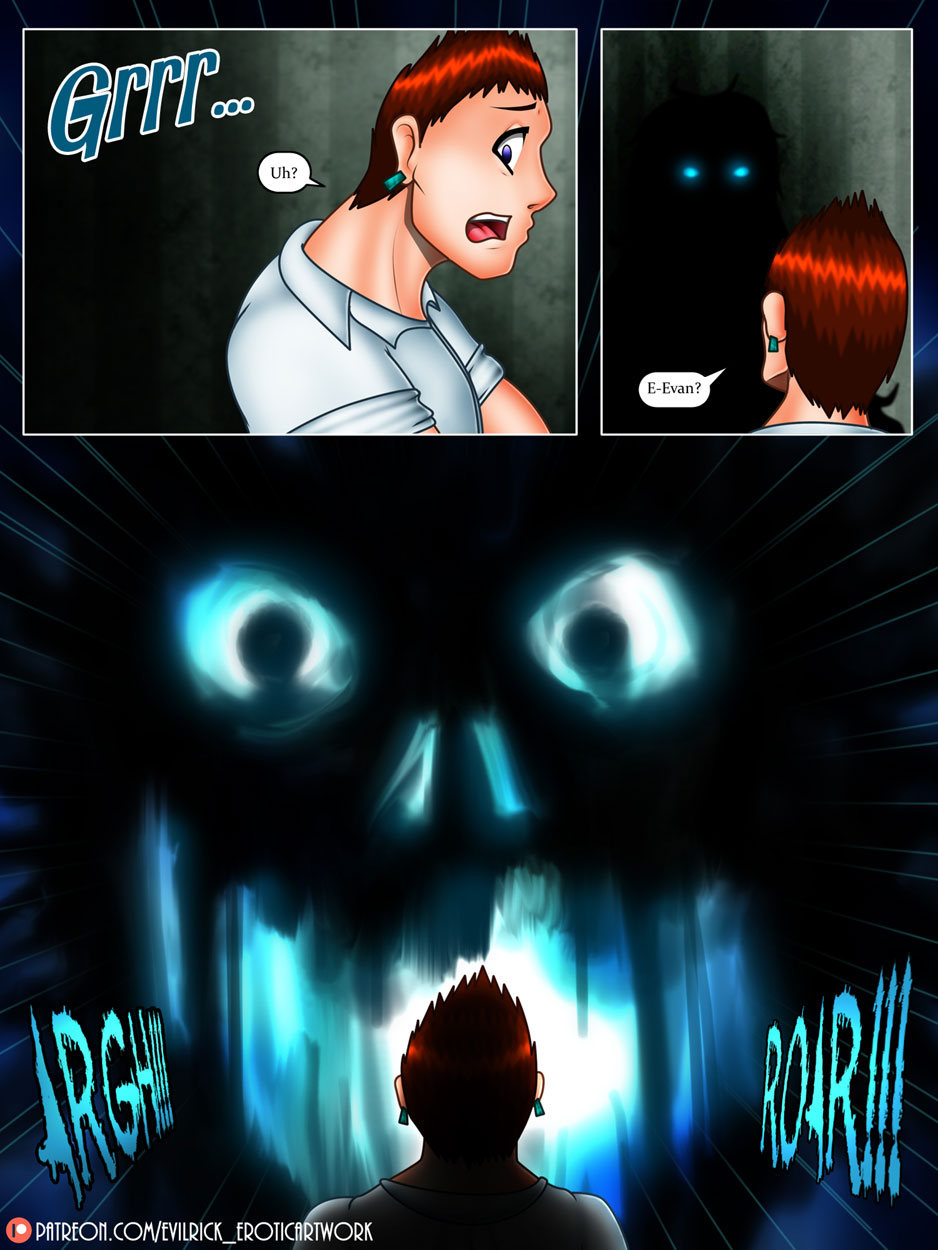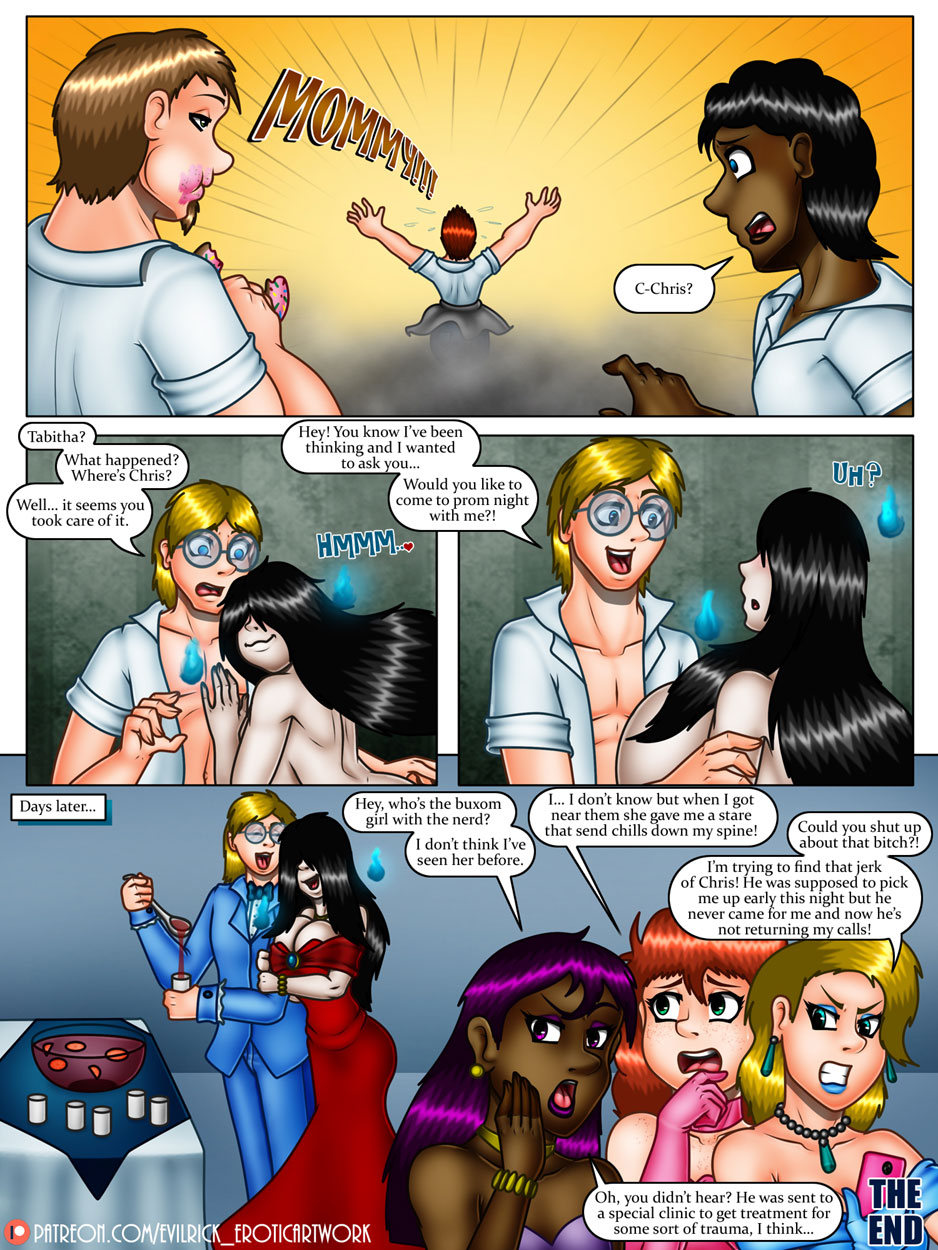 Paranormal Activity is a xxx comic by Evil Rick that tells the story of a group of friends who are willing to have a good time in an old city house. After a group of friends gathered in front of the house, one of them was very scared by the way the house looked. It looked like it was haunted and that was not good at all. One of them explained that this house had a very dark history behind him, of a daughter and her father who were orphaned.
The story of that mansion began fifty years ago, when tycoon Richard Callum and his daughter were totally alone when her mother passed away. Everything seemed very sad for that family, but this group of friends went to venture to see what this house entailed inside. Several of the friends took the scariest boy and told him to go inside and take a walk for an hour. The boy was trembling with fear, although he very boldly opened the door and crossed after the approaching fog.
Once inside the house, the boy began to hear very strange sounds and in a room there was a very old bed. Behind him appeared a fastasma, she was the girl in history. He whispered in his ear and got into television to terrify him even more. She appeared in front of him, with a wicked grin she rushed towards him. The boy was very scared of what was going on, but the girl just wanted to kiss him. Apparently the girl's ghost was very lonely and needed someone to give her love. To please her, I take off her clothes and start fucking her while she screams in pleasure. He had finally found someone to rest in peace.