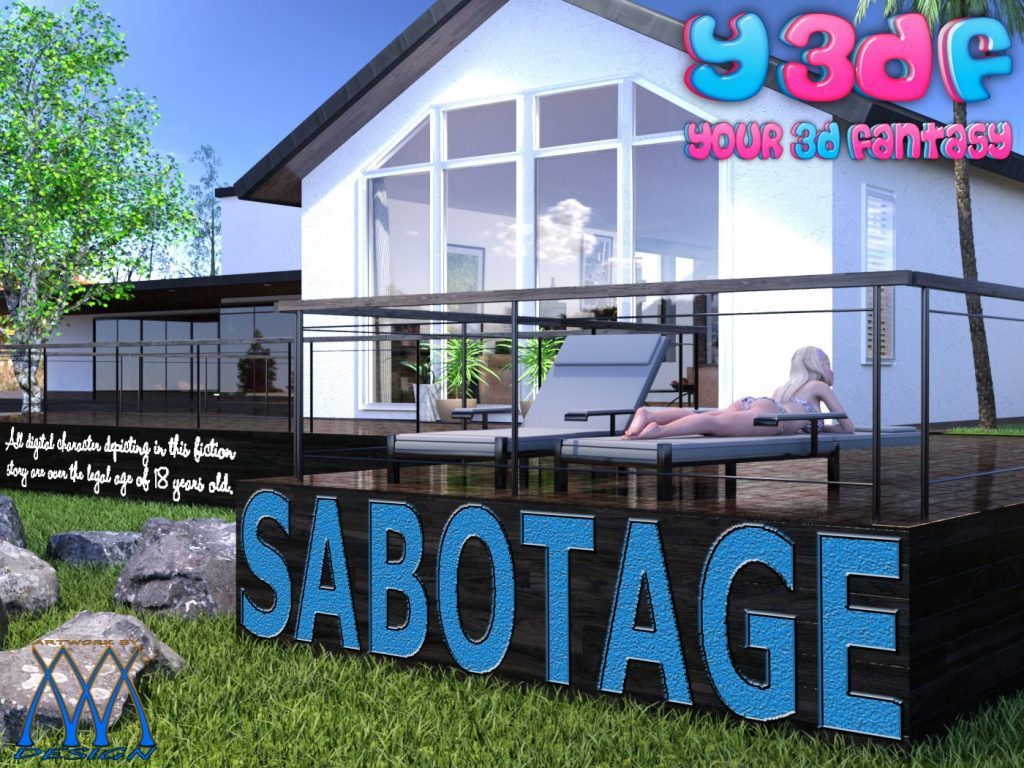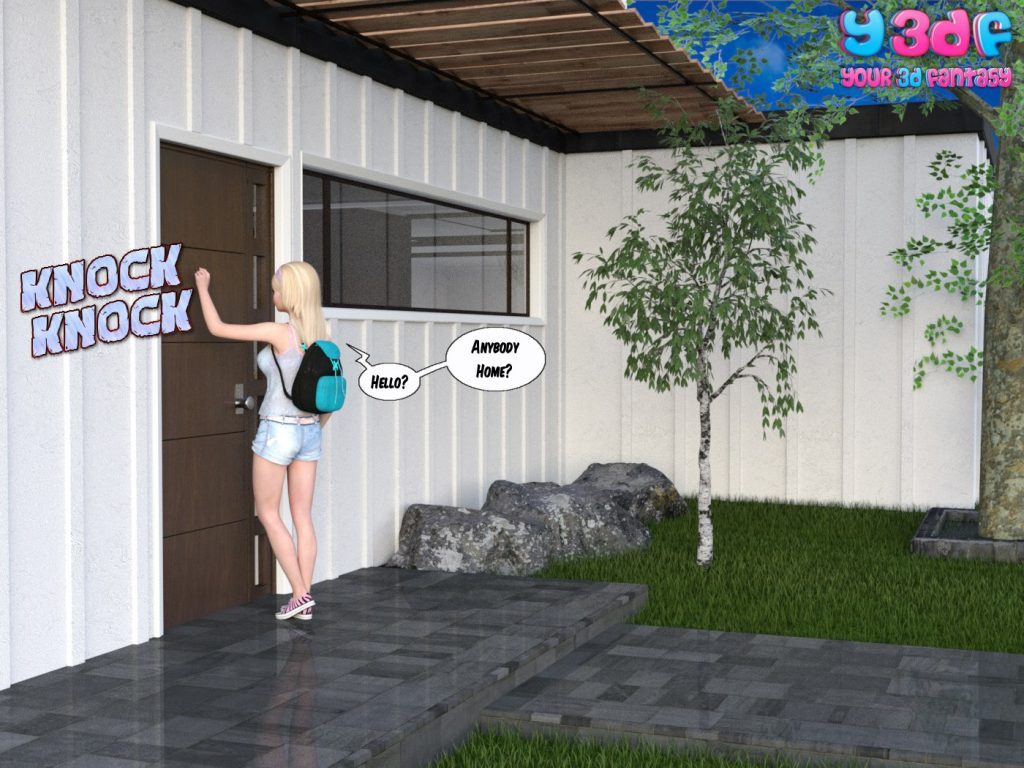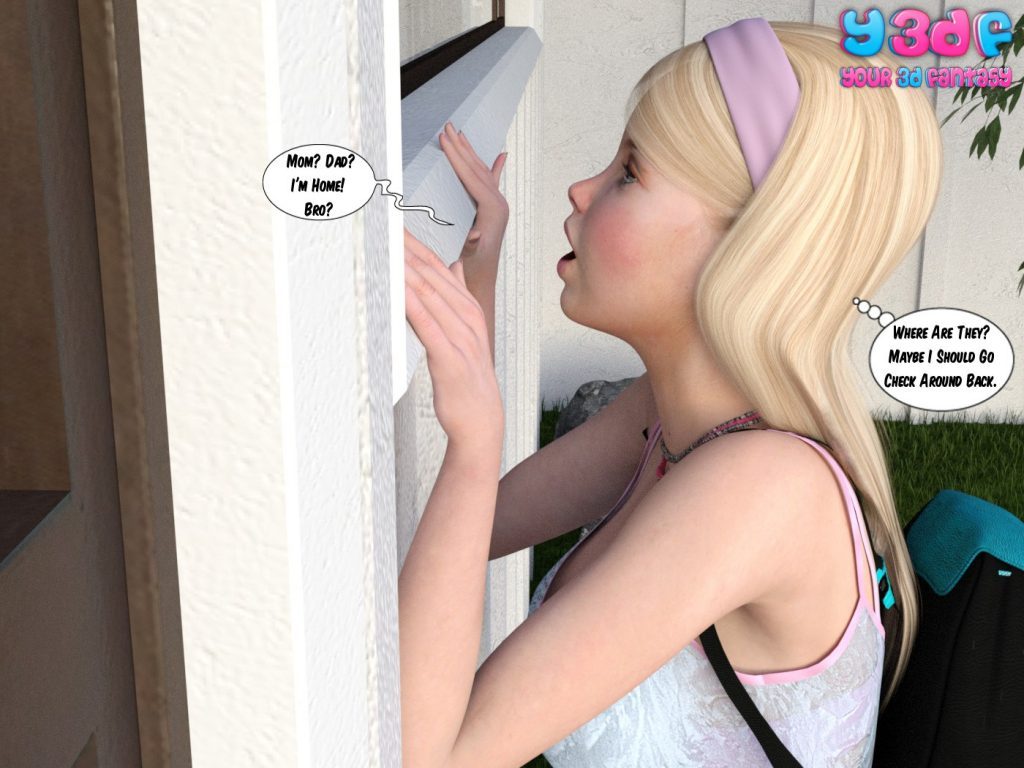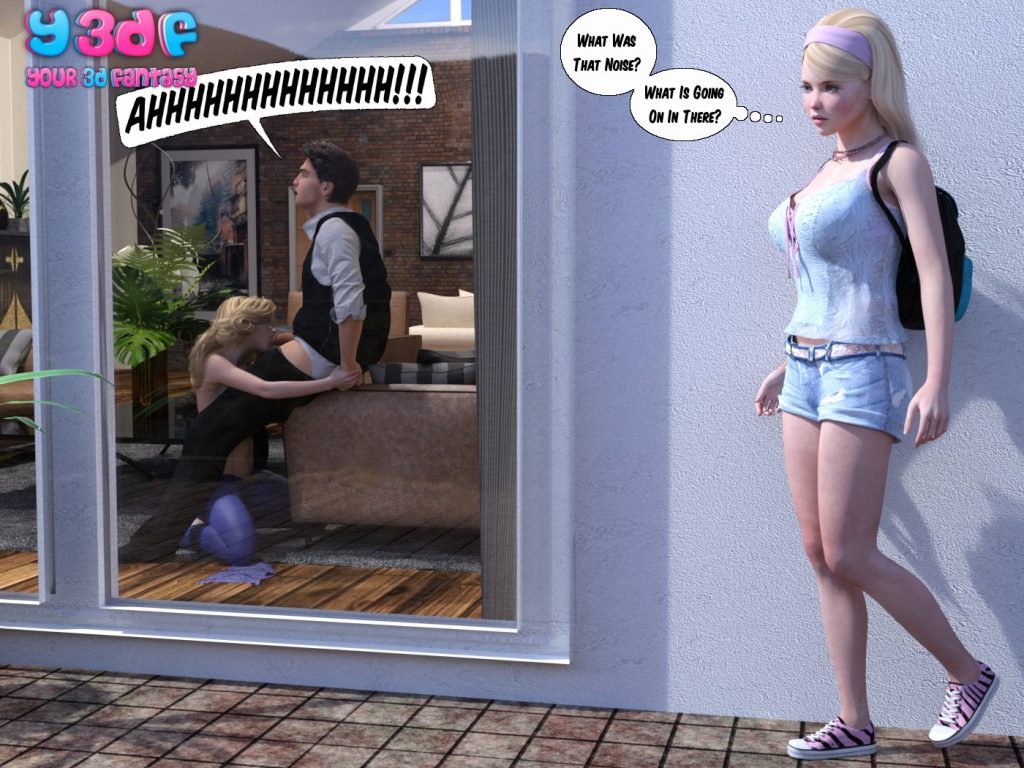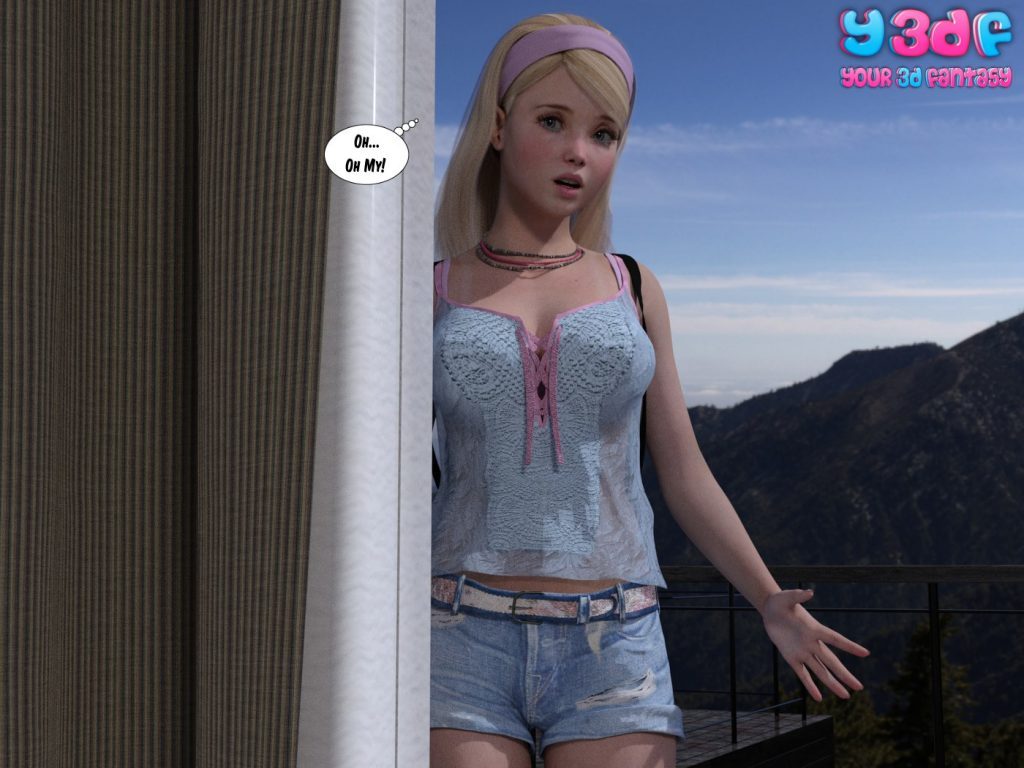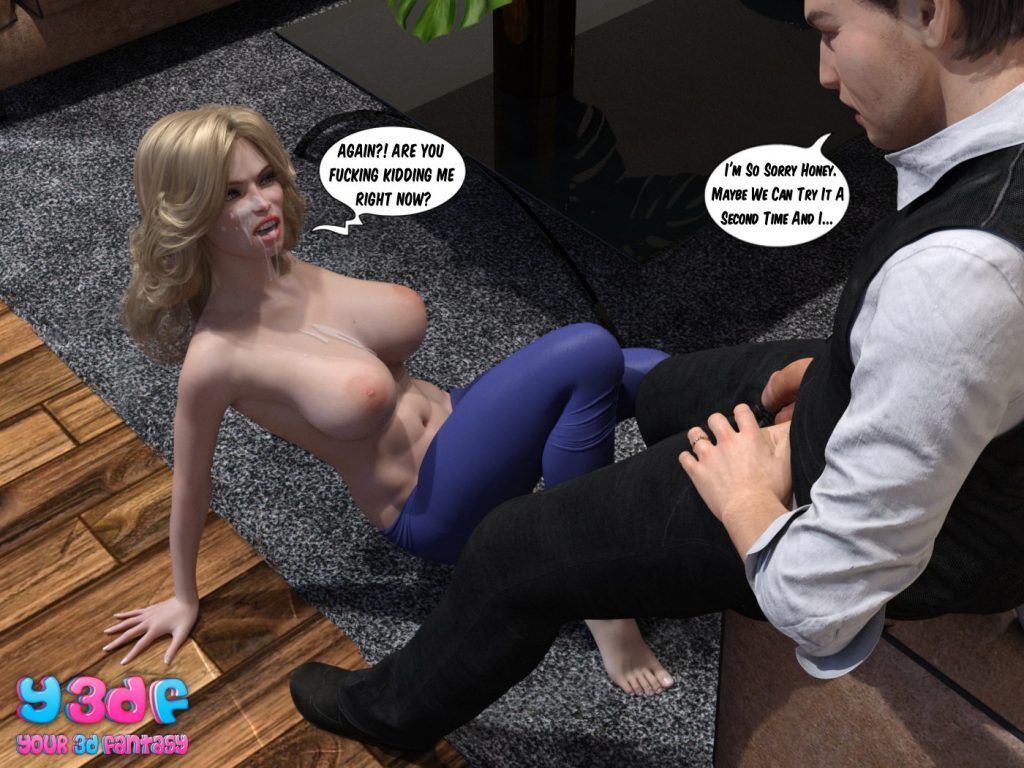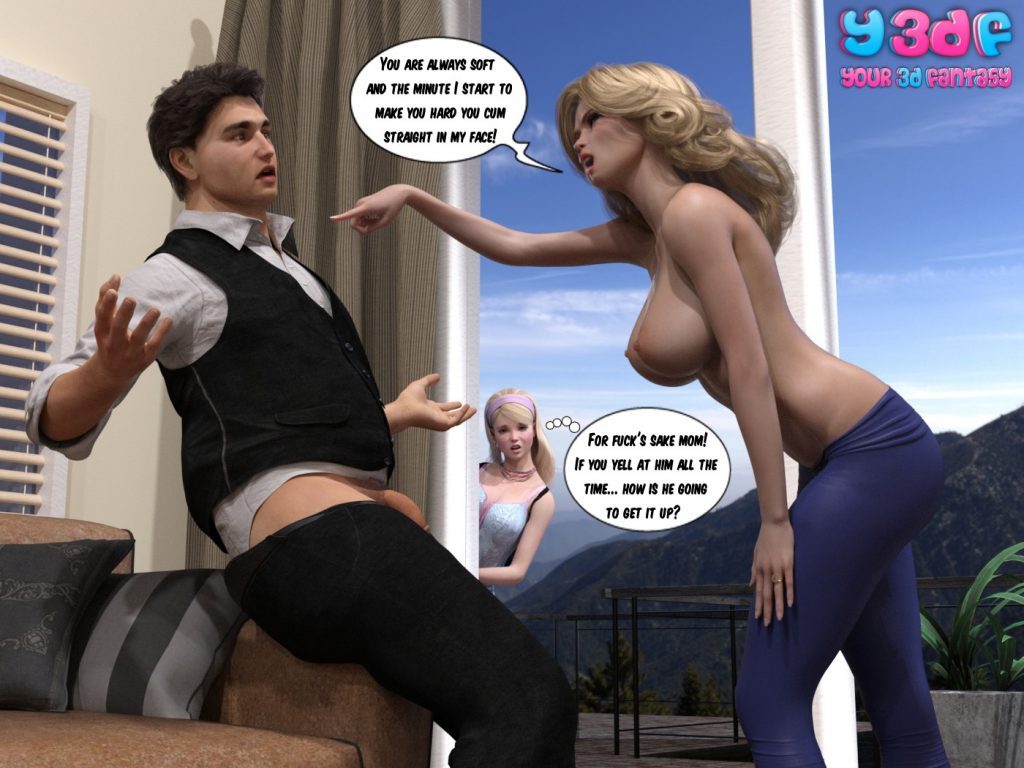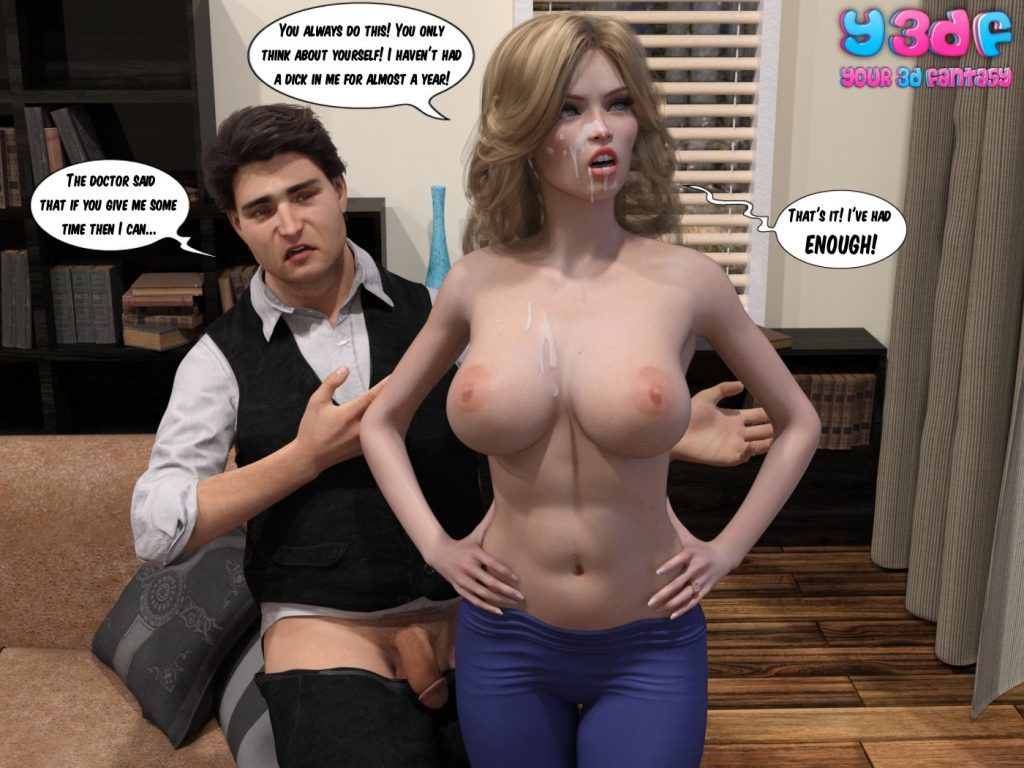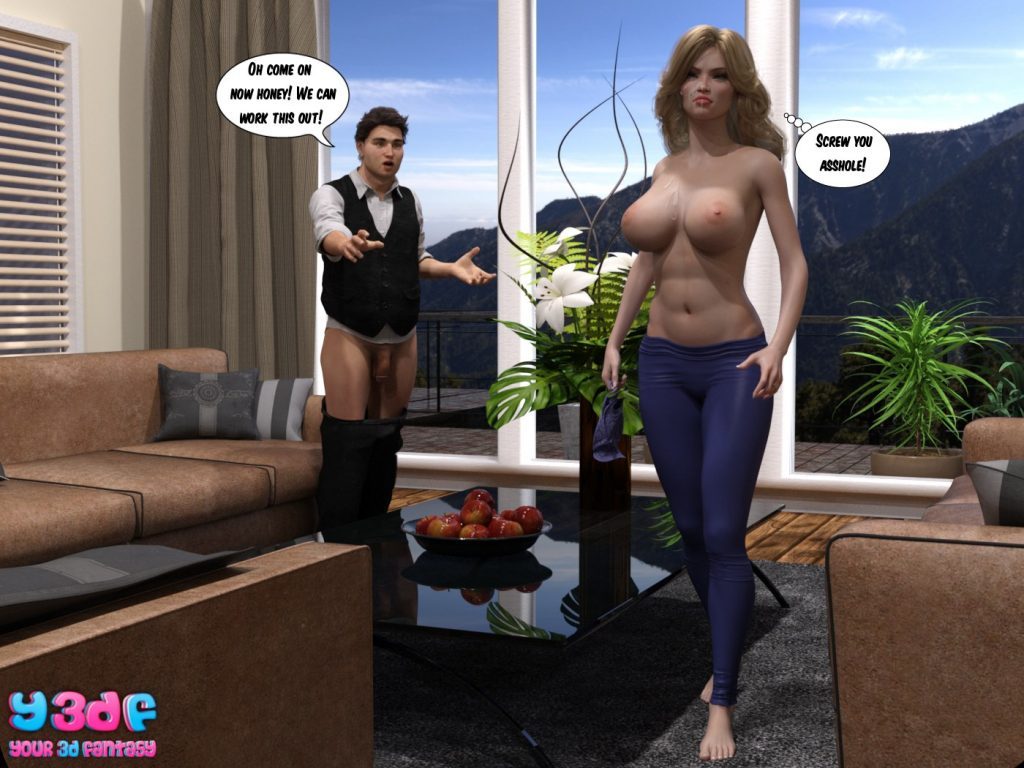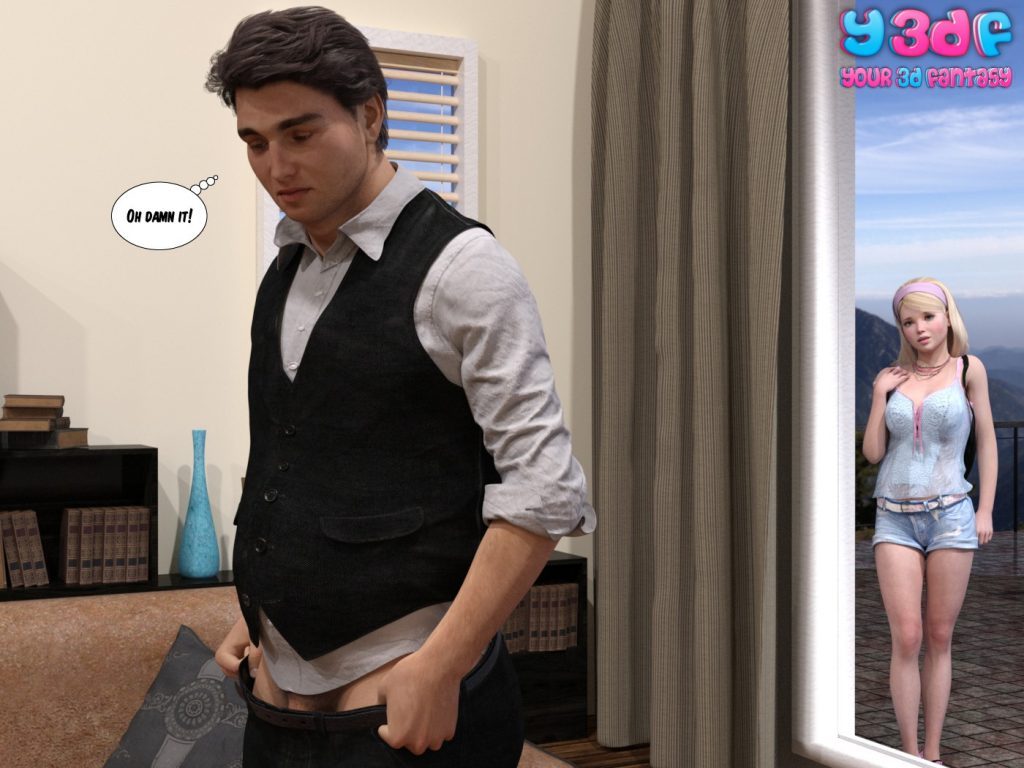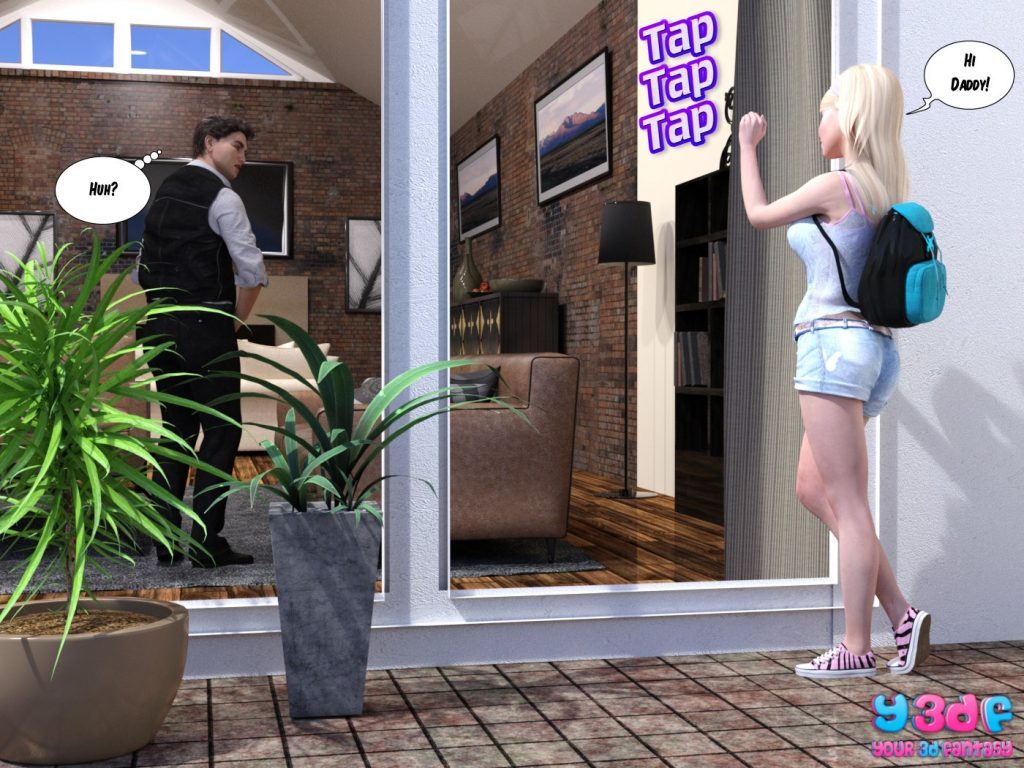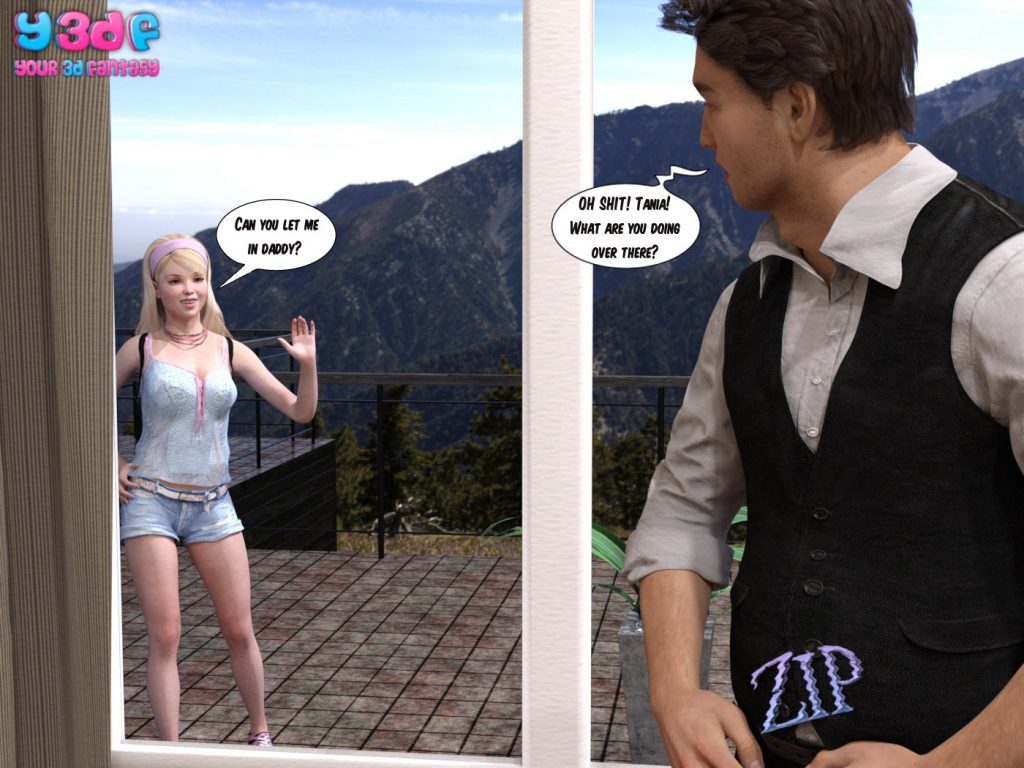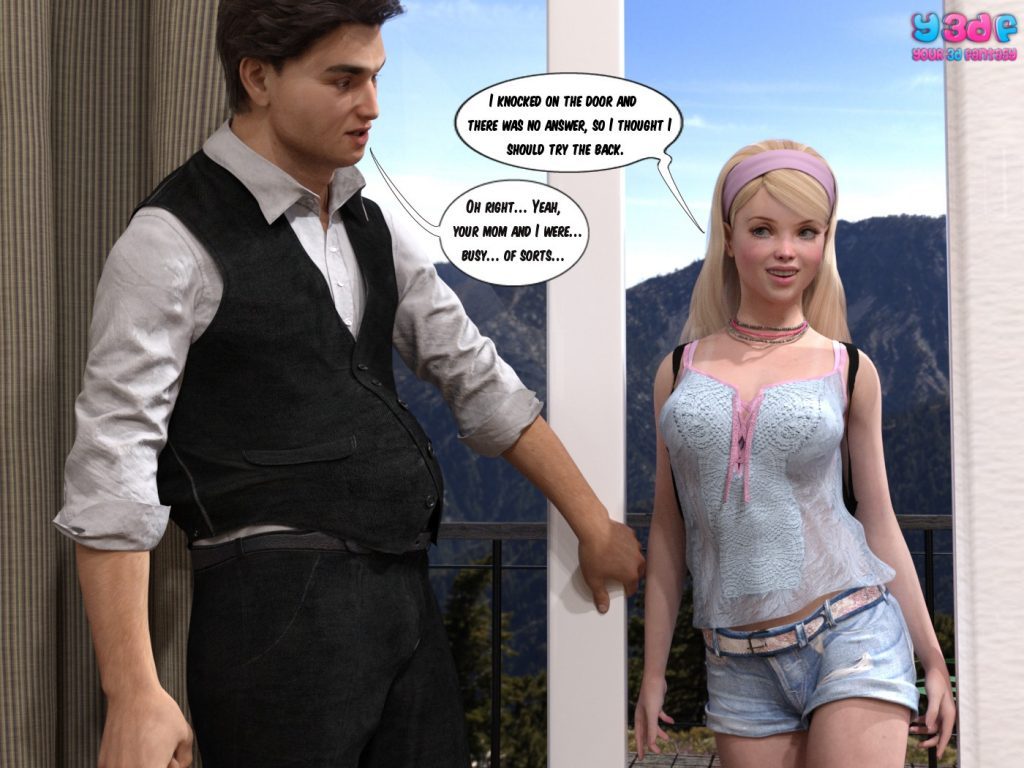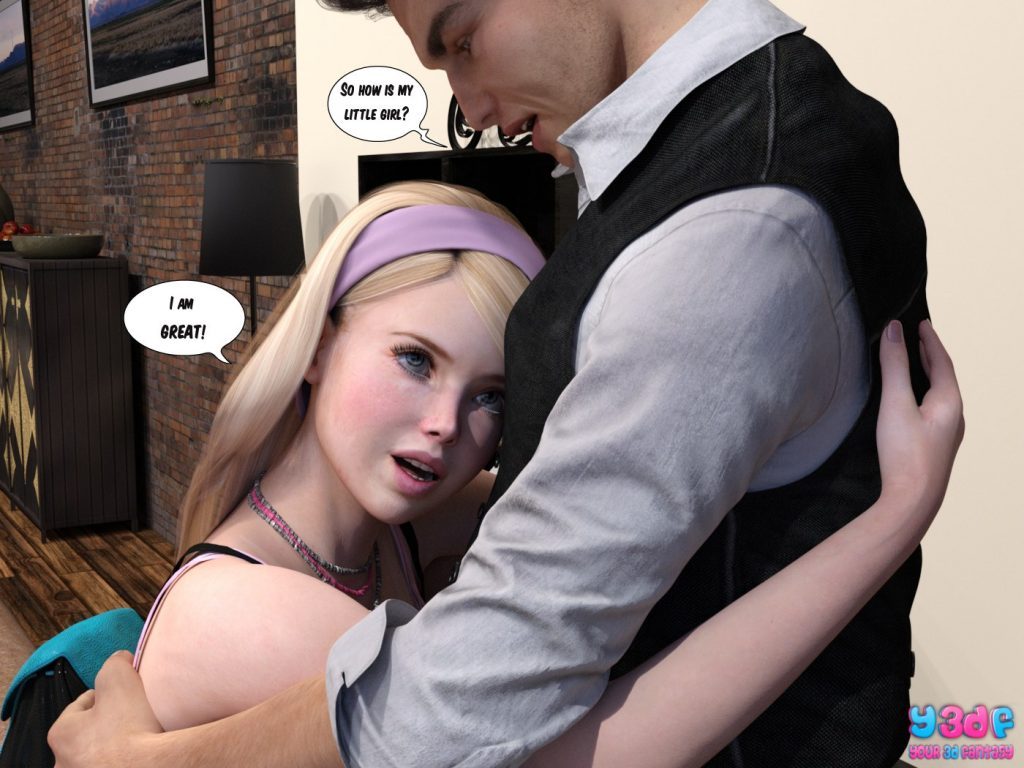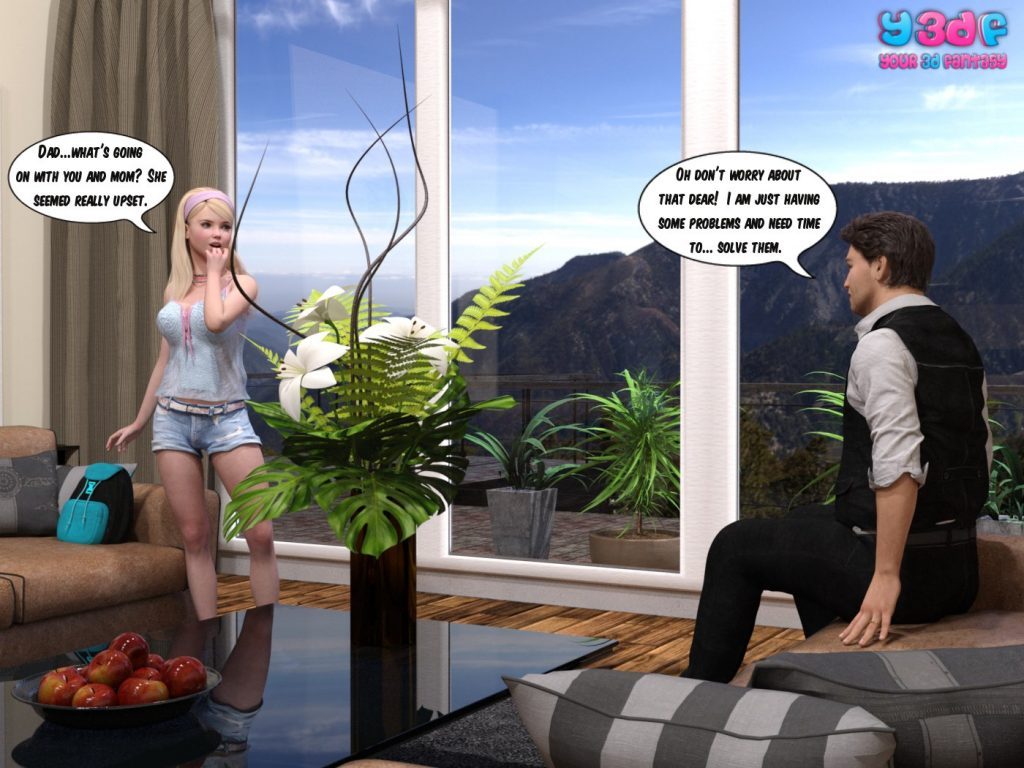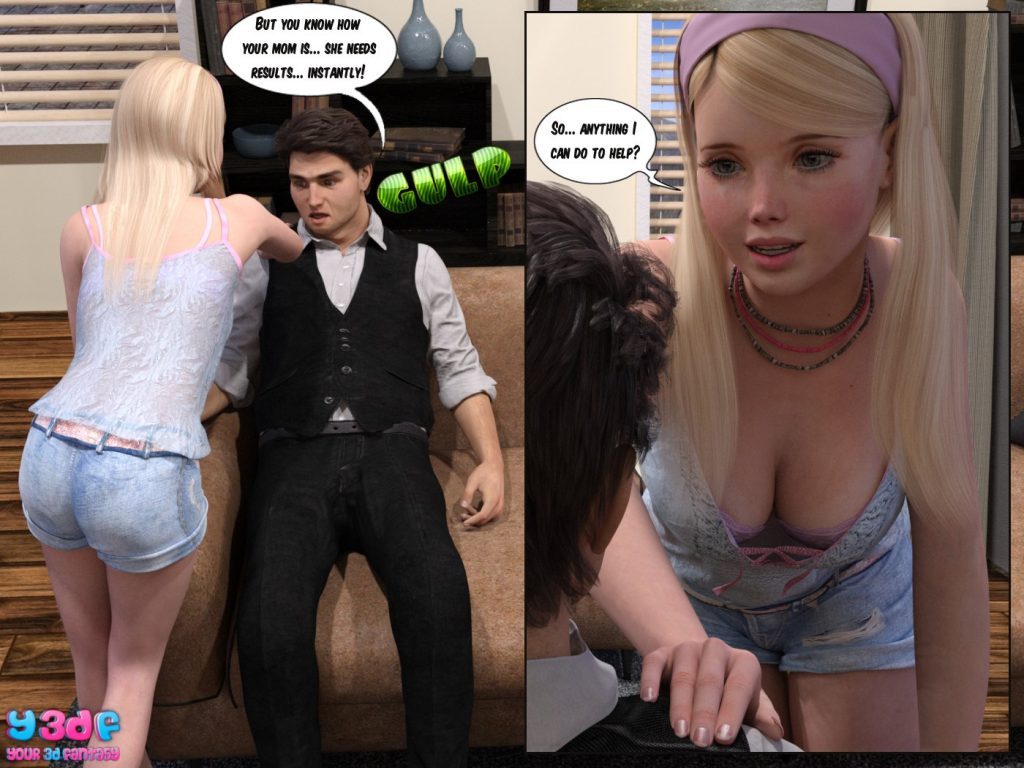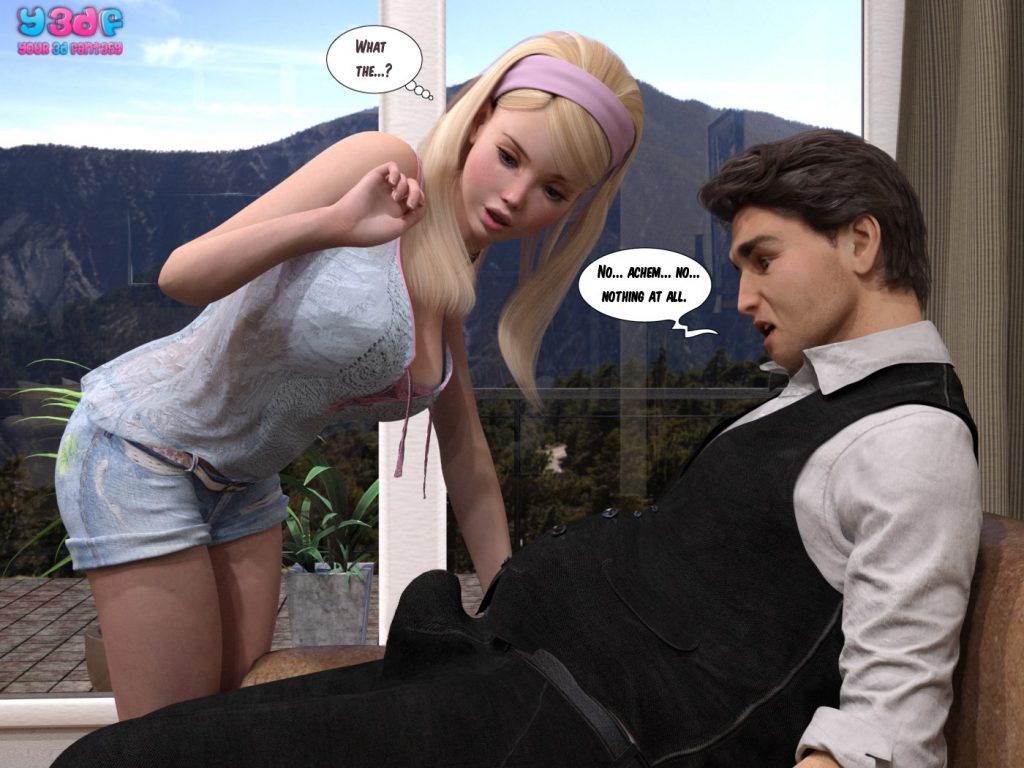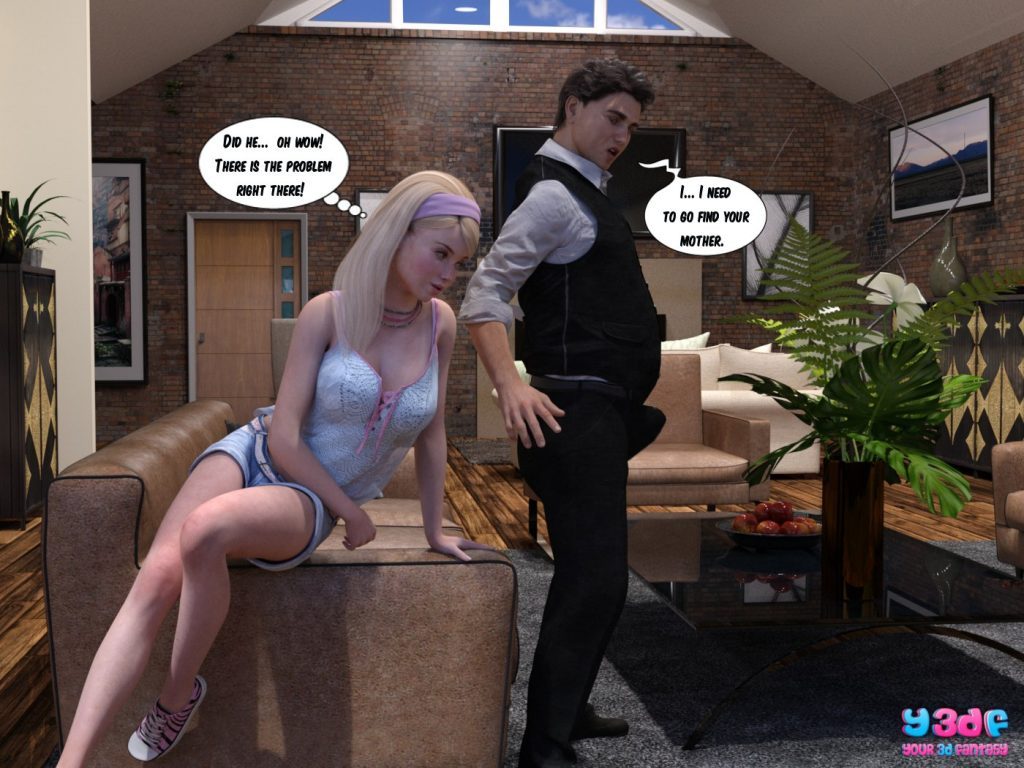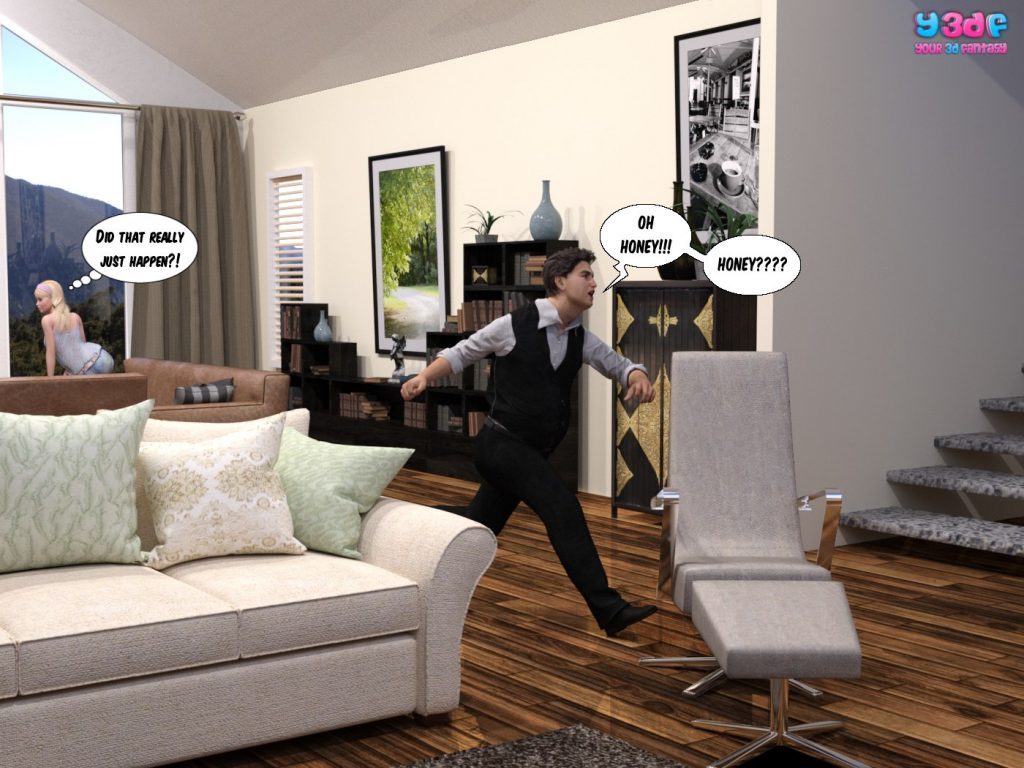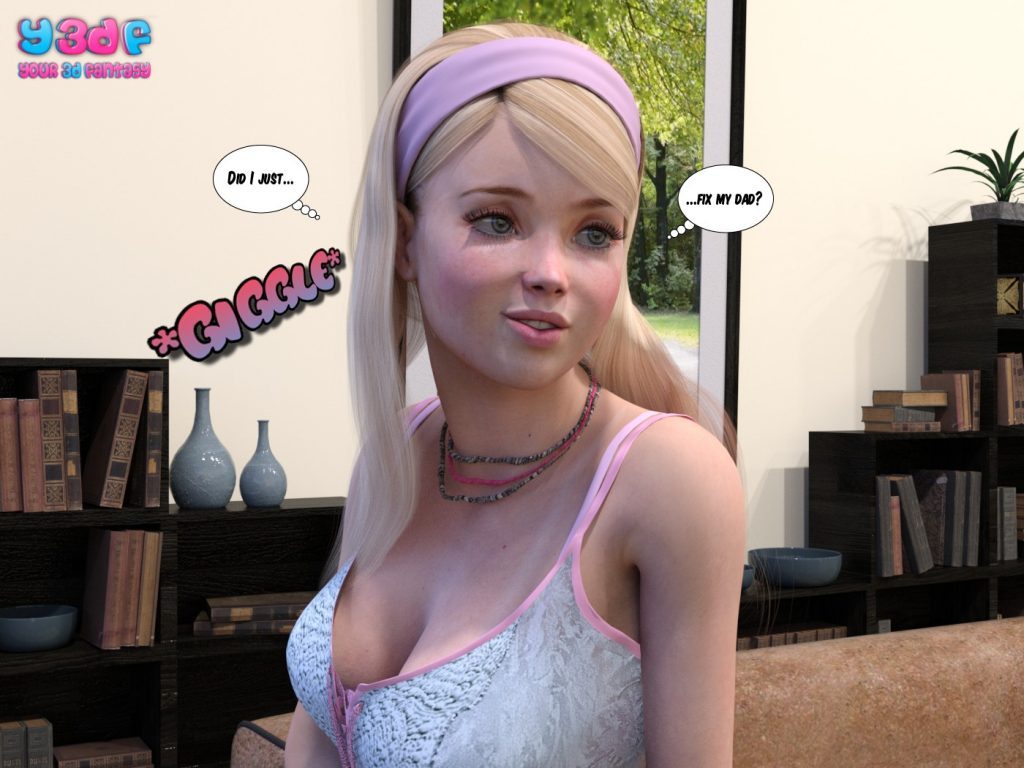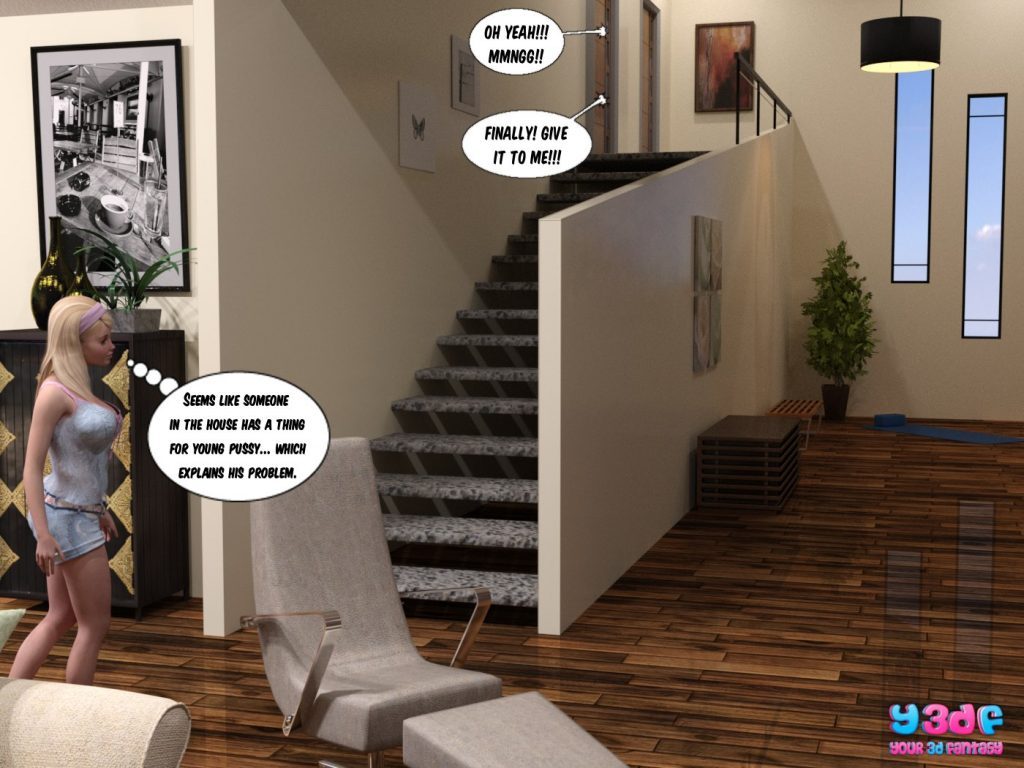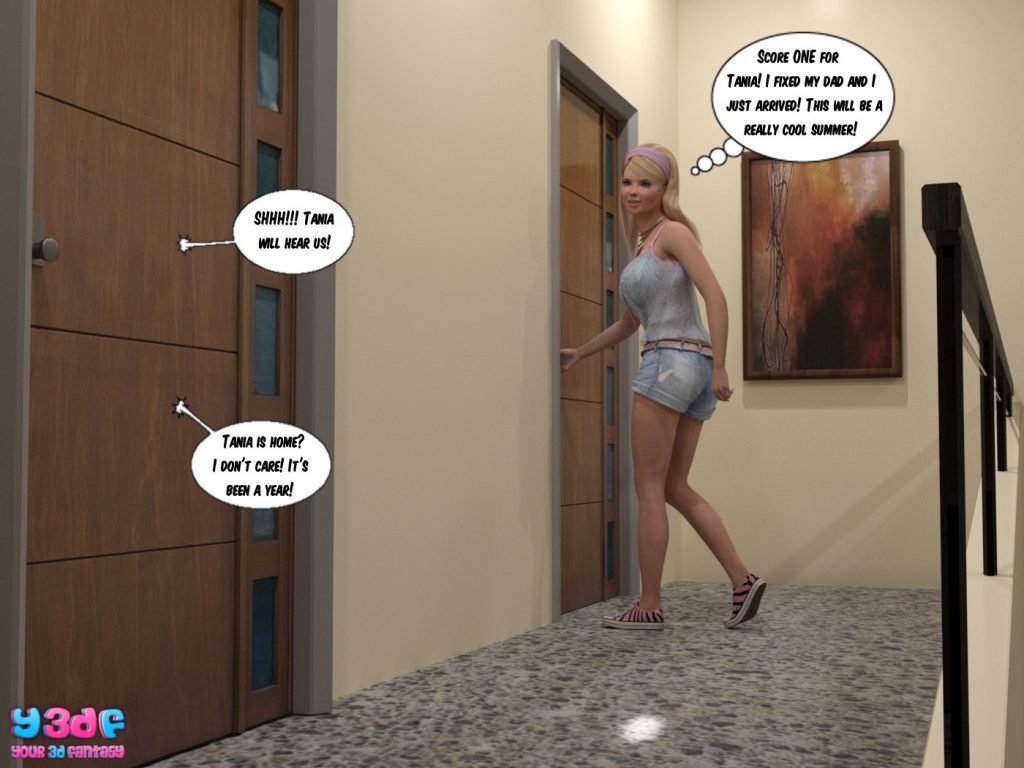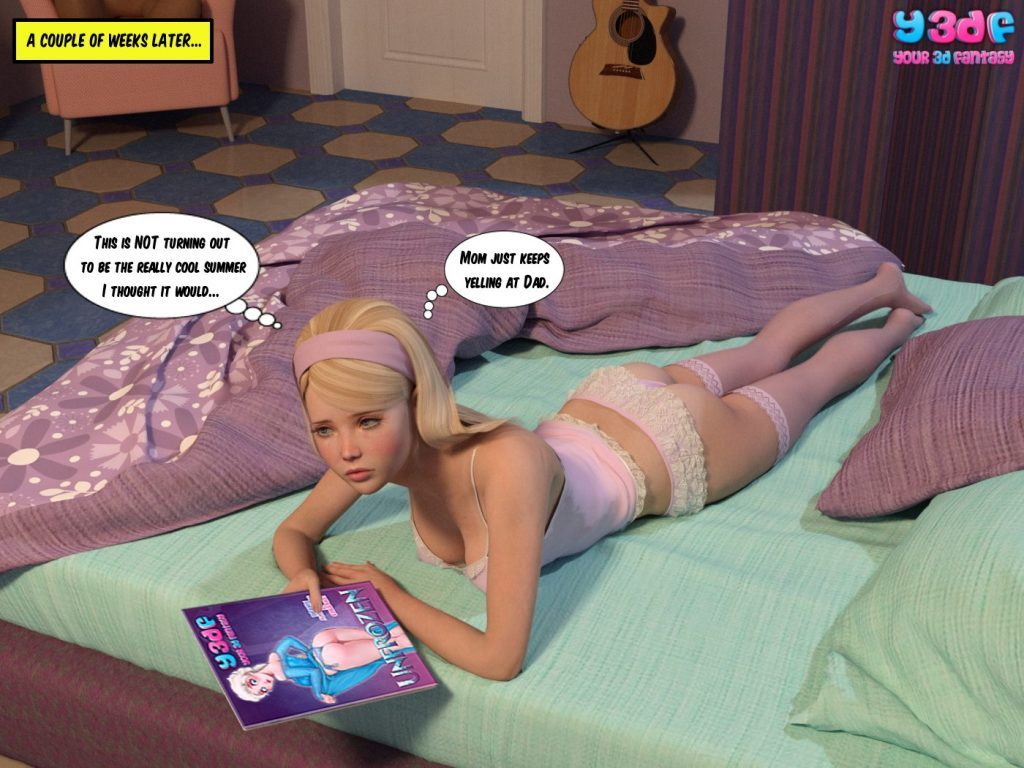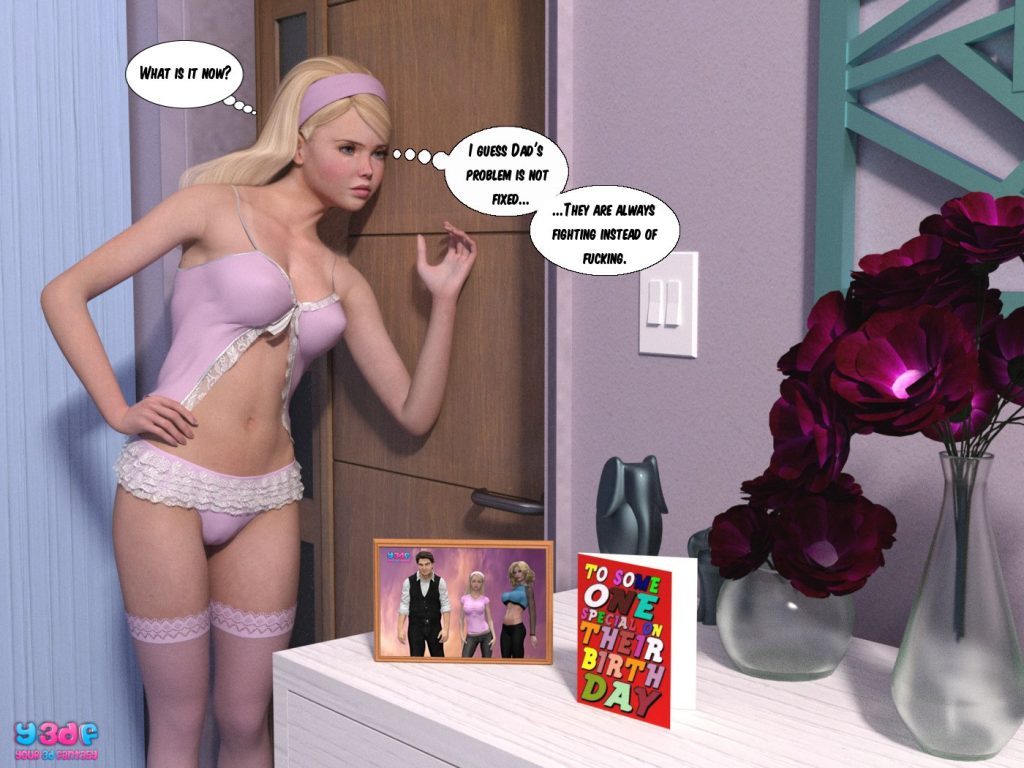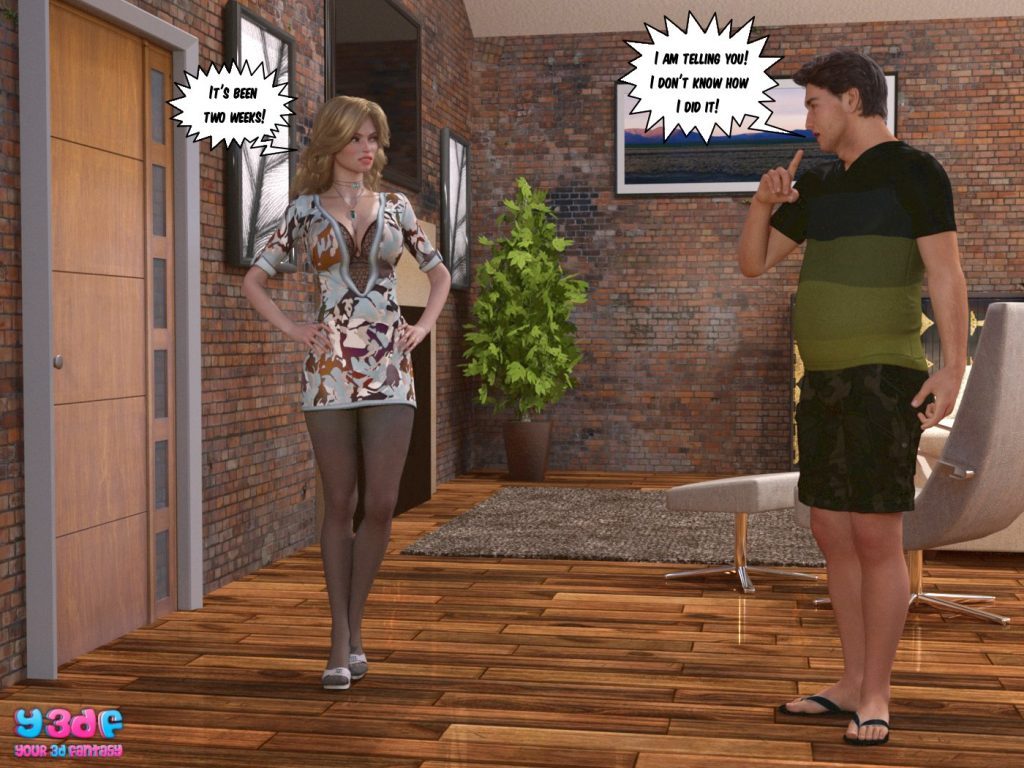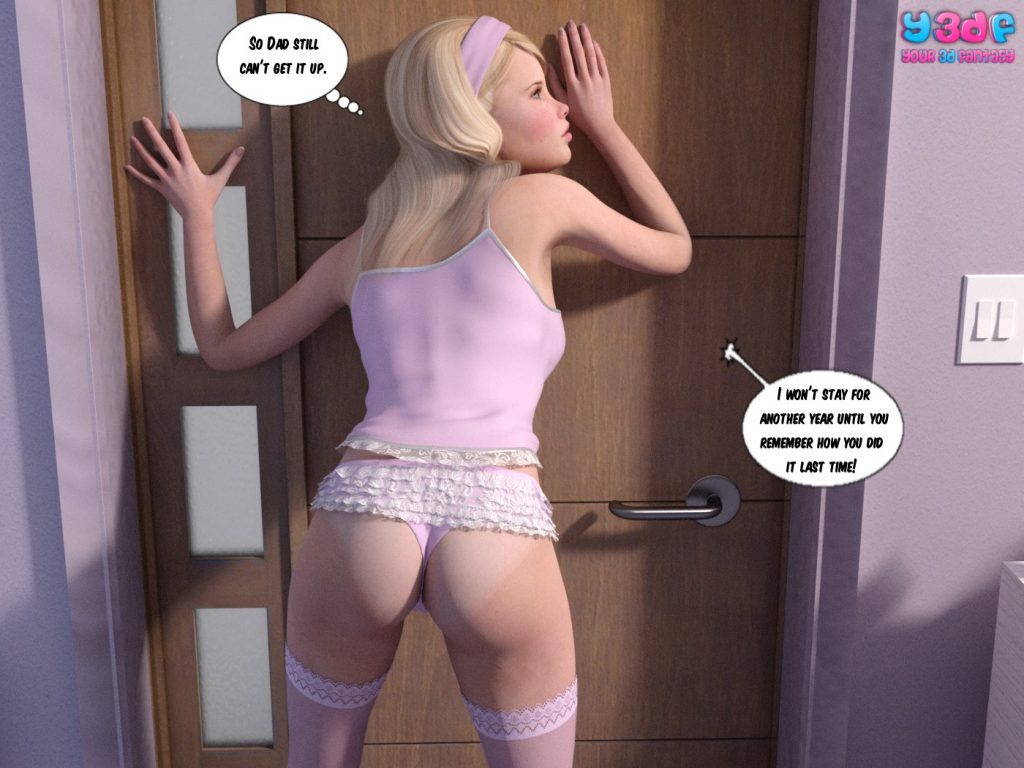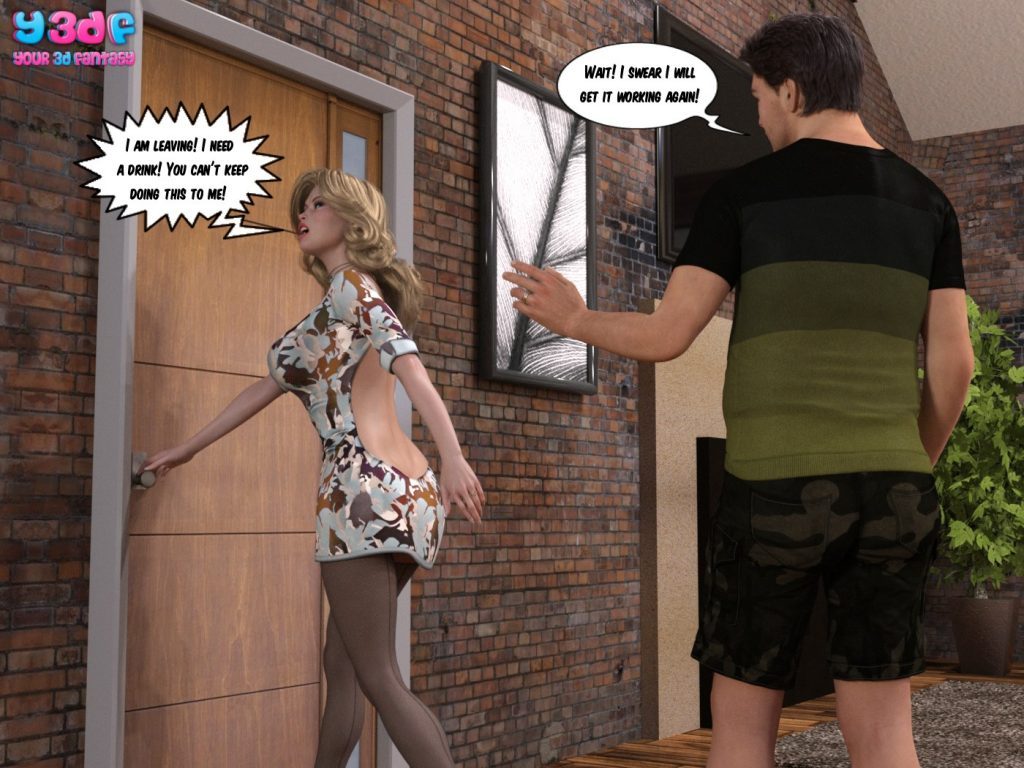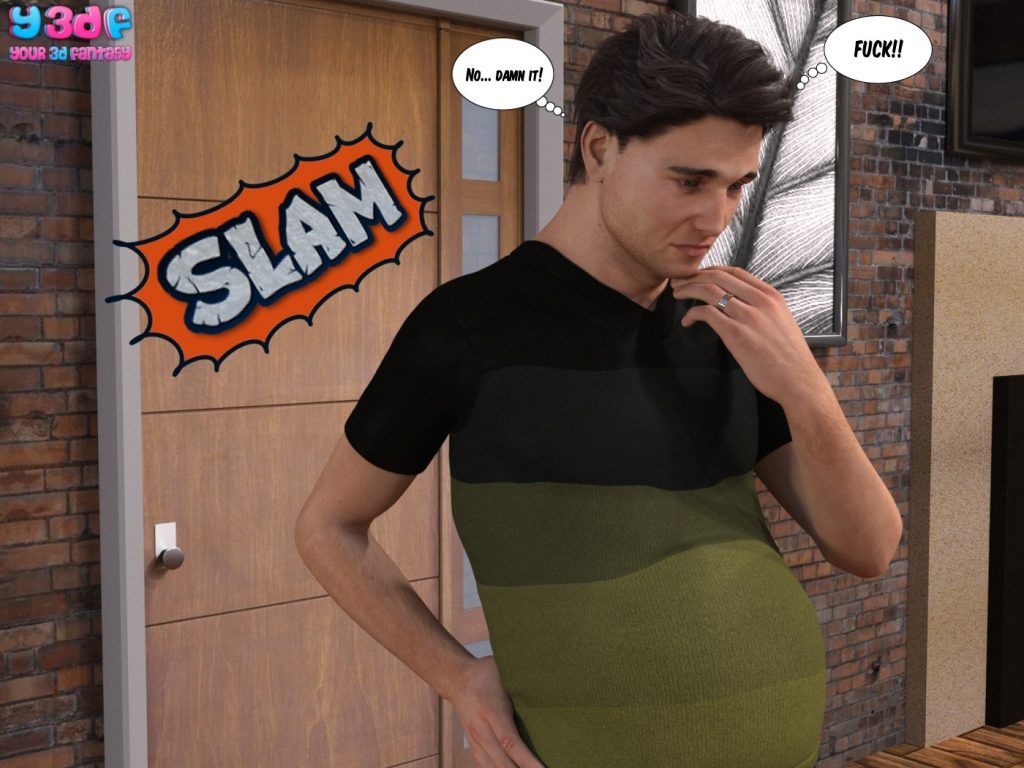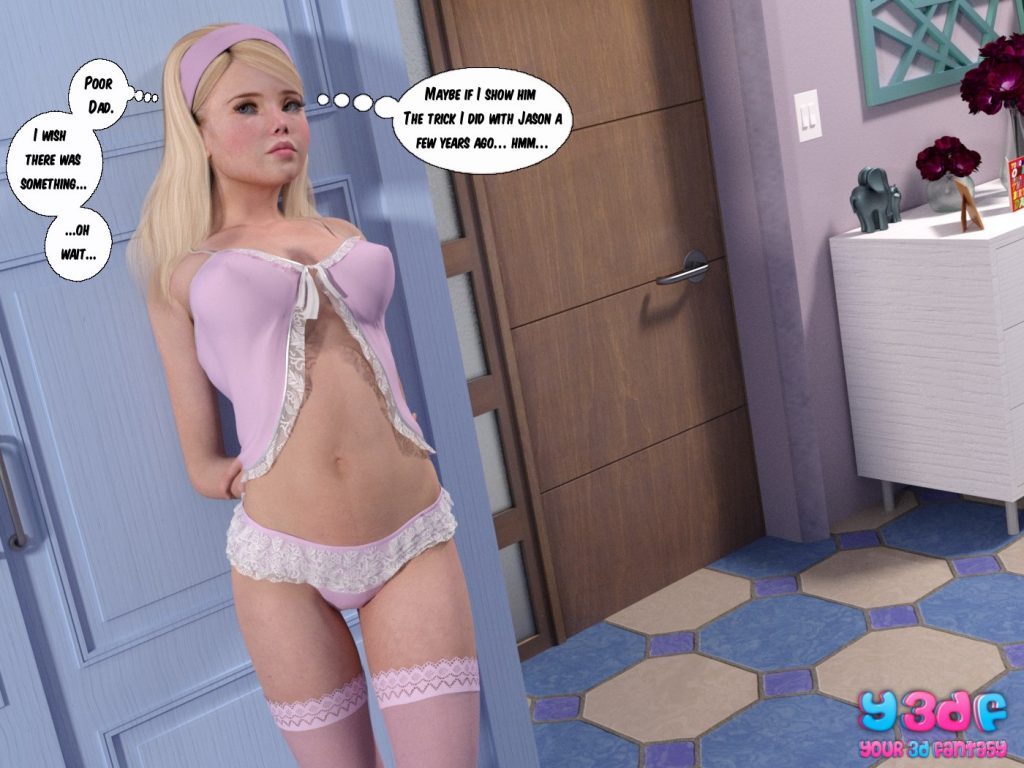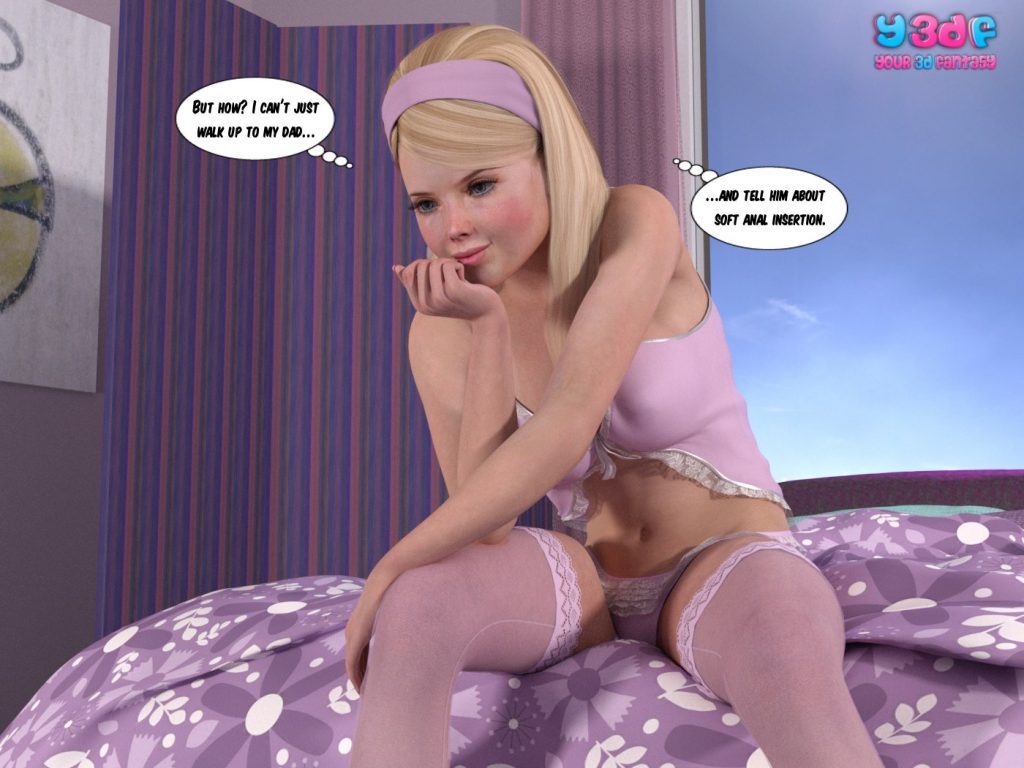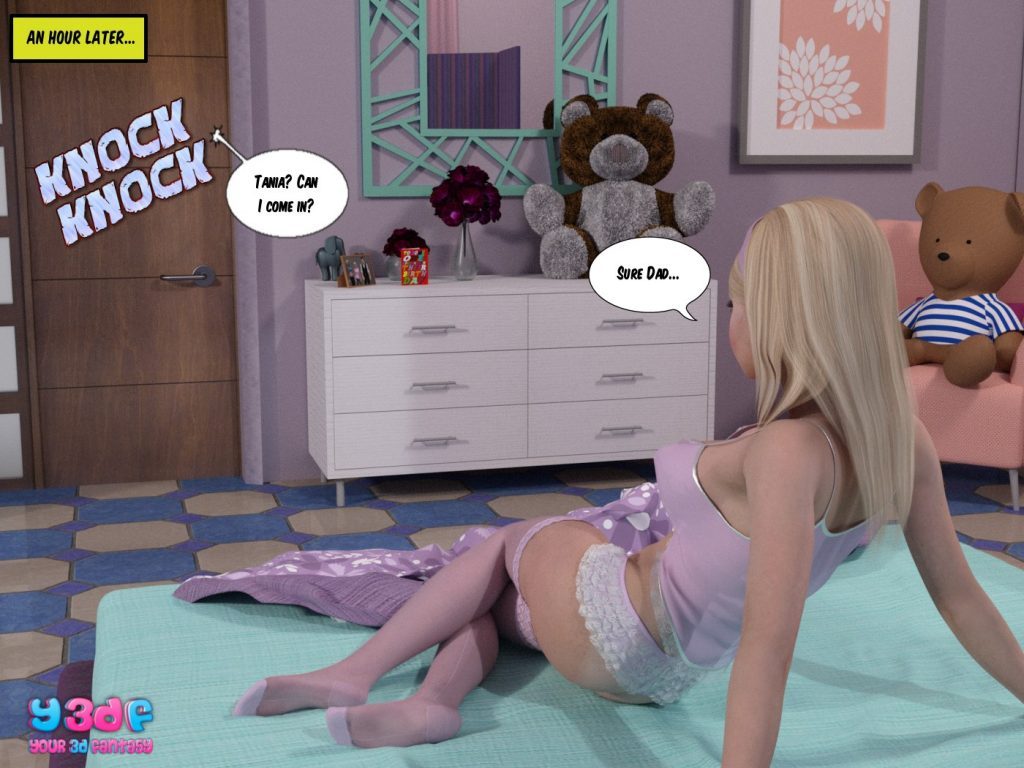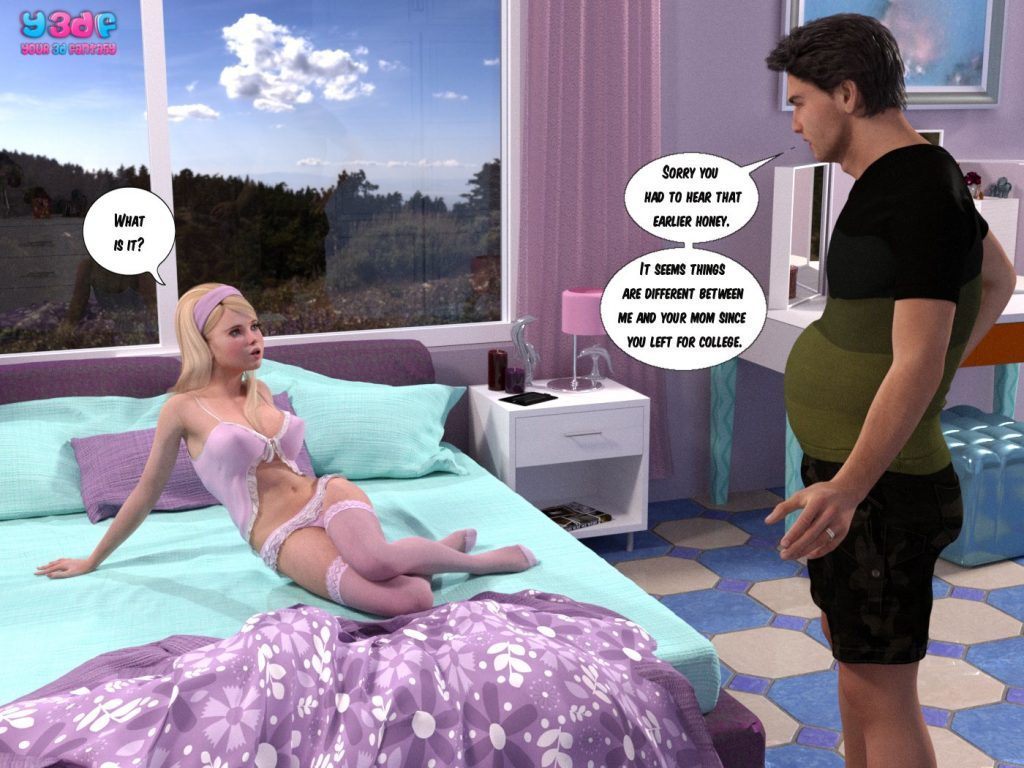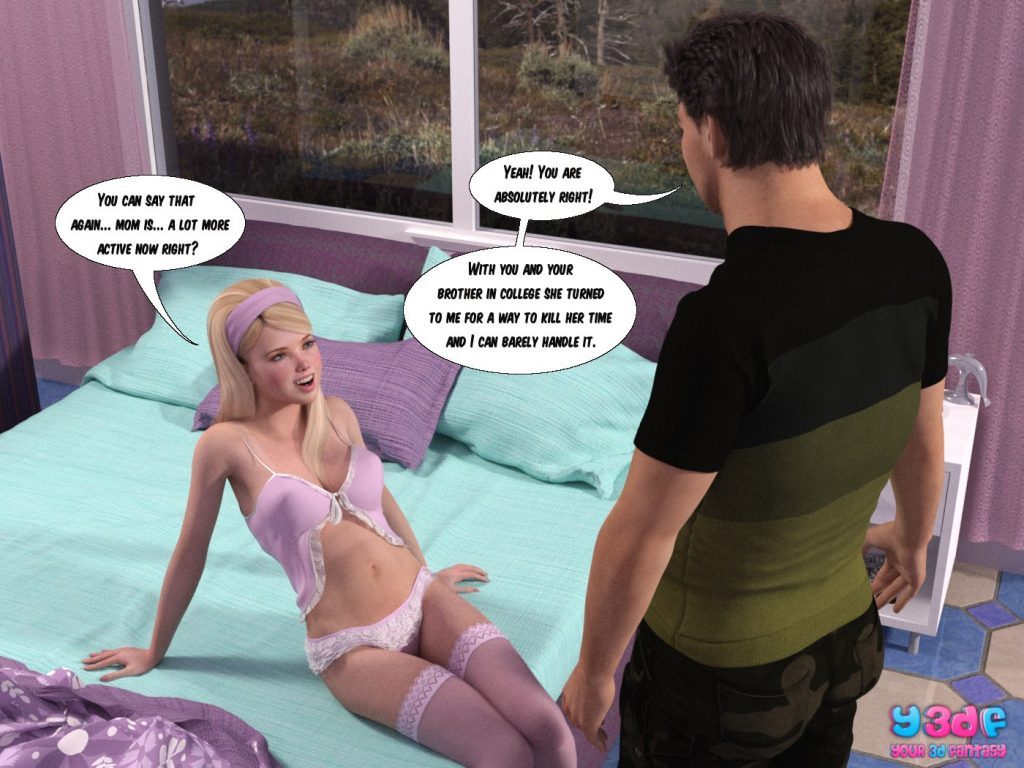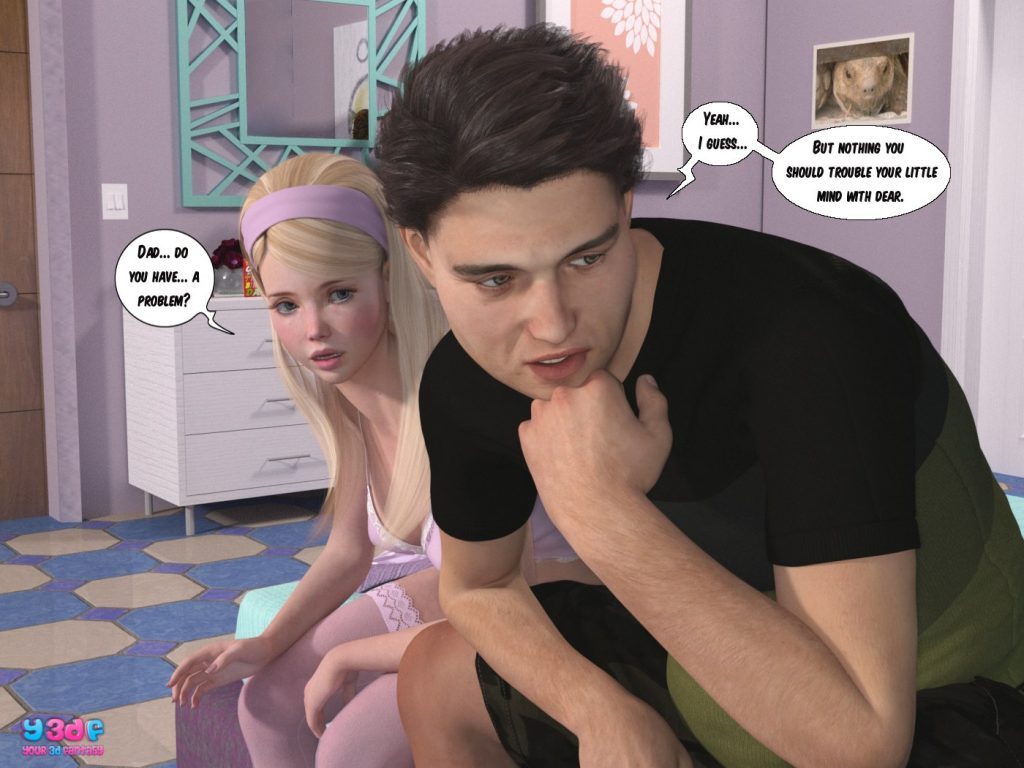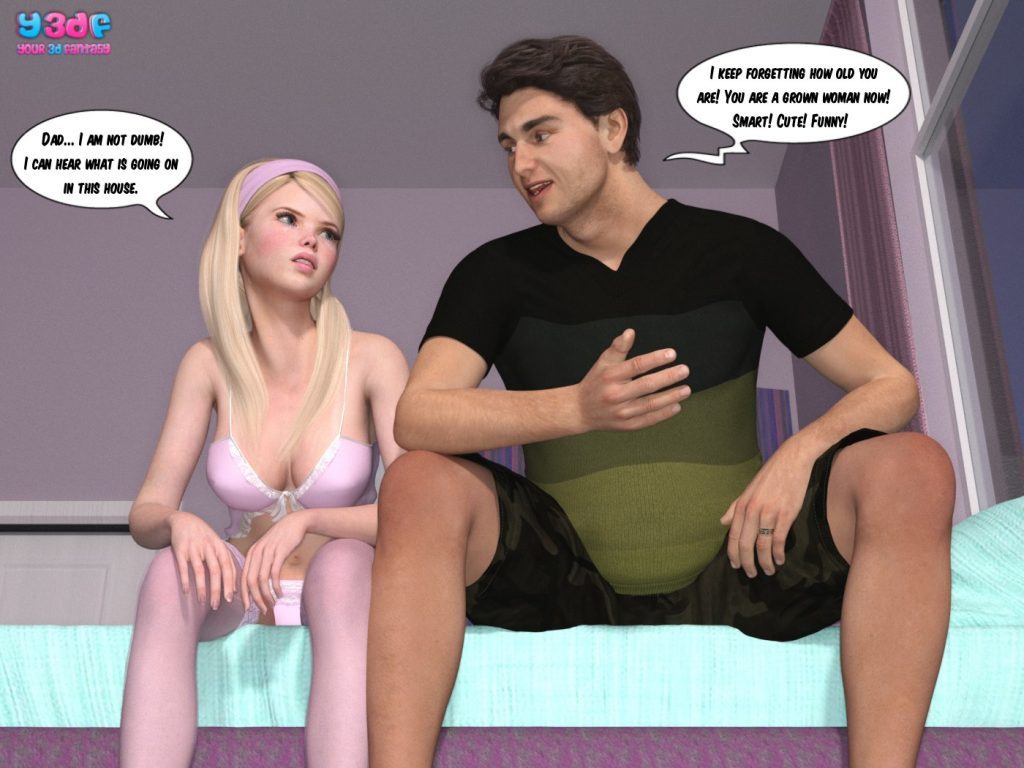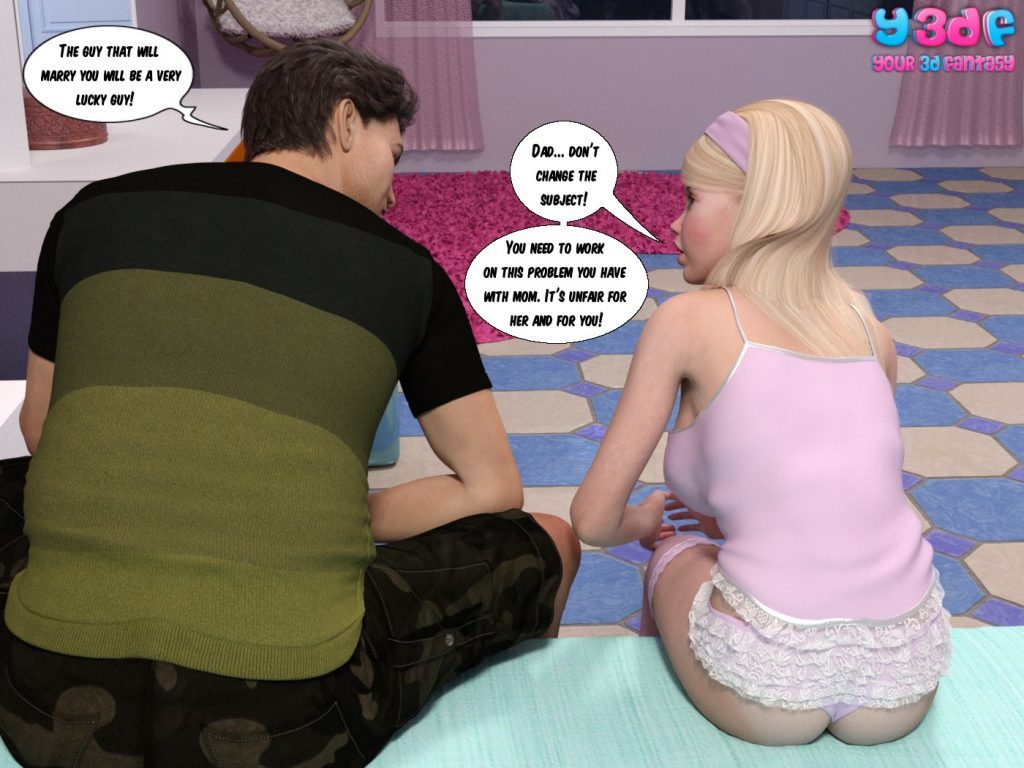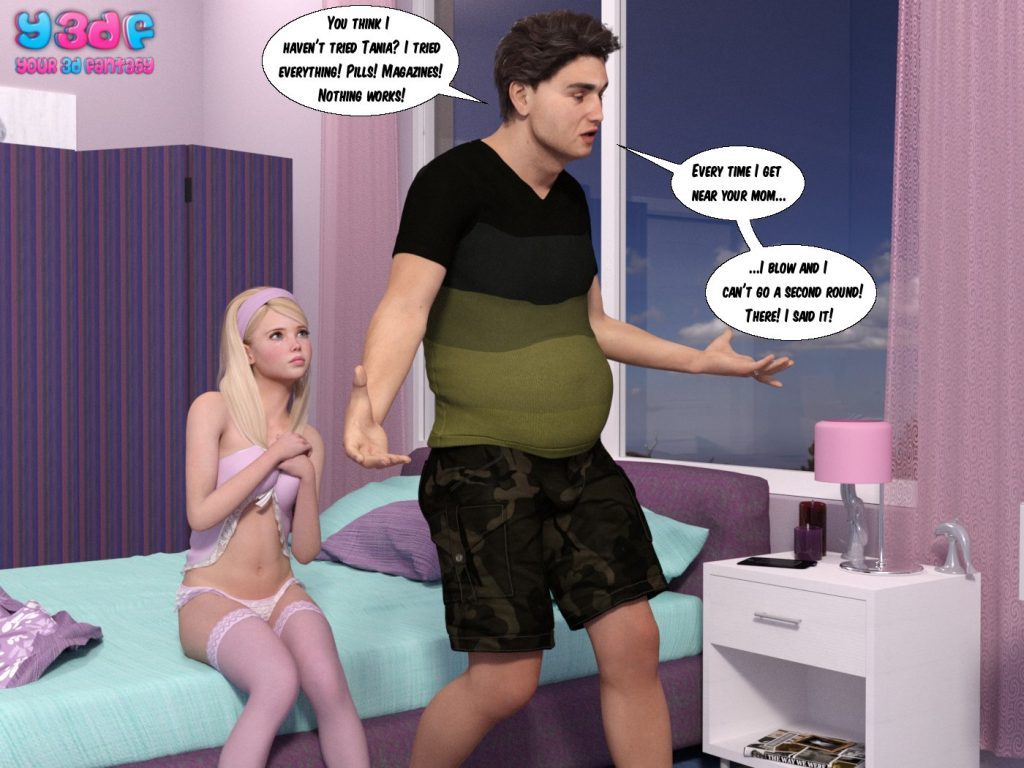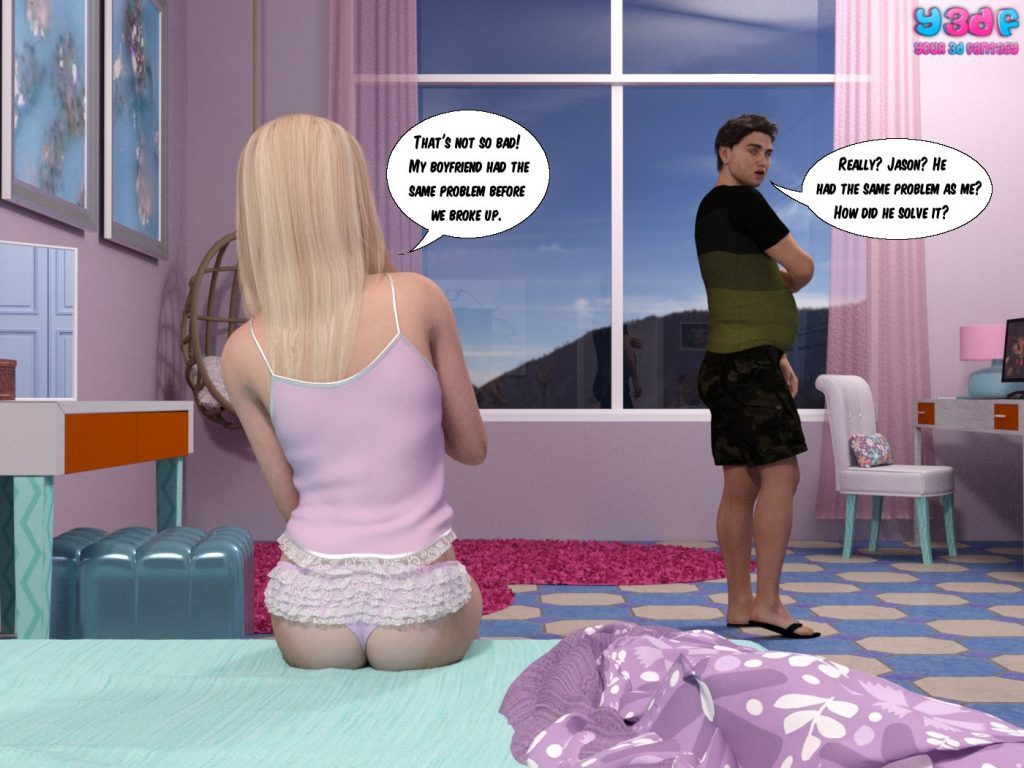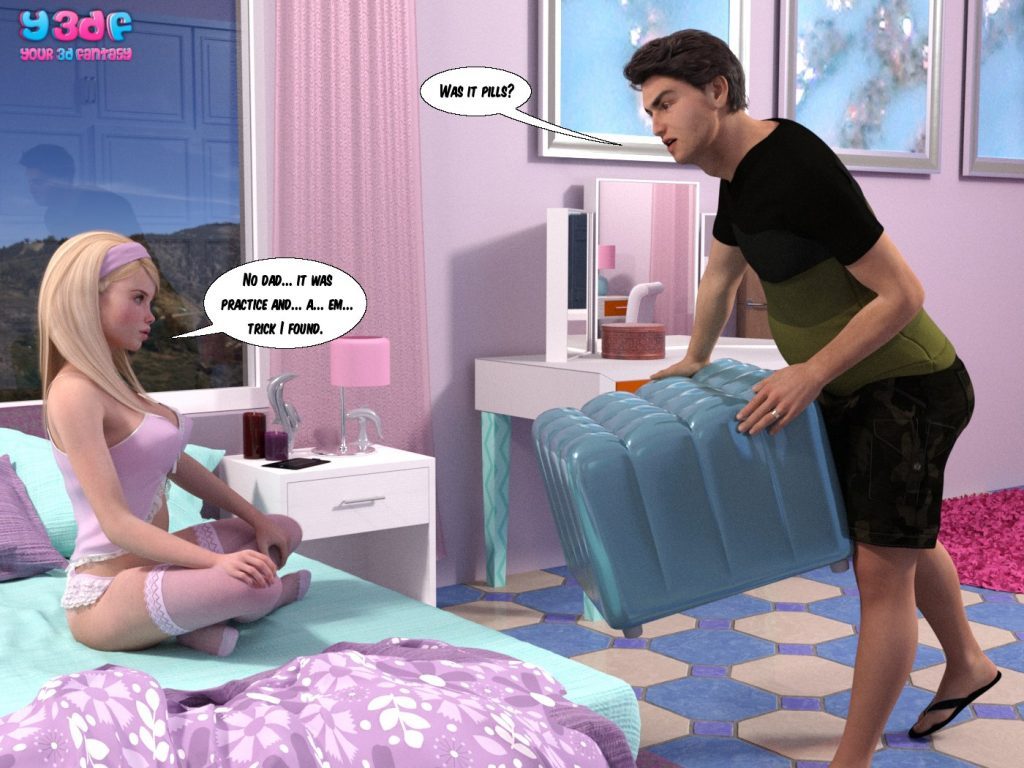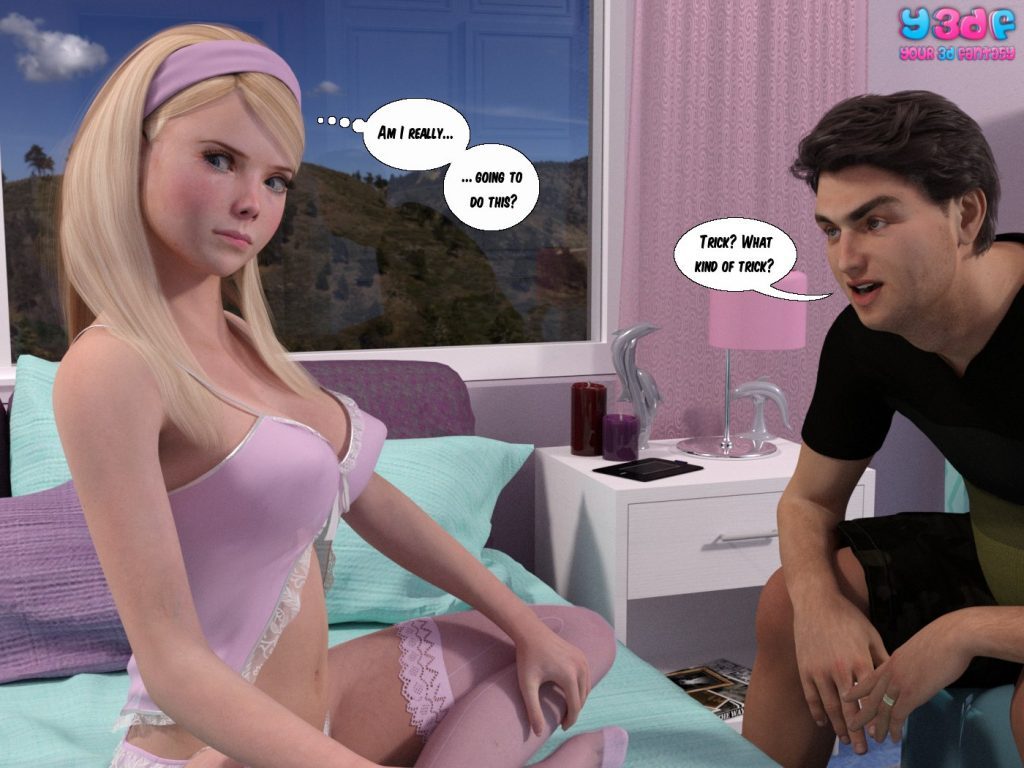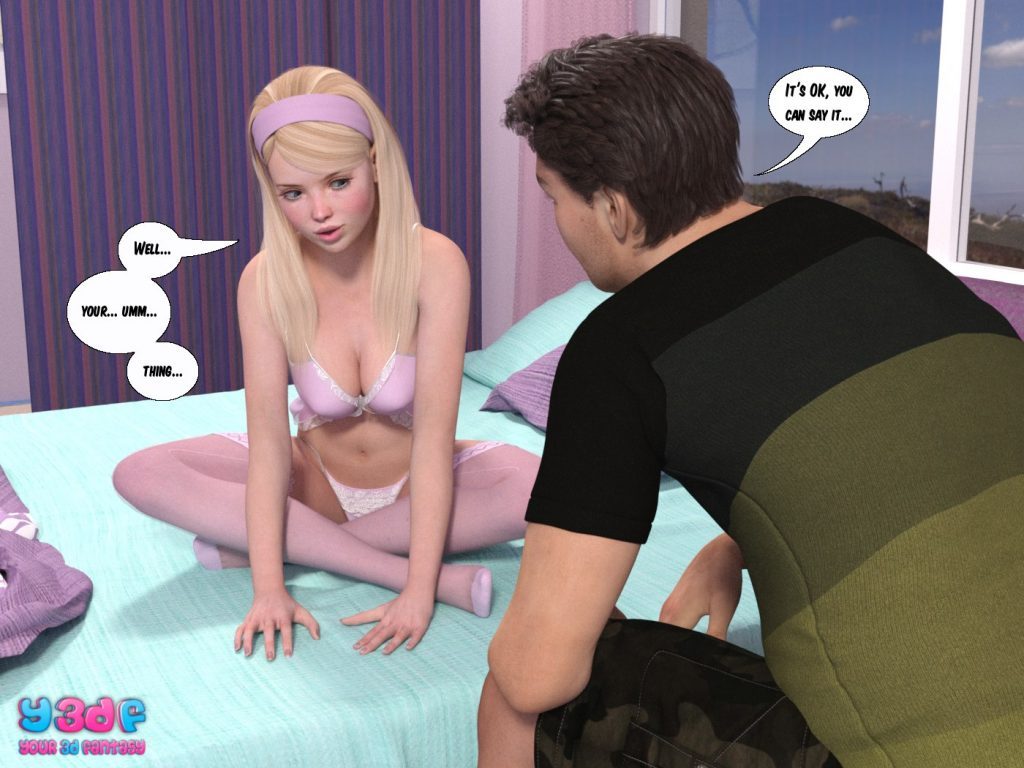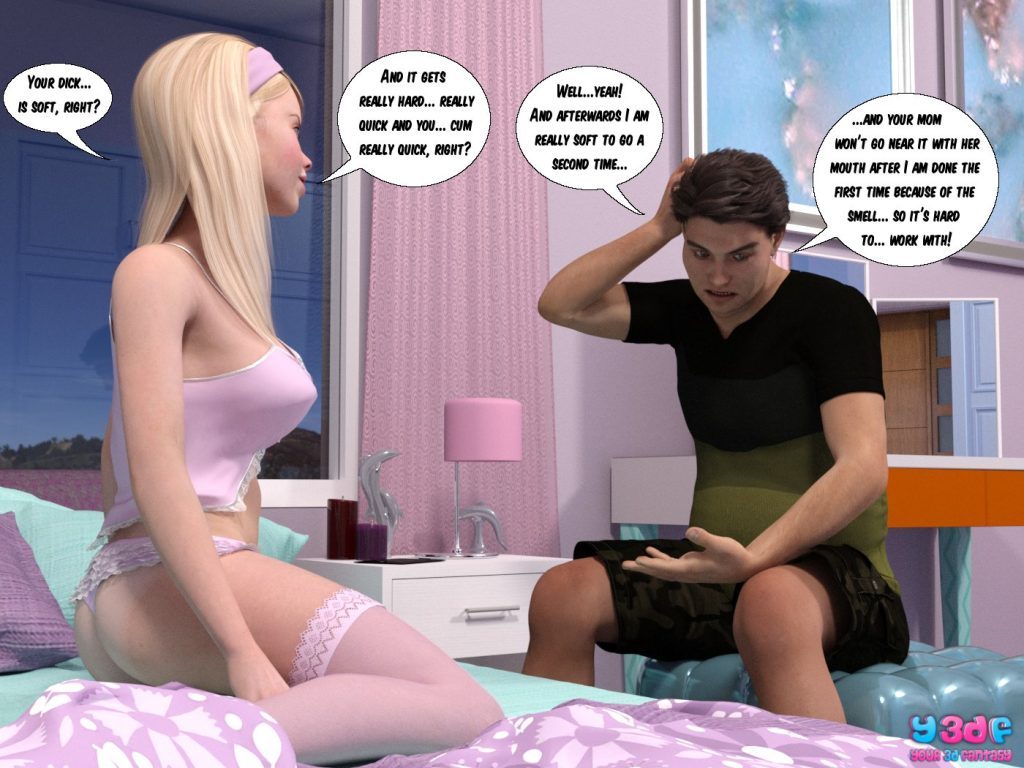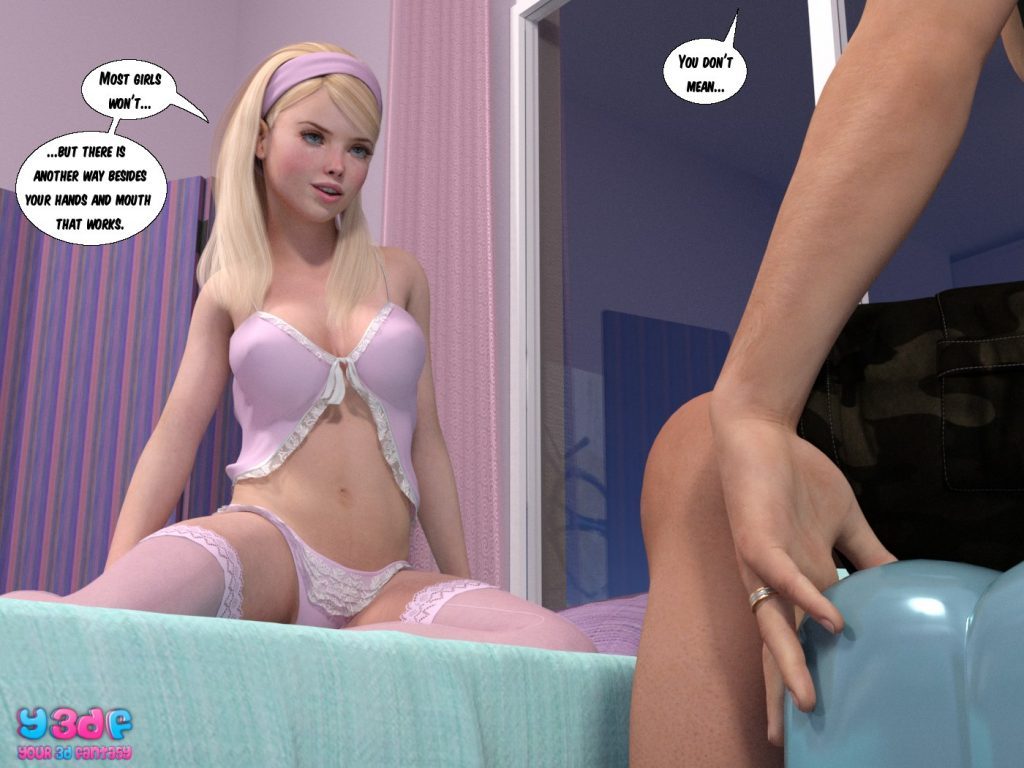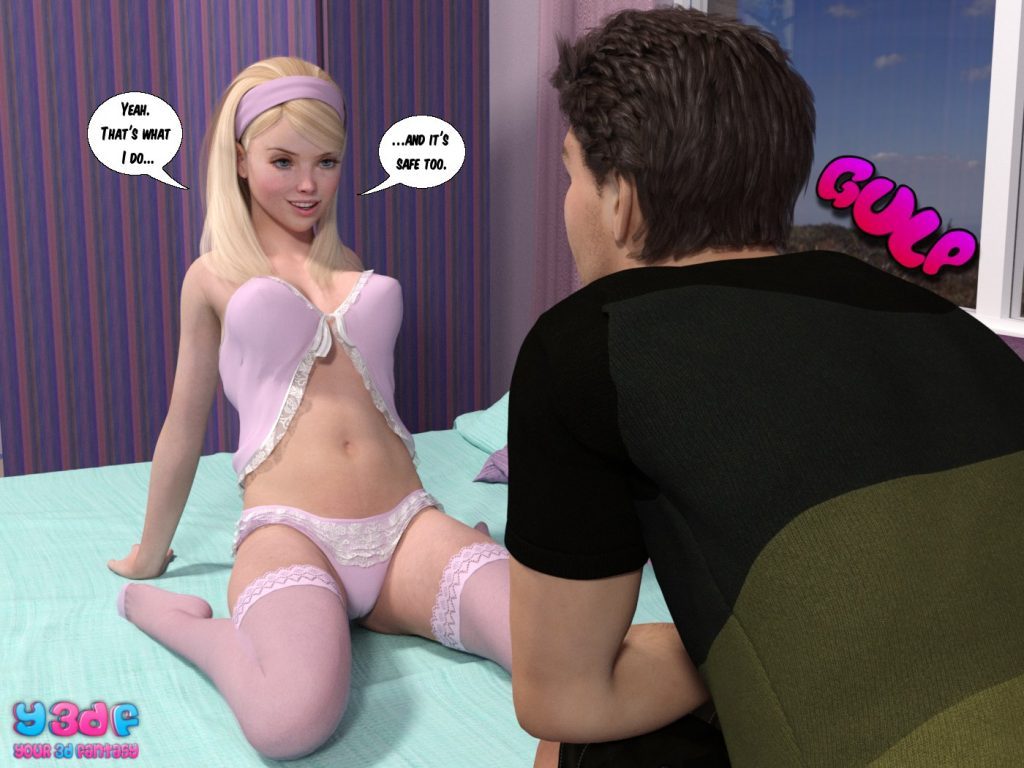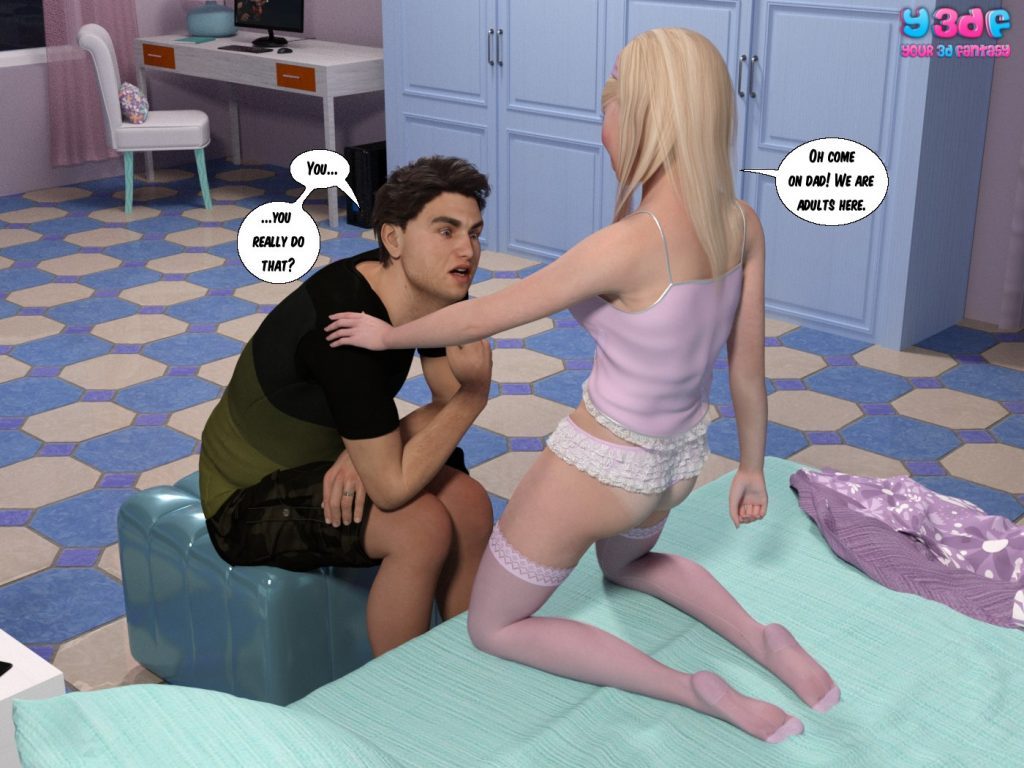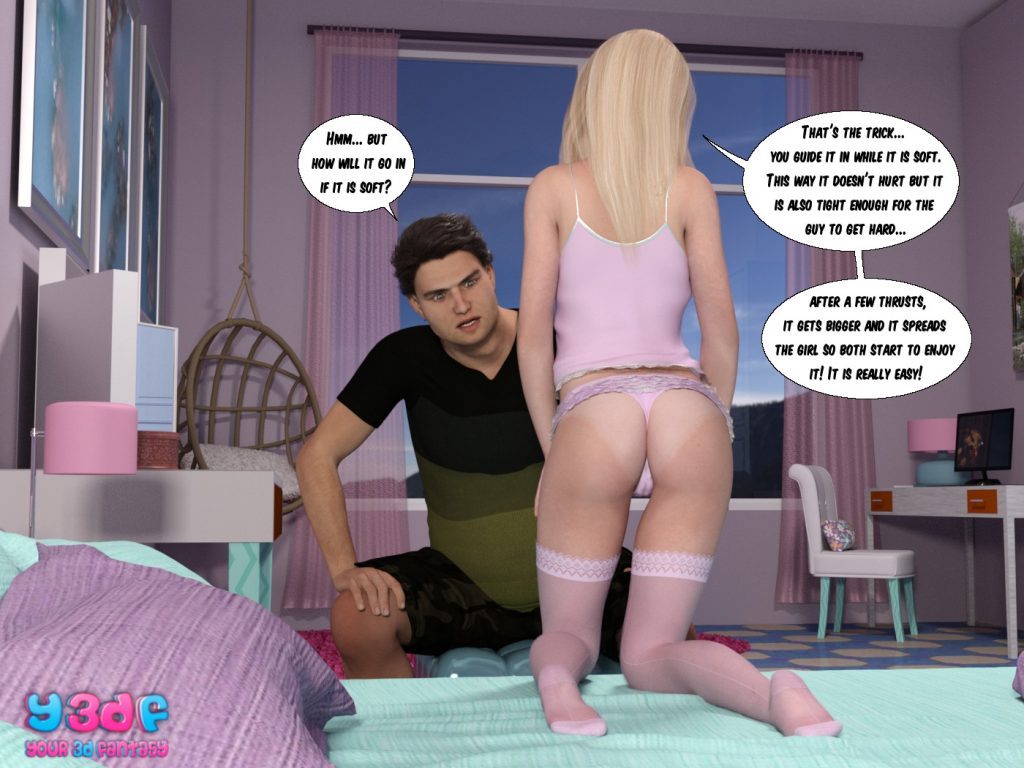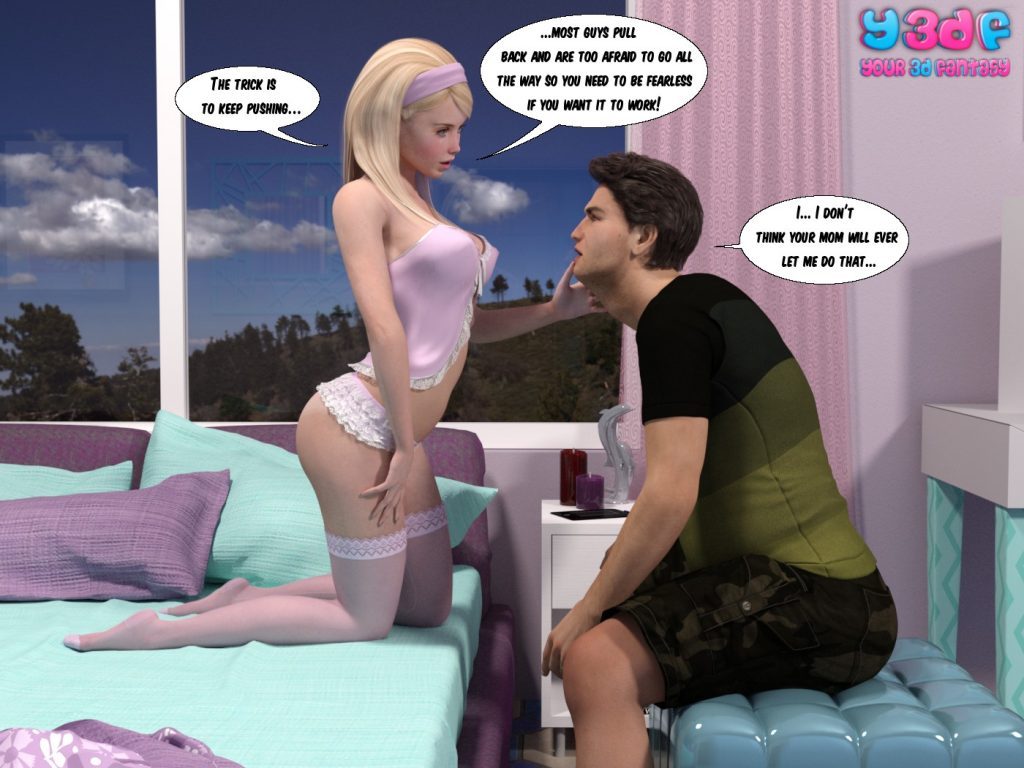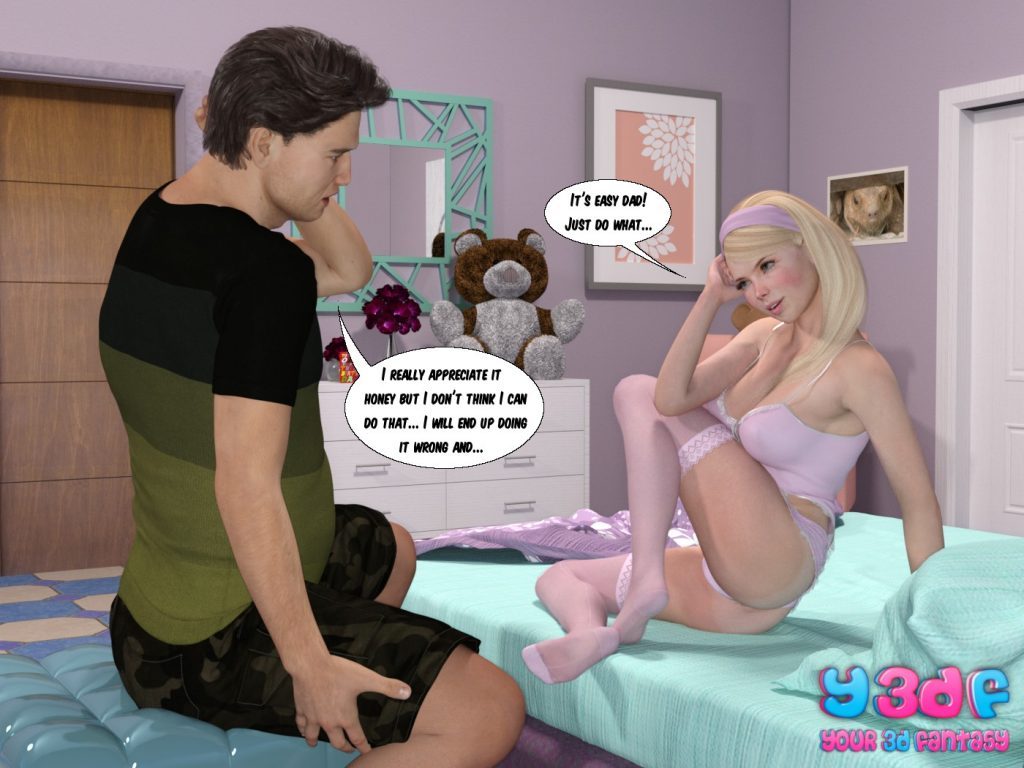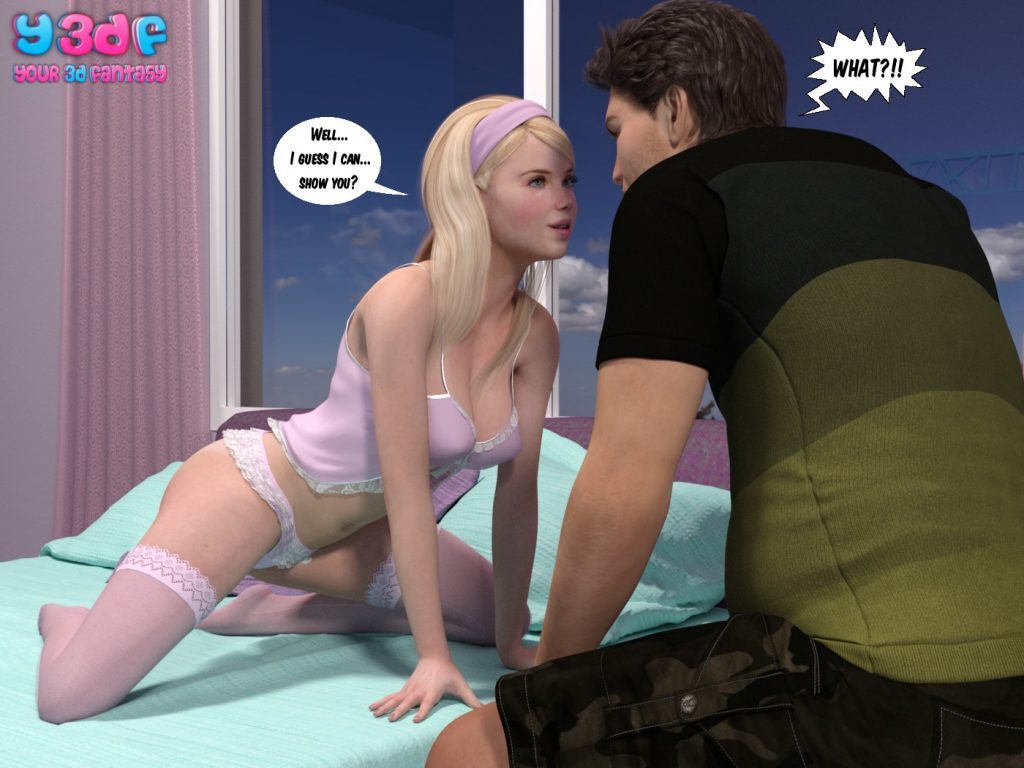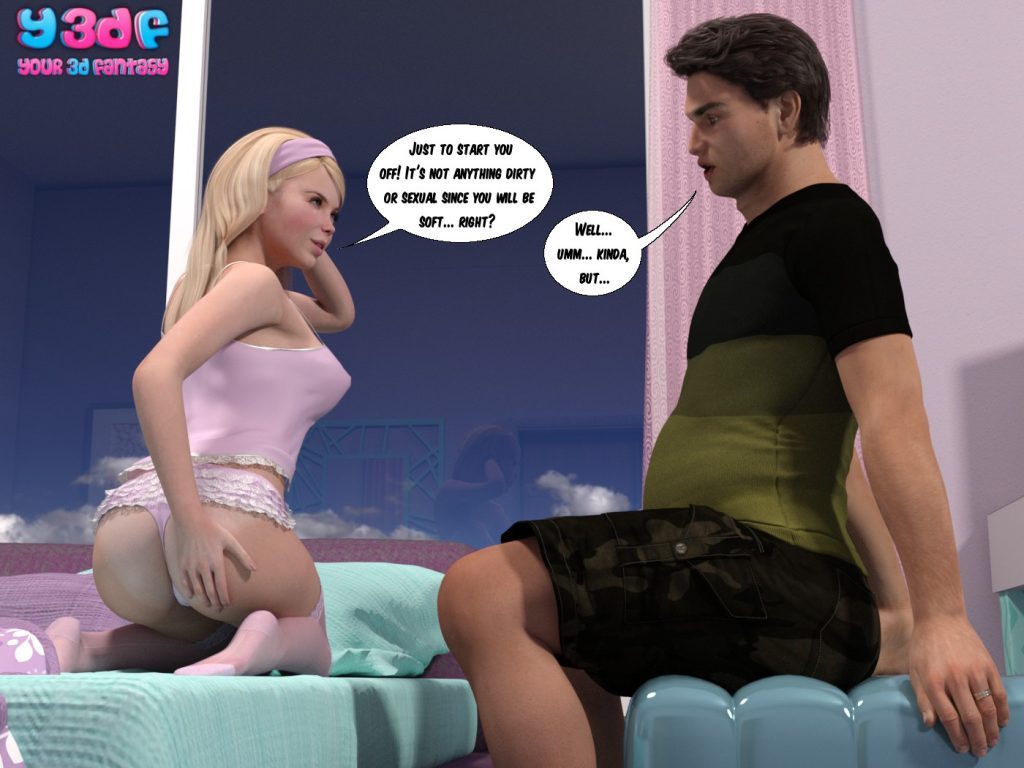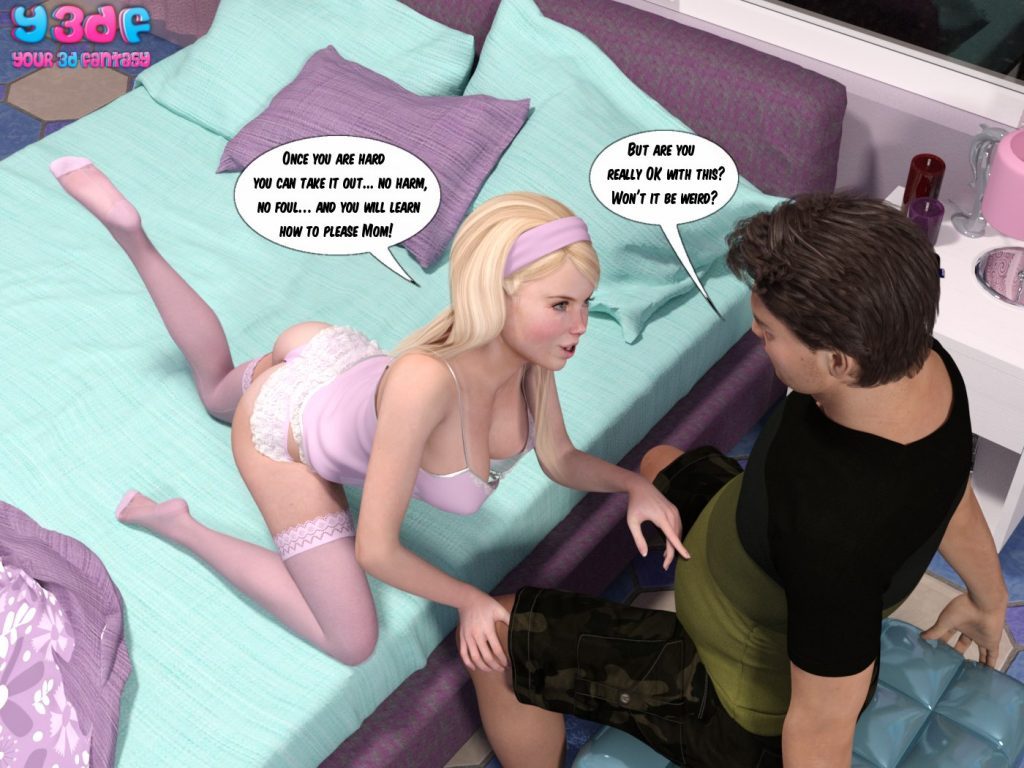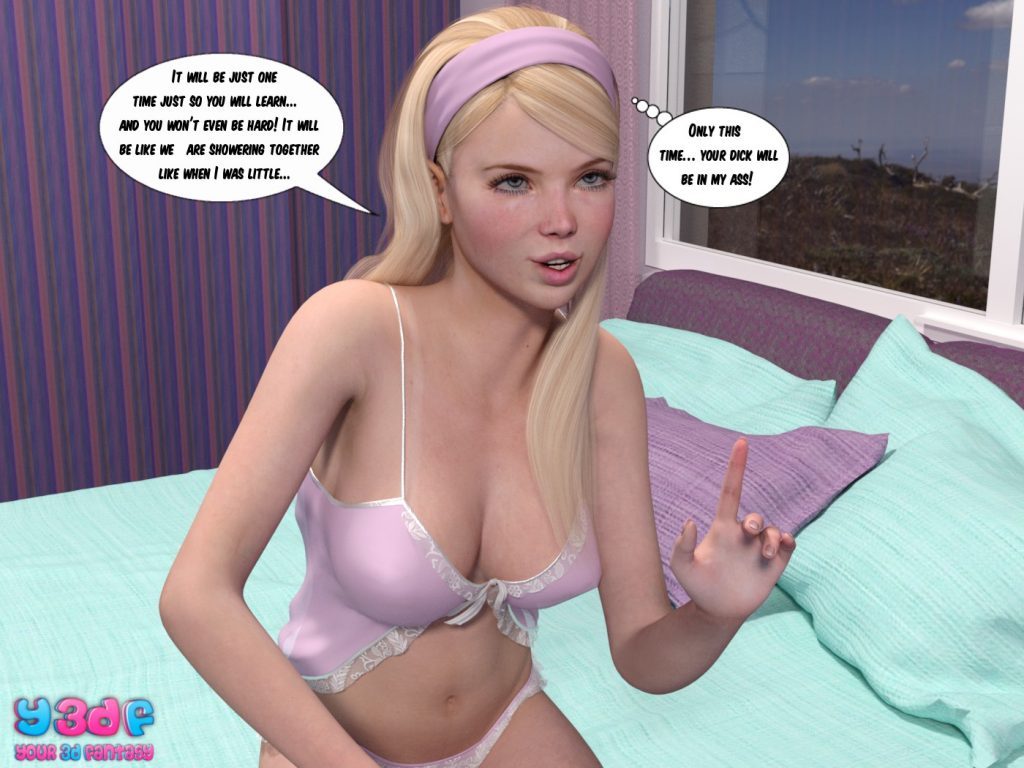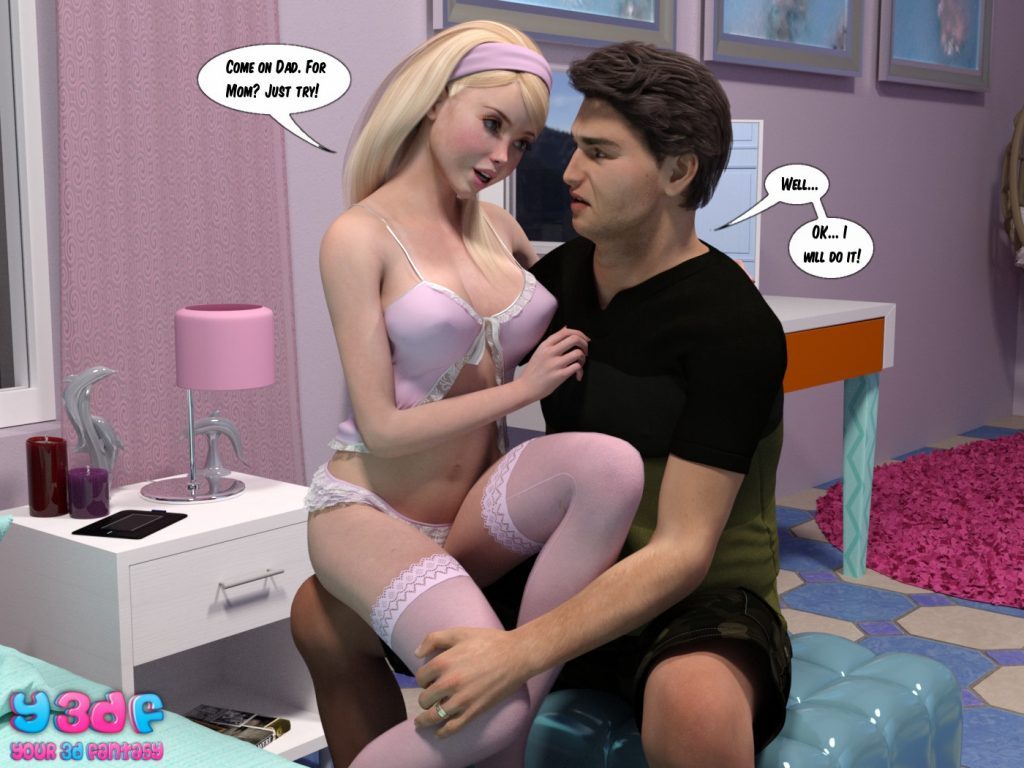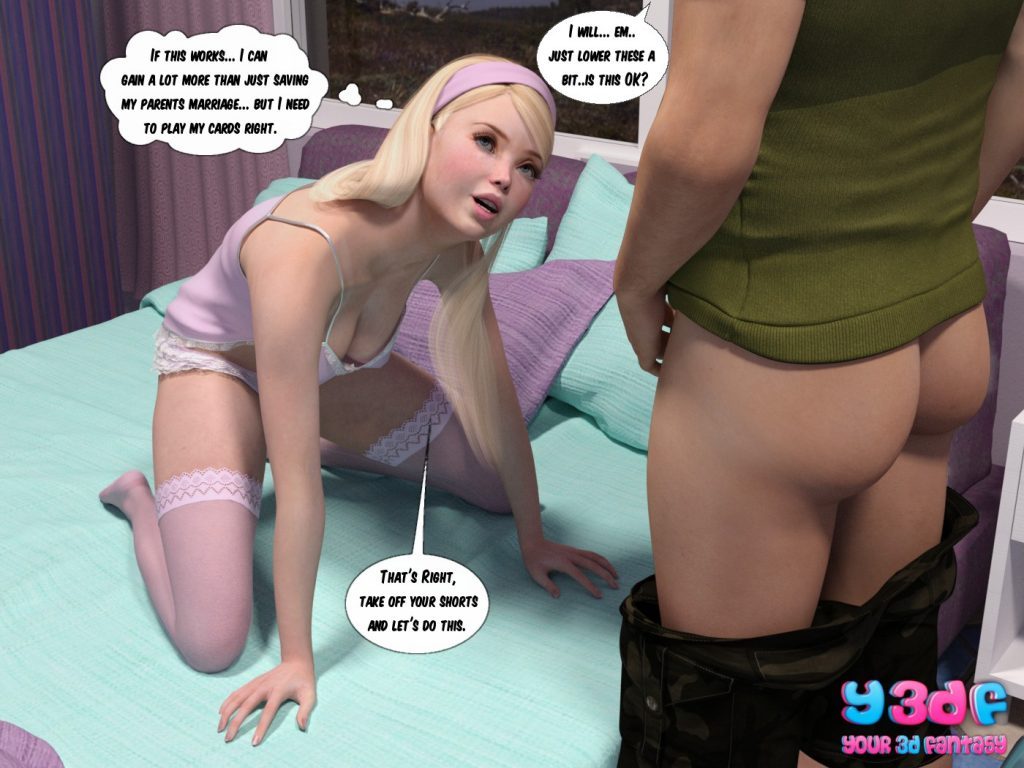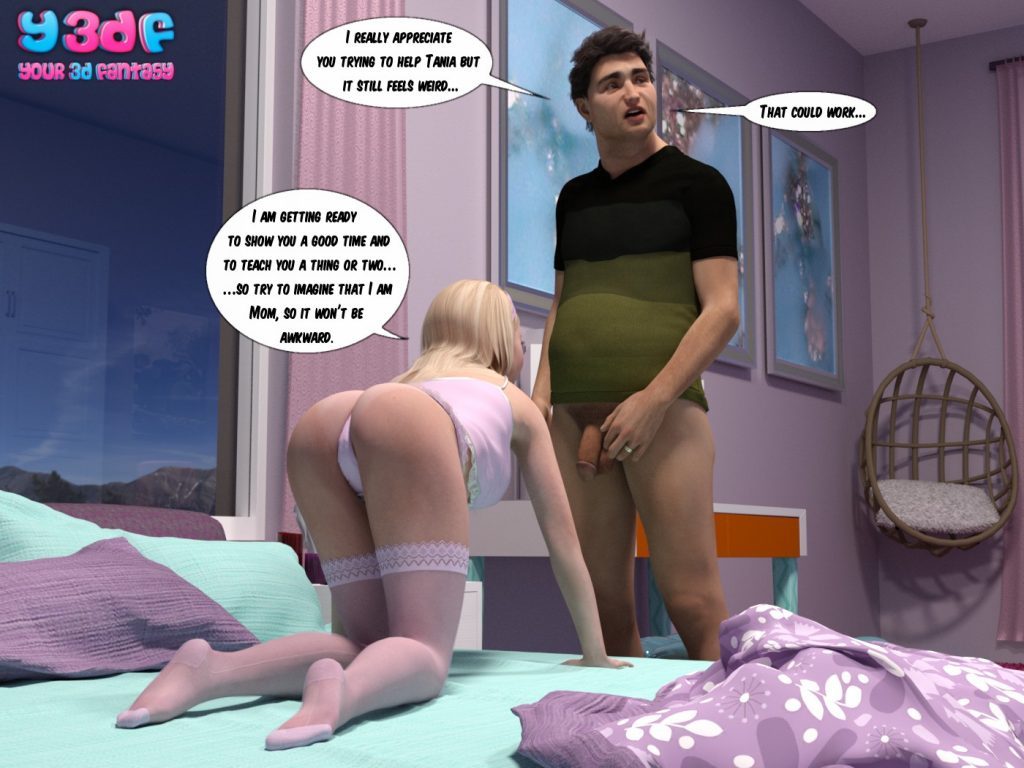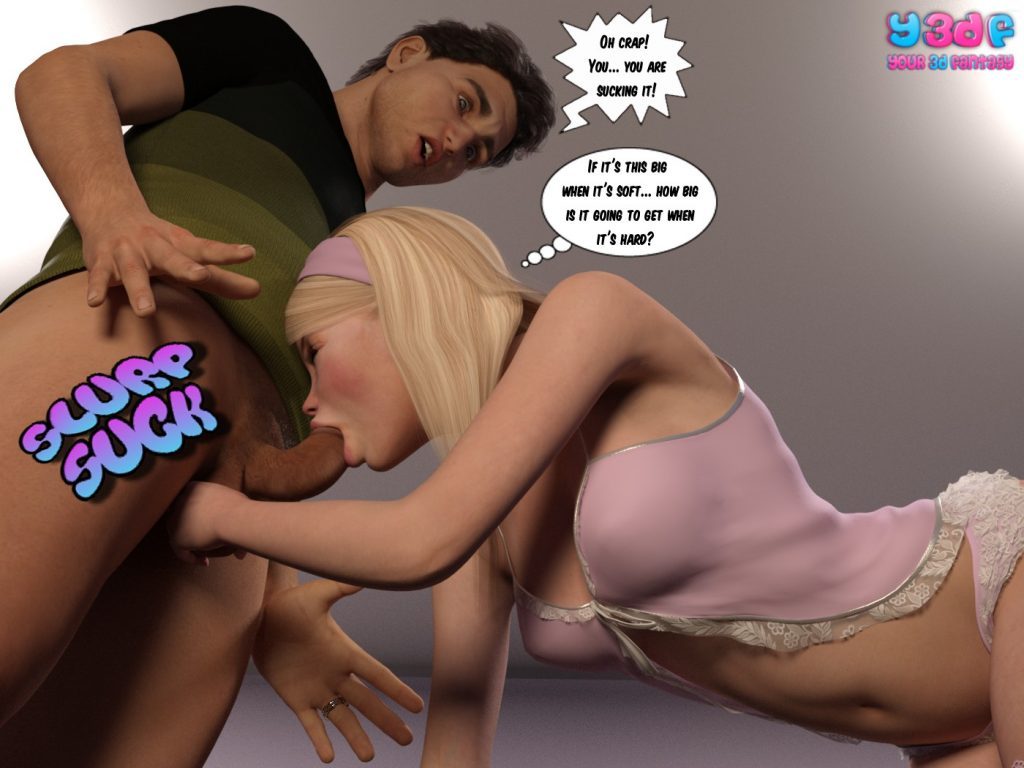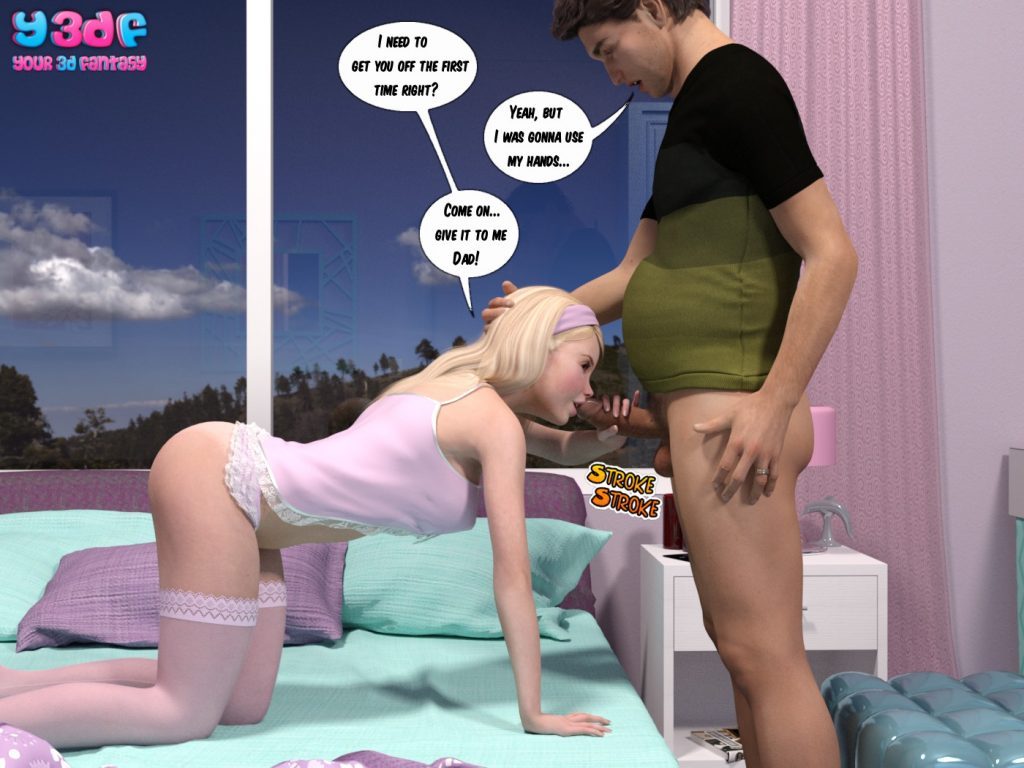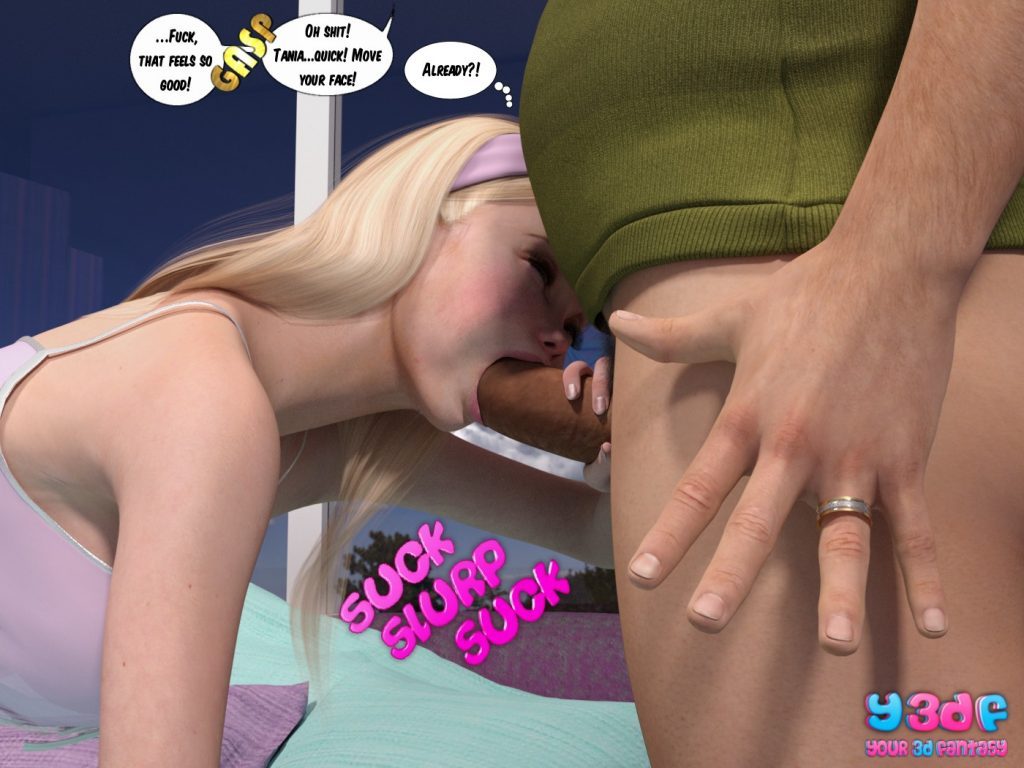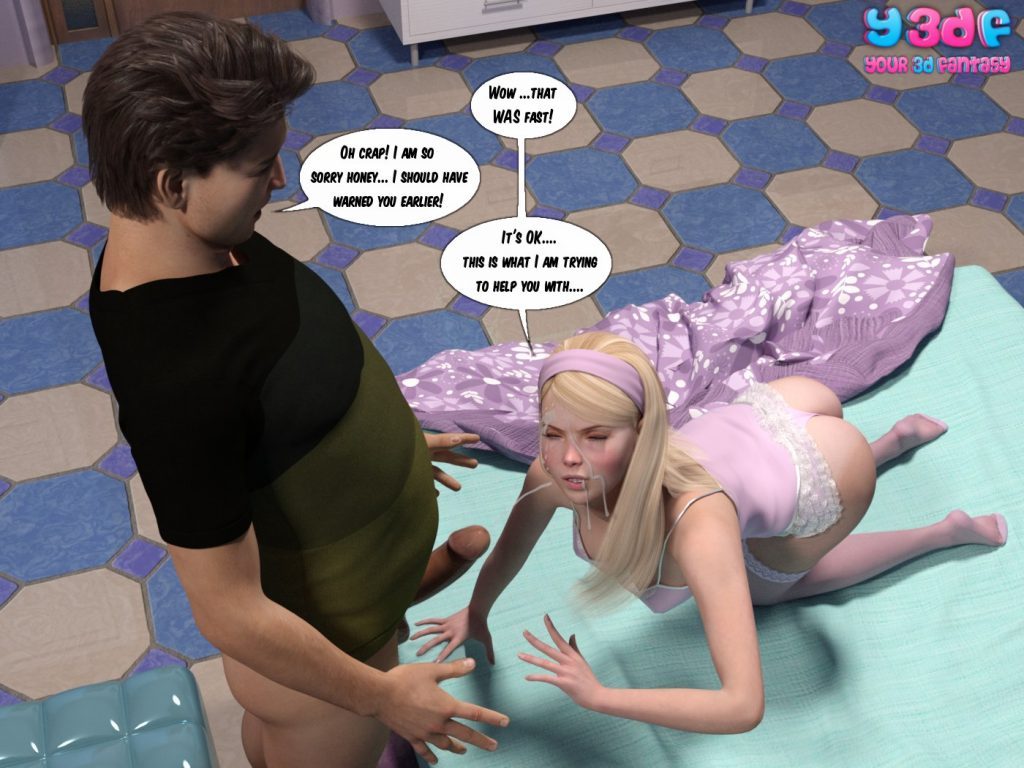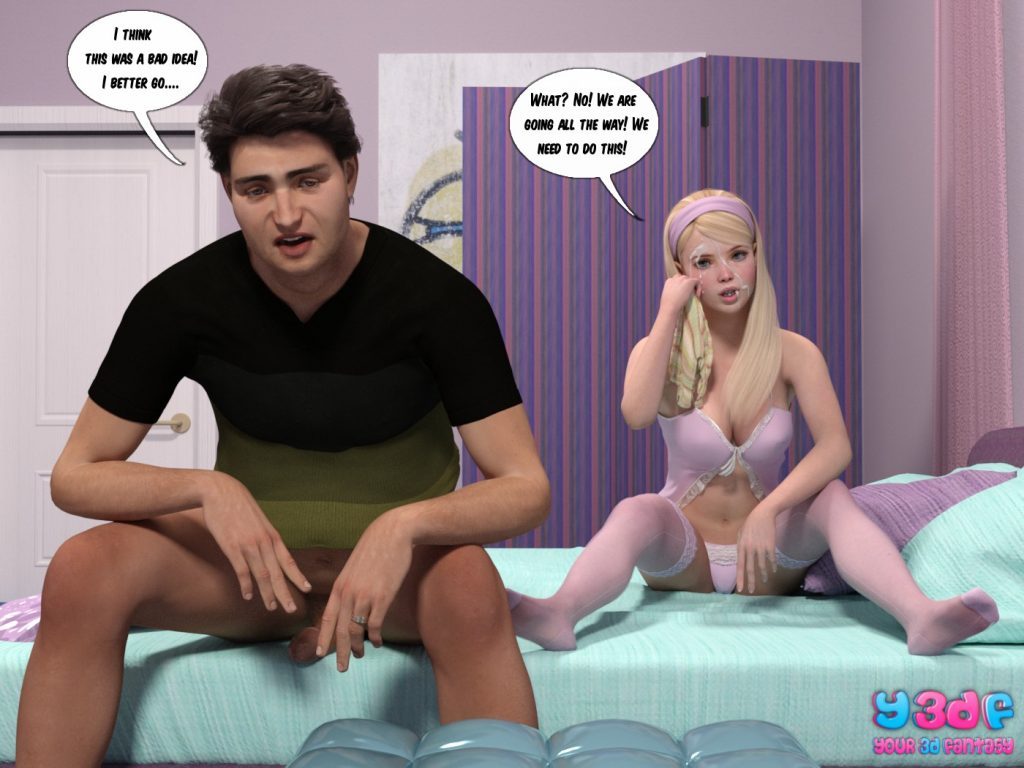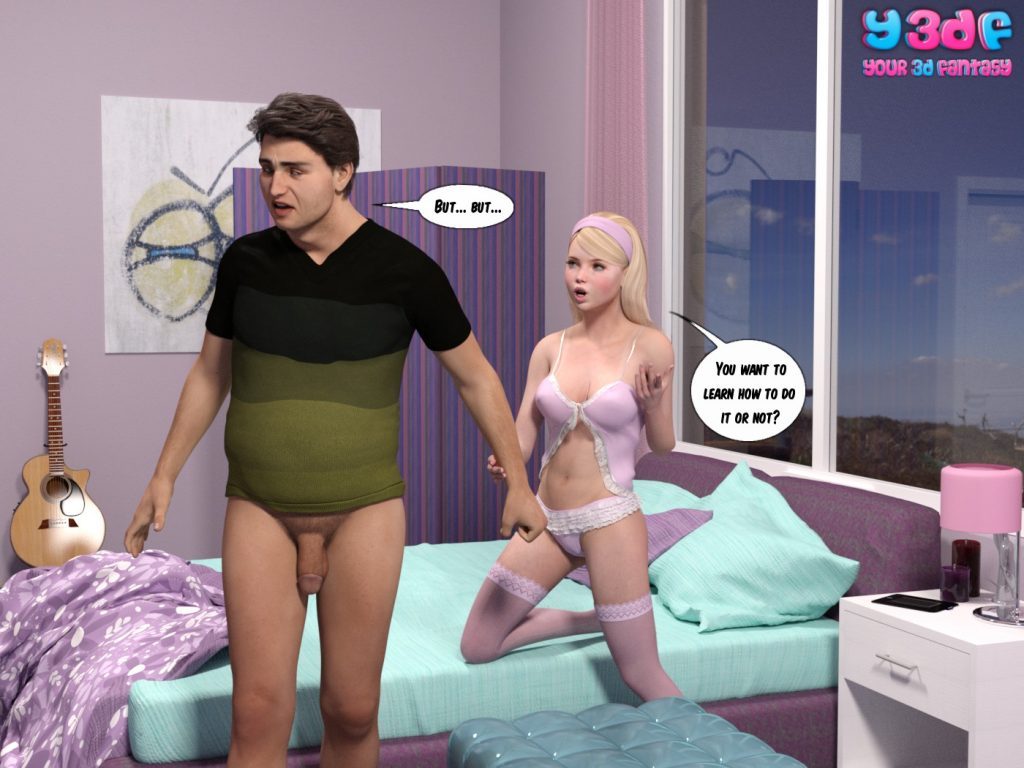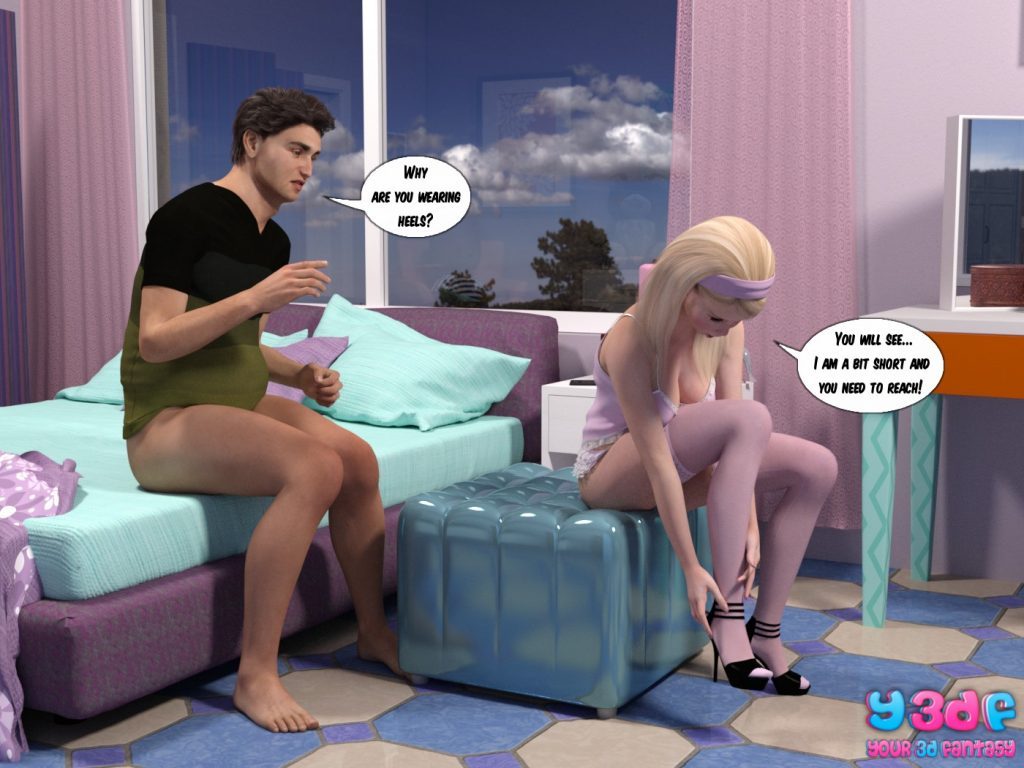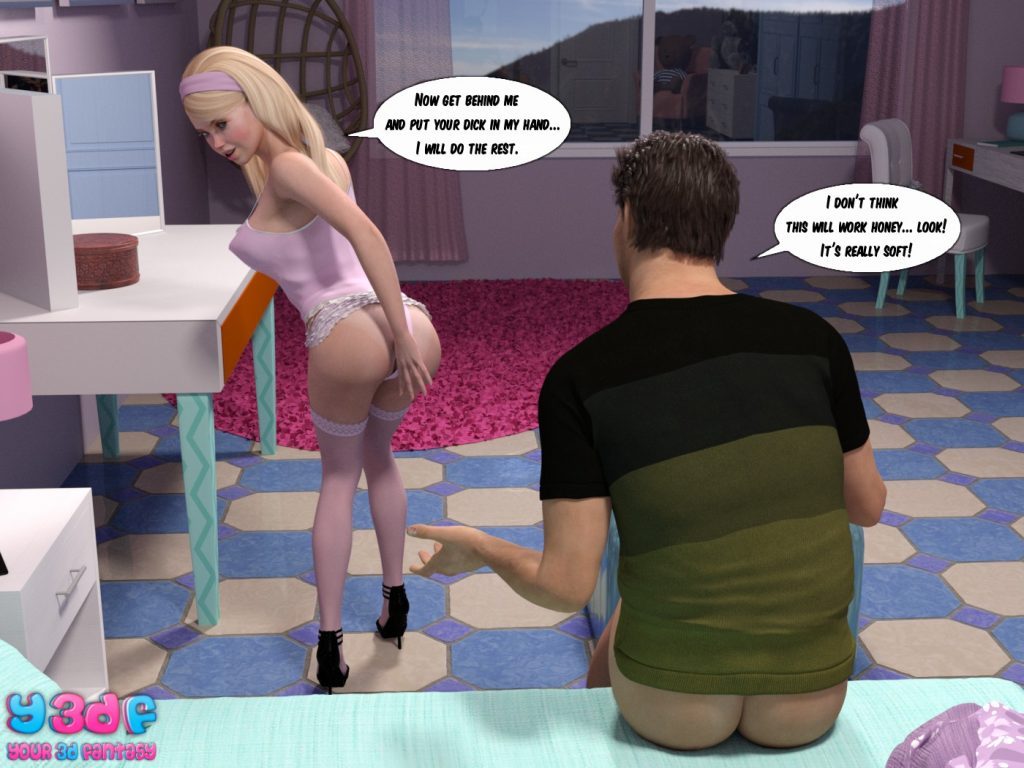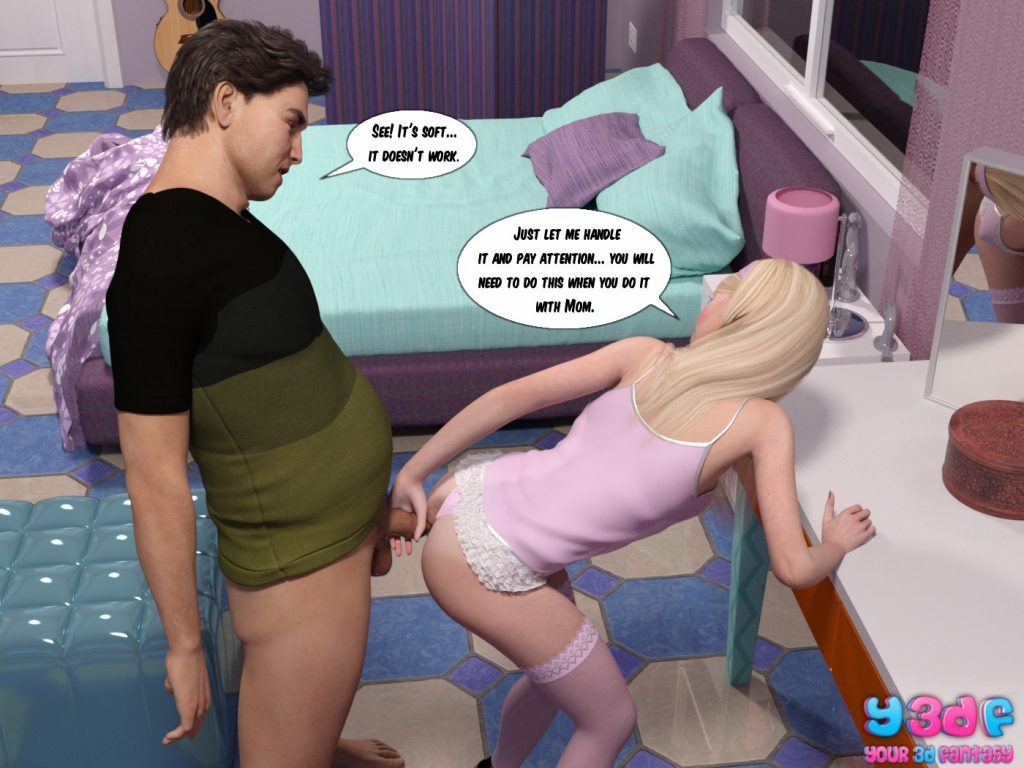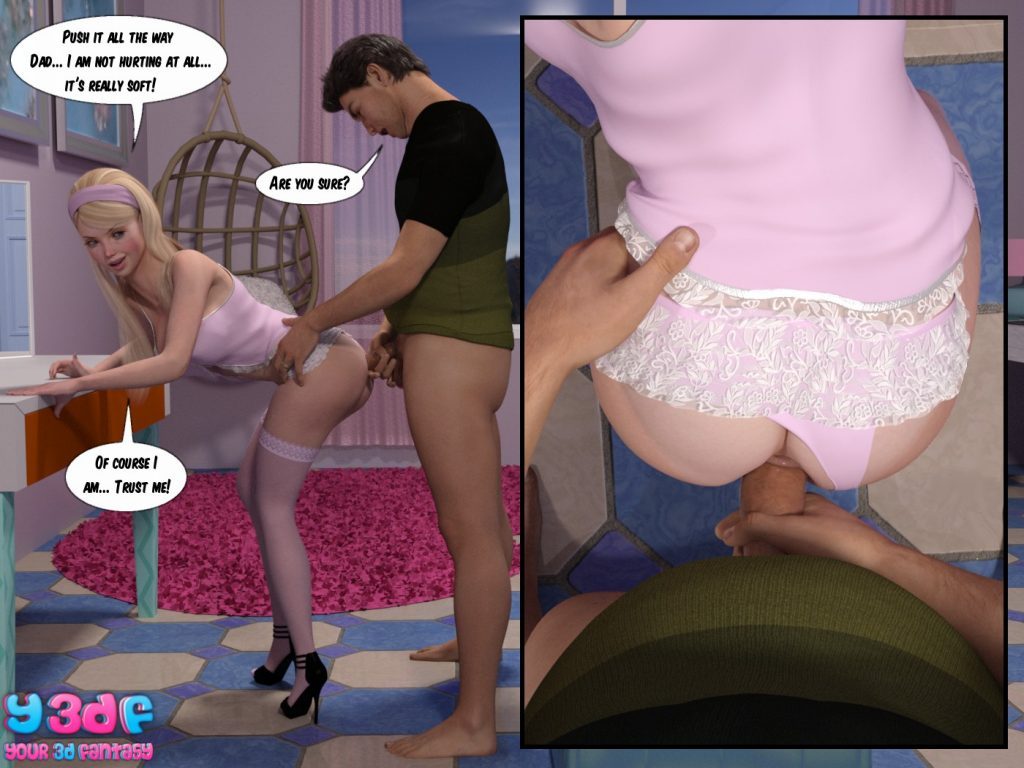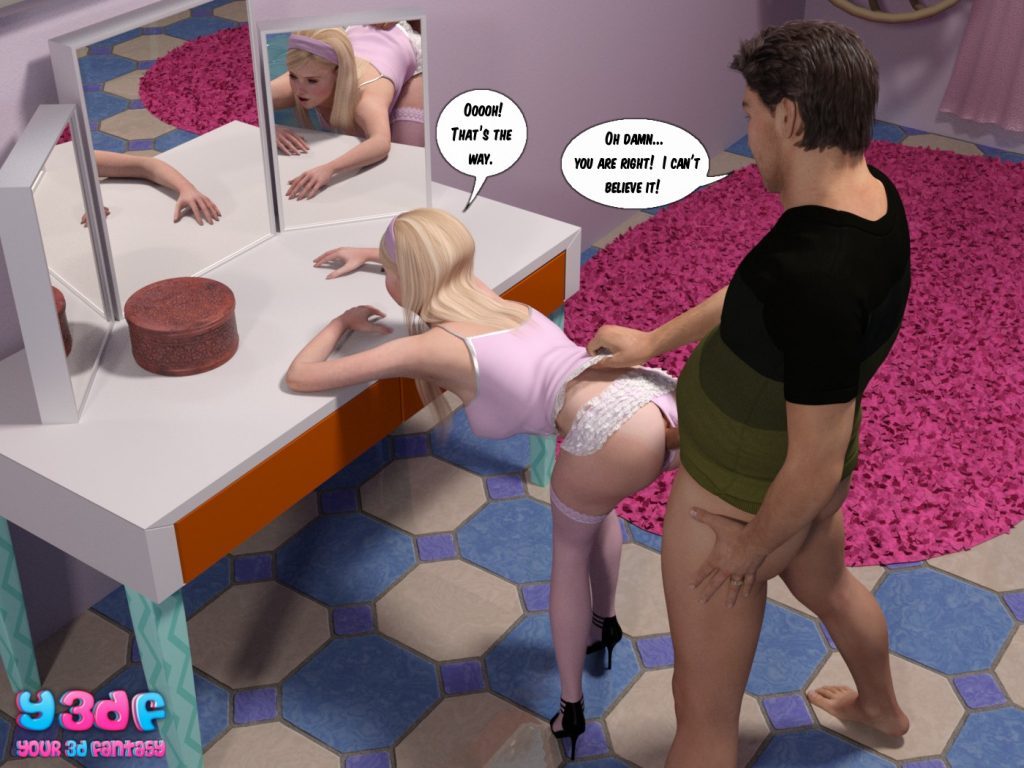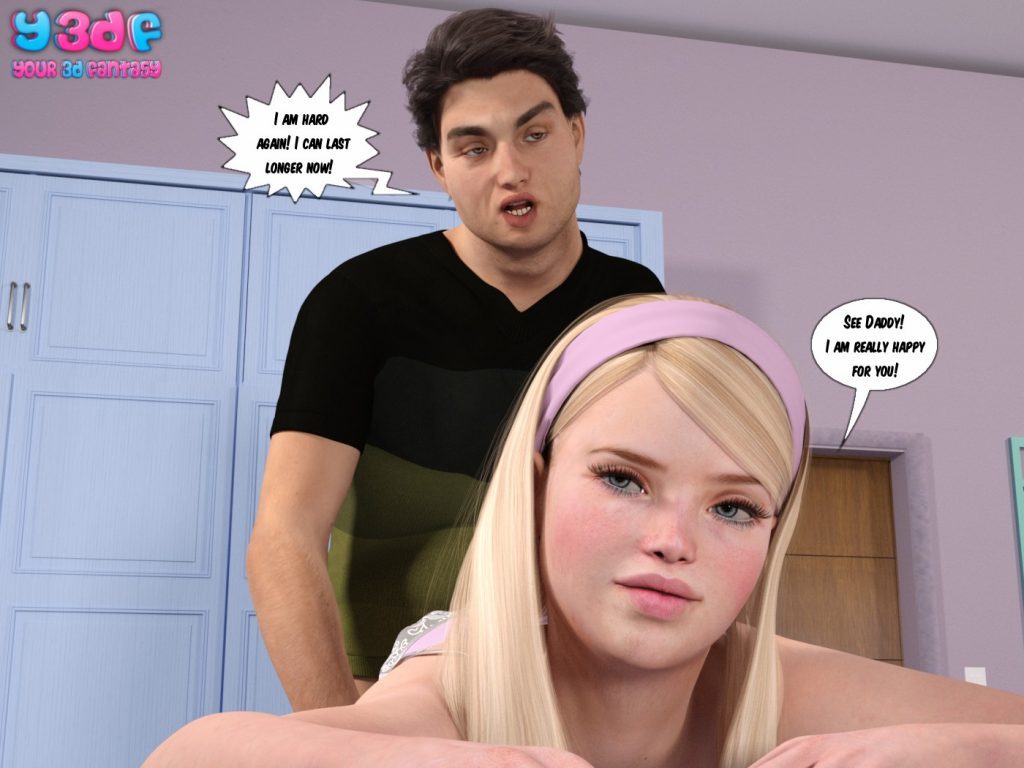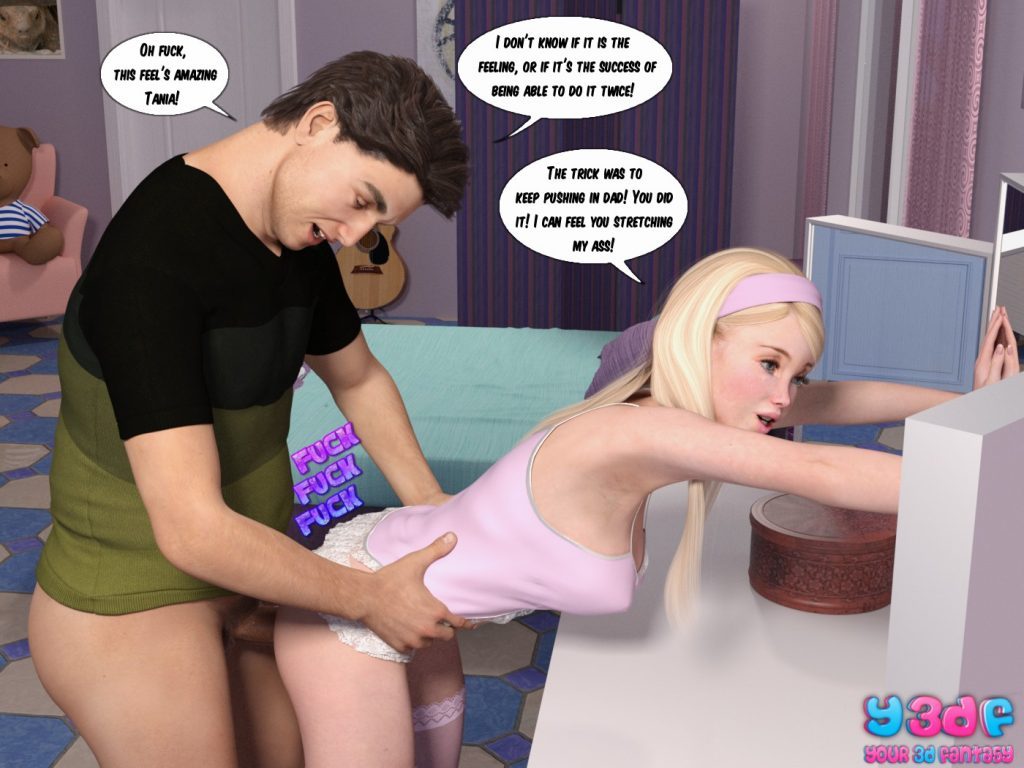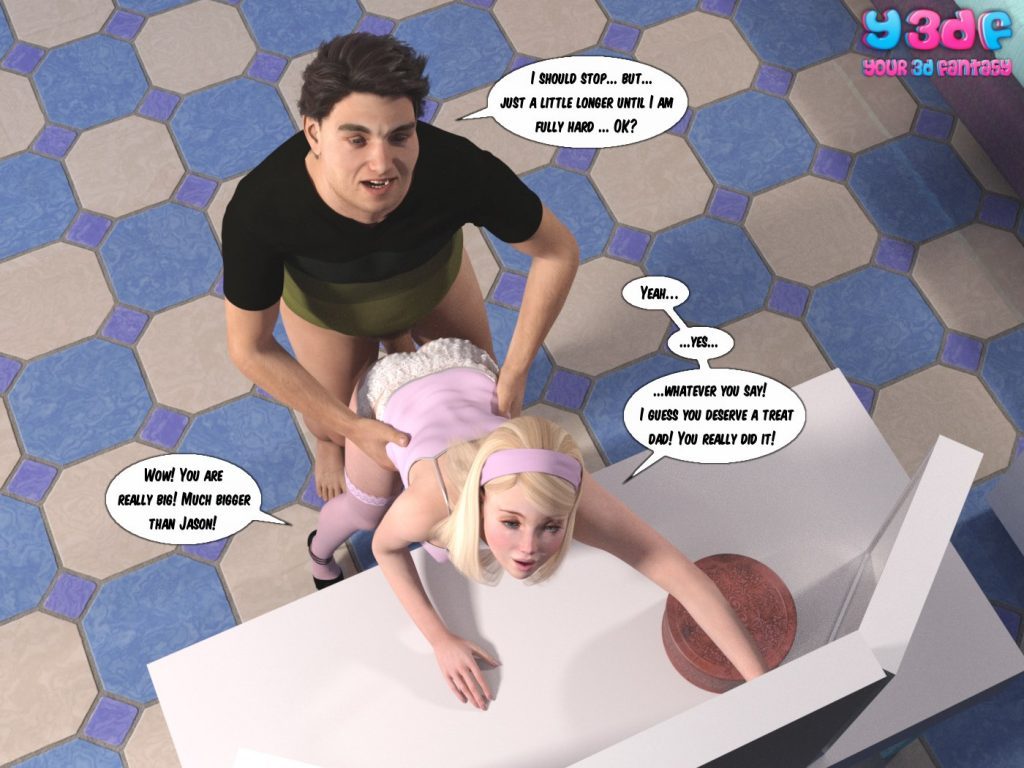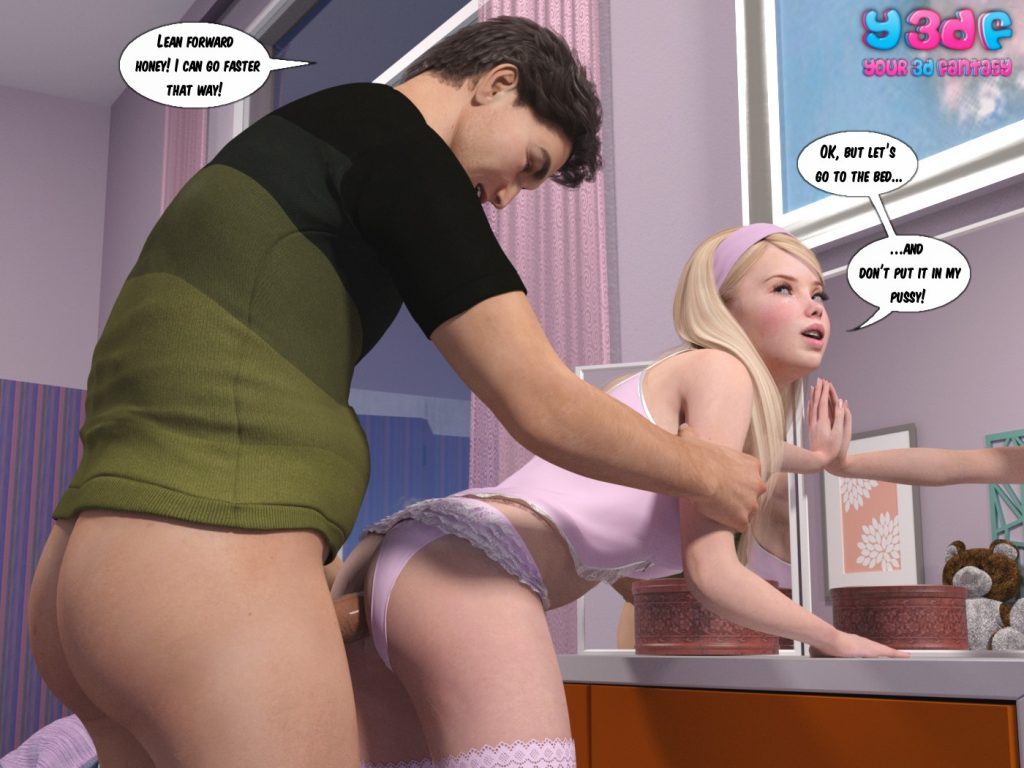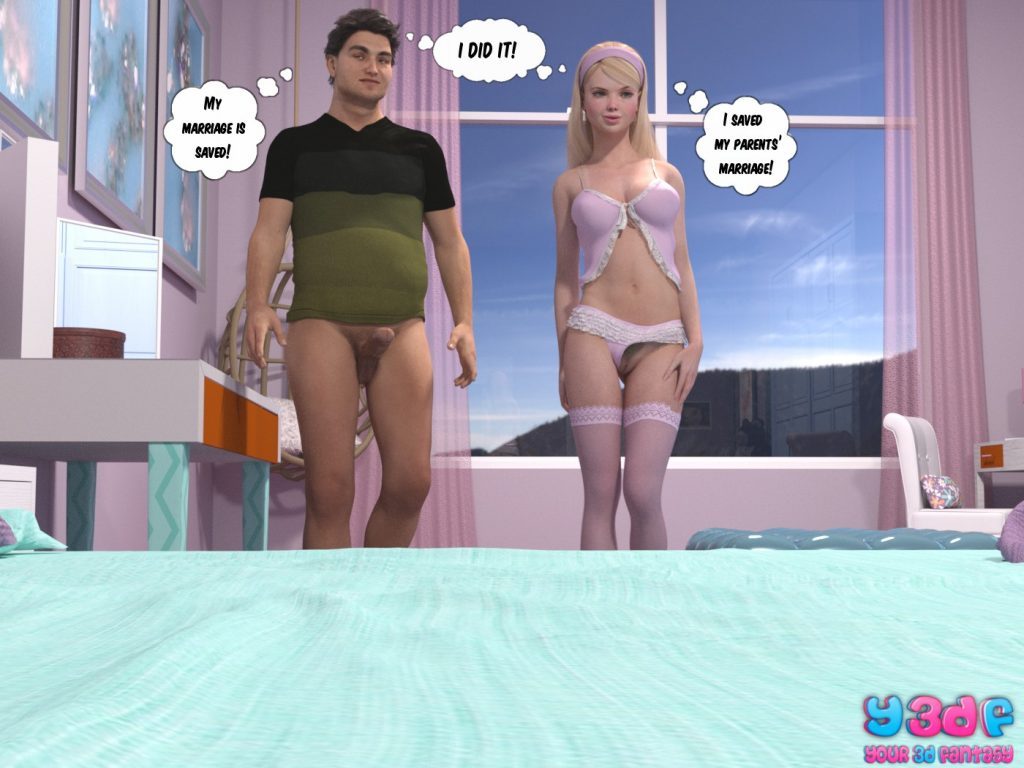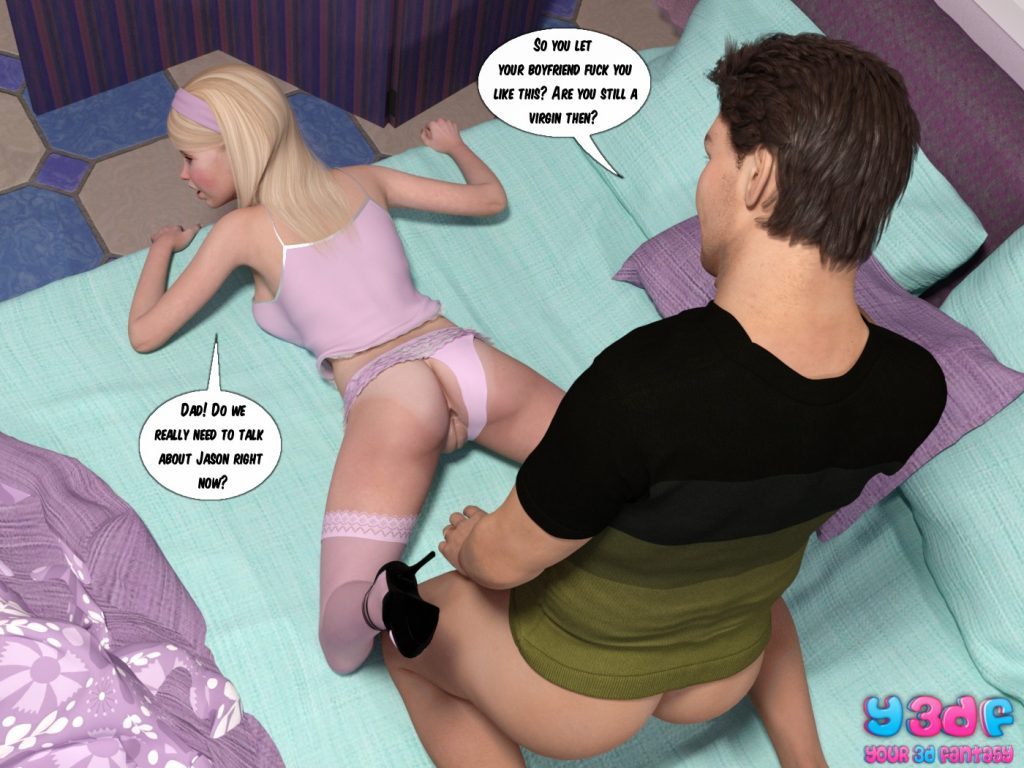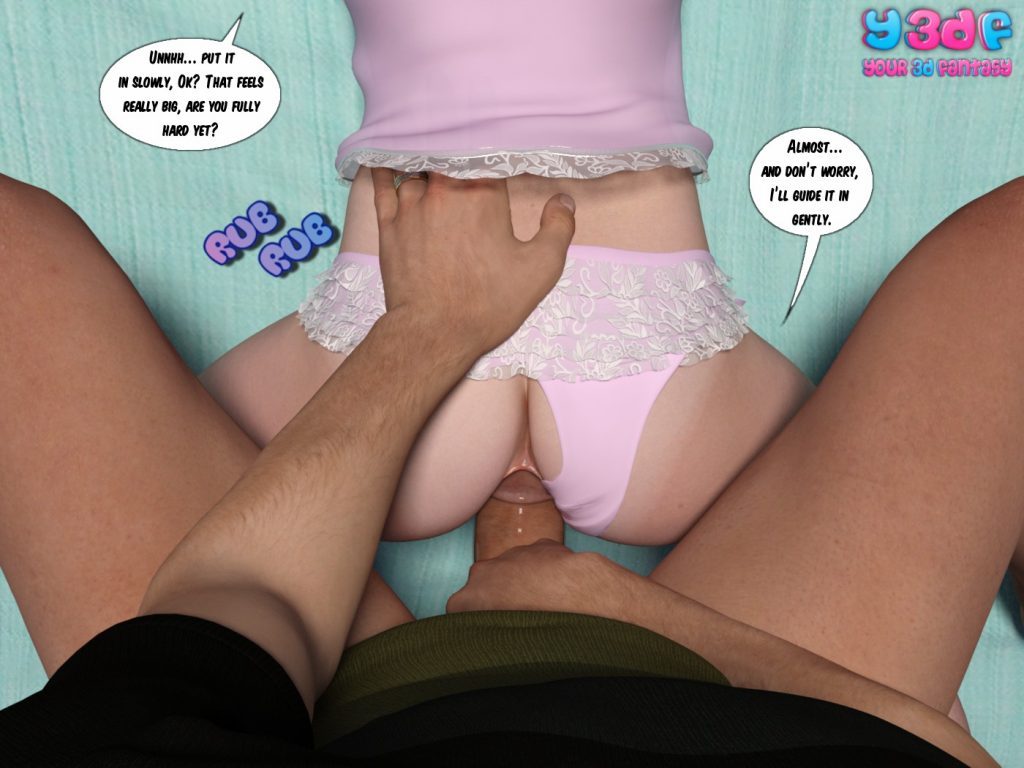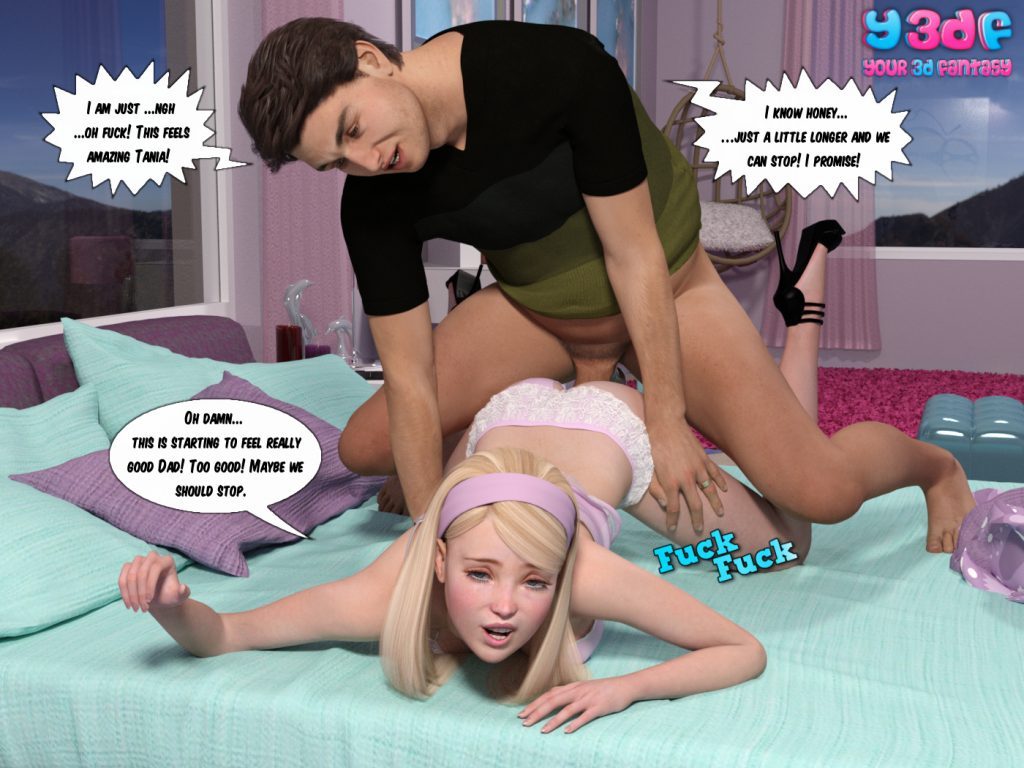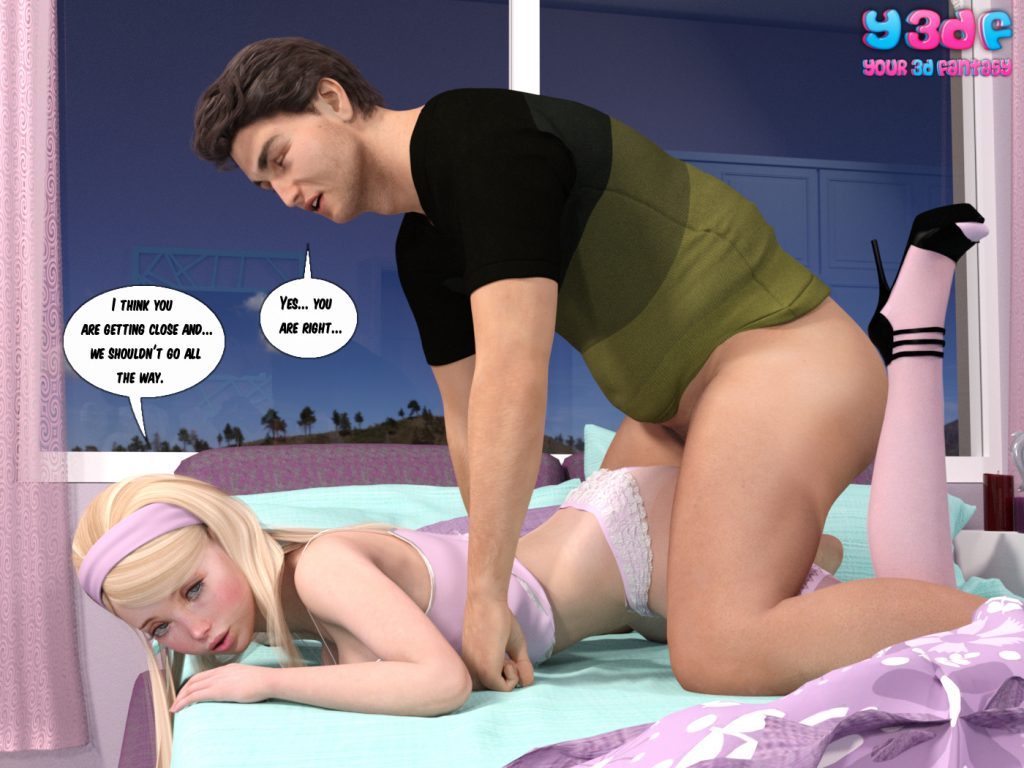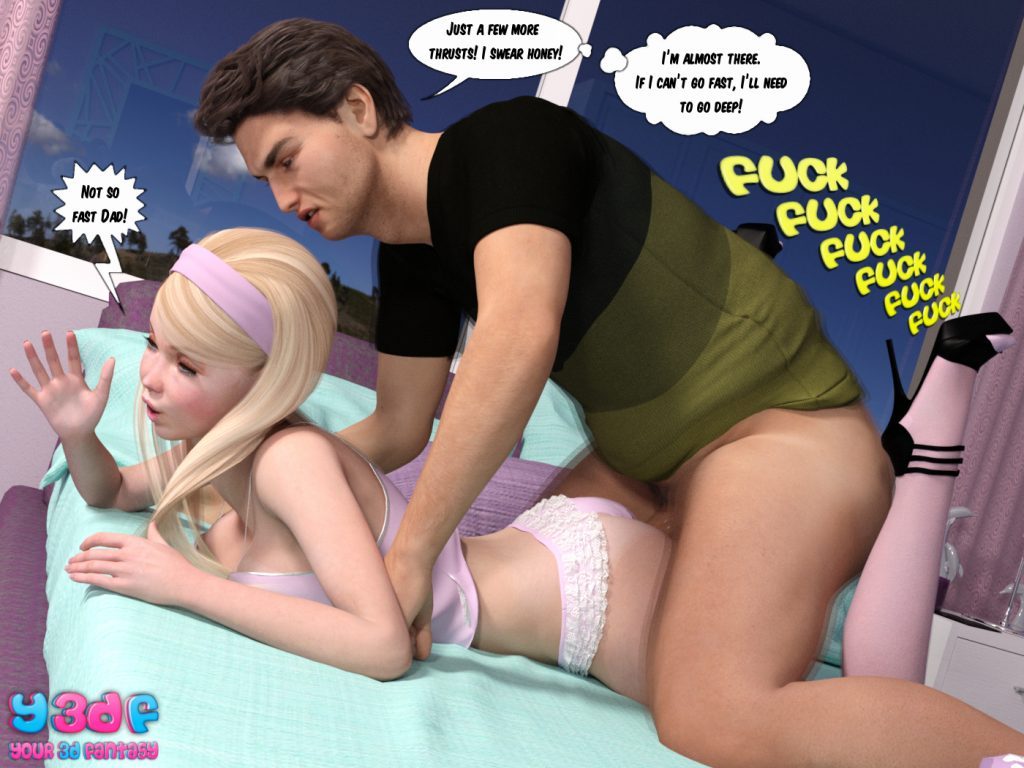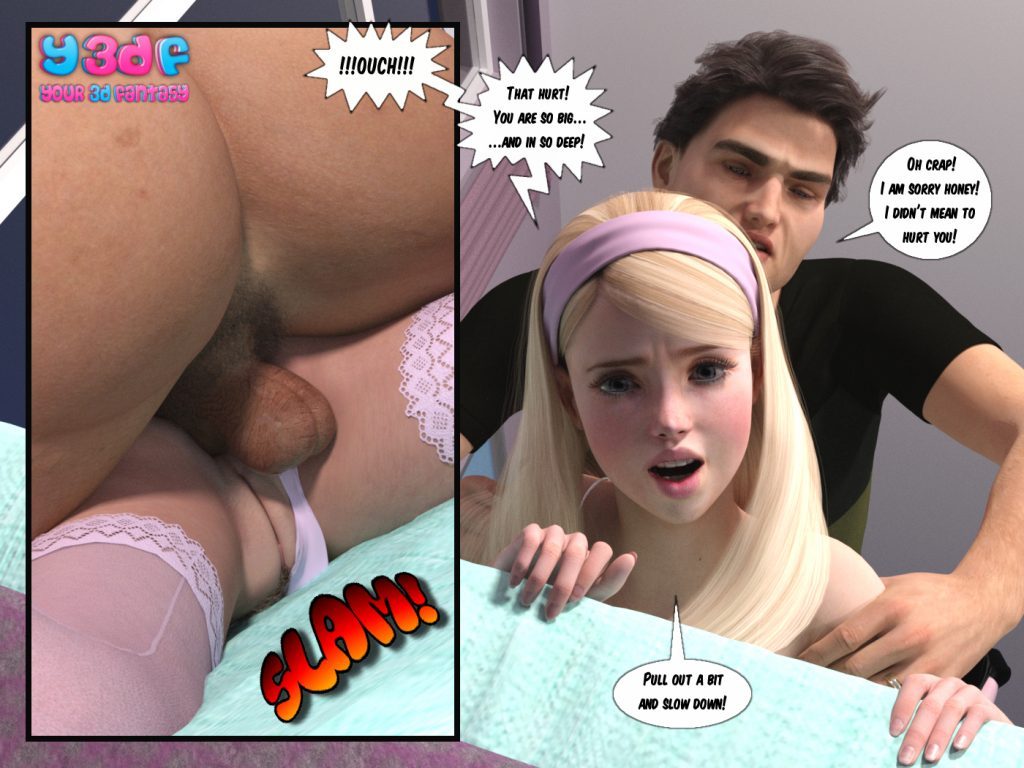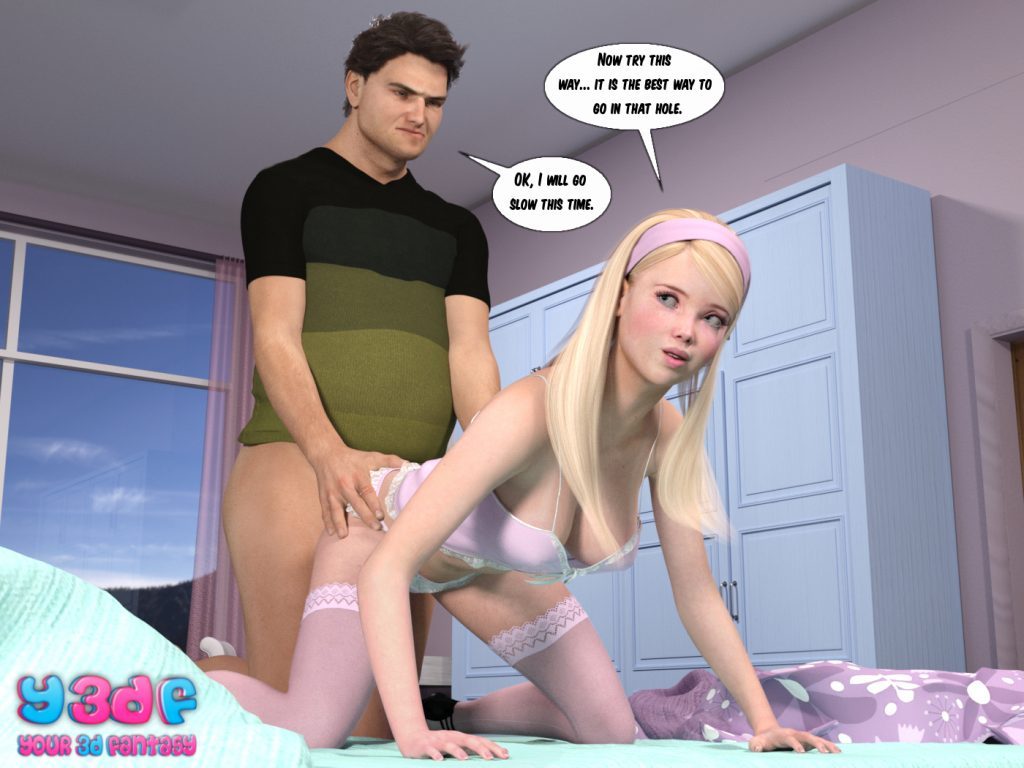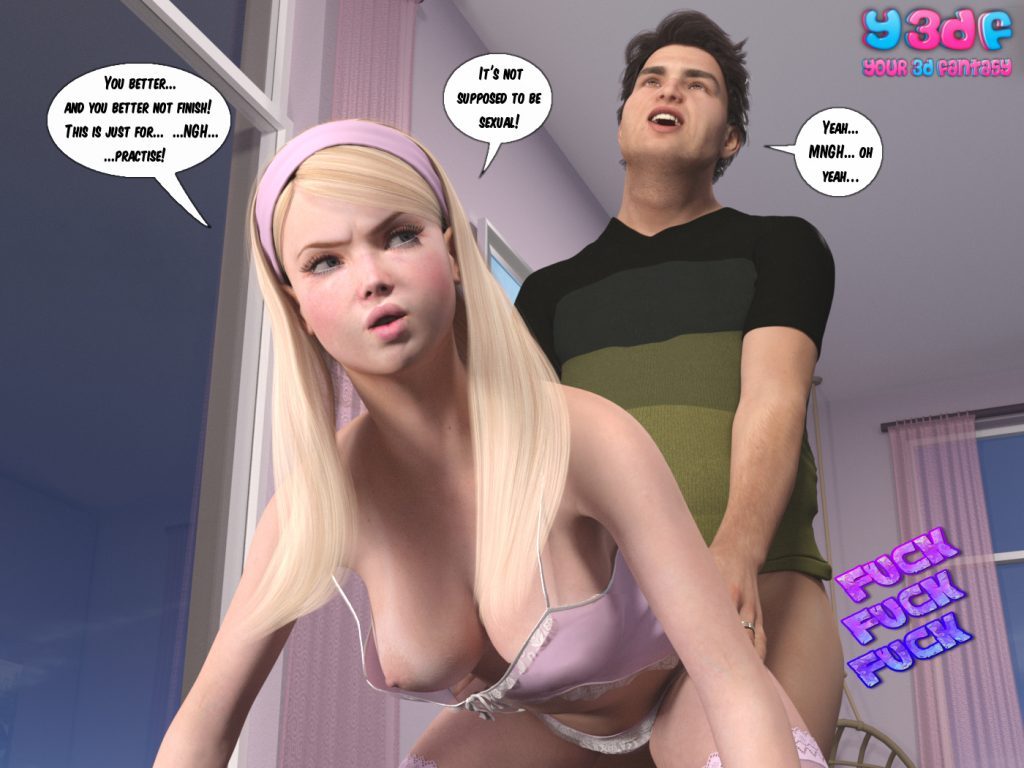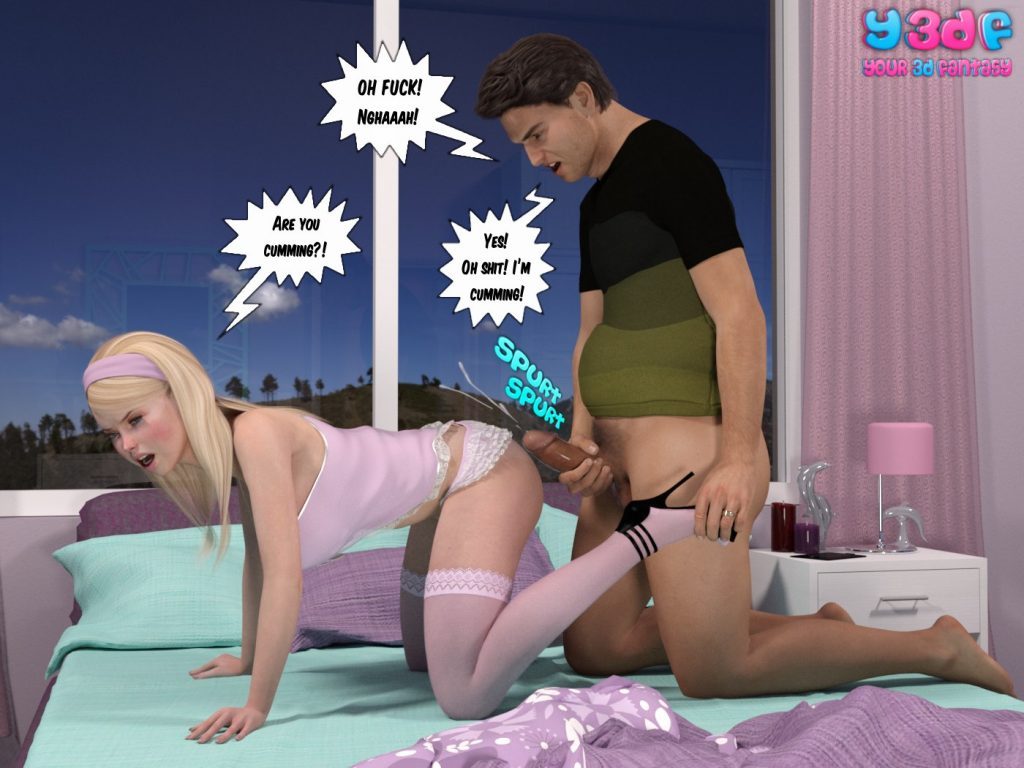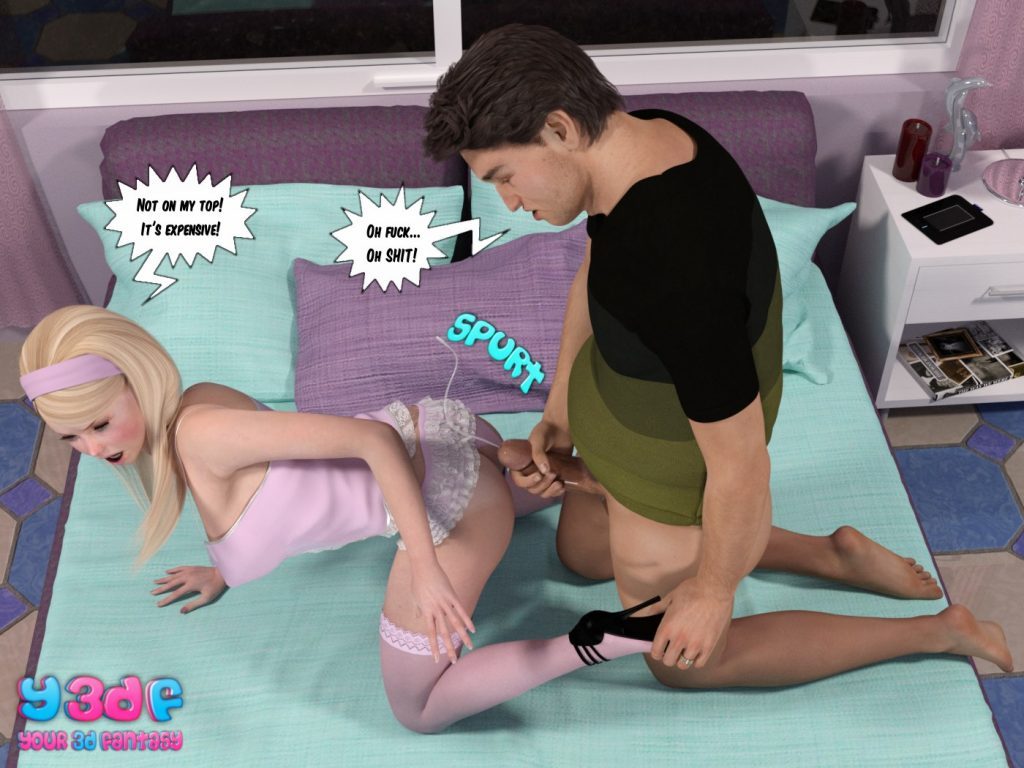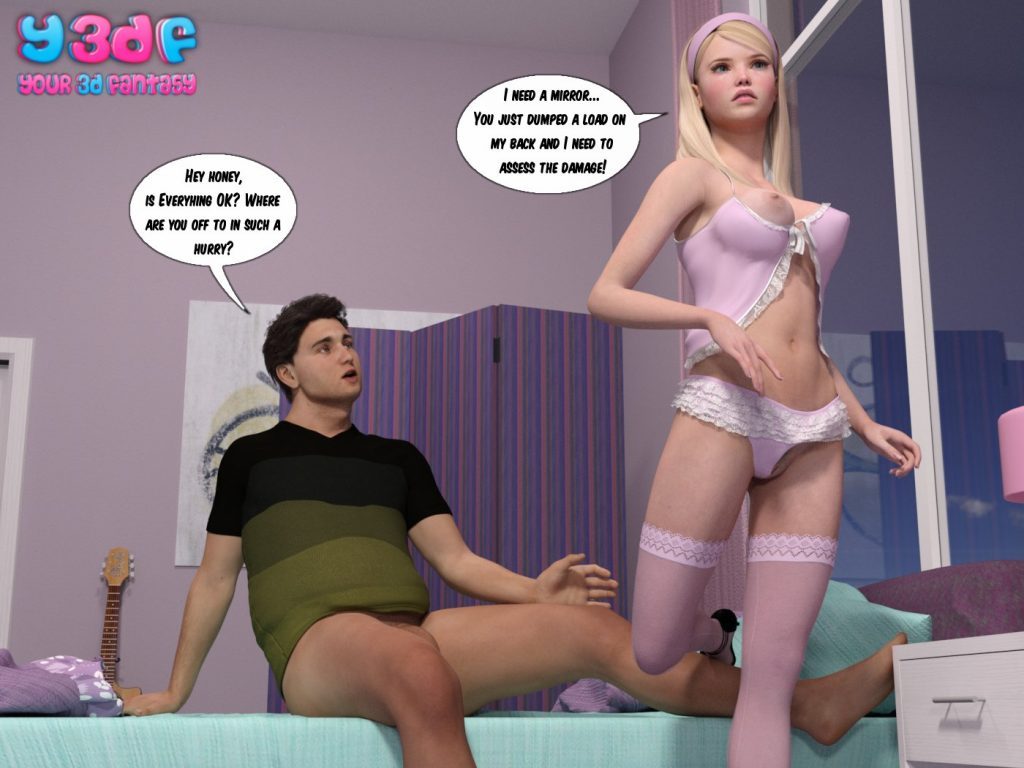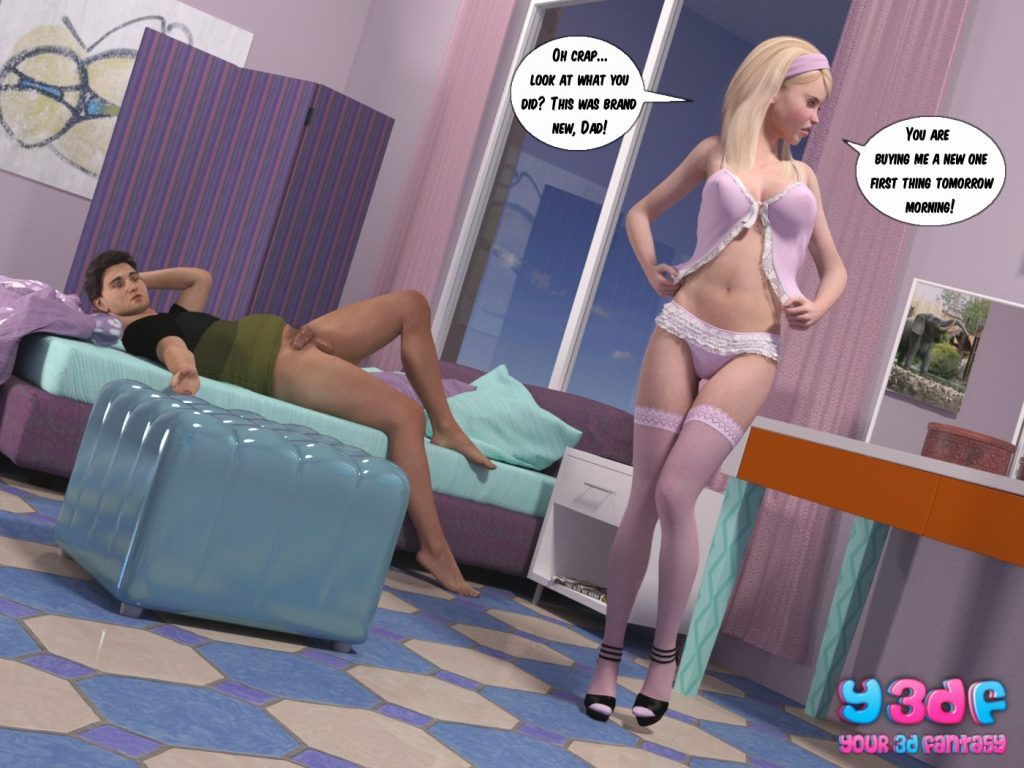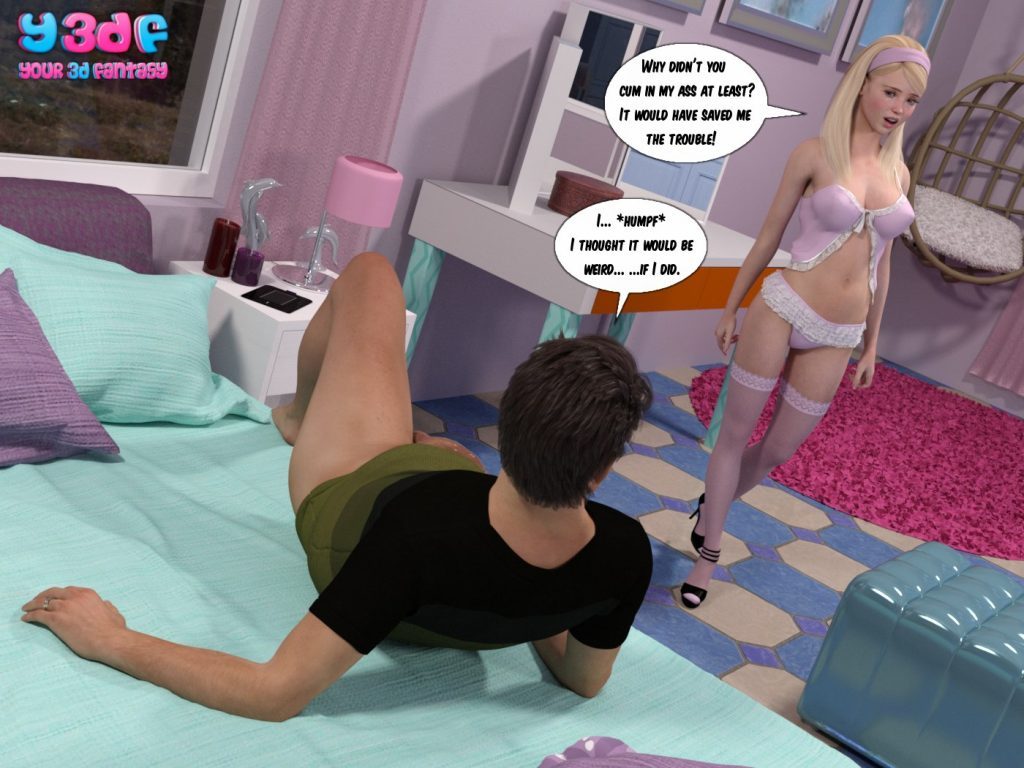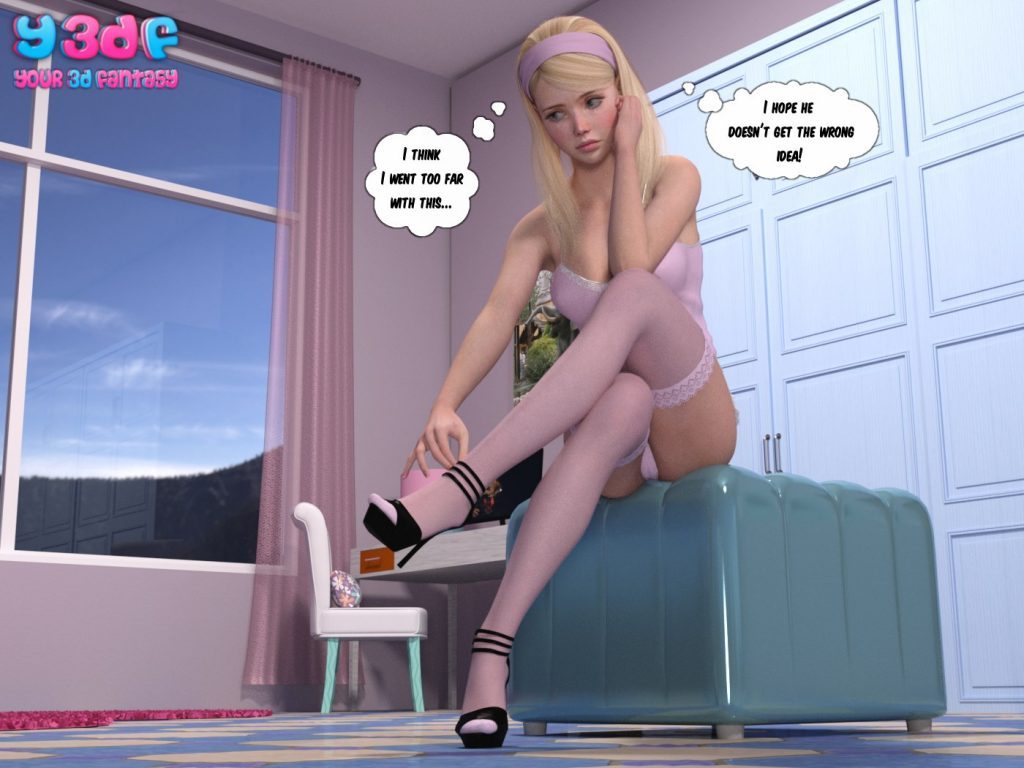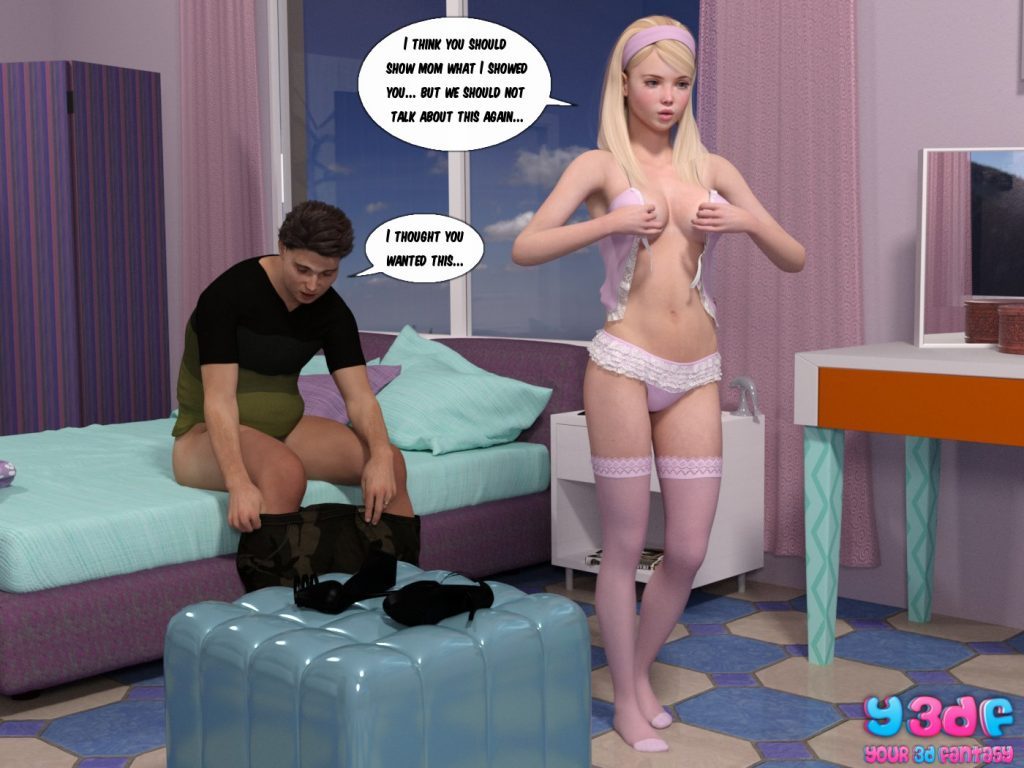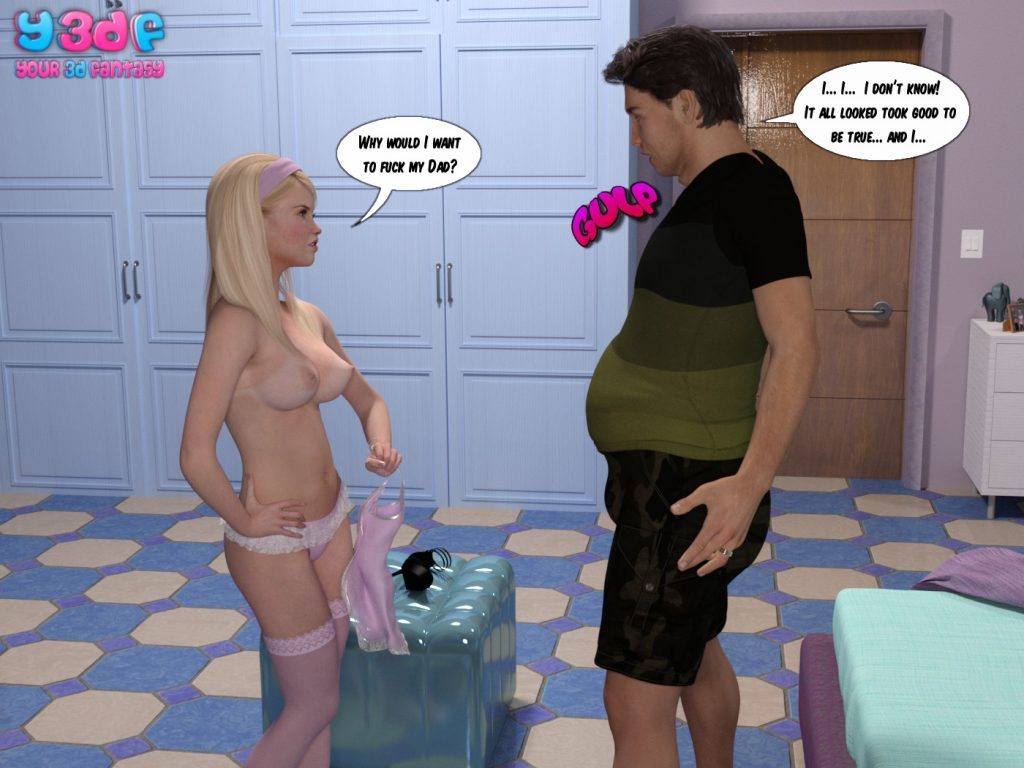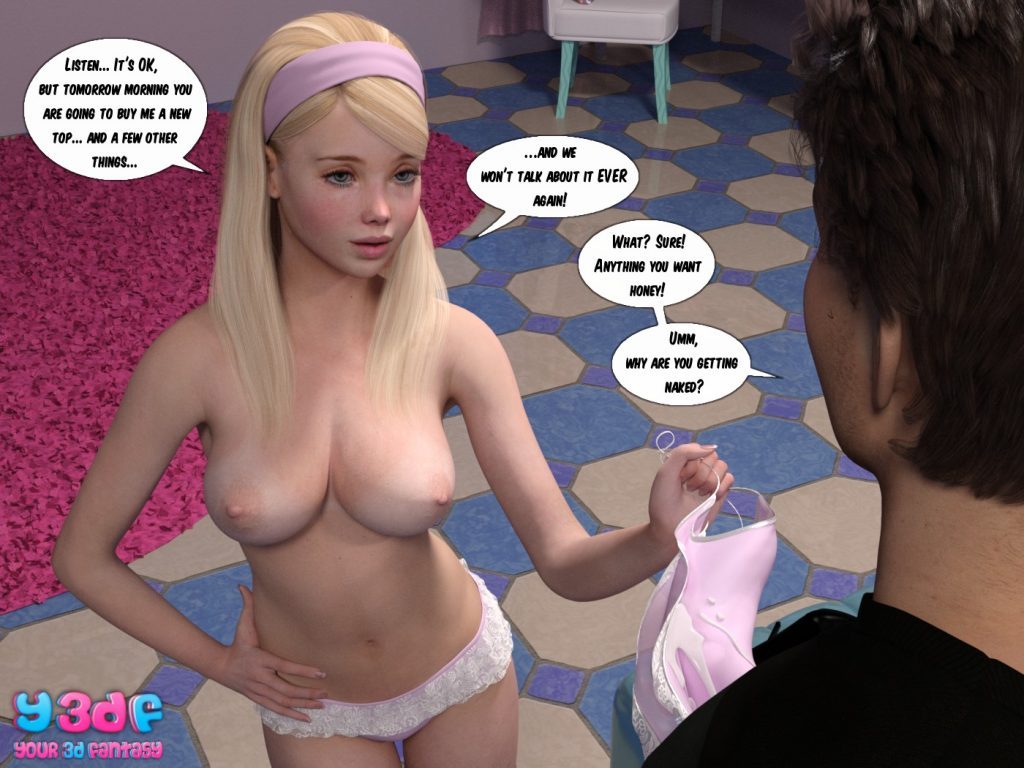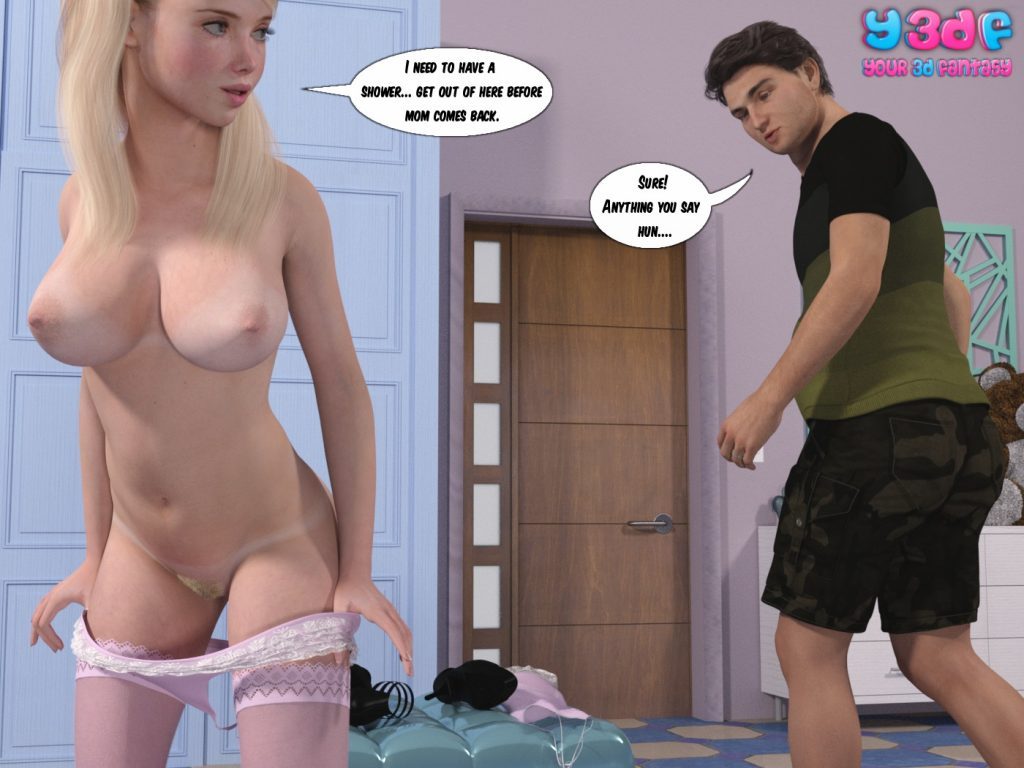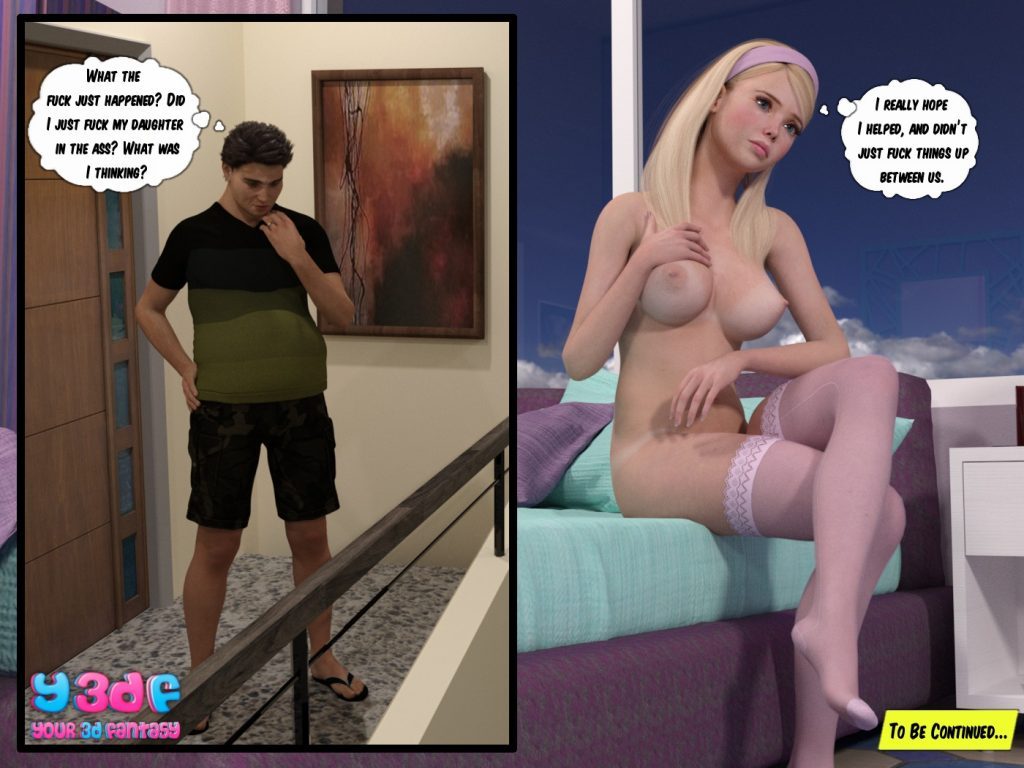 Sabotage is a 3D Porn Comic in which we see how a girl is knocking on the door of her house and nobody tells her. He listens to his father and mother inside the house, but is not able to understand what they say.
He goes to the garden window and there he sees them that they were finishing fucking. The husband comes in the face of his wife and she is angry because it always ends the same way and nothing lasts in sex. When they get dressed, the daughter knocks on the window and her father opens it for her to pass. He tells him that they were having an argument and that is why they had not heard him knock on the door.
Once in her room the girl is thinking about the sexual problems that her father and mother have. They had been like that for a long time and I wanted them to solve it. At that moment he came up with something he did with his boyfriend and went to show it to his father. His father agreed, at first it was believed that they were only going to talk but when he saw his daughter undress and offer to fuck her his cock became hard again. The young woman began to give her a blowjob and her father came into her daughter's face filling her all with semen. This was endured and began to explain the trick to make it hard again quickly.
He grabbed his father's cock and stuffed it inside his ass with good taste. At that moment his father's cock began to get hard quickly. The girl noticed how he got big inside his ass and began to feel pleasure. His father began to fuck her ass with suabity and his daughter gemia of pleasure, over time he increased in speed. The young woman wanted her to stop since this was wrong, although she continued to enjoy sex with her father.
The man couldn't take it anymore and pulled his cock from inside his daughter's ass and dropped all the semen on her staining her clothes. She got angry and made him go to buy more clothes for having spoiled his.