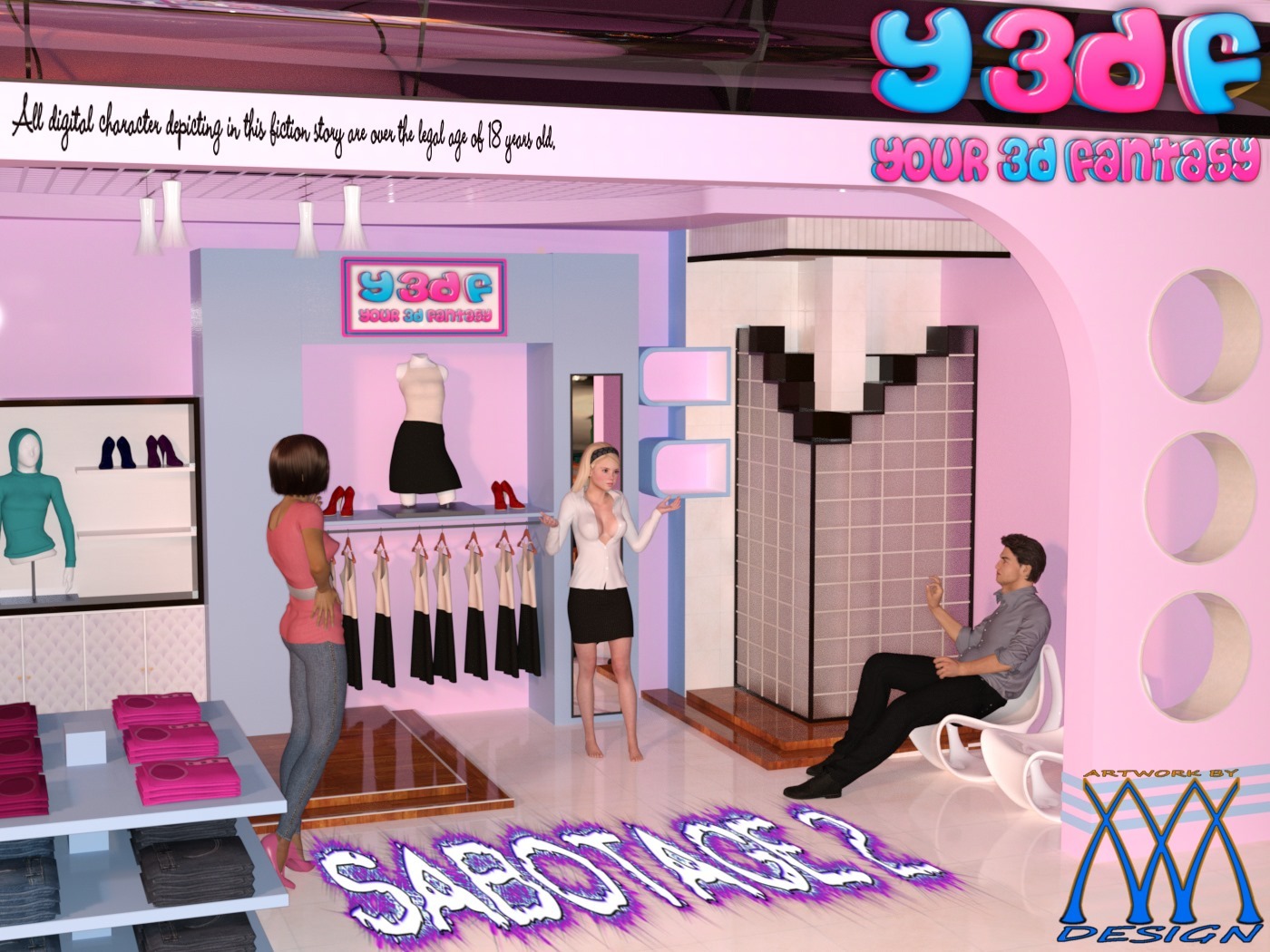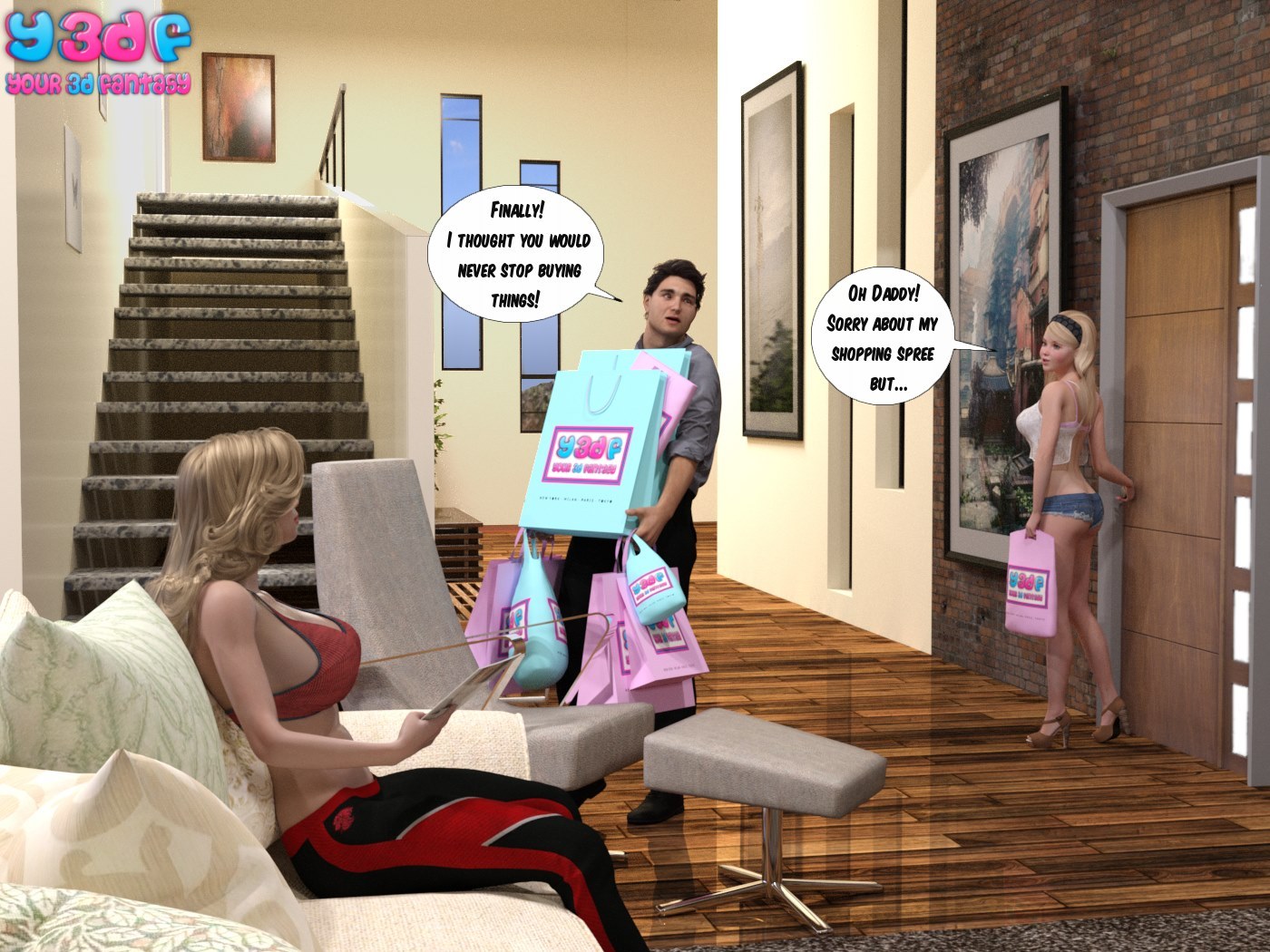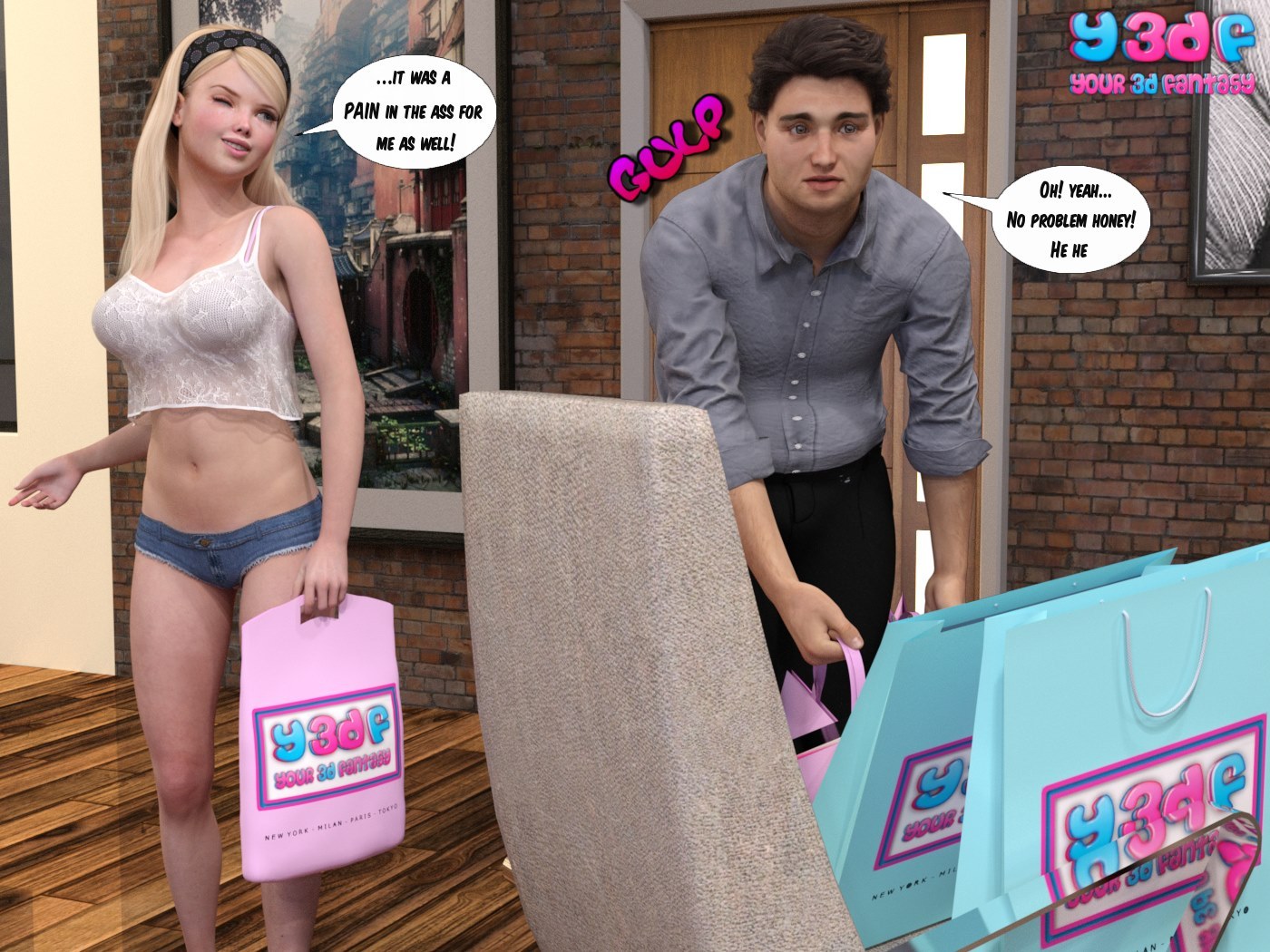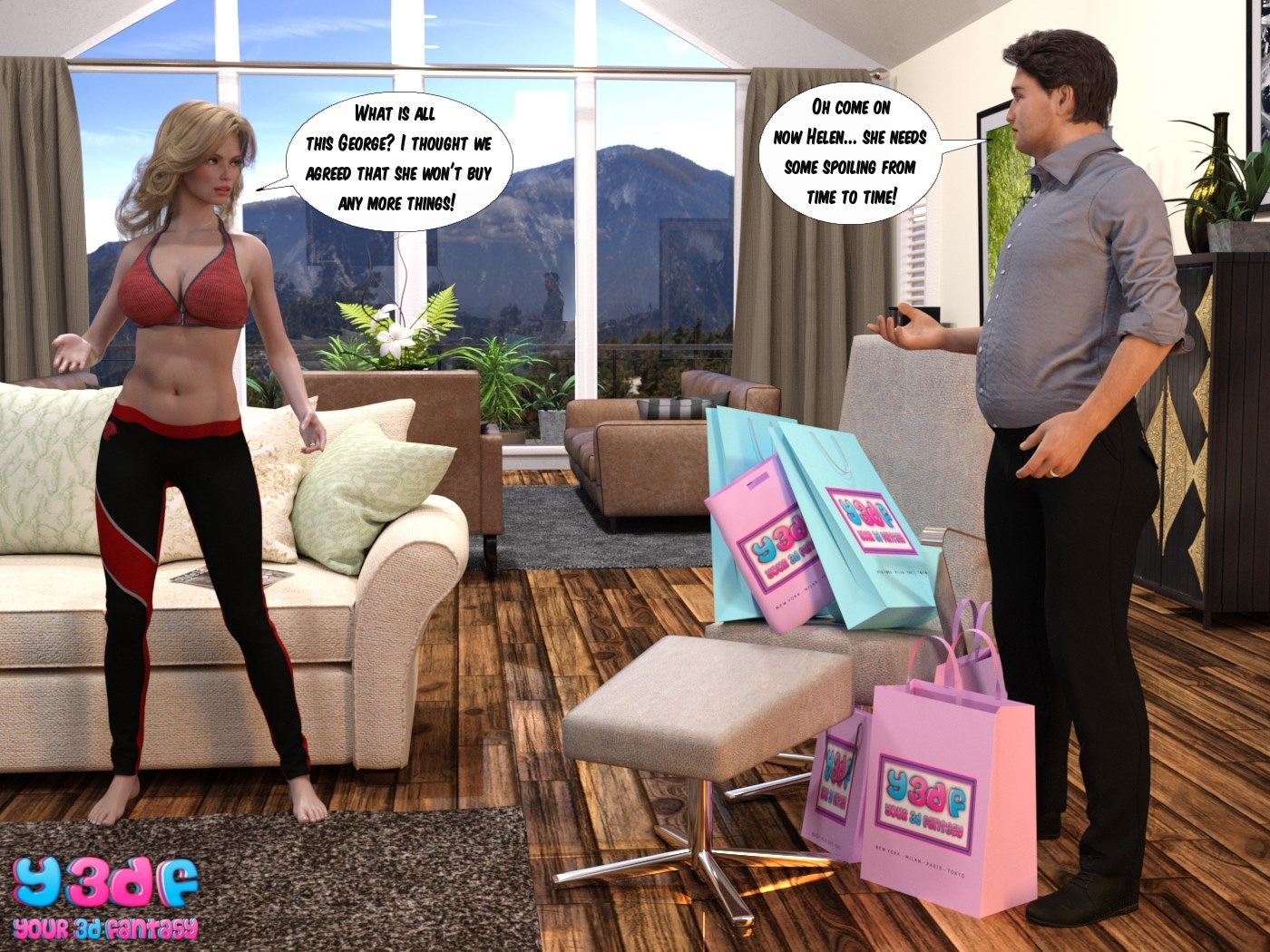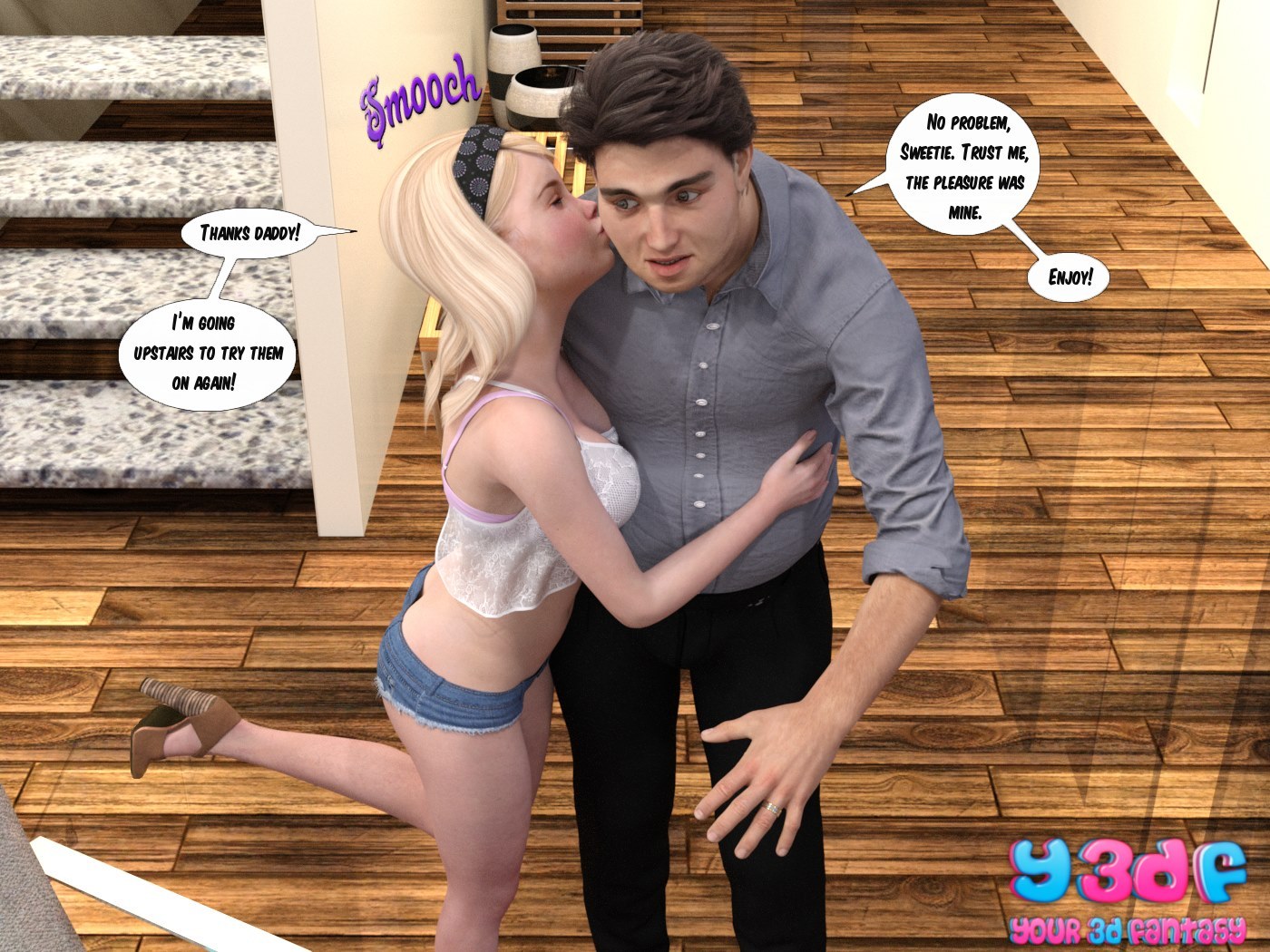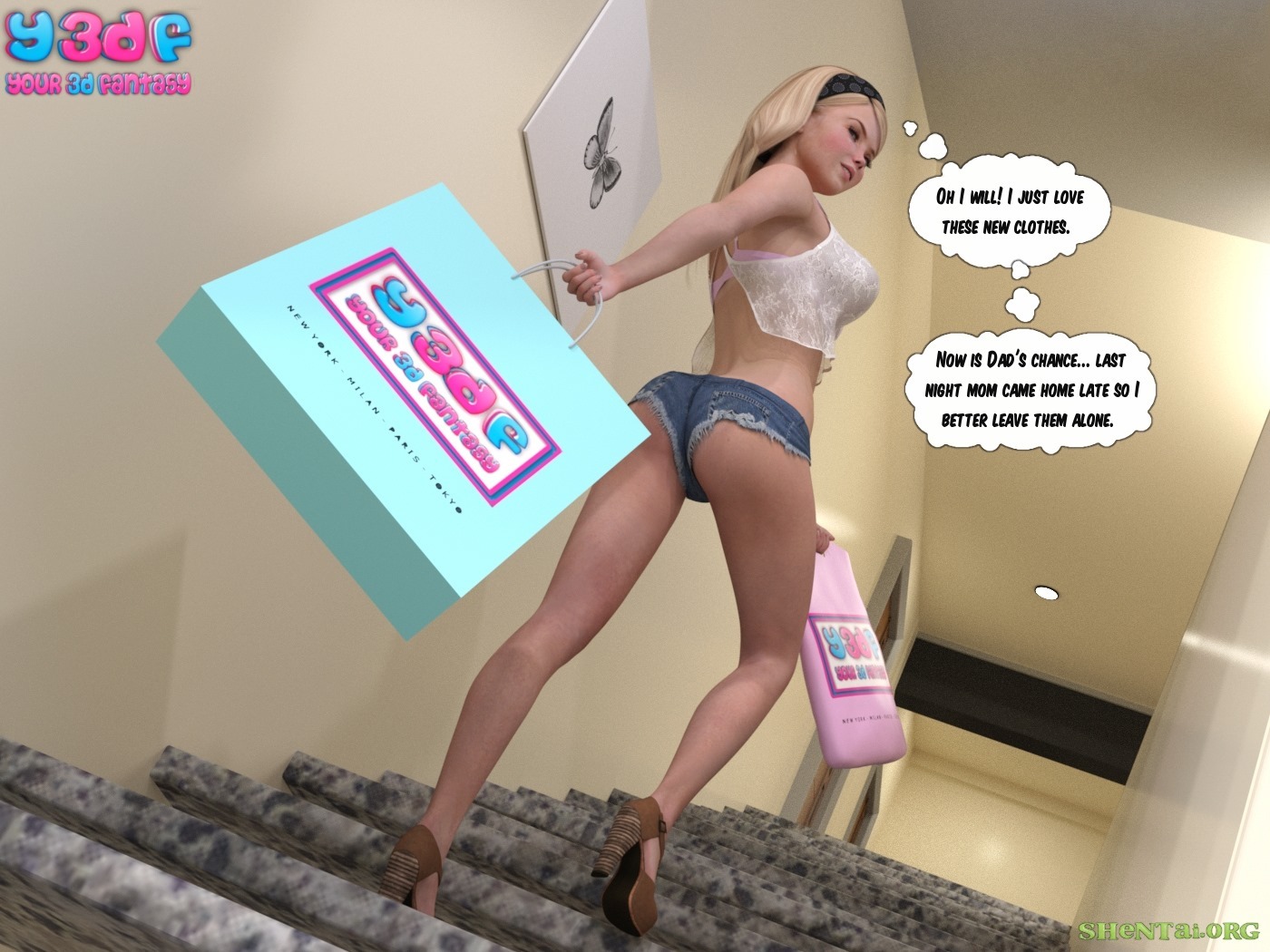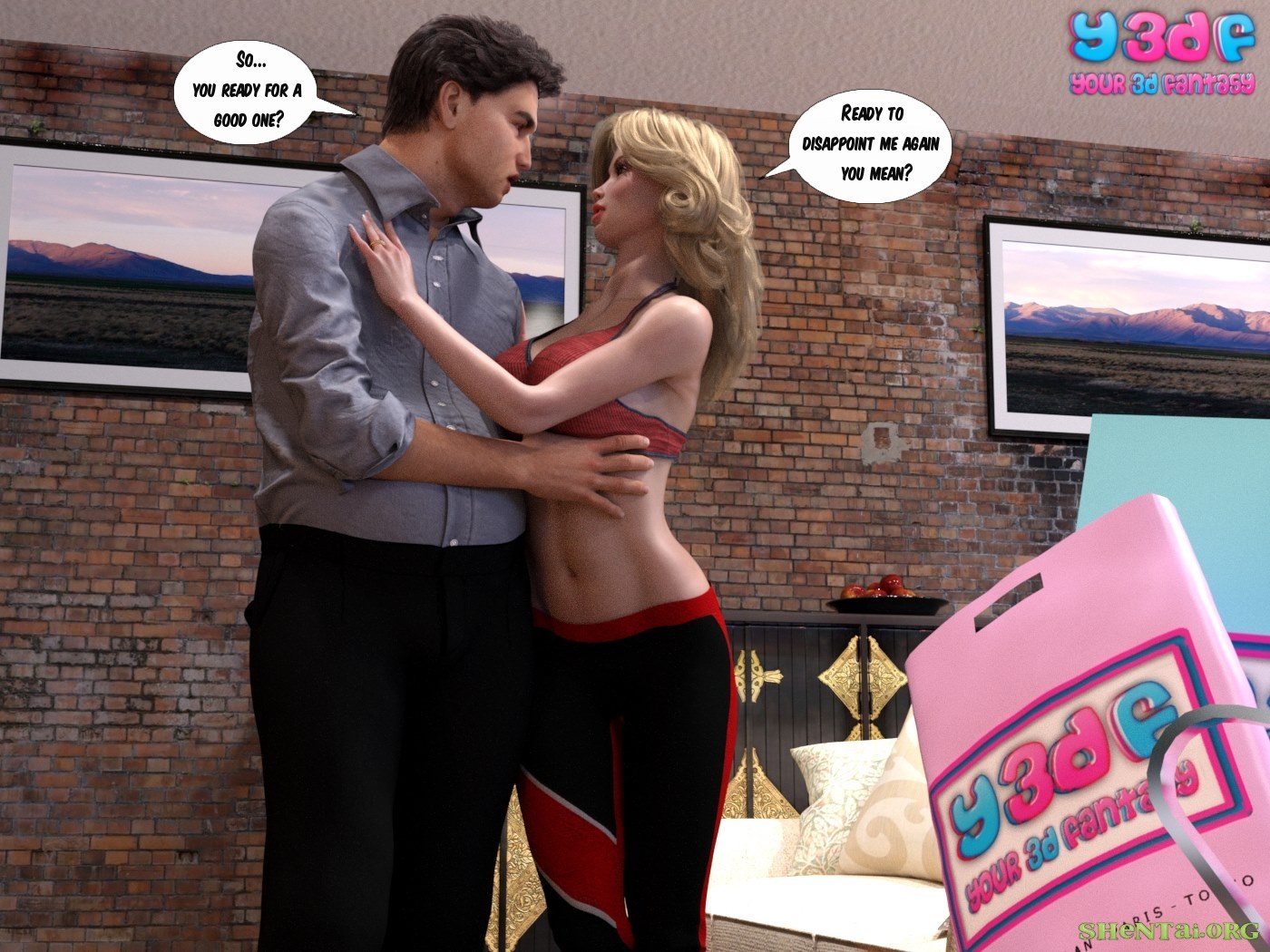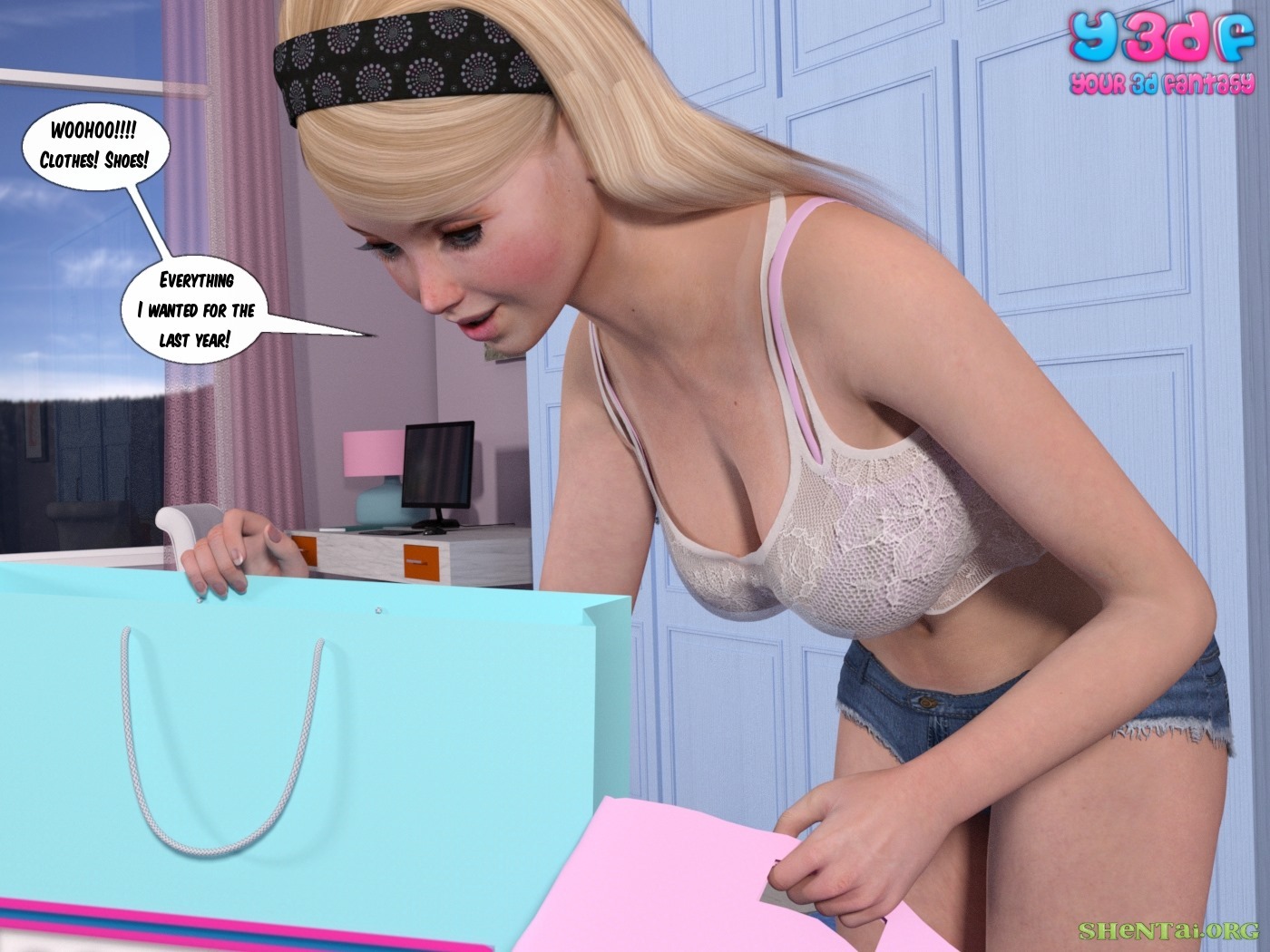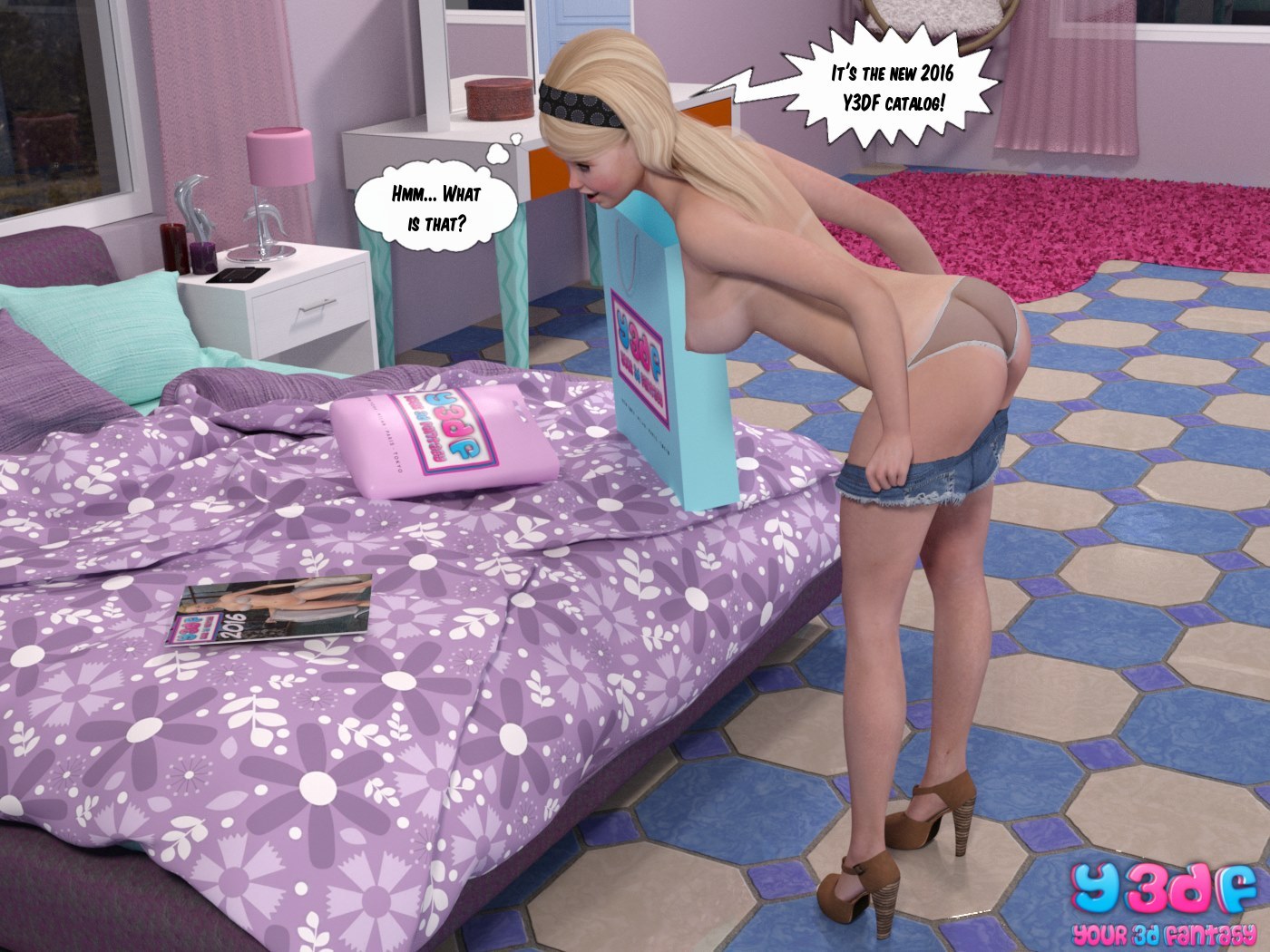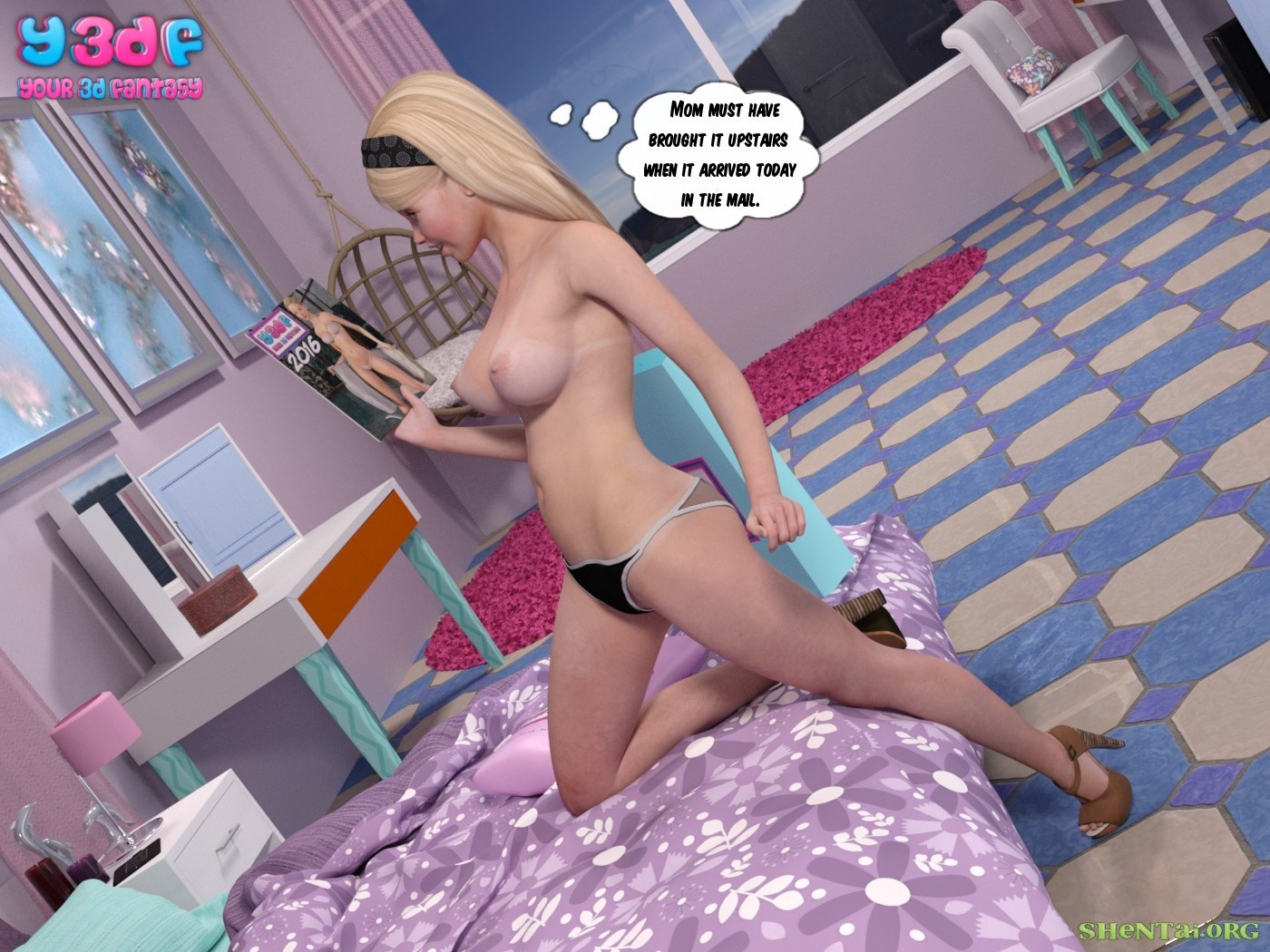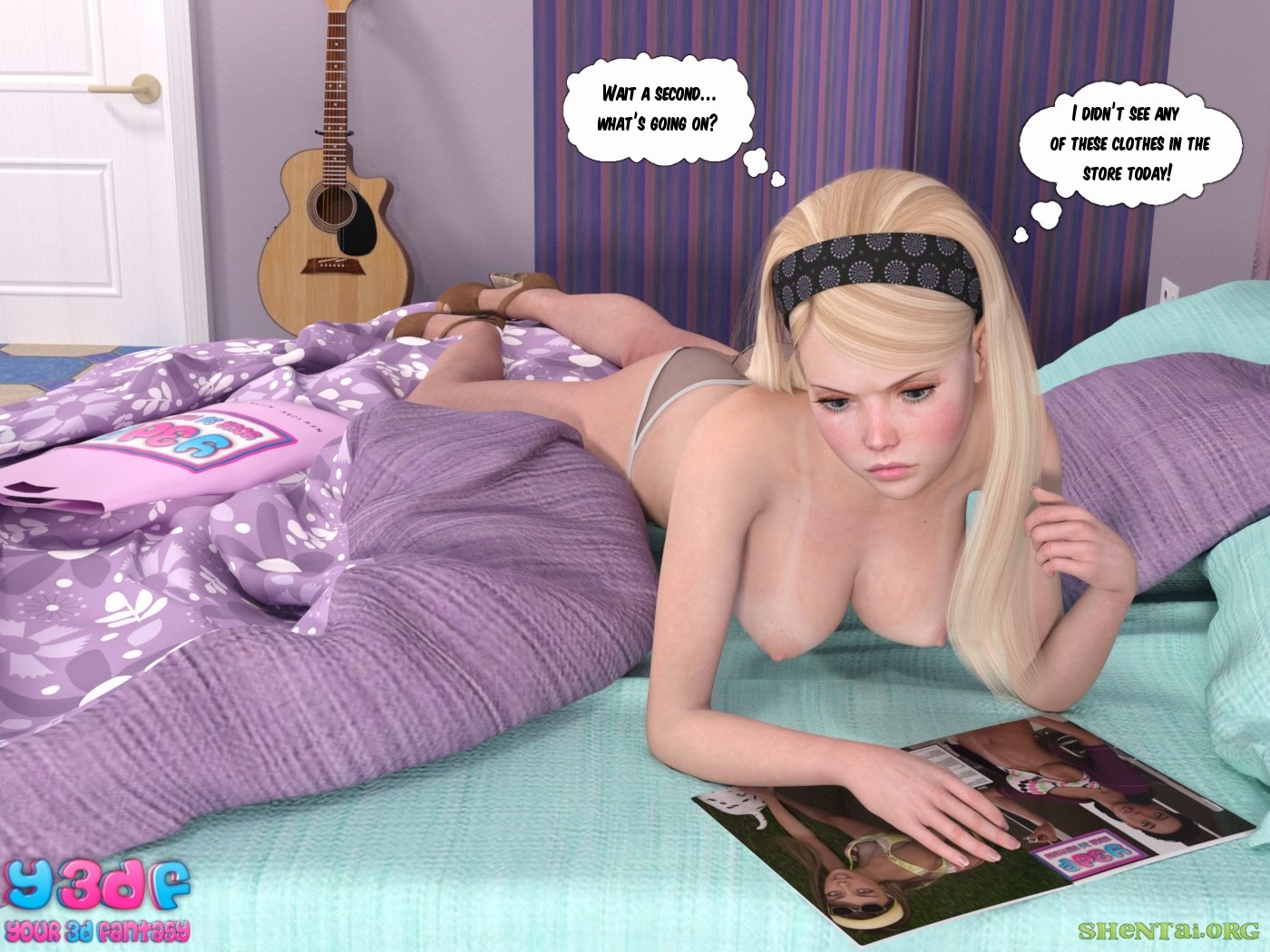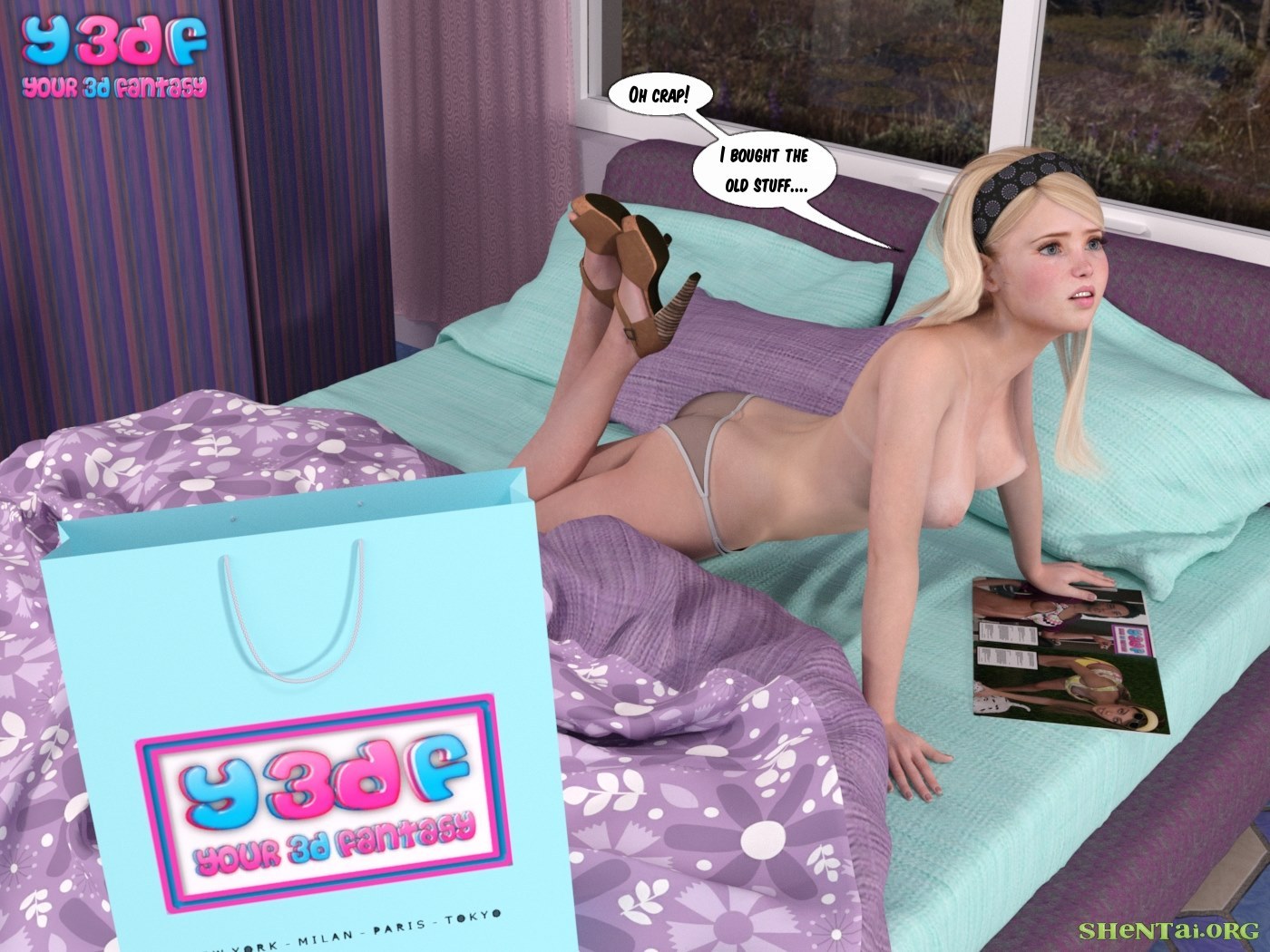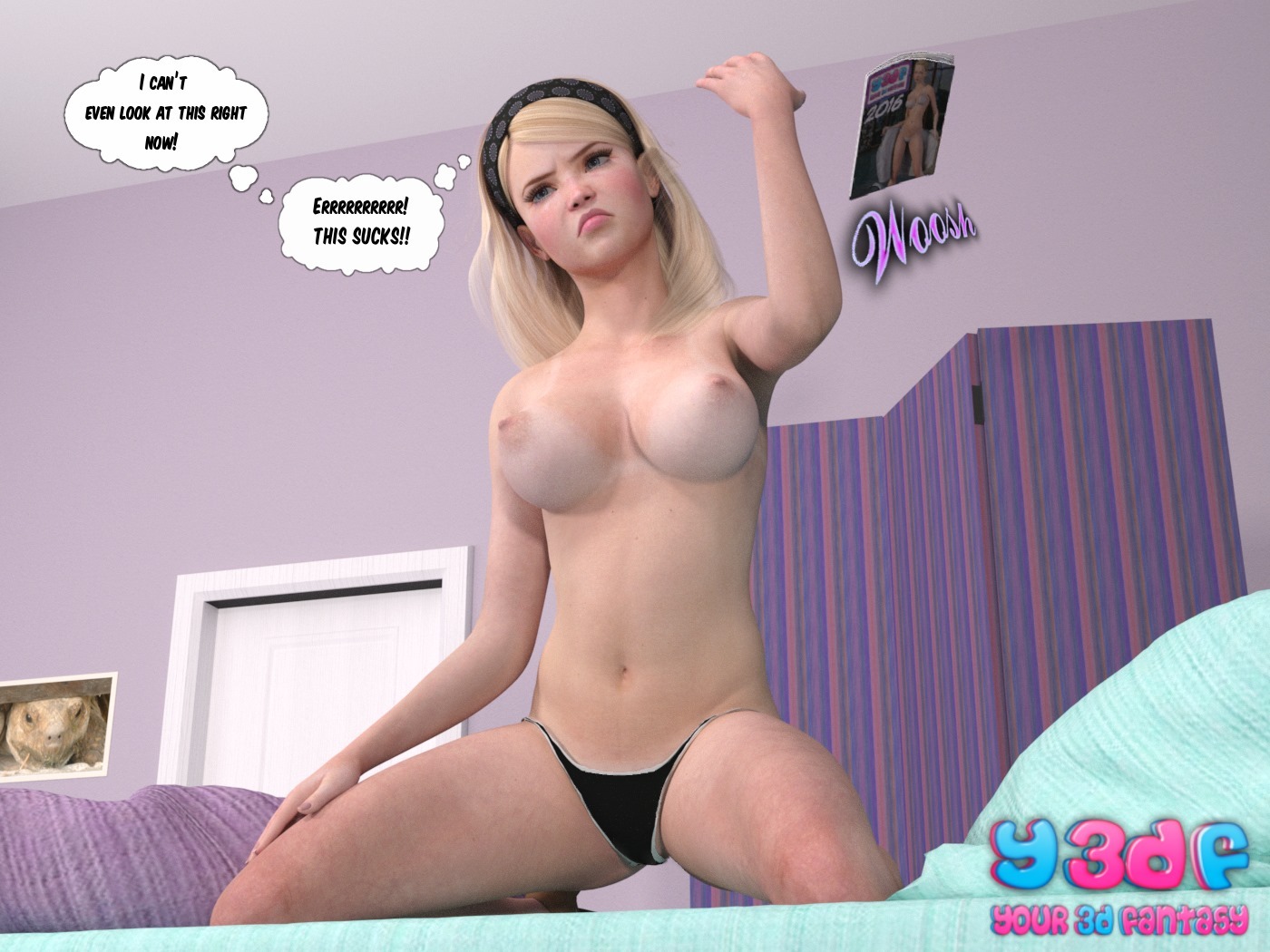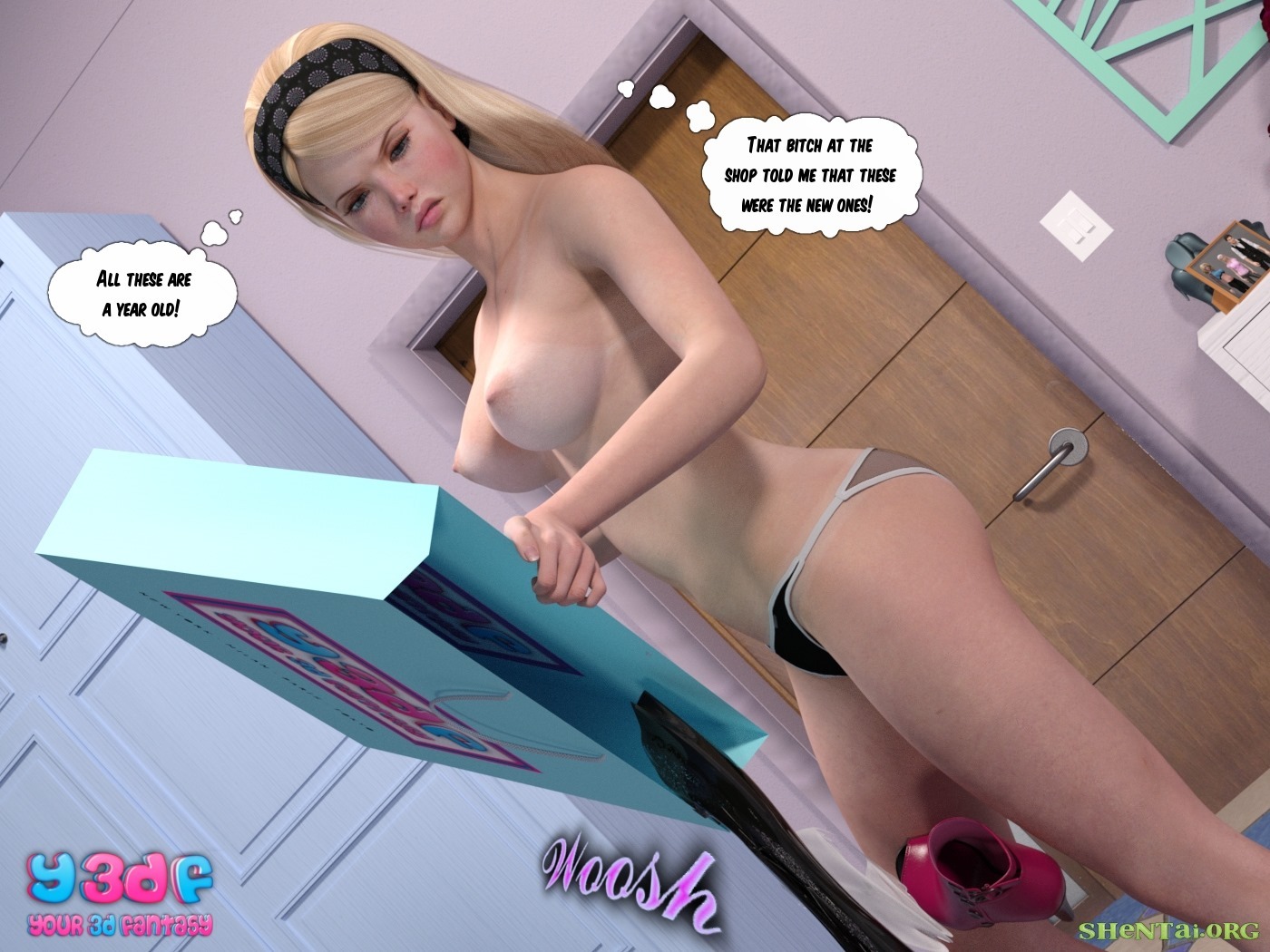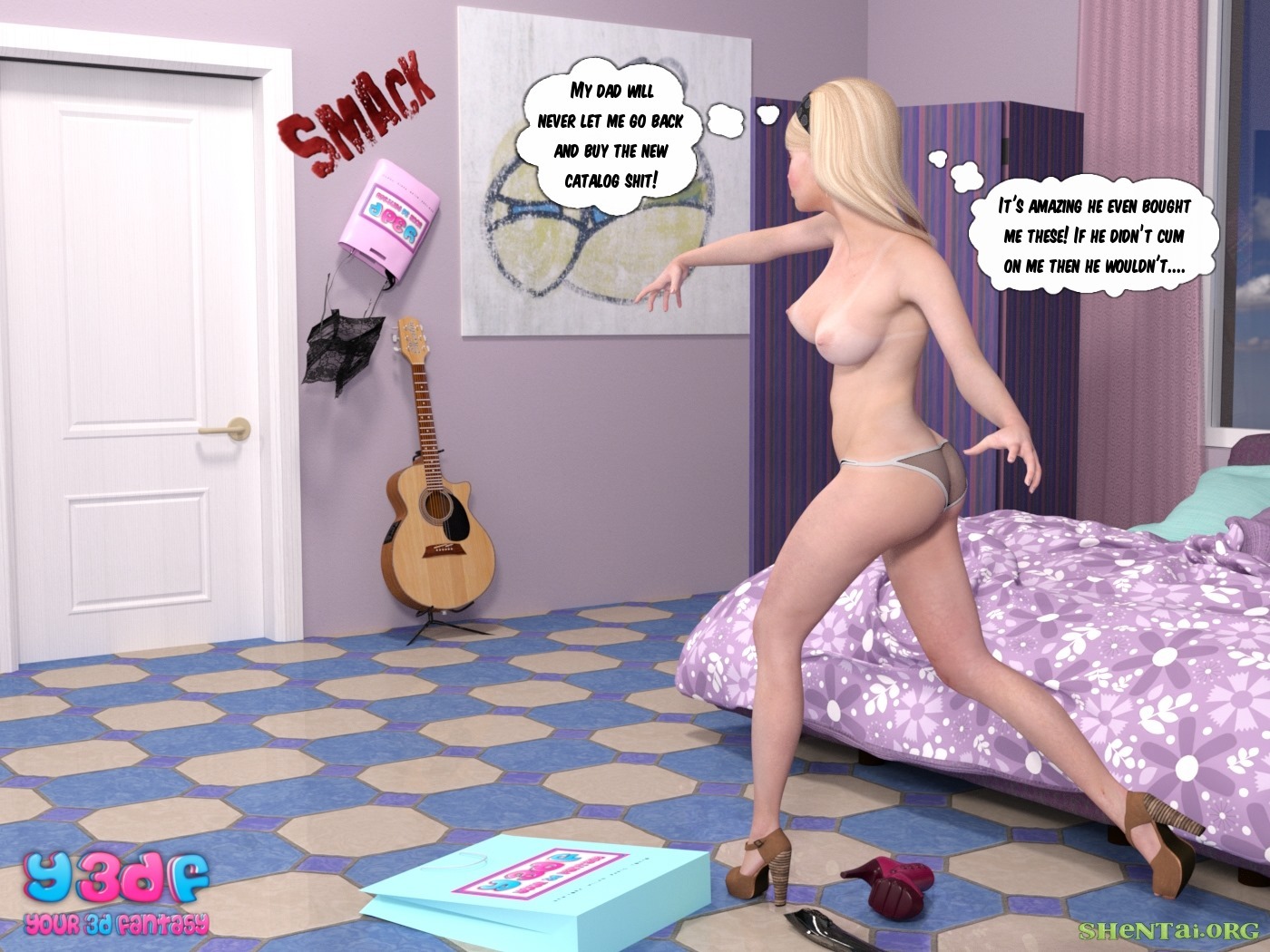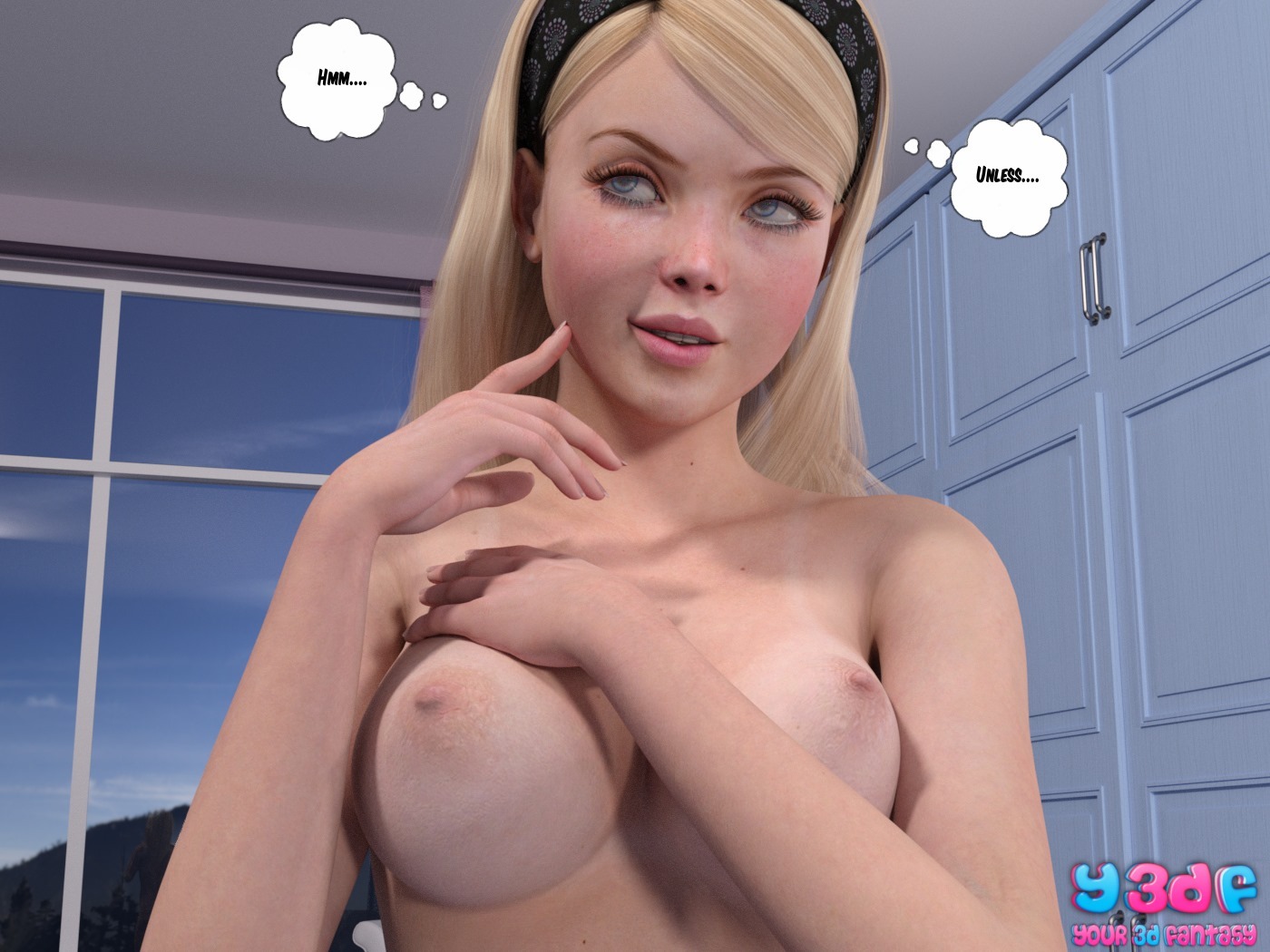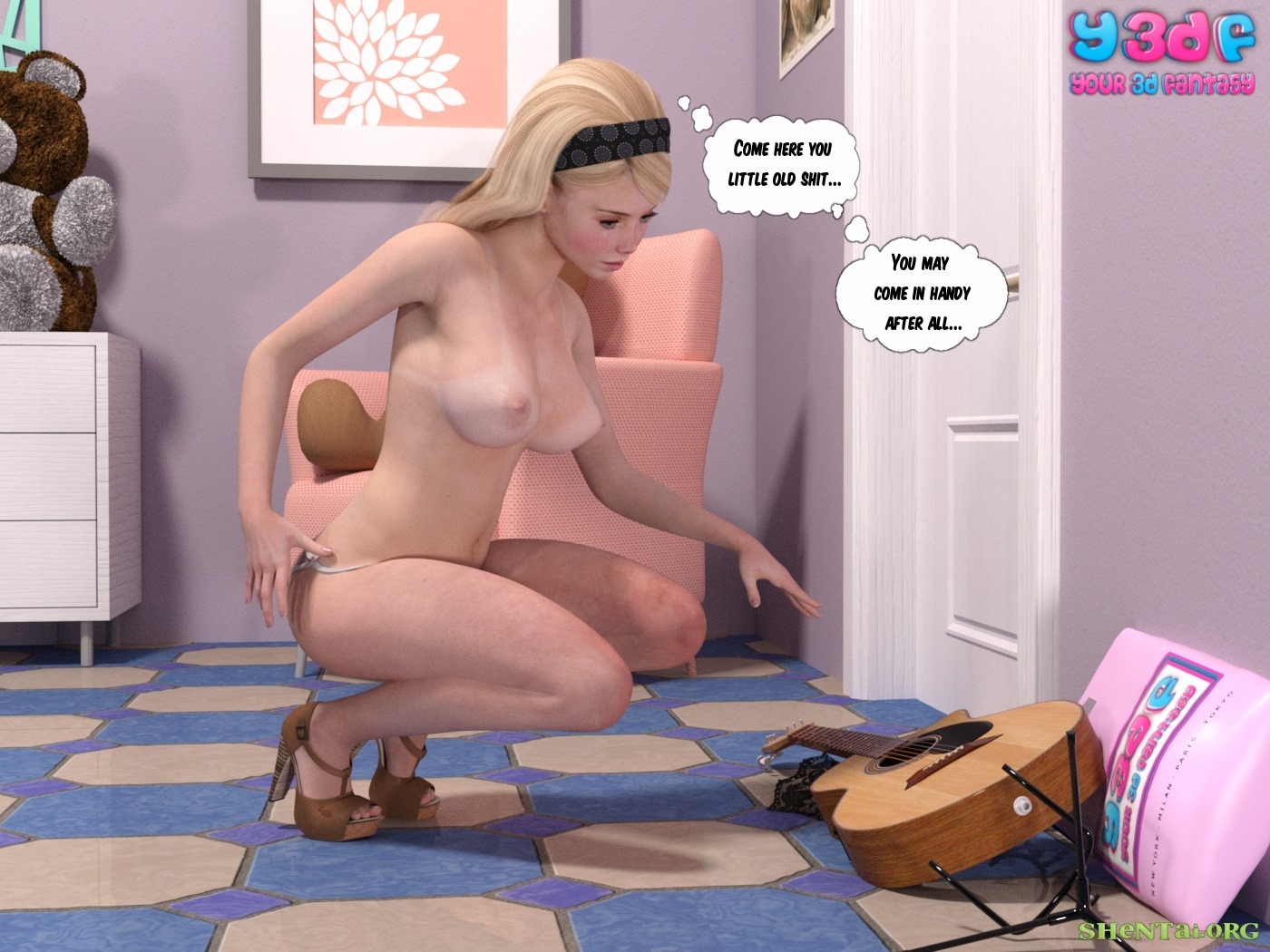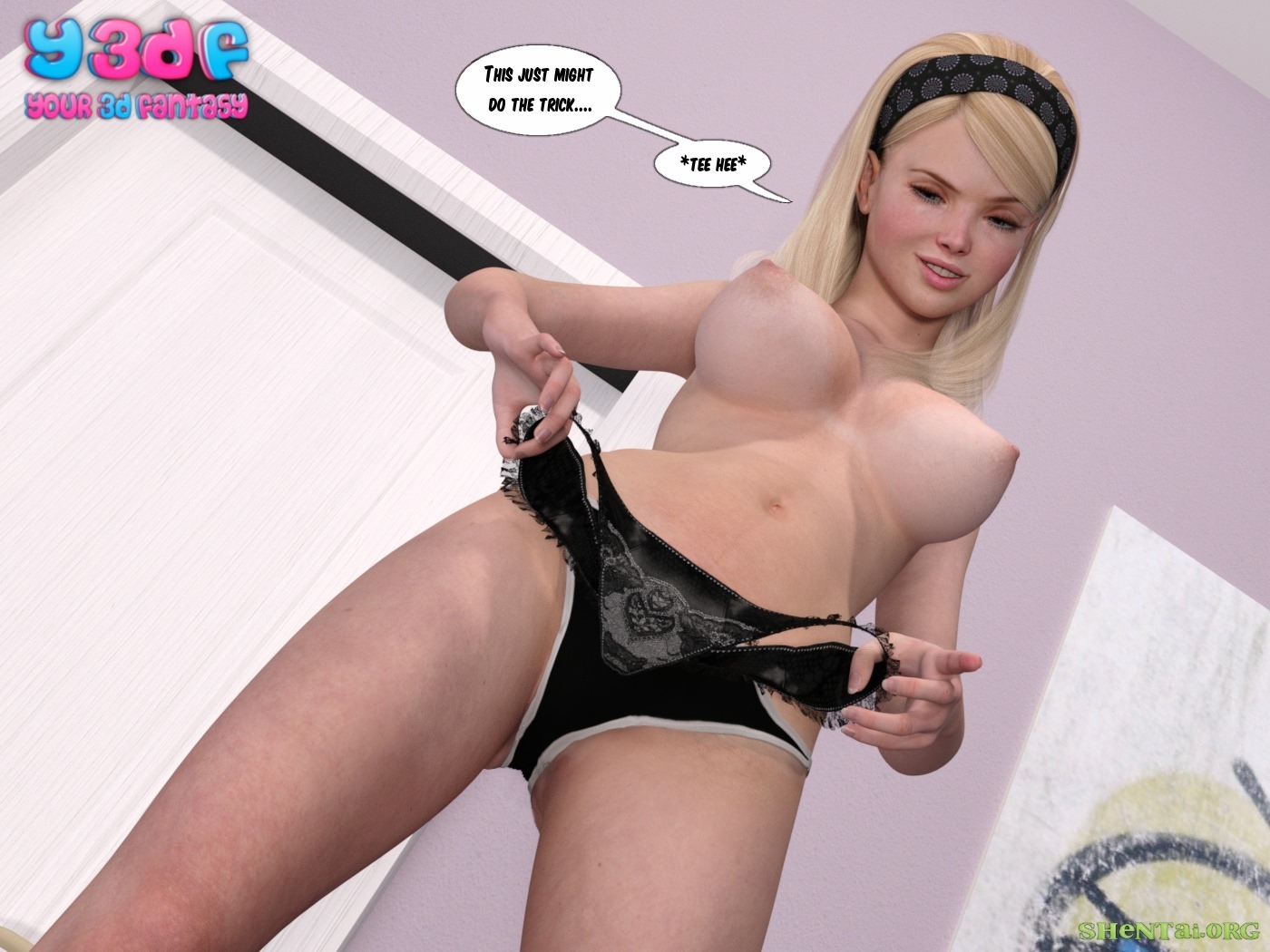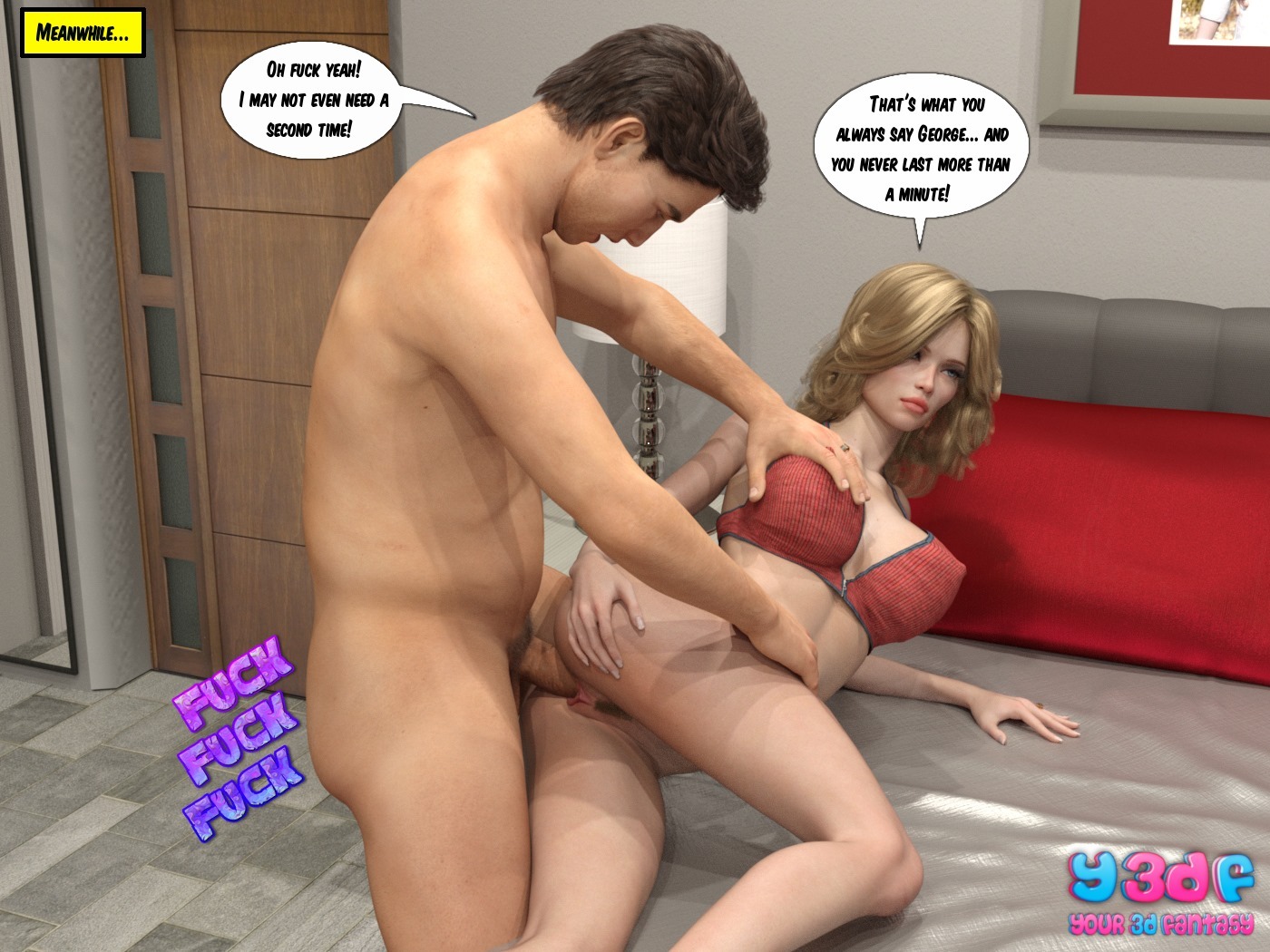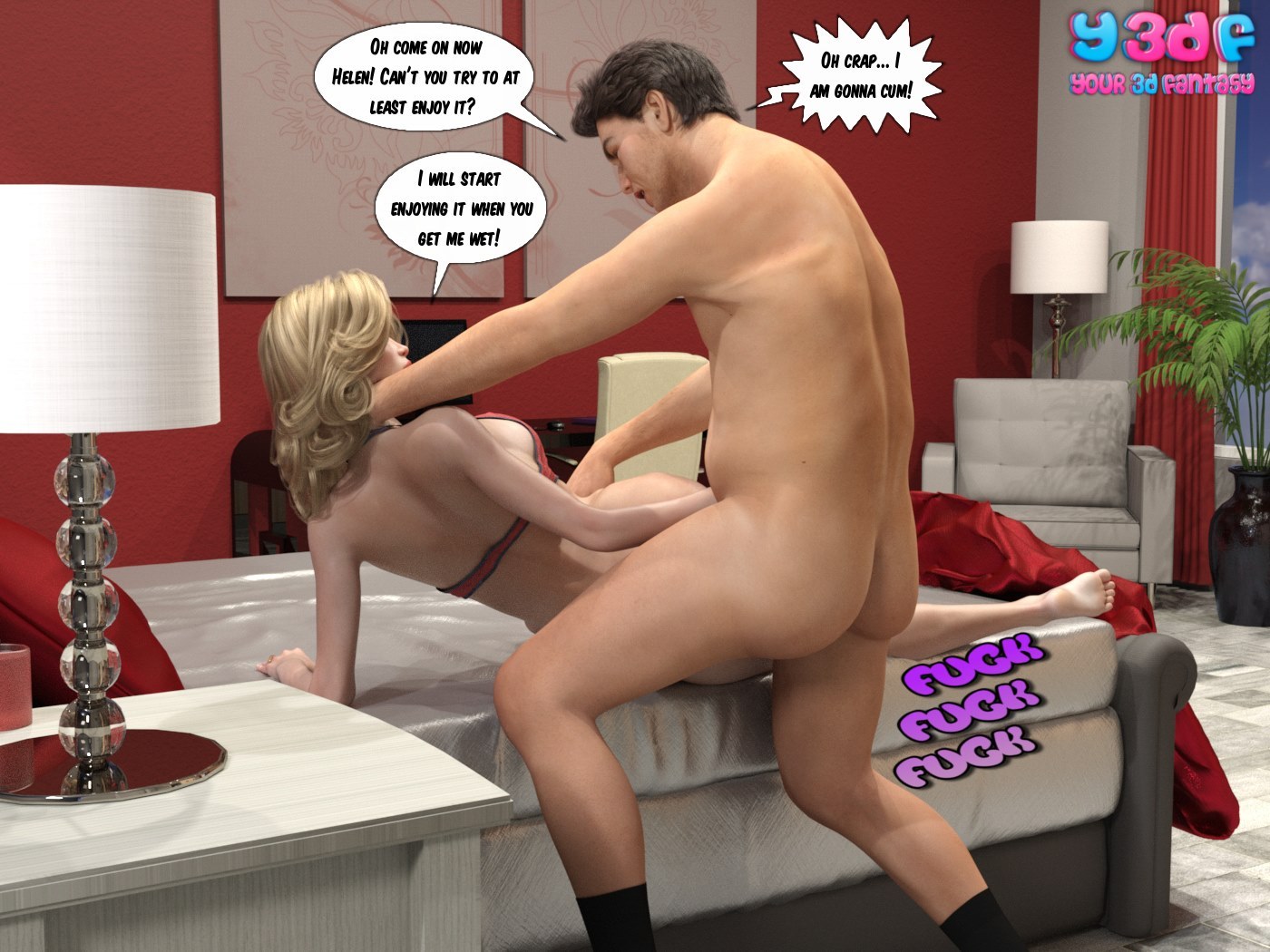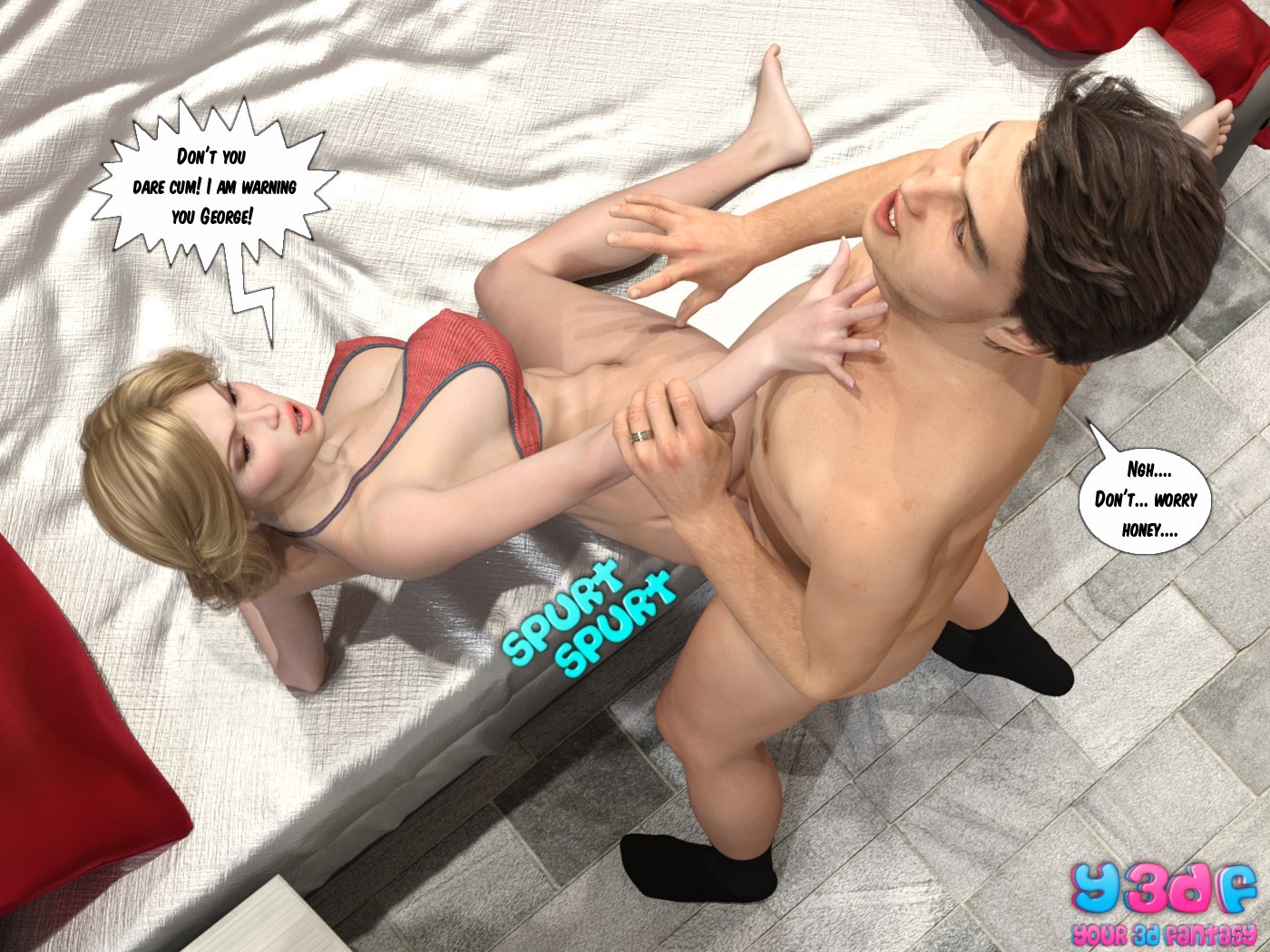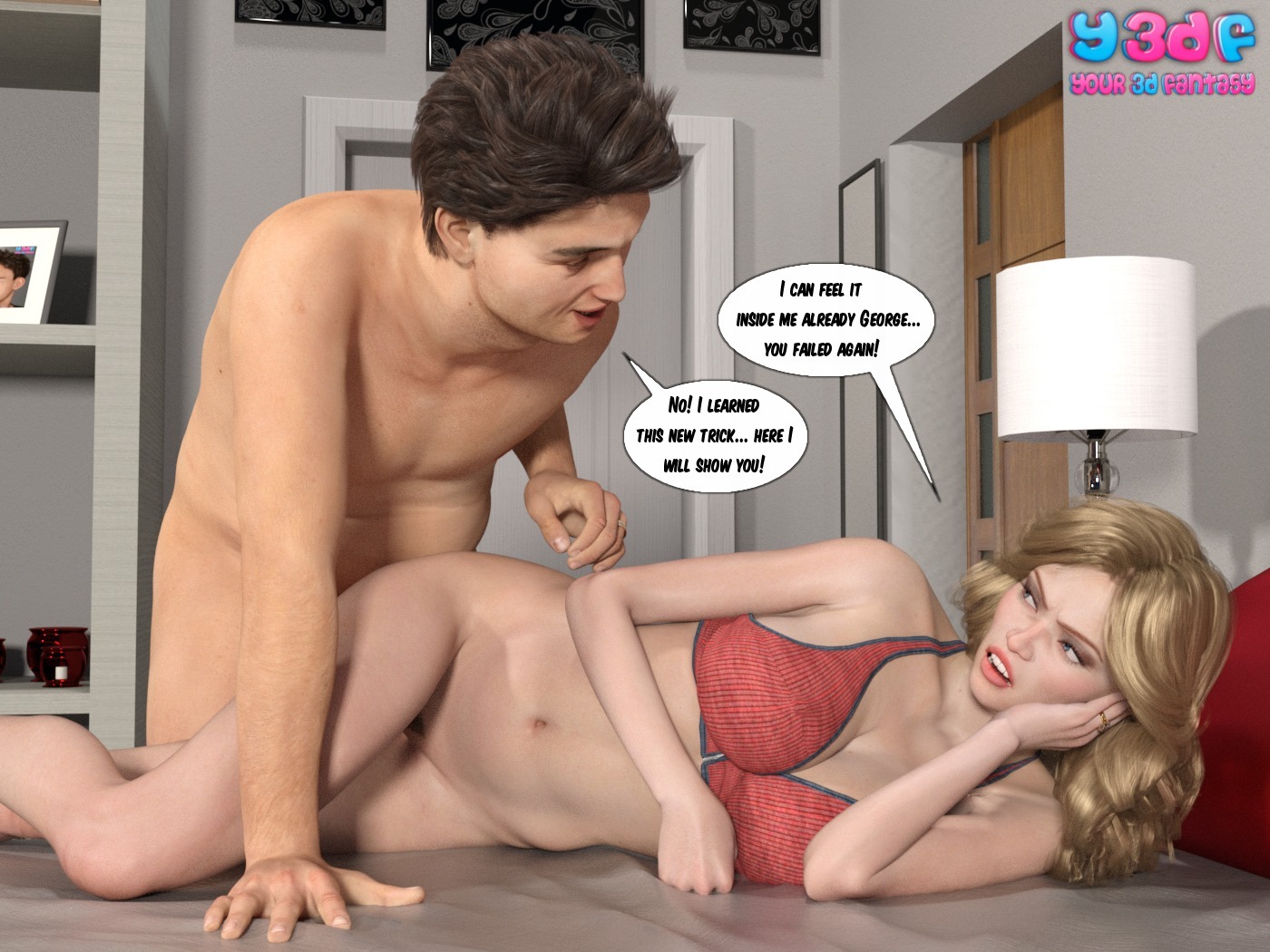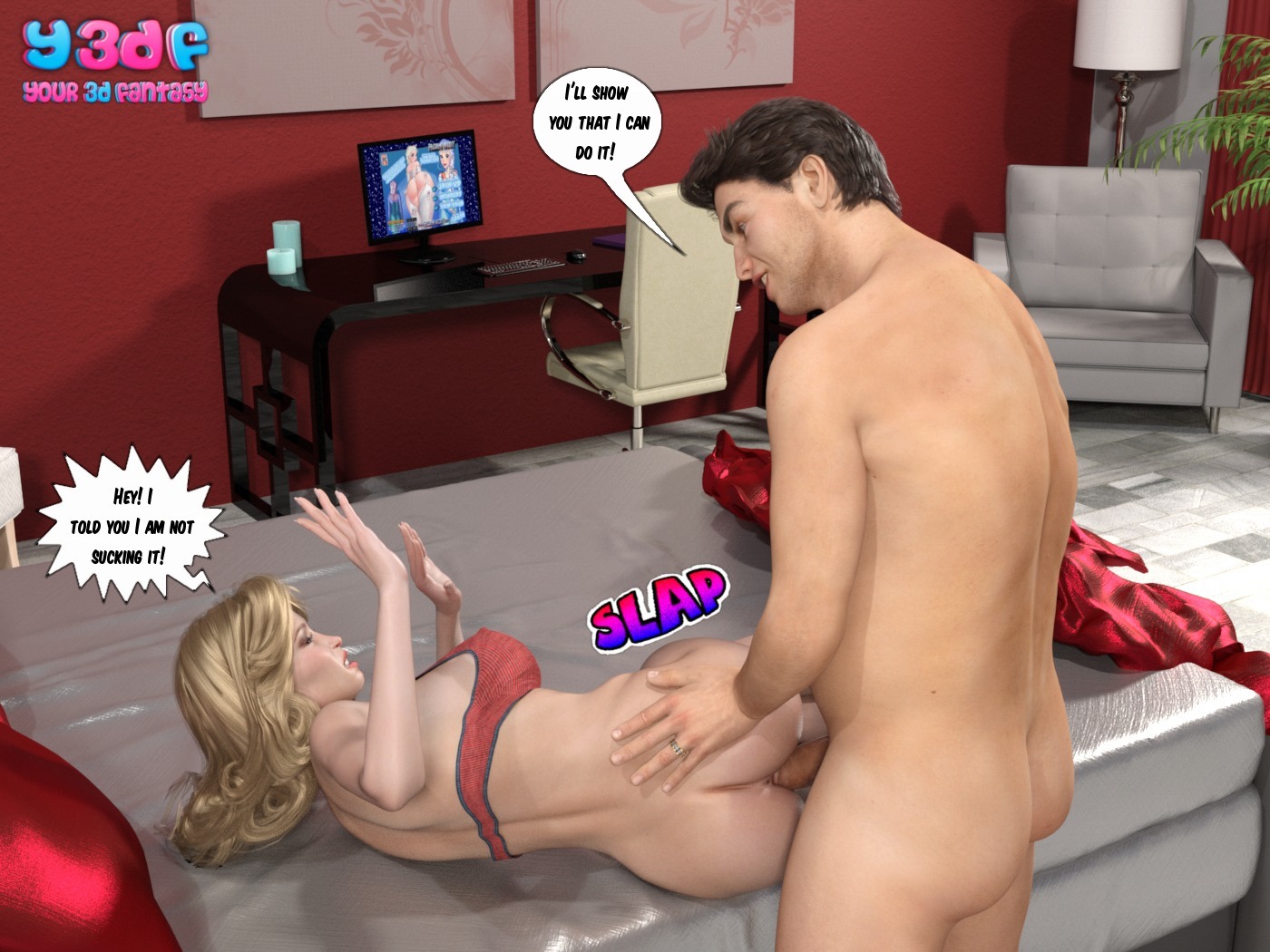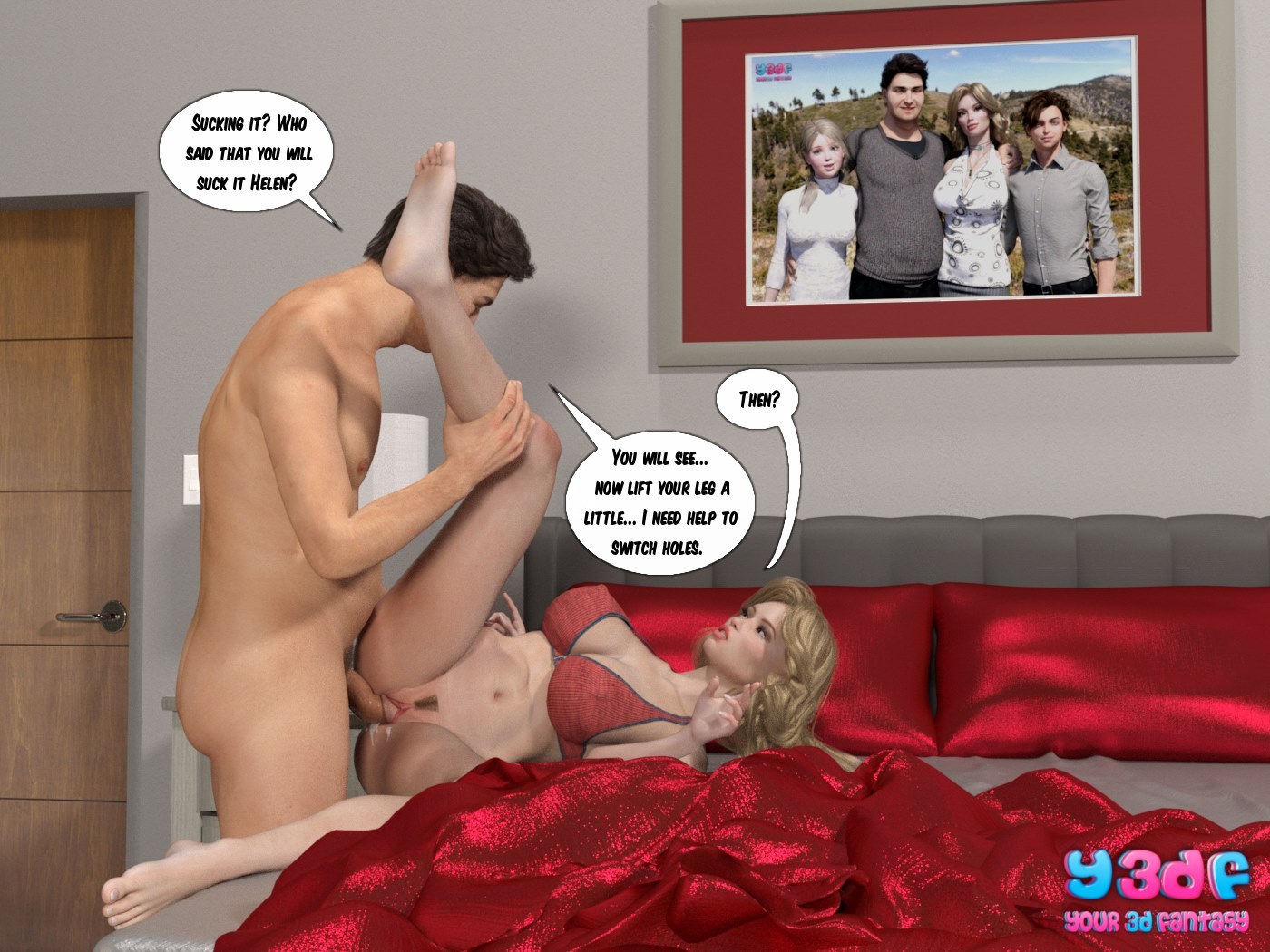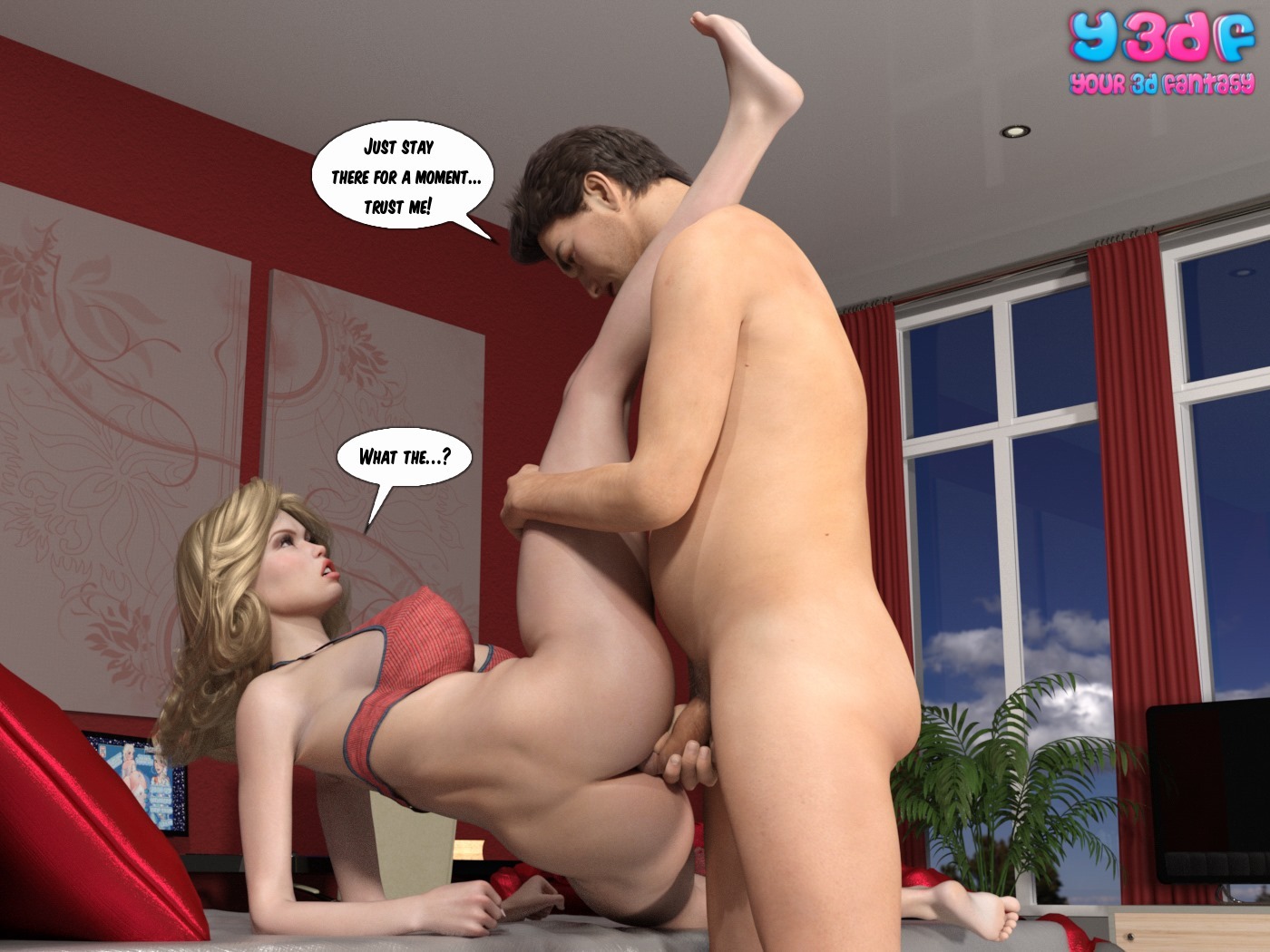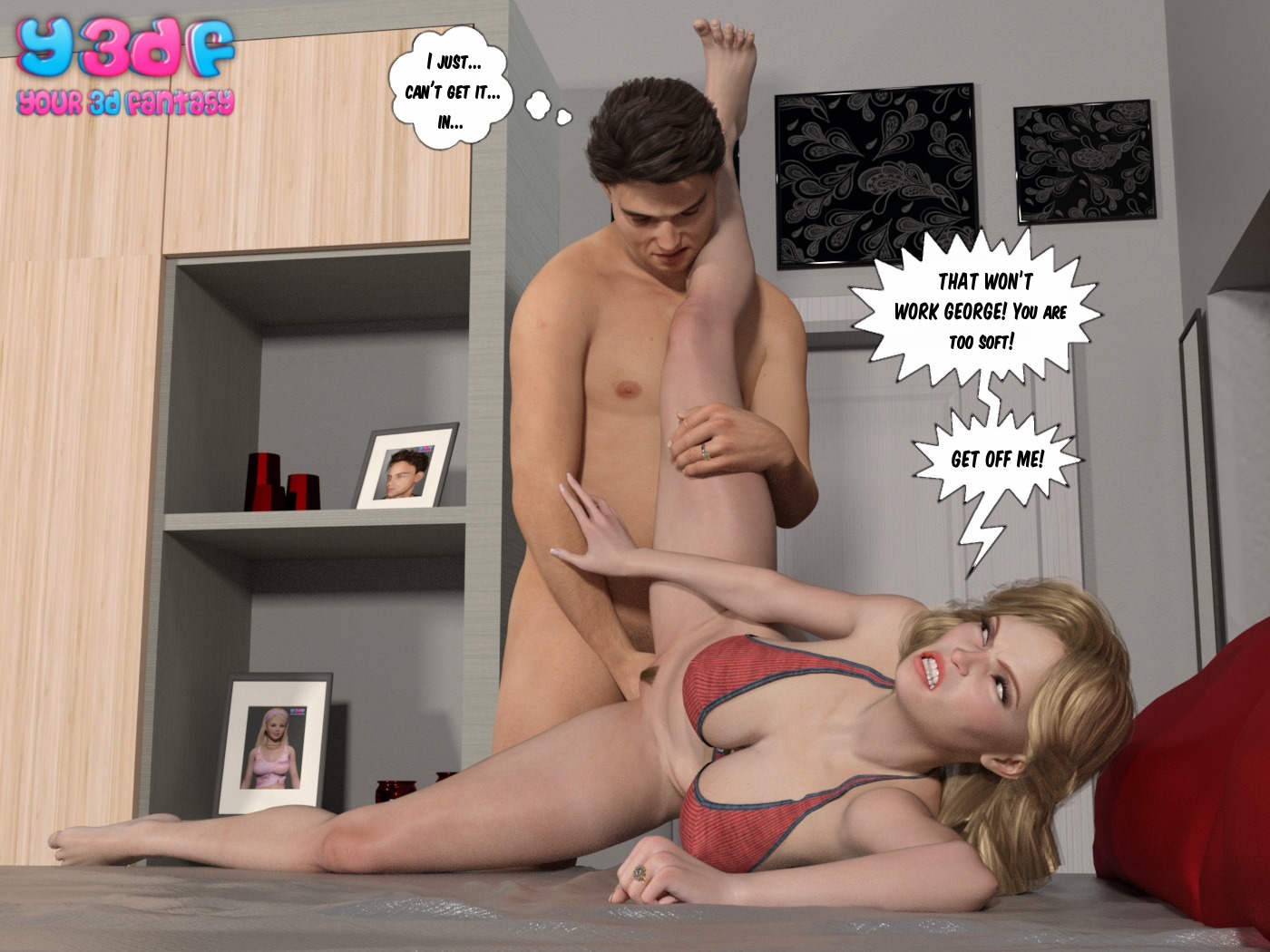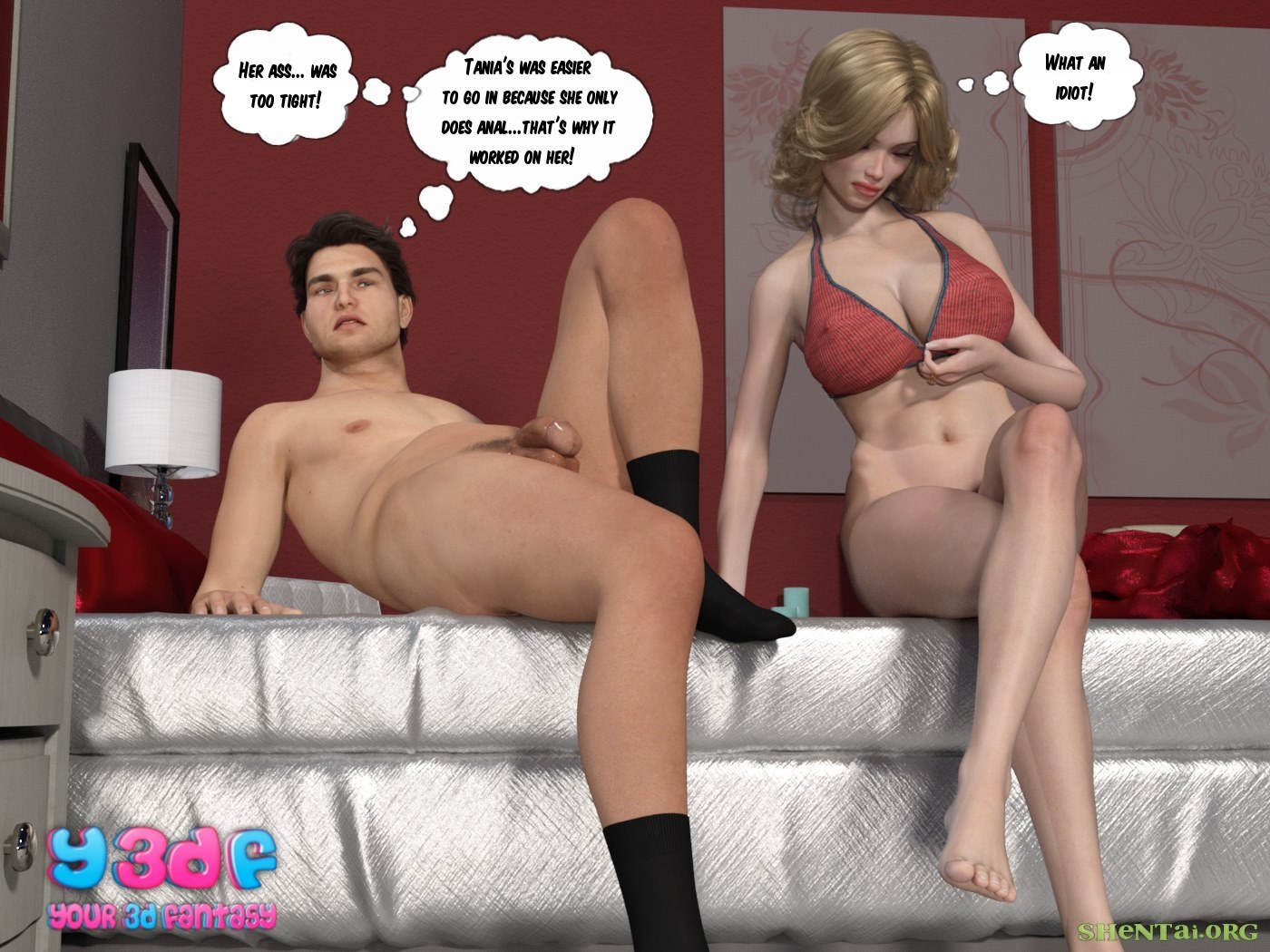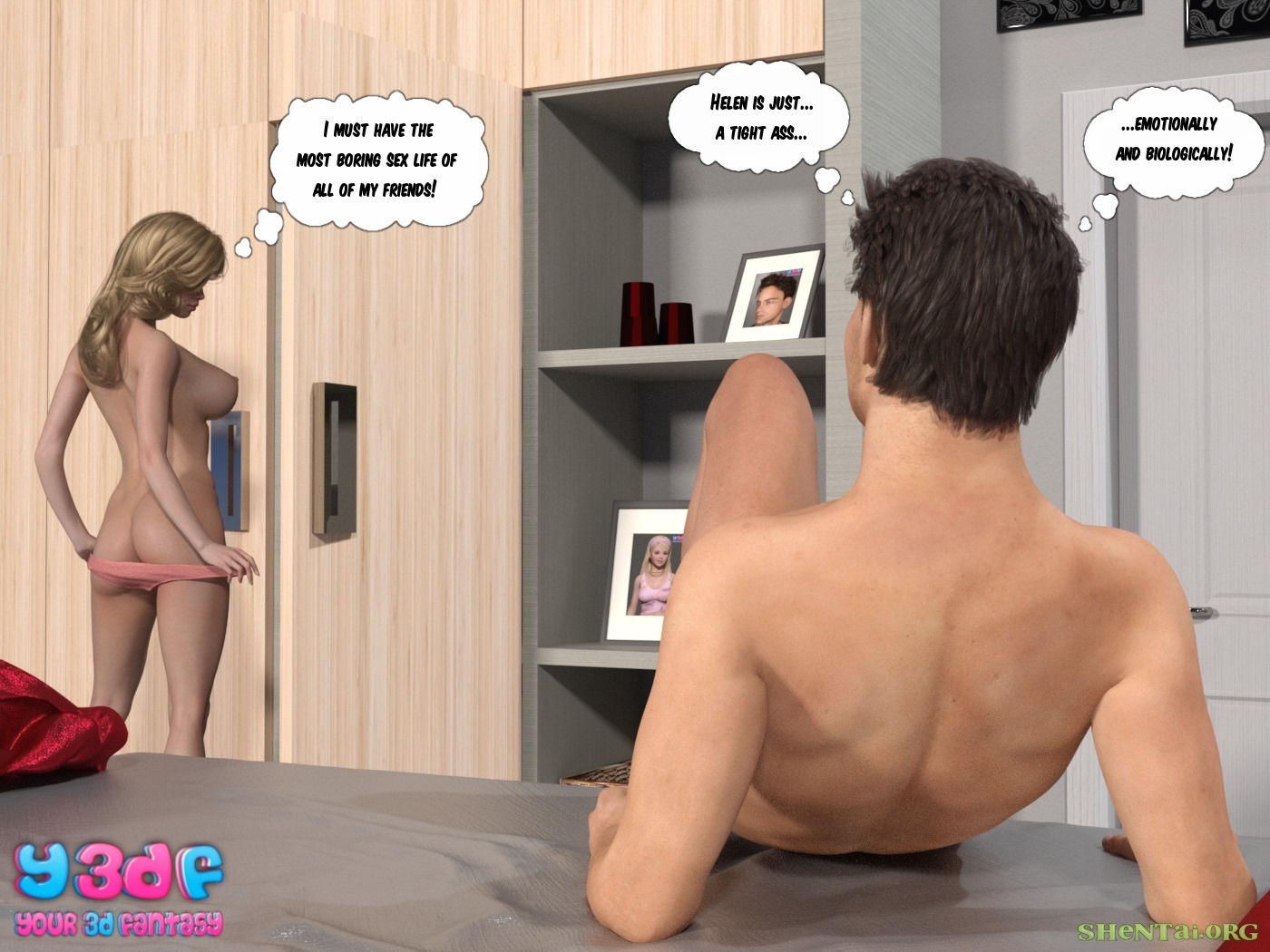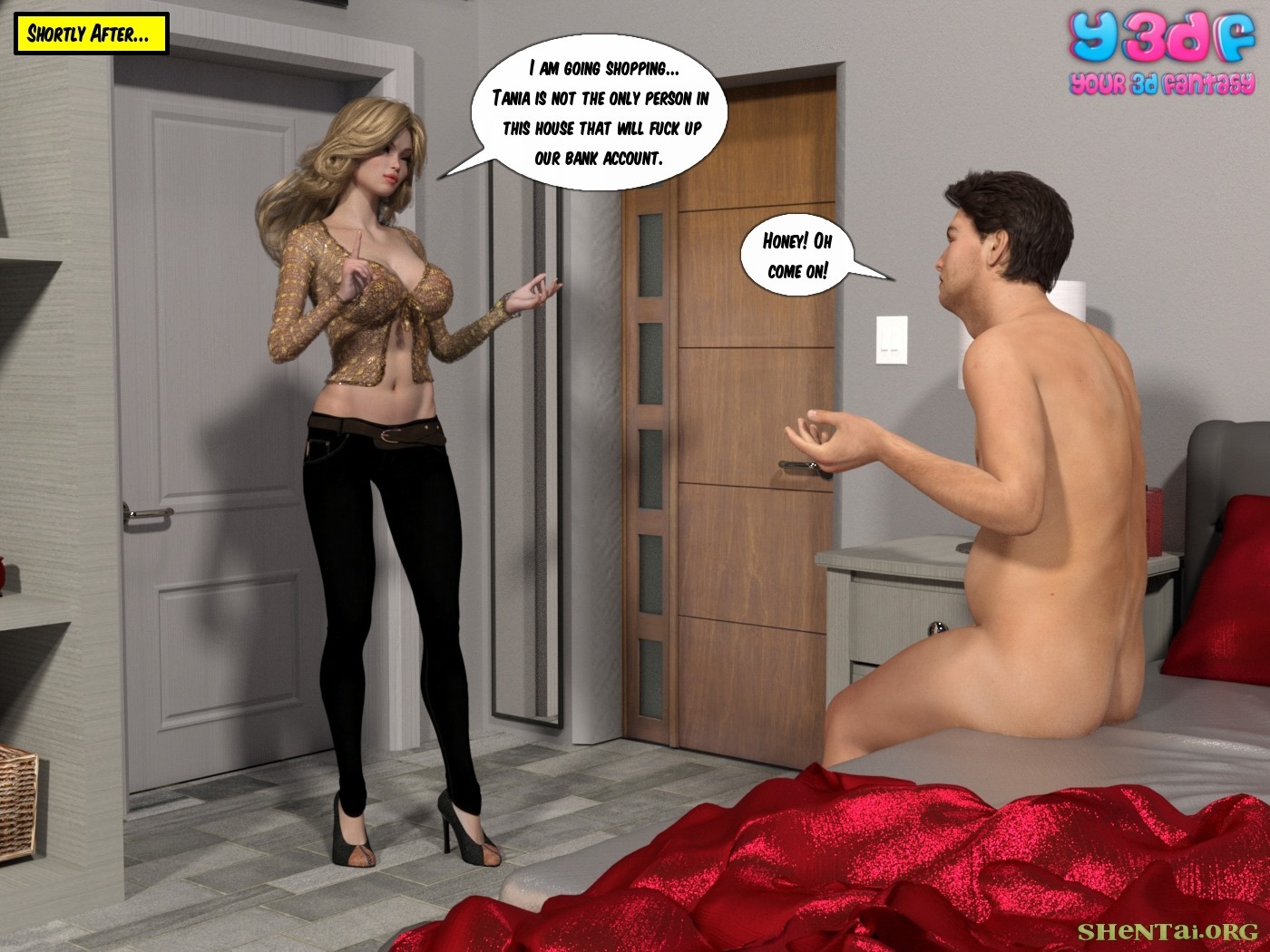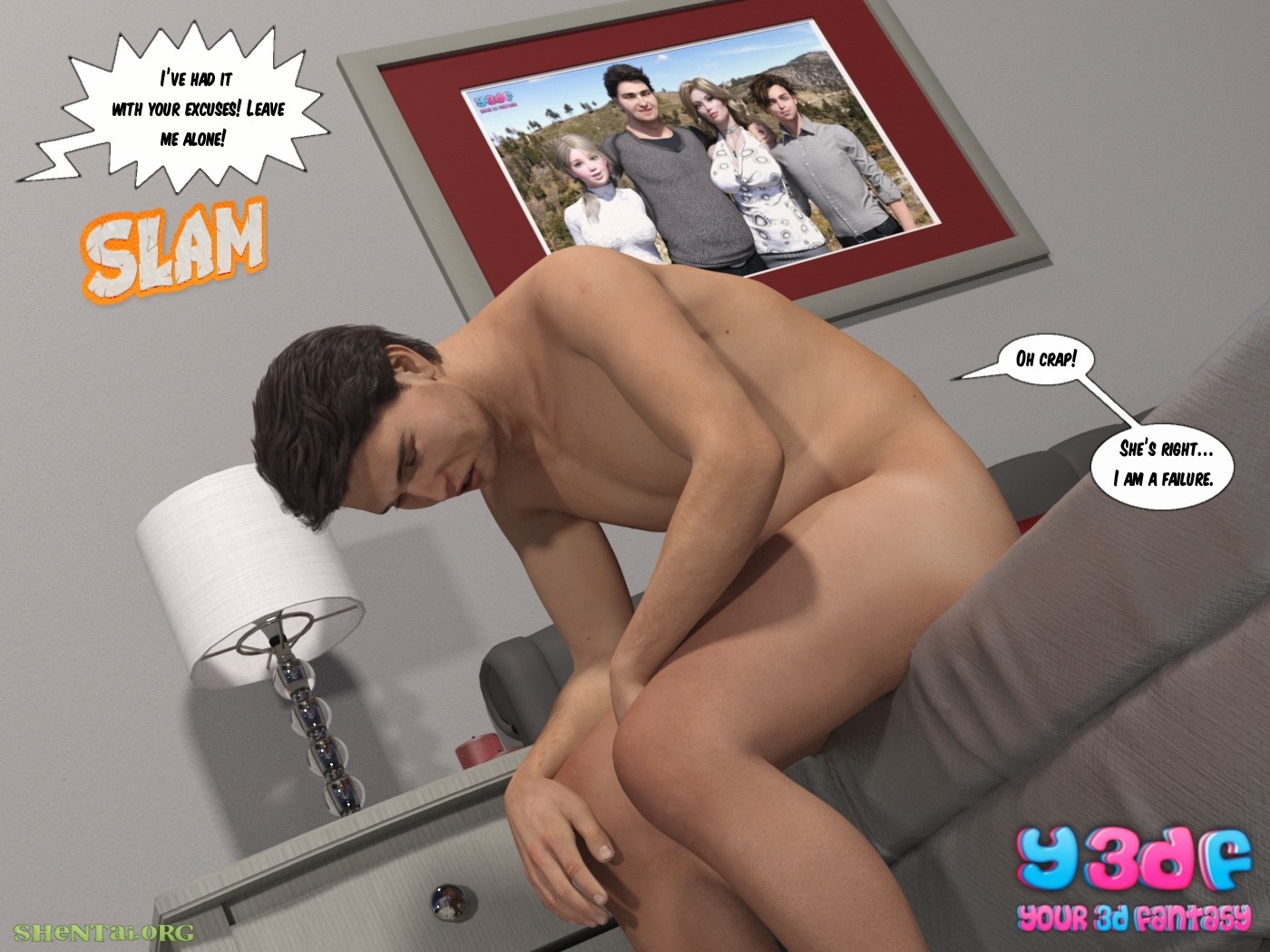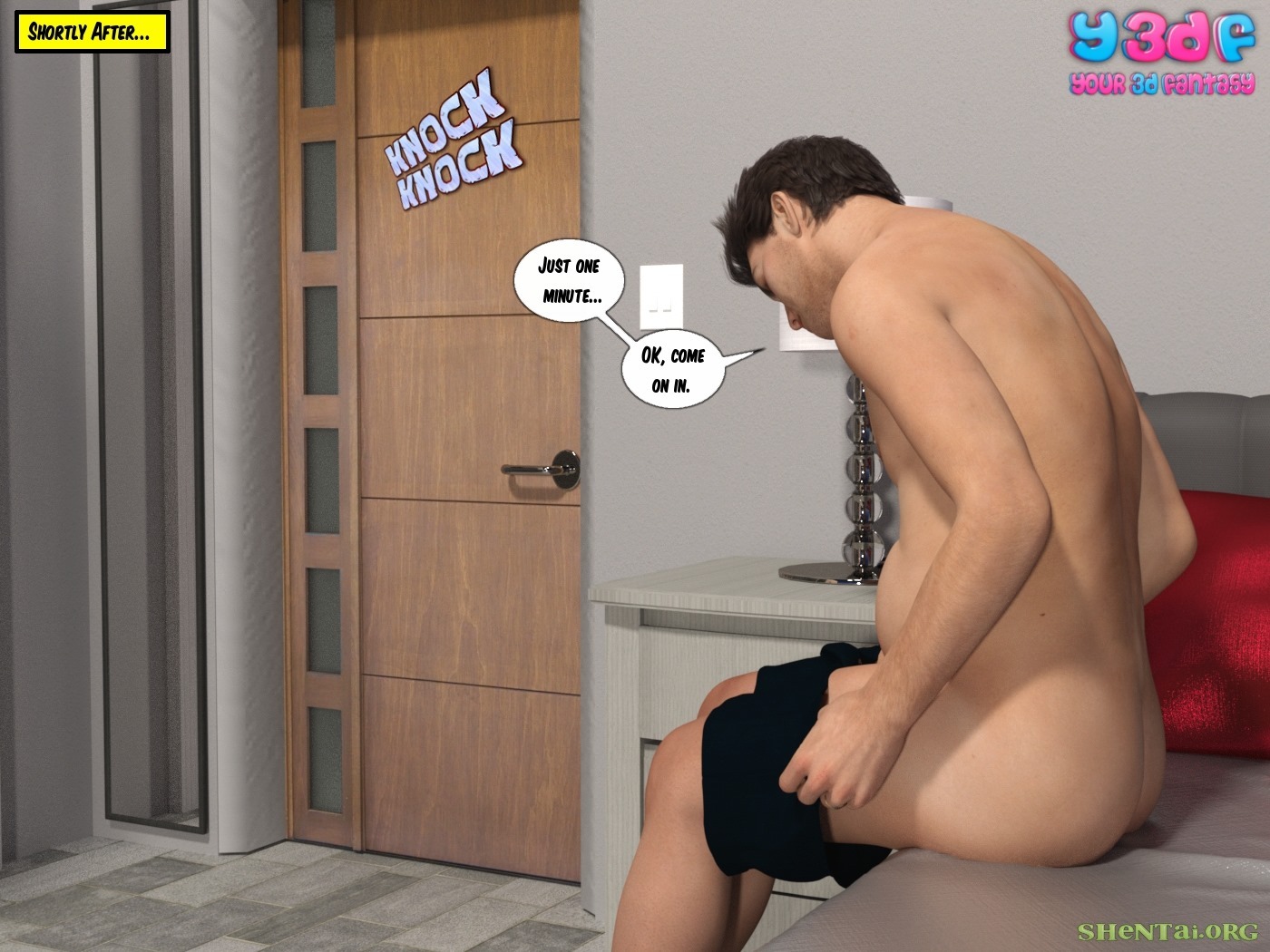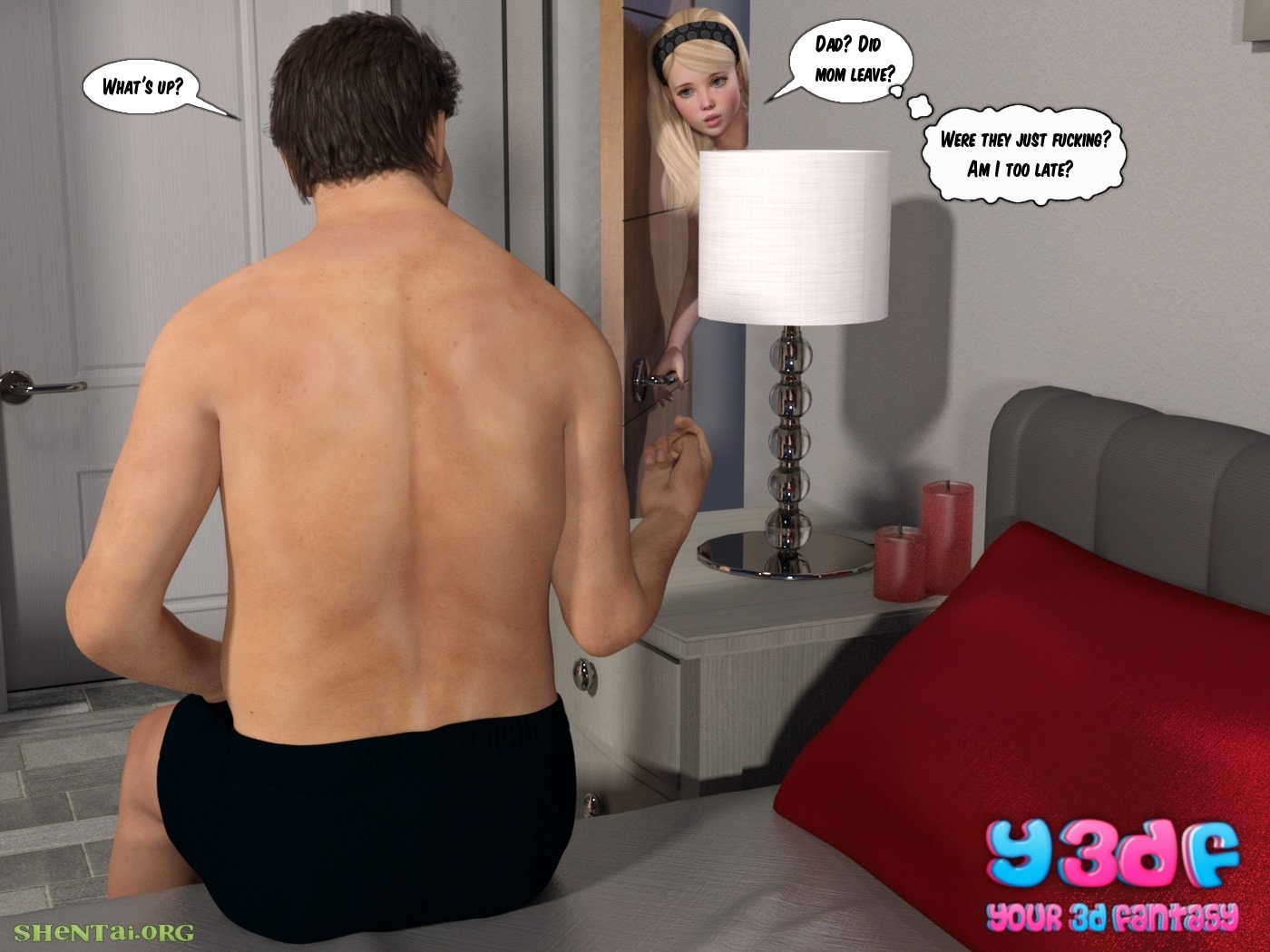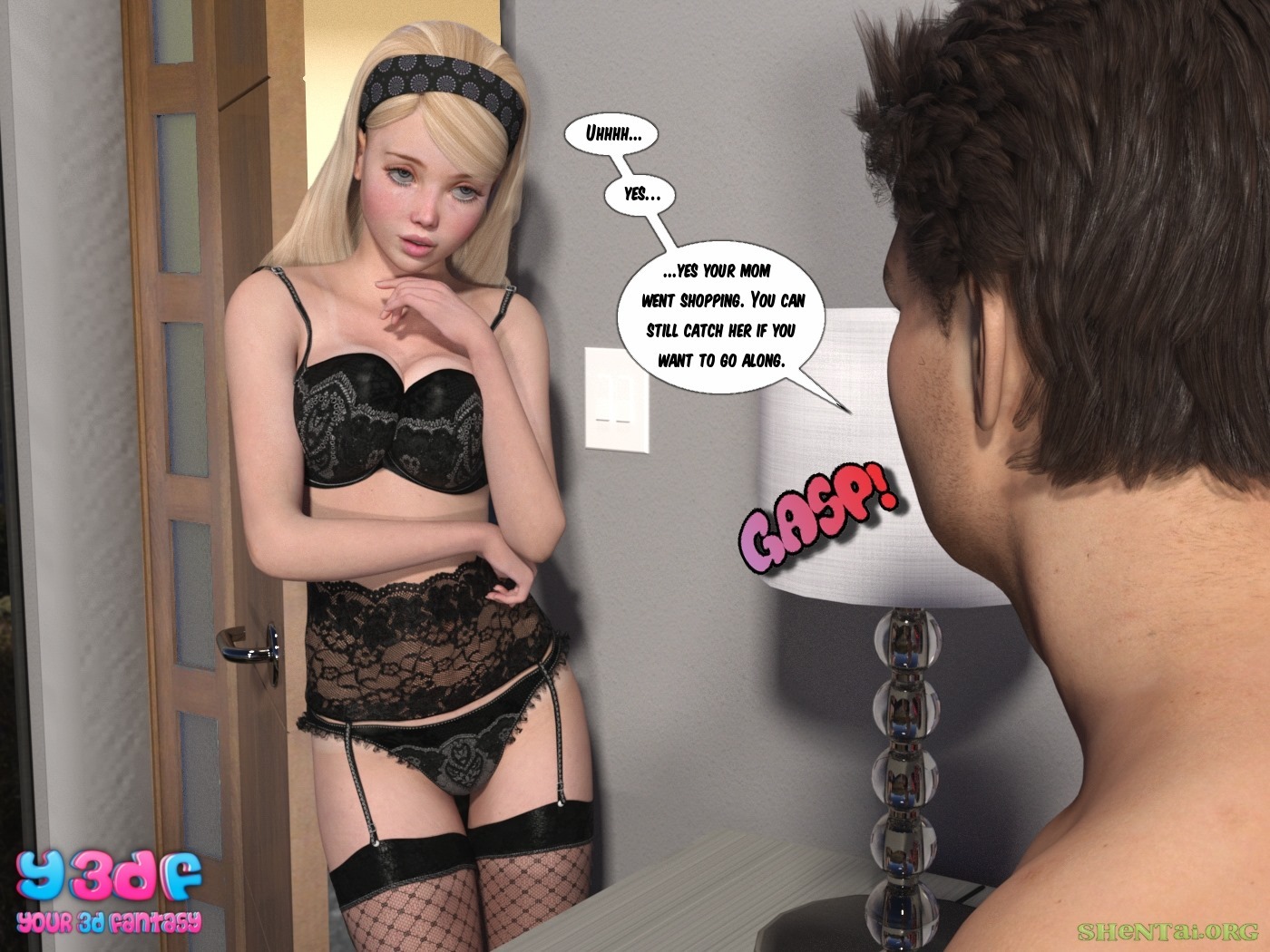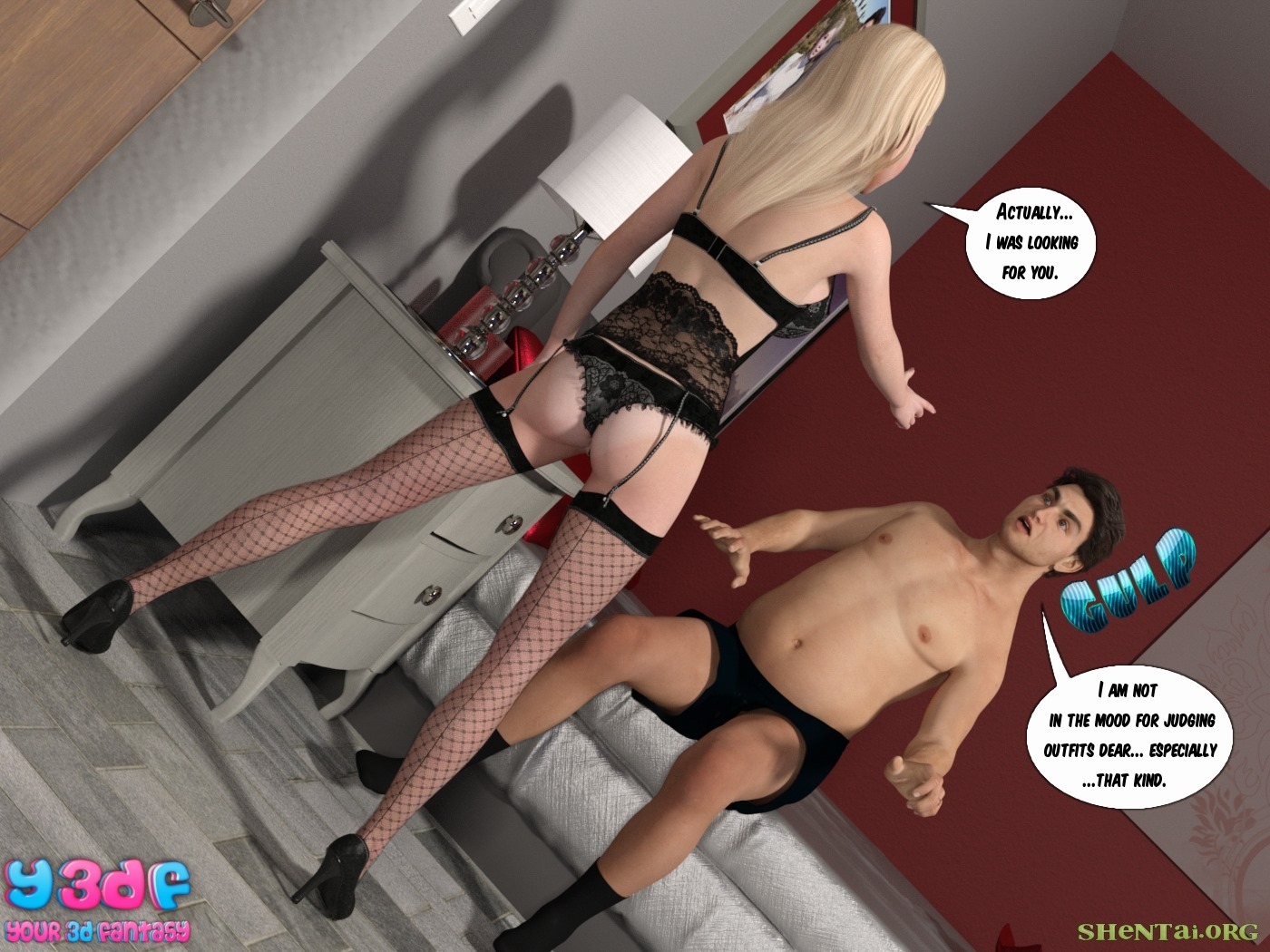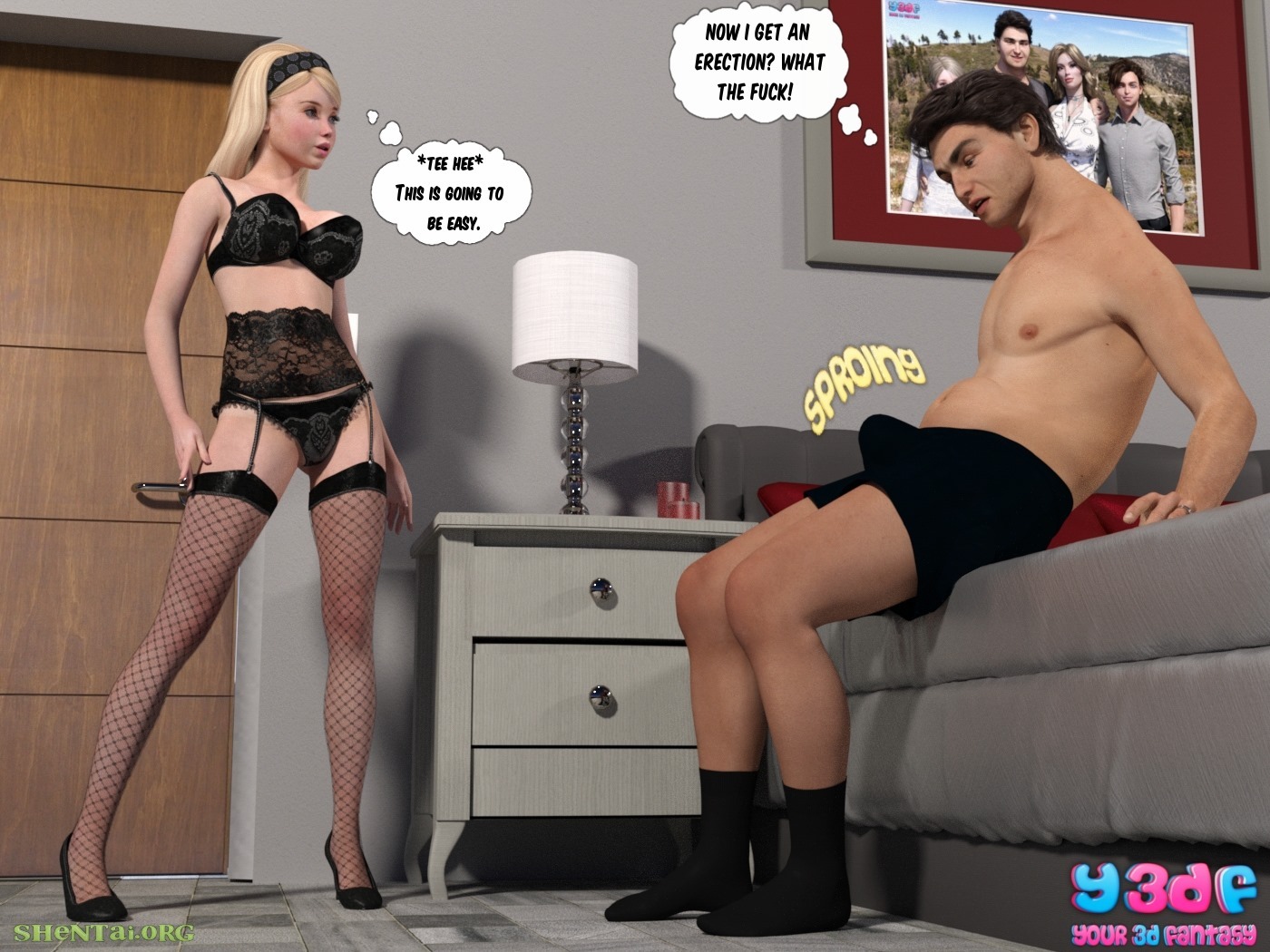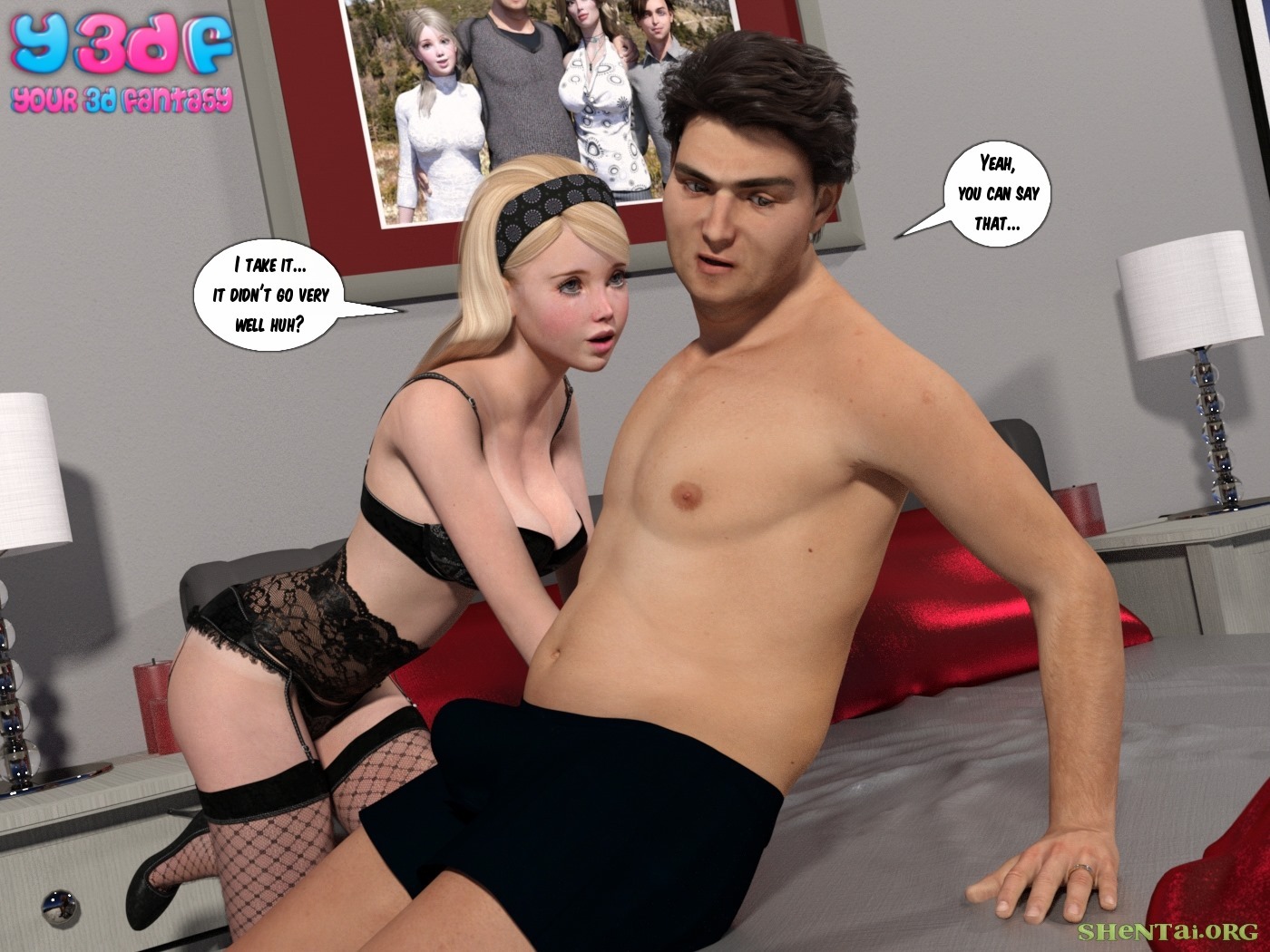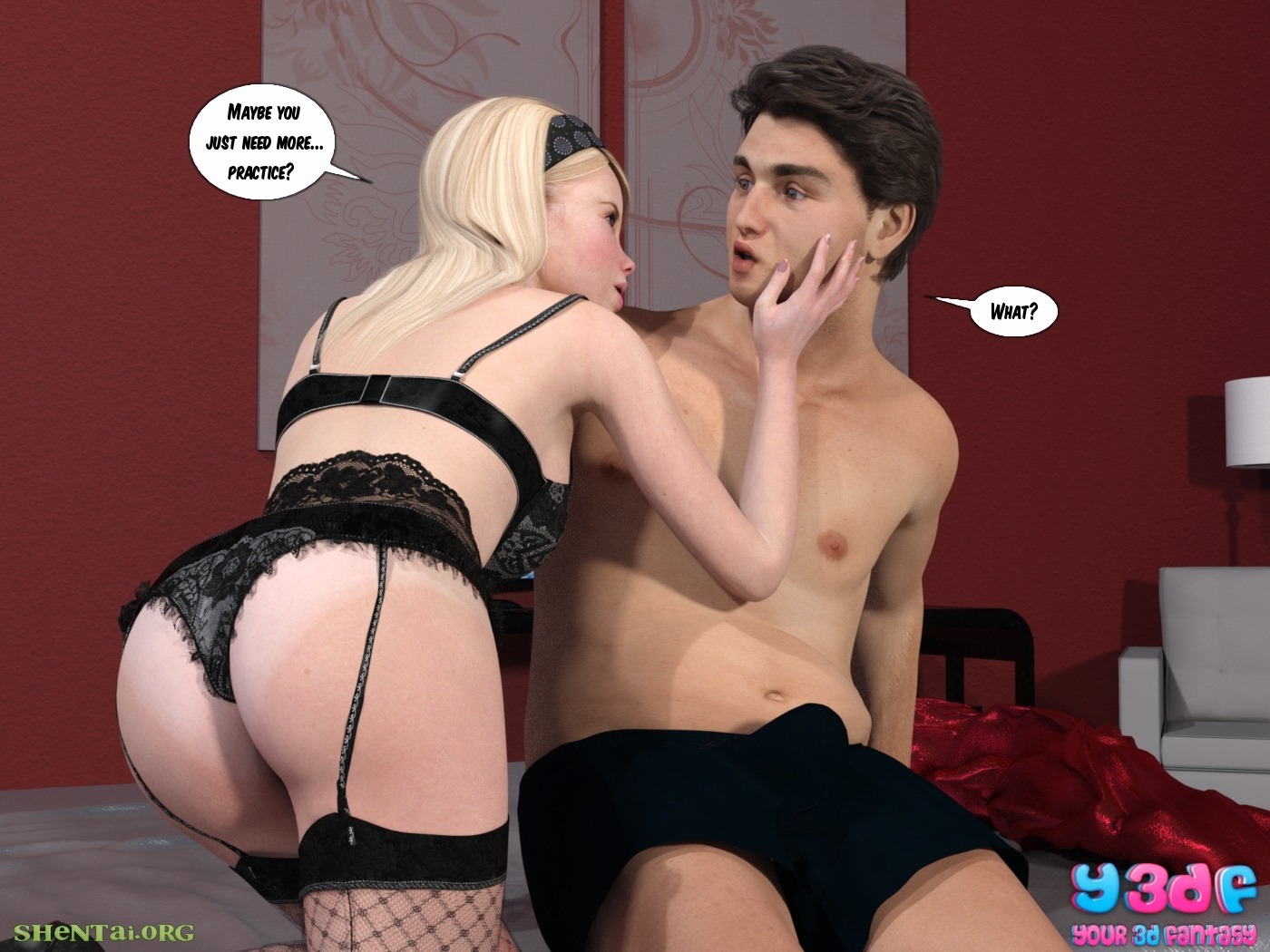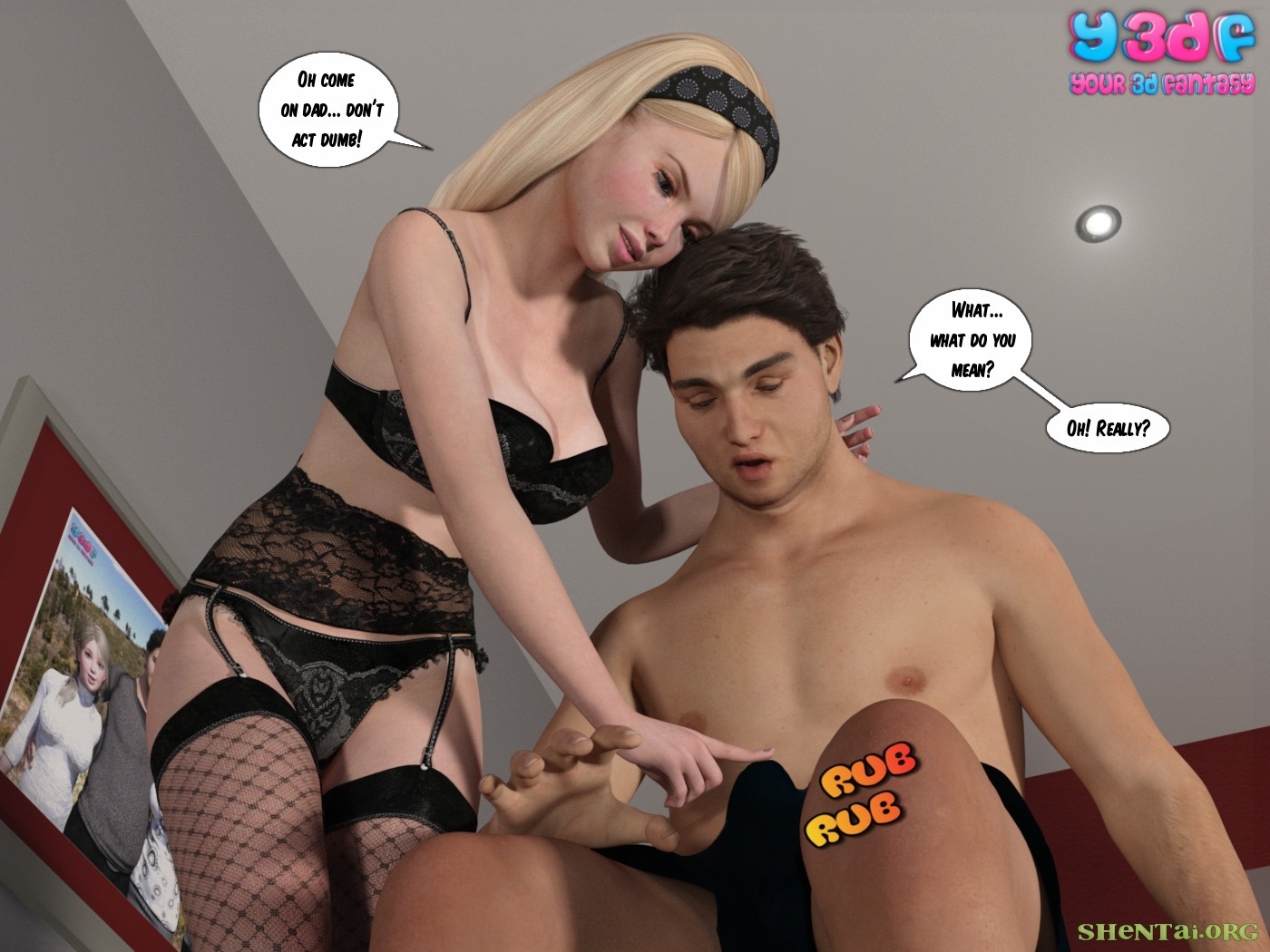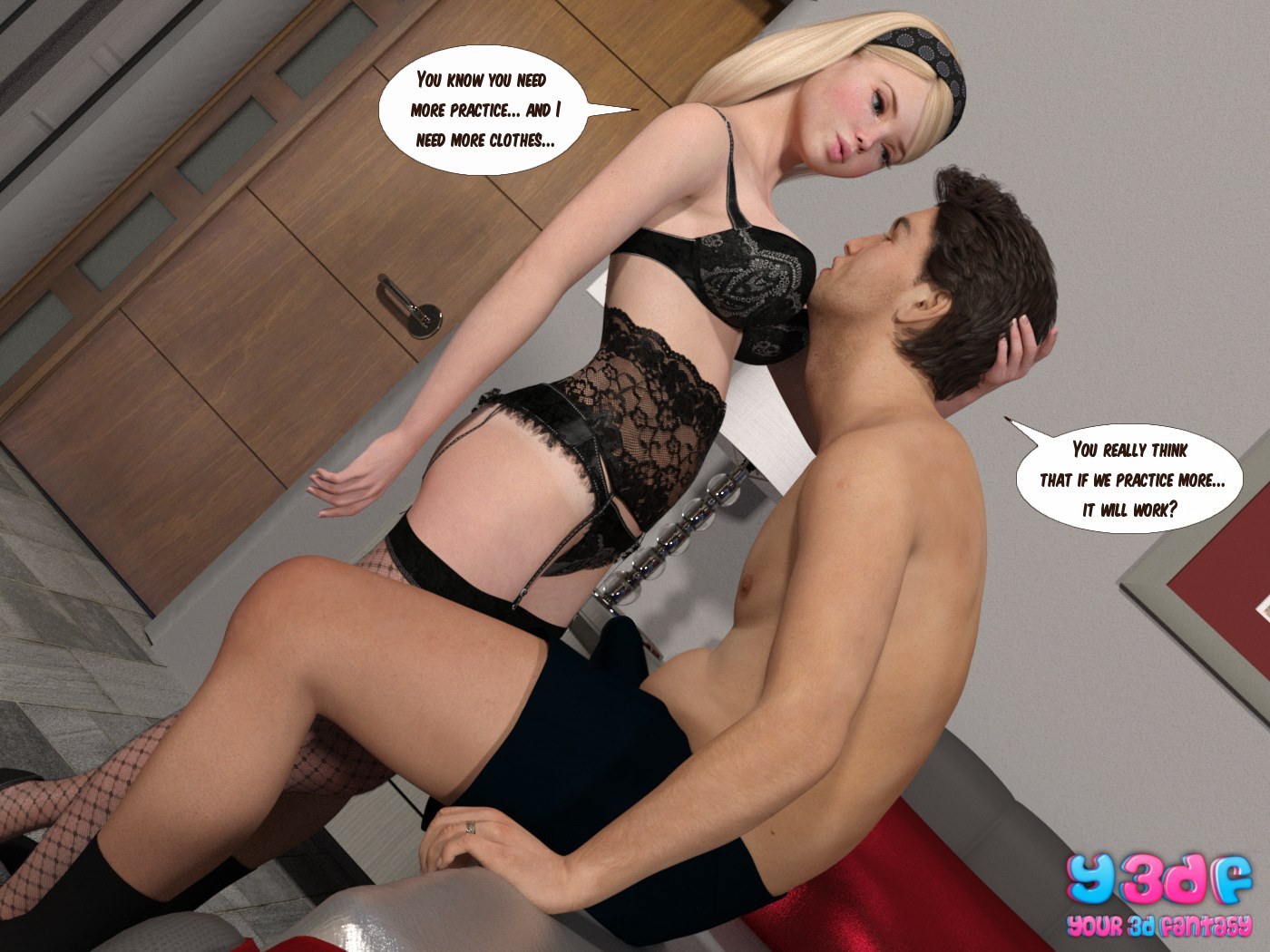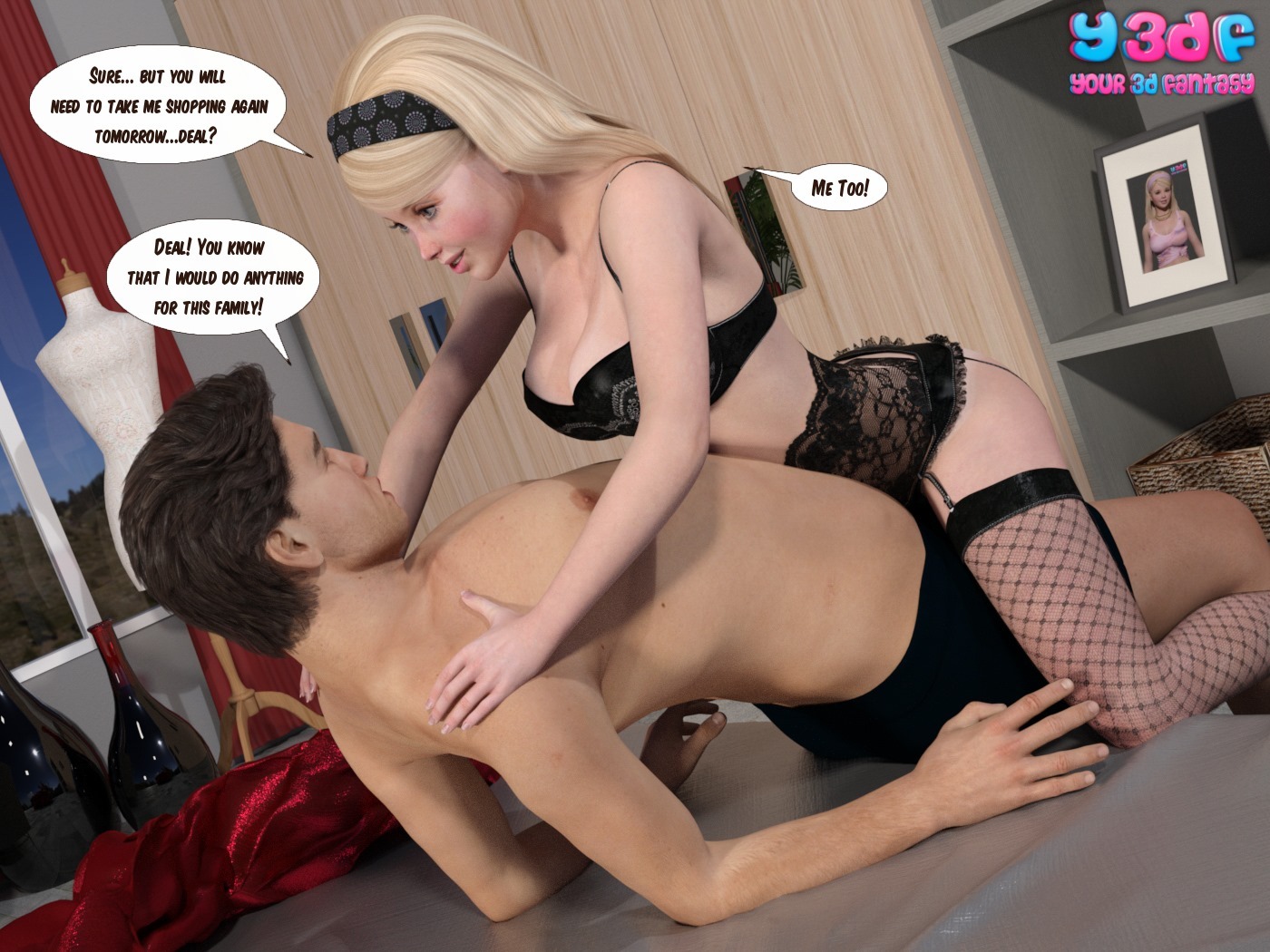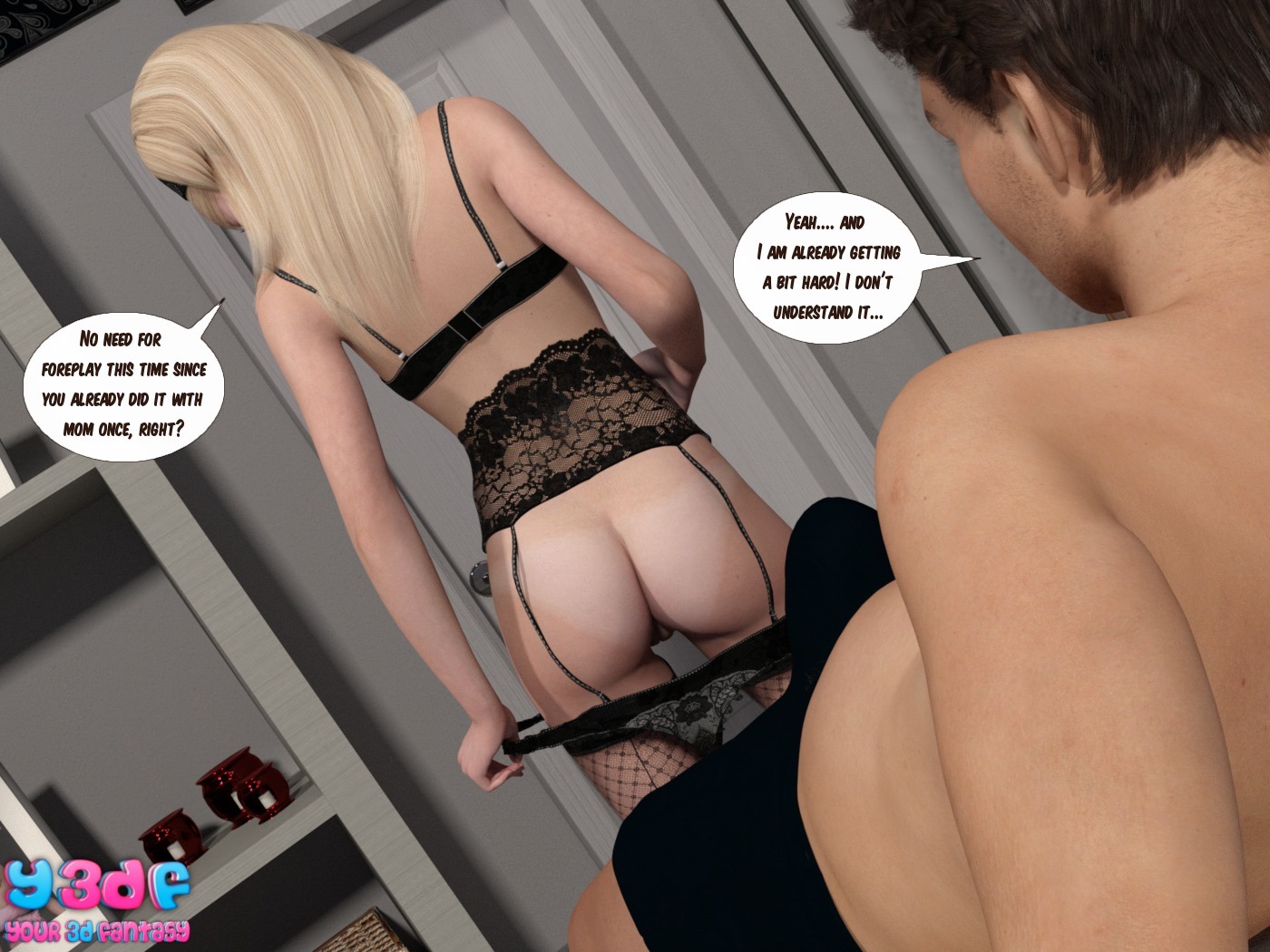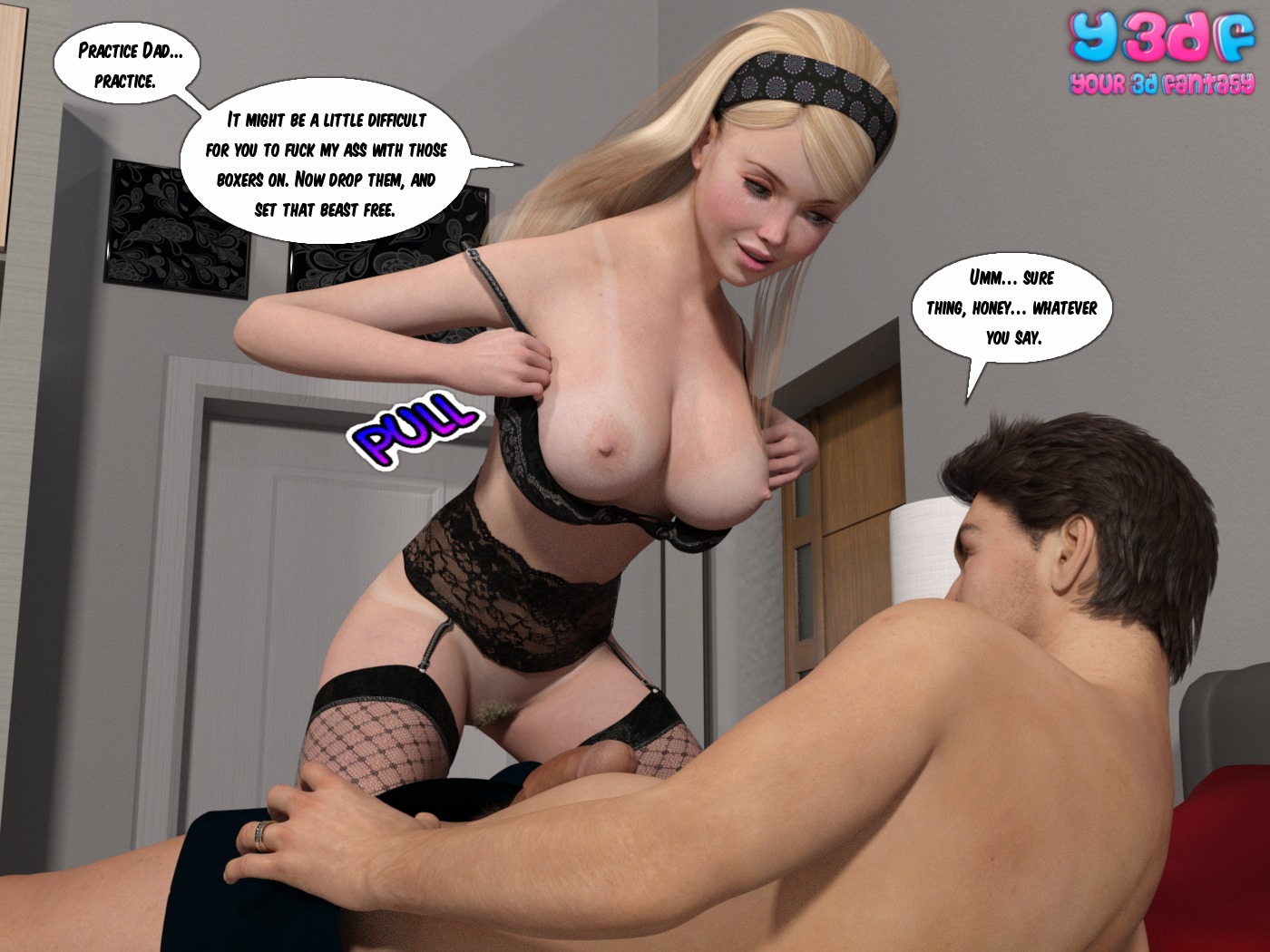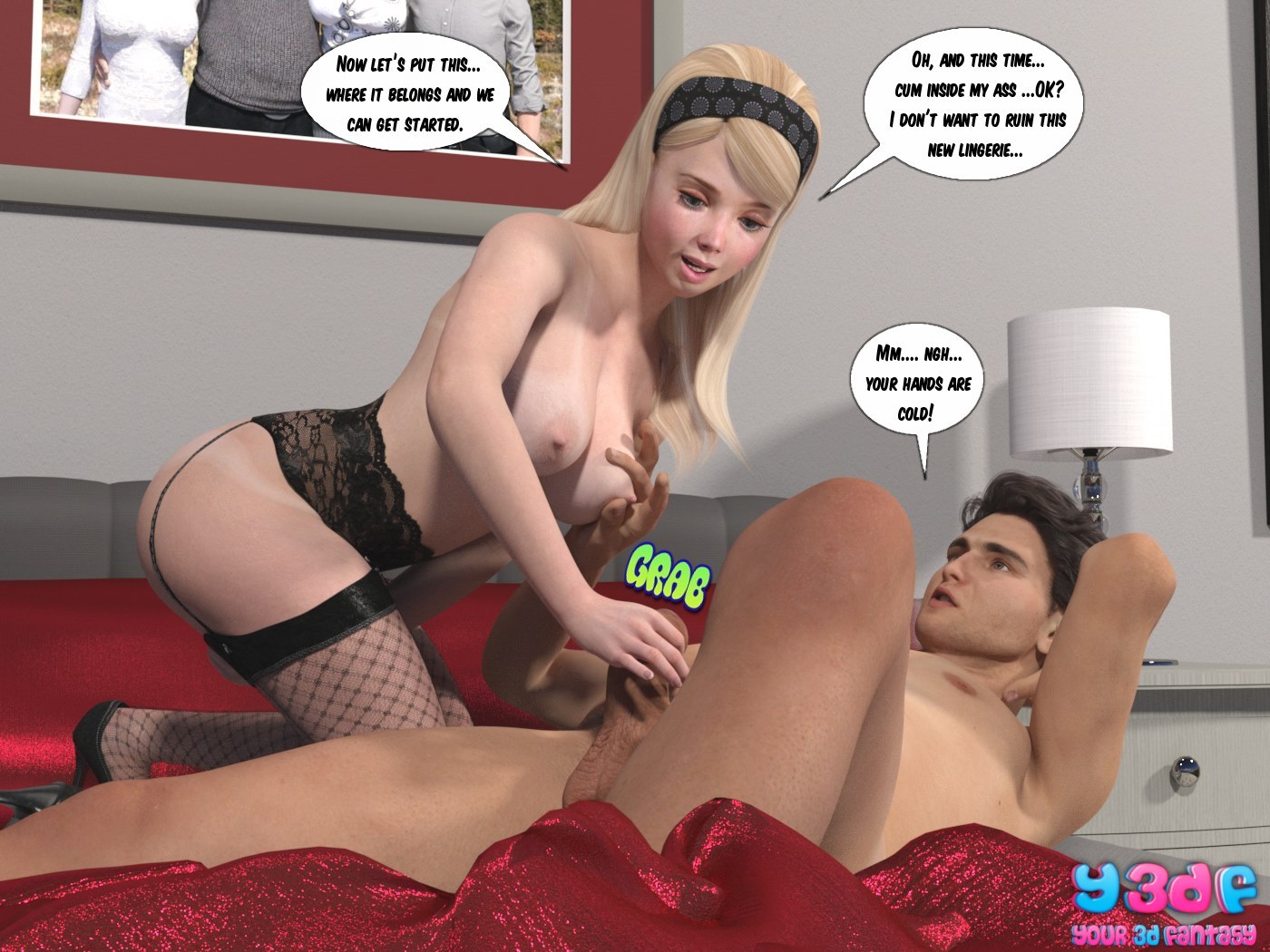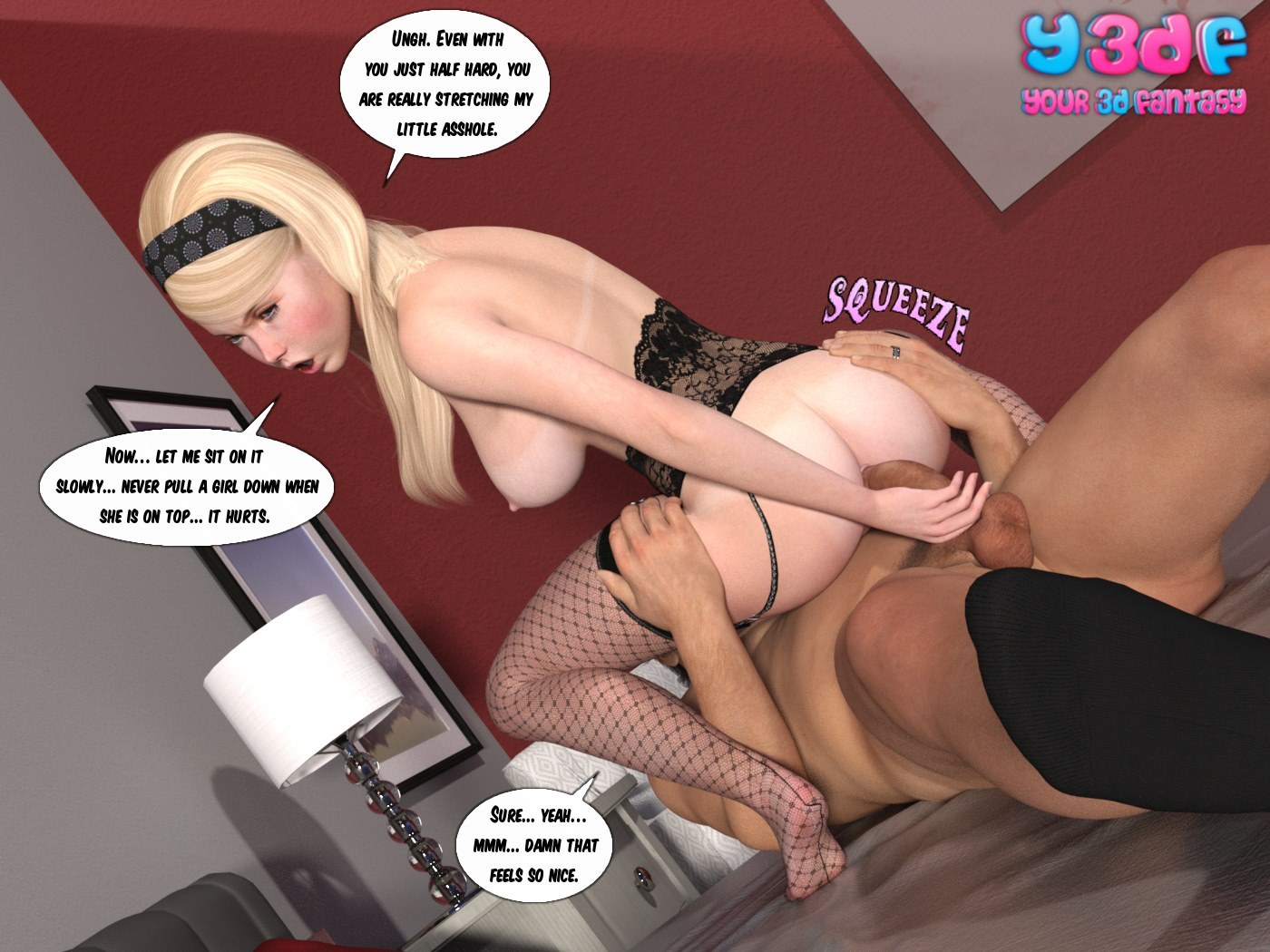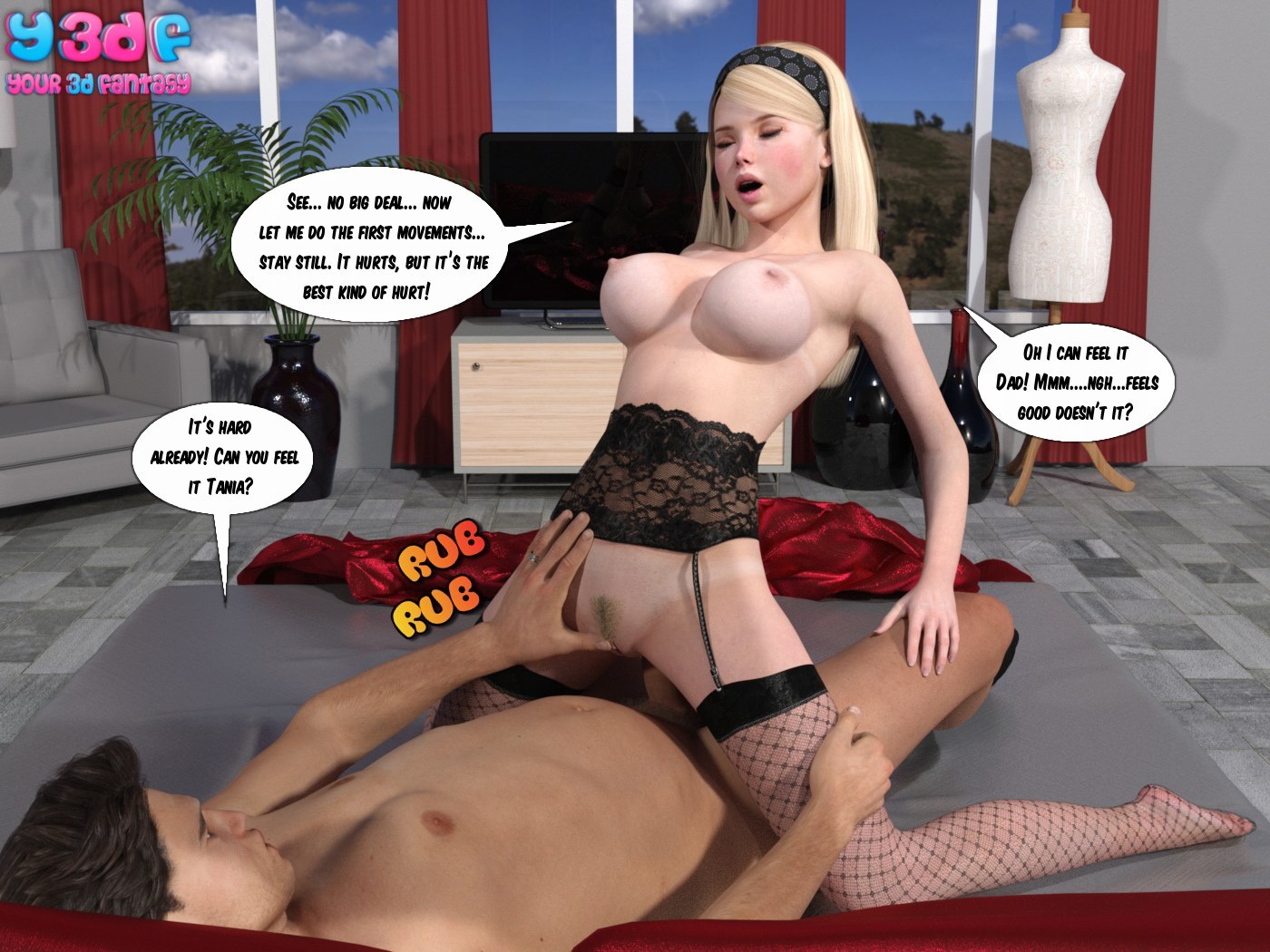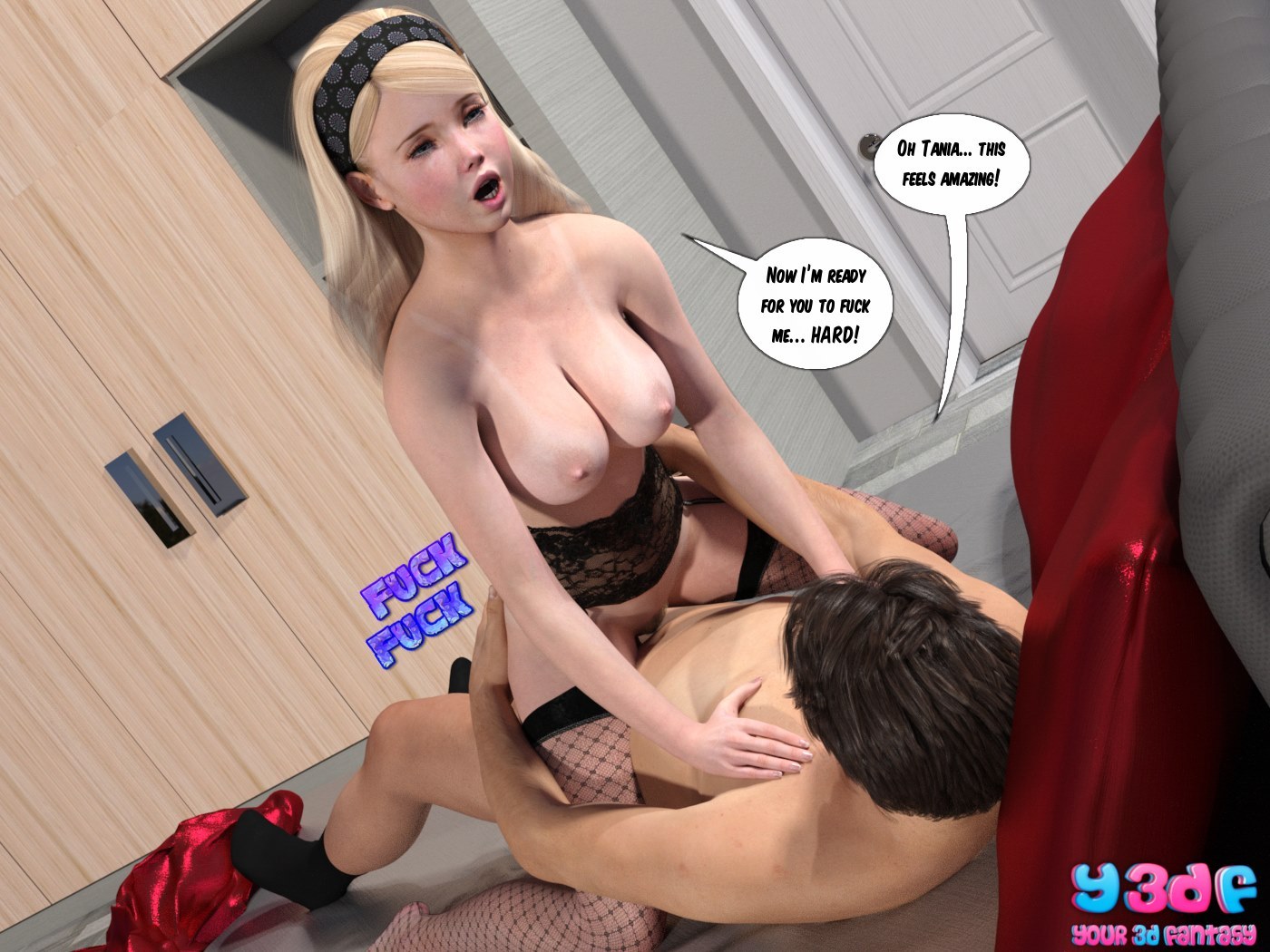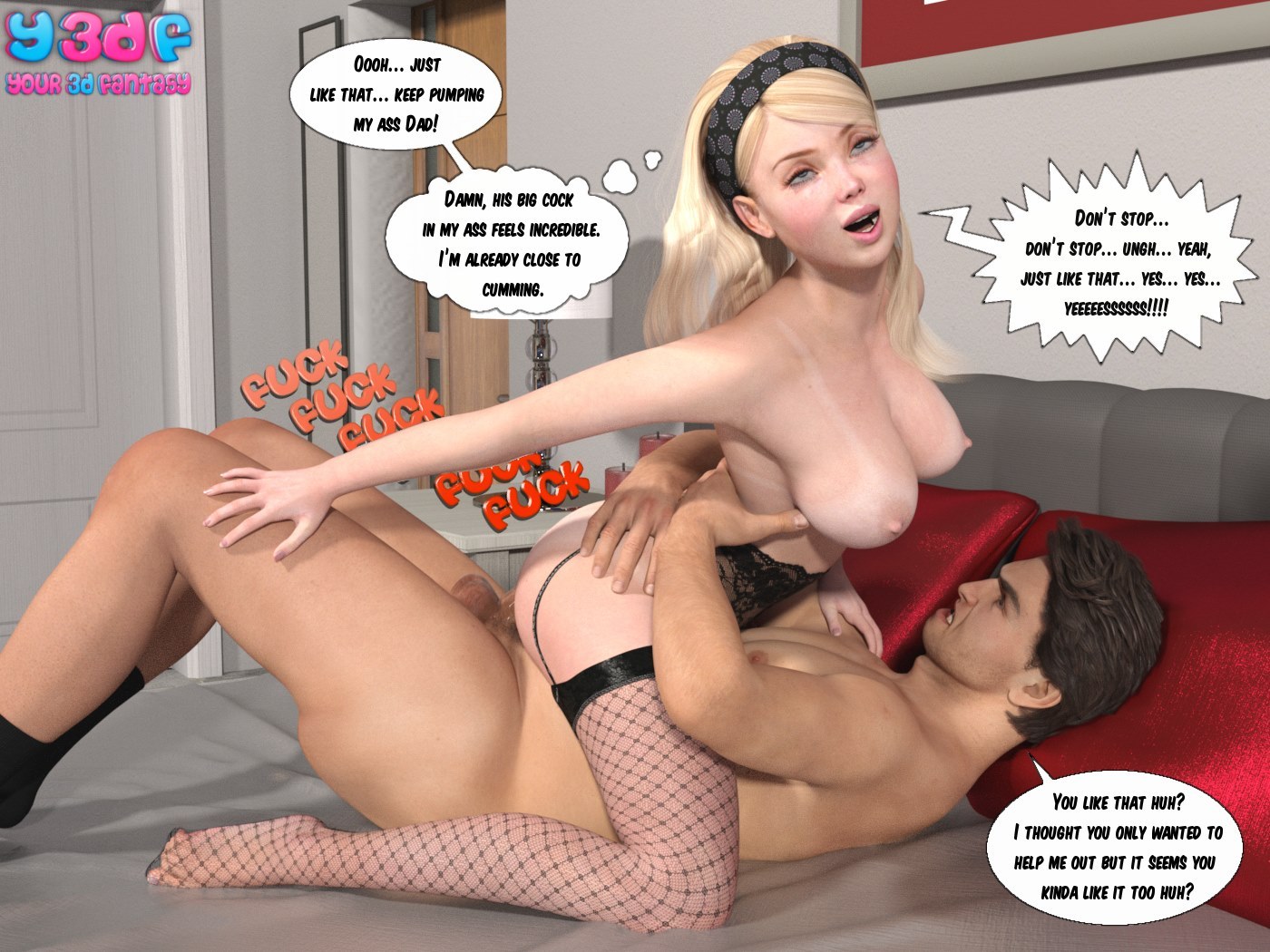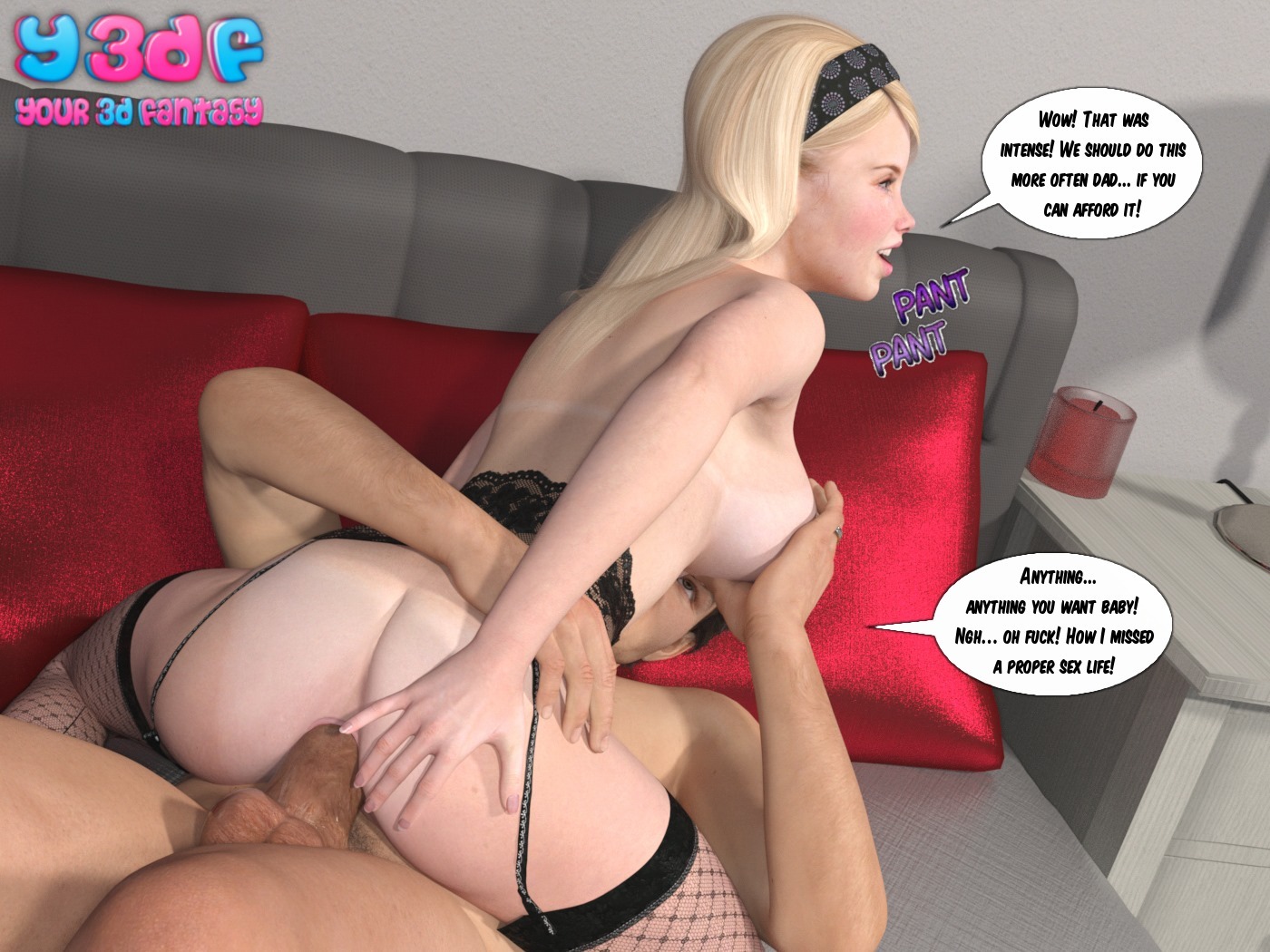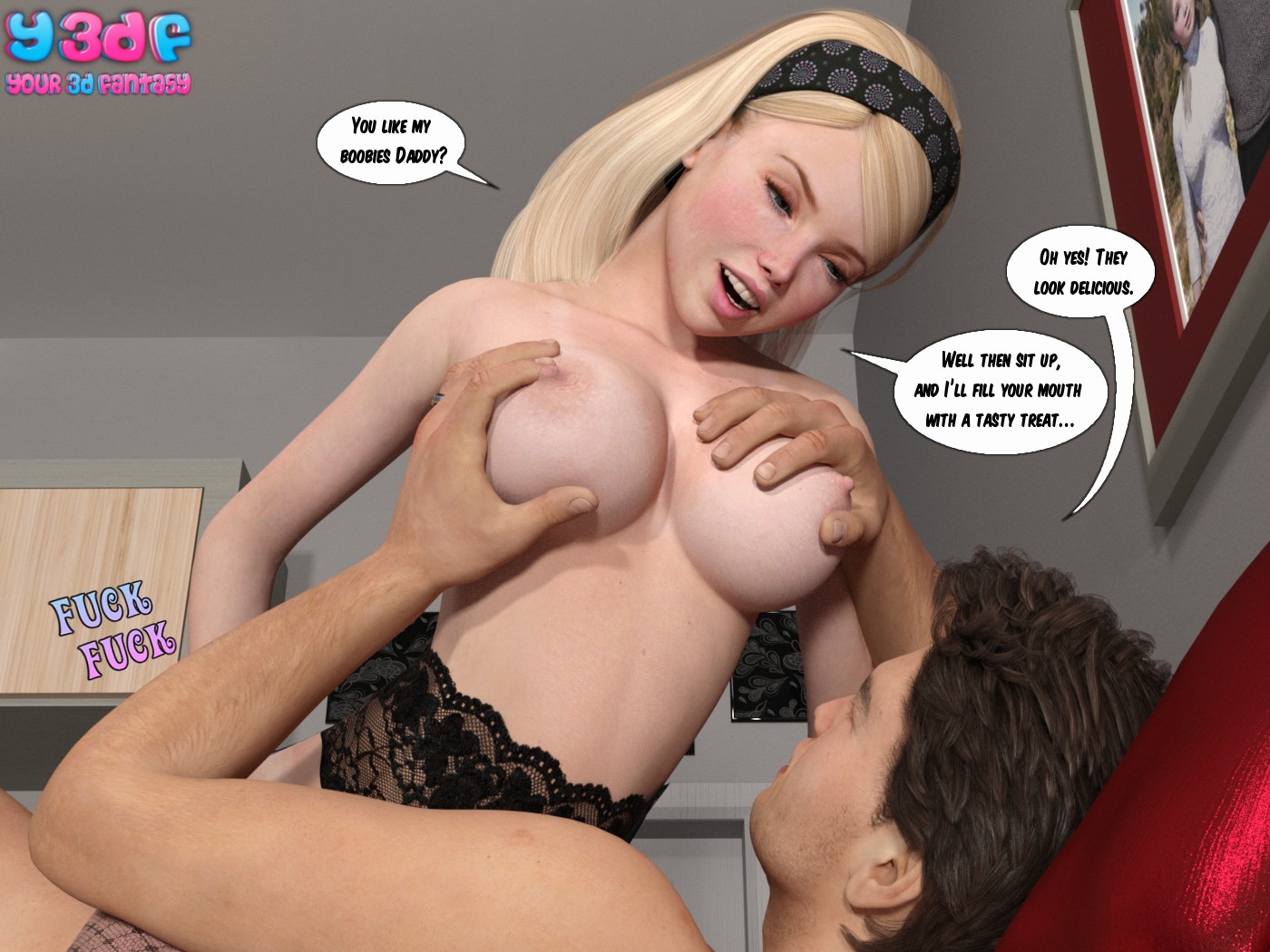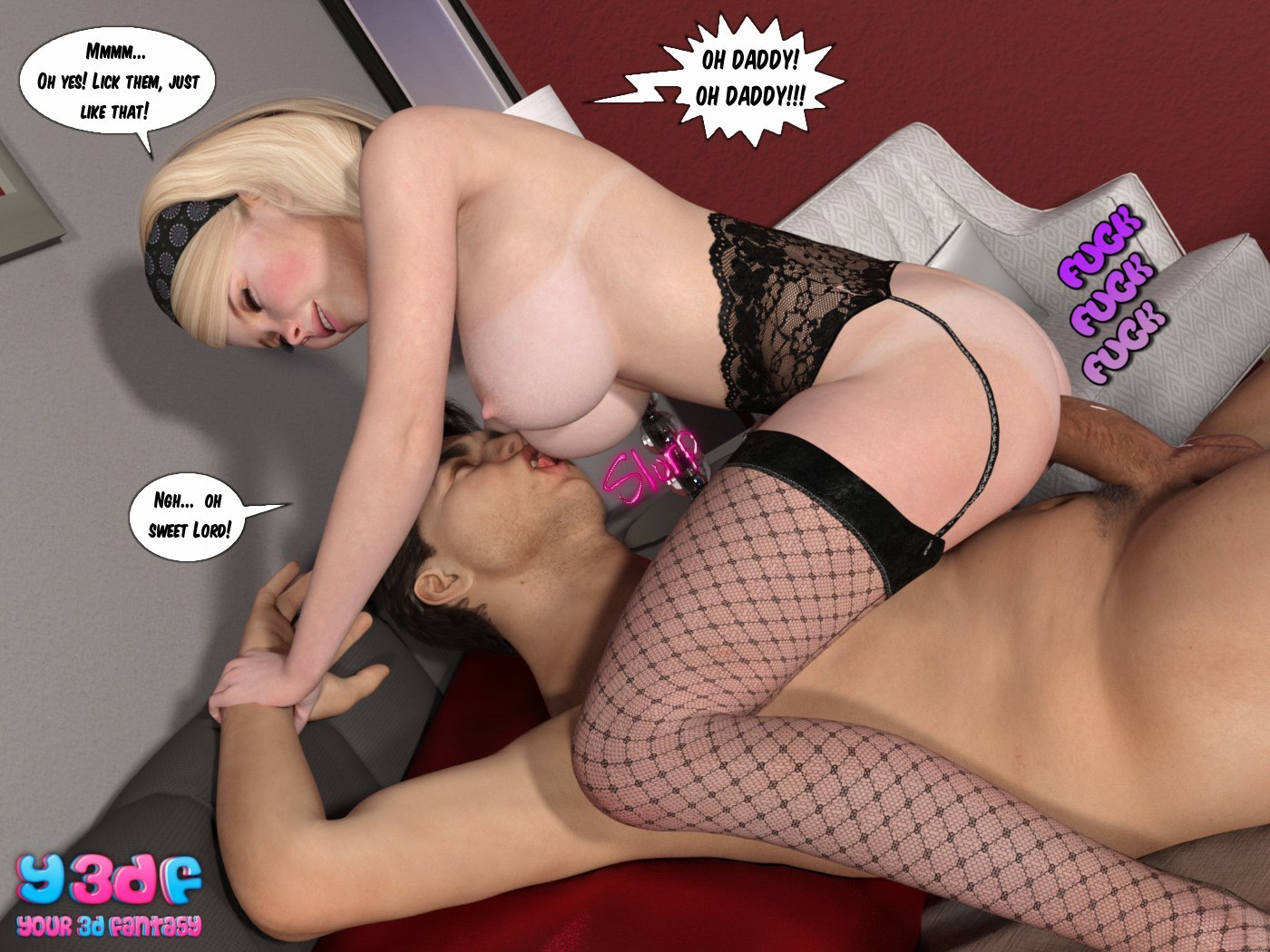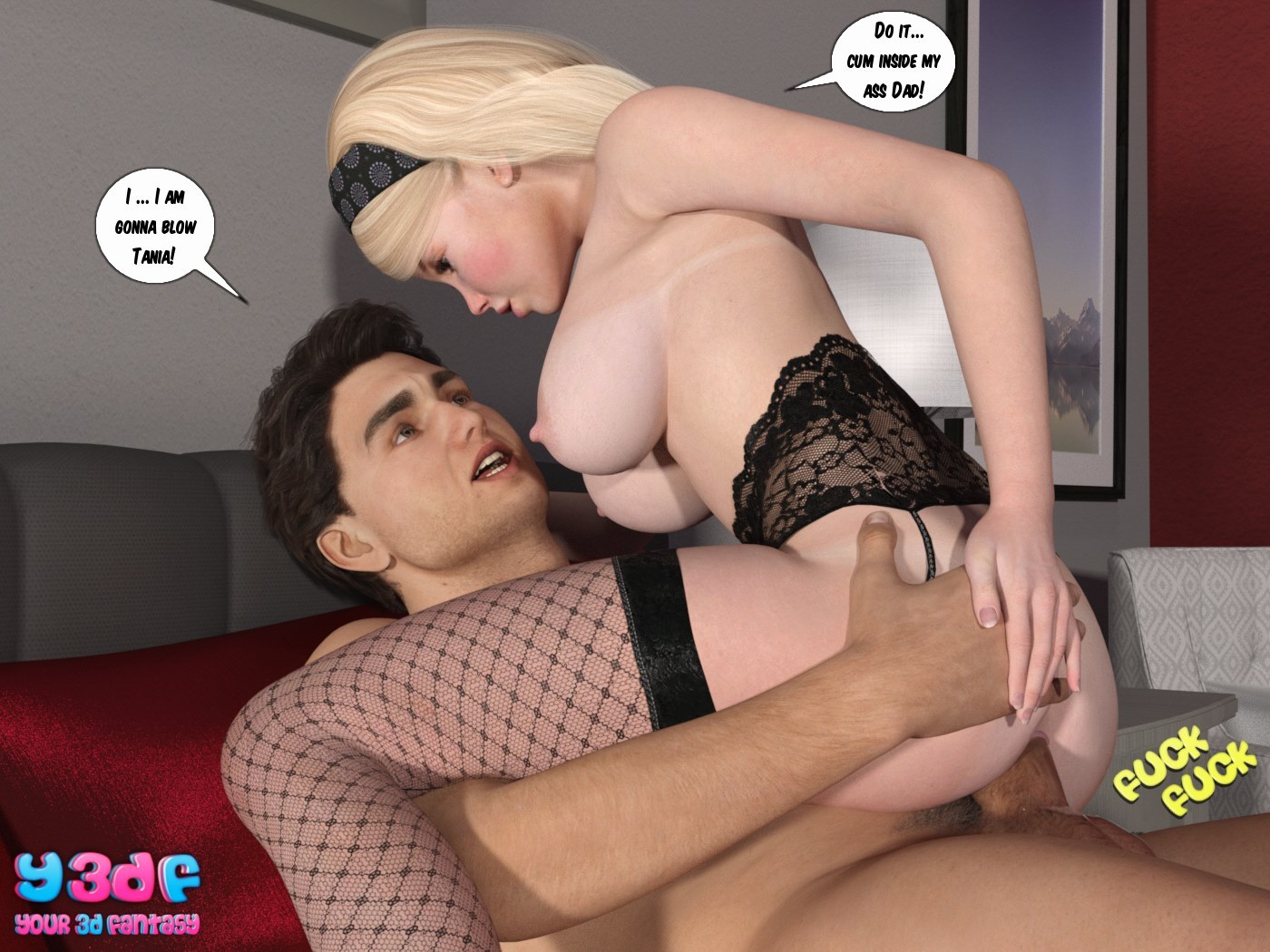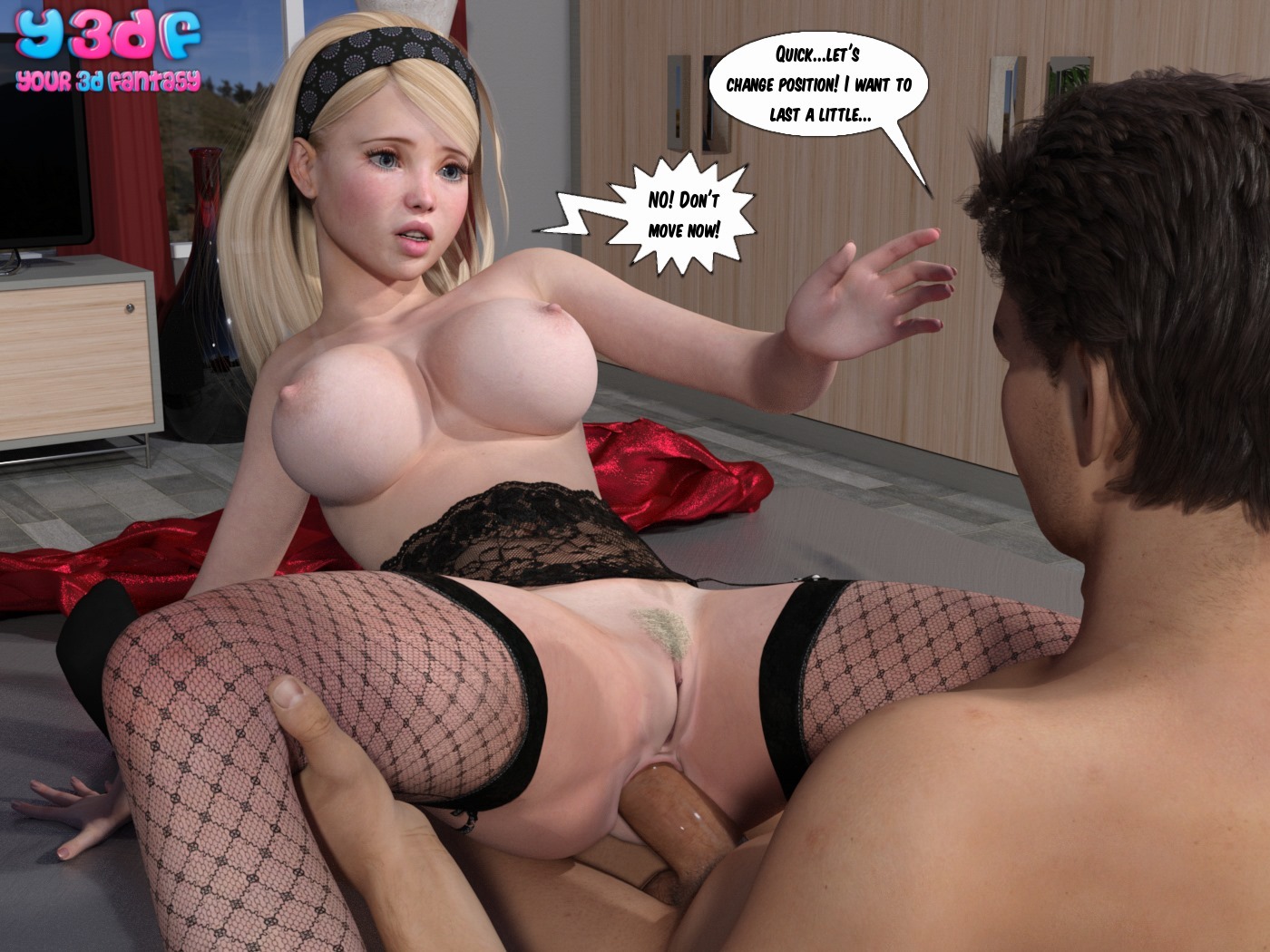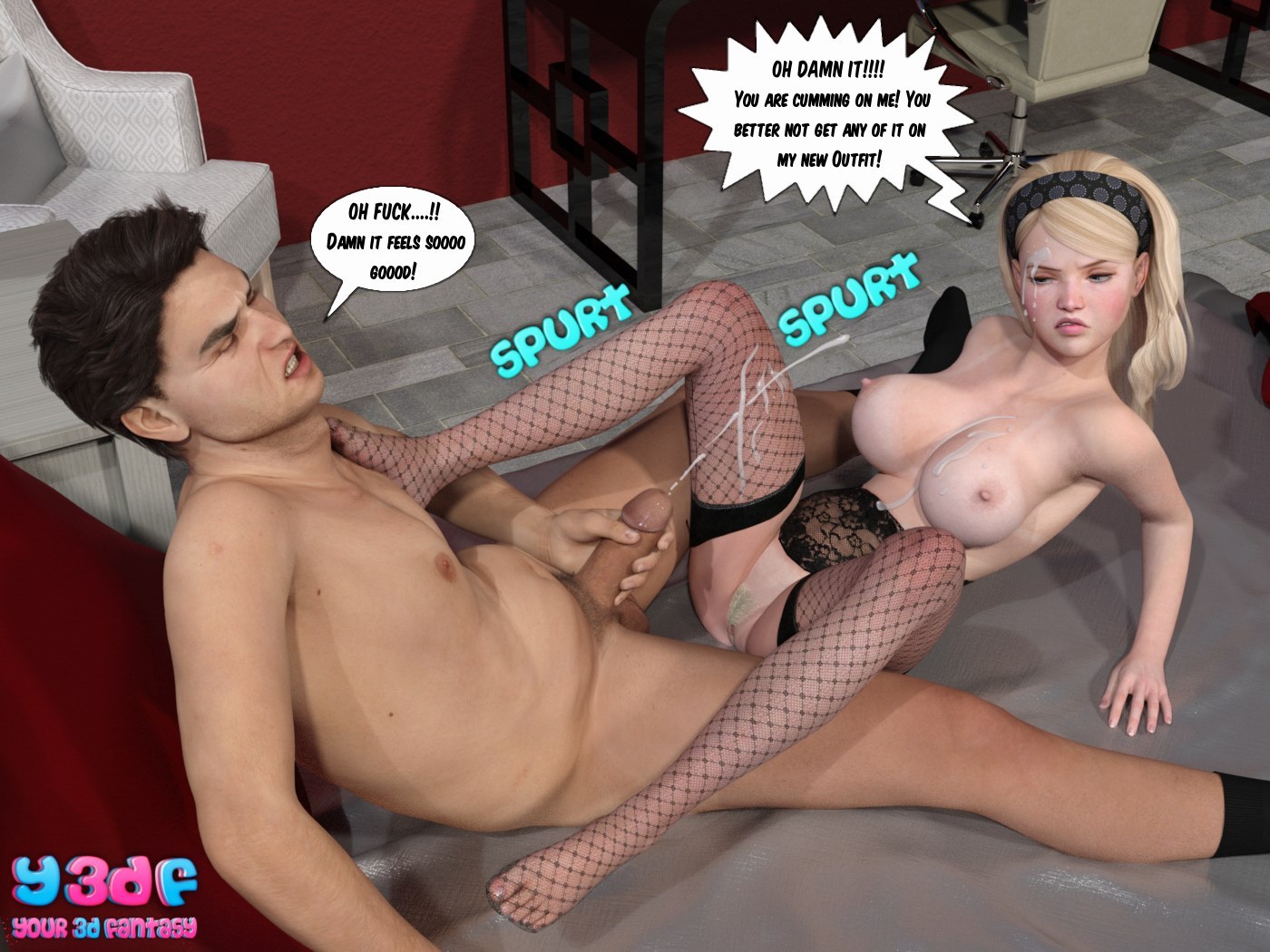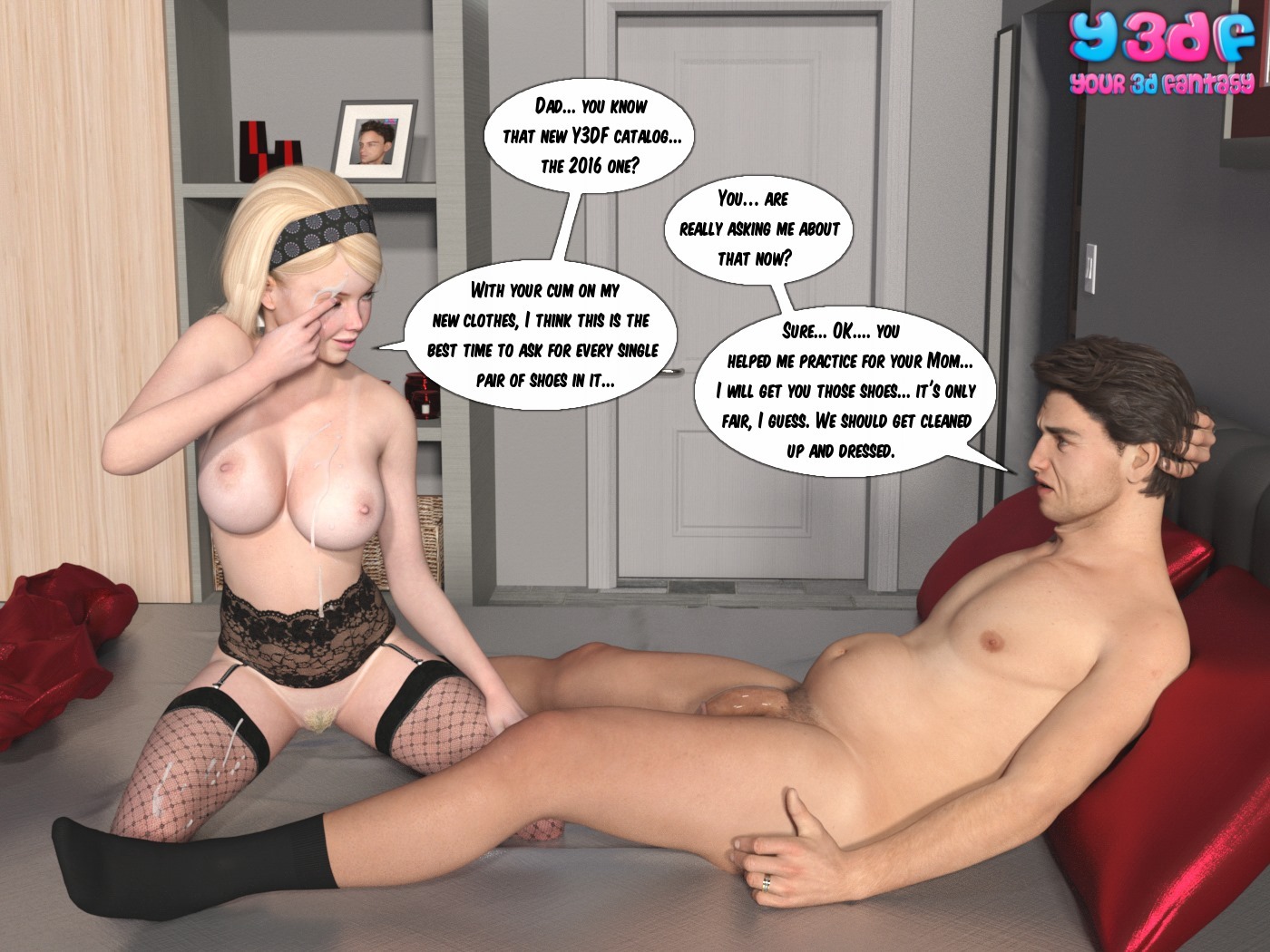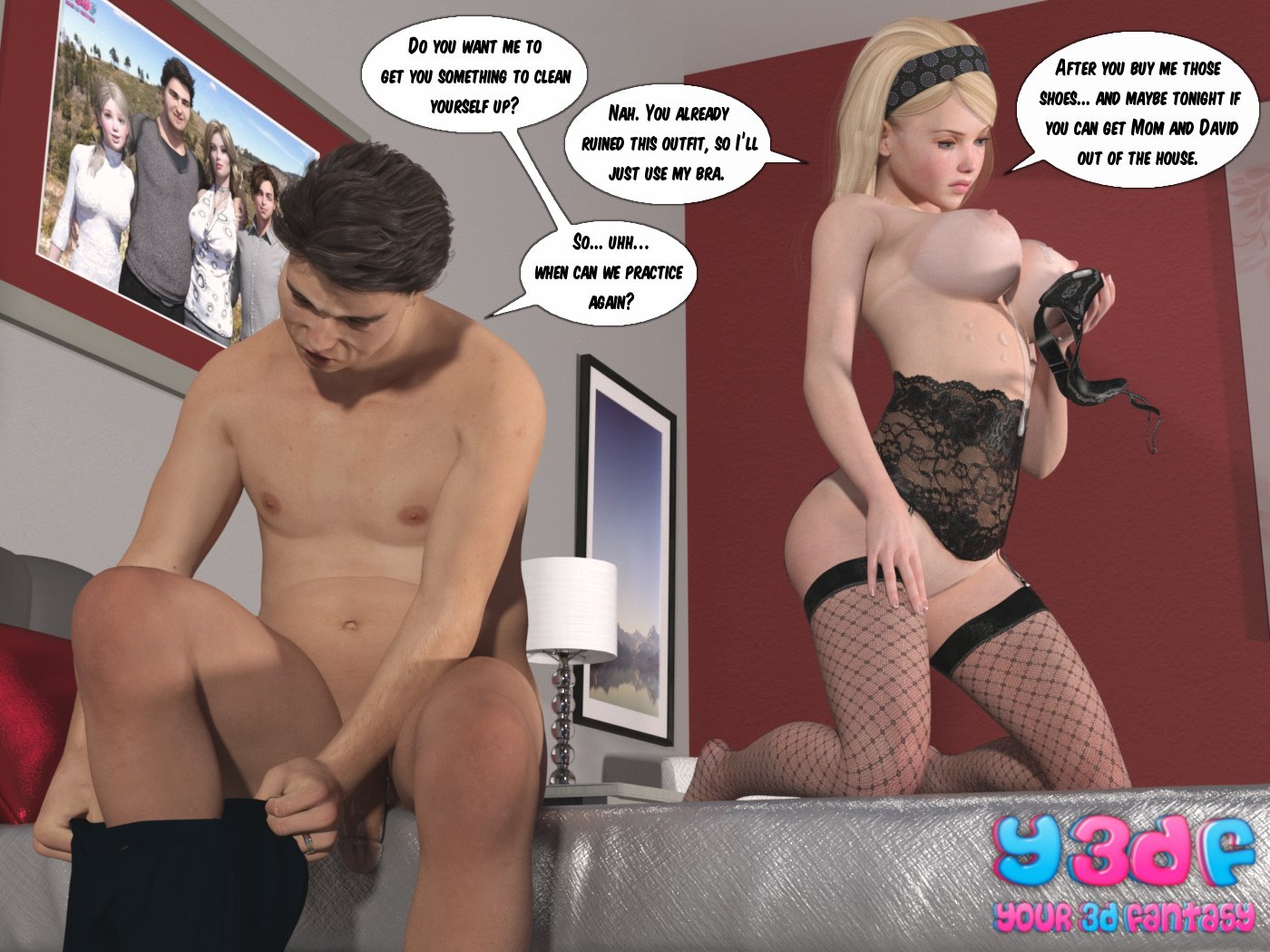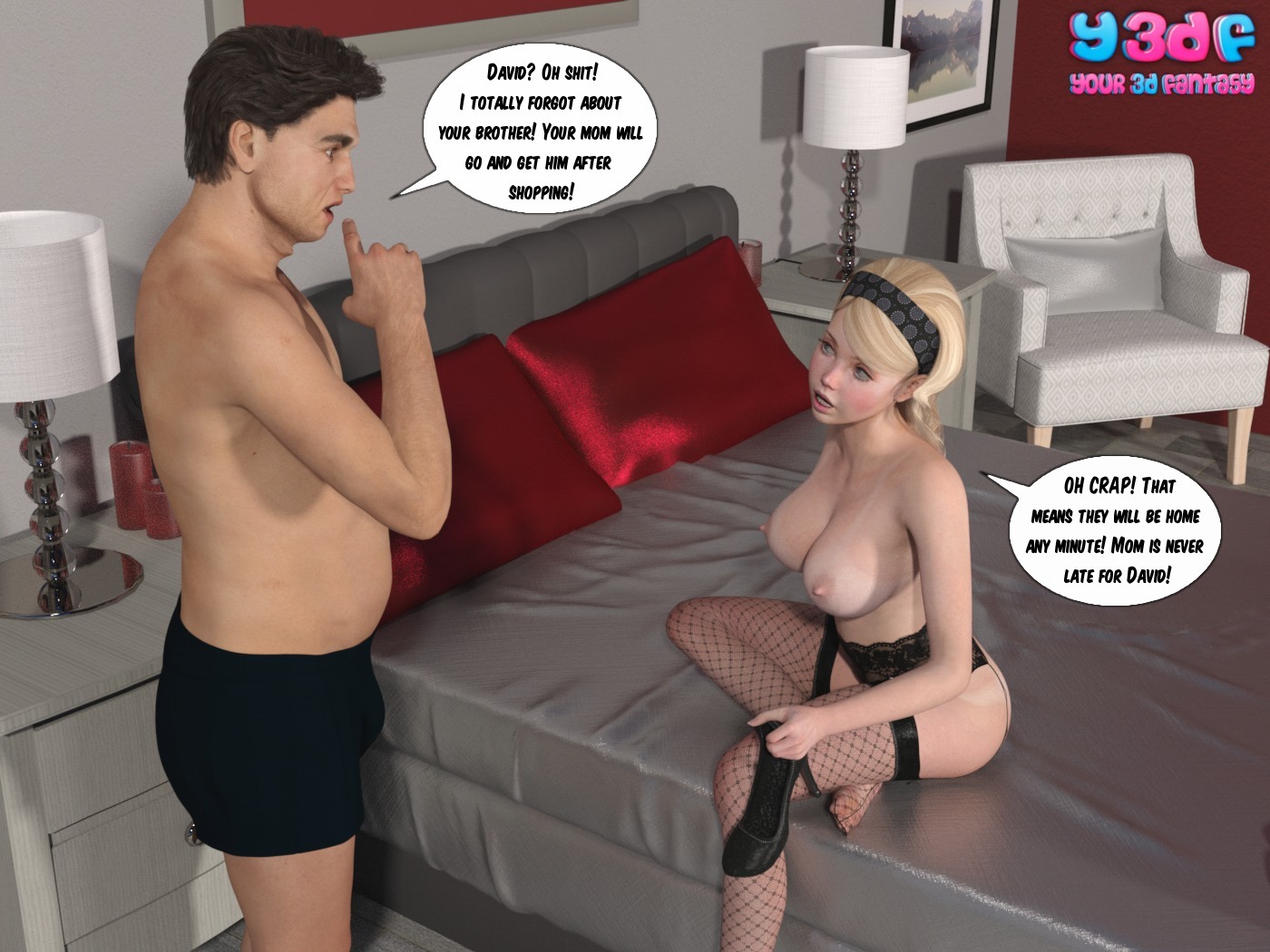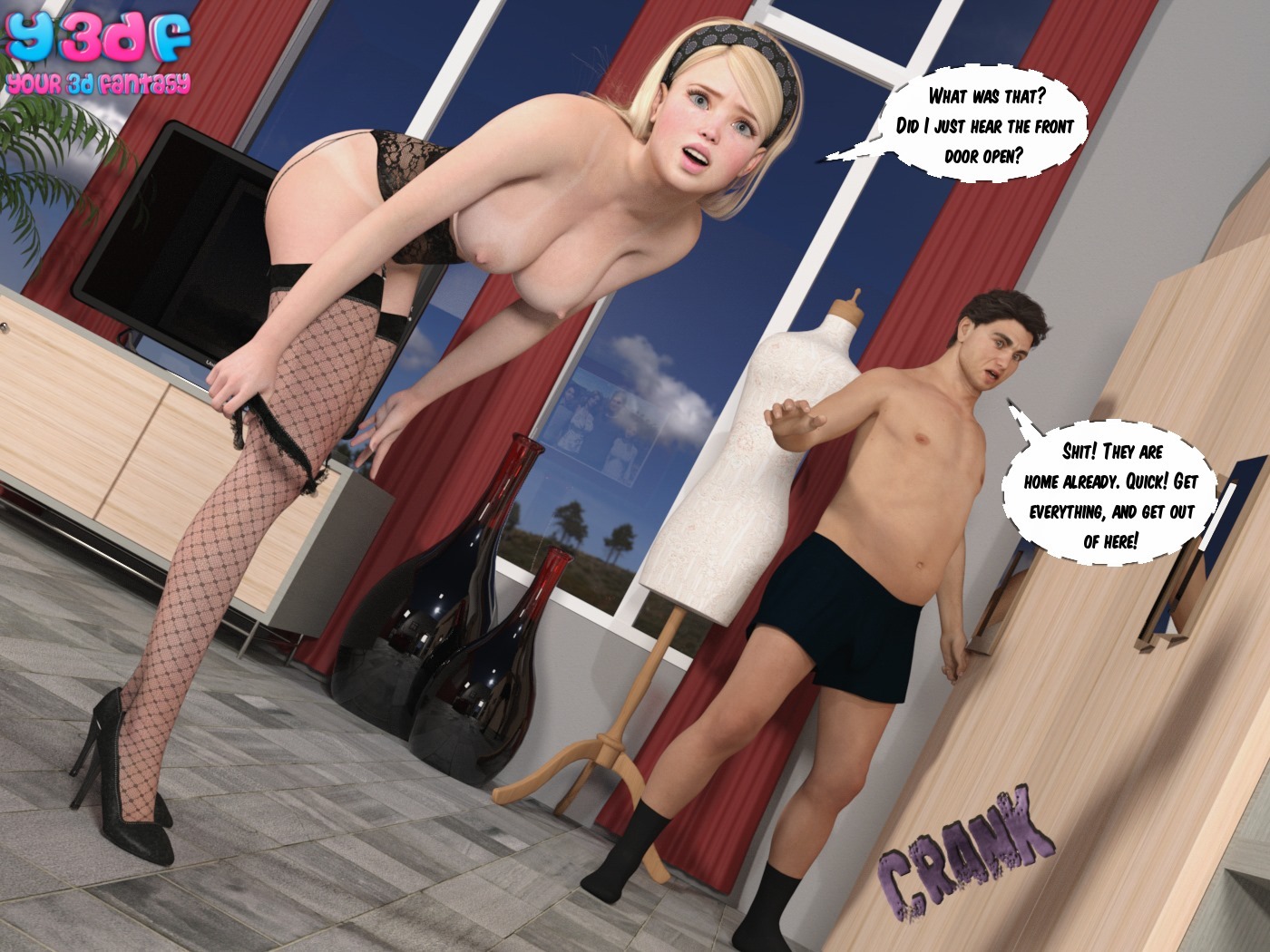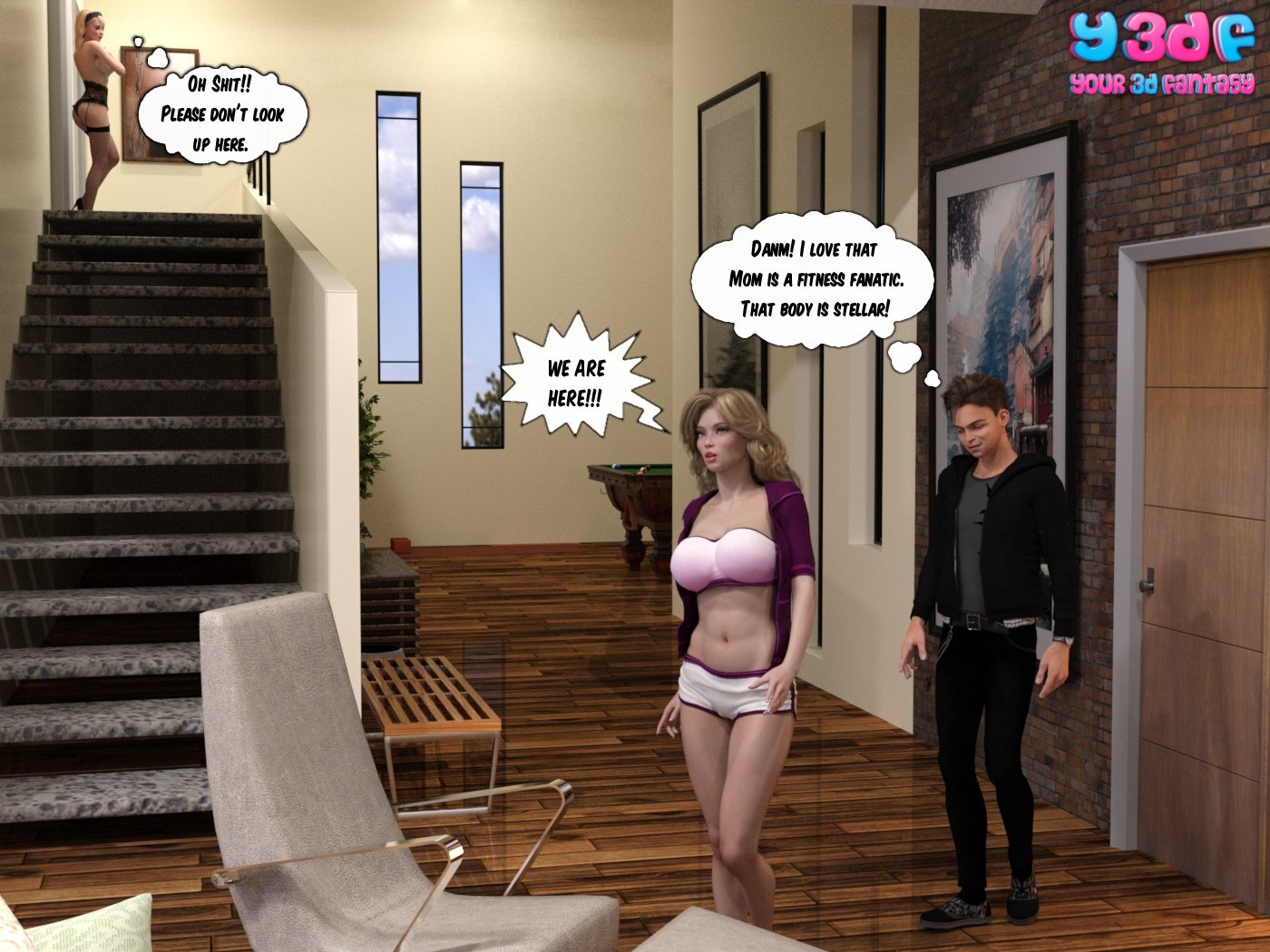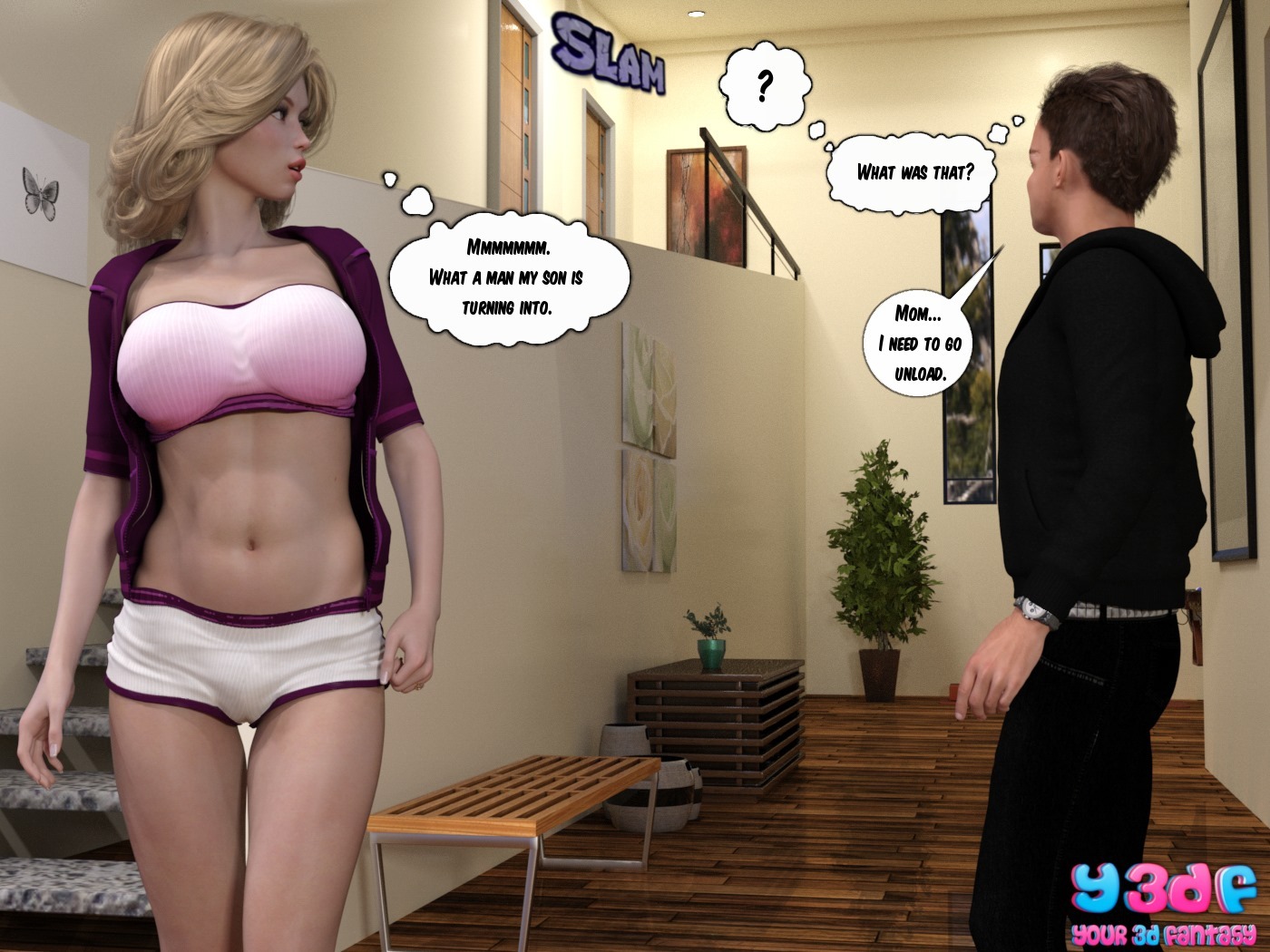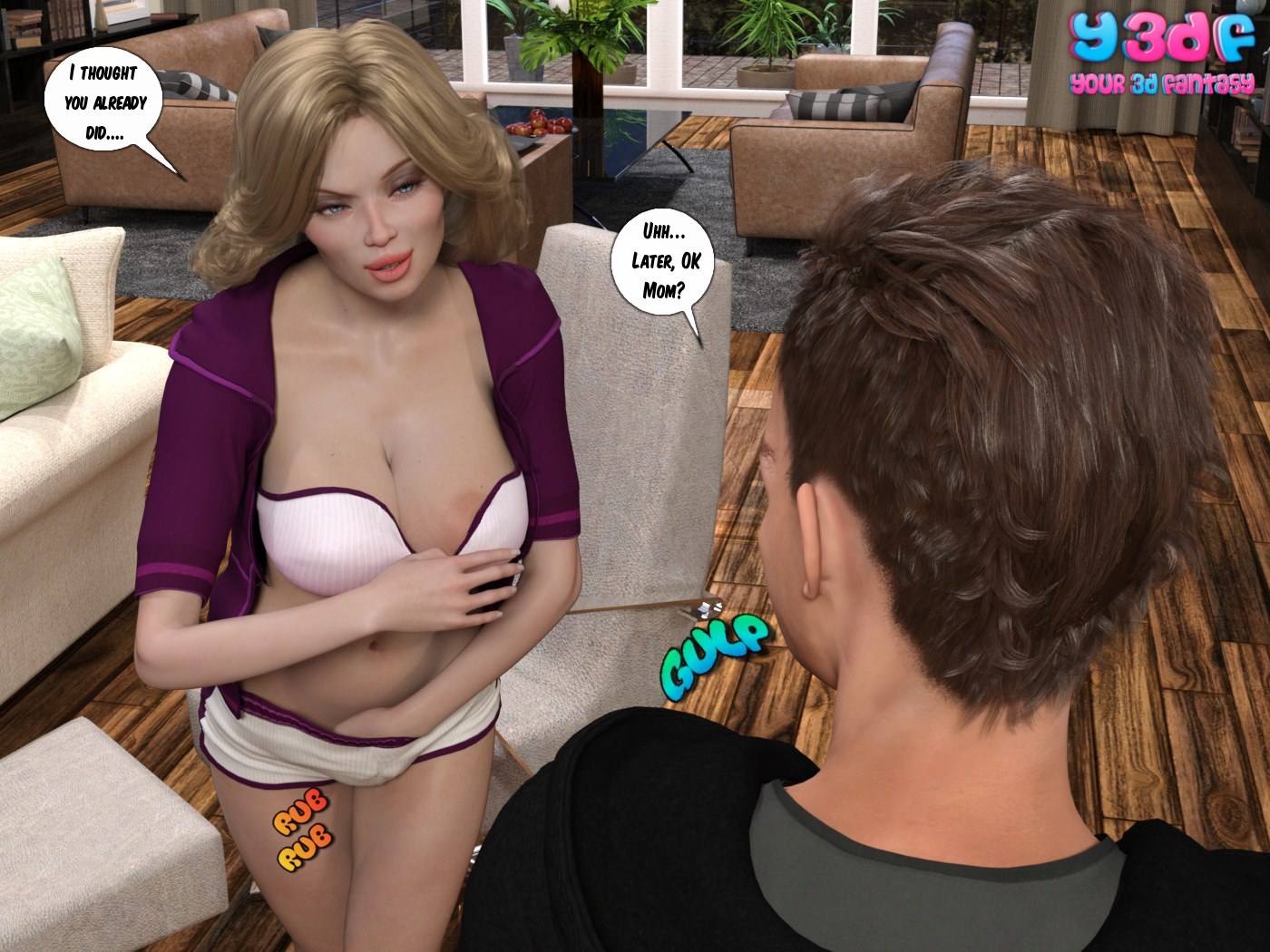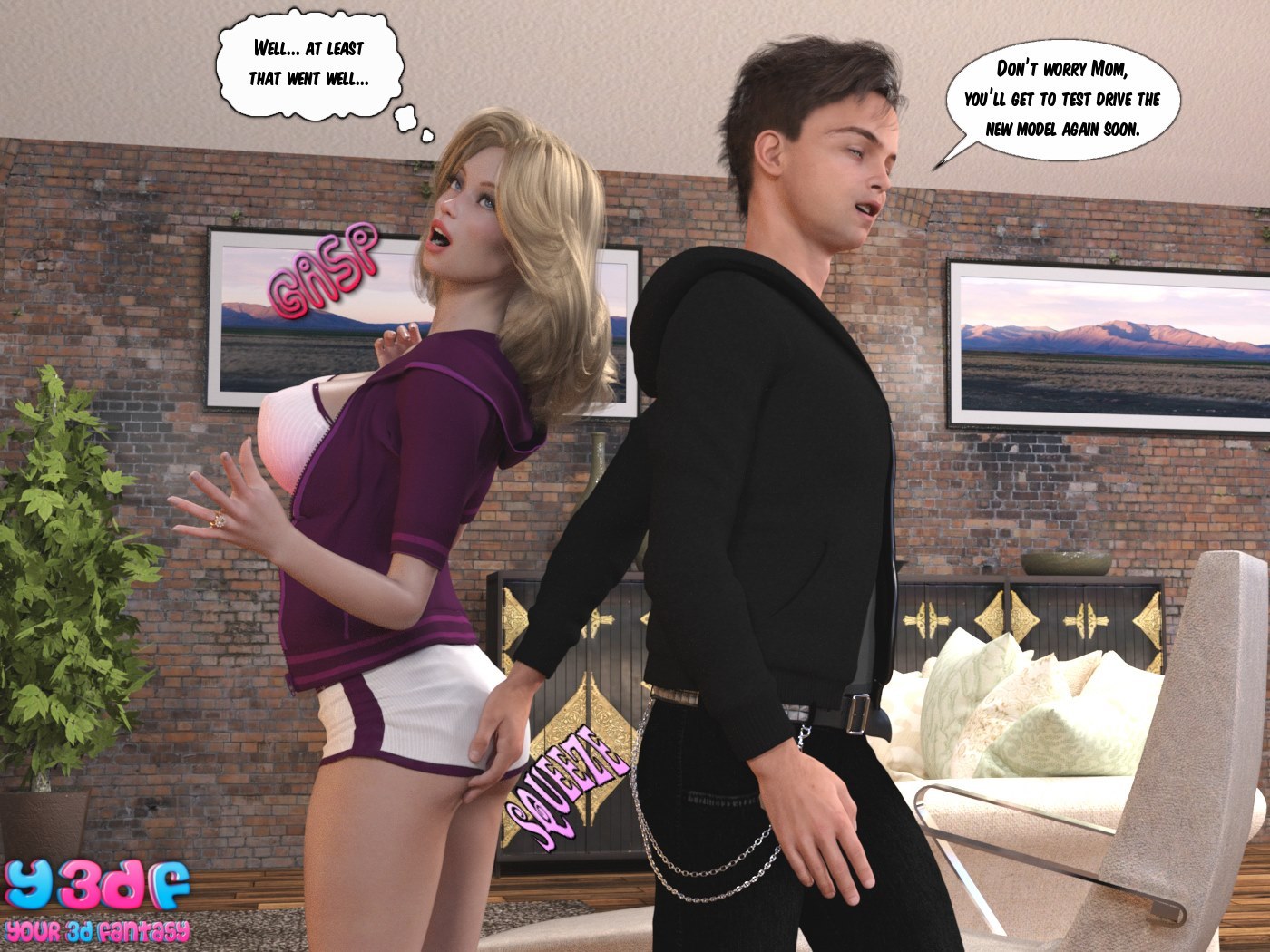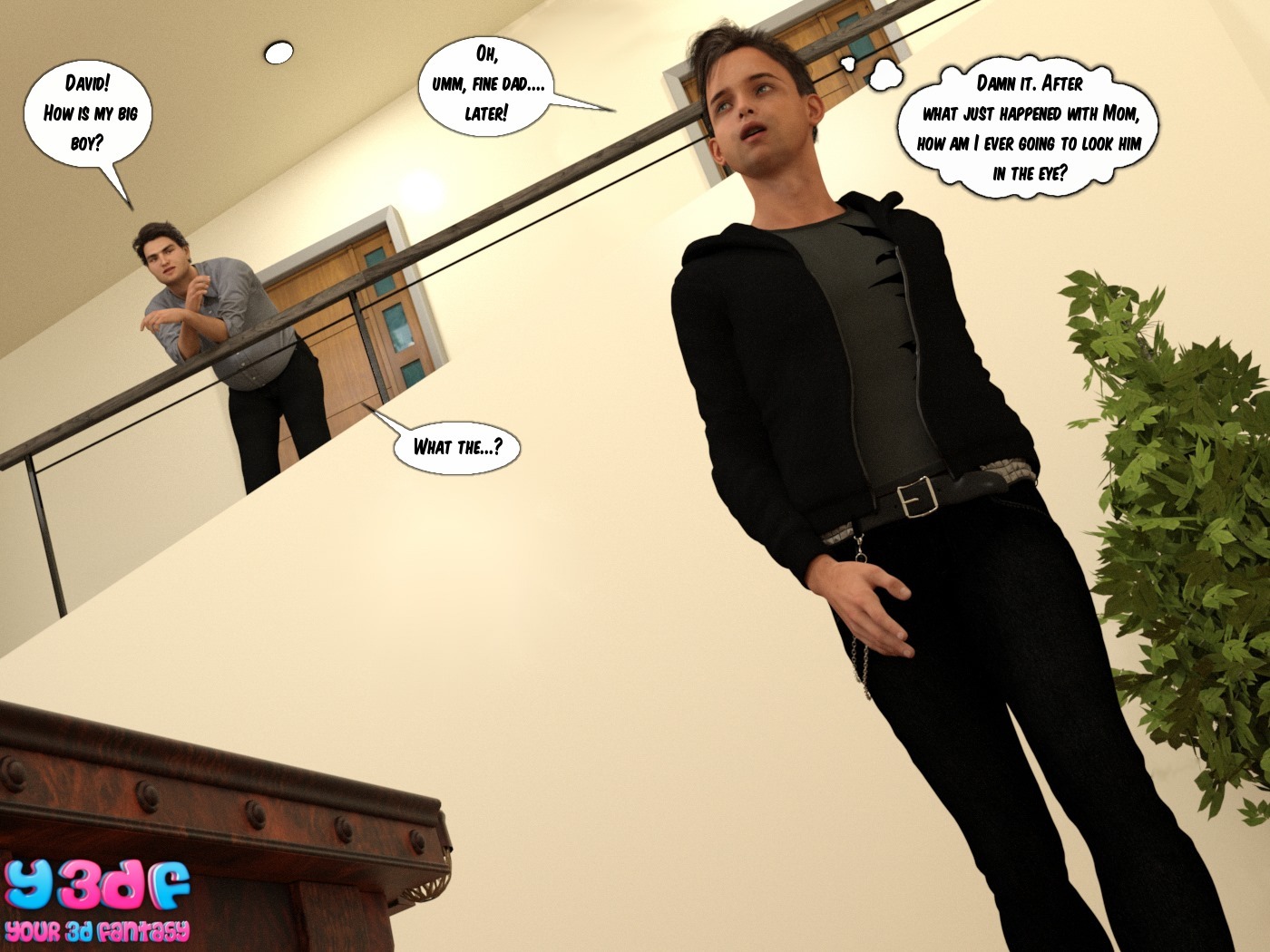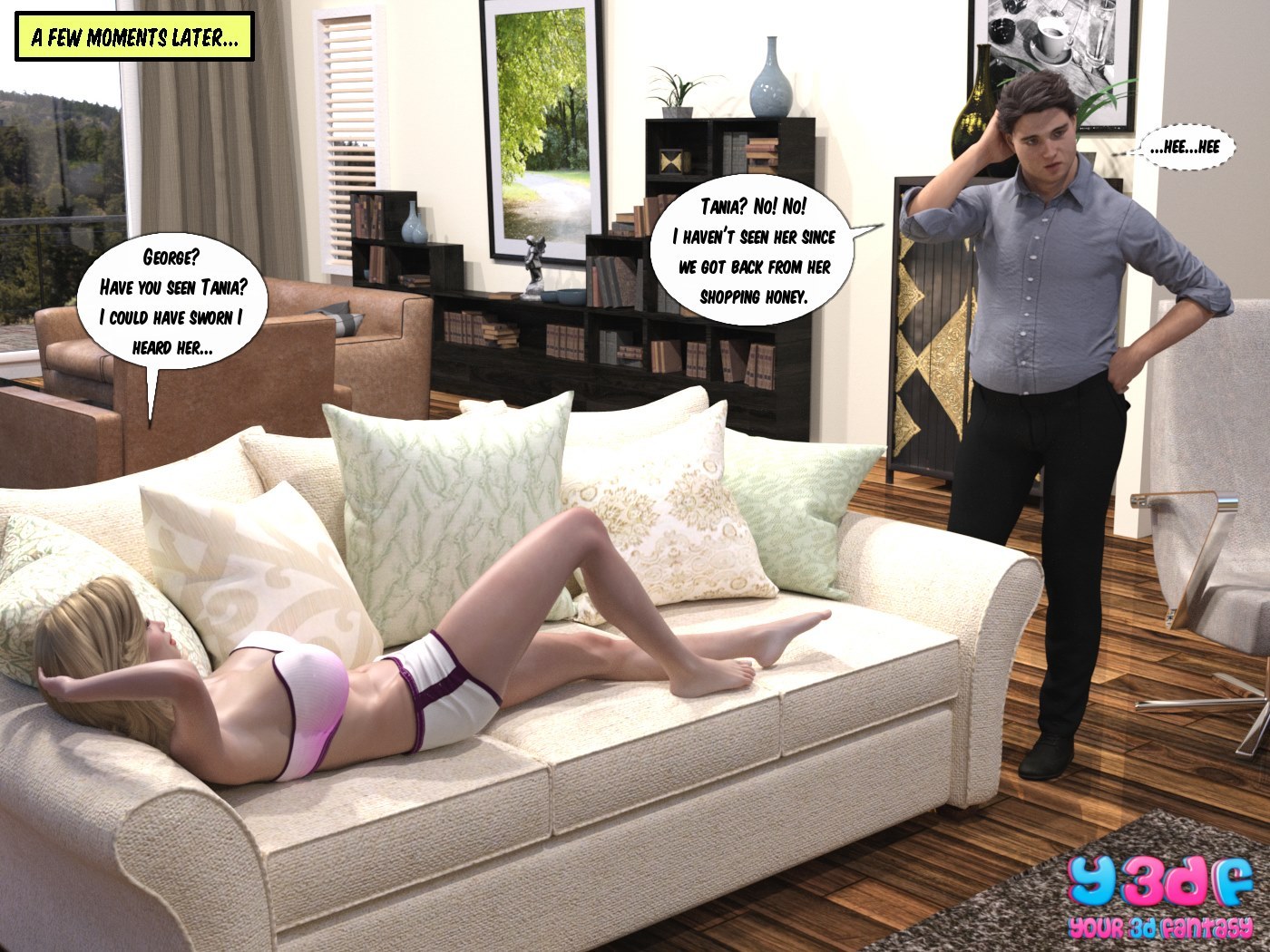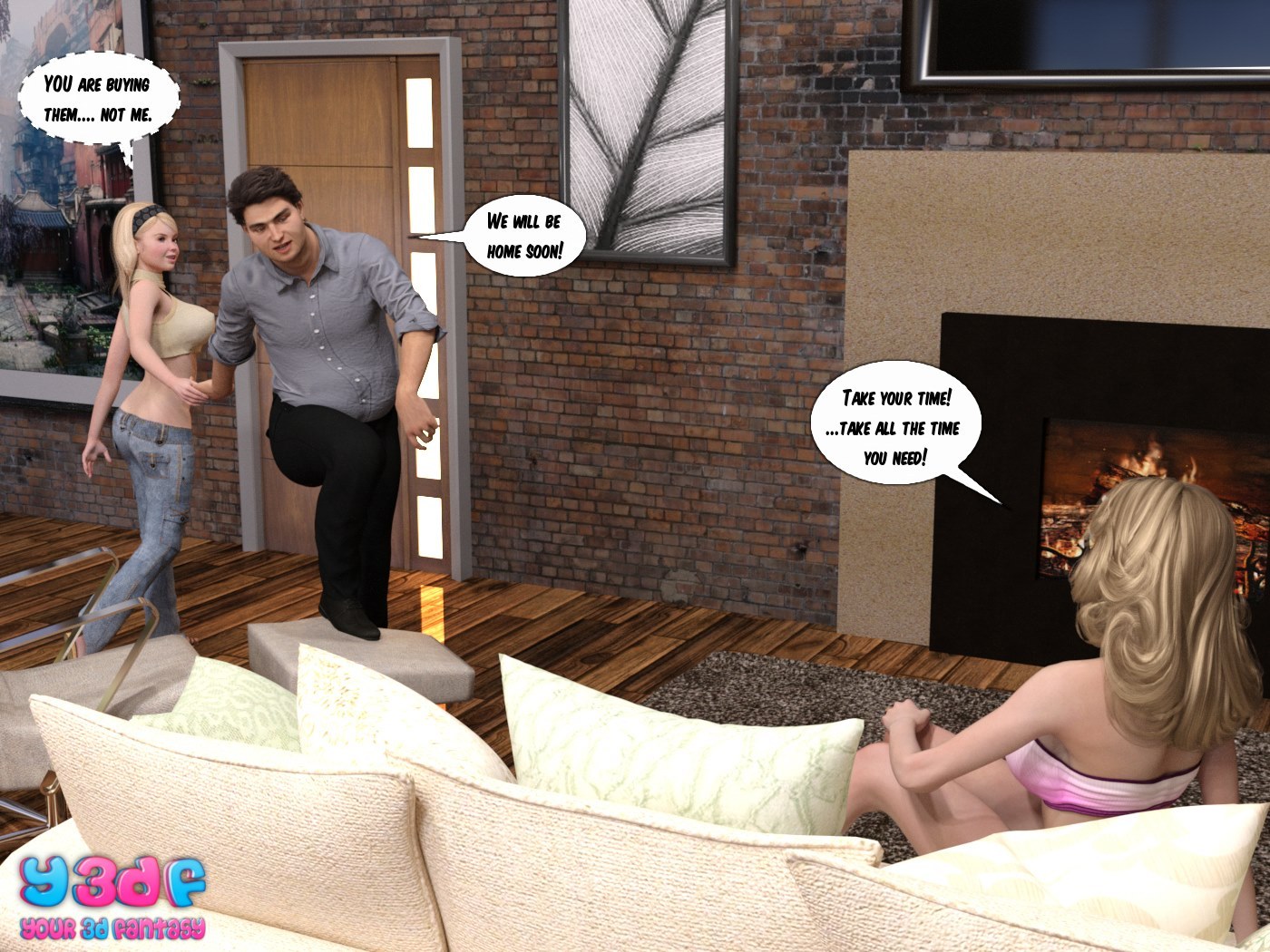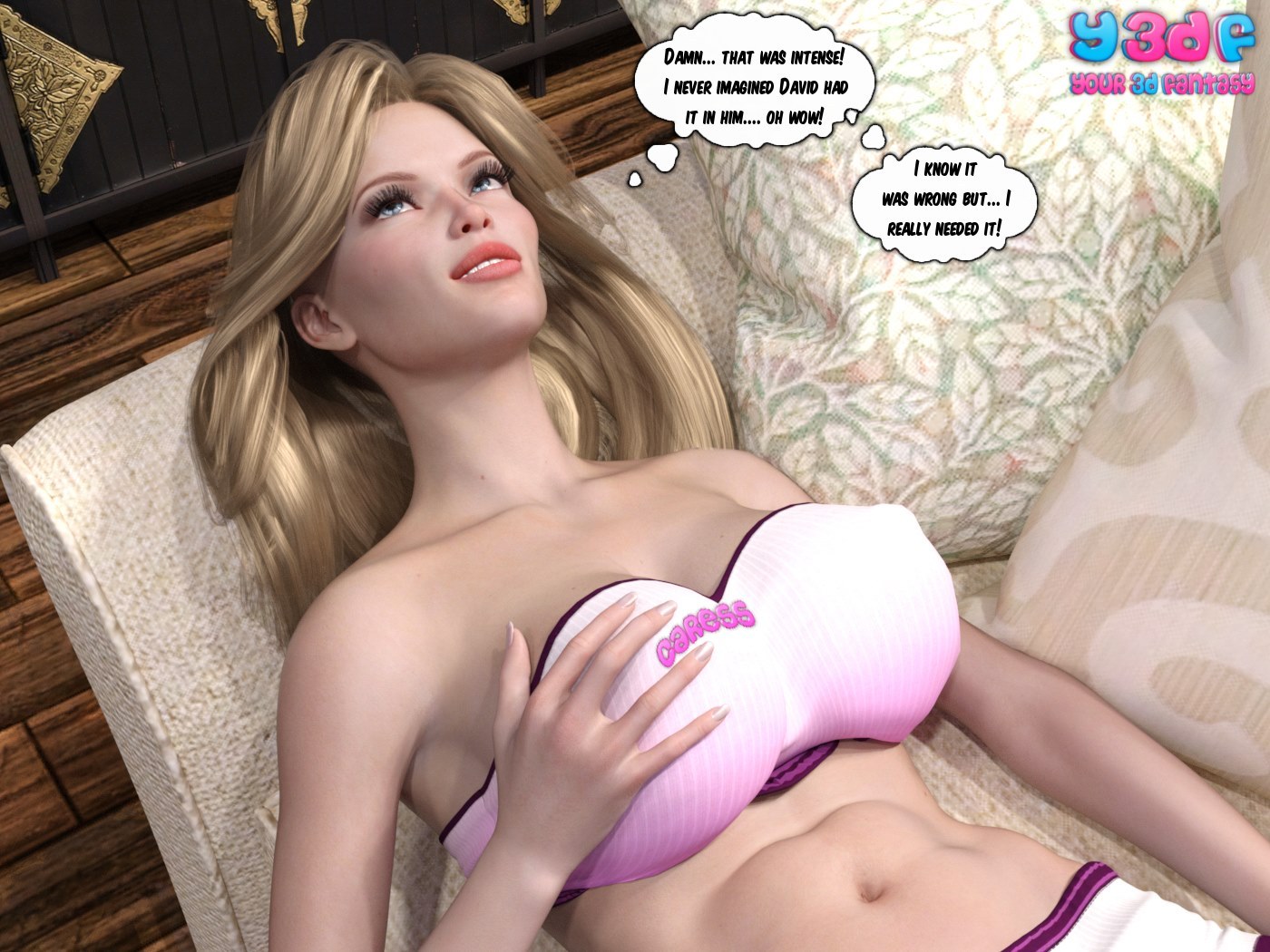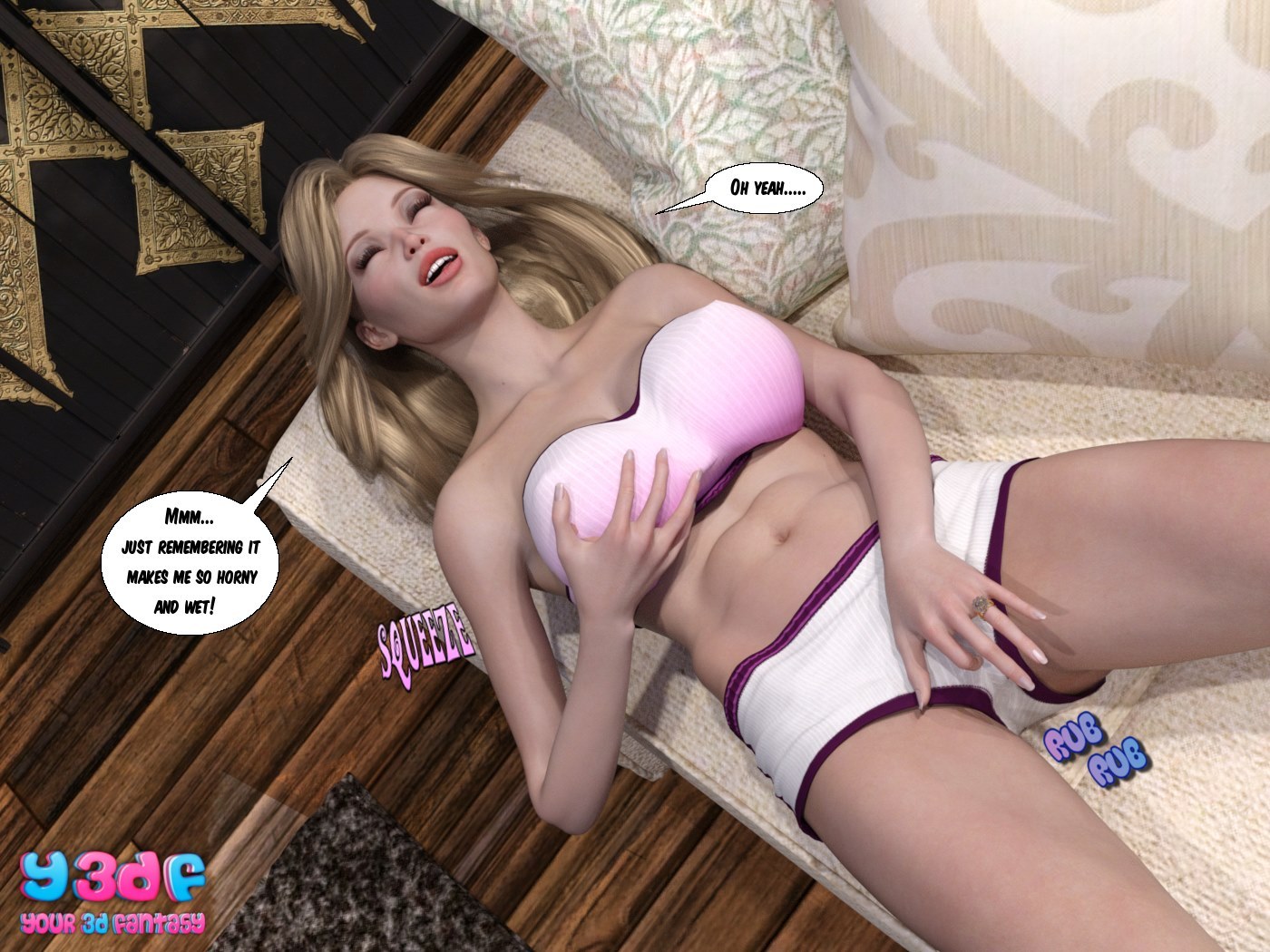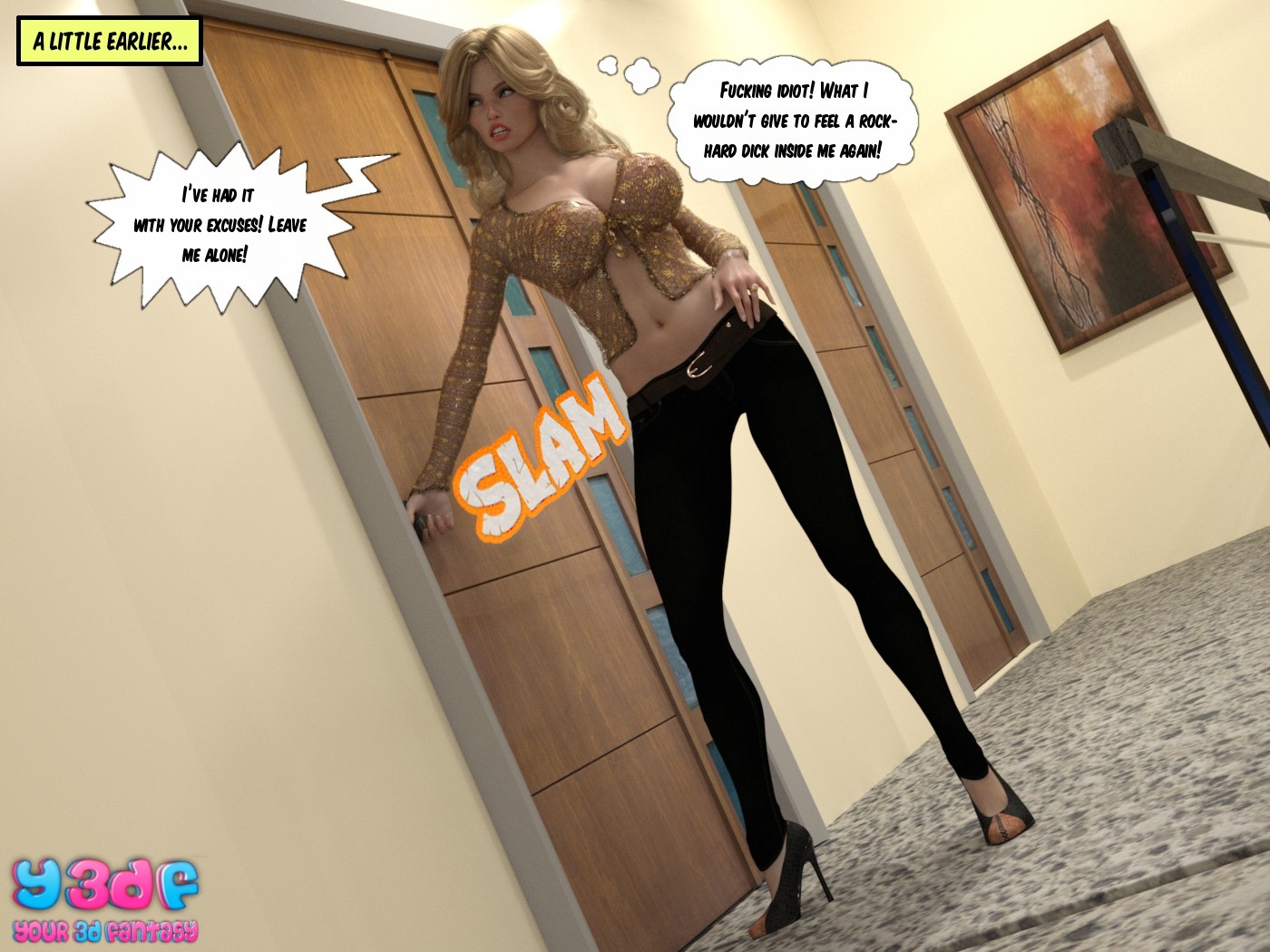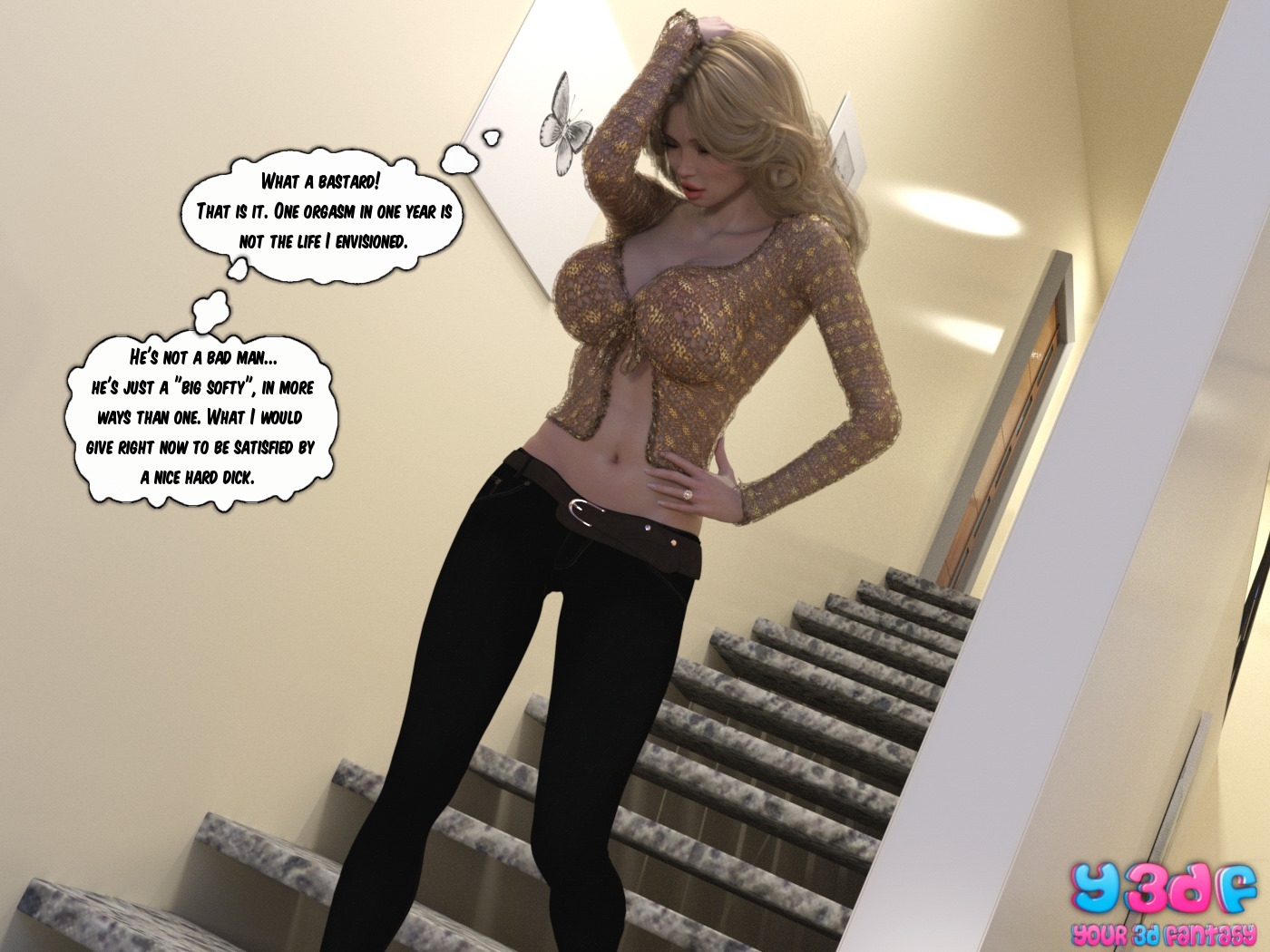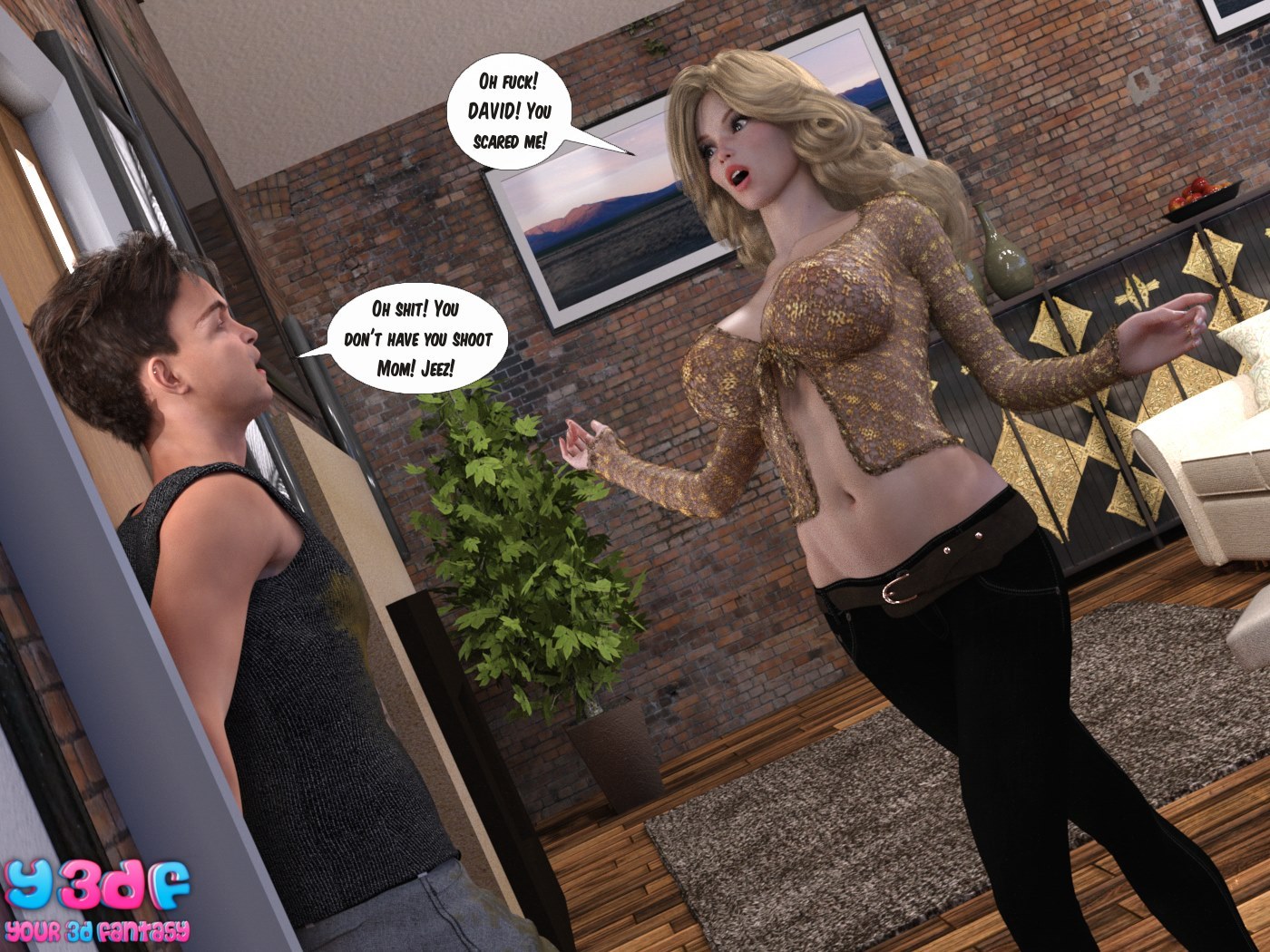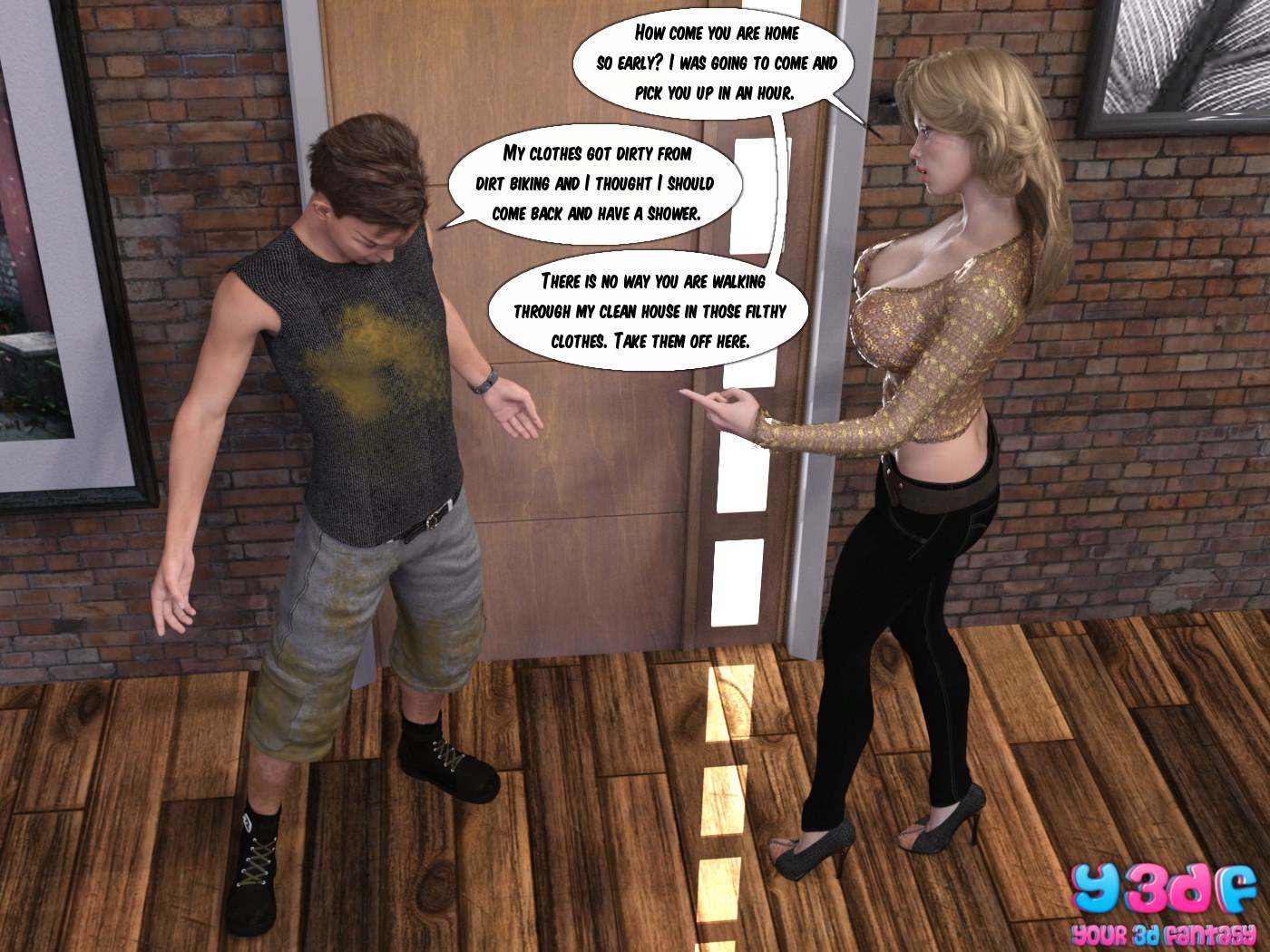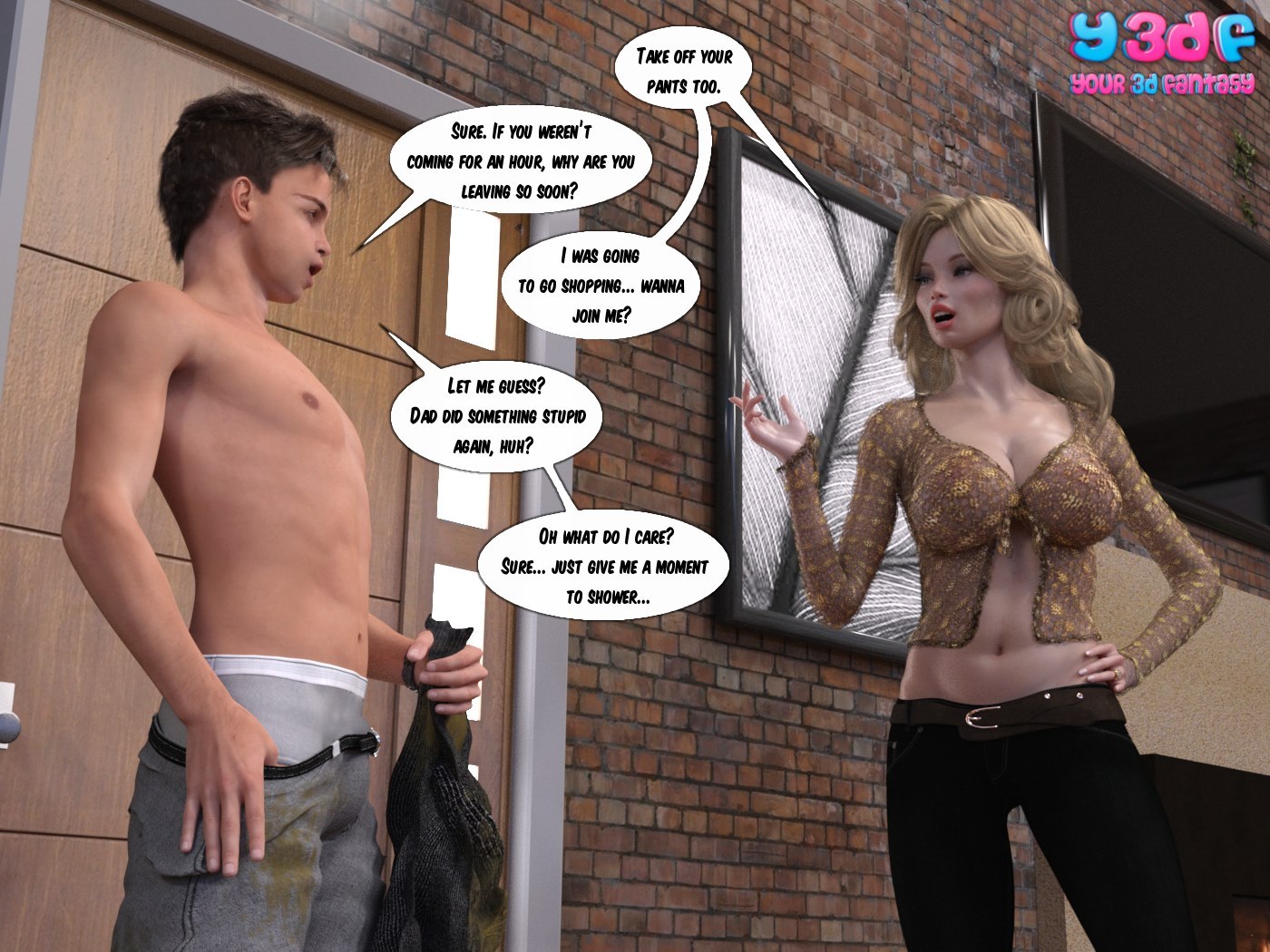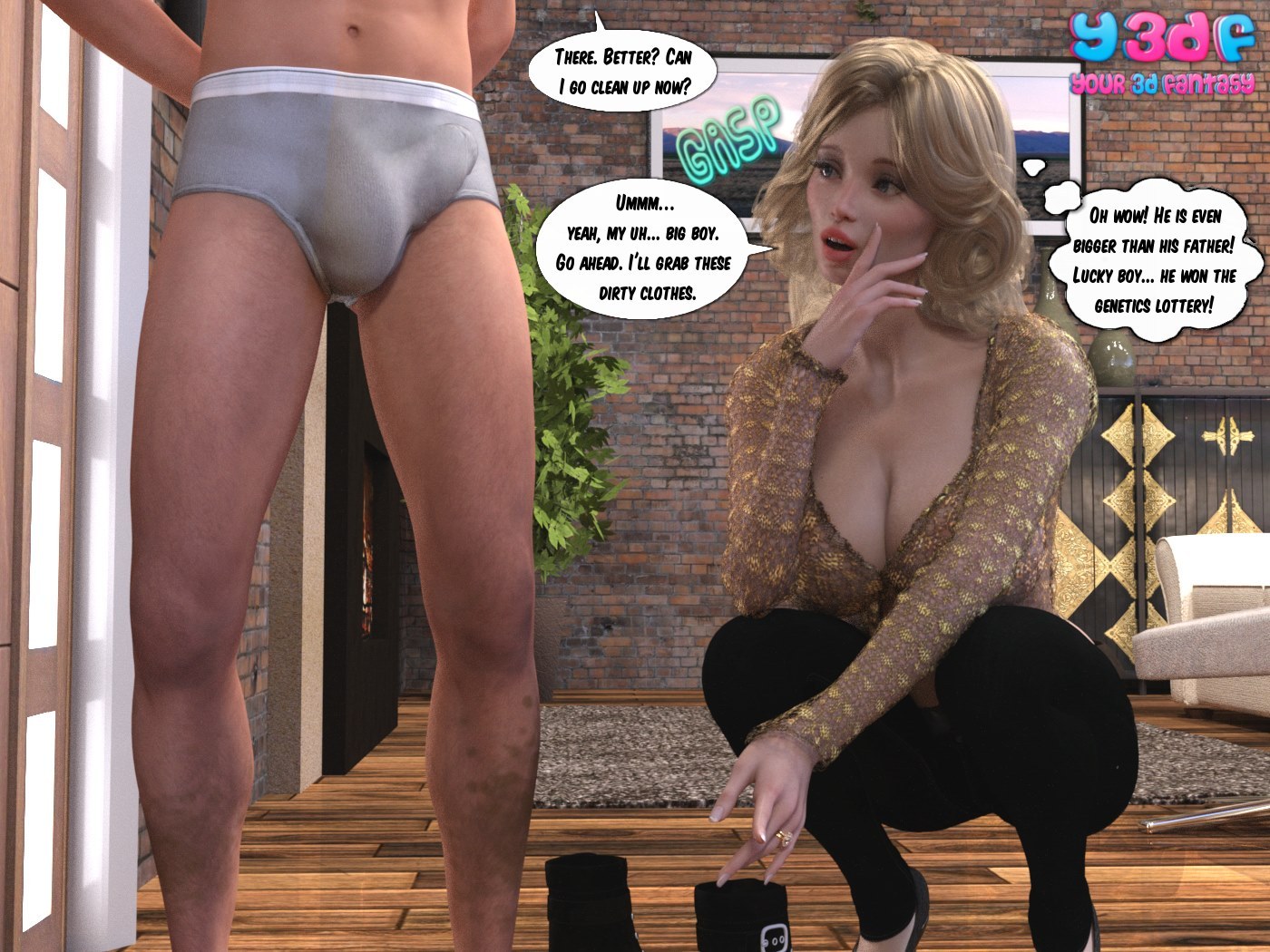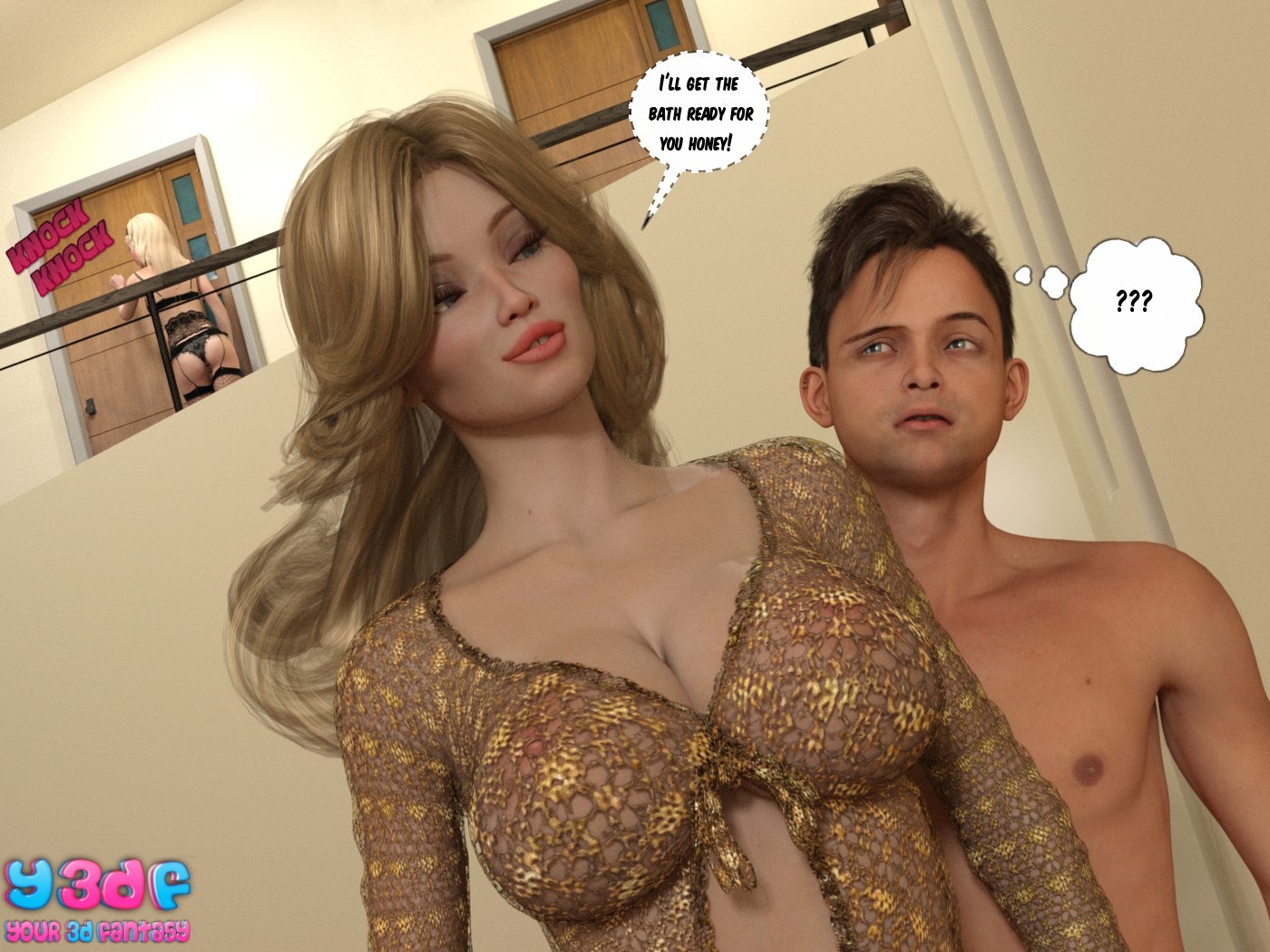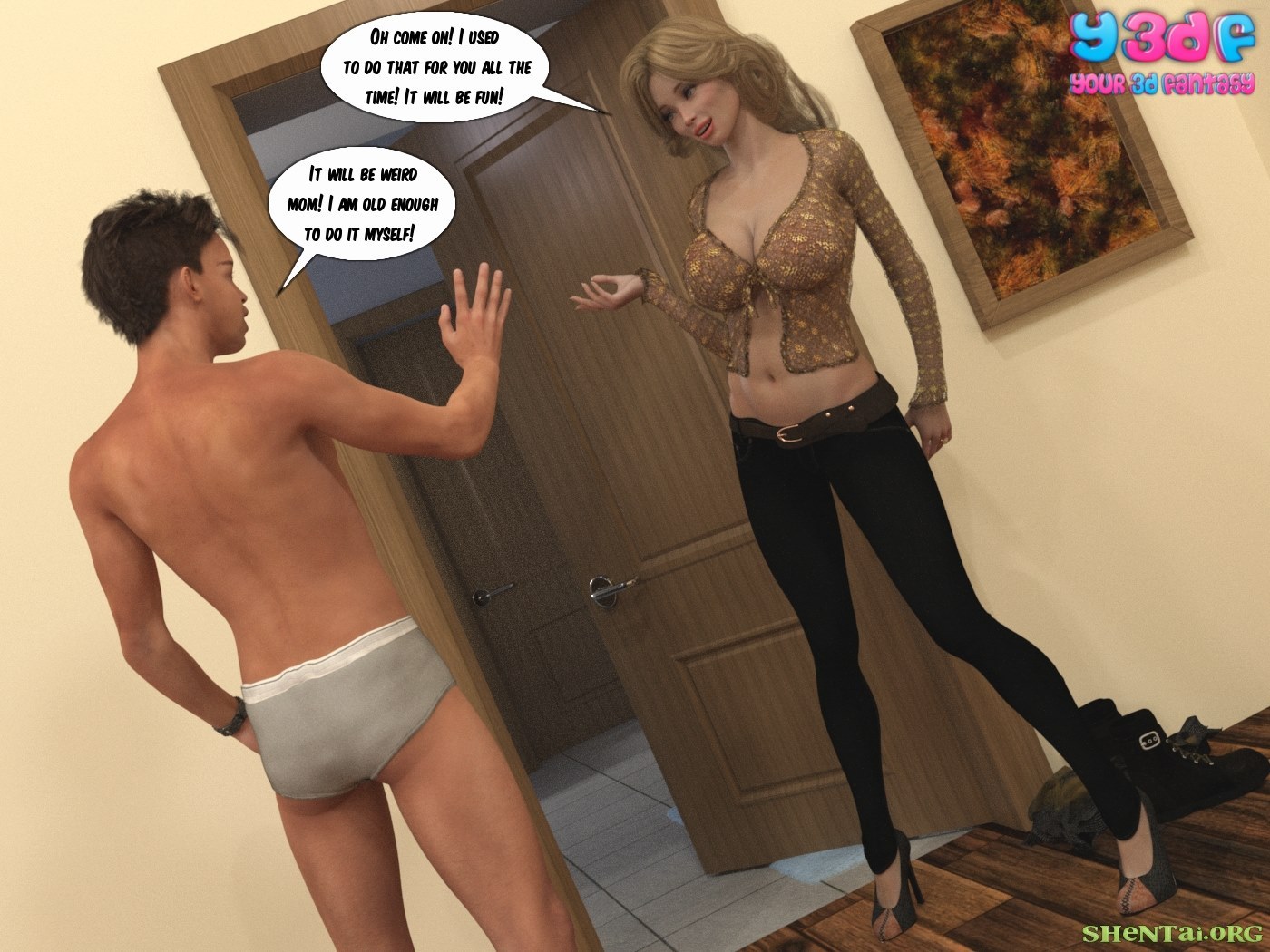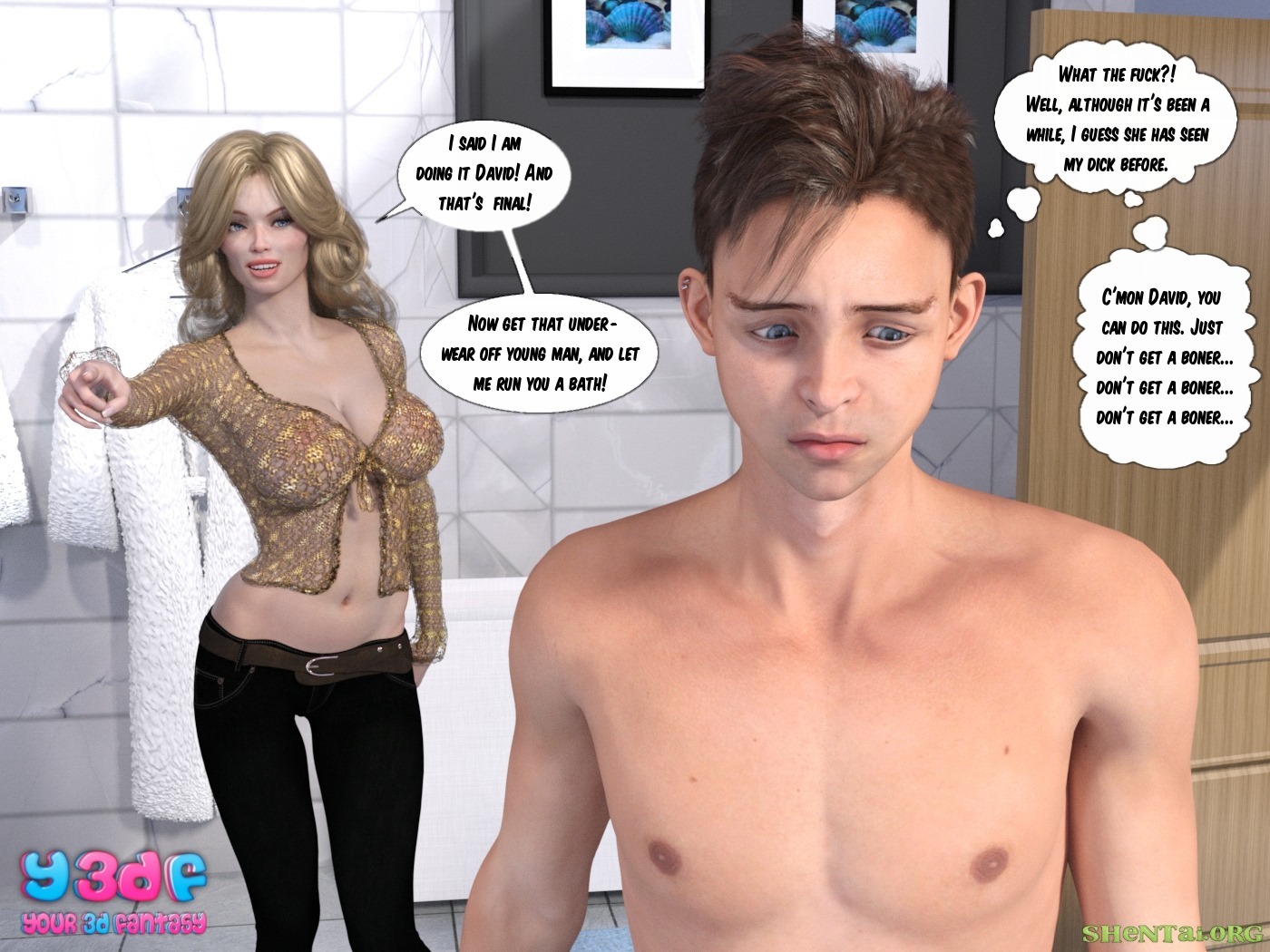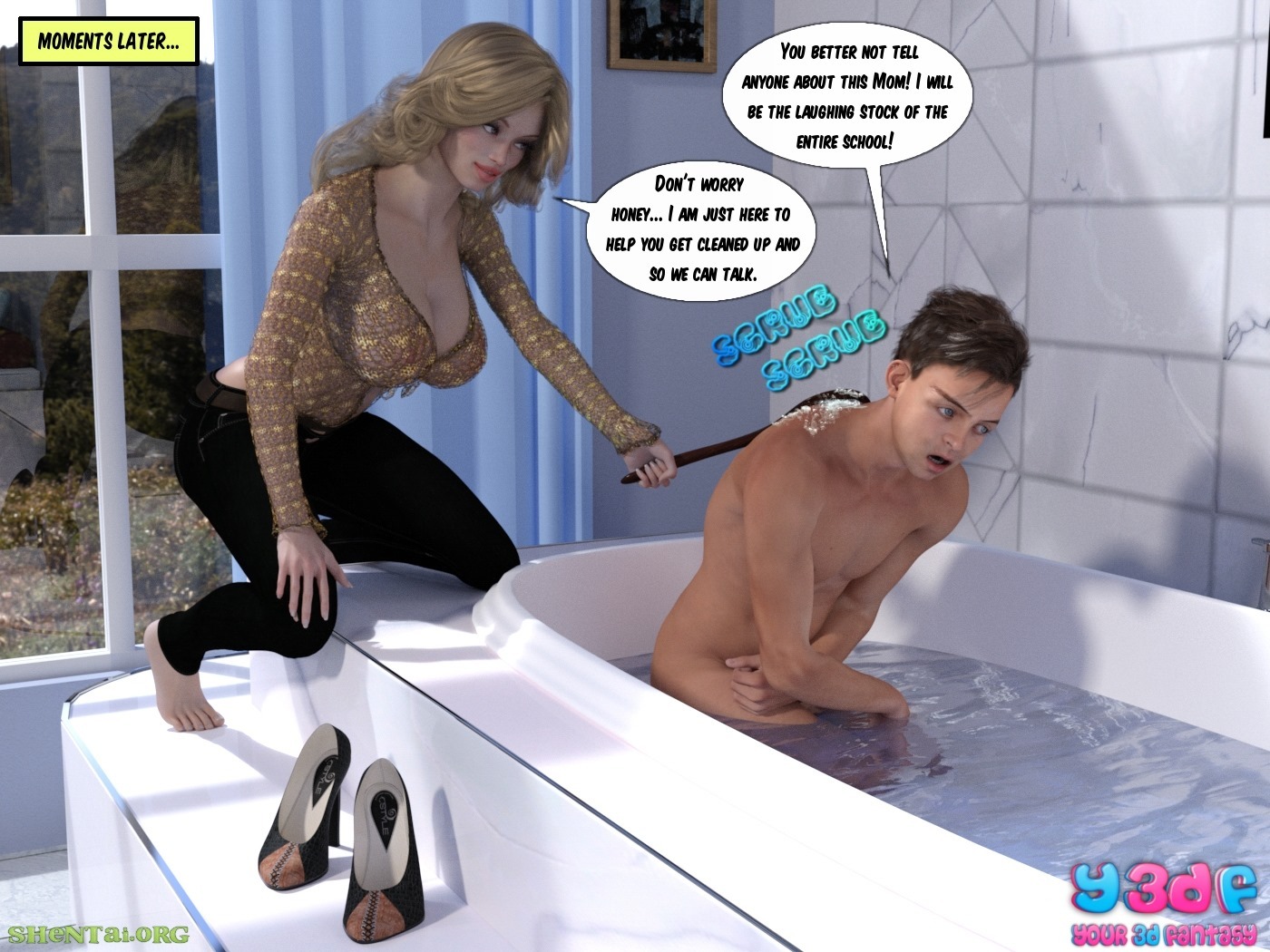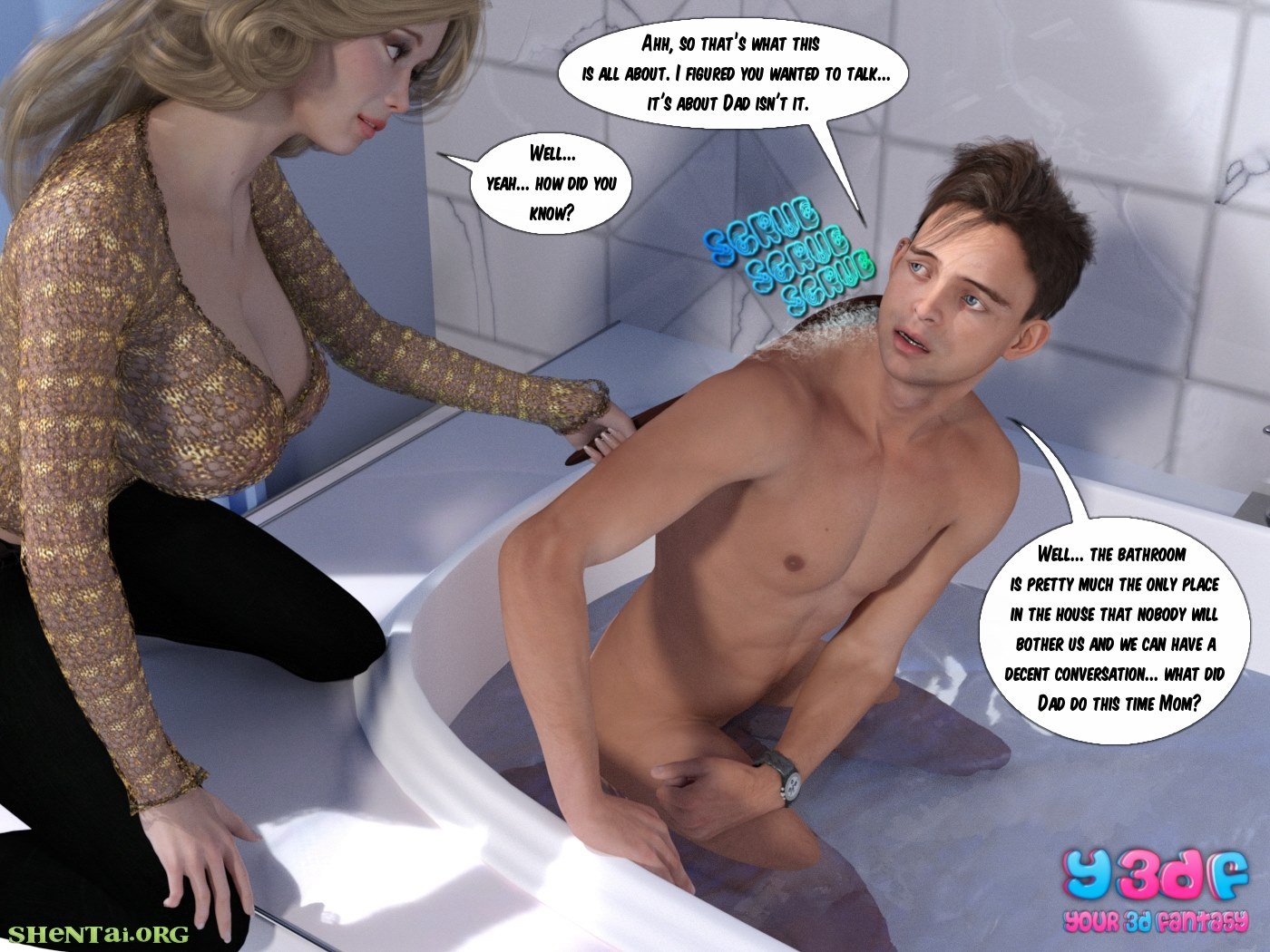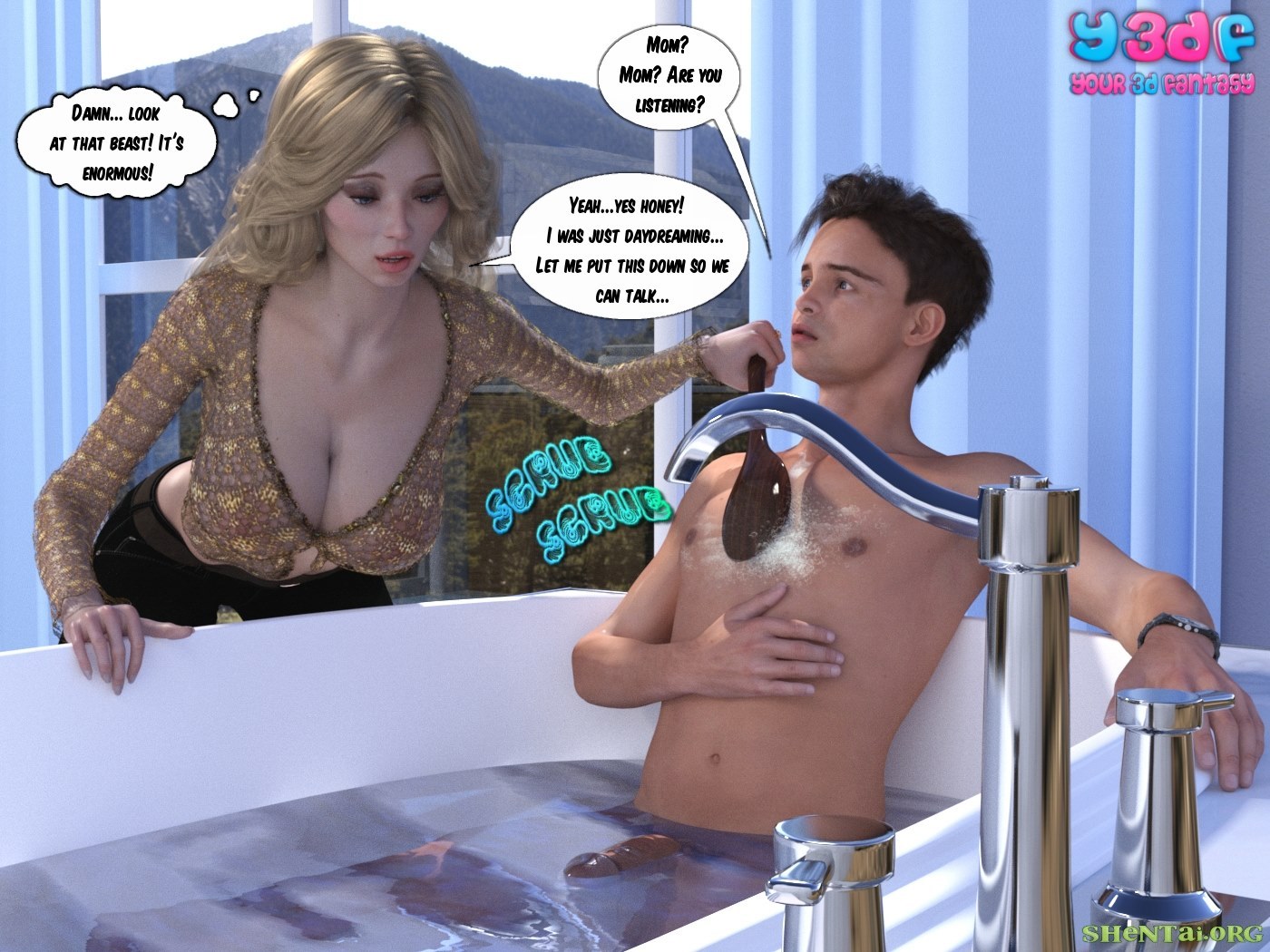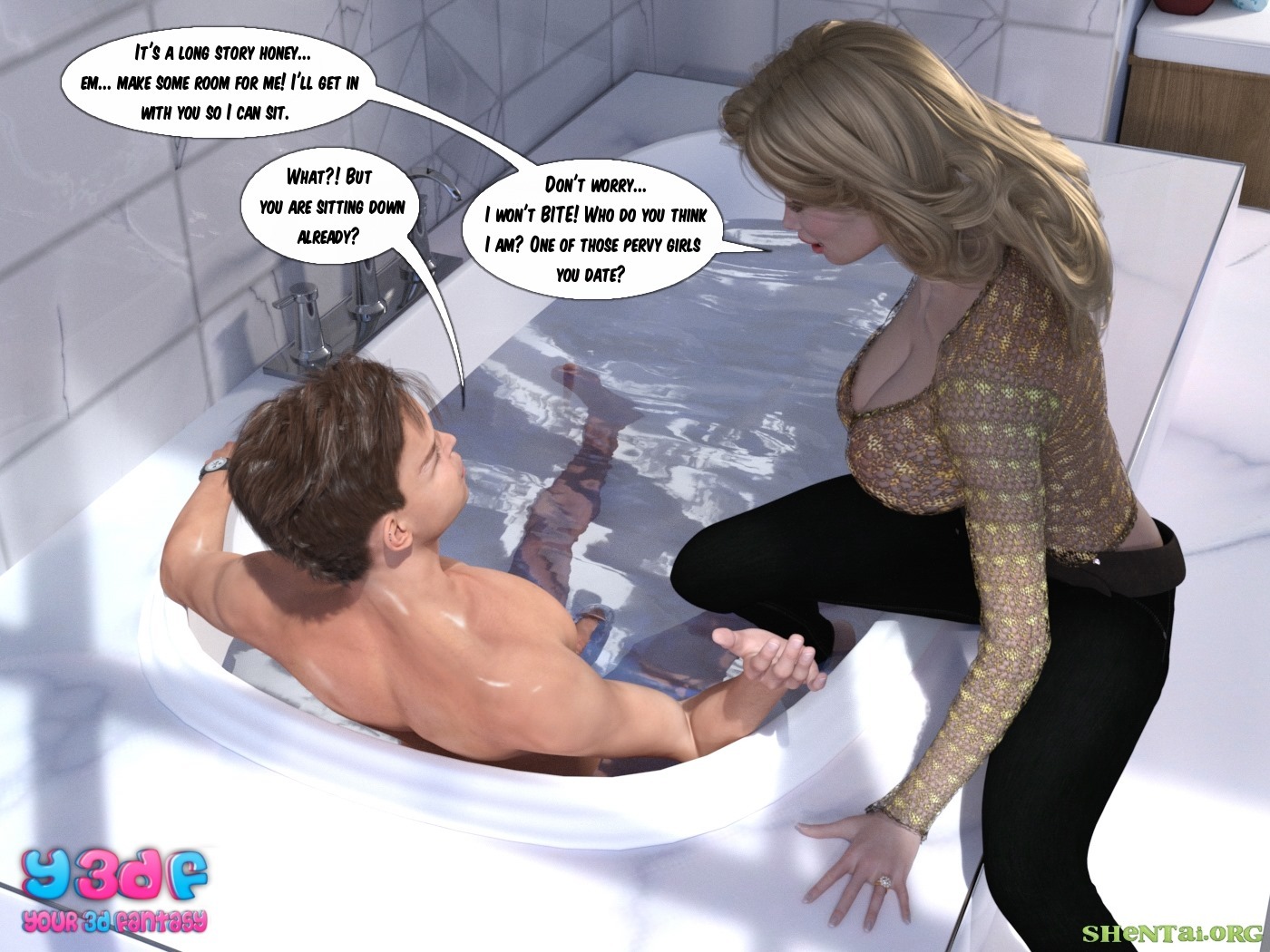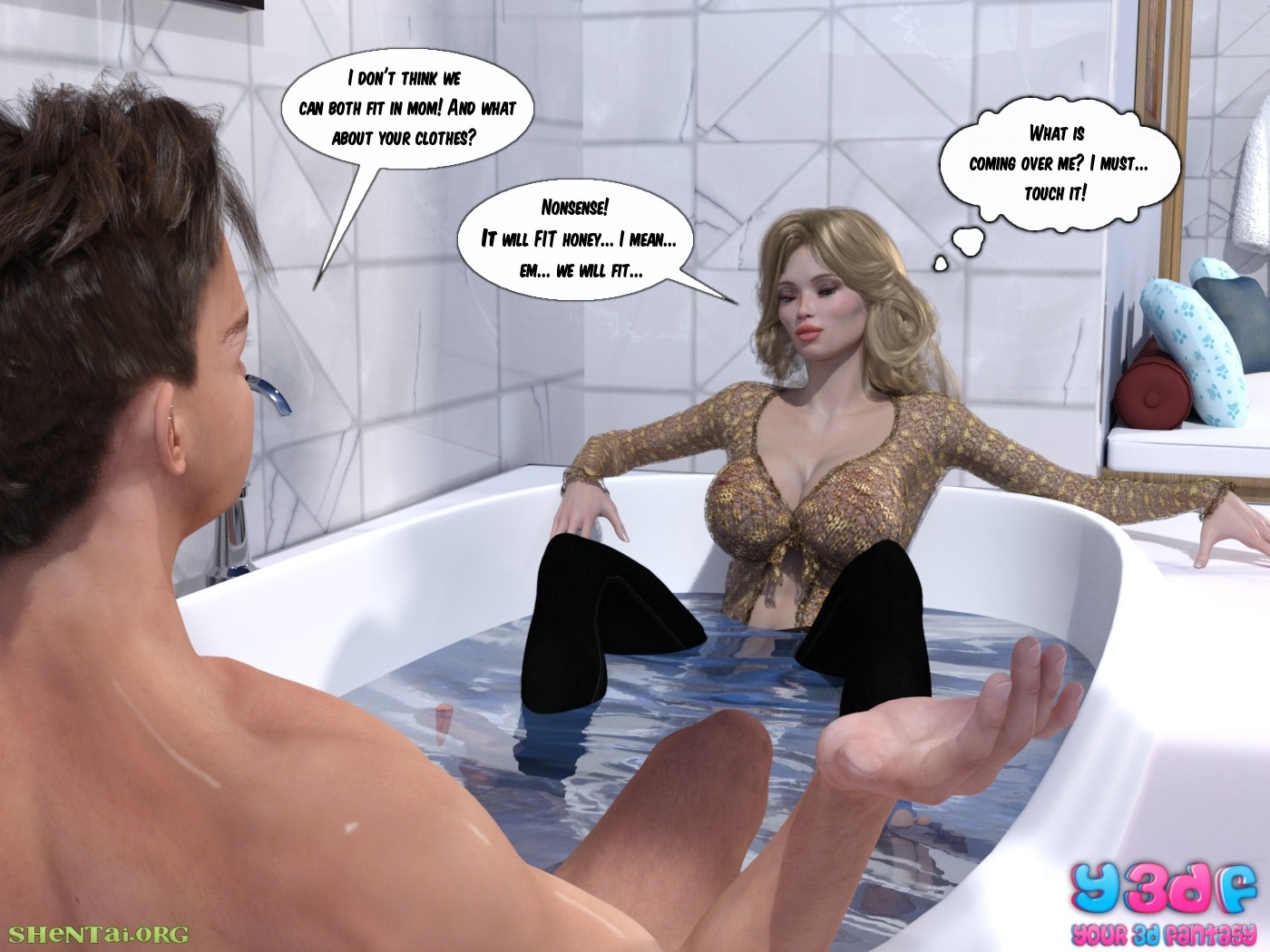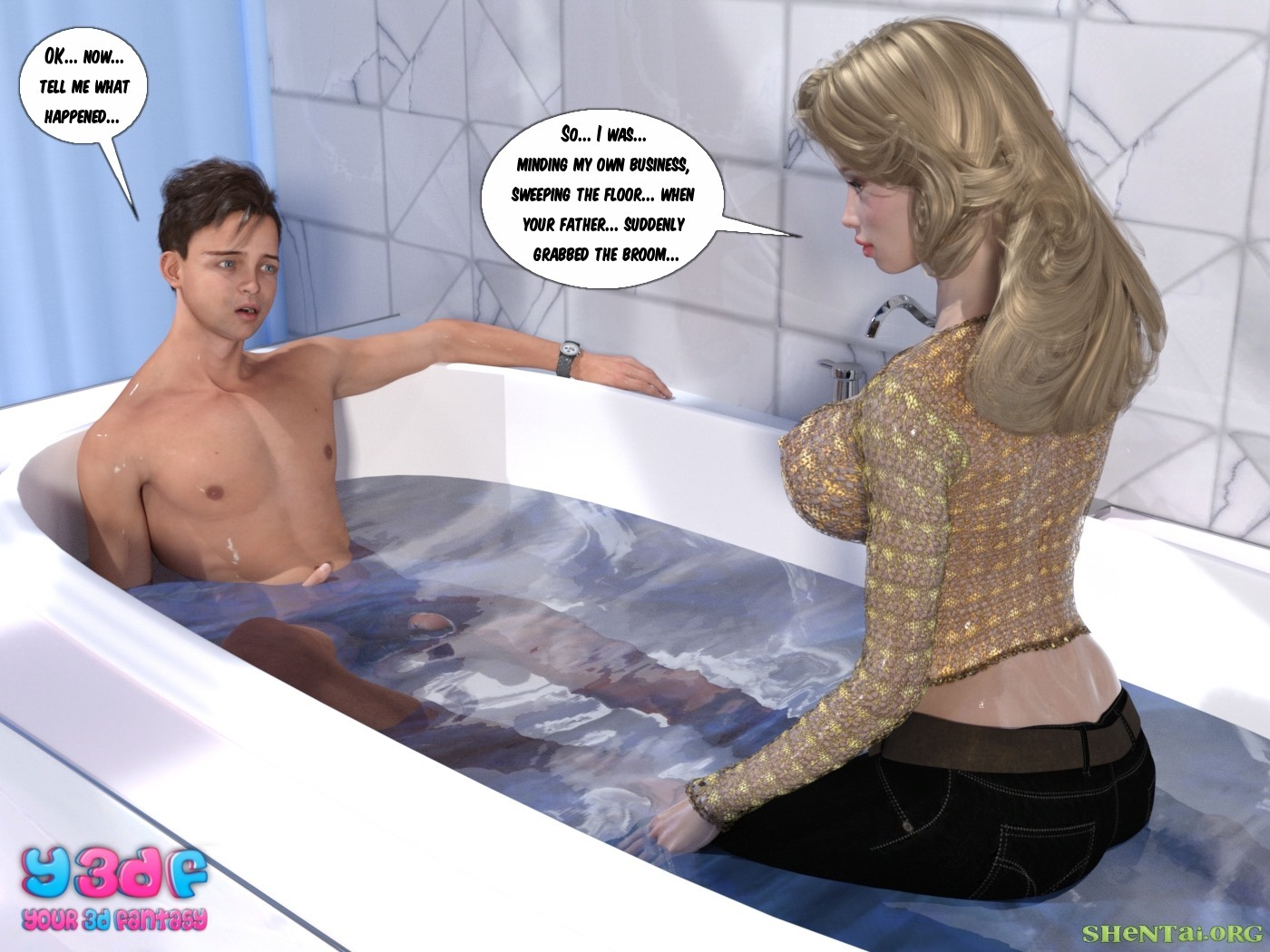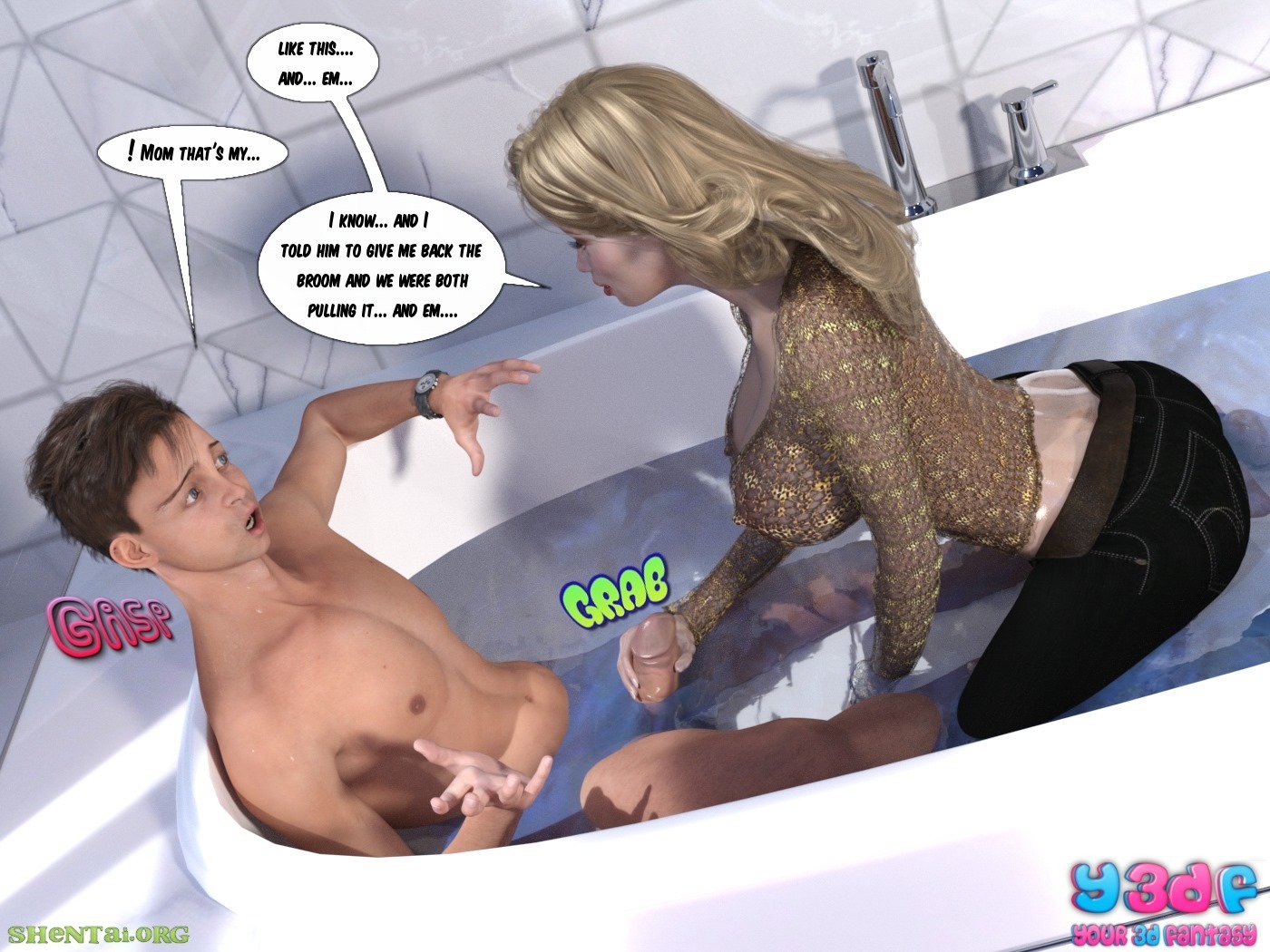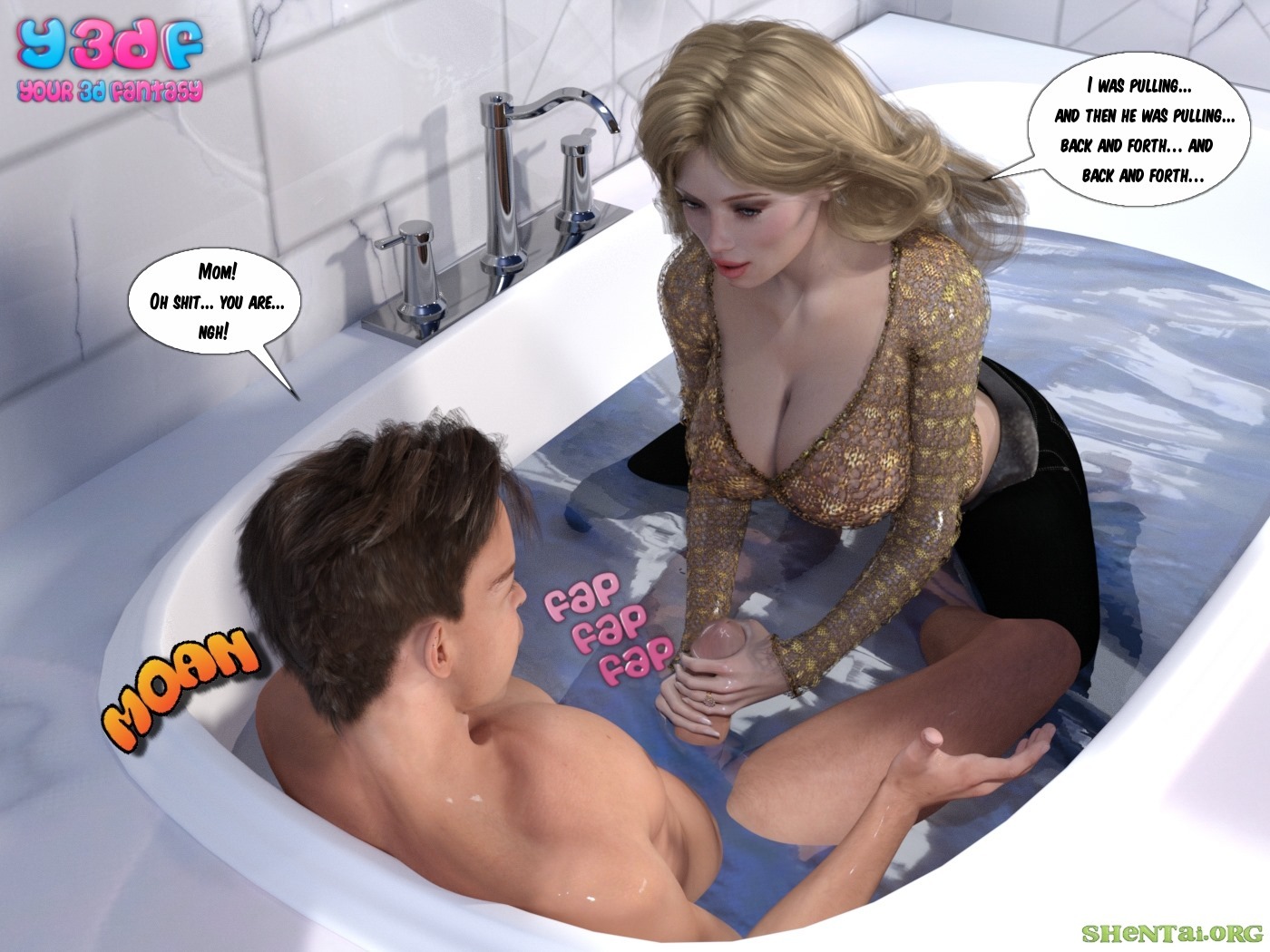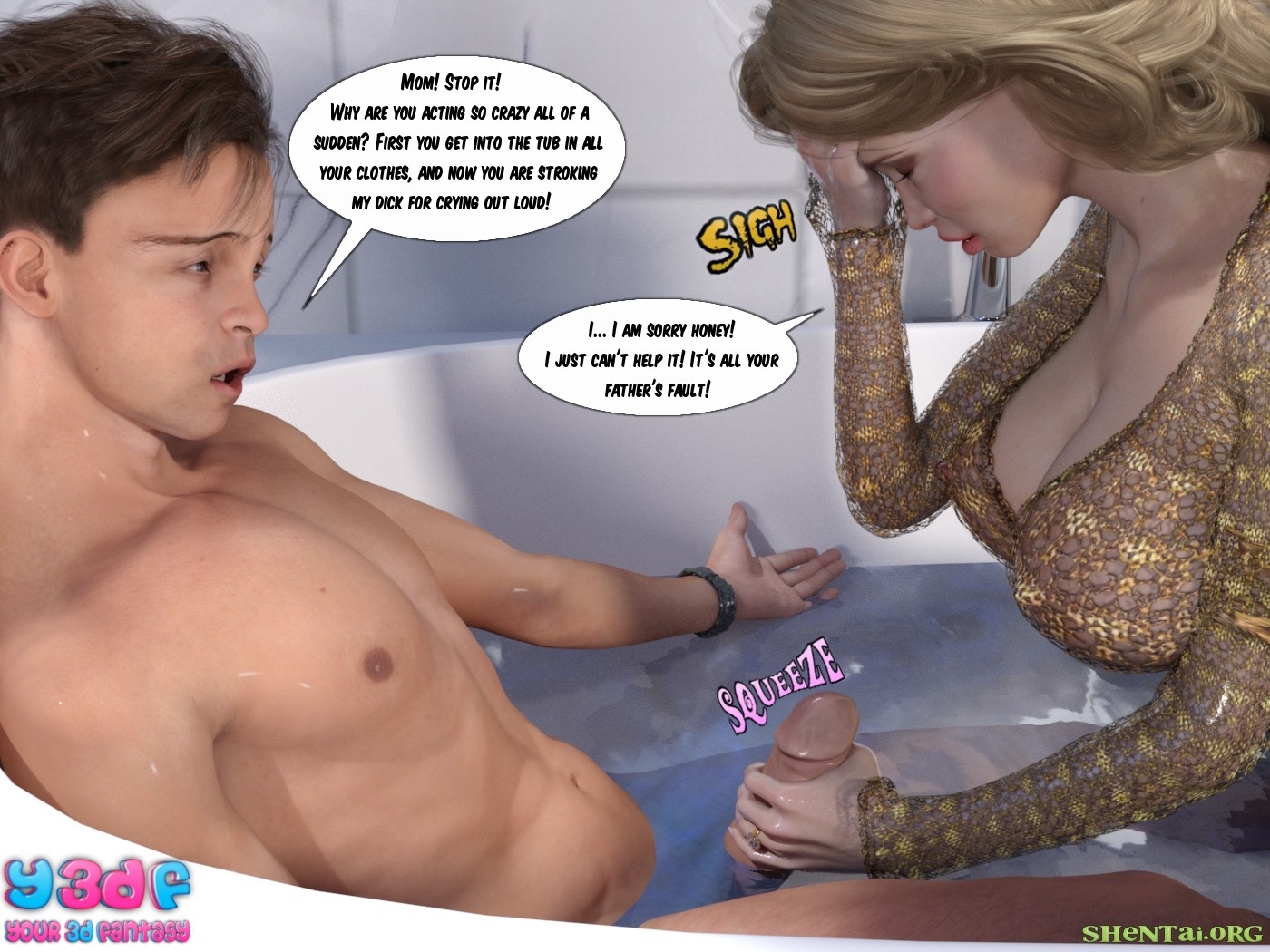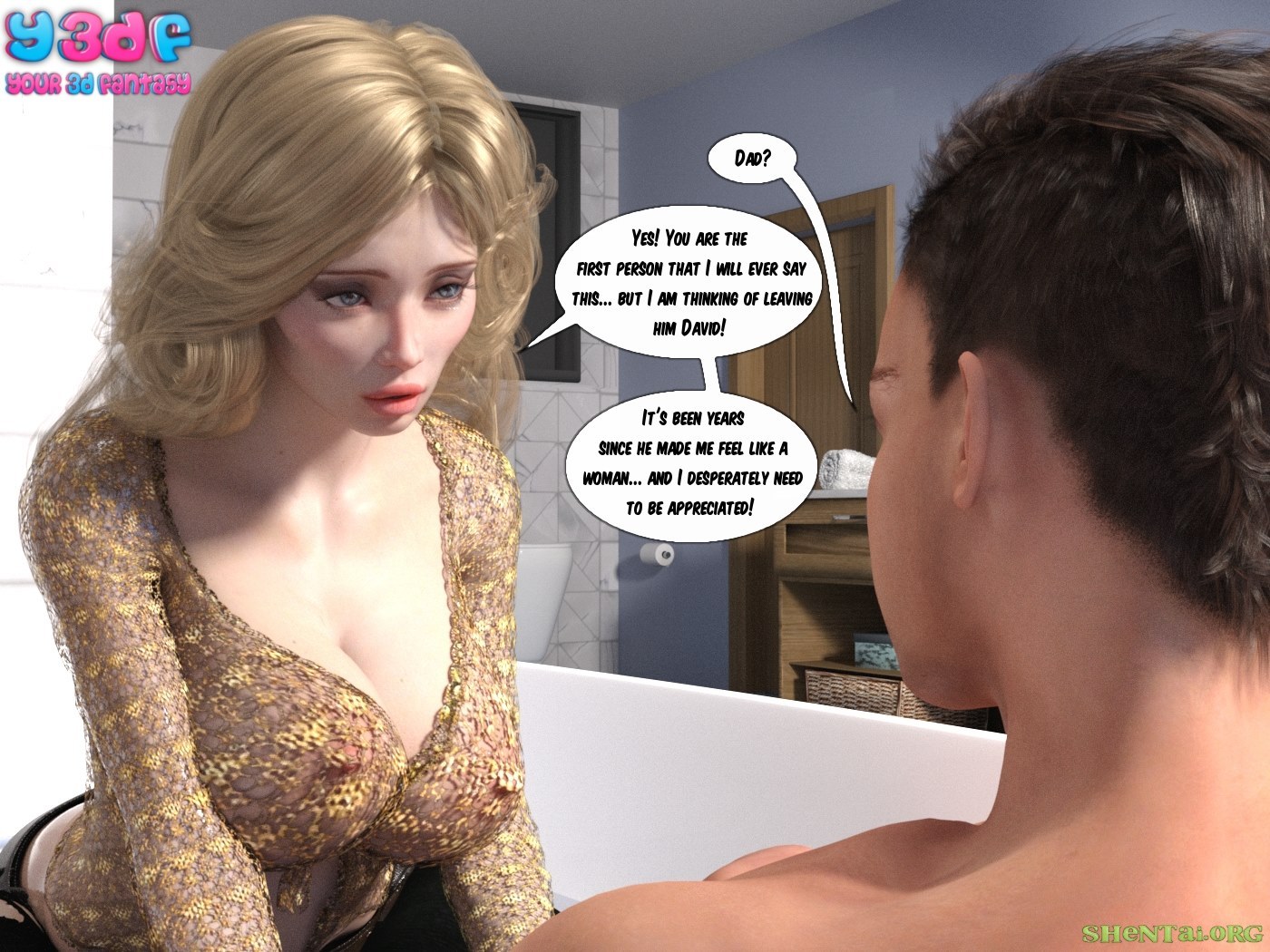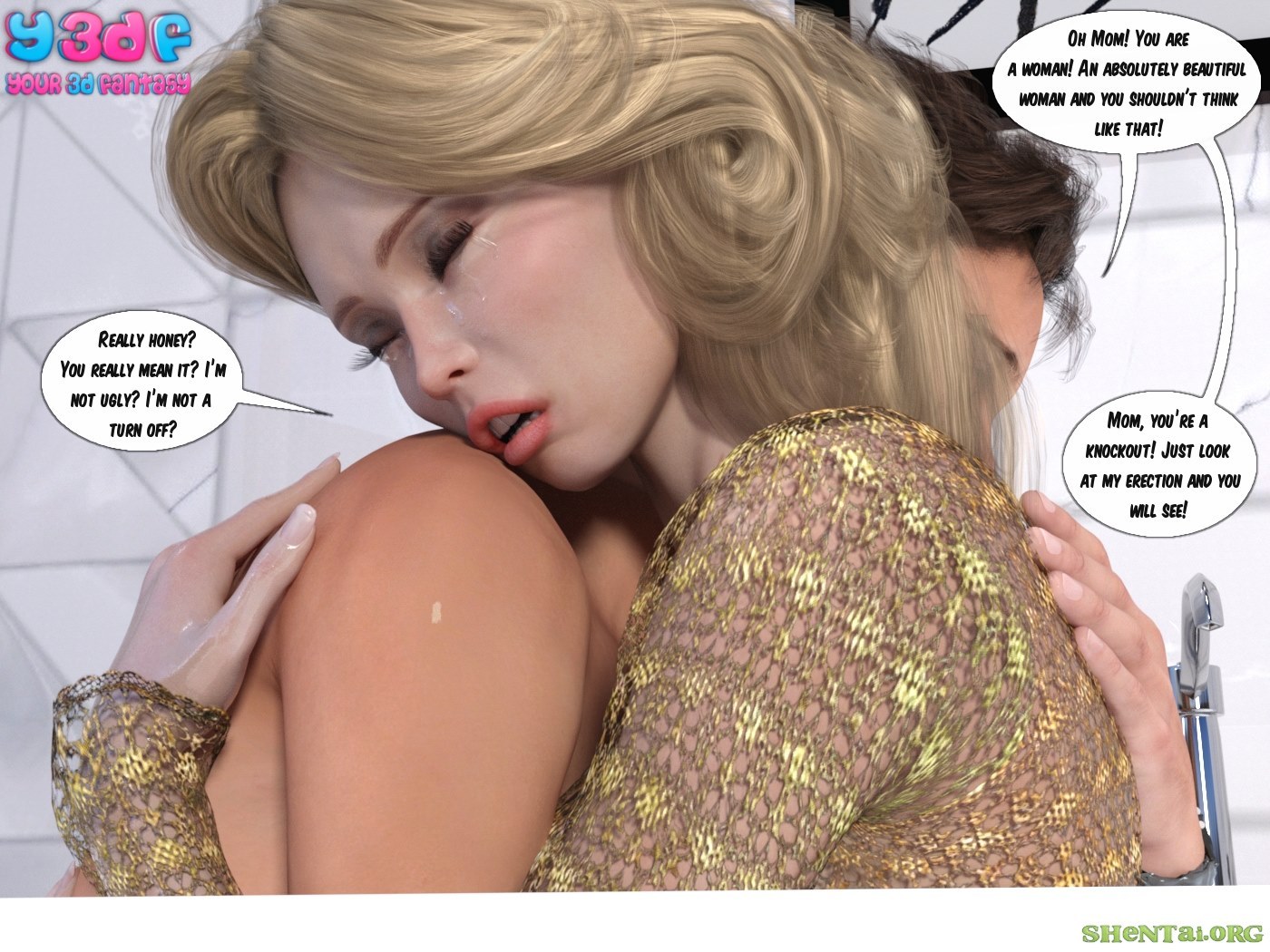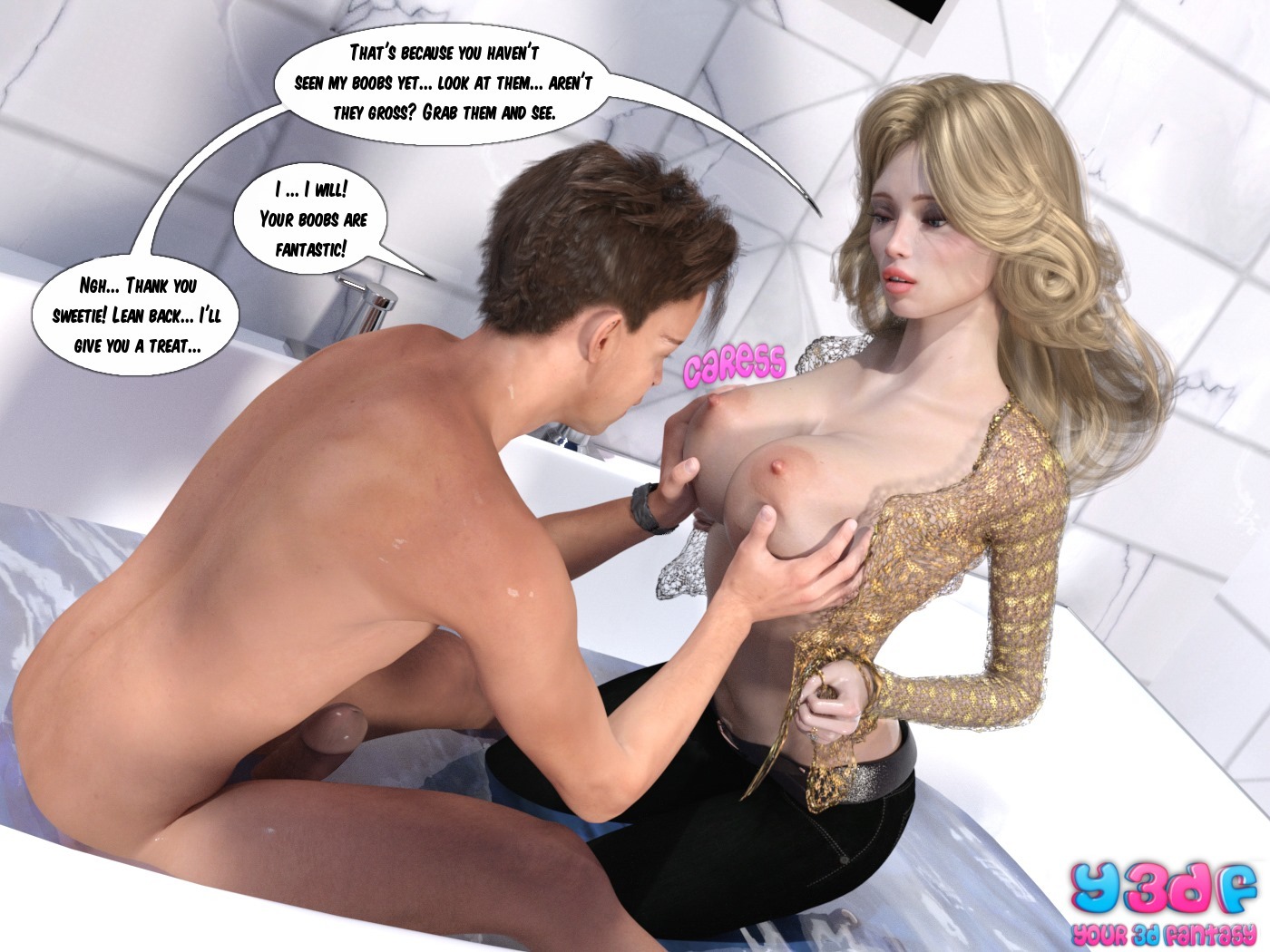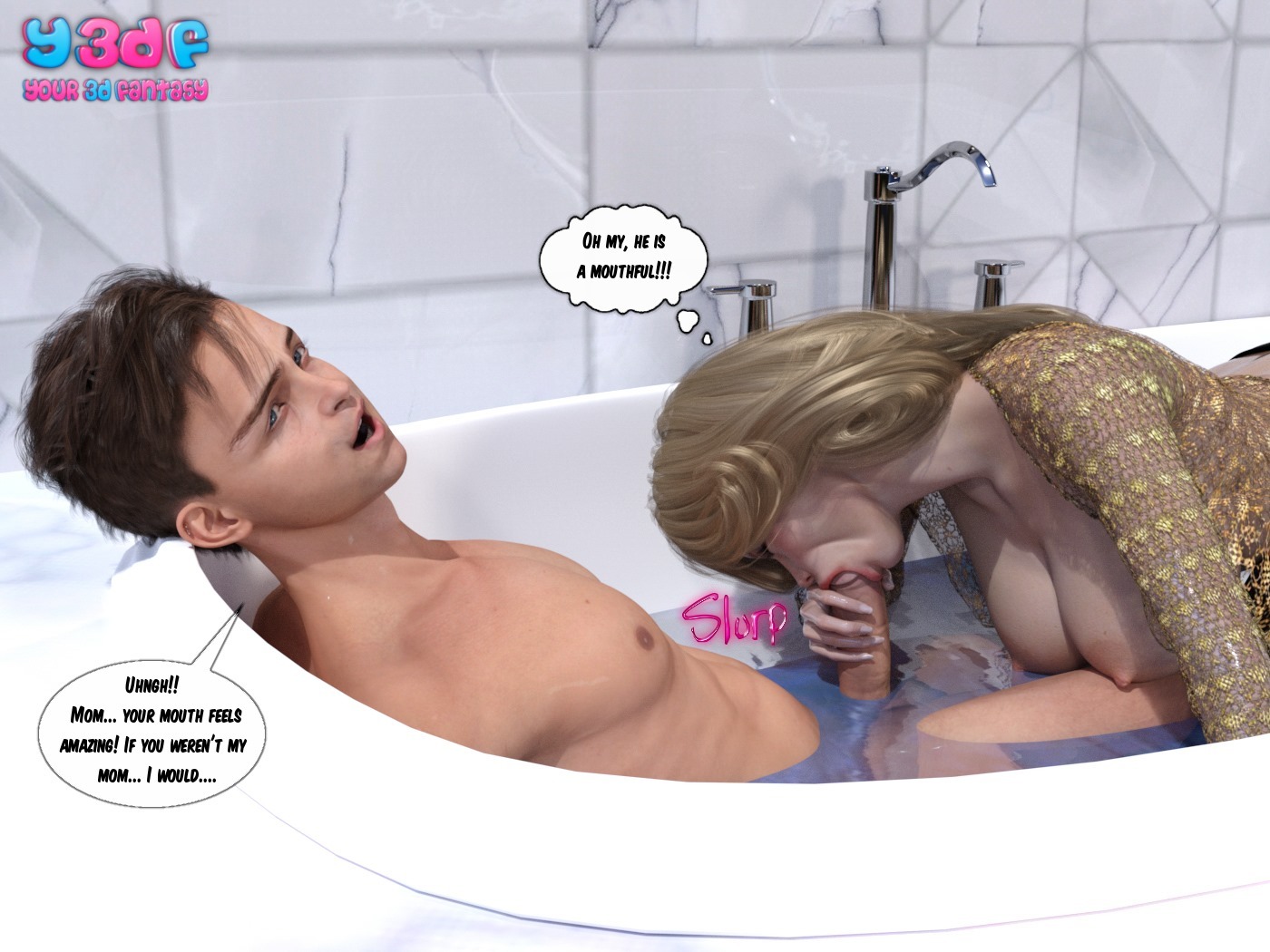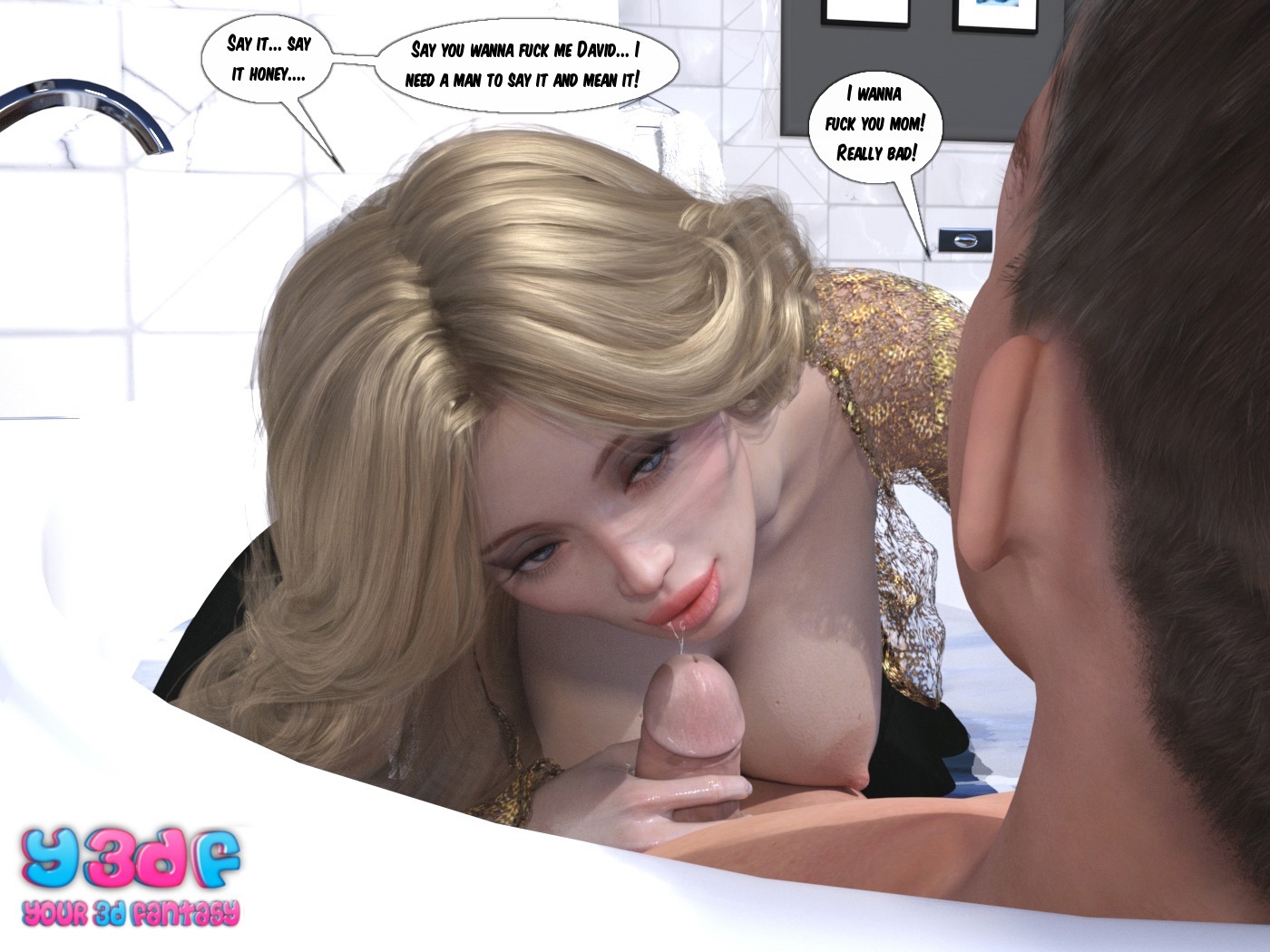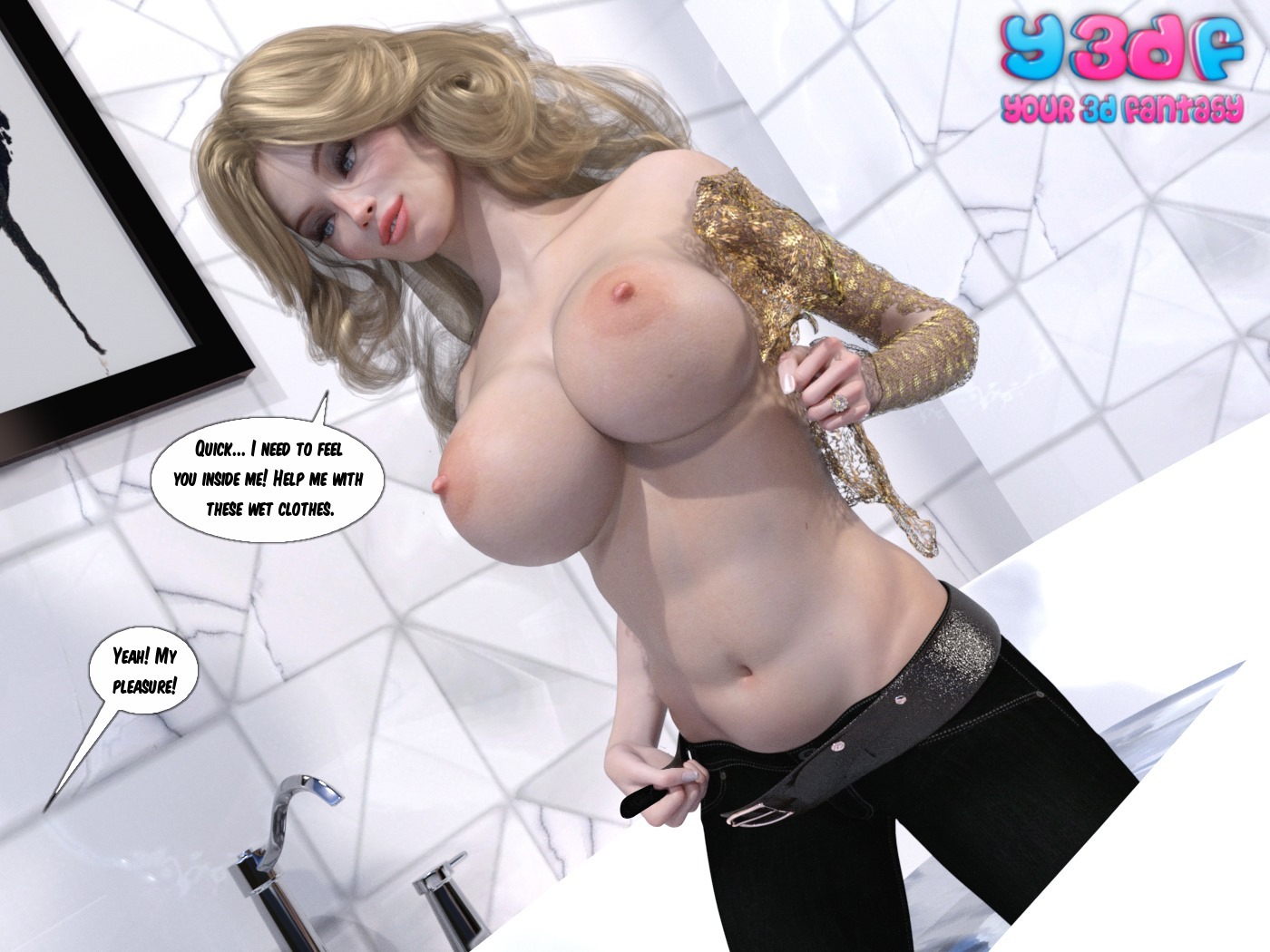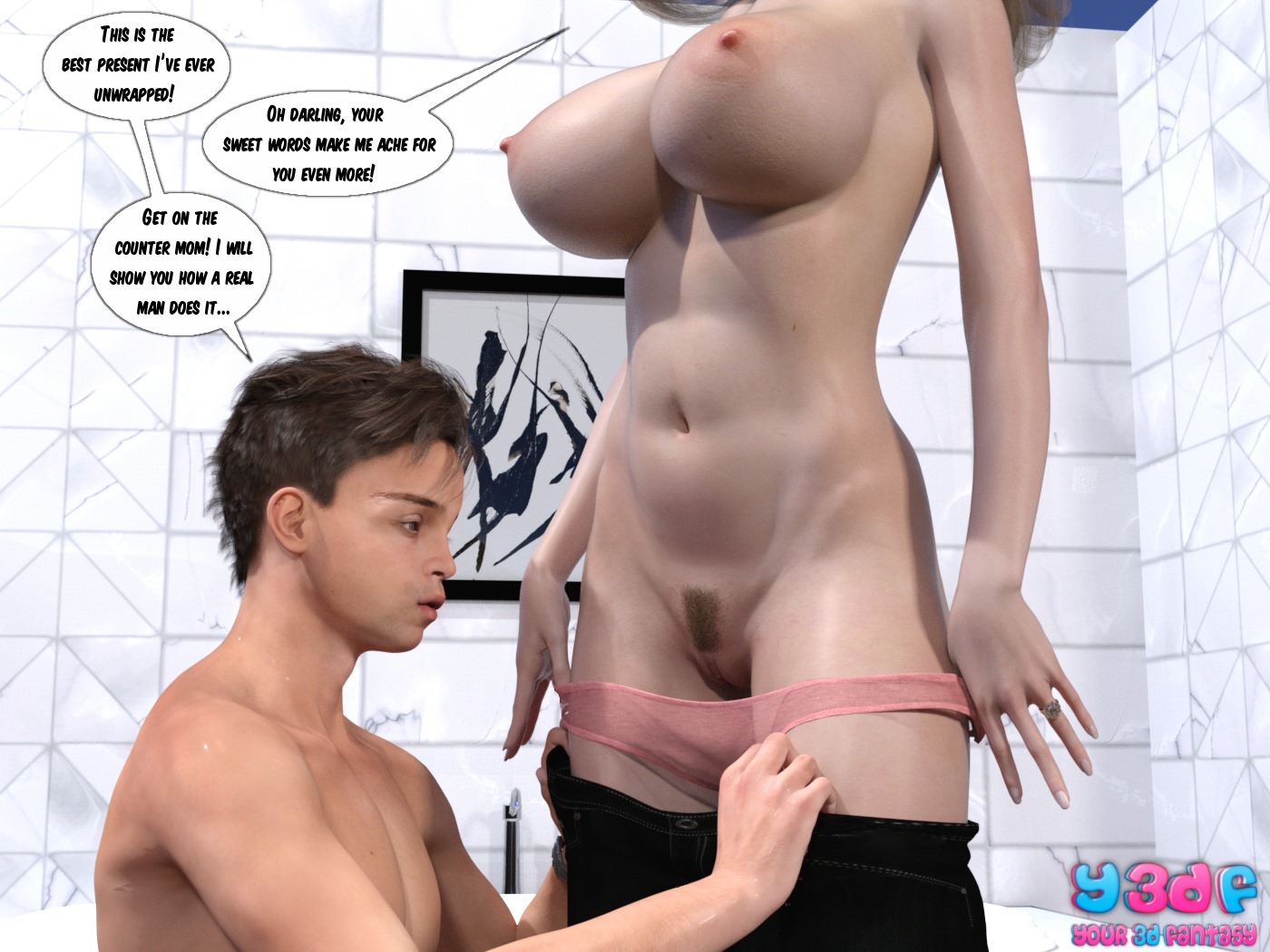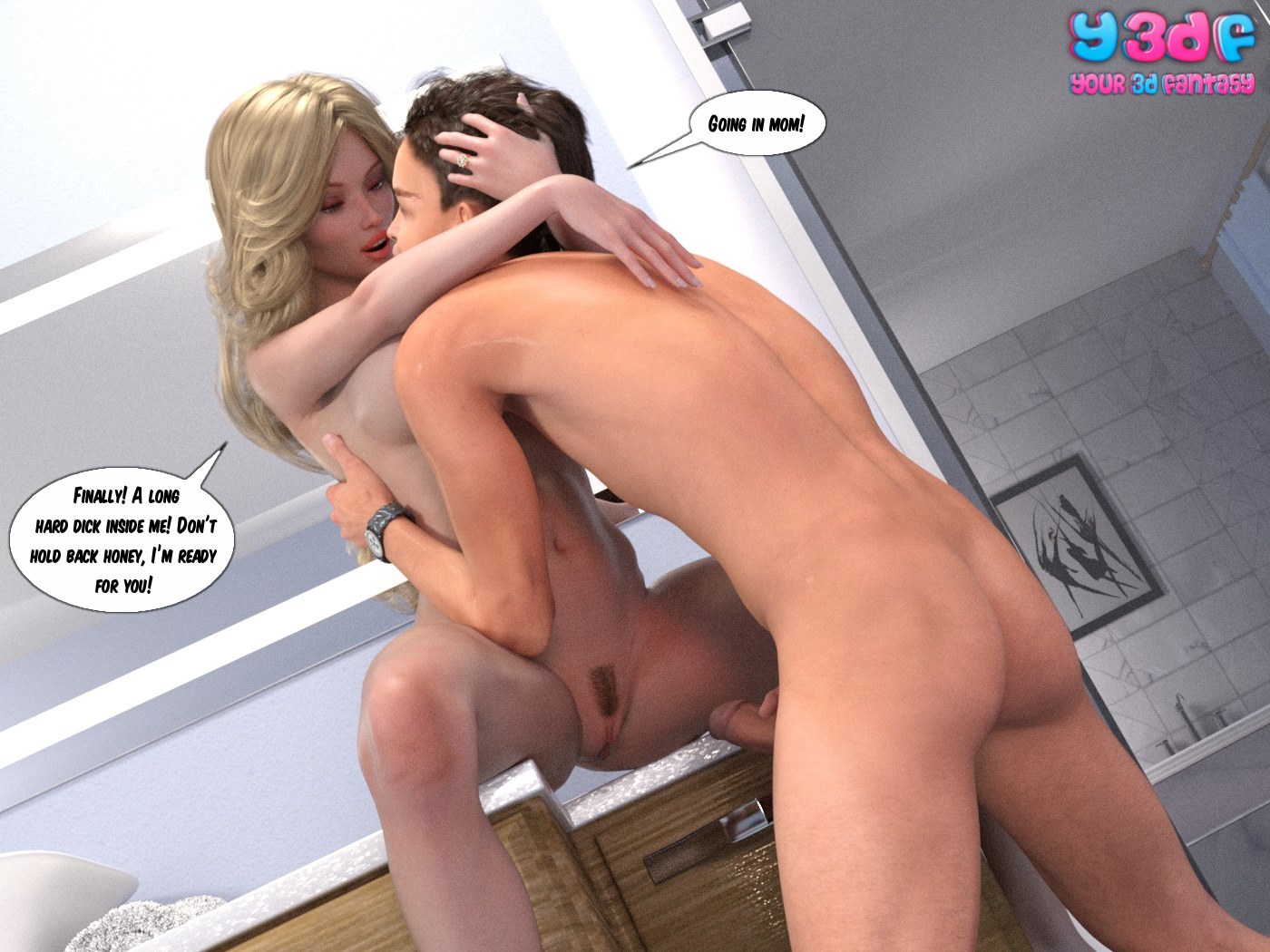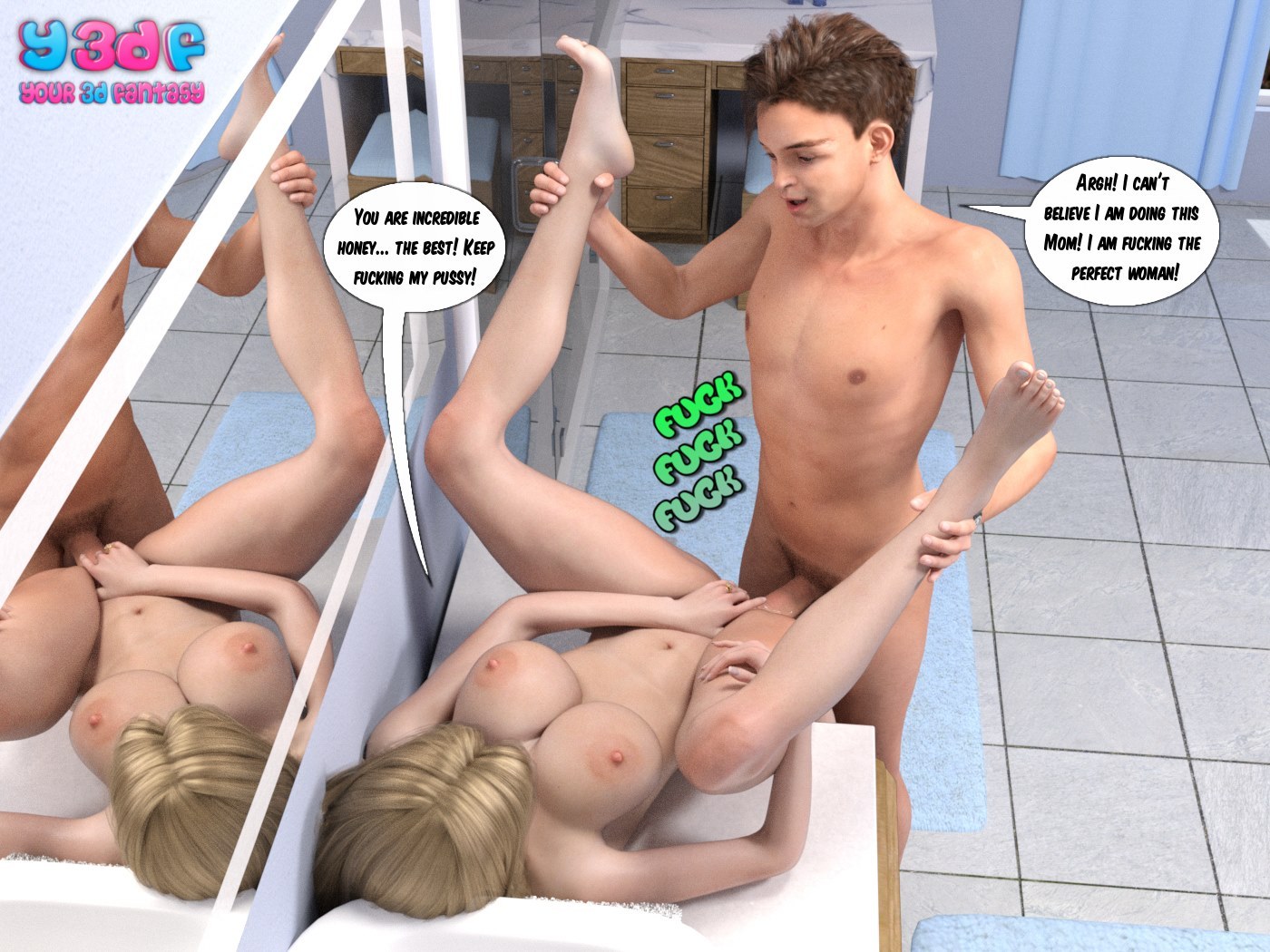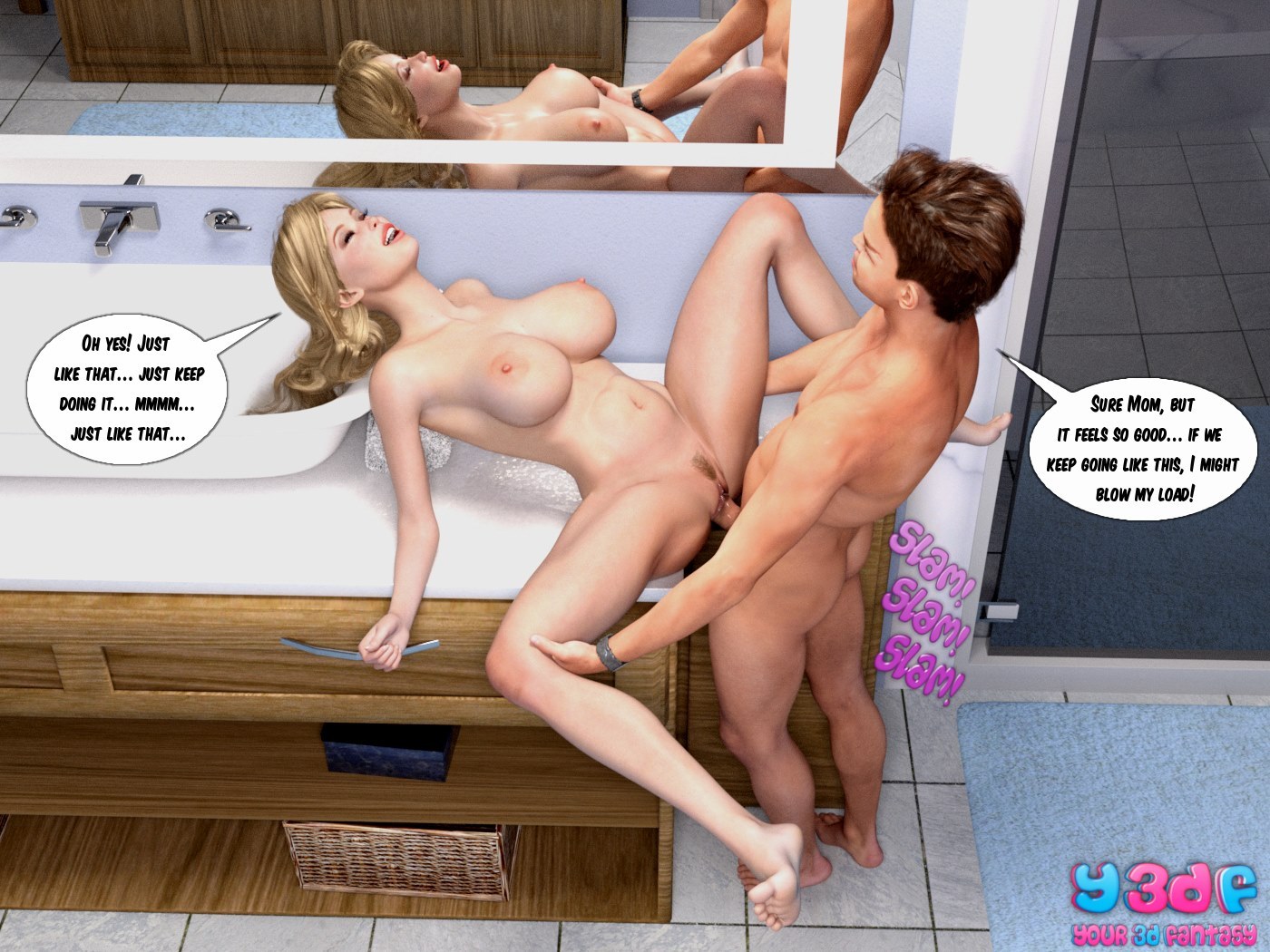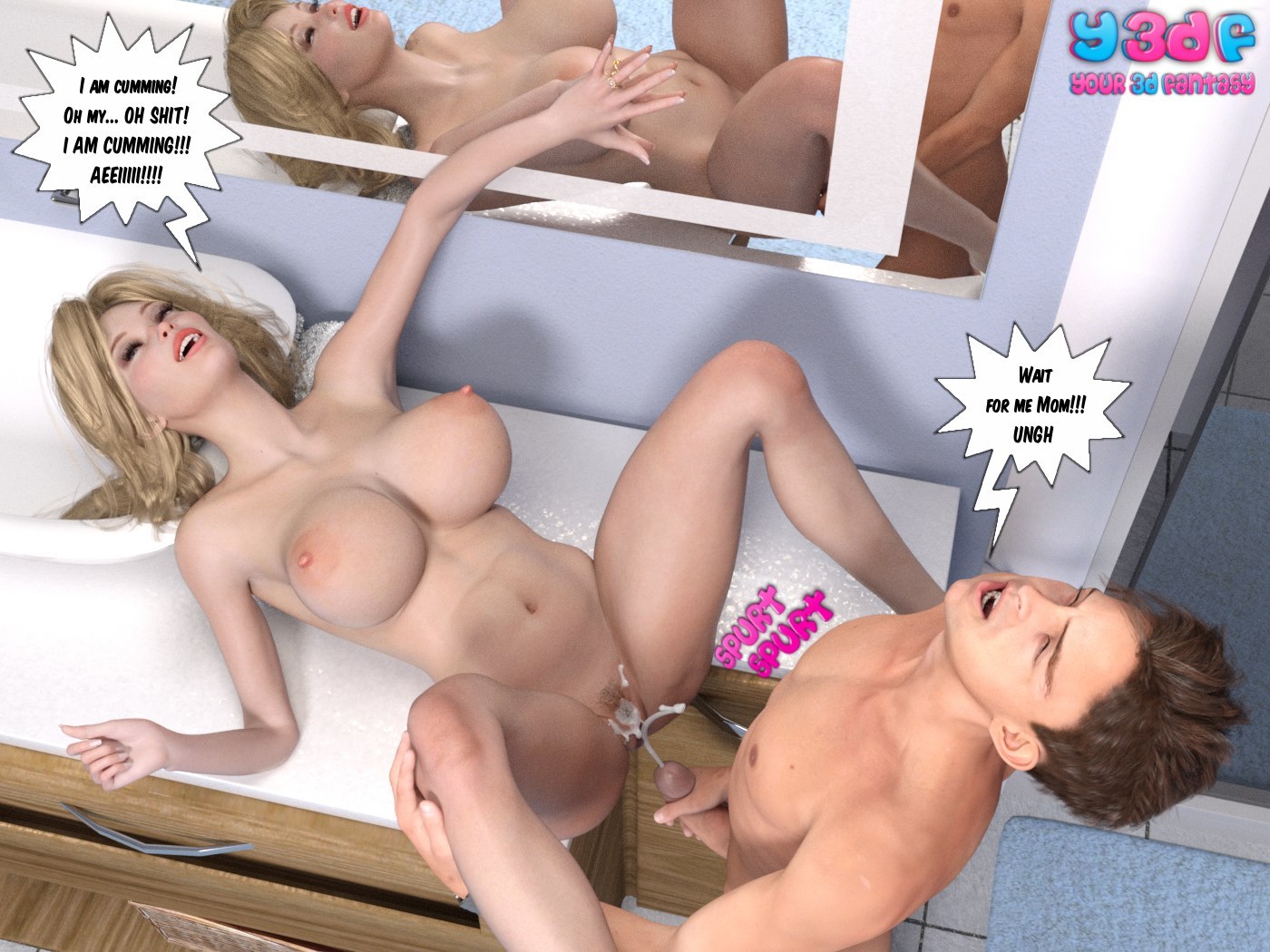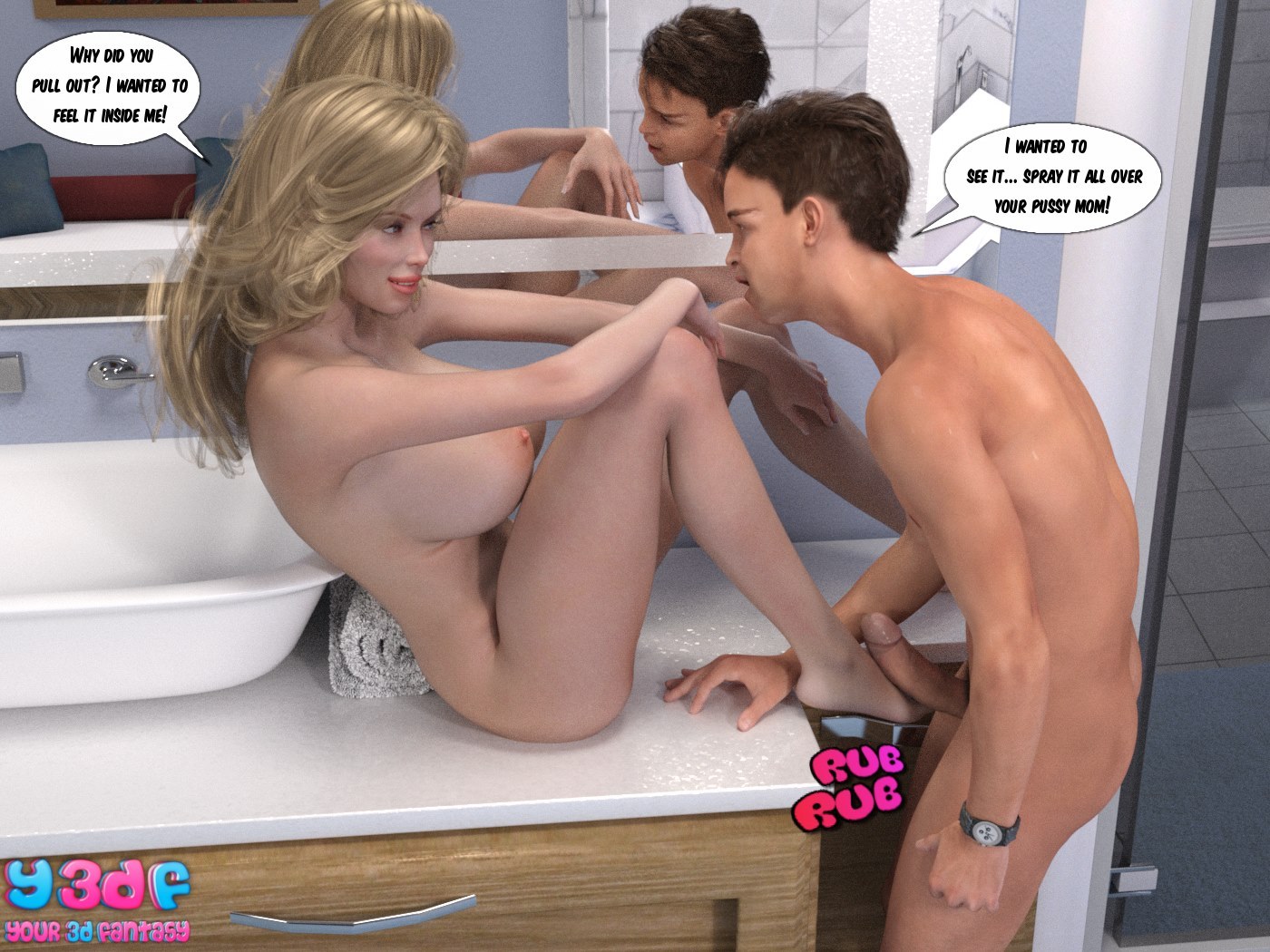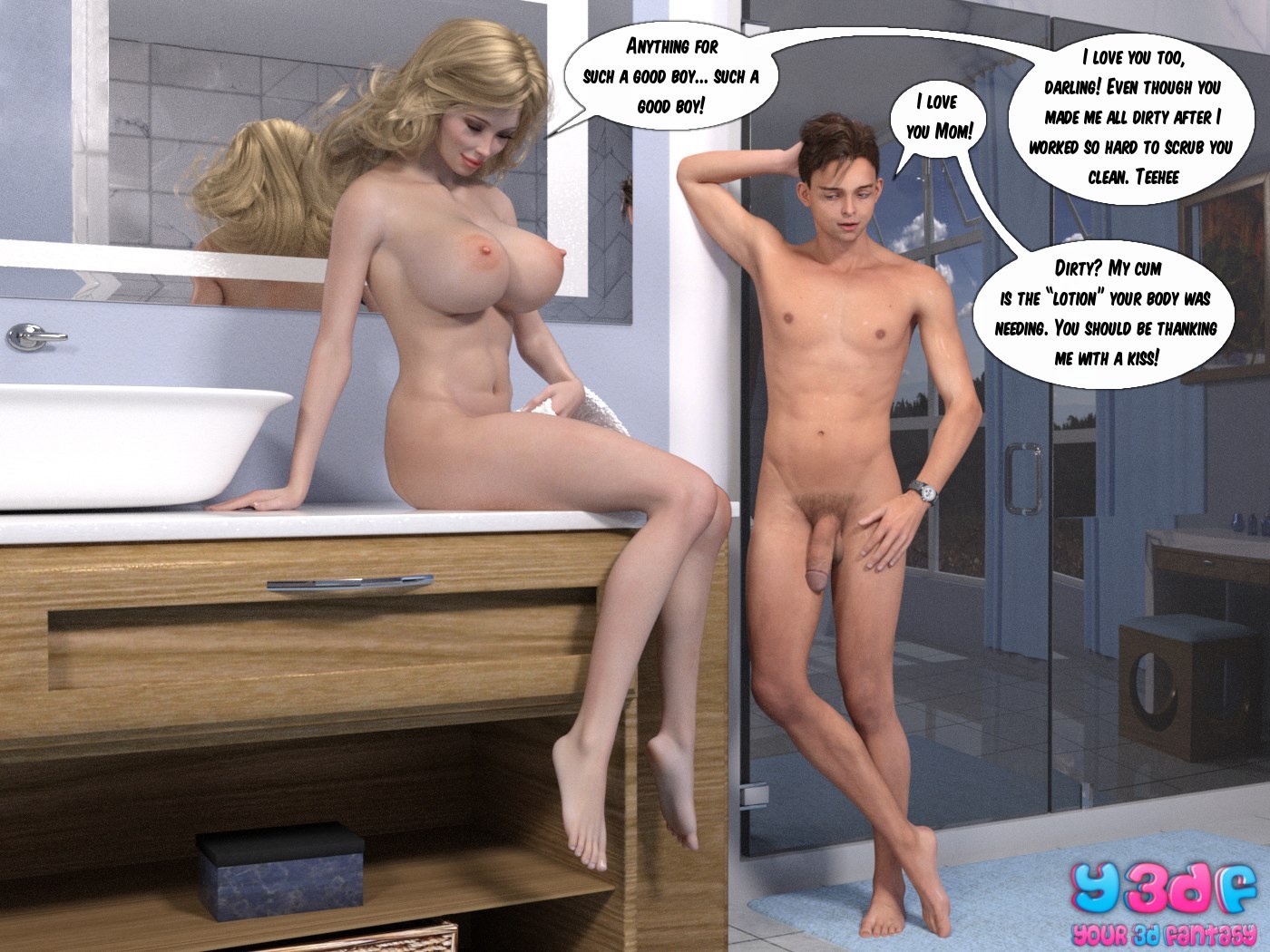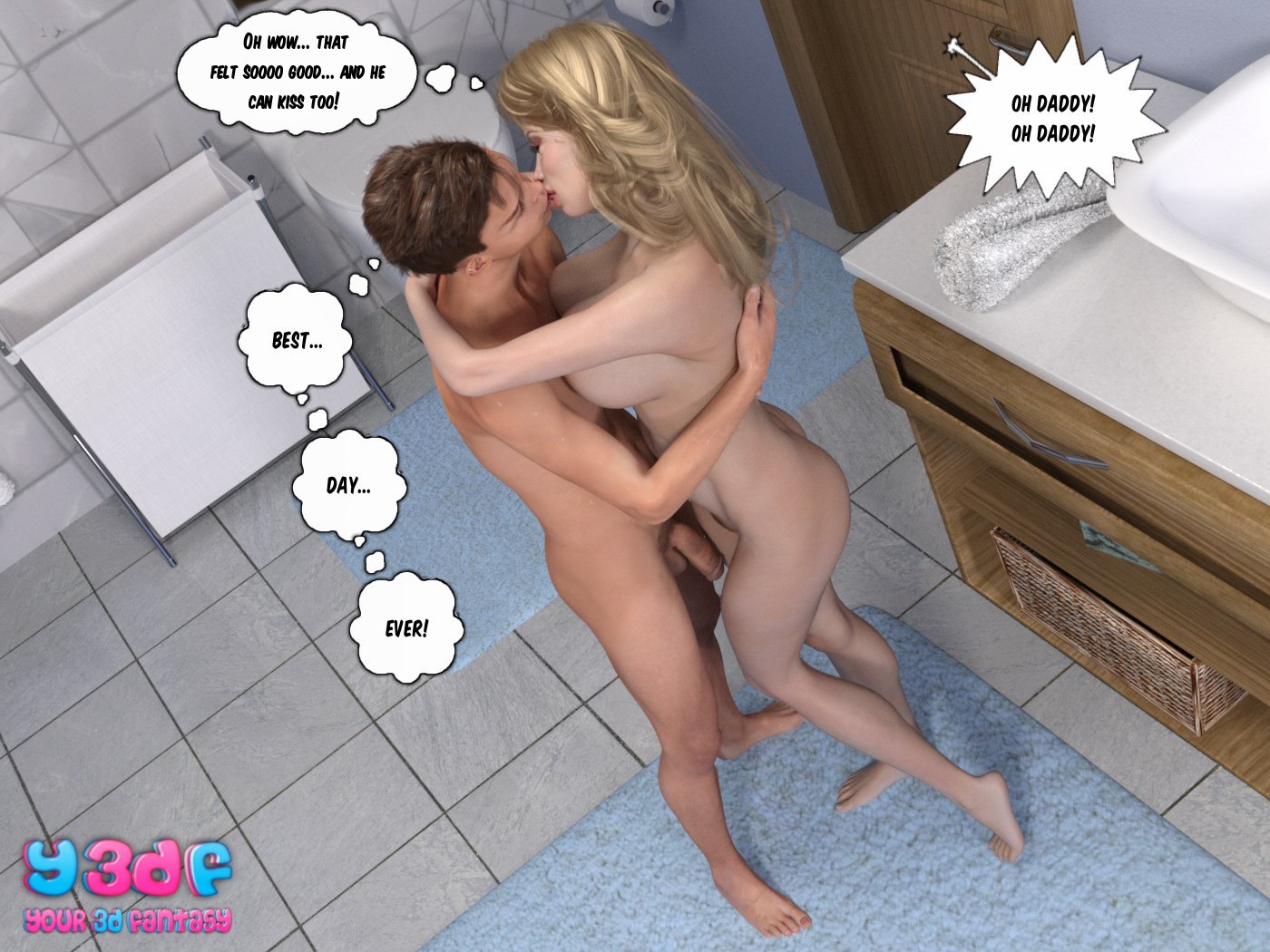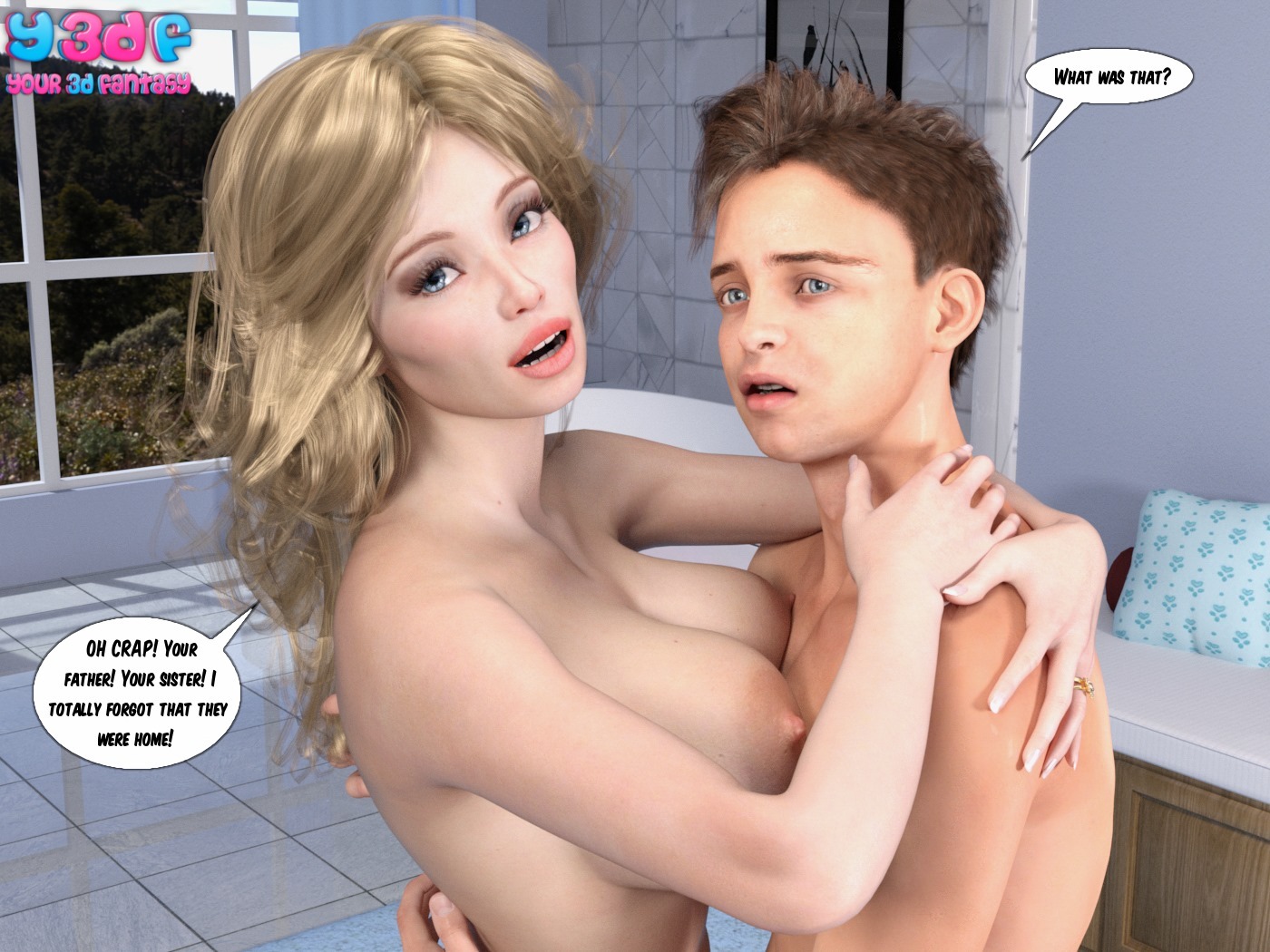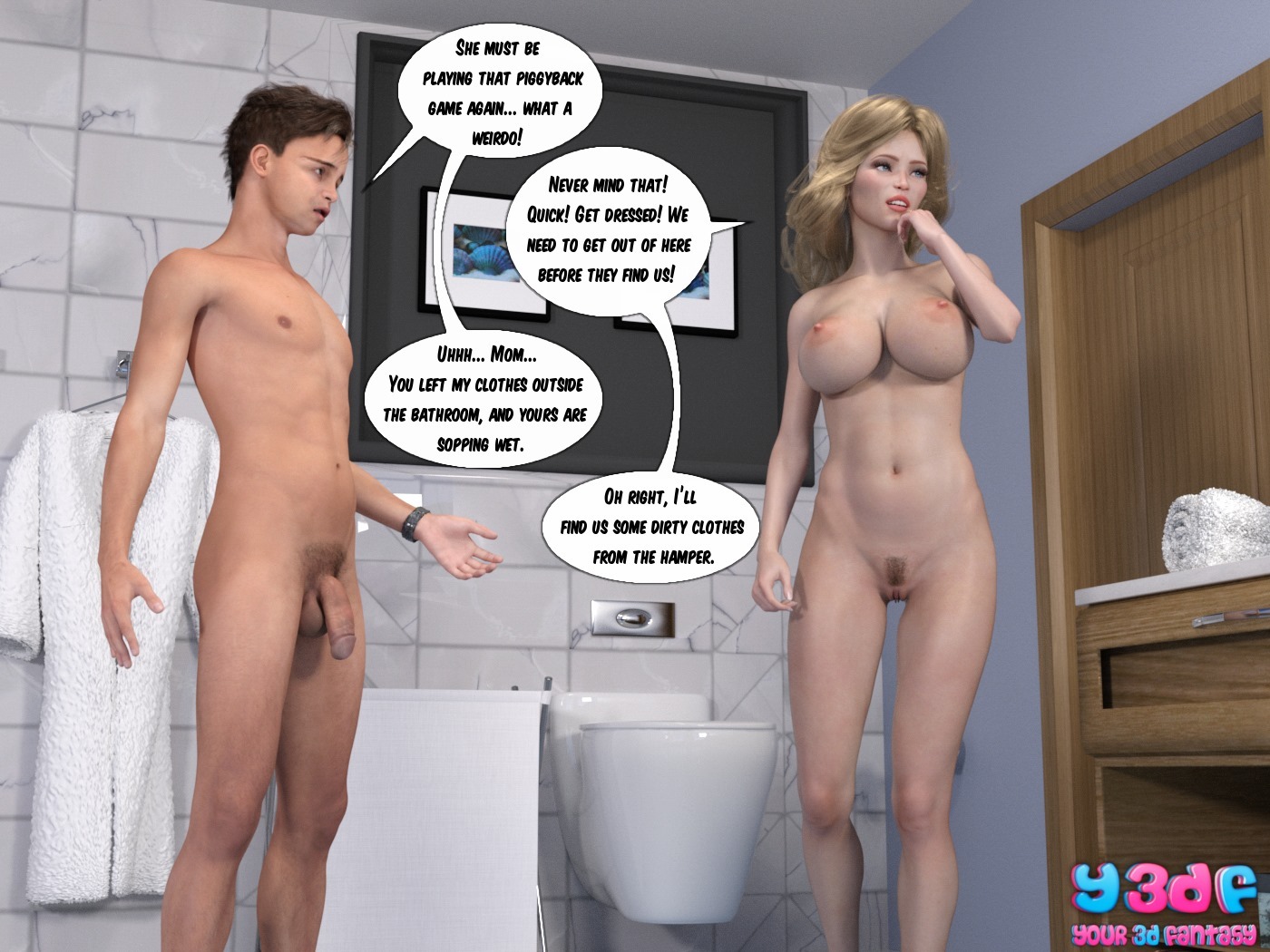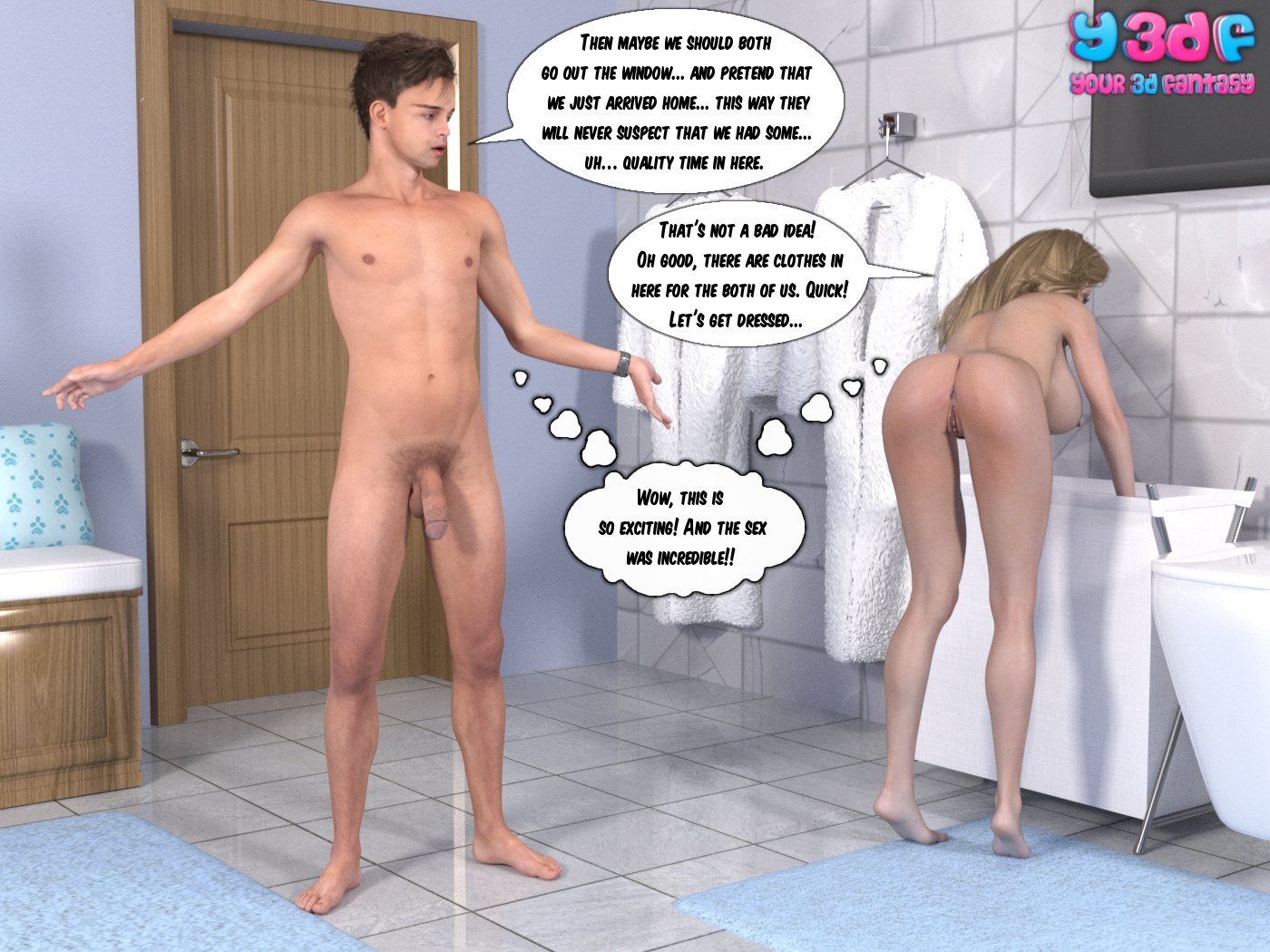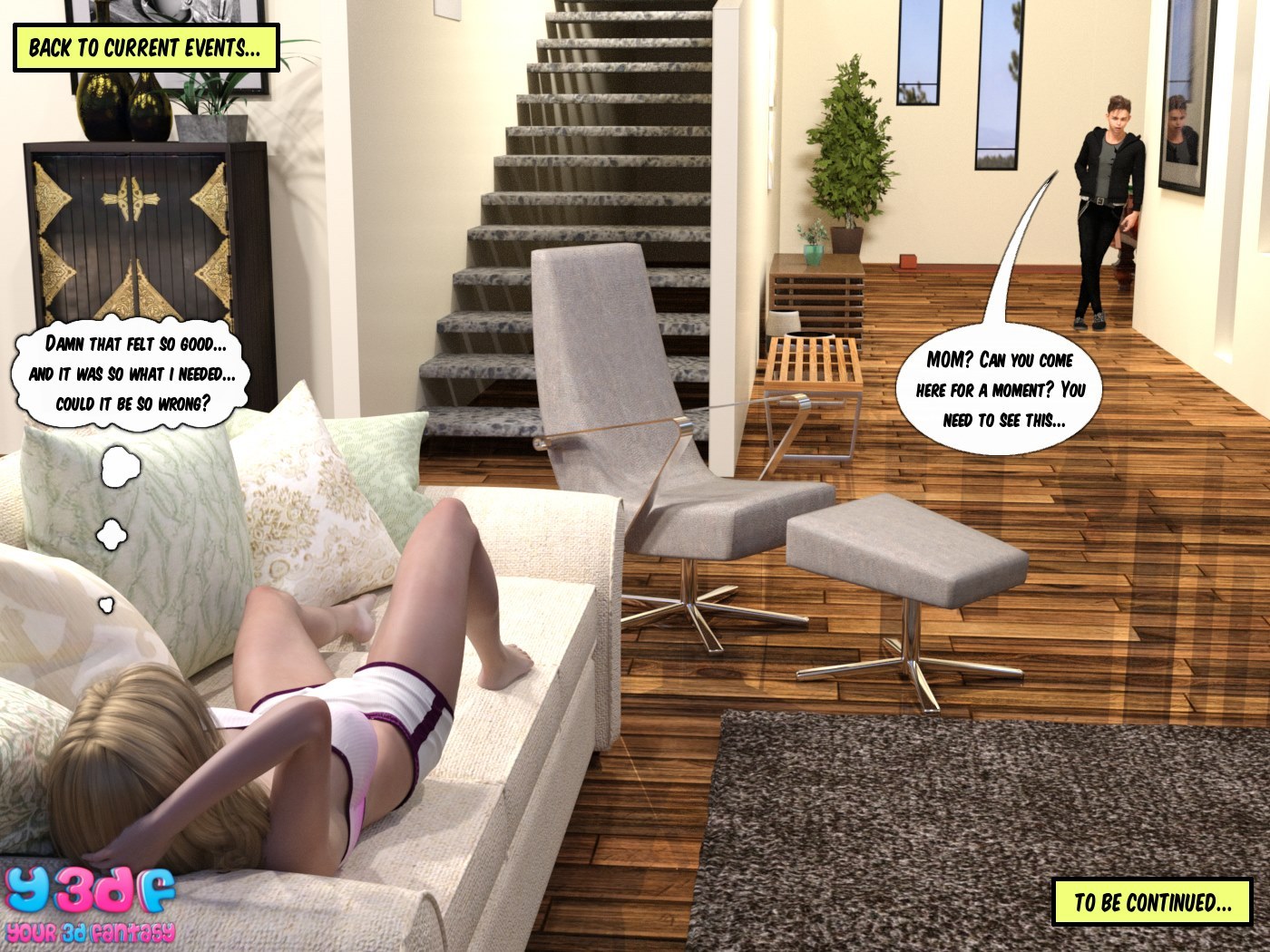 Sabotage 2 is the second part of this spectacular 3D Porn Comic created by Y3DF in which a very bitch daughter has sex with her father.
In the previous XXX comic the story was that his father had to take the daughter to buy clothes after he spoiled her with his semen. Now we see them coming back to buy new clothes for her and the mother scolds the father telling him not to buy her so much broken. The young girl went to her room to try on her clothes, but she realized that those clothes were old-fashioned and she got angry with the useless of the shop assistant.
He could no longer return the clothes so it occurred to him that he could fuck his father again so that he could buy more new clothes. She went in search of him, just when she had just fucked her mother. The daughter put on a very sexy underwear and went to see her father to ask her how sex with her mother had been. The man seeing his sexy daughter got horny and his cock got hard. She knew that was the perfect time to fuck her father and offered to continue helping him, deep down he wanted to feel that cock inside his ass again. It was the fattest cock he had in his so that his orgasms were very strong. (At this point in the Porn Comic we can already see some very good sex images between this young girl and her father.)
The two began to fuck passionately, his father grabbed his daughter's tits while his cock got inside her ass. He was very horny that ass was better than his wife's. With his other hand he began to masturbate his daughter's clitoris, she had a face of impressing pleasure and was about to reach an orgasm and her father too. She told him not to smudge him with his semen but the man pulled the cock from inside his ass and filled his daughter's face and tits with his semen. This told him that he had to buy new clothes for his father and he accepted.
What nobody knew was that at the same time that father and daughter were fucked, his wife was having sex with his son in the bathroom of the house. She was very much in need of a good cock and her husband didn't please her so she found a great way to let off steam by having sex with her son. The two seemed happy in this relationship of incest.
We will see how this magnificent Porn Comic continues in which this family commits all incest in secret.