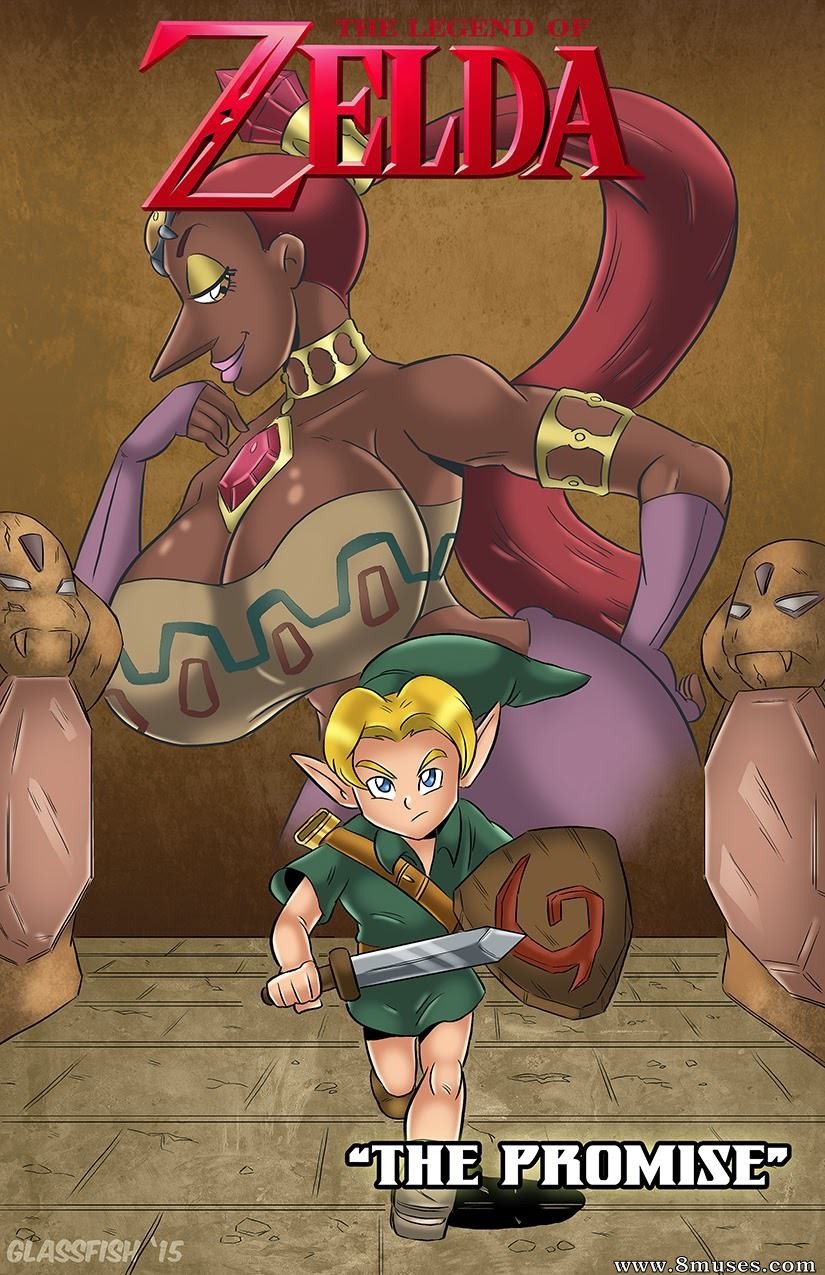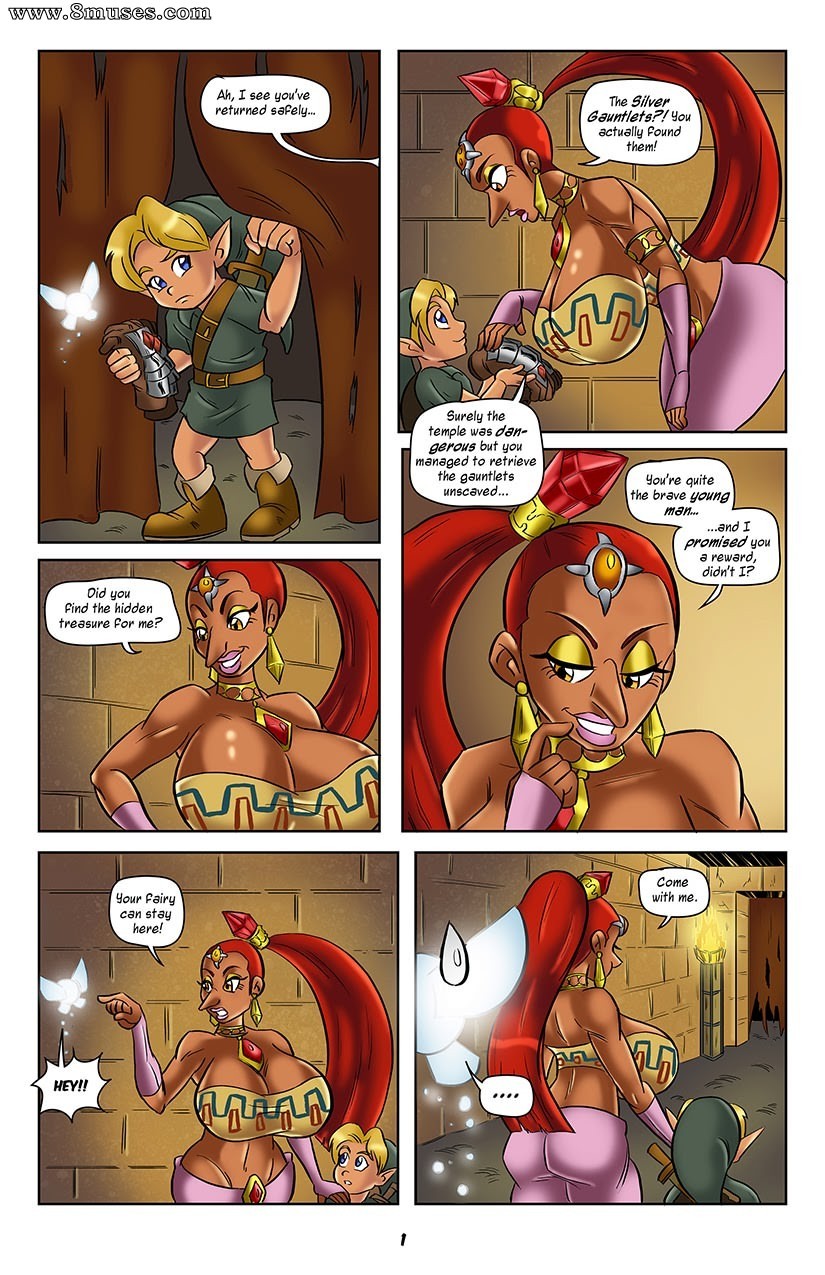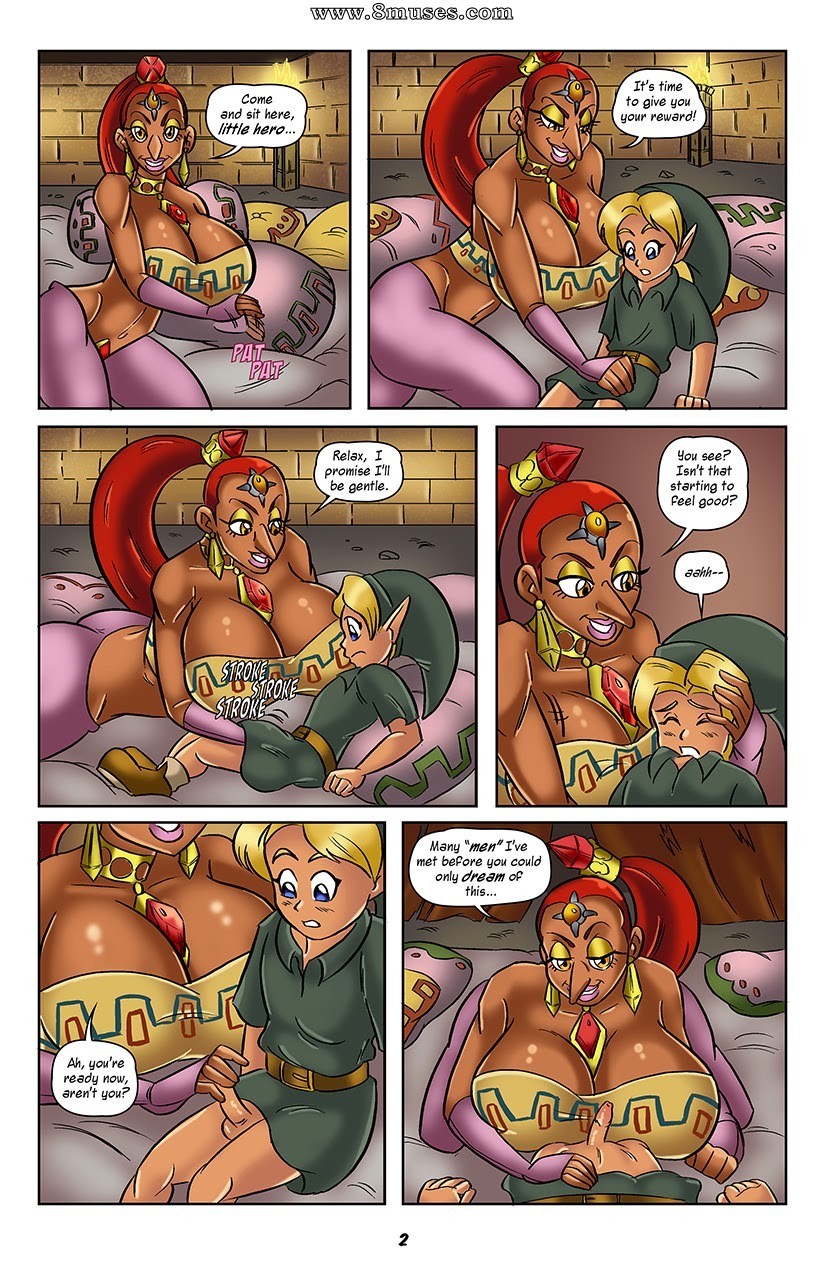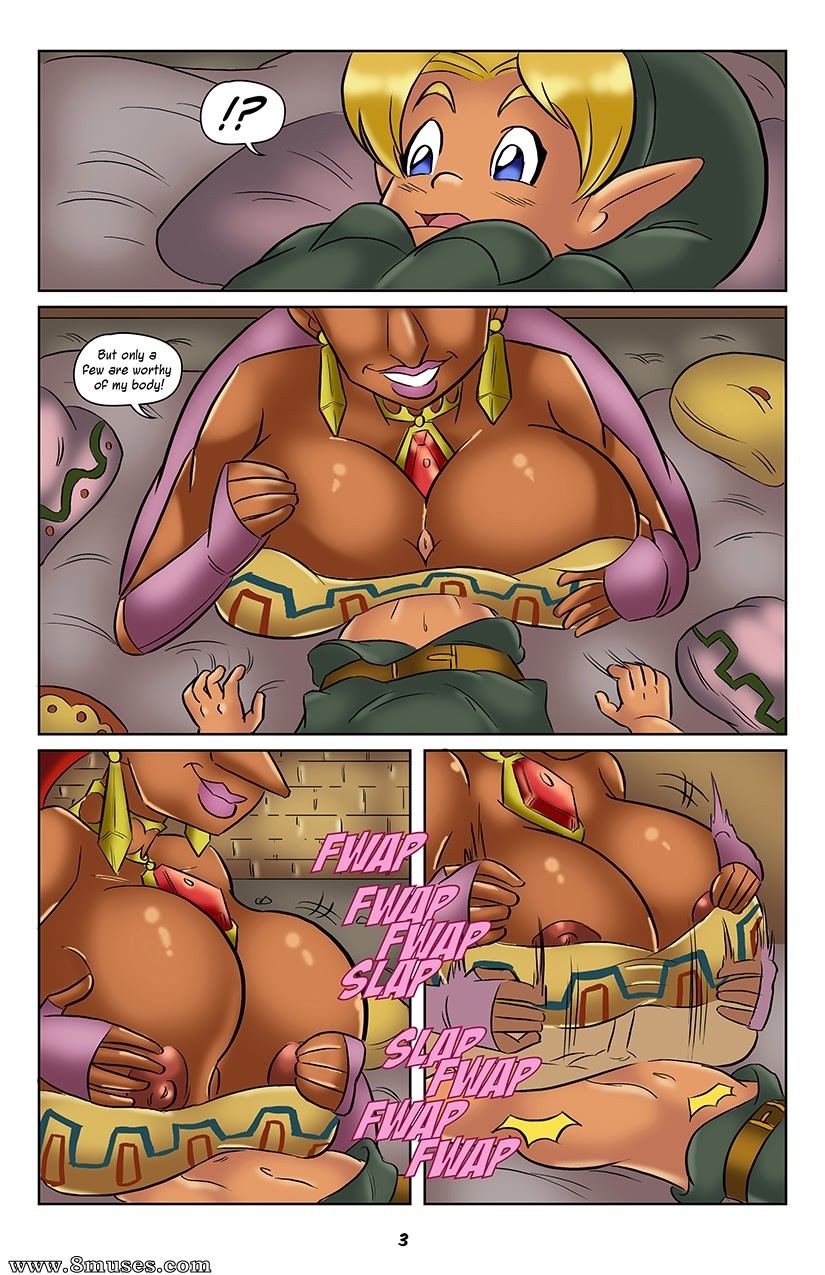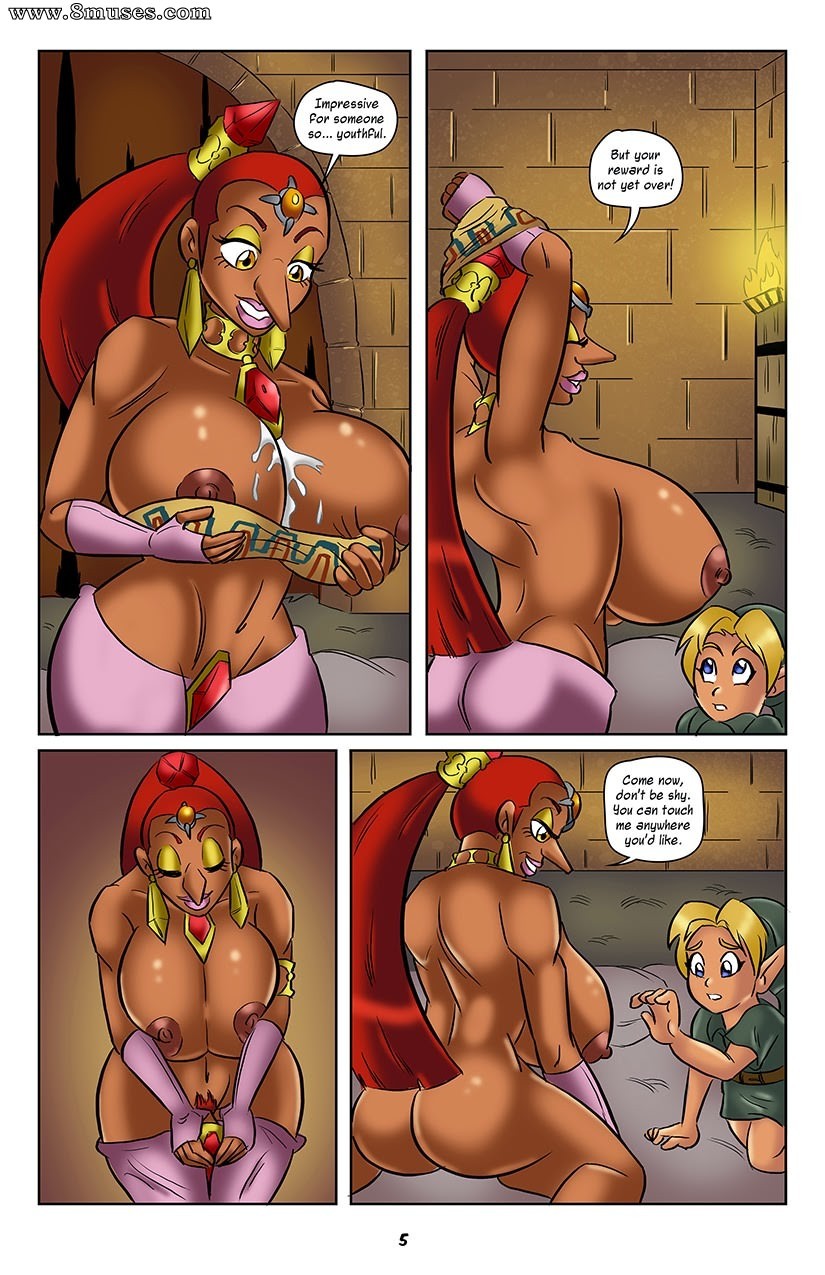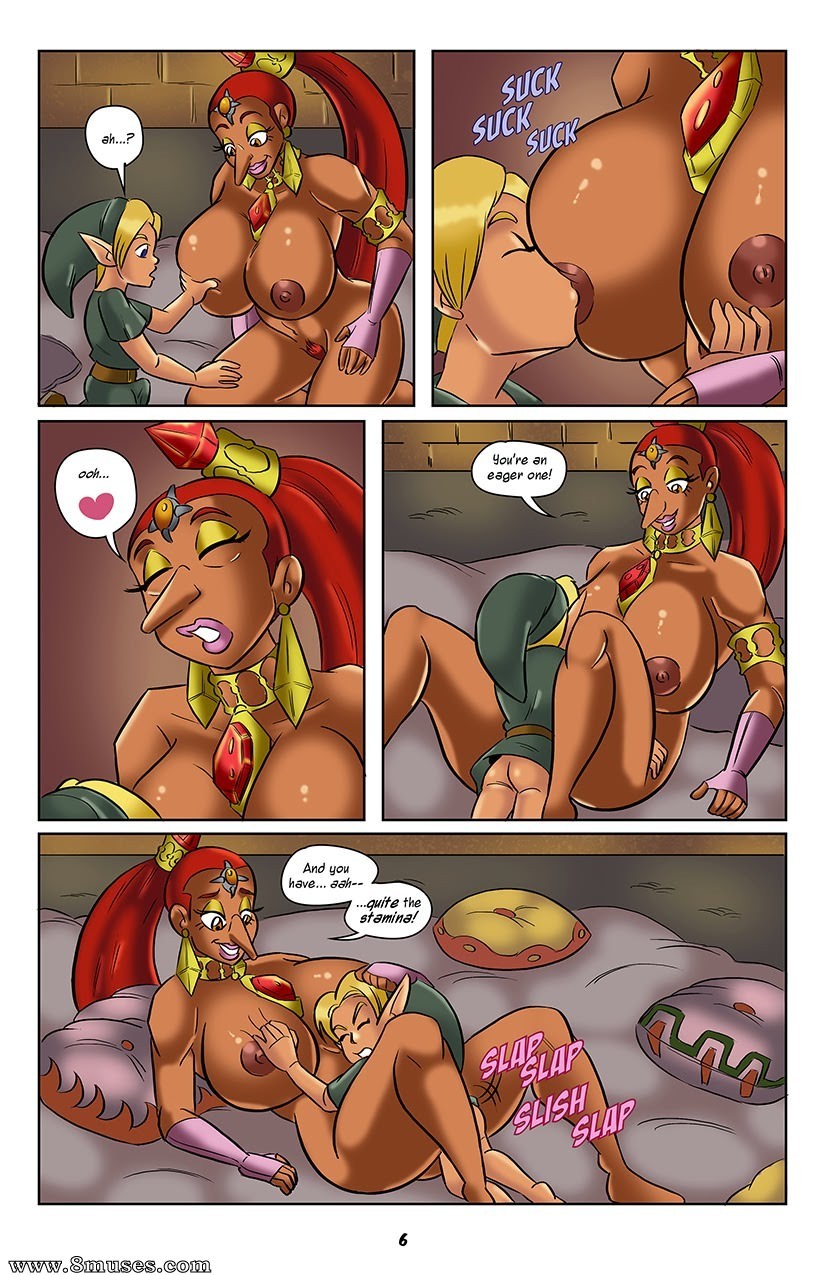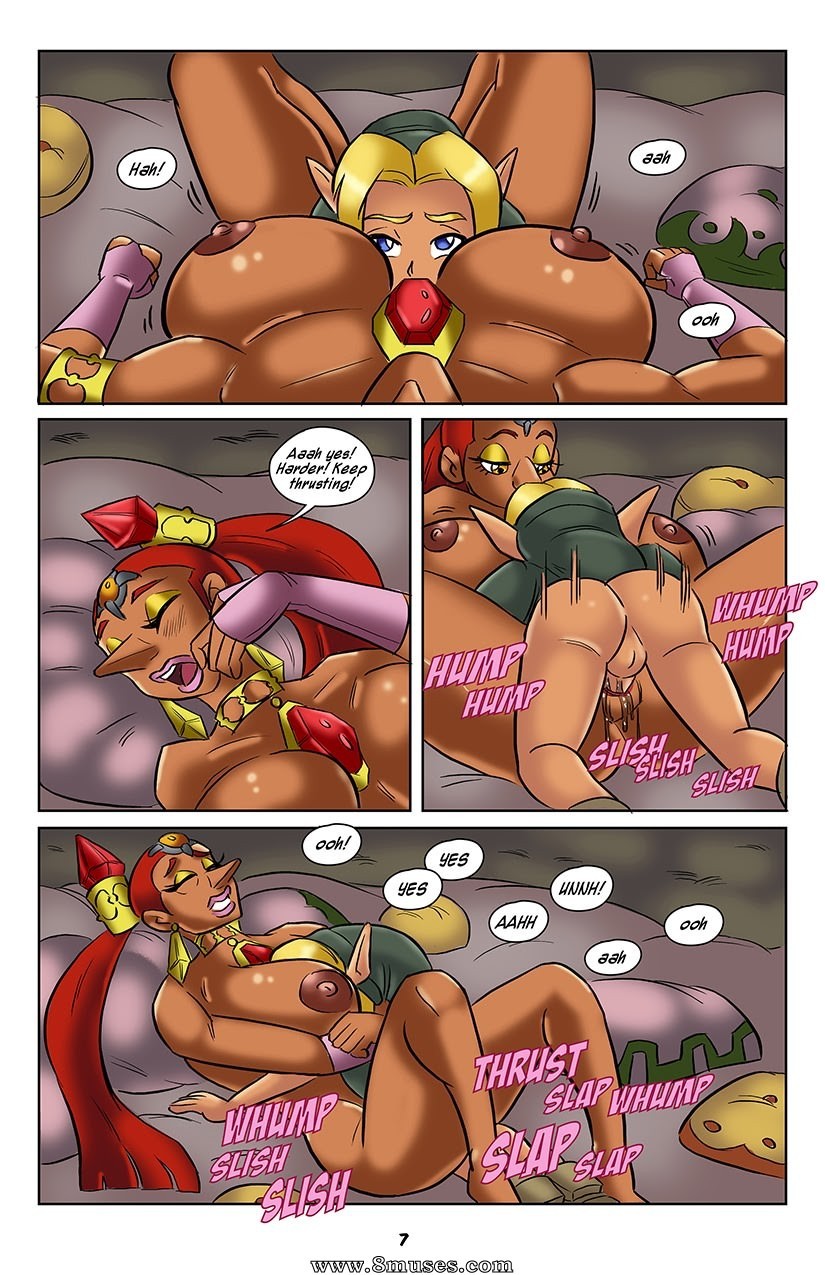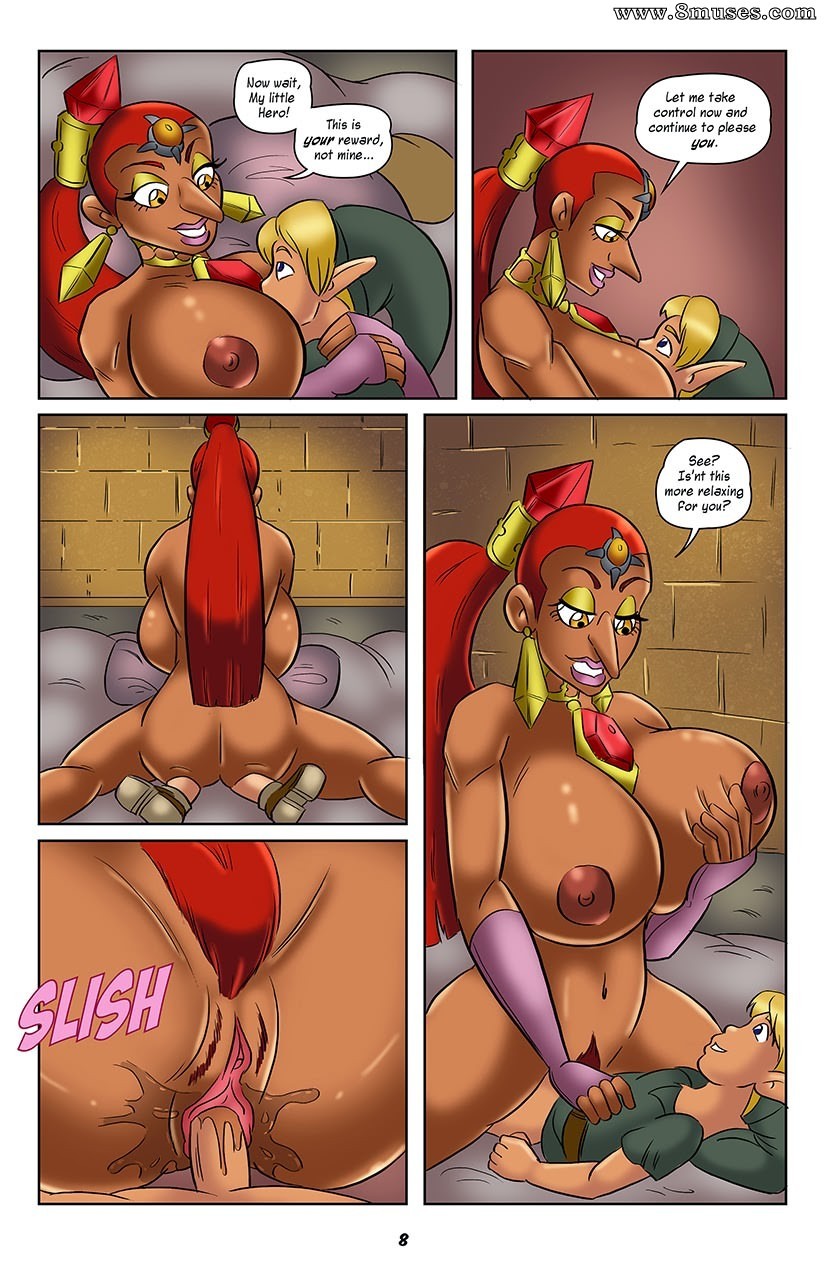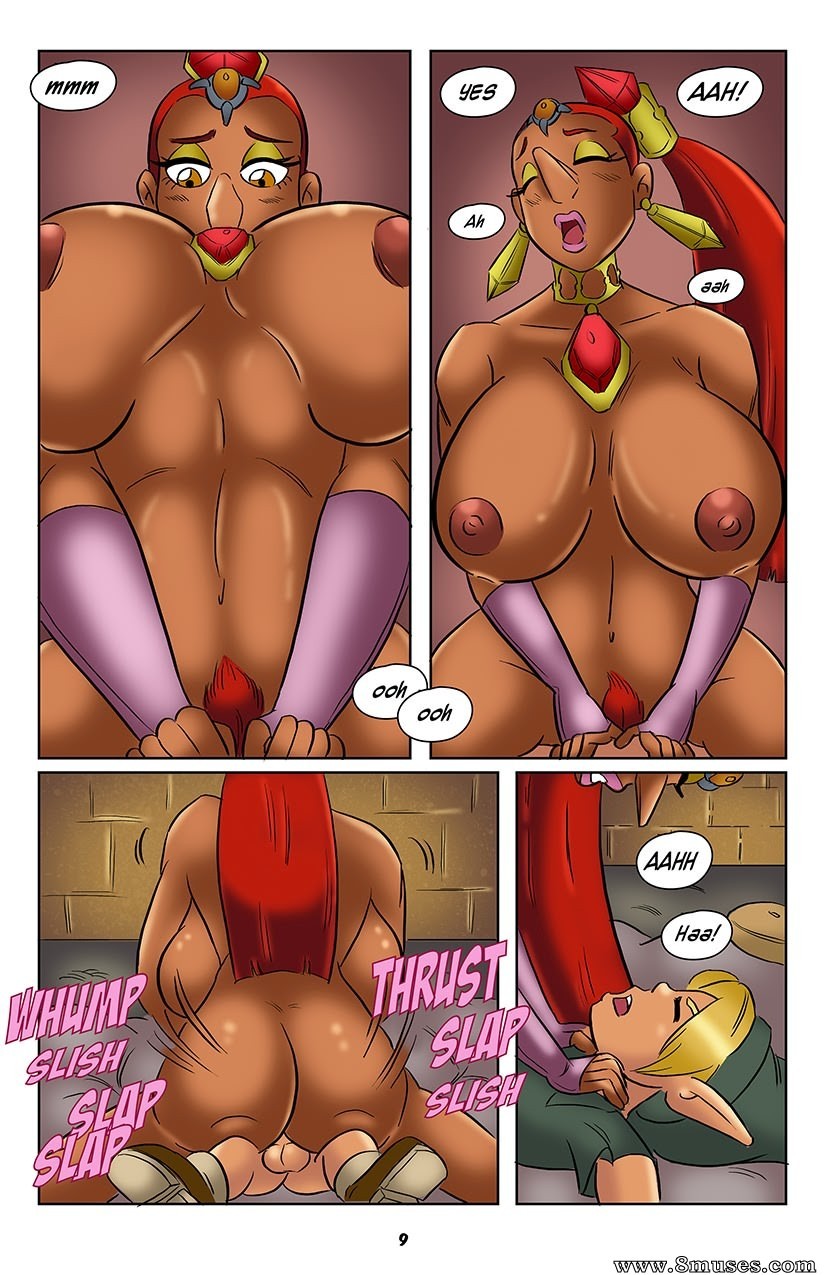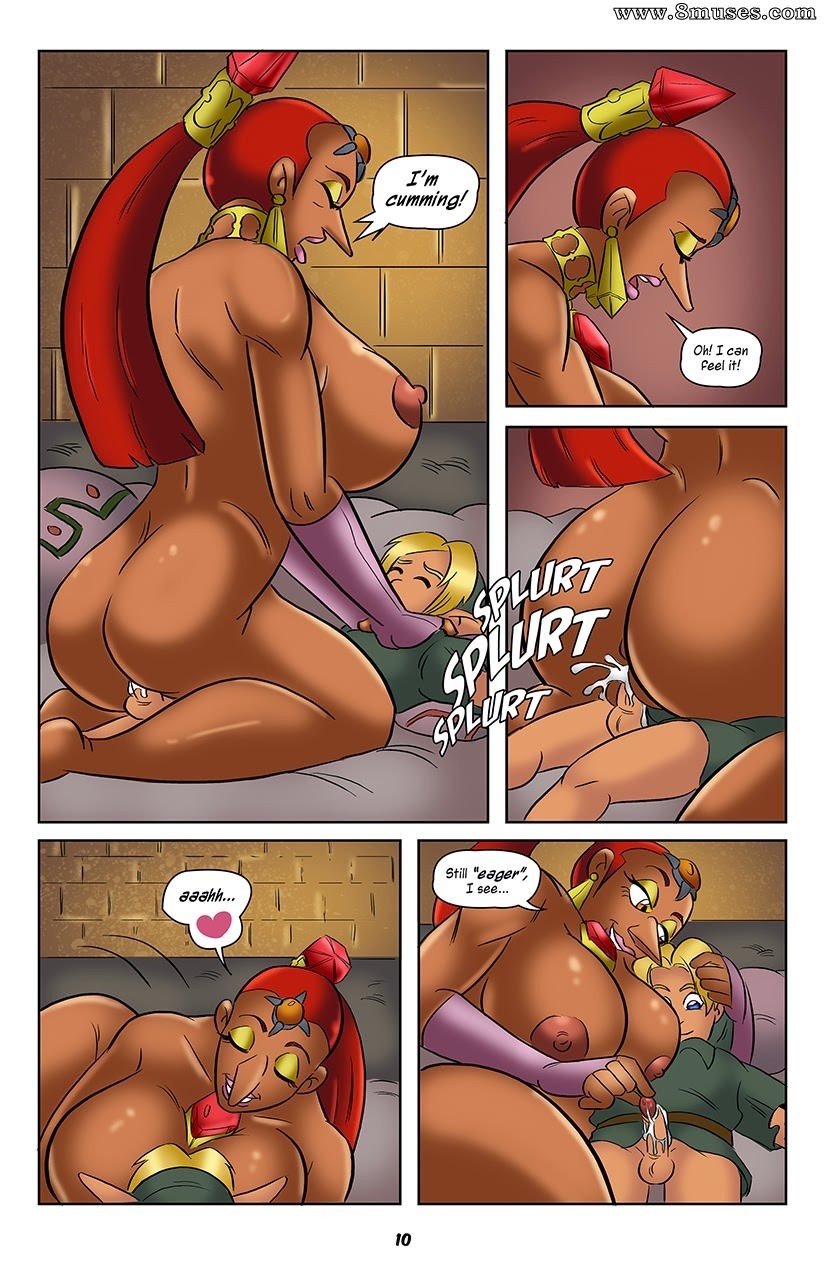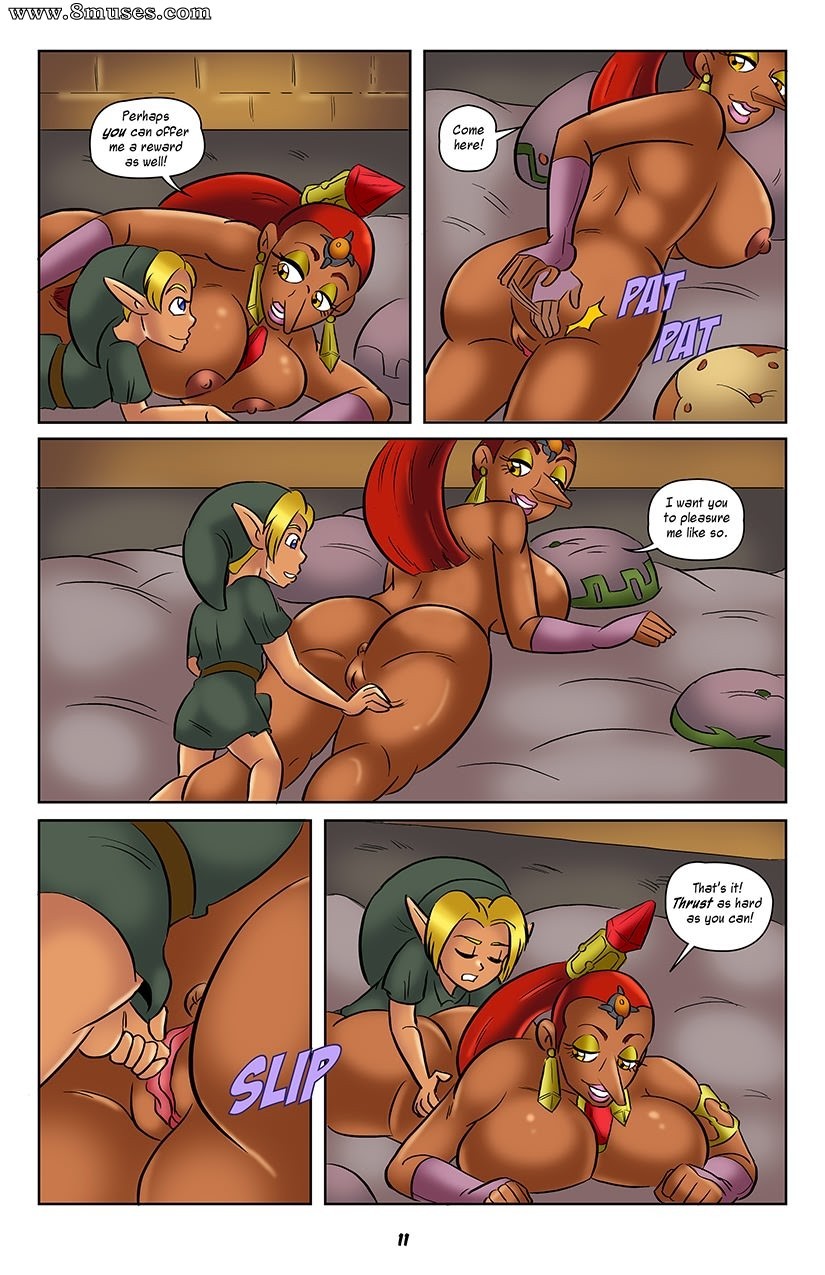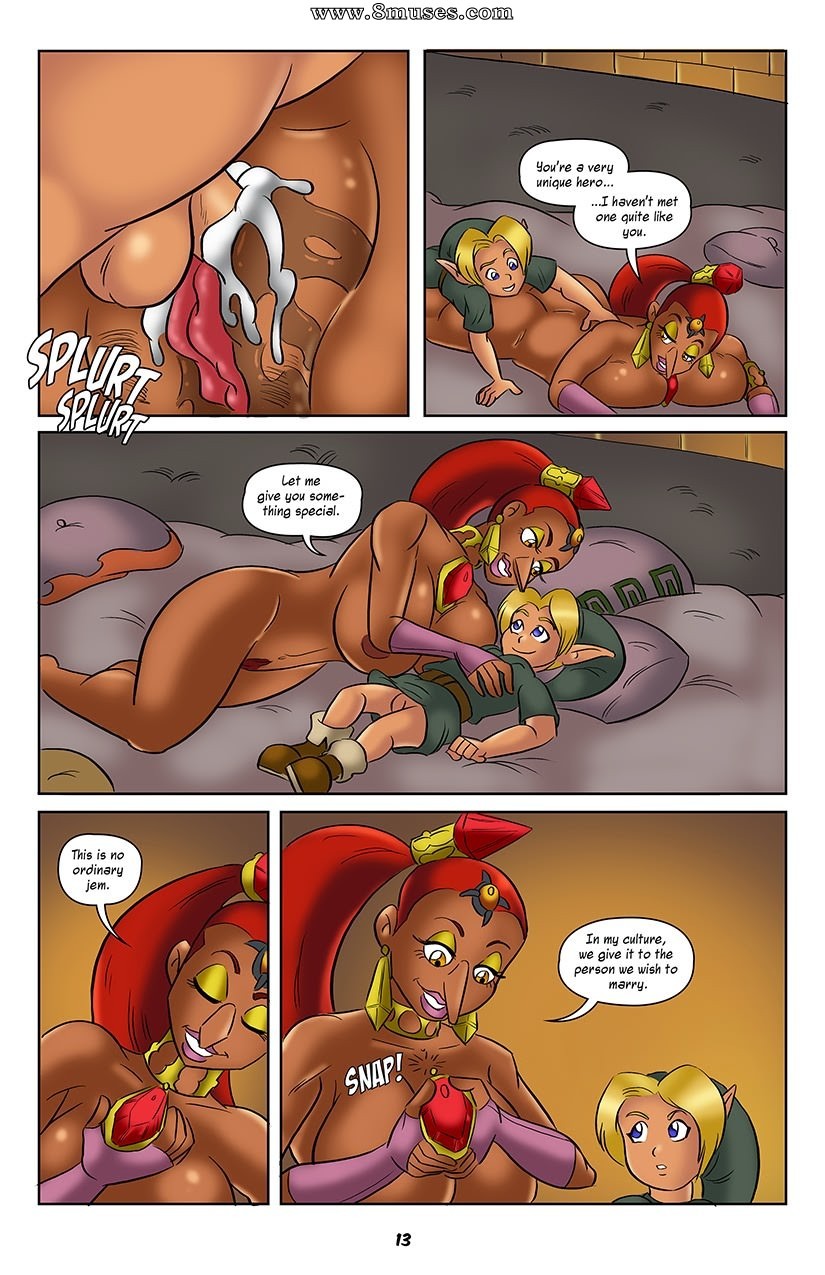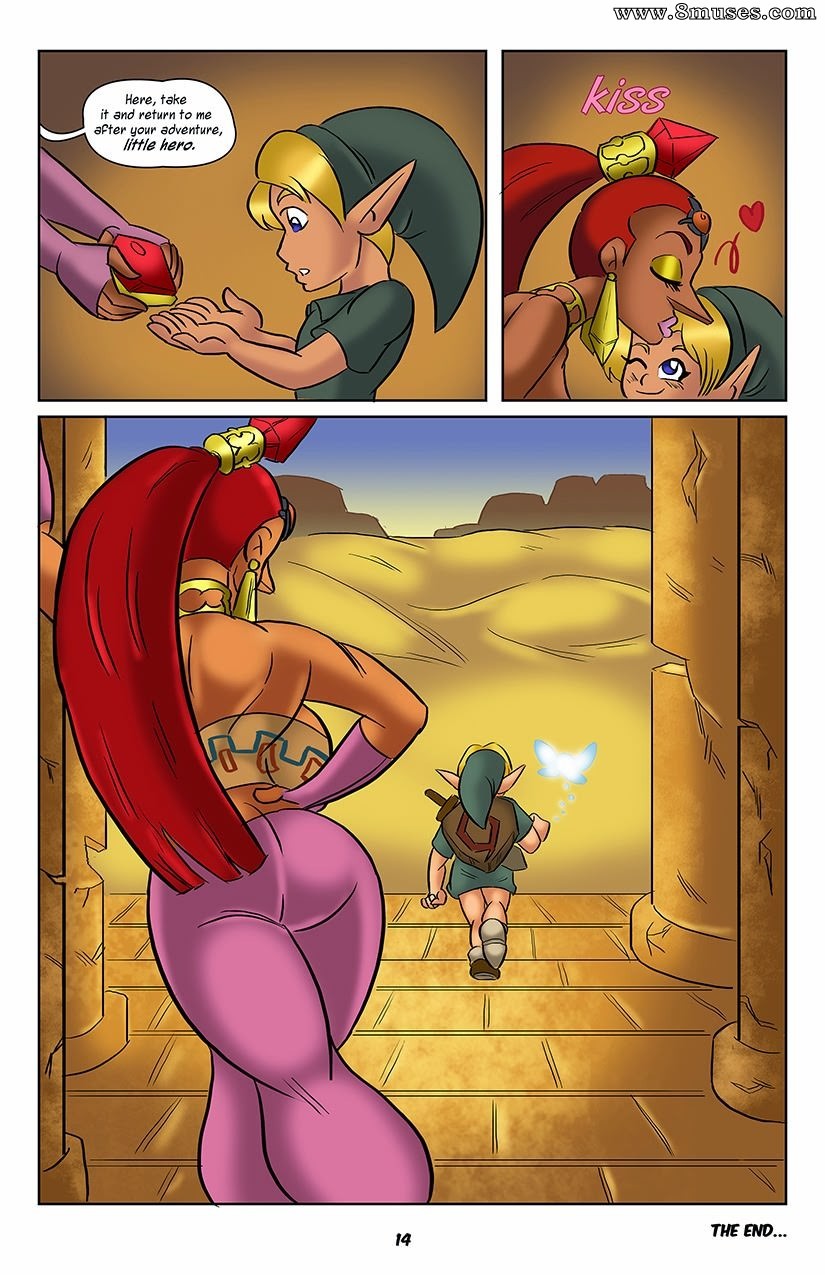 The Legend of Zelda The Promise is a Porn Comic from The Legend of Zelda, in which a young Link is coming back after completing a tough mission.
There was a sexy gerudo girl, she was eager to get her matal pants back. When he saw Link enter through the door a happy face appeared on this girl's face. I was so grateful that I didn't know what gift to give her. So he took it to a room and there they stayed alone.
In that place the girl began to undress the hero of Hyrule. The young man's cock became hard when he felt like wet and warm lips sucking. The gerudo's pussy was also starting to get wet. So he sat on Link's cock and slowly put it in. This was a very special moment for her, since the girls of her race only had sex on a few occasions.
As time went by, the two were enjoying sex more. The two were on the verge of orgasm, the gerudo girl had already decided which link would be the future father of her children, so she let him come inside her pussy. The semen of the hero entered hard inside that big gerudo pussy and the girl had an orgasm.
When the two were resting after such a great time, the gerudo gave Link a jewel. This meant that he wanted them to be husbands. The adventurer accepted her and left with her mission to return when when everything ended up being with her beloved gerudo.