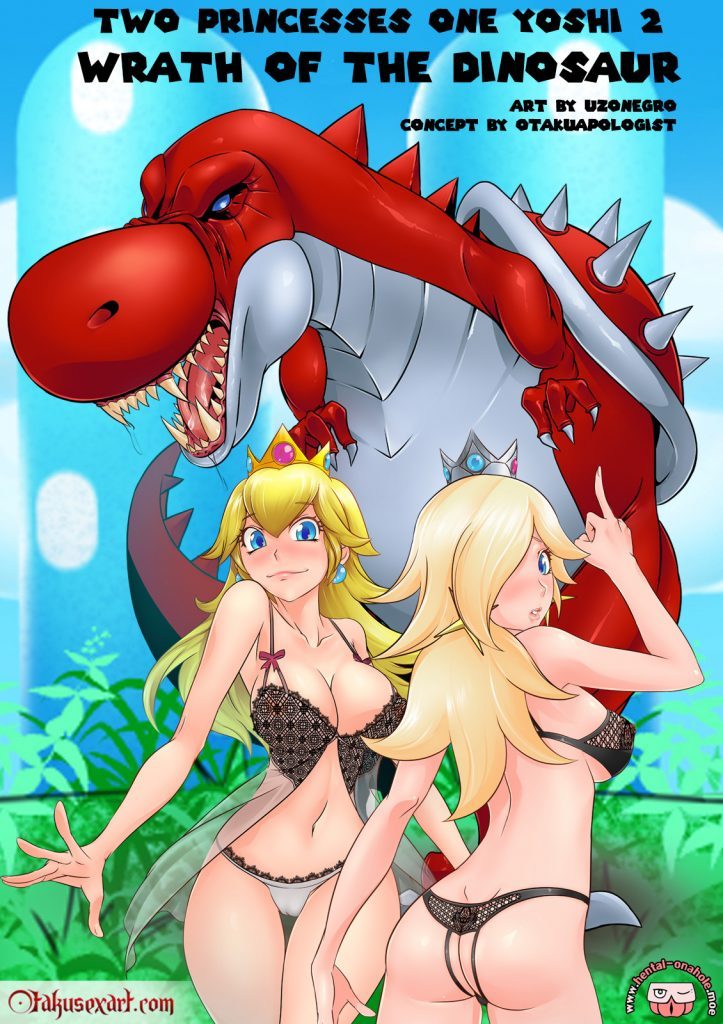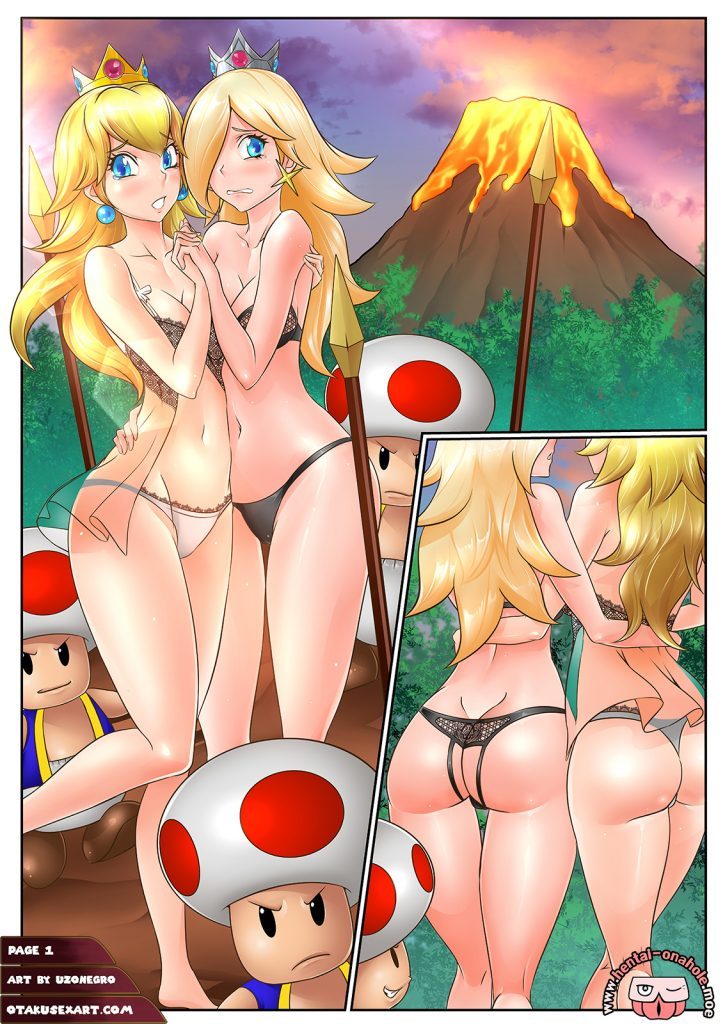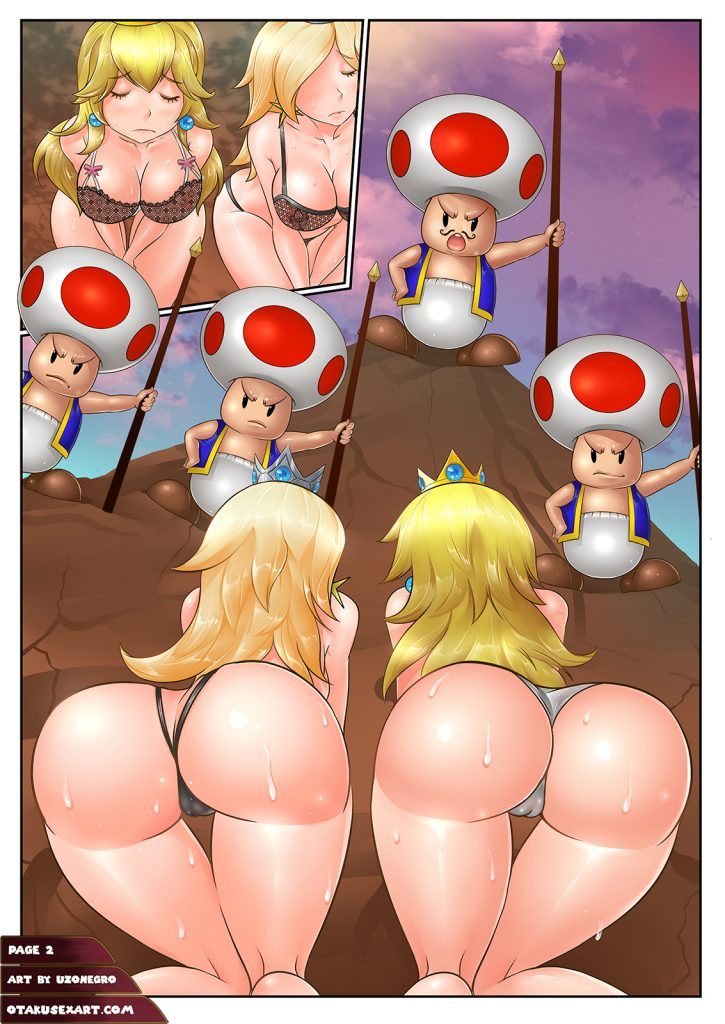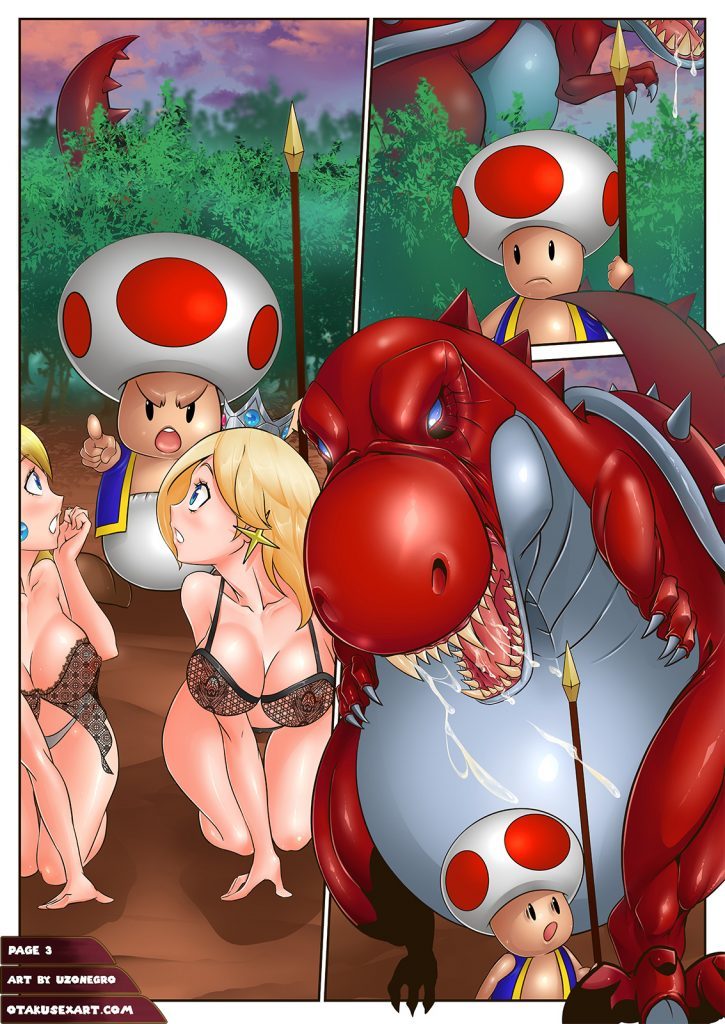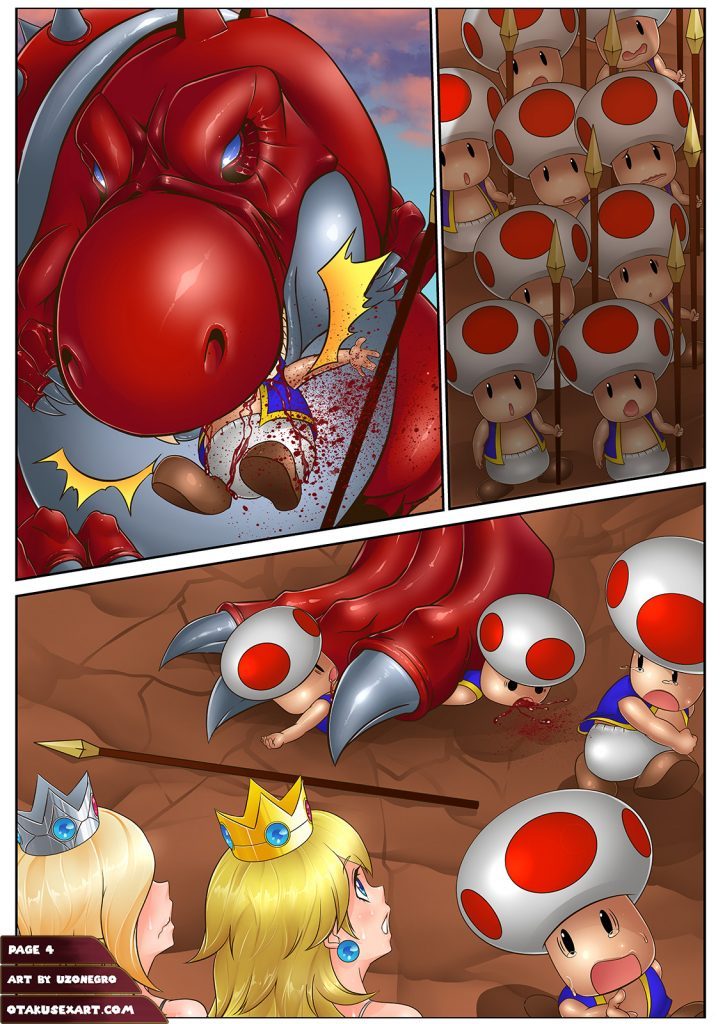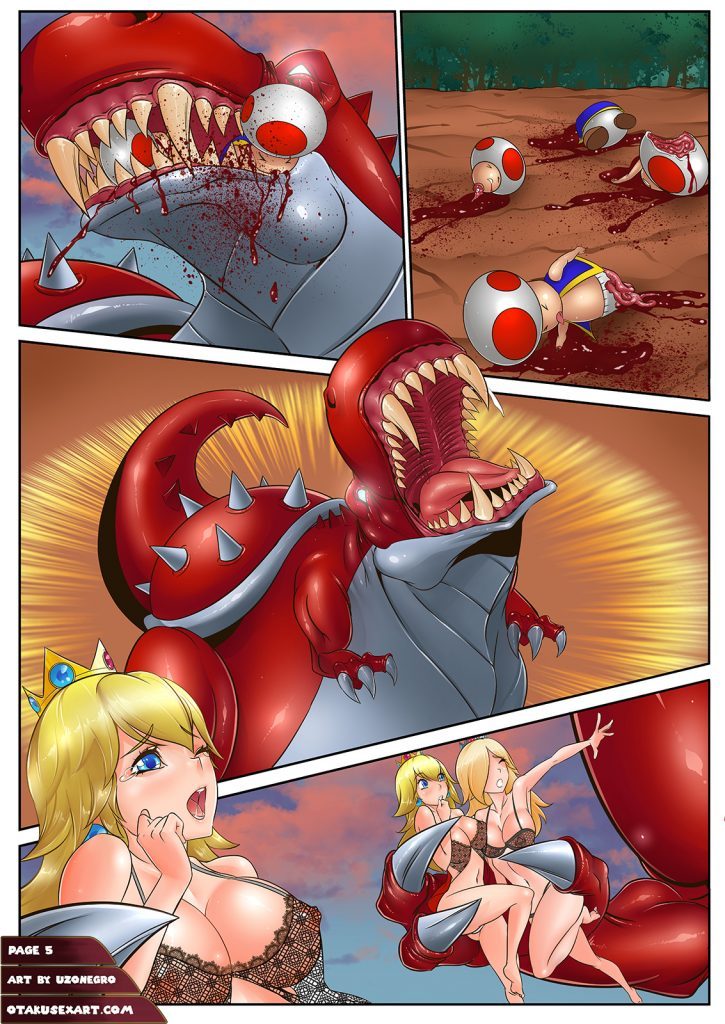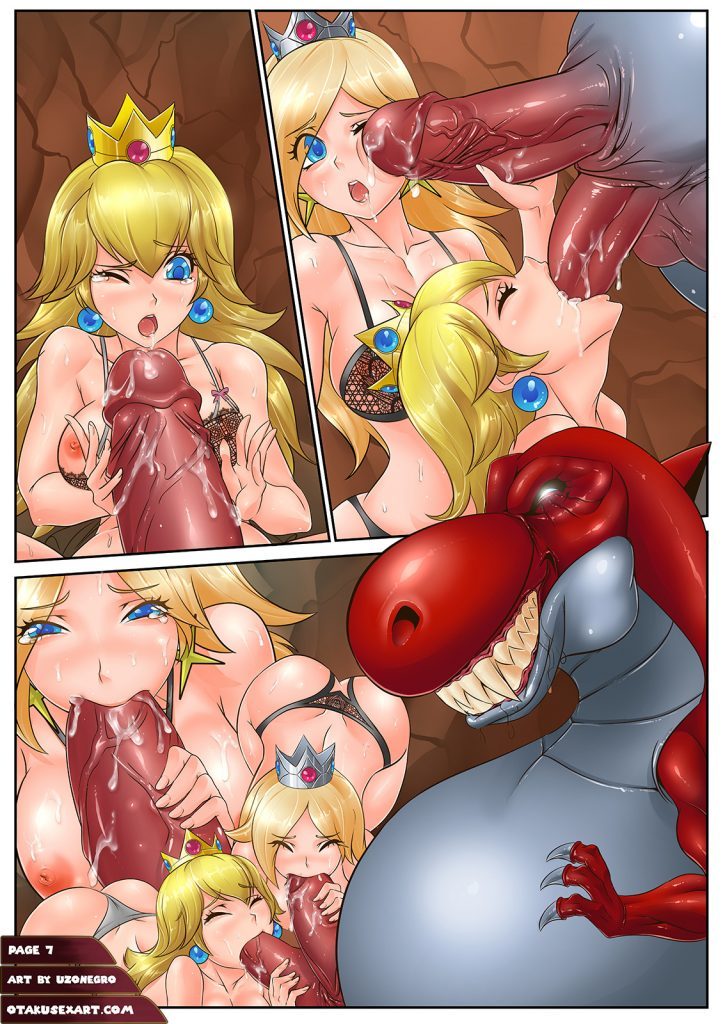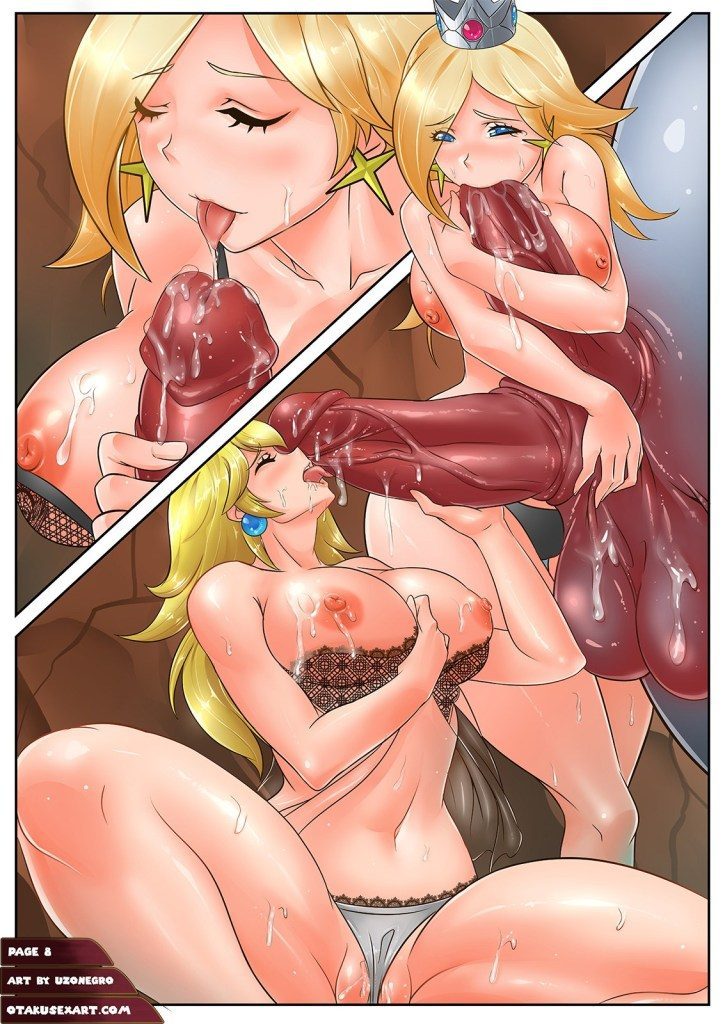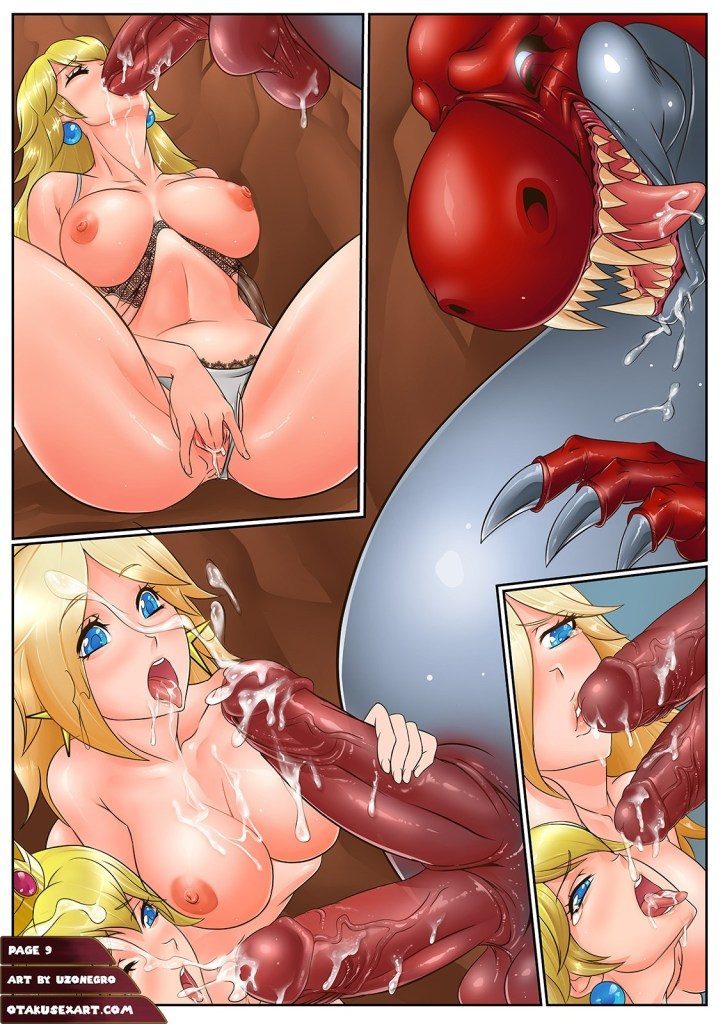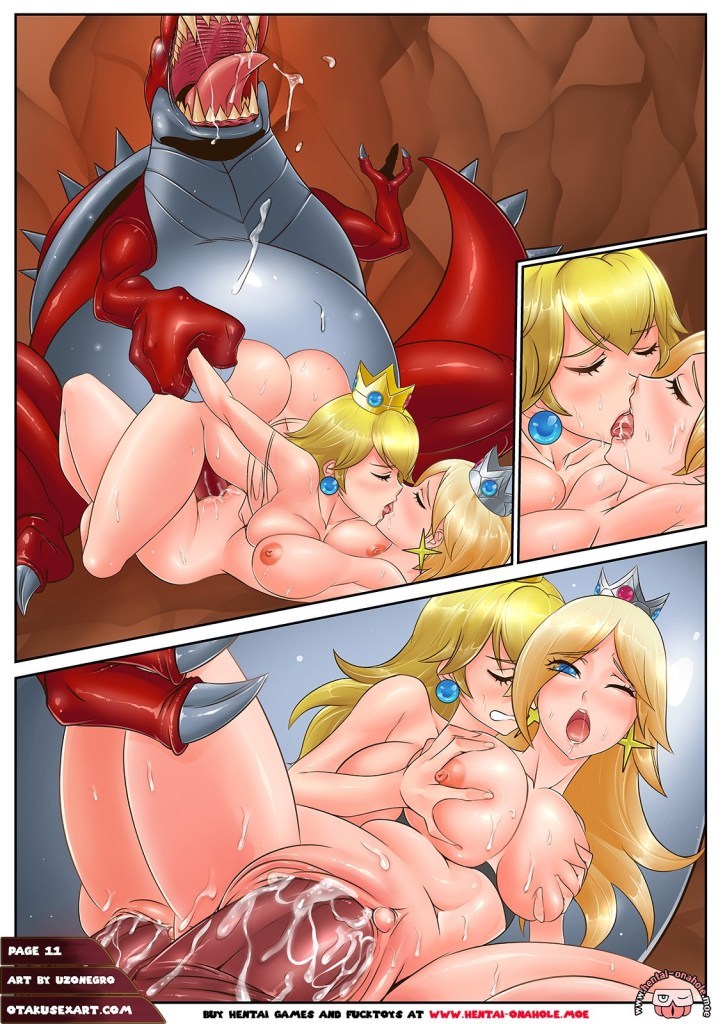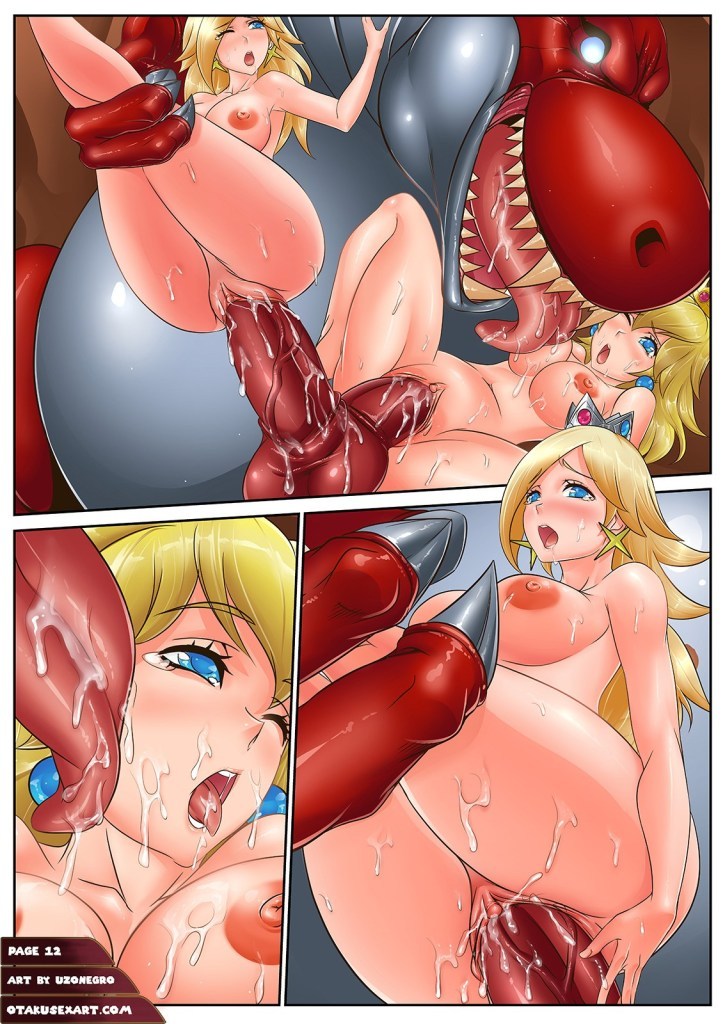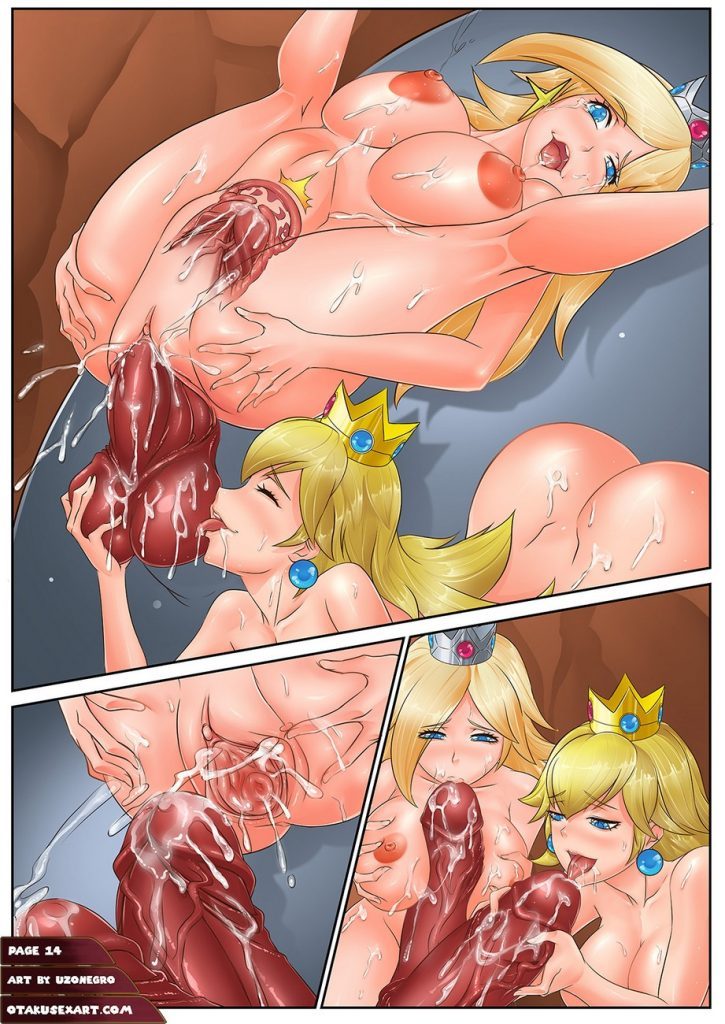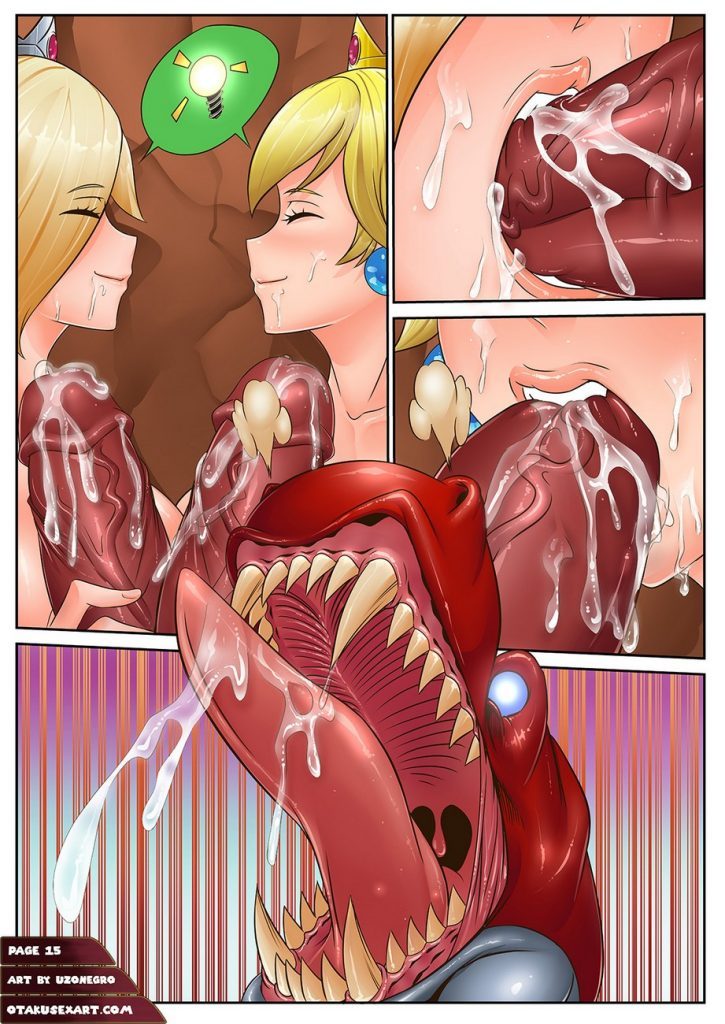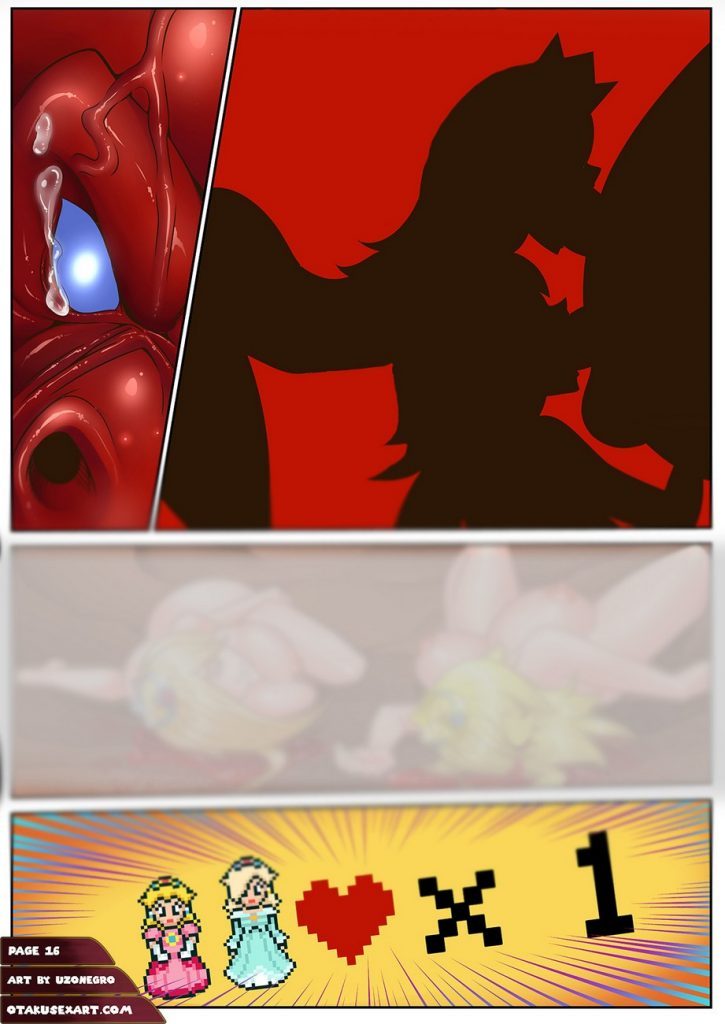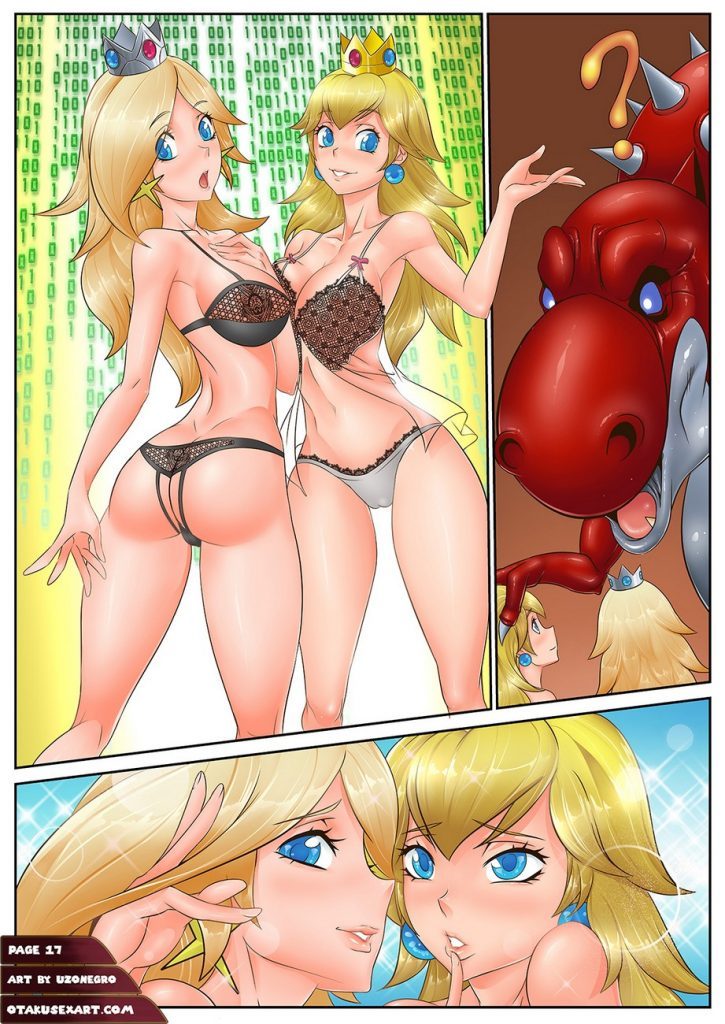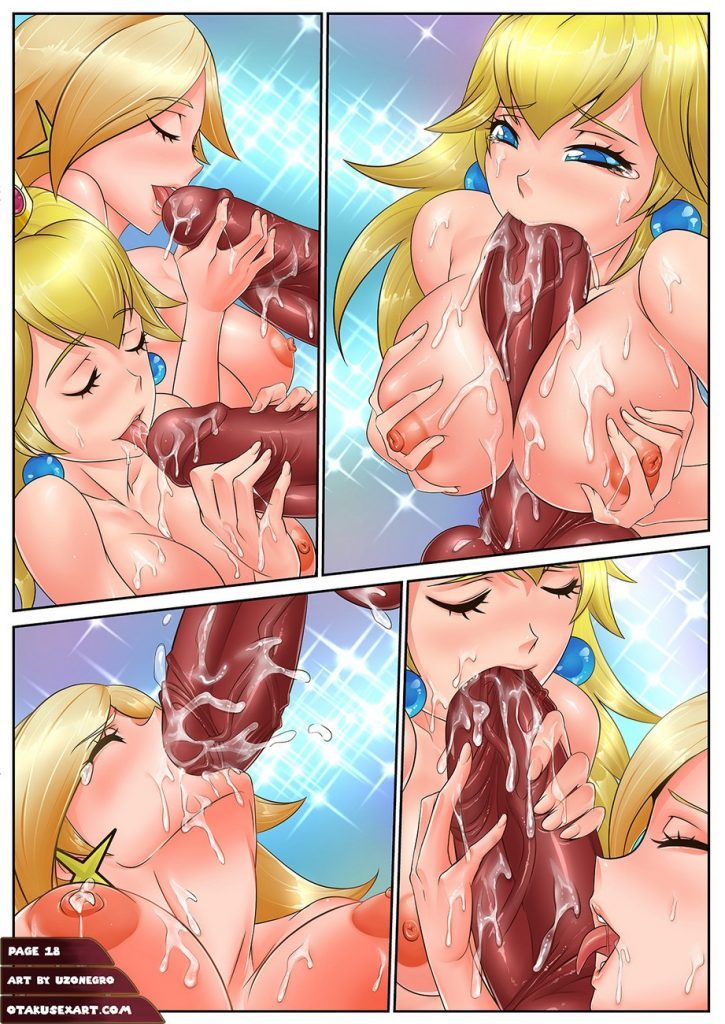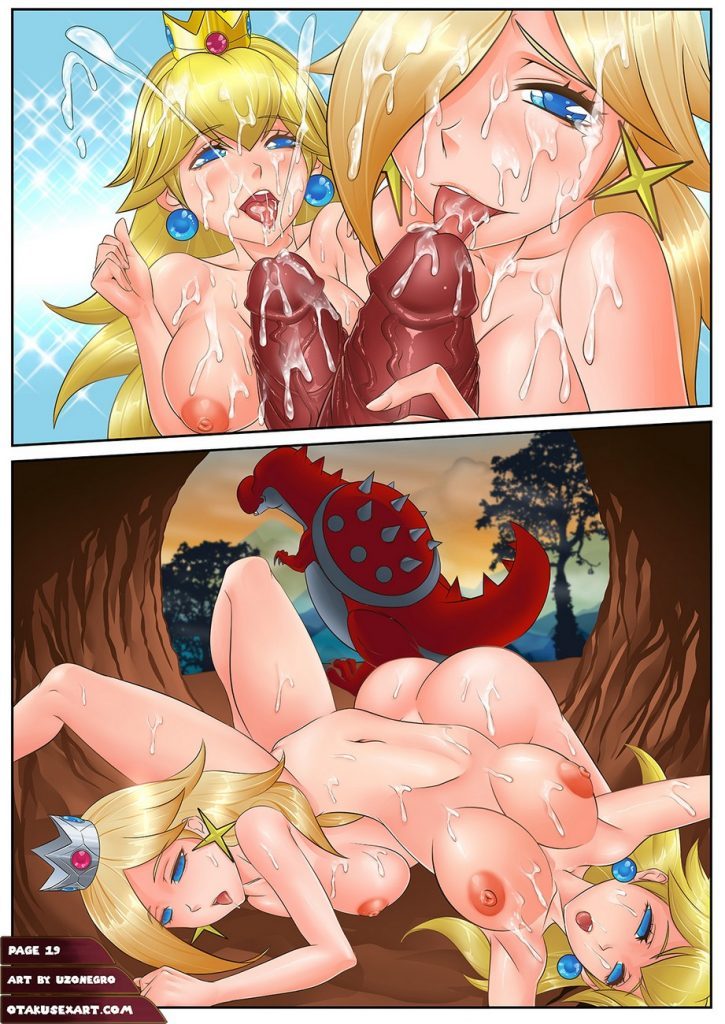 In this super mario bross porn comic we see how Peach and Rosalina are in danger, since a Yosi has eaten a strange mushroom.
No one knew what kind of mushroom that was, but just swallowed that hungry Yosi turned into a terrifying dinosaur. The two girls were scared to see how ruthless that monster was. The desire to eat had been transformed into desire to fuck, just grab the two sexy princesses saw their pussies.
They looked perfect to fuck them forever, they were young and juicy. The girls' tits and asses were big and firm. This made Yosi very horny and drew two cocks to fuck with. At first the princesses were afraid of that dinosaur, but seeing the great pleasure it gave them, they stopped being scared. Now they are the ones looking for him to have sex at all hours.
That Yosi has become the king of the kingdom and has all the girls he wants to fuck at his service.